How to get the first movers advantage on ATOLO farming on Robiniaswap and Yanabu farms?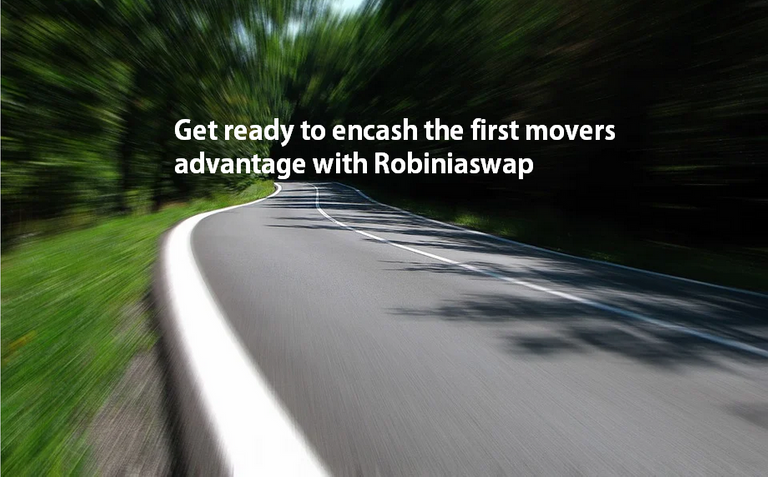 source
Robiniaswap is getting stronger and more robust by the day
Robiniaswap is a DeFi platform that was launched on the beginning of October 2021.
This makes it a relatively new entrant in the DeFi space. However due to extensive planning, foresight and experience of the project team the project has made steady progress.
There have been the odd hiccups however they have been resolved and progress has been made in the various aspects of the project.
So far Robiniaswap has done well in the field of token staking and farming. Not to forget the Bridge that it operates to swap the STEEM and Blurt tokens onto the Binance smart chain BSC.
This creates the corrosponding BSTEEM and BBLURT tokens on the Binance smart chain BSC.
In line with its road map Robiniaswap has been teaming up with new defi entrants to launch their own Defi project.
One such entrant and project is YANABU
The YANABU project got launched in November 2021 and is going according to plan.
Robiniaswap takes the next step
In line with its growth strategy Robiniaswap is using the Cosmos SDK based RZION blockchain cross-chain bridge support solution to implement the ATOLO to BATOLO token bridge.
How the ATOLO to BATOLO swap would work ?
If you send 1500+ ATOLOs to the address below with the BSC wallet address "memo", the swap will be completed automatically.
ATOLO Cross-Chain Bridge Wallet Address:
rizon1efxhny6wwf35zkvxs7adsspv5sv36snceattrd
Swap is only possible by entering the BSC wallet address in the memo. Please note that the swap will not proceed if you do not enter it.
Minimum Transfer Quantity: 1500 ATOLO
Swap Fee: 1%
The bATOLO DeFi service will be supported by two DeFis at RobiniaSwap and YANABU Farm around 8 PM on November 15th.
ATOLO can be traded on the PancakeSwap site.
Pancake Swap bATOLO trading address:
https://pancakeswap.finance/swap?outputCurrency=0xcaa6f0d4c4796f26852ea3985dbd27b6b830c674
bATOLO contract address:
https://bscscan.com/token/0xcaa6f0d4c4796f26852ea3985dbd27b6b830c674
bATOLO is an ATOLO token used in the BSC blockchain, and bATOLO can be exchanged 1:1 with ATOLO.
PC version Metamask wallet BSC chain connection
https://pgyinfo.tistory.com/305
Mobile version Metamask BSC chain connection
https://pgyinfo.tistory.com/304
BSC Network Information
Network Name: Binance Smart Chain
New RPC URL: https://bsc-dataseed.binance.org/
ChainID: 56
Symbol: BNB
Block Explorer URL: https://bscscan.com
How the first movers advantage can be taken ?
The general trend in staking and farming pools is that the initial APR is quite high and from there on it gets reduced.
So the initial investors who hold BATOLO can reap the higher rewards.
Alternatively if a very high APR is not set initially then the early investors would accumulate the RBS rewards which is the currency of payout both on Robiniaswap as well as YANABU.
A huge number of RBS tokens are getting burnt.
In order to support theproject and the price of the RBS tokens a huge percentage of the RBS are being burnt as the team has a vision to accomplish a 50% RBS token burn target.
This burn process has been supporting the RBS toen price in the $0.20 range initially.
Hoever over time as the supply is getting consumed by the burn and token locking in the pools and the farms the price is slowing moving up and is hovering over $0.23 price range.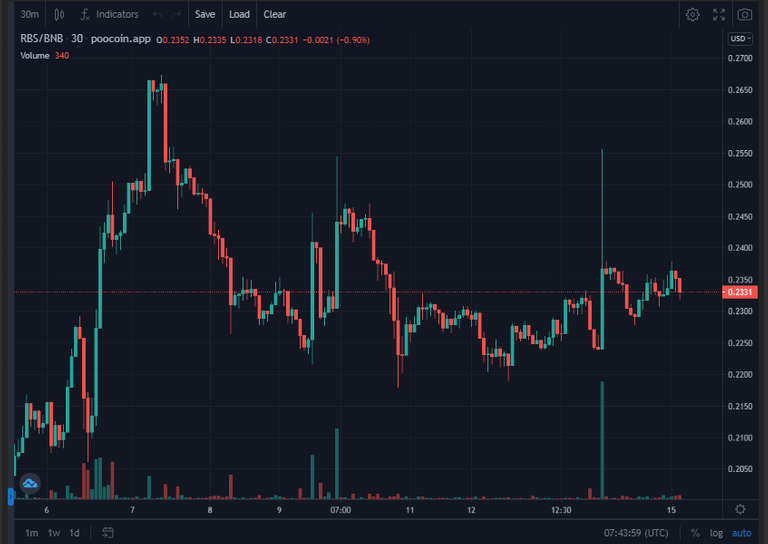 source
For more information refer the project links
RobiniaSwap
https://robiniaswap.com/
Robinia Swap Audit Report.
https://github.com/TechRate/Smart-Contract-Audits/blob/main/September/RobiniaSwap.pdf
Robinia Swap Official Document: https://blokfield.gitbook.io/robinia/
Discord Channel: https://discord.gg/JYNVSuWFF7
Global Telegram Channel: https://t.me/officialrobinia
Korea Telegram Channel: https://t.me/robiniakr
Kakao Talk 1:1 Inquiry: https://open.kakao.com/o/s9uEwEyb
Business Partnership: [email protected]
Standard Disclaimer: Please do your own due diligence and research before making an investment. The purpose of this post is for educational purpose only and it should not be considered as financial advice.
---
---