How to earn Passive income with SEREY tokens on BSC via Robiniaswap?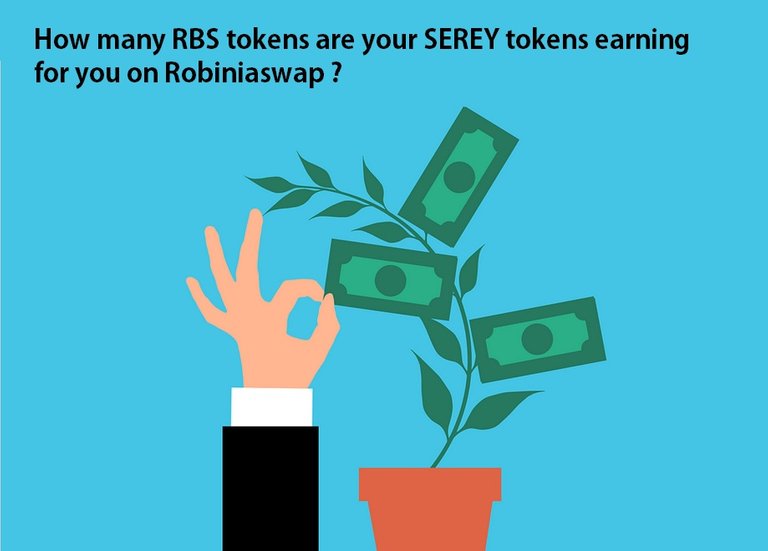 source
What are SEREY Tokens ?
The SEREY tokens are the native tokens of serey.io ecosystem.
Serey.io is a web3 platform that works on a similar model like STEEM or HIVE.
A few days ago, RobiniaSwap and Serey.io signed a partnership and completed the development of a cross-chain bridge for SEREY Coin.
It is possible to swap SEREY coins into BSEREY coins through Rovinia Swap's cross-chain bridge.
Serey.io is a blockchain SNS platform used in several countries such as Cambodia, Russia, Ukraine, Bangladesh, Pakistan, and Venezuela, and is a platform very similar to STEEM.
Serey.io plans to continue to work with Robiniaswap to expand the ecosystem and continue to develop through its own DeFi service.
BSEREY Pool and BSEREY-BNB Farm have been added to the Robiniaswap platform.
How to get SEREY tokens ?
One way is to buy it on an exchange and another is to create an account on https://serey.io/
A user can post content on their account. When other users read and like the content they up vote the content.
The rewards get paid when the post matures.
These rewards are your earnings.
Getting started with staking SEREY tokens
We would be using the robiniaswap bridge to convert the SEREY tokens in your wallet to BSEREY tokens.
The BSEREY tokens are the equivalent tokens of SEREY tokens on the BSC or the Binance Smart Chain.
Technically 1 SEREY token = 1BSEREY token.
Though these are on two different blockchains but they are equivalent. For staking you need the BSEREY tokens on the BSC
Using the Robiniaswap bridge.
For using the bridge service of robiniaswap visit the url
https://bridge.robiniaswap.com/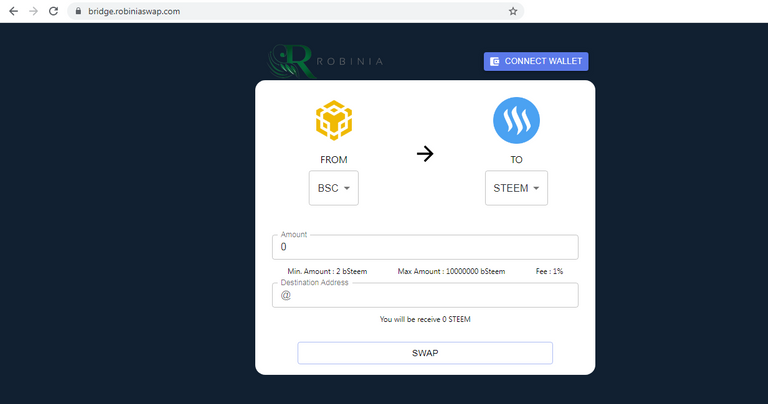 Use the connect wallet button to connect your wallet.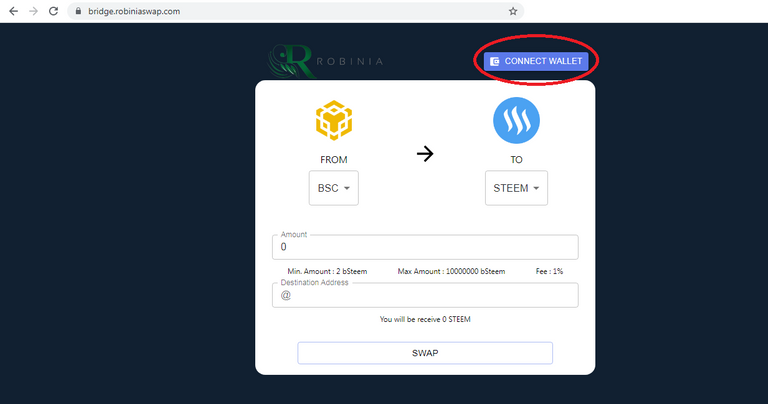 Once connected select SEREY tokens on the left and side and BSC on the right hand side.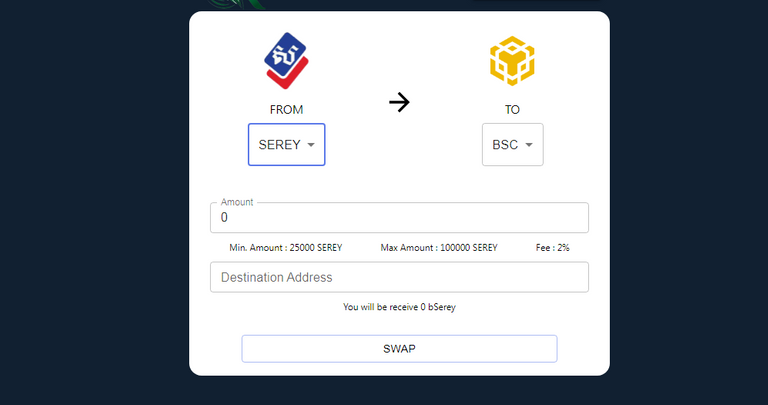 After completing the swap a user would get BSEREY tokens.
Once converted head towards https://robiniaswap.com/pools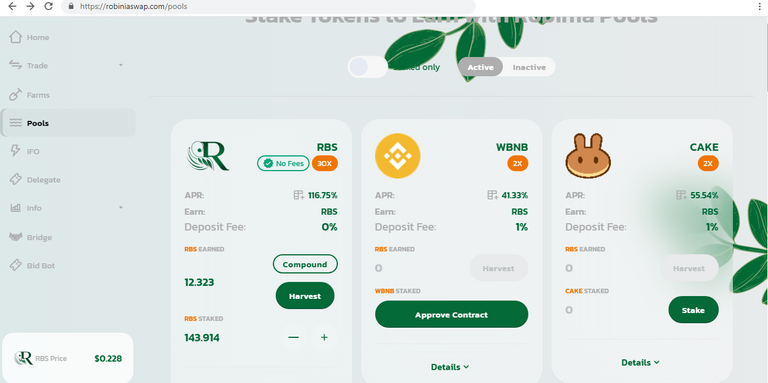 Here we are interested in the BSEREY pool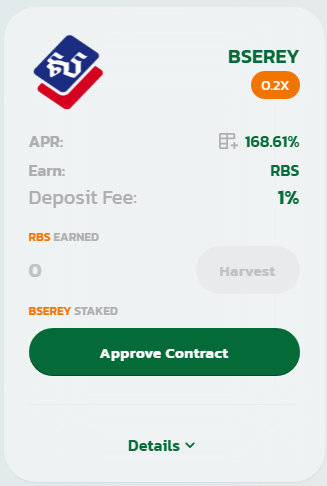 First time users need to Approve Contract by clicking on the Approve Contract button.
A fee would be deducted in the process.
Next a user needs to click the Stake button.
Once staked the staked tokens would start earning RBS tokens.
There are a lot many more pools and token options to stake
All the pools can be seen by scrolling
https://robiniaswap.com/pools
At the time of writing the post the current pool offerings are
The RBS Pool ~ Stake RBS Earn RBS this has a pretty high APR currently
WBNB Pool ~ Stake WBNB earn RBS tokens
CAKE Pool ~ Stake cake earn RBS tokens
BTCB Pool ~ Stake BTCB and earn RBS tokens
ETH Pool ~ Stake ETH and earn RBS tokens
BUSD Pool ~ Stake BUSD and earn RBS tokens
USDT Pool~ Stake USDT and earn RBS tokens
DOT Pool ~ Stake DOT and earn RBS tokens
RINI Pool ~ stake RINI & earn RBS tokens
ADA Pool ~ stake ADA & earn RBS tokens
BBLURT Pool ~ Stake BBLURT & earn RBS tokens
MOON Pool ~ stake MOON & earn RBS tokens
In addition to the pools one can provided liquidity and invest and explore the farming option here
https://robiniaswap.com/farms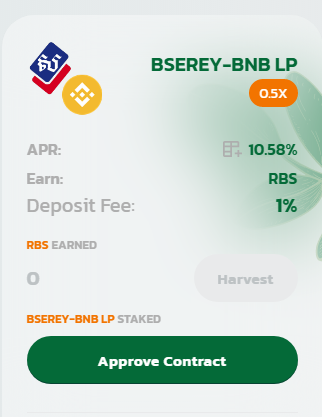 For more information refer the project links
RobiniaSwap
https://robiniaswap.com/
Robinia Swap Audit Report.
https://github.com/TechRate/Smart-Contract-Audits/blob/main/September/RobiniaSwap.pdf
Robinia Swap Official Document: https://blokfield.gitbook.io/robinia/
Discord Channel: https://discord.gg/JYNVSuWFF7
Global Telegram Channel: https://t.me/officialrobinia
Korea Telegram Channel: https://t.me/robiniakr
Kakao Talk 1:1 Inquiry: https://open.kakao.com/o/s9uEwEyb
Business Partnership: [email protected]
Standard Disclaimer: Please do your own due diligence and research before making an investment. The purpose of this post is for educational purpose only and it should not be considered as financial advice.
---
---