Five Invaluable financial tips one can get from LPUD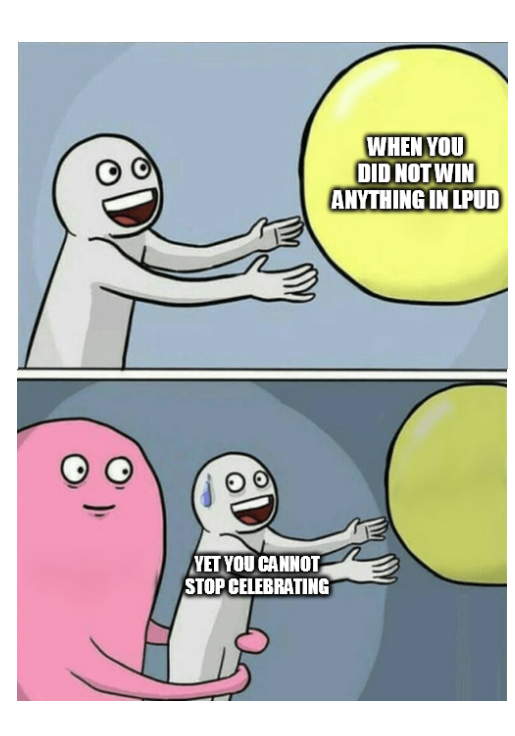 source
The first LPUD of 2023 is over !
Do you know what I won ?
Zero, Nothing, NADA, zilch
So should I be cribbing about it because I did not win and someone else won the big prize ?
My reaction to the winning result is quite different
I feel like dancing and celebration to congratulate the winners.
Namely the delegation winners are ...
4k from @whatsup, @scaredycatguide & @silversaver888 to @mhizsmiler.leo
4k from @steemstreems & @forexbrokr to @luckyali
5k from @jongolson & @mcoinz79 to @uyobong
8k from @alexvan & @leogrowth to @tin.aung.soe
8k from @leomarkettalk, @taskmaster4450 and @lbi-token to @kittycool
10k from @anomadsoul and @bitcoinflood to @fantagira7
10k from @investing-dude to @zestimony
10k from @edicted to @ijelady
20k Delegation Winners
This is the honey pot, three users won a 20k delegation for 3 weeks!
@tokenizedsociety
@cryptictruth
@cmplxty.leo
Source
Am I in anyway related to them ?
No
Do I know them ?
No
Then why am I so happy and celebrating ?
This is because of a couple of reasons. Initially we all start some where and even I started with zero leo and slowly grew my holding hoping to sell them for a profit in the future.
Before LPUD I was never a fan of power ups that have lock in periods.
I always wanted to trade followed by the principle buy low sell high.
I still believe in this method of growth but my LPUD experience have been nothing short of exciting.
I have added powering up as a long time strategy to my methods of investing and saving for the future.
Before I tell you about my gains and takeaways I have to tell you about Leofinance.io which happens to be a layer 2 community front end.
The community is all about crypto, blockchains, financial content and everything in between.
Staking and powering up is a way of life here so much is the passion for powering up that a majority of the native Leo tokens are locked up in power ups or staking.
Looking at the tokenomics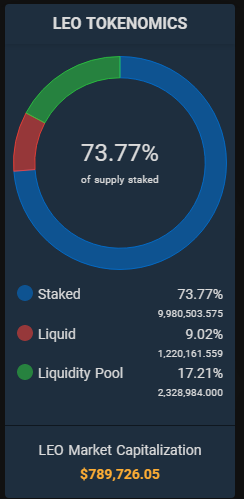 It is amazing to see how 73.77% of Leo suply is staked and 17.21% locked away in liquidity pools leaving only 9.02% as liquid leo supply. This makes a great case for an inevitable ride to the moon.
Thus this is what I have learn from all my LPUD experiences
#1 Enjoy the journey as much as the destination
LPUD or Leo power up day happens on 15th of every month and on this day the community members power up their leo tokens.
However ask any user of the Leofinance.io platform and he would tell you how the preparation for the LPUD happens continuously throughout the month.
Leofinance.io is a web 3.0 platform that involves user generated content creation and as this content is consumed by the community it generates likes (upvotes) which are paid out on post maturity as liquid Leo.
It is these Leo tokens that are used for power up during the LPUD.
Additional tokens can always be purchased from internal market.
The user community is always on the lookout for options to earn more Leo tokens.
This journey to earn and accumulate leo tokens is very enjoyable and very enriching experience along the way I as a user has gained immense knowledge about crypto, financial content, blockchain, play2earn gaming and a lot of related topics.
#2 It taught me every goal is reachable if approached in the right way.
Every target be it financial or personal can be achieved if the approach is right.
break bigger goals into small steps of doable targets that you can achieve on a daily ot weekly basis so that when the day of LPUD that is 15th comes you are ready with your liquid leo for powering up your account.
#3 It is important to be hopeful and remain positive
So what if you did not win this one there is always a next Leo power up day LPUD waiting for you.
#4 hard work never goes waste
All that hard work that you do to earn Leo tokens and use them to power up does not go waste. In fact each power up makes your leo wallet stronger and your curation vote bigger.
This means you give yourself the opportunity to earn a curation reward income that keeps growing bigger and bigger with each power up.
#5 I learnt how to generate passive income from my powered up leo account.
Manual curation is a good way of generating returns from your powered up Leo. However if lack of time or any other reason puts a constraint on your efforts to do so then one can always join a good leo curation account or delegate the spare hive and leo power to a curation account and this generates a secure and sure shot passive income that is paid out to you on a periodic basic.
Final thoughts
There is no denying that winning the LPUD would be a great thing to happen however even before the eventful win happens there is no one stopping you or me to set what ever realistic target one wishes to achieve and the work step by step to achieve it.
The zeal to achieve the Leo financial goals sure does give a gentle but decisive nudge in the right direction.
Now that the next LPUD is less than 30 days away it is time to keep earning and accumulating our Leo tokens for the next leo power up day event.
What are your targets for the next LPUD and how do you go about achieving them please do share in the comments section below.
Posted Using LeoFinance Beta
---
---