hive.pizza | Pizzabot Spam Reduction and Website Updates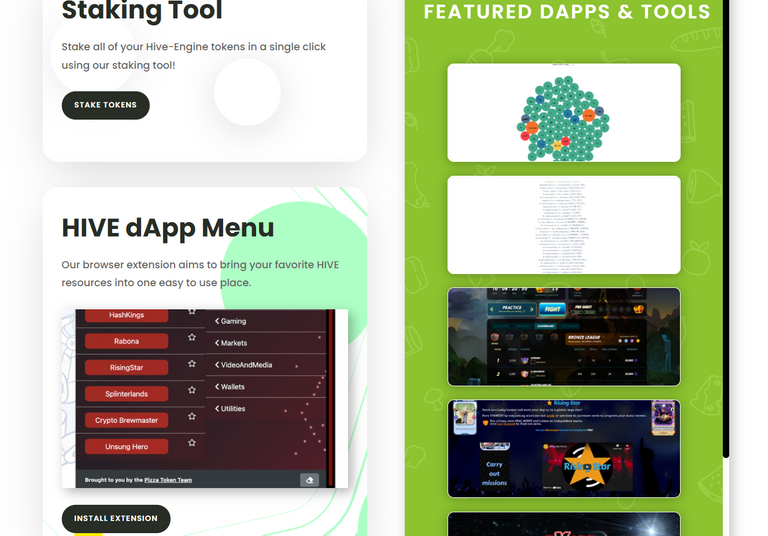 Website Updates
We've been making a few changes over at the hive.pizza website in an effort to consolidate some of our information and to better showcase some of our awesome creations all in one place. We're still in the middle of a revamp, so expect more changes to come soon! For now, you'll find our Hive-Engine Staking Tool, HIVE dApp Menu, HIVE blockchain games, and more!
Check it out here!
Comment Spam Cleanup & Bot Updates
As PIZZA has grown so has the usage of our beloved PIZZA Engine! Not only has PIZZA become one of the highest used bots and comments on the HIVE blockchain, but we've also started to see more projects adopt our engine such as LUV and BRO to use in their tipping functions.


Pizzabot has been upgraded and comments have seen a facelift! Rather than individual comments per action, Pizzabot will now use its Skynet abilities to govern a single comment, editing it as commands are used in the thread.
Here is an example: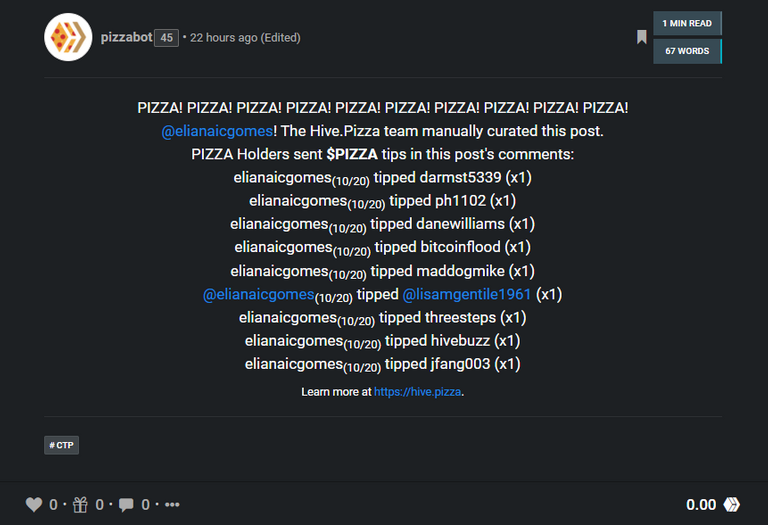 So far things seem to be stable but we imagine we'll run into some bugs here and there. Please report issues to myself or @hivetrending in our Discord! You can also use the suggestion feature on our homepage to report issues!

Pizzabot will receive additional updates over the next week as we intend to move most reward-based actions to a staking requirement. This means that users will be required to stake at least 20 tokens in-order to use the bot. All rewards received from the bot will be in the form of staked PIZZA.

Changes in rewards will likely continue as we finish building out the plan to introduce rewards for all holders who stake their pizza tokens and move to more of a APR % based reward program, while still maintaining some tasty lotteries for our holders and higher percentage payouts for Top 10 holders. Keep an eye out!

DELEGATE TO PIZZA
You can also delegate your HP to our @hive.pizza curation account and farm your share of the daily $PIZZA rewards pool! Holders are enjoying ~20% APR for delegation. The reward pool increases 10 tokens every 10k HP that is delegated to the account!



You can also check out the HIVE.PIZZA website here.
Buy $PIZZA
Leodex
Tribadex
Hive-Engine

Join the Discord and $PIZZA NATION

Join our curation trail here
Vote for us as Hive-Engine witness here
Vote for us as HIVE WITNESS HERE
---
---