Zapfic50Friday: let the game begin.
"Let the game begin"! The students who were present at the party echoed in a chorus as the bottle was spinned. It pointed directly at Natasha and her challenge was that of flirtation. She bit her lips
romantically her gaze fixed on Andrew the new student and he blushed.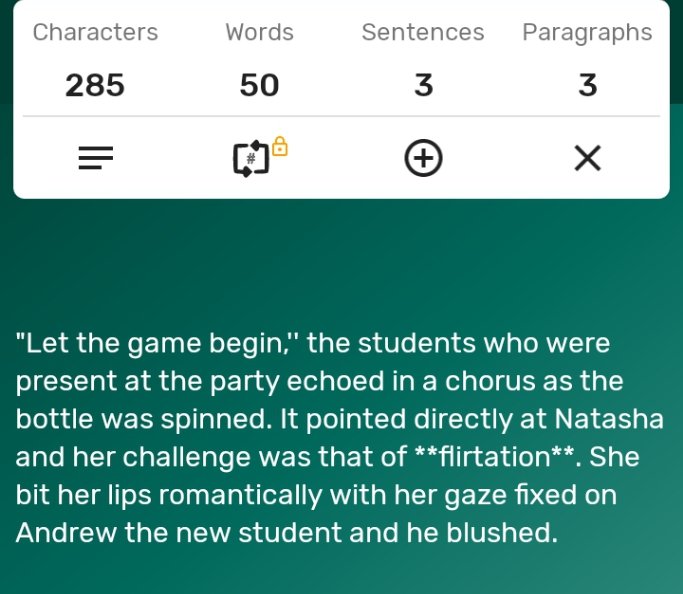 ---
---