Would you dare???
I was on Pinterest today in search of gowns for my school party and there I found an intriguing post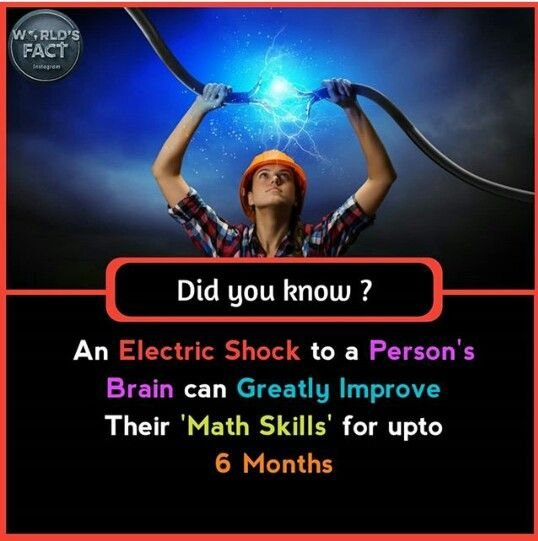 Like how can a sane human electrocute his or her brain just to improve math skills? I'm beginning to think this is just mere internet fiction but can never happen in real life.
Who'd love to be the electrocuted rat, used for the test and how in heavens name did anyone come up with such ideology?
I was surprised when I saw this and thought of sharing it here on my blog because this typpa act would be strange.
I really do believe that there are some humans who may call themselves philosophers of all times that will love to try out this crazy idea.
After all I was taught in philosophy class that any great philosopher loves wisdom and argues about fact a lot supporting his or her argument with strong proof and reason.
So a philosopher would definitely do this or an ideal scientist. But me! Hell no I wouldn't dare… electricity is not something that should be joked with not for any silly reason of improving math skills.
What's your take on this?? Would you dare or not?
---
Posted via proofofbrain.io
---
---