What's your reaction to horror movies?
My day has been amazing with me watching rom-coms and YouTube short videos till I stumbled on a horrific movie filled with suspense and gripping fear called "the nun".

Source
Honestly this movie is scary as hell, I shivered and gnashed my teeth, I lost control of everything, couldn't even touch my phone.
One question I asked myself was, if this movie is scary why don't you just take it out? I seriously couldn't find an answer to that question as I was stuck with my phone's screen, my eyes open even wider than expected.
I was scared and at the same time drawn into the movie, I couldn't stop it as I was left in total suspense and wanted to see the ending.
Was it gonna be a happy ending or a sad ending? It's horror! I said to myself and I'm gonna freak out to the very end. At one point I felt like I was alone in a cinema, my room felt like it was completely dark and I was gonna experience the same thing happening in the movie in seconds.
Honestly, I stopped the movie when it felt like they were acting the whole scenario right in front of my face. It's getting dark right now and I'm freaking out. I'm not good at horror at all but I really don't know what sent me to YouTube today.
Okay, as it stands I've buckled my belt for whatever kind of ride it's gonna be tonight because I think my imagination is gonna play freaking tricks on me.
My reaction to horror movies is something I can't explain, it gets wild after watching every scene, it turns my ceiling and wardrobe to ghosts and moving images.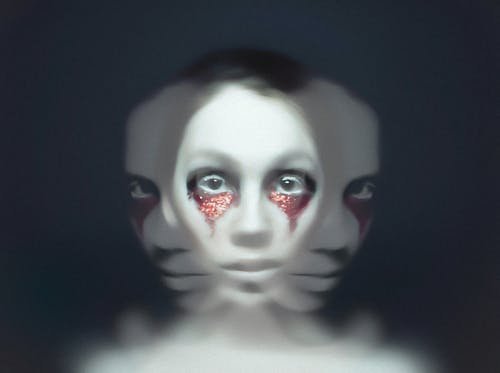 Source
They say when you're all grown up, you're no longer subject to fear but I really don't think that's working for me right now because I'm resorting to sleeping at my friend's place.
I don't know how you all react to horror but to me it's like I'm going crazy.
---
---