Una promesa que hice a su padre. / A promise I made to their father [Eng-Esp]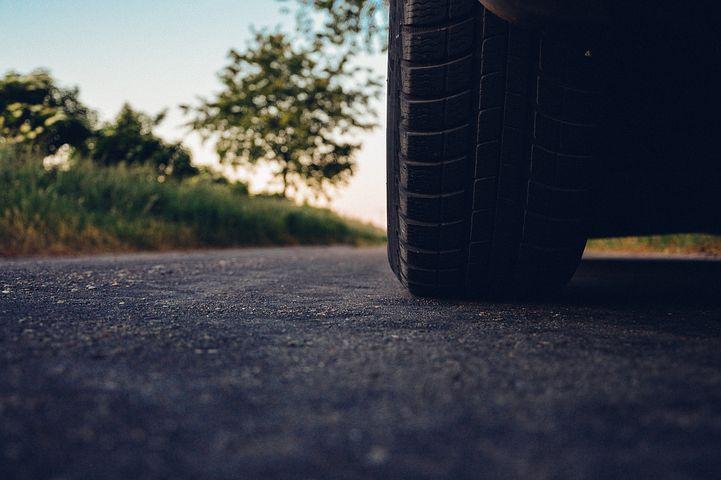 source
On a very beautiful summer day, I decided to go on a road trip with my beautiful daughters. They were super excited about it. I had everything packed for the trip and made sure that our four wheeler was in good shape before hitting the road.
Our first day was amazing, we had a lot of things to feed our eyes with. It was my first time going on a road trip with the girls. The last time I did it was with their father but now he's no more.
The girls were happy as they took beautiful photographs of landscapes, the sky and many more things they saw. My heart was filled with joy seeing them happy.
We were running out of gas so I decided to stop by at a gas station along the bushy path to fill my tank. There was a small mall very close to the gas station which I checked in to get my daughters some snacks. When I got there, the place seemed off.
I couldn't find the cashier on the seat so I just had to pick what I went in for and wait till whenever the person arrives because I knew he or she couldn't go far. After picking the goods, I moved to the counter but there was still no sight of the cashier and when I turned around to look at the place again, a gun had been pointed directly to my head.
I raised my hands in total surrender as my life flashed through my eyes and all I could think of was my two little girls in the car. I saw another man push the cashier and ushered some customers who had come to shop like myself to one side of the building.
"Get on your knees" he barked at me which I did without hesitation. I watched him survey my body with greed and wickedness in his eyes. He kicked me and I lay flat on the floor in pain. The year I had been holding back flowed freely this time. I didn't cry for myself but for the little girls whose life I just risked.
The next thing I saw my little ones walk into the mall screaming mommy, mommy! The man immediately left me and grabbed them when he saw them walk closer to me. He asked them who their mommy was and they pointed at me with so much fear. He laughed wickedly and held them by their necks. I heard my babies scream and call my name.
"Can't you see they are children, let them go" a woman spoke out and the next thing that happened they shot her dead.
Everyone present trembled and one of my girls fainted. The moment I saw my baby faint, strength from nowhere got into me and I remembered the taekwondo classes I had with my husband so I decided to make good use of my skills.
I fought back with all the strength in me and luckily, I got one of their guns and shot both of them in the leg. They went cripple and immediately someone dialed the police which arrived a few minutes later. They took the thieves away and helped me with my girls. I had sustained some injuries but it couldn't be compared to my daughters life.
I couldn't watch them being maltreated by anyone. They were the only thing I cherished so much on earth and so I always have to fight to keep them safe. That was the promise I made to their father on his sick bed.
---
ESPANOL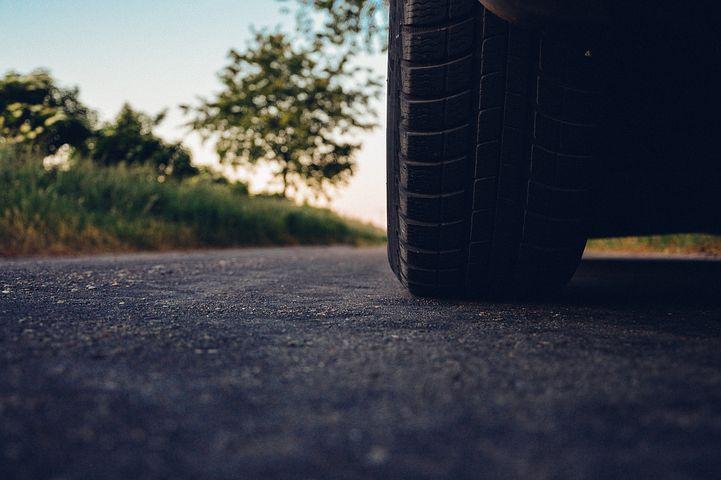 fuente
Era un día de verano muy bonito y decidí llevar a mis preciosas hijas de viaje por carretera. Estaban muy emocionadas. Tenía todo empacado para el viaje y me aseguré de que nuestro vehículo de cuatro ruedas estuviera en buen estado antes de salir a la carretera.
Nuestro primer día fue increíble, teníamos un montón de cosas con las que alimentar nuestros ojos. Era la primera vez que hacía un viaje por carretera con las chicas. La última vez que lo hice fue con su padre, pero ahora ya no está.
Las niñas estaban felices mientras tomaban hermosas fotografías de paisajes, del cielo y de muchas más cosas que veían. Mi corazón se llenó de alegría al verlas felices.
Se nos estaba acabando la gasolina así que decidí parar en una gasolinera que había en el camino para llenar el depósito. Había un pequeño centro comercial muy cerca de la gasolinera en el que me registré para comprarle a mis hijas unos bocadillos. Cuando llegué, el lugar parecía apagado.
No pude encontrar al cajero en el asiento, así que tuve que elegir lo que iba a comprar y esperar hasta que llegara la persona porque sabía que no podía ir muy lejos. Después de elegir la mercancía, me dirigí al mostrador pero seguía sin ver a la cajera y cuando me giré para volver a mirar el lugar, me habían apuntado con una pistola directamente a la cabeza.
Levanté las manos en señal de rendición total mientras mi vida pasaba por mis ojos y lo único en lo que podía pensar era en mis dos hijas pequeñas en el coche. Vi que otro hombre empujaba a la cajera y conducía a algunos clientes que habían venido a comprar como yo a un lado del edificio.
"Póngase de rodillas", me ladró, lo que hice sin dudar. Le observé observar mi cuerpo con avaricia y maldad en sus ojos. Me dio una patada y me tumbé en el suelo con dolor. El año que había estado conteniendo fluyó libremente esta vez. No lloré por mí, sino por las niñas cuya vida acababa de arriesgar.
Lo siguiente que vi fue a mis pequeñas entrar en el centro comercial gritando ¡mamá, mamá! El hombre me dejó inmediatamente y las agarró cuando las vio acercarse a mí. Les preguntó quién era su mamá y ellas me señalaron con mucho miedo. Se rió con maldad y los sujetó por el cuello. Oí a mis bebés gritar y gritar mi nombre.
"¿No ves que son niños, suéltalos?" habló una mujer y lo siguiente que ocurrió fue que la mataron a tiros.
Todos los presentes temblaron y una de mis niñas se desmayó. En el momento en que vi que mi bebé se desmayaba, me entraron fuerzas de la nada y recordé las clases de taekwondo que tenía con mi marido, así que decidí hacer uso de mis habilidades.
Me defendí con toda la fuerza que había en mí y, por suerte, cogí una de sus armas y les disparé a los dos en la pierna. Quedaron lisiados e inmediatamente alguien llamó a la policía, que llegó unos minutos después. Se llevaron a los ladrones y me ayudaron con mis hijas. Yo había sufrido algunas heridas, pero no se podían comparar con la vida de mis hijas.
No podía verlas maltratadas por nadie. Eran lo único que apreciaba tanto en la tierra y por eso tenía que luchar siempre para mantenerlas a salvo. Esa fue la promesa que le hice a su padre en su lecho de enfermo.
---
---