Traumatized!!!
Lily and Andres just had another fight in a row between ten minutes of her visit. They had previously disagreed on issues but Lily was being hard hearted and so it resulted to another.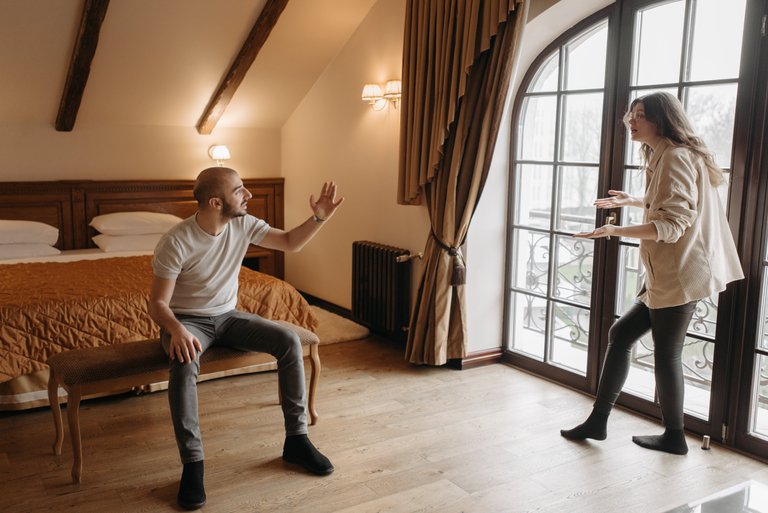 Source
She was tired of his frequent nagging, she wished to break through from it. She felt like a caged eagle that yearned to spread its mighty wings and fly to the unknown and their last fight brought her to that unknown freedom she wished for.
"I can't take this anymore Andres, you're free to walk out of my life, I need my space, I love my new fashion trend and not you or anyone would stop me"
"So you have chosen to dress the way you want when I'm not there huh? Is it so hard that I want you to keep what's mine that I don't want you showing off your body to the outside world anymore, you're mine now for crying out loud! We're engaged and almost married, would you throw away all we've built just for your taste of fashion"? Andres asked amidst tears.
He needed her in his life so much, he felt incomplete without her, he loved her with everything in him and all he needed as he stood watching her was for her to hold him and whisper that she chooses him over clothes and would run the race with him.
Lily rolled her eyes as she looked him from head to toe before speaking; "I'm not gonna stop wearing what I wanna Andres! and if it's the ring that's your problem, it's over" Lily pulled the ring and threw it to the floor as she stormed out of his house.
Andres couldn't believe his eyes and ears, he wished it was all a dream, he wished he never had any argument with her but what's wrong in him telling his fiance that he's not ok with her wearing clothes that reveals her boobs especially when she wasn't going out with him.
Andrea was traumatized as thought after thought crossed his mind, he went to his fridge and brought out a very strong wine and gulped it all up in no time, he was so drunk but he still had Lily in his head.
He weeped as he rolled on the floor calling out her name and asking her for help but there was no sight of Lily anywhere.
In his traumatized state, he dashed to the kitchen and picked up a knife. He sniffed it. As he repeated Lily's name he raised it to his chest level ready to Pierce it in there giving it a perfect place to stay, suddenly a hand was wrapped around his waist and the knife fell off his hands immediately.
He knew that fragrance, he knew that softness, he knew that touch. He turned around slowly though drunk he was still conscious of his surroundings as he looked at the lady holding him.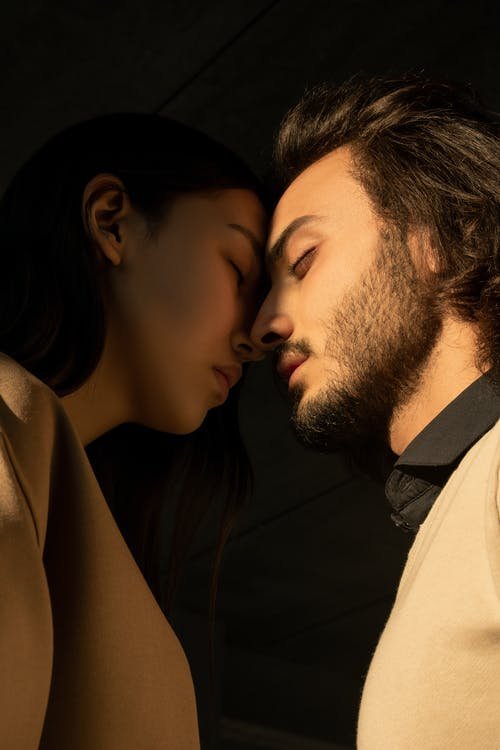 Source
Her eyes glittered like the stars in the sky, her tears as appealing as the tears of a newborn, her touch as soft as the best silk the world has ever produced. He leaned in against her as he held her tight and swept her off her feet straight to the bedroom where they finally settled their indifferences.
---
---