The last candle.
Mila woke up after hours of sleeping and it was dark outside already, she was surprised and thought what time it was.
She looked at her wall clock and it was almost 7pm. She got out of bed and hurried to her parents room but found no one there.
She thought it was all a joke and ran to the kitchen, her phone was low, the flashlight was nowhere to be found neither could her parents be found.
Mila got scared she used the last battery life on her phone and dialed her mom's number but it wasn't reachable. She trembled as she looked around the house thinking what must have happened while she was asleep.
She went to the dining table and there she saw a note left by her parents that they'd be out and returning at midnight. They also told her where to find candles, so she'd use them for illumination.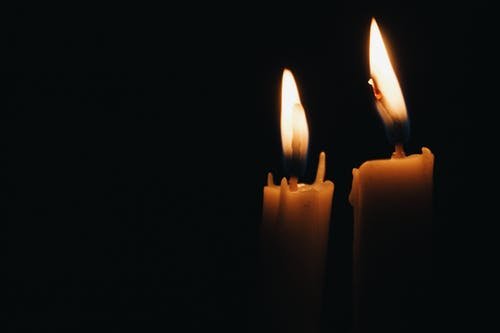 Source
Mila found the candles and there was just three of them. Mila lit the first one and the wind blew it out. Mila got scared as her legs and hands shook.
She lit the candle again after shutting all the doors and windows. Her tummy growled and she knew she was hungry. She thought of how she was going to move her feet to the kitchen.
She didn't know what was awaiting her in the kitchen and she didn't want her footsteps to waken any creepy thing that had been sleeping peacefully so she decided to let her tummy growl for as long as it would till her parents finally got back from wherever they went.
She kept her eyes wide open and wished not to ever close them a little so she won't be taken by surprise by any creepy being.
All of a sudden the first candle went out. It had burned out all it's wax. Thankfully Mila had her match box close to her so she lit the second candle.
A sound came from the kitchen causing Mila to tremble. She shook in fear as she grabbed the bread knife that was on the dining table. She held it out awaiting anything that'll come attacking.
After hours of waiting without anything showing up, Mila was sleepy already but she slept with one eye closed. Her knife dropped from her hands waking her fully as she screamed and this time she was sweating profusely.
She turned and gazed at the candle. It was almost going out too and she had just one last candle left. She wanted to hate her parents, "Why did they leave me like this? They know I'm scared of the dark, but they decided to leave me this way" Mila sobbed as she muttered.
The second candle went out and Mila lit the last candle. As she did, she wished her parents returned home before the candle went out. Mila became a watch girl for herself.
She was now crying seriously, her phone was dead else she'd have called her best friend over. She was scared as she couldn't even go out to the neighborhood as she knew nobody. They had just moved to that apartment recently.
The candle burnt and was almost going out. It was 12A.M already as Mila looked up the clock. Her parents weren't back yet and the candle was about going out.
She cried as she muttered prayers of safety for herself and her parents. As soon as she was done praying, the candle went out.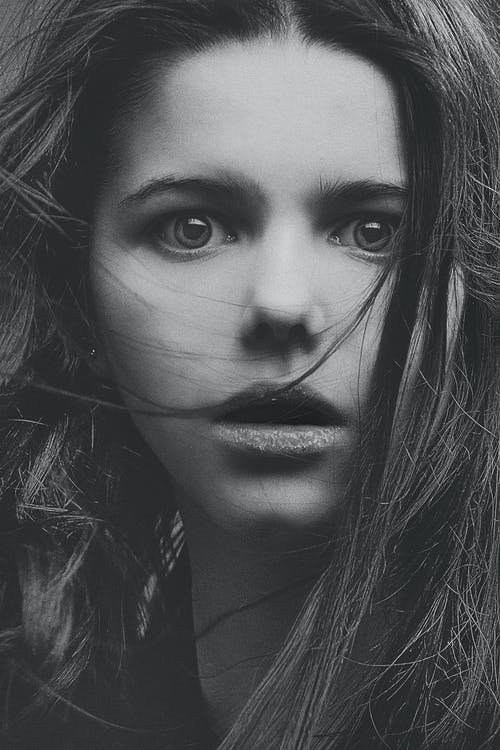 Source
Mila shook with terror as she heard her door creak and open. Slowly someone walked in. "Who are you"? Mila asked with a very shaky voice.
There was no response as the person kept walking further and further a voice spoke and lights were turned on!
"Happy birthday my scaredy cat princess" Mila's mom spoke and her dad ran up to her and grabbed his daughter who was scared to death. Her best friend stood there smiling as she also gave her a big hug and wished her a happy birthday.
"You need to get rid of your fear of the dark Mila you just turned sixteen" her dad said to her as he patted her on the shoulder and moved to the kitchen.
"** It was all planned Mila her Best friend whispered to her as they hugged each other closely**".
With love from teknon 💙!
---
---