The get-together
The three friends from high school decided to meet up after years of being away from each other. They had fixed one of the luxurious hotels in the state for the meeting to have fun once again.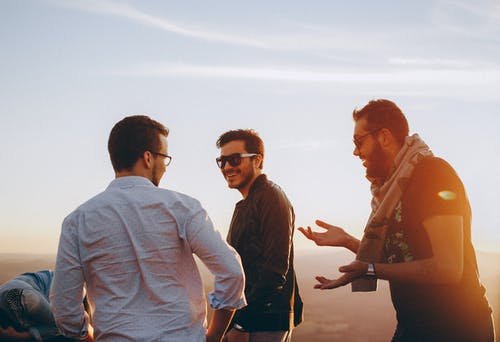 Source
They were all grown men now and looking forward to seeing each other after a very long while.
Justin, Peter, and Henry were all friends in highschool who back then we're competitors of taking the class first position.
Justin sat back in his room as he looked at the designer's suit he had collected recently to wear for the get together and grinned. He took up his phone as he googled about Peter's net worth and suddenly his face turned pale as he put a call through to someone.
It was time as they called each other to figure out their whereabouts. "Someone is all grown now Justin said as he pretended to stumble into Peter. He had been watching Peter's movement and rating his dress quality. "Ah! Justin you look all polished up and well to do it's a pleasure meeting you again" Peter said as he shook hands with Justin.
Praise arrived a few minutes later and their joy knew no bounds as they complimented each other's looks. They sat at the table reserved for them reminiscing about childhood and their days of fighting for the first position in school. There was a lot of laughter and pretense in their midst.
Justin wore a wicked smile as he looked at his wrist watch once more "the time is ticking" he blurted out unconsciously.
"Uhh Justin! What time is ticking"? Praise asked as he felt totally lost. "*Umm, no I meant time ticks so fast that we're all grown now and look at us, we came, we saw and we conquered haha"! He spoke frantically.
The two guys ended up laughing and Peter patted Justin on the shoulder. "You've not had enough alcohol yet and you're almost drunk" His speech was accompanied by a roar of laughter.
It was late into the night and Peter bid his friends goodbye as he moved to his car. Something felt strange as each step he took was scary to him. The next thing he felt was a bullet that sped past his ears causing him to go down to the ground immediately feigning to be dead.
He heard Justin's conversation with the serial killers to murder him just because of the little beef they had back then in high school. Peter had won a girl's heart whom he didn't know was the same girl that Justin needed which paved the way for disagreement between the two friends leaving Justin emotionally down making him get lower in grades that year at school.
Justin had planned to take revenge on Peter even if it was the last thing he did. He was jealous of Peter's net worth and wanted to terminate him so his wife would face the emotional trauma he went through back then at school.
Of course Peter is married to the same girl from high school which made Justin even more determined to terminate him.
Peter lay still on the ground till there was no sound or movement heard anywhere. The next thing he saw was the police all over the place. He looked up as he saw them drag out someone from the hotel.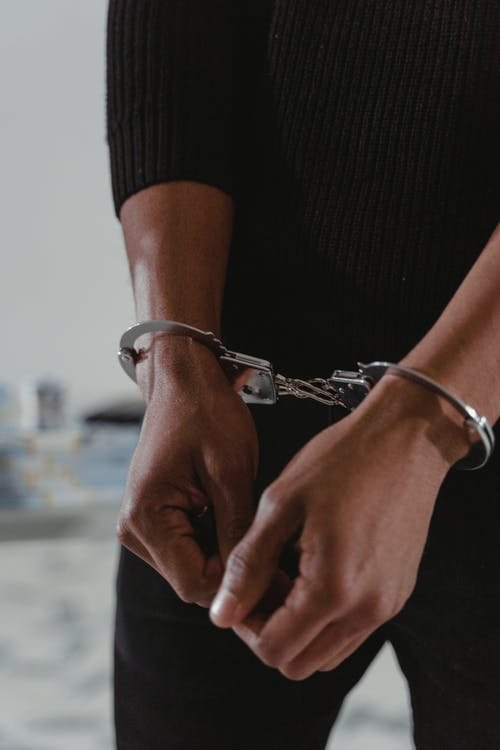 Source
It was Justin, he was a serial killer and his cup was now full and overflowing. Finally he was caught and had been handcuffed. Peter got up from the ground as he looked at Justin being dragged like the criminal he was. He shook his head thanking God for saving him.
The bullet was aimed at him but his shooter missed his Target. He got into his car as he drove home to tell his loving wife who had warned him to stay back from such a meet up, the story of how he narrowly escaped being a dead man.
---
---