The beauty and deep meaning in artistry
Hello everyone! Hope you're all having a fun weekend there? Because I sure am trying to get the best out of mine 😊.
I had the opportunity to attend the inauguration of our first female school president. She is so beautiful and a motivator too. I didn't get to take a photograph of her because she was crowded.
History has it that no female ever immerged president of the NAtional Association of Akwa Ibom state students but this our newly crowned female president beat that norm and made a new history.
The ceremony gave me the opportunity to view the school environment.
The inauguration and swearing in of the president was held at the department of fine art which created avenue for me to see amazing work of artistry done by different students which is in the school and had graduated out of the school which i'ld love to share here with you all.
Each artistry work has it's deep meaning and significance. I really didn't dig deep into what each one stood for but I'll explain them here according to my knowledge.
Enjoy!!!
I took random pictures because I couldn't stop clicking lol but I'll start with the lady with her wedding gown in a glass case. Oops! My bad I didn't capture her face, couldn't cross the field.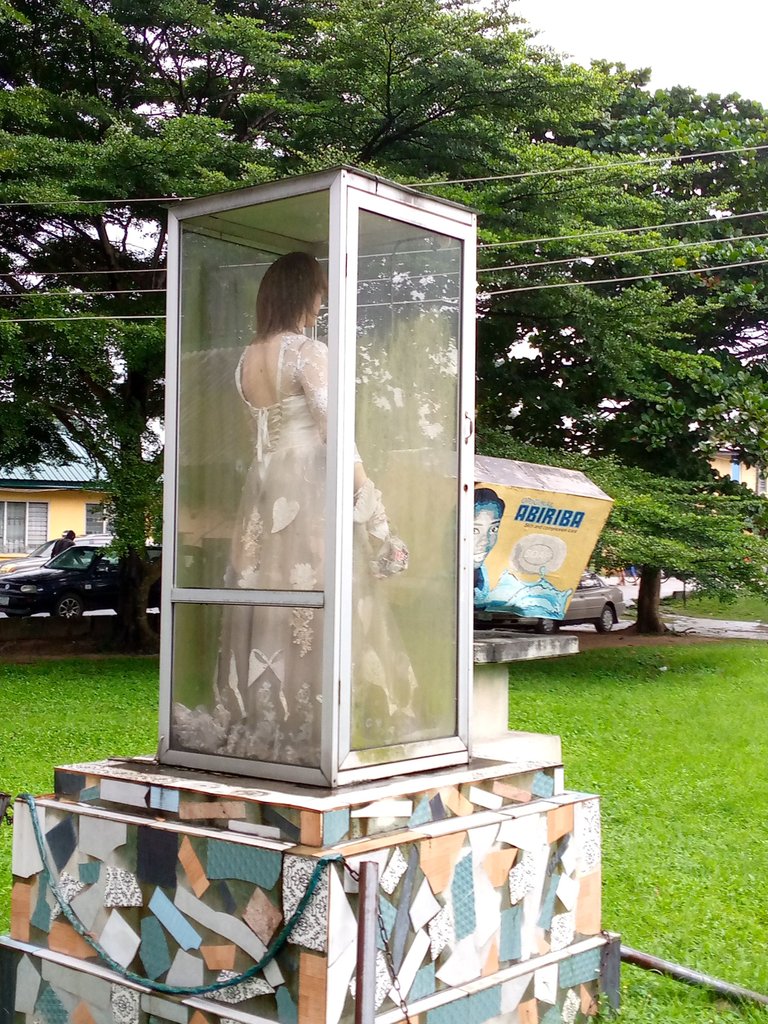 Secondly I saw this big guy reading books😁. Of course we all go to school to learn not depending on lecturers to teach us but building ourselves to studying hard.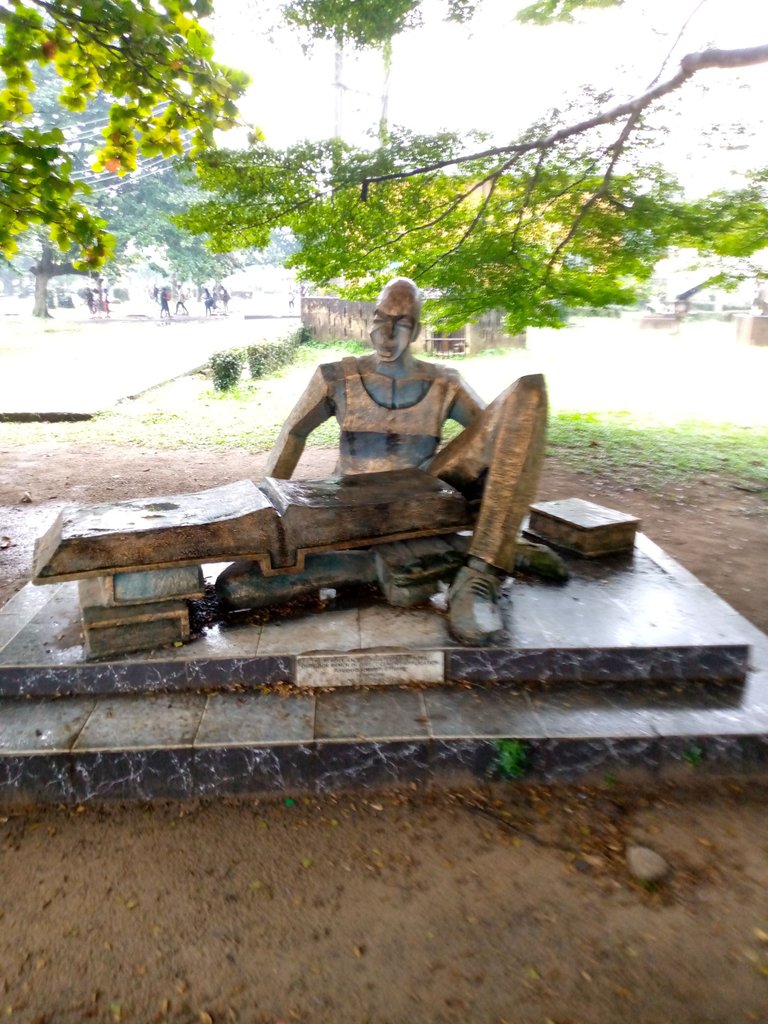 I also saw a broken ship. OMG! This guys had a ship wreck and everything was in total jeopardy. I can imagine how difficult it must have been for them.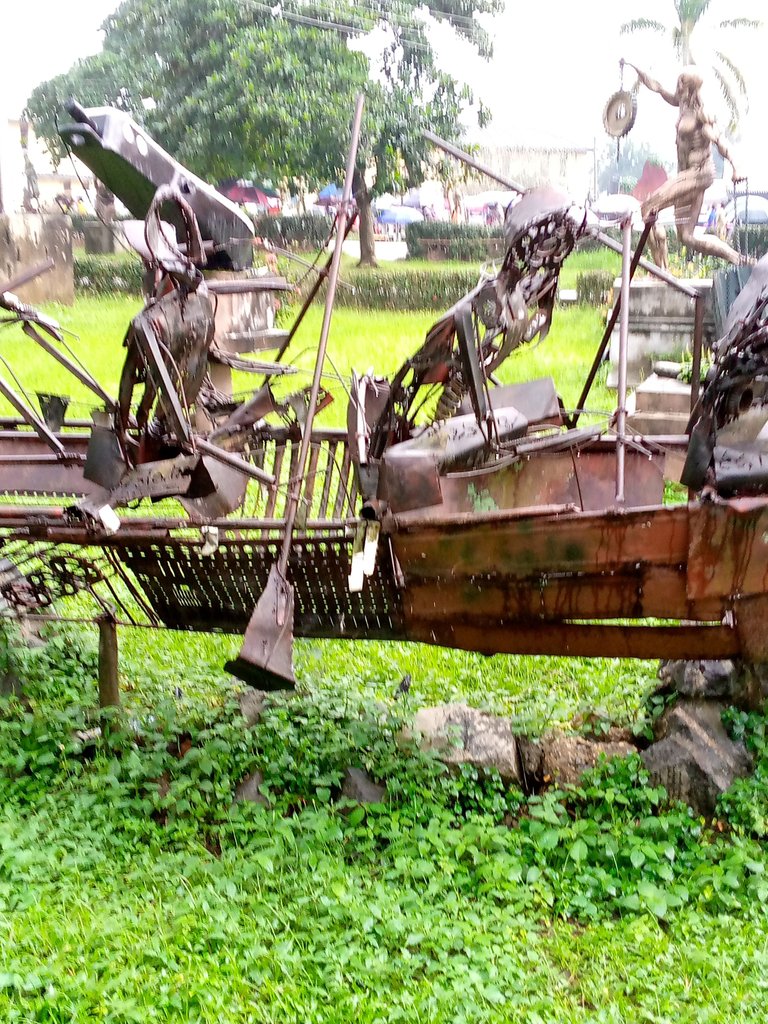 This one here is umm, truth be told I really don't know what those guys are doing there but I'll sure find out soon.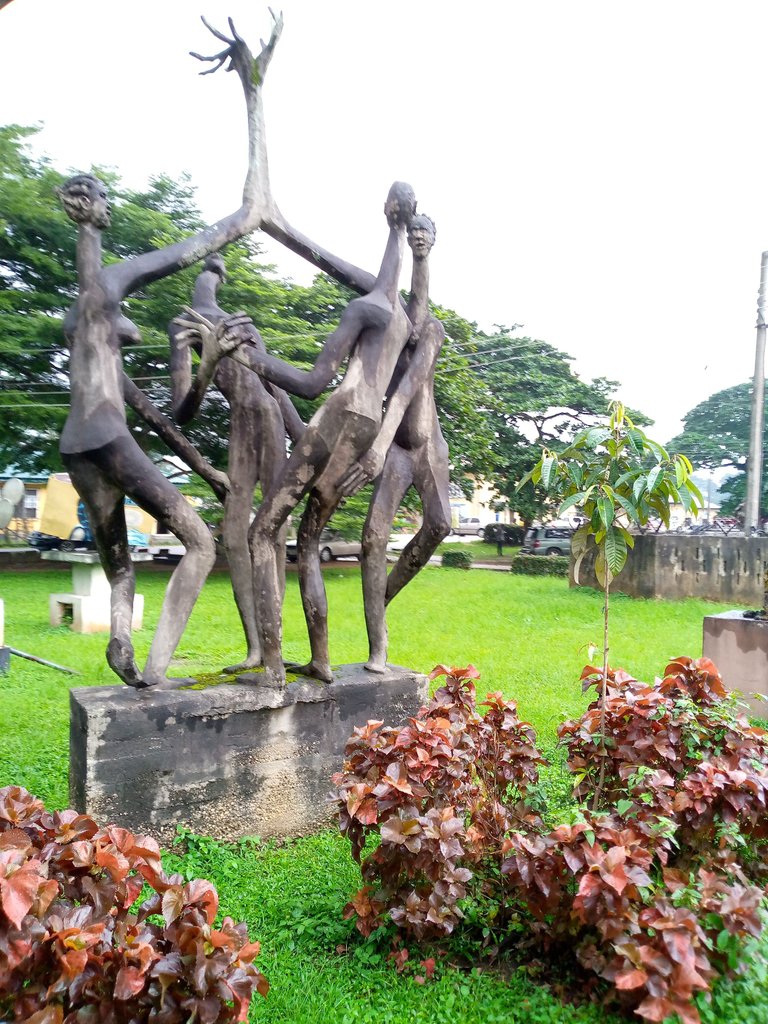 A woman's with her child. This one may not be so clear it was the last one I took when hurrying to get to my class.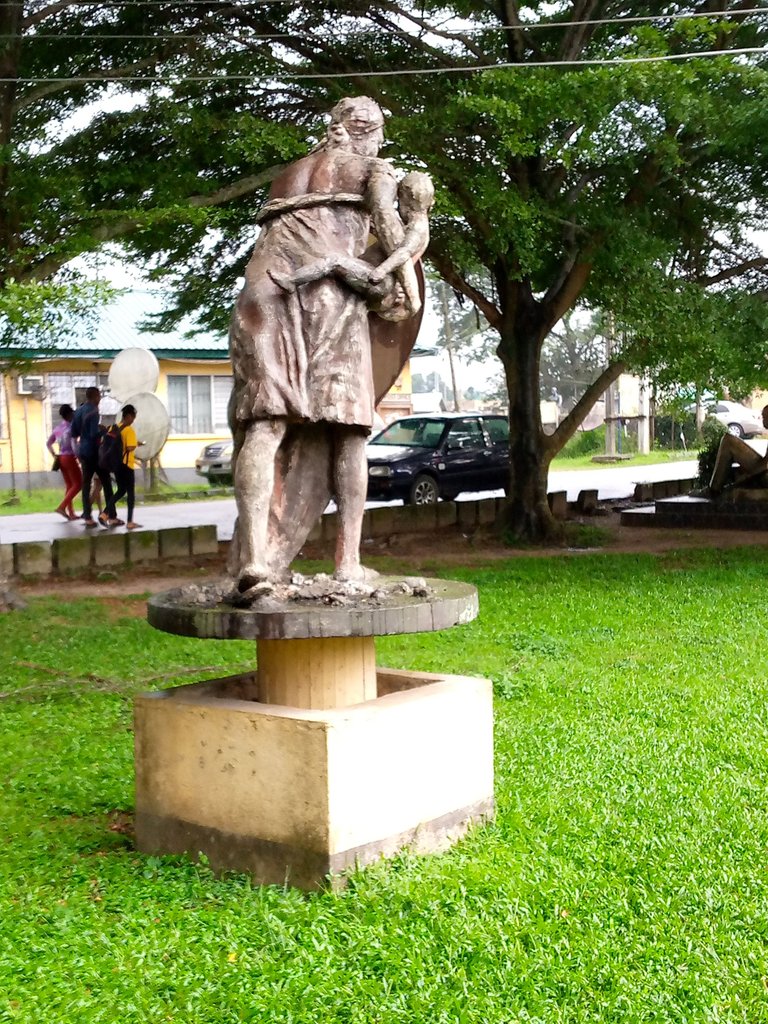 There were more to take but I had classes to attend to. My lecturer is very strict, if he gets to the class before I do that means I won't get in. I'ld have to go back or stand outside which wouldn't have been a good thing.
Would share more artistry work next time.
Do have a lovely weekend 💞💞💞.
---
---