Take a break!
It's the season of holidays and so many are still out there working tirelessly. I met an old friend today and was kinda teasing her about how fun-filled her holiday would be but the moment I mentioned that, her countenance changed.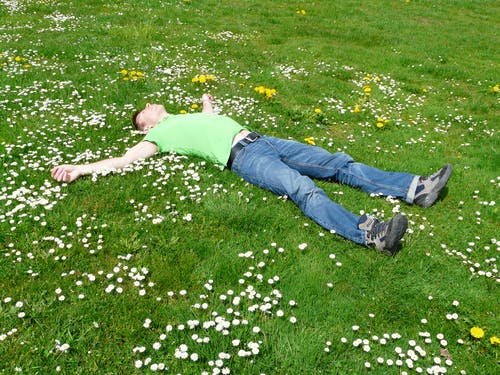 Source
I was bothered so I asked her what the problem was and her response was a sad one. She narrated her story to me how she lost her mother a few weeks ago and she's left with fending for herself.
She told me that if she doesn't work, she wouldn't eat, so she's been up and out doing all she could to at least put food on her table and that's the reason she doesn't feel the season. She sees it just like every other day.
It's actually the season of spreading love and making people smile so I had a little cash on me enough to make her smile for days and so I gave that to her. She was surprised and thankful also I had a word of advice to also offer her; First I wished her a merry Christmas. Second, I told her to brush up and take a break.
Her body needed rest and it was written all over her, she was lean and looking pale, she was tired and sleep could be found calling in her eyes. She's been stressed for too long and at least we have such a time as this once in a year to celebrate and have fun. So why not?
I've played role by offering what I could and also I've been able to spread my festive love so the ball is now in her court. It's either she plays wisely or she misses the goal.
There are many of you out there who are still going up and down doing one thing or the other and not having time for yourself, remember we're all mortals, flesh and blood. Our body needs rest once in a while.

Source
Just take a break, spoil yourself with all the fancy things you know you can, sleep, wake up, dance, be happy and shout out to others that you're alive and grateful.
With love from teknon 💙.
---
---