Journey , a means to liberation.
Have you thought about what a journey really is?
Journey according to the Merriam Webster dictionary mean;
An act of traveling from one place to another.
Some people have suffered hardship of different kinds and only had liberation when they made up their minds to embark on a journey.
In life we all are on a journey and until one gets to his or her destination, his or her life would look crooked and unstable.
The same thing applies to marriage, marriage is a journey which requires two soul mates. If you end up having to journey with the wrong partner, you crash on the way and it may take a long time to recover from such a crash because it may or may not be fatal.
Some people get to meet their destiny helpers out of one journey and that encounter changed their life forever. I'll illustrate with a true life story of a very close family friend.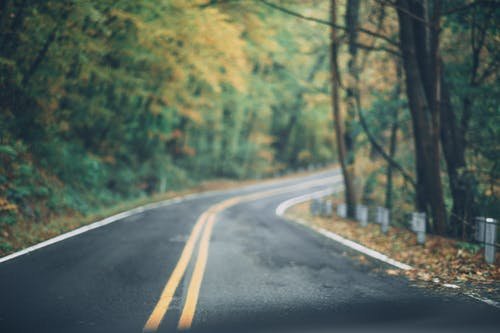 Source
He grew up in a family where they had to struggle day and night just to eat one square meal, the government in his area tried to give a free education to all indigenes of the state and so he was opportuned to attend primary and secondary education.
After that stage of education, he couldn't afford to further to the higher institution as his family wasn't financially stable so he retorted to doing menial jobs.
At a point he figured his life was moving in circles and wasn't gonna change if he remained in the little town he presided so he took a step to embark on a journey.
He had an uncle who stayed in a bigger city and so went to stay with him for the meantime. On his arrival, his uncle couldn't believe his eyes. According to his story, his uncle was shocked to see that he was grown.
His uncle, being a generous man favoured him and sponsored him through the higher institution and as intelligent as he was, he graduated with a first class student.

Source
With such a result, companies were ready to hire him and it was now his turn to make a choice of which one he'd love to work with.
His journey to greener pastures changed his life. If he had stayed back in his little town, his life would have kept going in tragic circles but he knew the importance of embarking on a journey to liberation.
Just have faith and that's it… it has worked for me too so it can work for you.
With love from teknon 💙.
---
Posted via proofofbrain.io
---
---