In death and in life: II
Alicia was taken back to her home town immediately Phil's body was sent to the mortuary. She was too scared to return to the hotel for fear of meeting Phil's ghost.
She couldn't smile nor could she cry, she was sad as she was walked into her room by her mother queen Zara.
Zara laid her beautiful daughter down on her bed slowly, sat beside her rubbing her head and trying to calm her down but hot tears rolled down the cheeks of Alicia as she still had the picture of everything that happened that night in her head.
Her best friend Delia rushed in immediately, went up to the side of the bed telling queen Zara that she'll take it up from there.
Zara left the room feeling pity for her daughter. Delia was shocked to see Alicia crying because she didn't know if they were tears of joy or that of pain afterall she never wanted to marry Phil.
Delia pulled her friend close, speaking words of consolation, asking varieties of questions but got no response.
It was twelve midnight and almost all creatures had gone to sleep in the castle and so no one was expected to be seen outside, not speaking of being close to Alicia's window.
Alicia and Delia had slept off but the moment it was twelve, Alicia was woken by the call of her name. She looked outside her window and saw the image of a man sneaking away clothed in PJs.
She looked closely but found no one, she got out of her bed at another call which sounded like her mother, turned the door knob and opened the door slowly to see if her mother was there but there was no one except the cold wind which blew hard on her face and swept through her room.

Source
Chills ran through Alicia's spine causing goosebumps to appear all over her smooth and delicate skin. She reached for the lights, trying to turn them on but the switch button seemed too stiffened all the sudden.
The wind swept through her face again and this time she heard her name clearly as she turned to see who it was, she saw Phil clothed in the same pyjamas as on their honeymoon night.
She wanted to scream but she couldn't, she was already sweating profusely from head to toe even when the AC was at its highest degree.
Phil beckoned on her not to leave him, he told her he still loved her and they must spend their entire life together but he saw the hate already in Alicia's eyes.
He knew from the start that Alicia never loved him but preferred the middle class Jack to him and he hated that idea so much.
With a mischievous smile, he whispered to Alicia and disappeared, this made Alicia cry out loud waking every member of the royal household.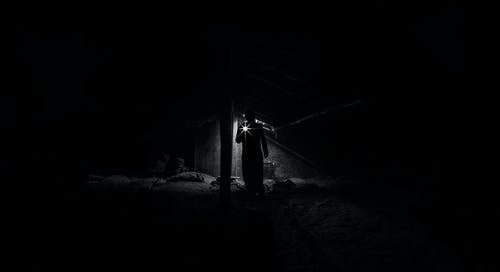 Source
Immediately all had come to her rescue and the lights of course were turned on with ease by her friend Delia. She was traumatized as she refused anyone touching her.
Queen Zara tried getting her daughter to speak but it was fruitless as Alicia was shocked to even open her mouth as she trembled tremendously.
Delia who was in the very room with her knew nothing of the event as she couldn't answer any question that was asked.
The CCTV was turned on to check what must have happened and all they could see was Alicia moving to the door, opening and slamming the door, shaking and screaming at the same time.
Her mother, the queen, was worried sick as she thought her daughter was losing her mind.
This was just the first night after Phil's death and things were beginning to unfold.
The haunt has just started. It is to be in death and life………..
@iskafan enjoy!!!
---
---