Don't let your nightmares define you.
It's the weekend and I kinda had a lot of fun before going to bed so that's enough reason for me to have believed that I was gonna get sweet dreams but the reverse was the case.
I had a terrible nightmare and in it, I was being placed at a stranger's mercy. It seemed like I was being kidnapped and was almost butchered to death but I woke up screaming.
My mom rushed to my aid, I was sweating profusely and trembling because the dream was really terrific. I couldn't say a word to my mother until after some time.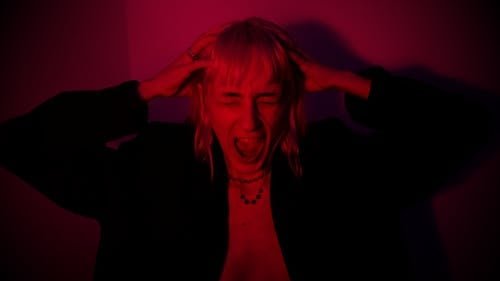 Source
I told her everything and mother's being mother's she started sweet talking me and praying at the same time. I didn't say anything and then the next word that came out of her mouth was "are you gonna be living your life in fear now because of a mere nightmare"?
I looked up at her, I don't know how and why but that statement made me smile and I told her nah! It can't be, I can't leave my life in fear because of a mere nightmare.
I've had even more terrible ones and it doesn't move me, when once I wake up,I speak positivity into my life and I move.
No nightmare can make me stop being me, no nightmare can put me in fear of mere humans like myself. I've grown up with the impression that no man can hurt me and that's how it is and would be.
I don't let my nightmares define my fate or shape my life nor do I want to ever give it a chance. One of my friends once had a terrible nightmare and someone stabbed her the moment she stepped out of the house and throughout that day, my friend refused to step foot outside no matter how much I pleaded with her.
I tried convincing her it was just a nightmare and she said she believed in nightmares. That's where I stopped at my track, I stopped with the persuasion because I could see that her mindset was that which believed in silly nightmares.
It's all about how you've programmed your mindset to relate with nightmares that you'll get your results.
To me nightmares are just nightmares and can never have any effect on my life.
---
---