Done and dusted!
It's a beautiful day again to be happy and grateful for everything.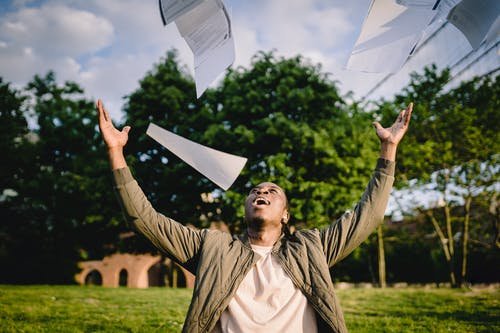 Source
Do you know that feeling of accomplishment that comes to you when you figure you successfully carried out a task? That's the same feeling I can't wait to have when I finally graduate outta School.
I wished to get into the university so bad and now I also wish to go out of it so bad. I can't wait to get those words some and dusted out of my mouth.
Waking up very early in the morning and rushing to class to get a comfortable seat so at least to hear the lecturer properly is stressful but I know my efforts aren't in vain.
The university is a fun place though when we know what we're there for. I've seen a lot of people being signed out and it's always a wonderful sight to behold.
I also want to sign out with joy and peace of mind. It would be like fulfilling one of the greatest tasks in the world. Yeah! I know learning never ends even after the university but at least I'll know that I'm done with what I may term the first half lol.
Feeling of being accomplished is great, when we look back and remember all we've achieved and what we had to go through to achieve them we just breathe in and with a smile we could boldly say we had it done and dusted.
There are lots of things to be accomplished but the most important now to me is to get signed out of the university with joy and no complications.
Do have a lovely day. Remember to smile and also make someone else smile. That alone today is gonna be a lovely task well carried out.
Stay safe and be happy always 😘!.
---
---