Do away with procrastinating!
Don't let procrastinating teach you how to do a ten minutes work in ten hours and how to do a ten hours work in thirty minutes.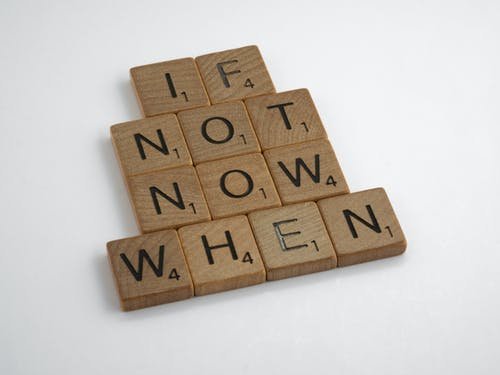 Source
We are all humans and at times have this feeling of sleeping till prolly the next day when we have a lot of workload to do.
Our body messes with our minds and tell us to sleep or rest after all there's something like later. We'll rest, stay on our phones and say the day isn't over yet so I'll still have time but at the end of the day you figure that you end up not doing that thing you wanted to do or maybe if you ended up doing it, you'll get yourself exhausted because it wasn't done at the right time when it was supposed to have been done.
Live your today like it's the very last you have. This is something my boyfriend always says to me when my body tries to play tricks on me.
There was a time when I was given an assignment in school and when I got back home, I found myself drowning on social media instead of doing my assignment that was supposed to be submitted the next day. I was like, after all, I can still do it very early in the morning when I wake up. Of course I did wake up early and that was after a great battle with my flesh that wasn't willing to wake up at that time.
I had to struggle to get up early to do that assignment even with sleep in my eyes, I ended up not taking my time to do it and though my grades were not too bad, it wasn't what I expected to have.
Doing things at the right time is better than procrastinating. There are side effects of procrastination many people don't know of.
Procrastinating can take away something valuable from one's hands, it can make people lose their jobs, it causes unnecessary stress and a lot of serious people hate it so much because it's the lazy cousin of fear.

Source
I know sometimes we need to rest but procrastination doesn't mean resting. Procrastinating and rest are two different words that can never be synonymous.
Trash that word and mindset, get out of that bed and say to your body that you're up and ready to achieve all those goals set aside for this year. With procrastination, you can't achieve anything other than having your life doomed and exhausted.
Working at late hours or in a rush makes one make a lot of silly mistakes that could have been avoided if he or she had set out the perfect time to get the job done.
Don't be too hard on yourself, just get things done early and on time. Make a good list and stick to it and then you figure that great feeling when everything is over and completely done.
With love from teknon 💙!
---
---