Bitter fate!

The atmosphere was tense as people were seen pushing forward to see the wailing woman on the ground soaked in blood. She held the body of a young boy whom many thought to be her son.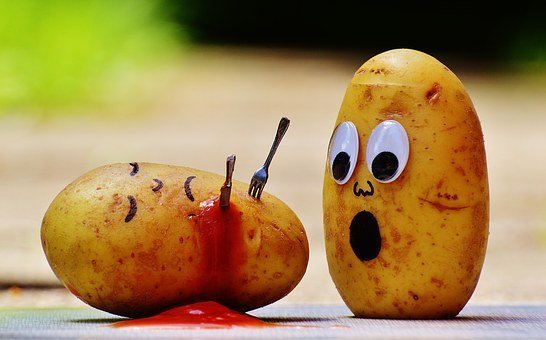 Source
Some looked and walked away while some folded their arms tight to their chest and kept shrugging shoulders. Some rained curses while some giggled and walked away.
The press were there to cover the incident and of course numerous questions were thrown at the wailing lady but she could answer a few in tears.
---
It was a beautiful Friday morning, the weather was calm,the sky blue, birds chirped and of course the sun peeped through from the heavens gracing the day and making it livelier.
It was so beautiful and peaceful both for plants and animals of all kinds. Kids of course were getting ready for school and there was a lot of chattering from amongst them. A boy in his late teens yawned like a hungry lion as he got up from bed and looked out the window.
The sun had creeped into his room, his friends had arrived his home to call him out for school.
Reluctantly, he got out of bed and did the necessary to get ready for school. After three days of staying away from school he decided to attend class on that fateful Friday because he had a test to write and couldn't miss it for anything.
On getting to school, everything went pretty fine until the closing bell rang. Students and teachers could be seen trying to get out of the school premises because a fight had started. It was so intense that the principal of the school had to involve the police which arrived a little late after someone had been stabbed right in the neck.
Students scurried away to find solace leaving the young boy to bleed to death. News flew round town immediately and reached his poor mother who rushed to the scene and figured that for real her son was the unfateful one. She put herself to the ground immediately and screamed fir help but it was far far away.
Soon the whole place was crowded, the young boy was gone to the great beyond. He was as innocent as a baby but had a bitter fate of dying painfully. The media were throwing too many questions which pissed the woman off.
"Where were you all when he was stabbed?, I wish he didn't come to school today" was all she could say as she continued to cry and became even more dramatic.
The police are still in search of the culprits who caused the fight and the murderer but the young teen is dead and gone leaving his poor mother to get fate of surviving alone.
Based on true life events.
Do stay safe lovelies the world is too cruel to be carefree.
---
---