A picture is worth more than a thousand words: Brush up
It's been like ages since Pheena and Drew decided to take a relationship break. Pheena always complained about too many things of which the most important was for Drew to brush up and always look his best.
She had talked to him of his dressing jovially and even seriously but Drew didn't seem like he was gonna change. His dressings were always off.
Drew had the body, the cute face and the caring lifestyle any woman would need but his dressing quality wasn't enough for Pheena to take in.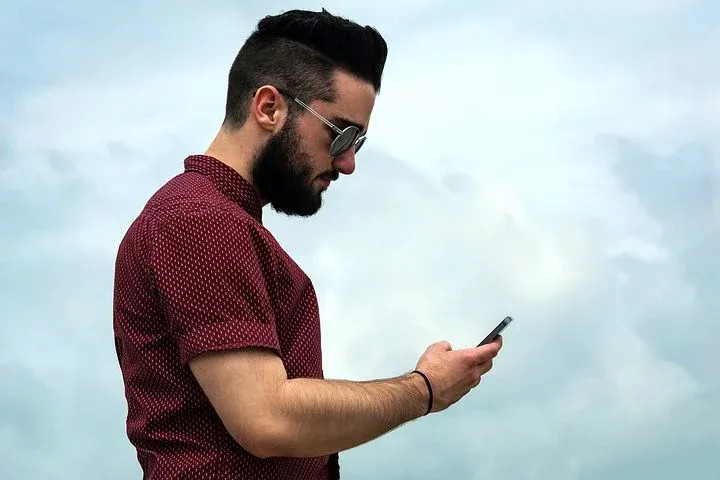 Pheena is a fashionista and a big time influencer and of course her boyfriend is supposed to stand out. She usually covered up for him whenever her friends were around.
Pheena and Drew love each other so much but love wasn't enough to solve Pheena's taste of what she wanted her man to look like.
He had once embarrassed her at a get together party with his unusual dressing. She had bought him a nice cloth to wear for the occasion and pleaded with him to wear it to the party before she left the house but on his arrival, he showed up totally differently causing all Pheena's friends to chuckle which brought a big embarrassment on pheena.
That night of the get together was the day they decided to take a break from each other and figure out what they really wanted.
Pheena left Drew and in less than two days of not speaking to each other, Drew was going crazy already. He missed her, he enjoyed her company, her smile, her laughter and of all he needed her.
Drew decided to change just to make his 'miss influencer' happy. He called up one of his friends who was very good at fashion, they hooked up and in one week, Drew was already something to drool over.
He woke up one morning feeling sweet and refreshed, he looked at his new wardrobe and his eyes caught a lovely shirt and a nice pair of pants to match. He smiled from within.
Whistling, he danced himself to the bathroom, showered, did all the necessary and of course he was ready to show his new self to the queen of his world.
He stepped out of the house with his sunshades on and a nicely cut moustache, he brought out his phone and dialed Pheena's number.
Anticipate the next move.
Thanks for reading so far.
---
---