AS A LADY GET YOUR OWN SELF AN INCOME.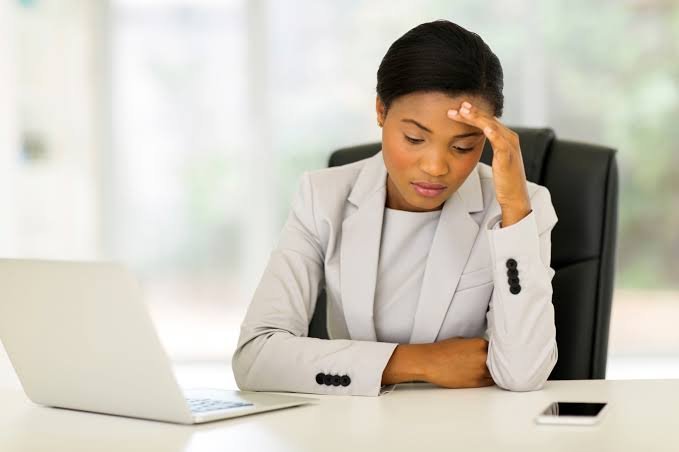 Credit
Life is really hard and in this matter are you men or women because both of this gender need to face lot of thing in life . But women in this case is different because of their marriage life.. From the beginning of life they need to choose out if they will do govt job first or marry first because there has deep meaning hidden.. I think now adays 90% girls study due to their society system but how many of them aim to do job in future? Less than 50%,right? Well, this number might be raised up to 95% too if they understand how much helpful job is in their life..
There has a words of security of our selves .. This is what girls should understand every time because they have less security in life of being a happy women in future but how? Well, such as a women studied till she is 23 years old and later get married with a boy .. but she do not know will she be happy there or not .. Infact she also do not know how the boy's family member will treat her after marry .. Also some girls now a days thought that love marriage is one of the best decision in their life so they do not think about her life because they think they have their dream partner who will care for them whole life .. But this is fully wrong because boy will be changed once they are married with the girl ,he loved. Girls may not believe this but this happen auto .. Boys usually are much romantic before marry but after marriage they got extra pressure which can make them behave different .. And this is the reality which girls should realized rather than depend on their bf who gonna marry them.. But this does not mean that all boys get changed after marriage but the percent also low being a good husband after marry the girls he love. The boys start to be changed for different reason as well girls may get hurt in different ways too.. Such as women usually do house work whole day such as clean house, care child, cooking and different thing but at the end of the day if husband come home while say to his wife, what are you doing whole day at home? Looks like you are doing nothing whole day except sleep and eat. Will this makes you feel good? Also there might be different reason which lead you to get hurt due to you are just house wife in house . For this reason some time there can be held a quarrel with husband and wife which lead to divorce decision . And this is nothing to boy as they can easily marry again but girls? This kinda hard for them.
After divorce, girls will be back to her father house and this kinda burden for the girls father and mother if not they are financially strong .. Also this is not the matter of their parents financially strong or not but the hurt and blame the girl will get from other people is kinda worst feeling ever .. And this is why some time girls decided to kill their own self .. But how to get rid from this kind of situation and future? This is easy if girls want to have a secure life for their future . What they need to do is focus on their study since their young age till now rather than focus on love because love is the only thing that destroy both girls and boys life..
As soon as girls start to focus on their study life then they should focus on their job life, and especially the job should be govt job due to high respect and permanent job. Once a girl got the job then her future become secure without any doubt . Infact , her husband or husband family will not be dare to say something against her due to her job. Even if her husband family become worst than she could control, then divorce will not make her to be sad as she can live her life with happiness due to her job. As like boys want their freedom and secure future , then girls should have the same aim rather than be a house wife only . Because depending on other for your living will be hard , only the house wife understand.. For better experience you should go near your house wife brother's and asked her " What will you want to do first if you are able to go on your early age time" .. I think she will surely answer like study hard and get a govt based job for secure future.
Once again, life is hard and the more you take it as hard way then the more you will get success . .
Girls get into marriage without having job or the qualification and later they lead a sad life, why be a burden to others? This is the time to change of girls life..
---
Posted via proofofbrain.io
---
---