Elon Musk DID IT AGAIN! BTC WAS CRUSHED!
Hello everyone, how is your day? today I woke up and see the price of most of the crypto was going down hill.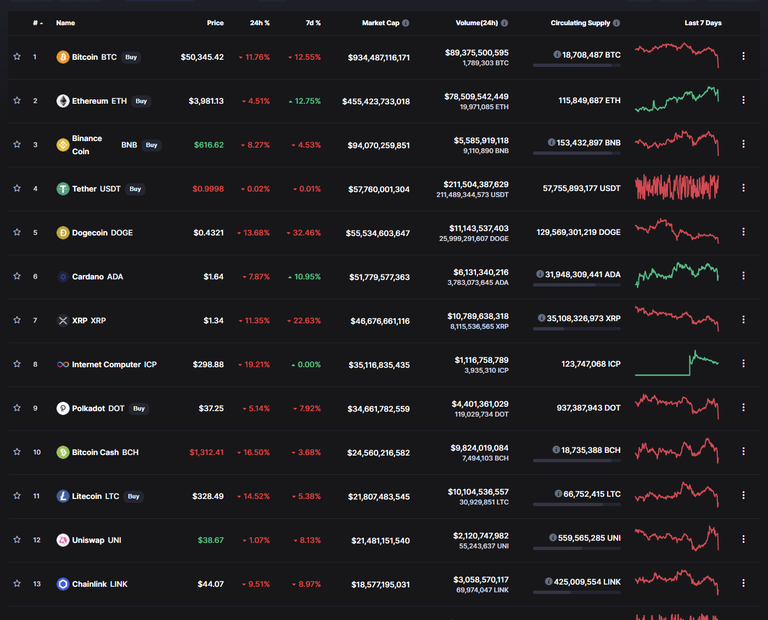 As you can see the price chart above, taken today at 10am 13th May 2021, most of the top 10 crypto prices was going down.
Bitcoin price was down to 50k from 57k on yesterday's higher price.
I was shocked, I open twitter and saw this.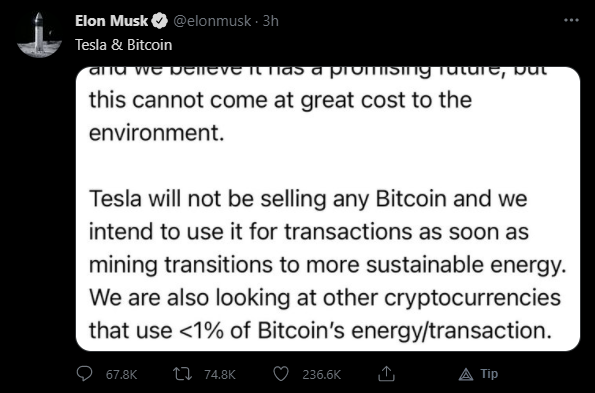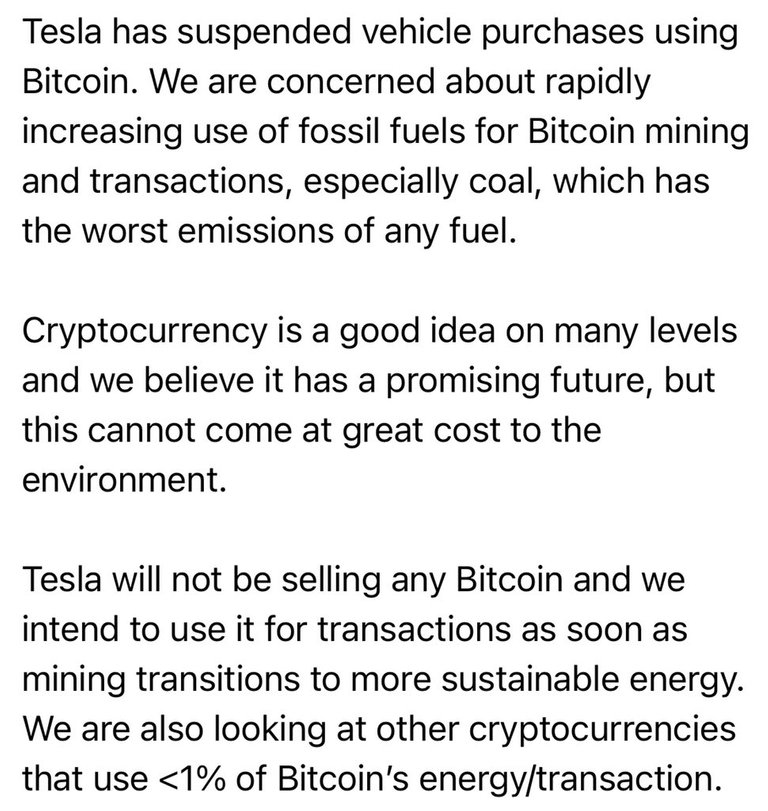 This screenshot was taken on Elon Musk's twitter. To make it short, he said that he will not be using Bitcoin as payment for a while and they will just keep Bitcoin and will not sell it until further notice. >_>
He stated that Bitcoin is using too much fossil fuel for Bitcoin mining which is not good for the environment.
But, do really Elon Musk twitted this? or does his twitter account had been hacked?
Before this, he twitted this,

But suddenly he said this about Bitcoin..
Is he trying to proof that his word on twitter still have big impact on the crypto world?
If Elon Musk really twitted this then, it is GOOD NEWS for CARDANO (ADA) or maybe ETHEREUM 2.0 which using Proof of stake for its blockchain.
This Proof of stake is environment friendly, and referring to what he twitted
... " we are also looking at other crypto currencies that use <1% of Bitcoin's energy/transaction"...
Cardano (ADA) has the higher chance than Ethereum 2.0, as we know, now the GAS fee on Ethereum is very high, therefor it has lower chance to be selected by Elon as its main crypto.
I am not saying only Cardano (ADA) or Ethereum as the only option, but this two crypto is the only option that somehow will be better than Bitcoin in the future ( if Ethereum 2.0 is implemented)
So Anyone had sell after Elon's twitted about the Bitcoin, congratulation to you. And for anyone wants to buy the dip, the time is now!
Have a great day everyone! Happy trading and HIVE ON!
Posted Using LeoFinance Beta
---
---