Feeling won
Feeling won!
Seniors sitting in the picture below
They are husband and wife
And their ages
About 80 years old.
To this good lady
And then the bypass has also been done,
They also have eye problems
And blood pressure, sugar too
even then
She keeps reciting the Tasbeeh of Alhamdulillah all the time.
While figures of humility and integrity
This elder
It is difficult to walk.
The name of these elders
Prof. Malik Mohammad Farooq
And to his Begum
In academic circles
Professor Mrs. Farooq K
Known and known by name.
These great people
always
Be loyal to your profession
And put humanity first.
that is why
when I
Read from them
He joined the numerous disciples
They
Given my background
me
counted among his real children
And always to this day
I have been available like my parents.
About a month ago
When my dear father-in-law,
If you love Allah Almighty
Professor
To his daughters
Went out of town!
A few days ago
Asr time
Both husband and wife
Asking for my rented house
Suddenly you arrived.
join me
And with his daughter-in-law
He sat for a long time
And us
To see your bright faces
Keep providing watches.
I
Before they leave
Asked Sir Farooq!!!
Sir !
What passion was that?
who in 1999
to you guys
It had reached this point
Collected over many years
A huge sum of three and a half lakhs
you guys
I was ready to hand over!
He said smiling!
Hanif!
We have you
Has always considered his child!
This was the only reason!
Then!
I reminded them that
Before going to Lahore
Usually I come to greet you!
you me
On his famous CD70
New Khan used to leave at the bus stand!
Buy tickets for me!
And then until
The vehicle would not have left for Lahore.
You would stand with your hands on your blankets!
And when the car starts to leave its stand,
You shake your hand
Farewell to me and return home!
All our eyes now
They were shining due to moisture
And she was saying that
In the world
between man and man,
between man and other creatures,
purpose
Between every creature and every creature,
More than sense
The most beautiful and the most powerful
A relationship may not have existed!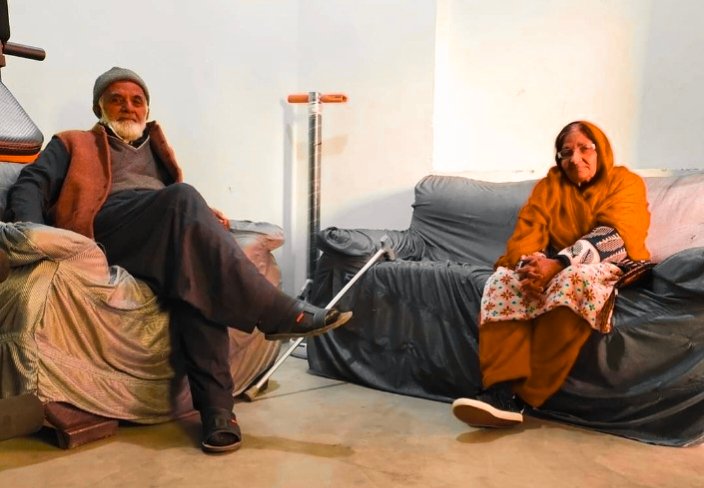 ---
---