Taking a photo/ Prendre une photo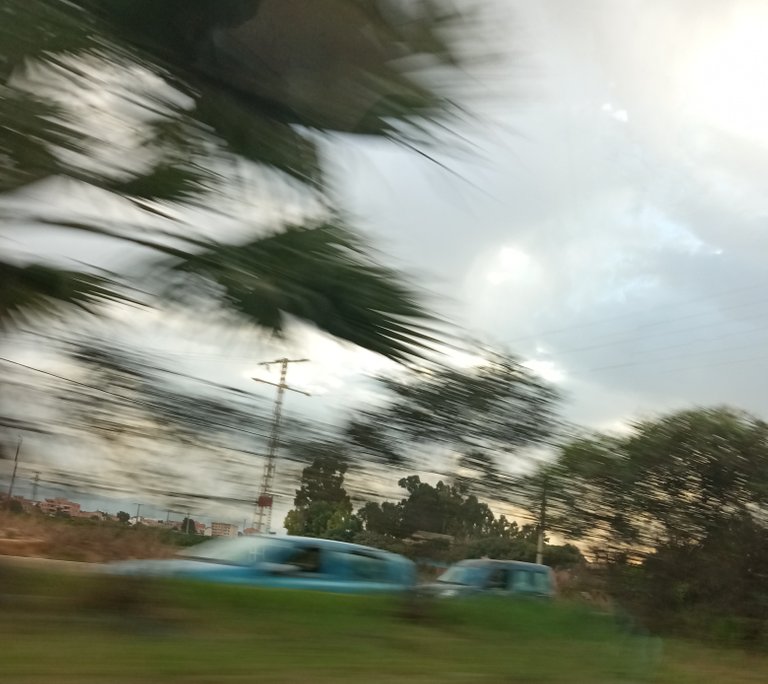 When you try to take a photo and your car is running, we can guess what we have on it but nothing clear🙂😄. The car was not going fast ,no more than one hundred kilomètres per jour.
Quand vous essayez de prendre une photo et la voiture est en train de rouler, on peut deviner ce qui a sur la photo mais rien de net 😄😀. Et dire que la voiture n'allait pas trop vite , n'a pas dépassé les 100 kilomètres par heure.
---
---