Festbier for #BeerSaturday

Festbier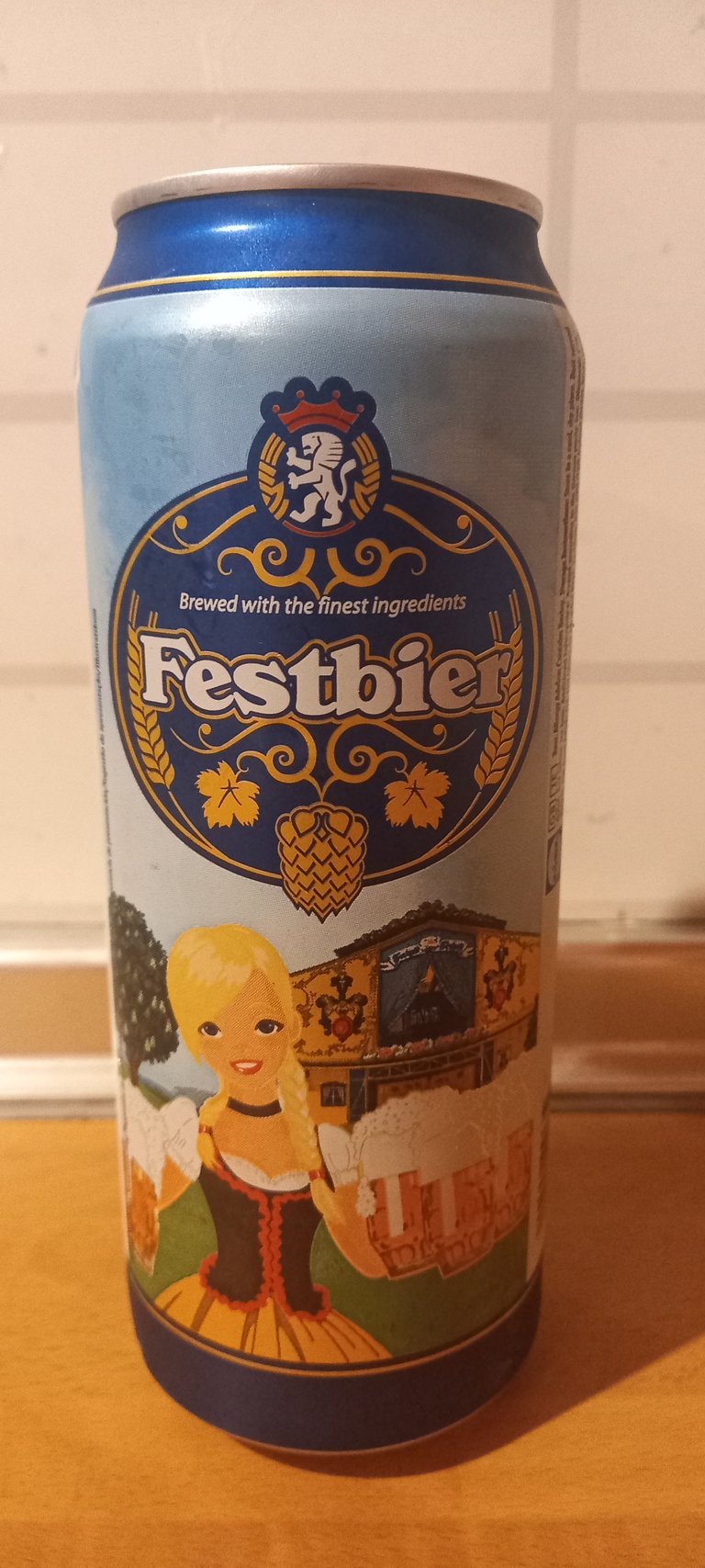 Oktober is over already, so is the Oktoberfest, but I didn't really have the time to finish my appreciation of this Festbier earlier, especially because I've been making the reviews I've been posting in the two previous episodes of #BeerSaturday.
After a small break for Alhambra Reserva 1925 (which probably also can be bought, though not exclusively in LIDL) and Duvel Triple Hop Cashmere, I'll take you back to this supermarket for a limited edition of Festbier, especially (?) because of the Oktoberfest, a yearly Bavarian highlight which most of you definitely at least have heard about, and maybe you've been even visiting this event. I actually never had the pleasure. It ever turned out to be a good timing to travel to Munich in Oktober and to be honest, I'm not so much into drinking a lot of lager beer in a noisy and crowded place. But hey, that's me, a lot of people are, considering the thousands of liters beer every year are drunken there or at events that imitate them in other destinations, like here on Mallorca.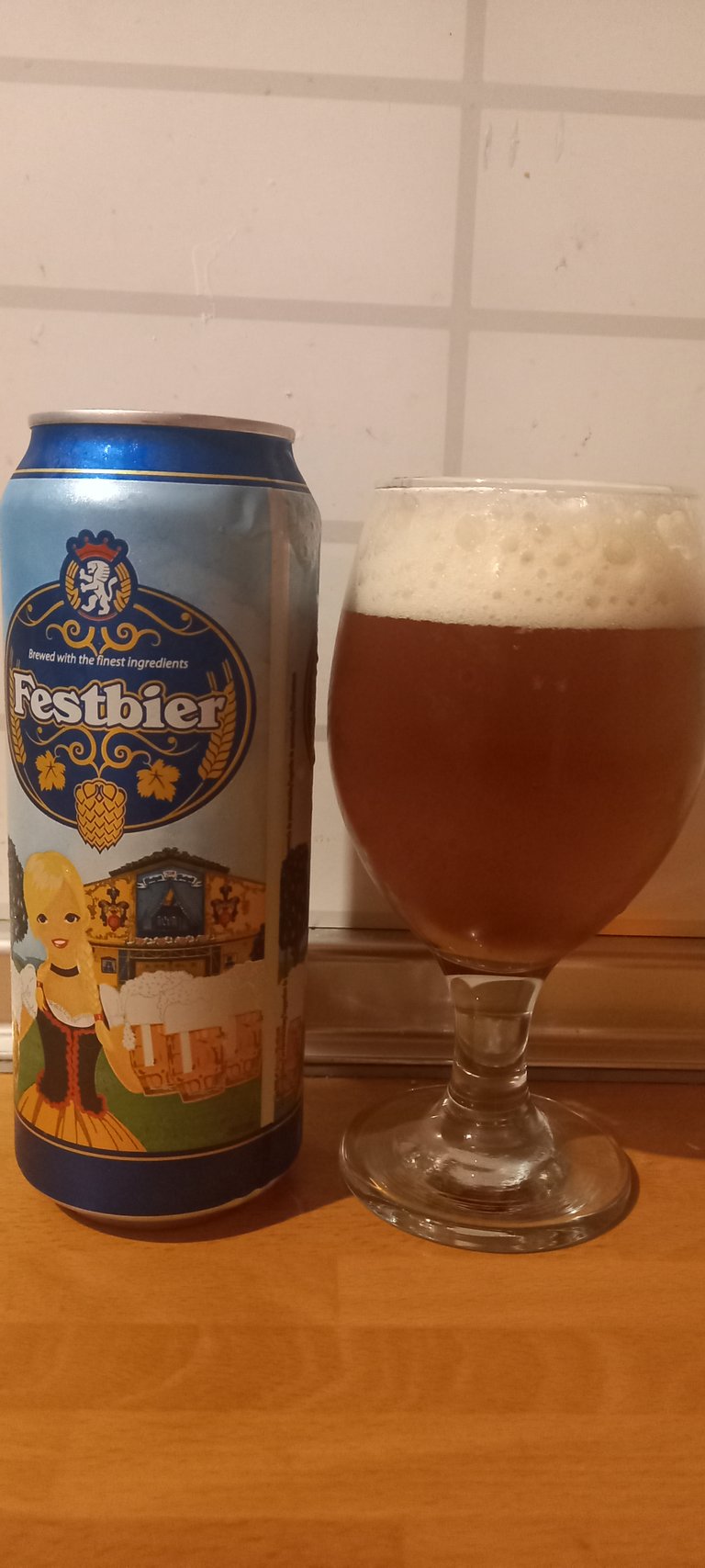 But let's say something about the beer, shall we? It's more about the marketing than about the beer, I had no doubts about that. So I made sure I had the beer cold enough and I was expecting to drink it from the can, or max. from a (Spanish?) lager beer glass. At the Oktoberfest I'd drink it from this kind of jug (or the bigger "Mass" which contains about 1 liter beer), but let's not exaggerate, 'cause we're at home and there are children watching! 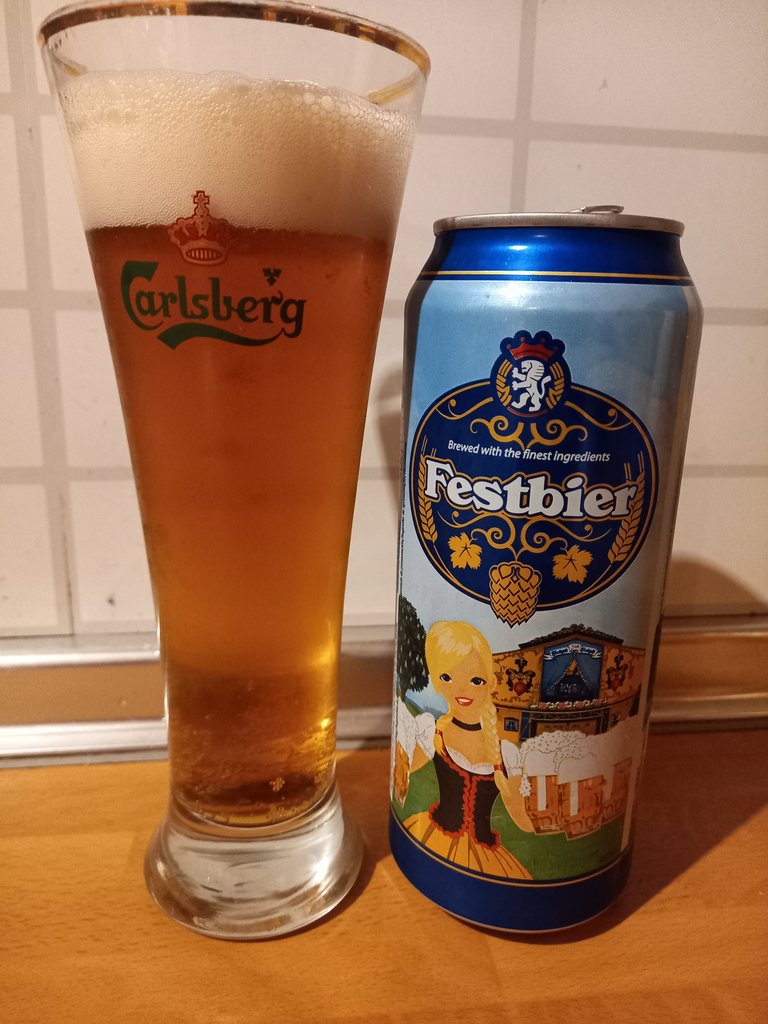 The beer hasn't got a light yellow colour that I was expecting but it did have a light taste. So no malt taste at all like the colour would suggest. That's why my second one I tried with the Carlsberg glass. Alcoholpercentage is rather low with 5,5%, like on would expect from a lager. Both glasses were ok to drink this beer, so is the can.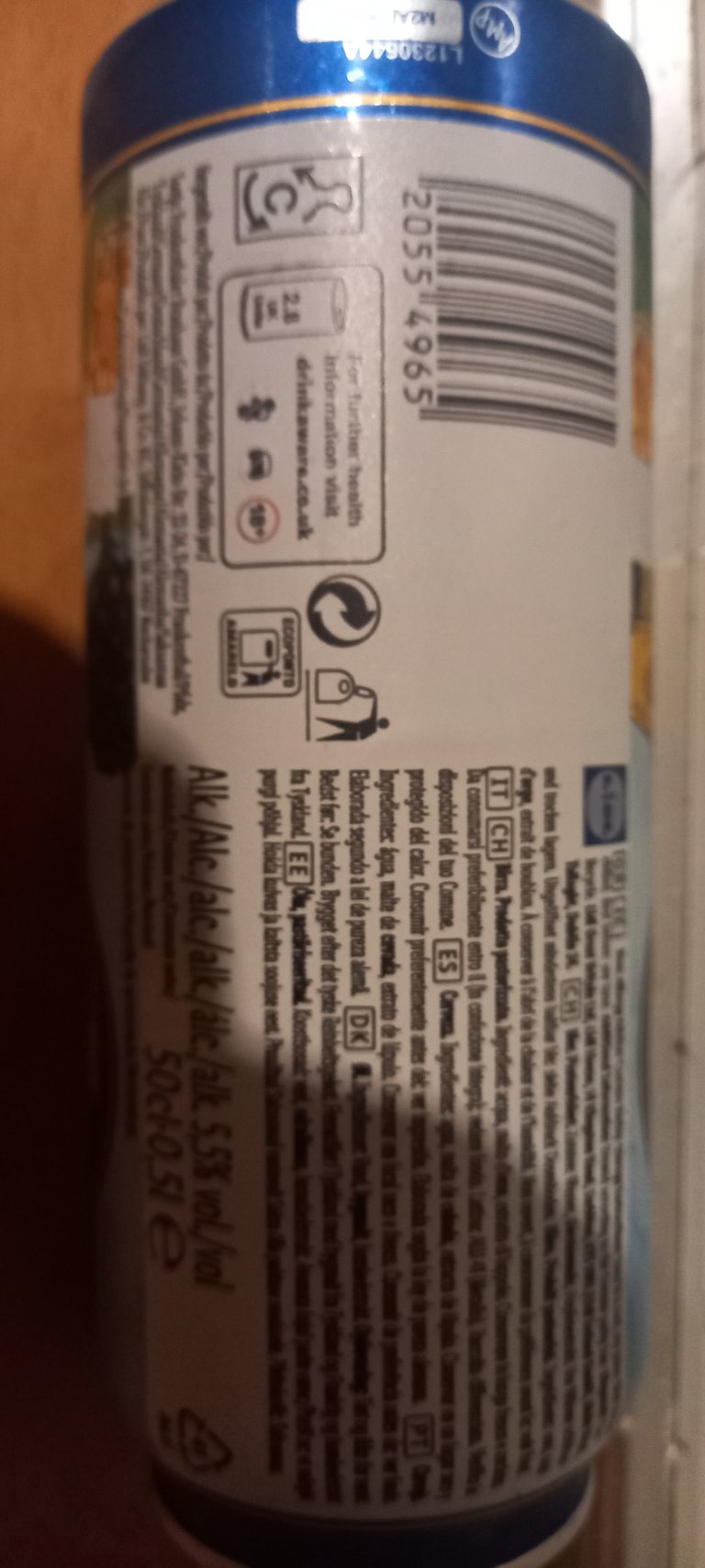 Conclusion: It's nice to have when one's got people over in October – or even November – and you could refer to the Oktoberfest. But for the rest I wouldn't pay more just for the marketing and Bavarian Oktoberfest style can and in the jug almost (?) all the beers taste quite the same.
---
---