Vegie Patch Revival - Pathway Preparation...Mulching!
Let the Mulching Begin
The sun was up today and it was a stunning day outside. I could not think of anything better to do than head out into the garden and continue our Vegie Patch Revival project.
Today's job was a simple one but a labour intensive one. My tools of choice for today's job were a wheelbarrow, shovel and a rake. My task was to complete laying the cardboard to cover any open spaces that may produce weeds, followed by mulch, mulch and more mulch.
Fortunately we currently have a decent pile of wood chip mulch on the property, as we had some trees lopped that were too close to the house as part of our renovation and extension.
I am not sure that our wood chip pile will be enough for us to complete mulching all of the pathways, but I believe it will cover a large portion.
As you can see from the photos below, I have raked the mulch quite thick. Although I have weed suppression material below the mulch, I want the preparation of the pathways to be very thorough. As they say laying good foundations makes for easier ongoing maintenance.
Where we live in Australia, there are a number of state forests around, so there are times during the year when free or low cost mulch is available at the council refuse centres. If I do run out of mulch during the pathway preparation, I will investigate if council has any mulch available at present.
Longer term however, I plan to get in touch with a few tree loppers and see if they have mulch available throughout the year from their jobs. Hopefully they would be happy to offload or sell at a reduced rate any excess mulch that they have.
The one aspect that I really like about this 'no dig method' of gardening, is that the materials you need are readily available. For example, there are many shops and outlets stores that would be more than happy to provide cardboard that they would normally have to depose of or recycle. Most of the cardboard we got for this preparation stage was from neighbours in our local area. My wife reached via social media and heaps of people were more than happy to offload their cardboard boxes.
Although the mulching job is not yet complete, I am very happy with today's efforts and the progress we are making at reviving our vegie bed.
Stay tuned! More mulching to come and then the next stages will reveal themselves. 😉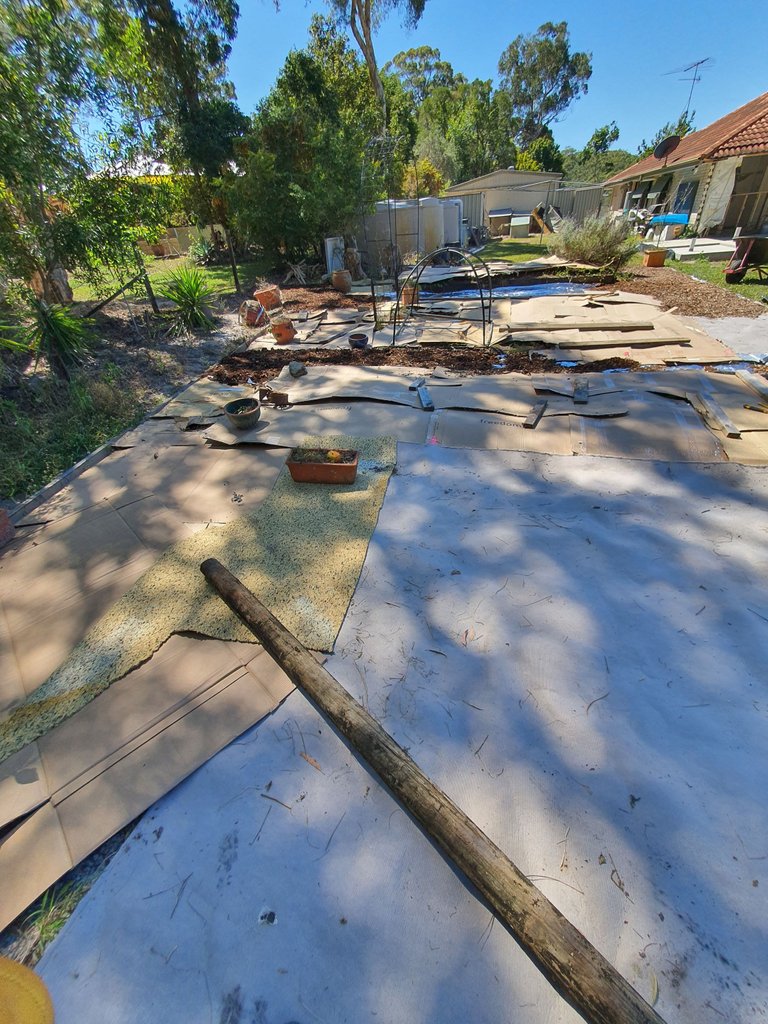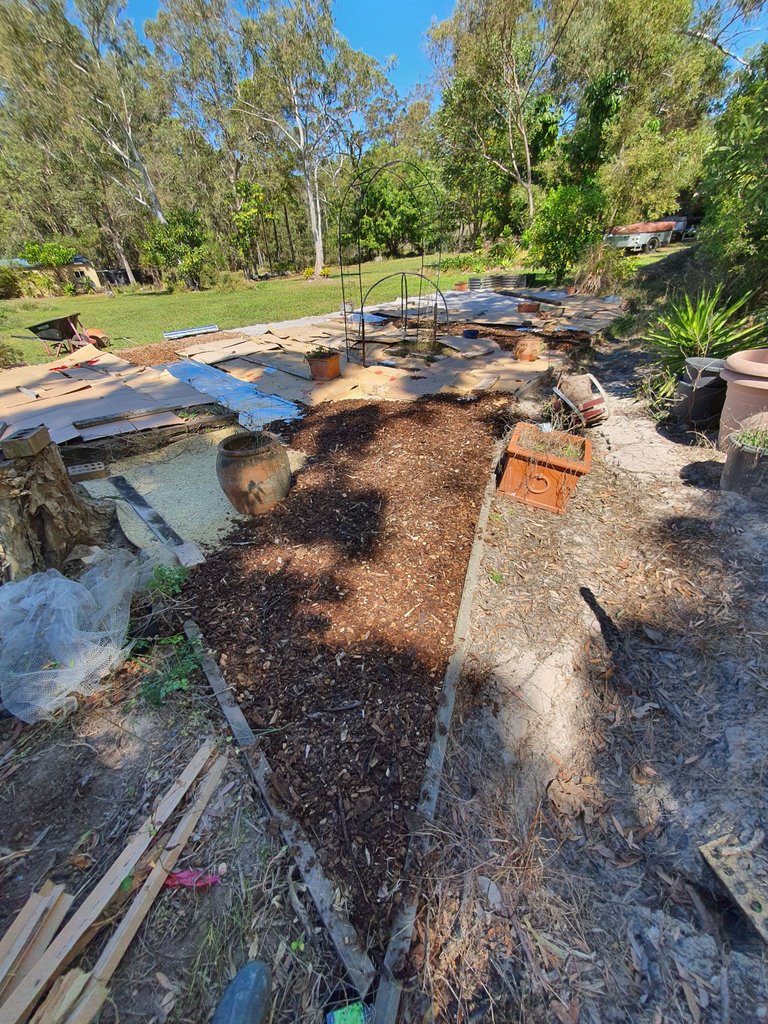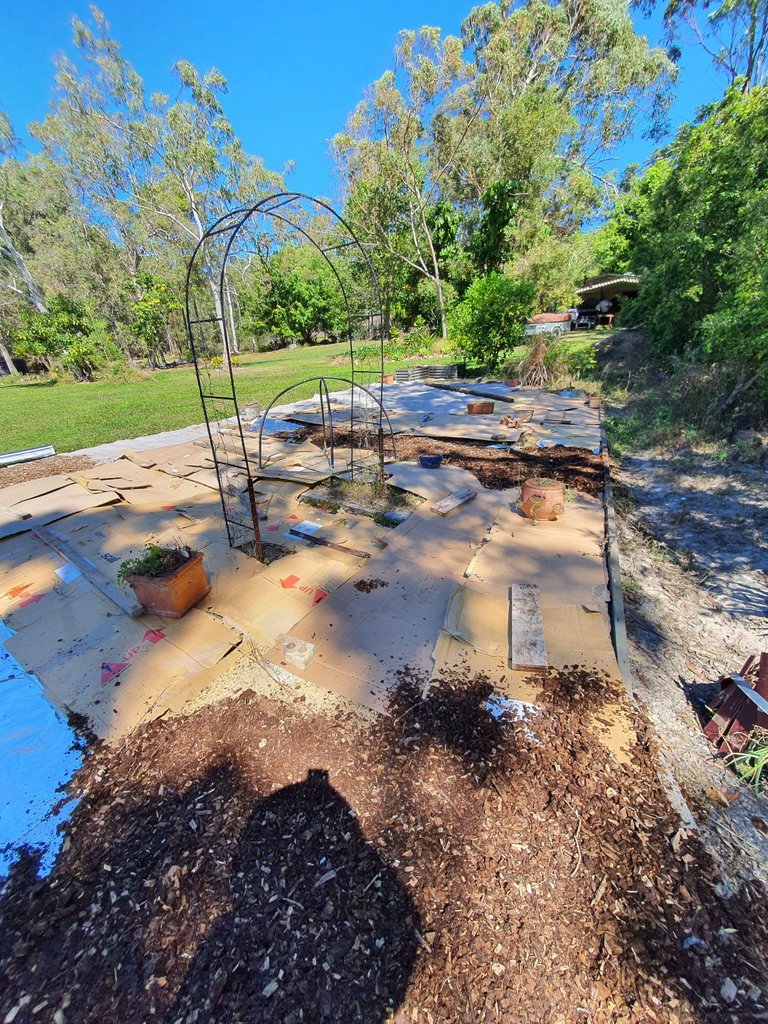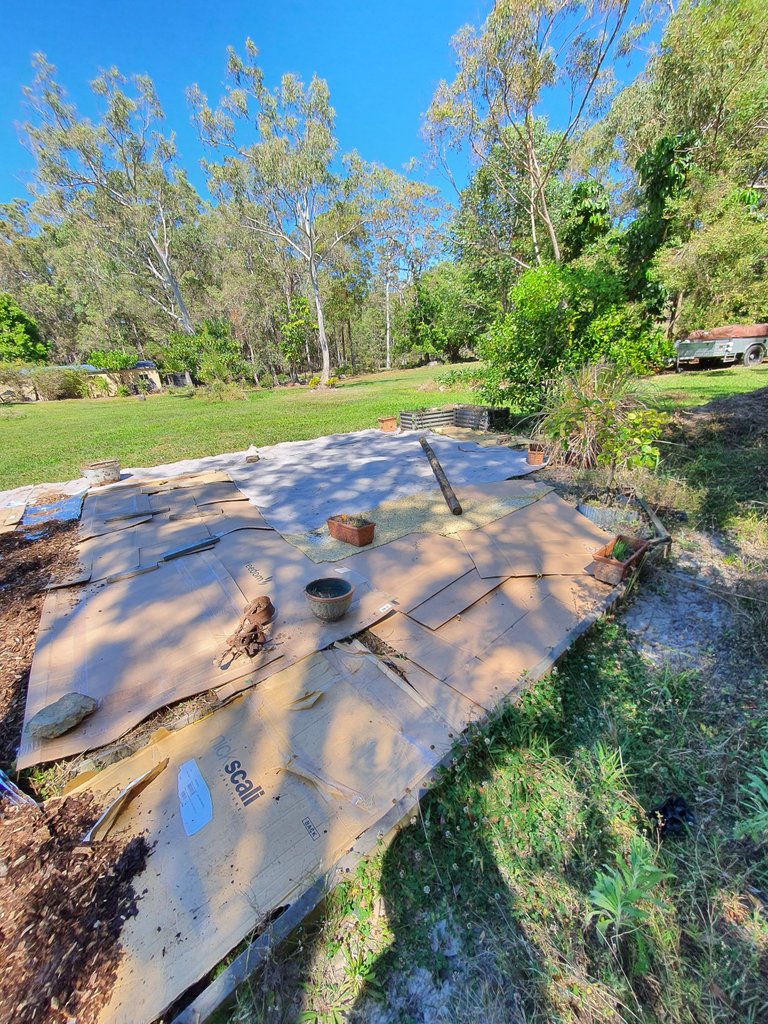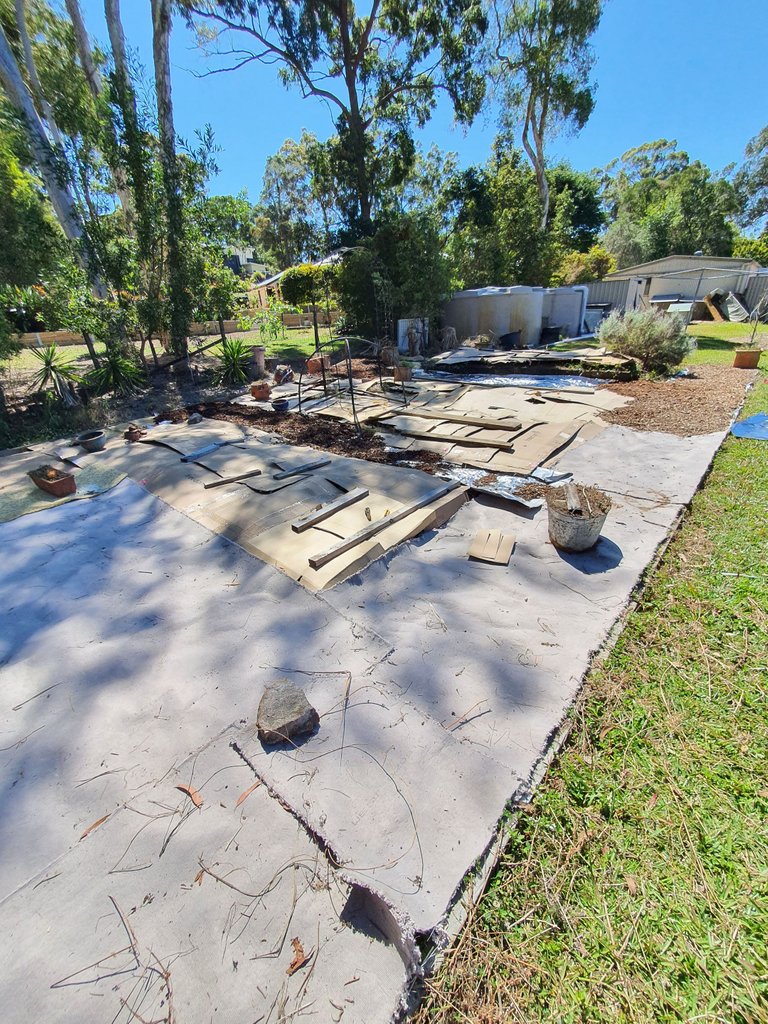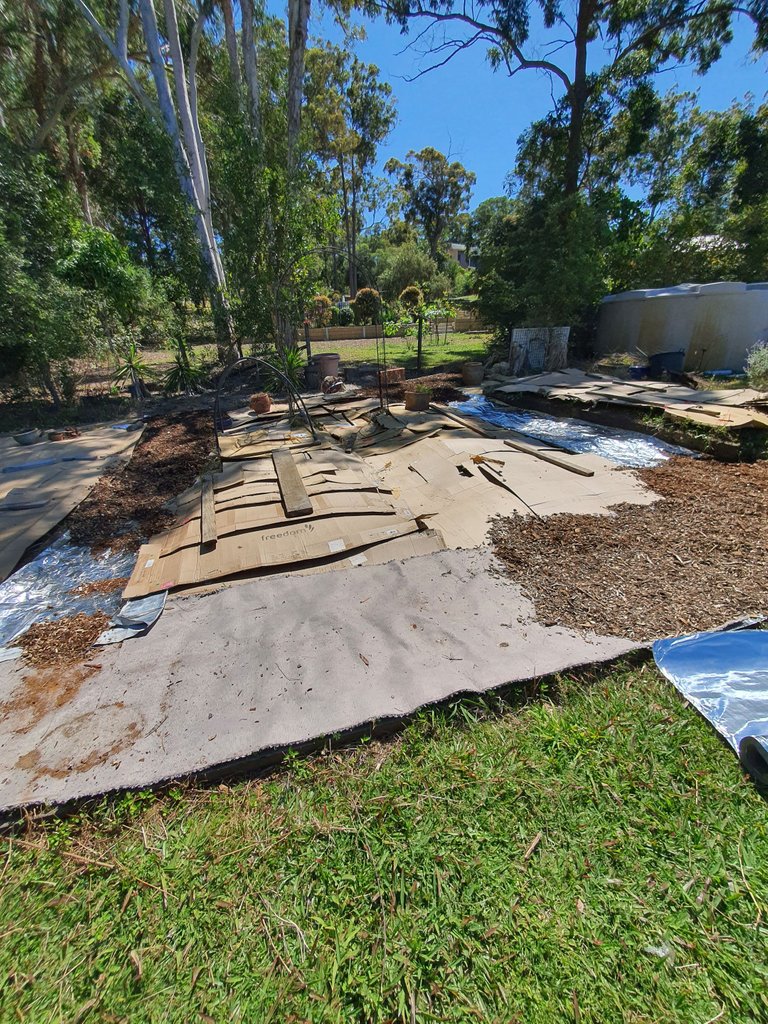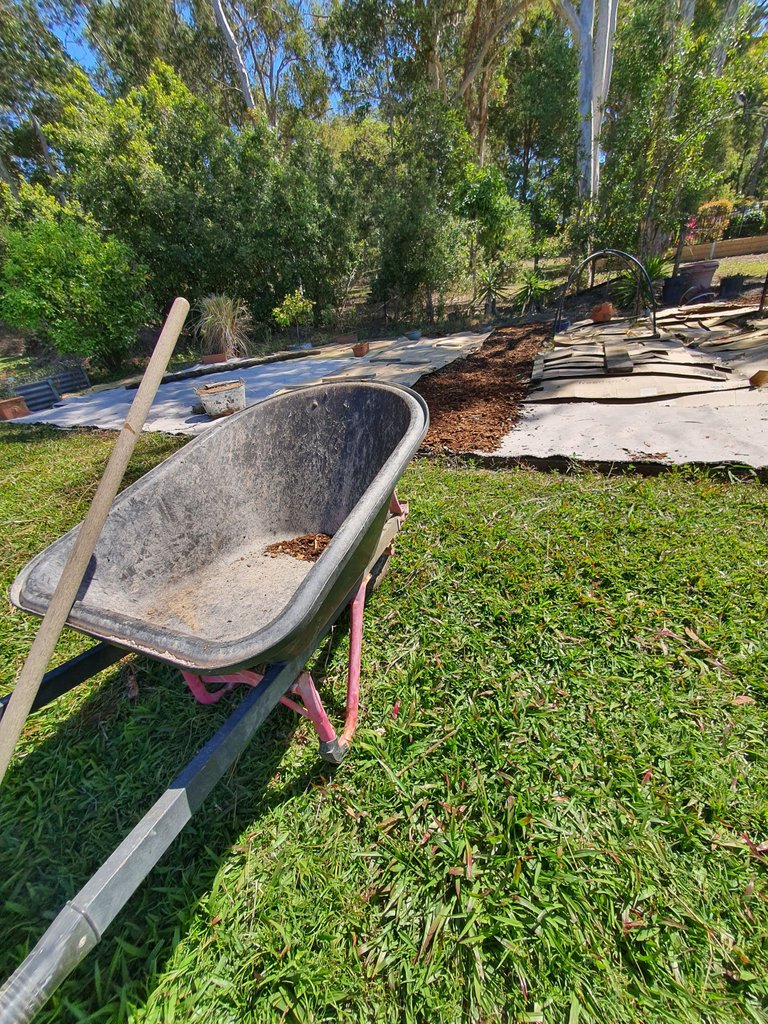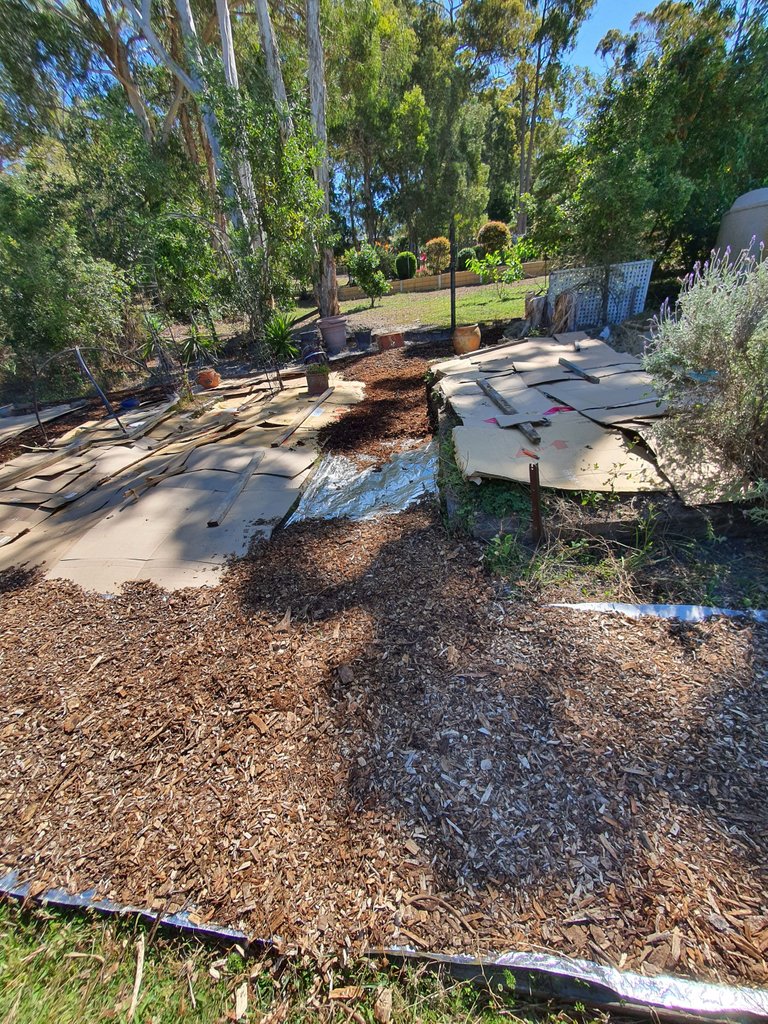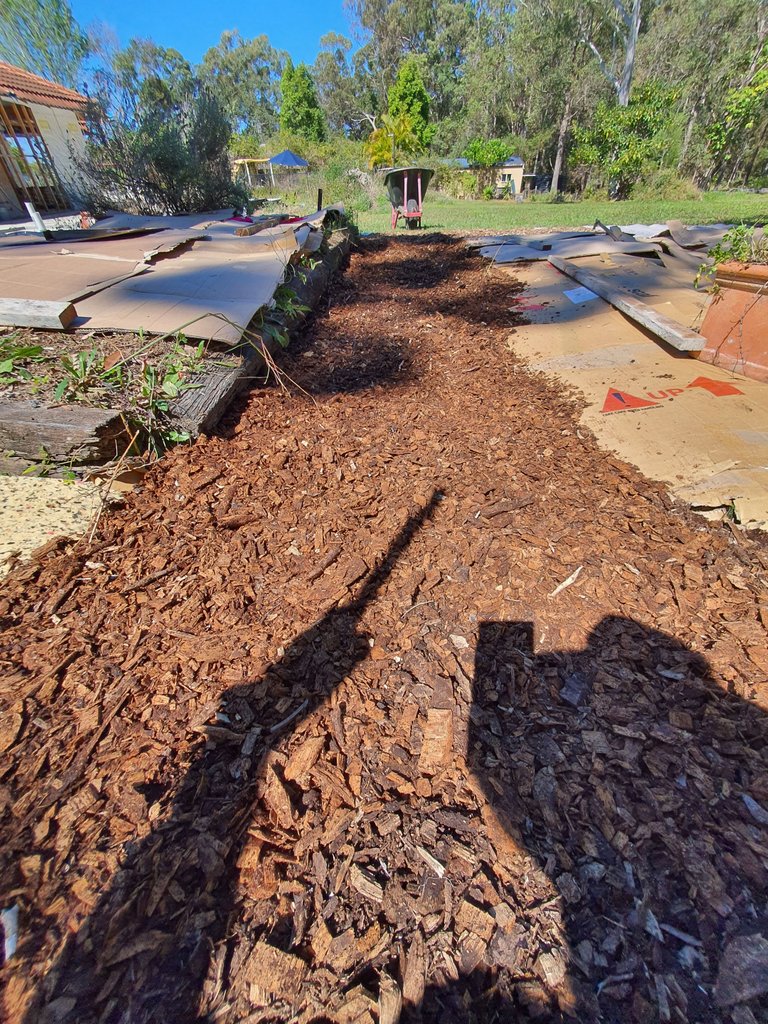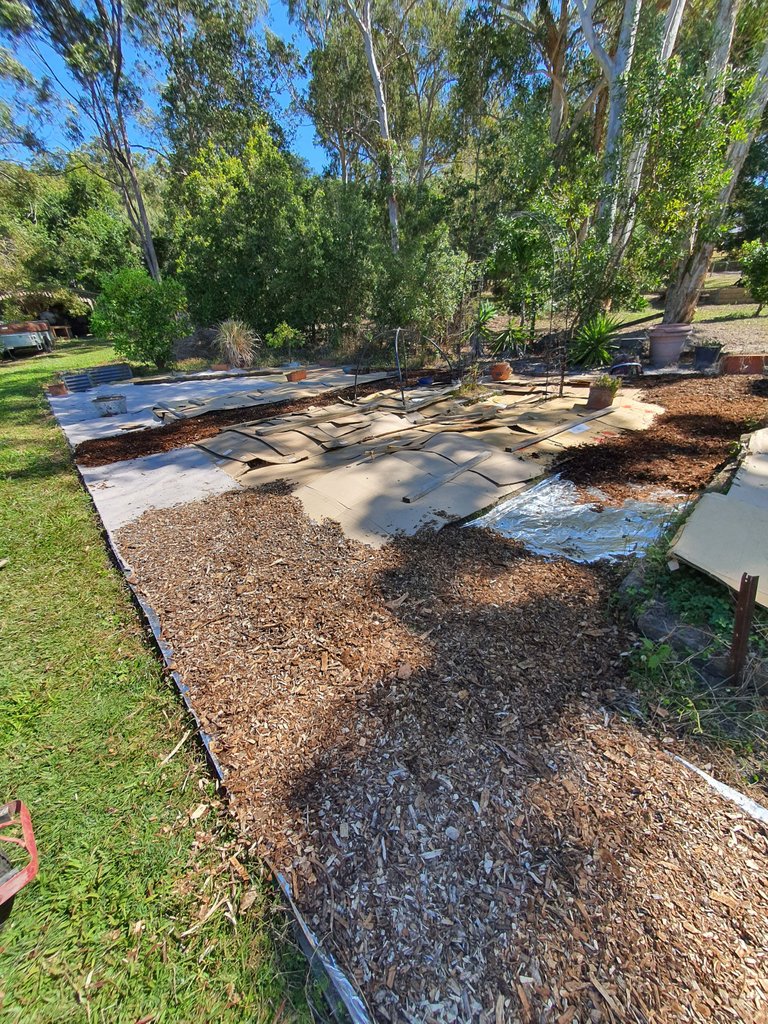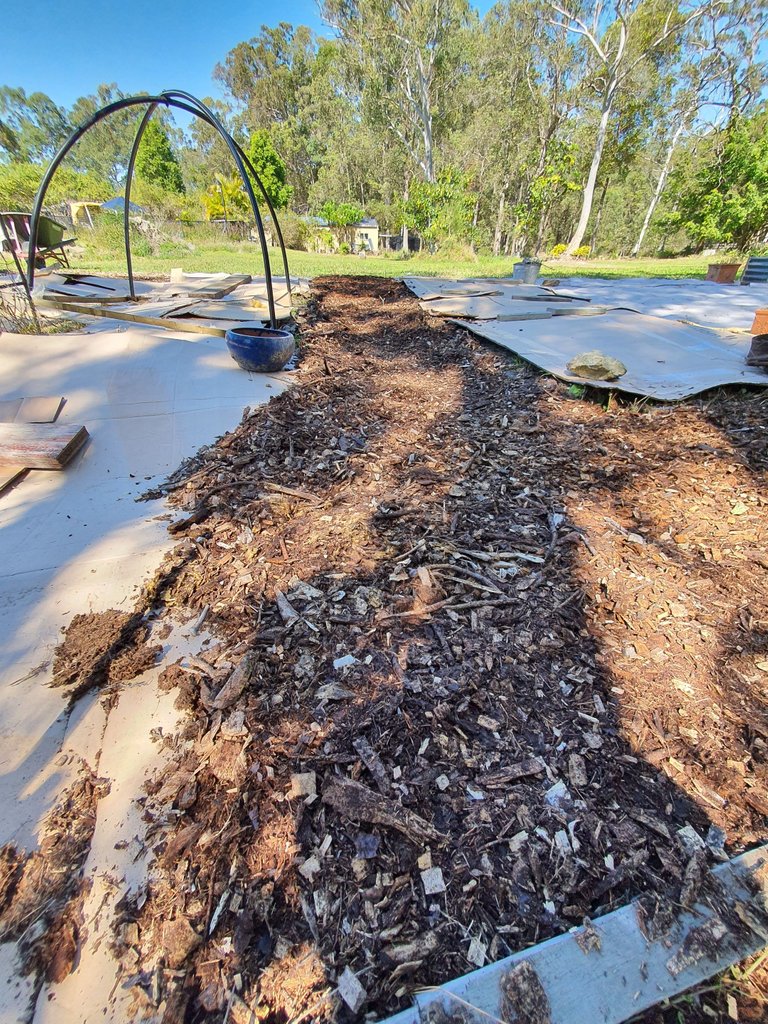 Post authored by @strenue


---
---