Vegie Patch Revival - No Dig Method Preparation
The Problem
A few days ago I share a post about our Vegie Patch Revival. In that post a uploaded photos of our vegie patch in a neglected, yet recently weeded state.
Over the years we have tried various different methods to maintain our vegie patch and grow delicious home produce at the same time. Some of the things we have tried have been more successful than others. As we live in a sub-tropical climate, when things grow they grow with gusto. Unfortunately that includes weeds.
Another feature of sub-tropical climates is periods of the year when we get torrential rainfall. Last year we had our vegie patch looking amazing, we had gravel pathways between the vegie beds and well mulched beds with sugar cane mulch.
When the torrential rainy season arrived, our gravel pathways were largely washed away, much to our disappointment. The pathways soon become the home of weeds, lots of painful weeds.
The Solution
Our vegie garden is a strictly no spray zone, so as tempting as it sometimes is tackle our weed problem with herbicide, that is not an option.
The method we are embarking on is known as 'no dig gardening'. The basic premise is that you use layers of cardboard over the soil in your vegie beds and on top of the soil you use compost. The vegies get planted directly into the compost.
The layers of cardboard are your natural defense against weeds. Over time the cardboard will breakdown and some weeds will start to find their way through. The root system of these weeds will be weak and easy to remove.
When this does start to happen, it generally means that section of the vegie bed or pathway requires a fresh layer of cardboard.
Pathways
With the pathways you can be a bit more aggressive with your weed suppression approach. As you can see from the photos below, for some of the pathways we have used some old carpet recently removed from our home renovation.
The carpet will take longer to breakdown than cardboard, so will act as a weed barrier for longer. As carpet as a pathway is not very appealing to look at, we will use wood chip mulch on top as another barrier and it is way more appealing to the eye and feel underfoot.
As you can see from some of the photos below, we have started with the wood chip mulch, but this process takes time. I will share more progress photos in future posts. 😄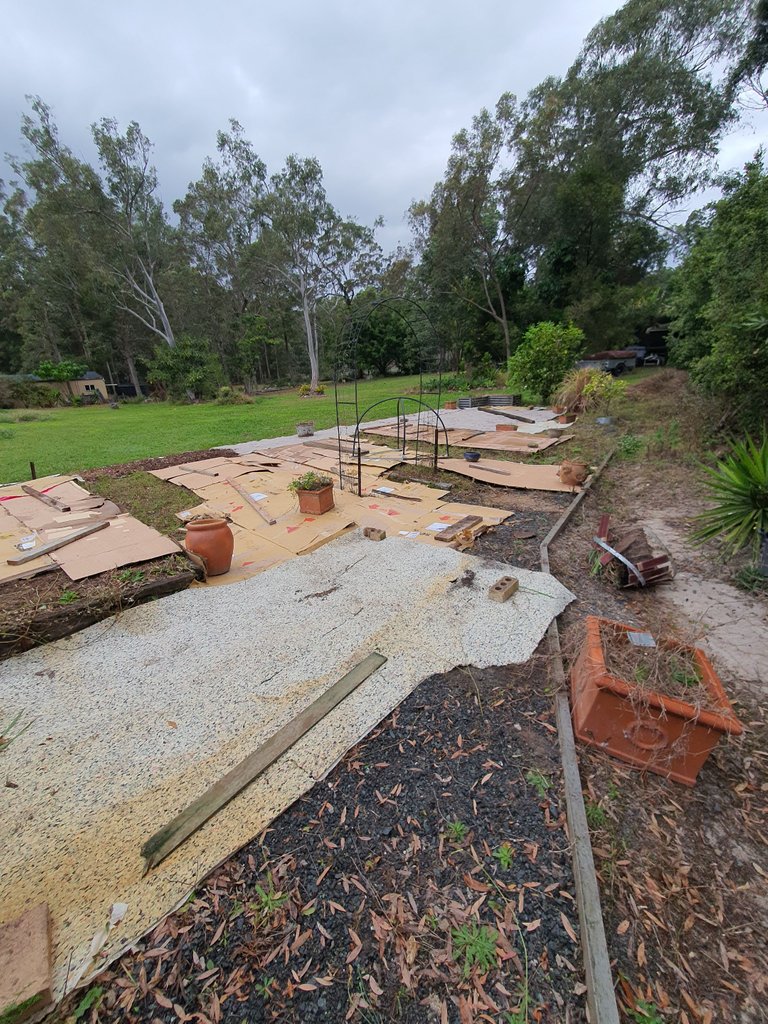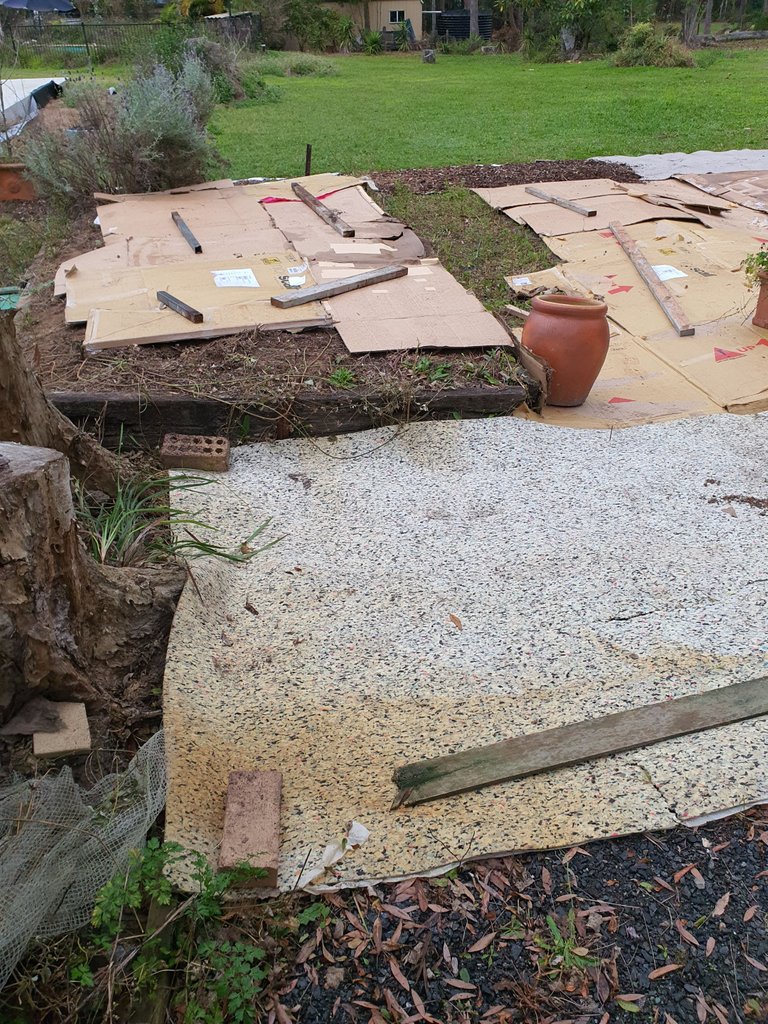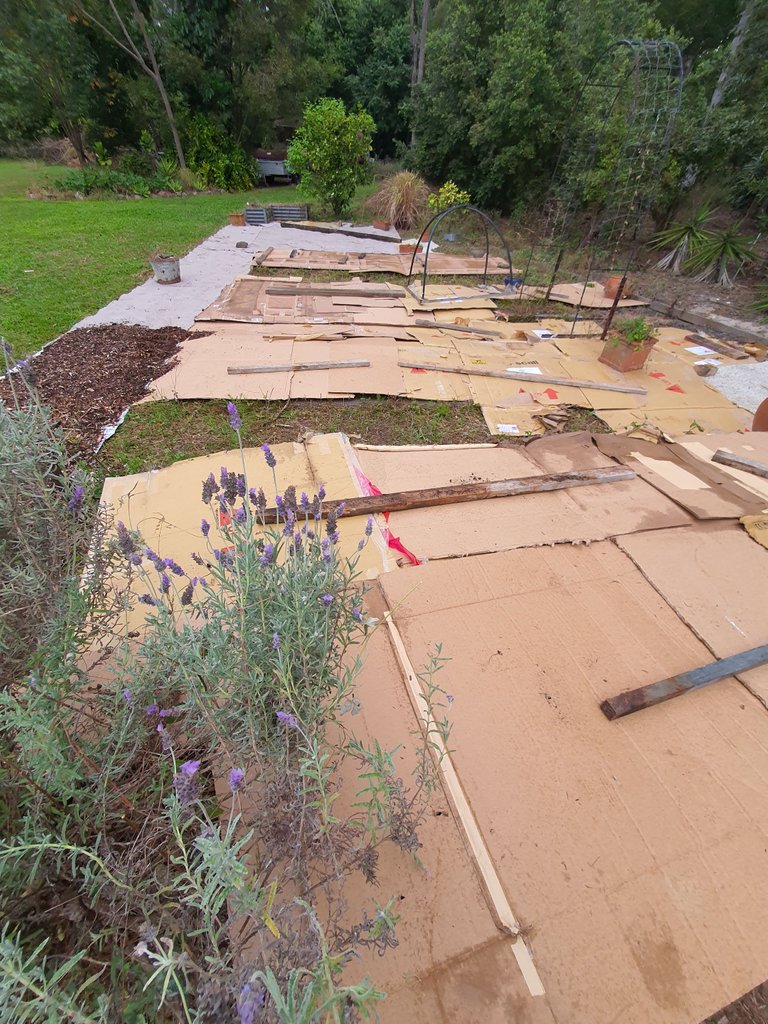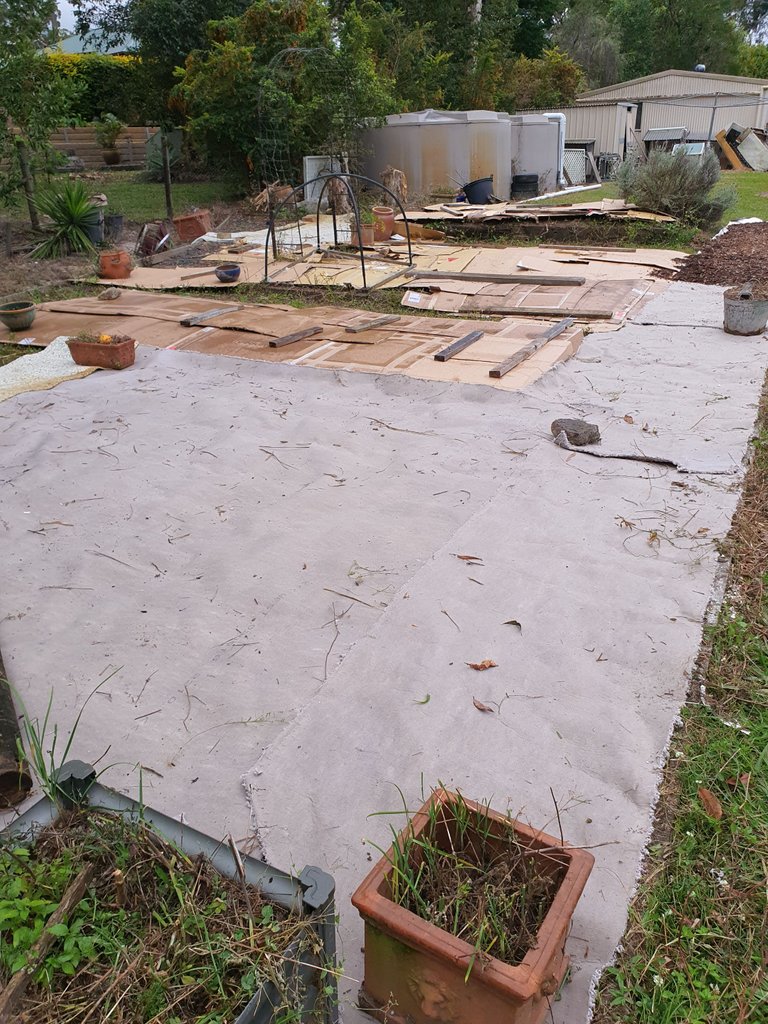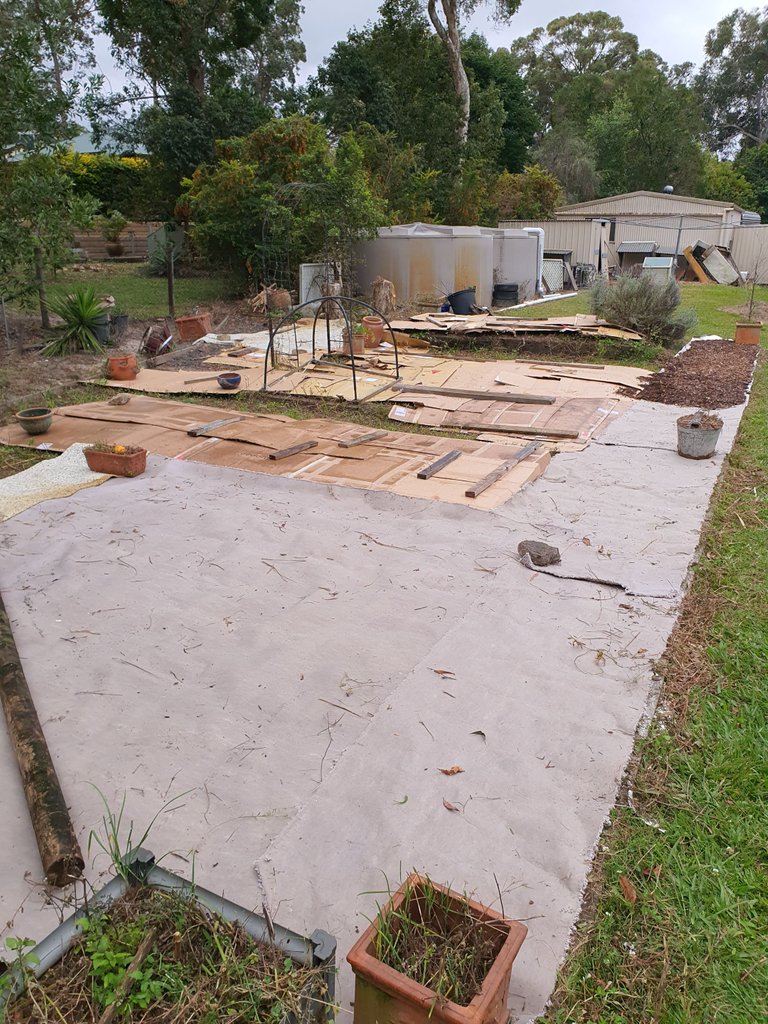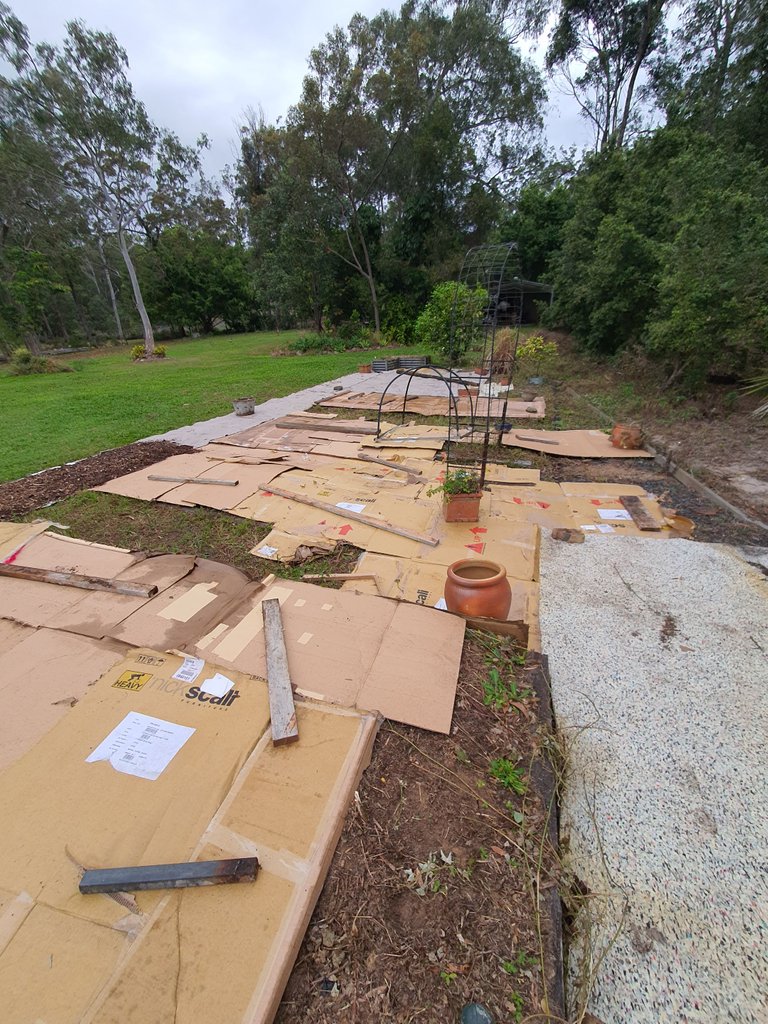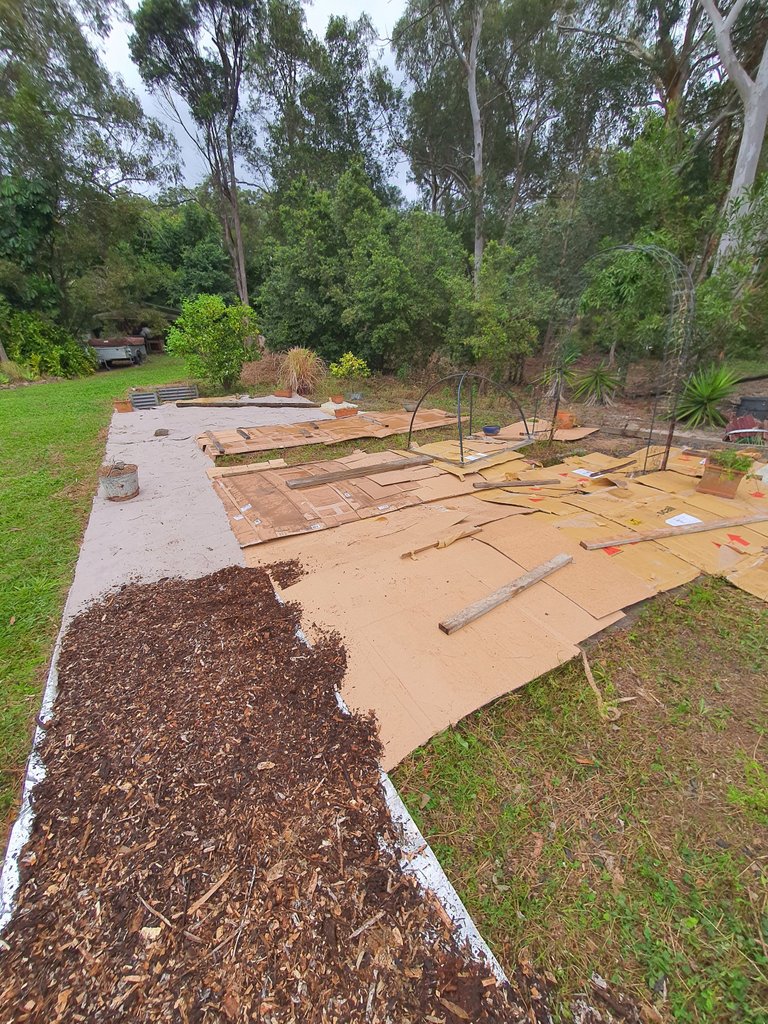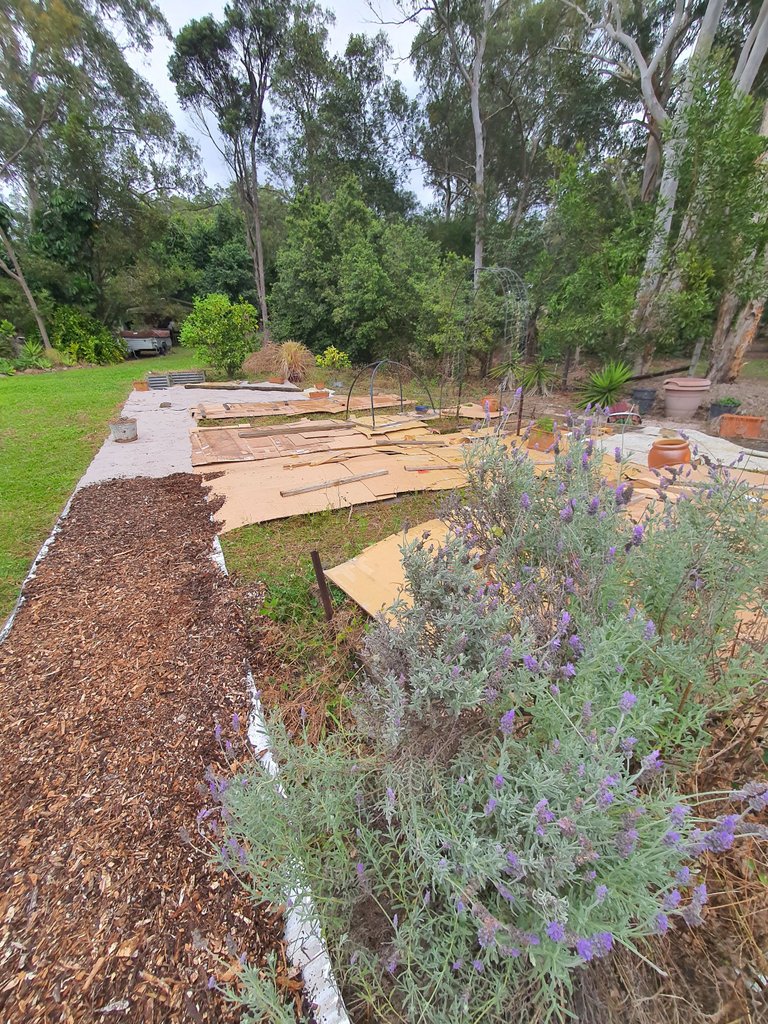 Post authored by @strenue


---
---