COIN REVEAL: Australia's Olympic Heritage Series Silver Coins - 1994 to 1996
Today's coin reveal is a six coin set released by the Royal Australian Mint. Each coin was released on individual years, with the first coin release in 1994 and the final coin release in 1996. The coin set is known as Australia's Olympic Heritage Series.
The coins could be kept individually or stored in the six coin display case.
The denomination of each coin is Ten Dollars.
The coin set was in honour of previous Australian Olympic Champions.
The six Australians were Edwin Flack, Sarah Durack, Dawn Fraser, Murray Rose, Betty Cuthbert and Shirley Strickland.
Each coin weighs 20.77 grams.
The coins are pure silver with a 99.9% fineness.
It took me a fair while to collect all of these coins and purchase them for the right price. I am now happy to confirm that I have completed the set. I actually have another one of these sets that is partially completed with four of the coins. I still have a hunt on my hands to complete the second set. Let the game begin. 😃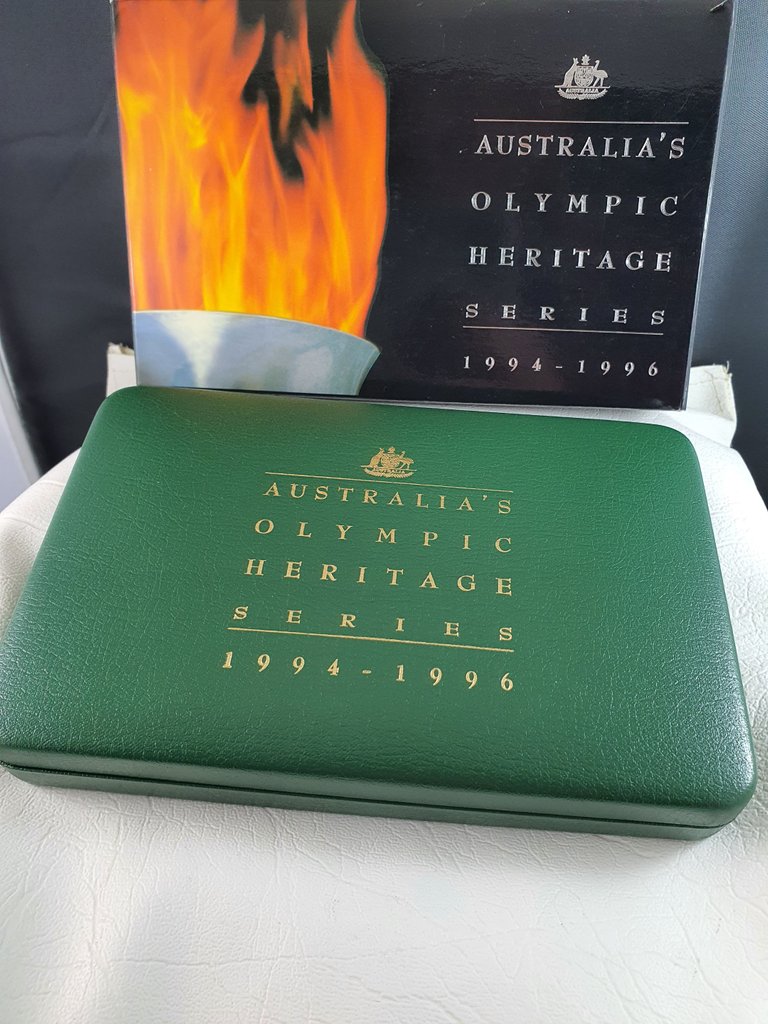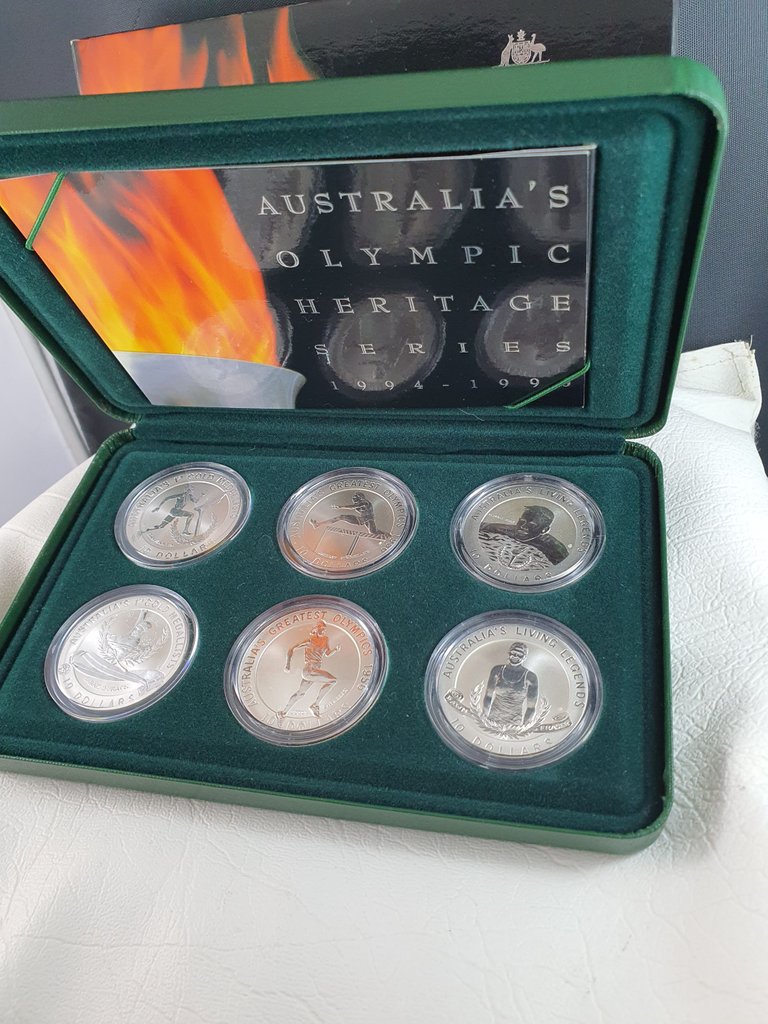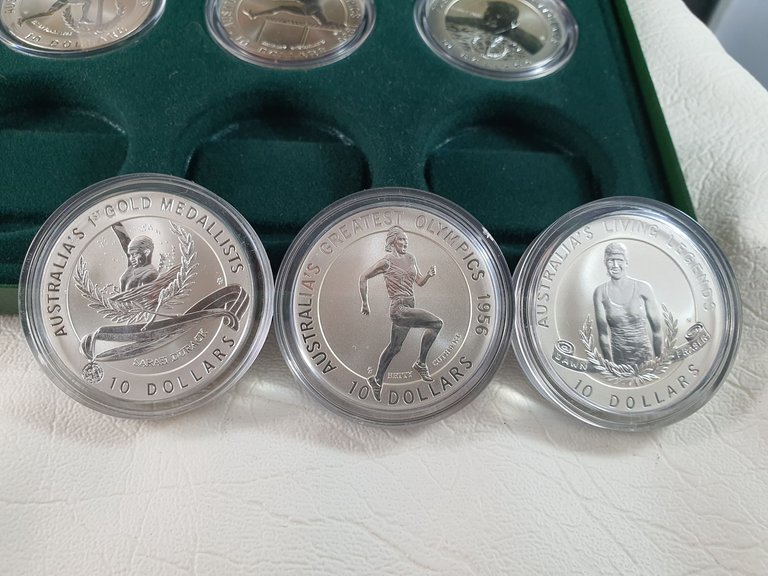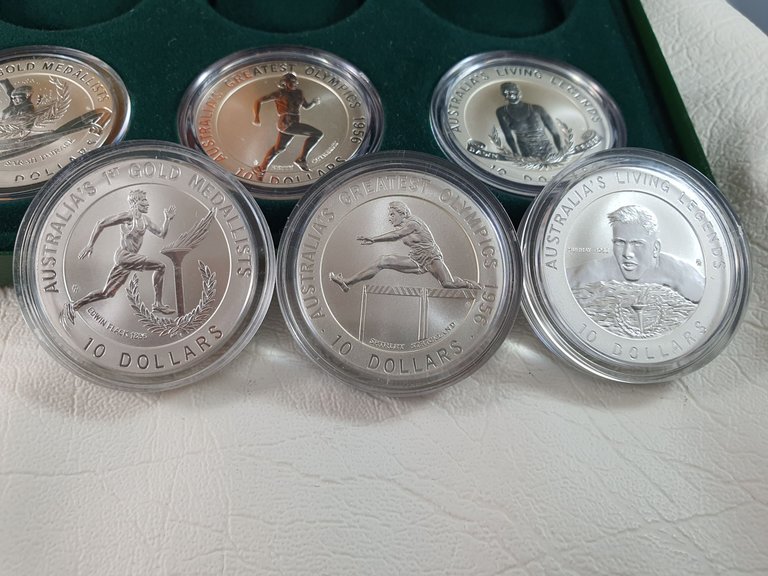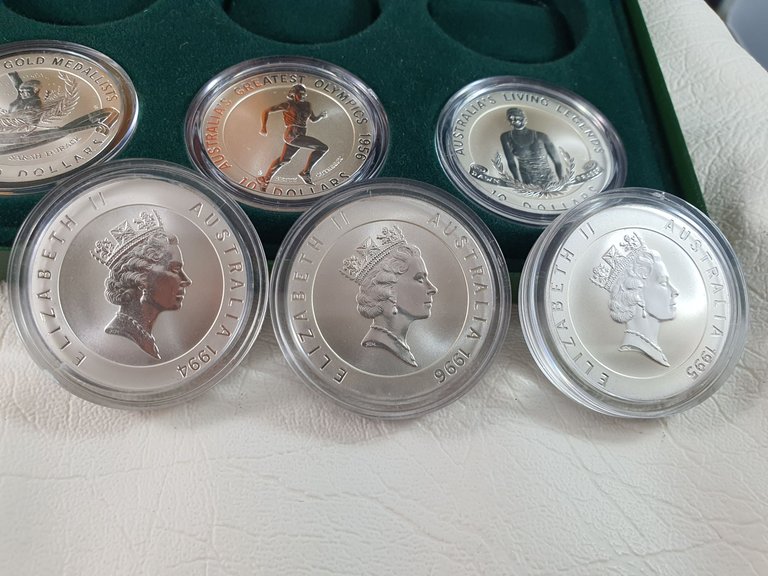 Post authored by @strenue


---
---