COIN REVEAL: 1oz .999 Silver Isle of Man Noble Coin
Today's coin reveal post features the 1oz .999 Silver Isle of Man Noble Coin.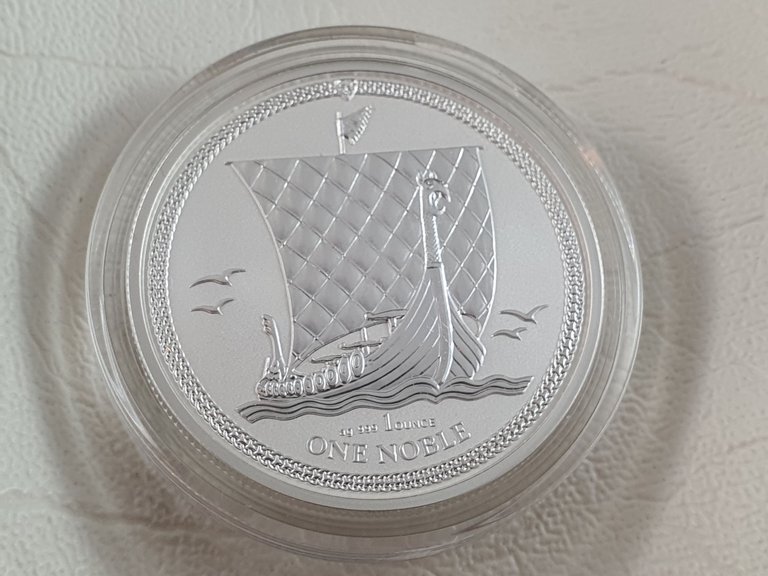 This Isle of Man Silver Noble is a high quality 1 troy oz Silver coin that has been minted to commemorate the Viking heritage of the island. The coin has a unique reverse proof finish, the background is frosted, but the Viking longboat has a proof mirror finish.
1. Coin Story
The Isle of Man is a small island that is located between Ireland and Britain in the Irish Sea. The Isle of Man is a state that is dependant on the British Crown.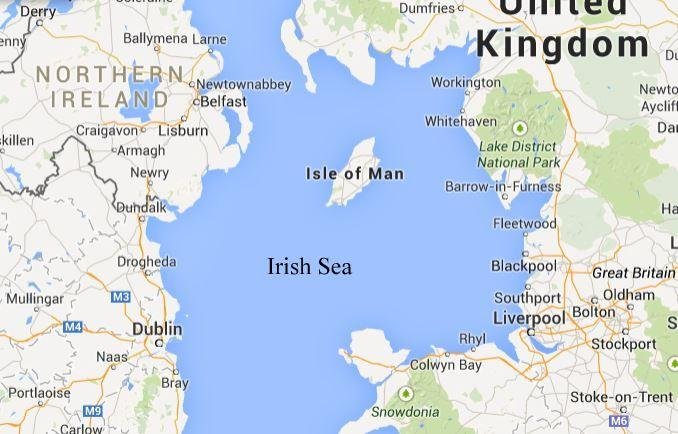 This coin was purchased as part of a large mix of 1oz Silver coins that I bought. There were only two of these 2017 Noble coins in that collection of silver. They are also my first and only Noble coins within my collection.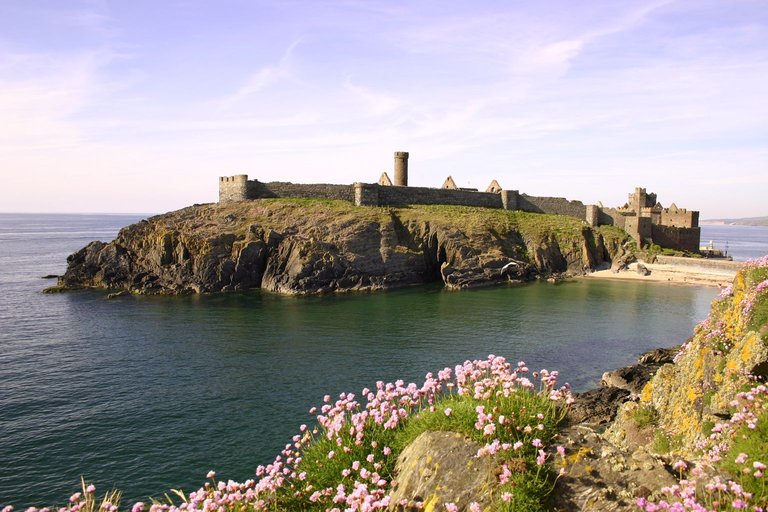 The Isle of Man looks like a beautiful place. I can imagine it would get very cold and windy with the island being situated in the Irish Sea. I do not know if I will ever get to visit the Isle of Man during my lifetime, but I thank the people of the island for producing such a beautifully designed coin.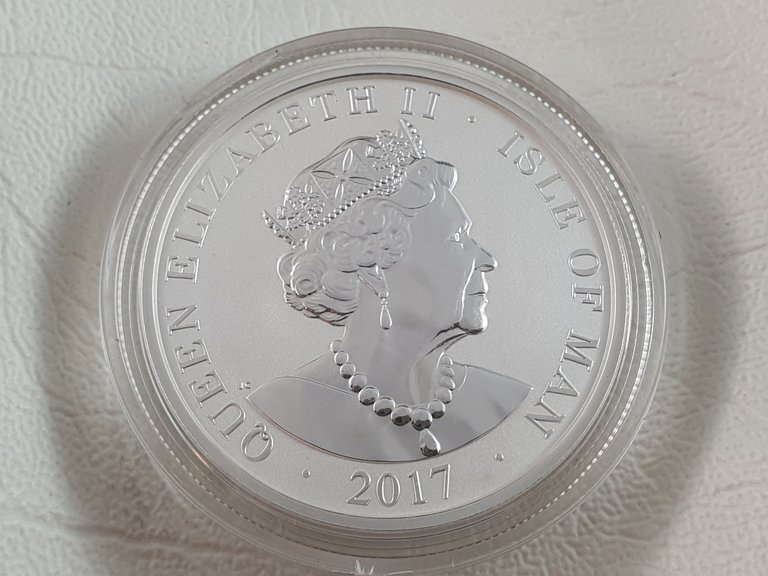 2. Coin Packaging
The coin is housed in a sealed protective plastic capsule.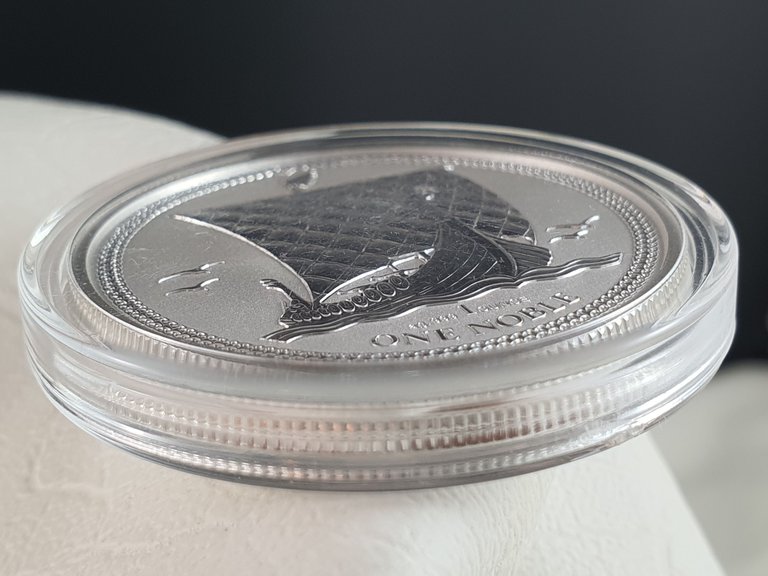 3. Coin Details
a. Mintage
The mintage of this coin was 5,000 coins. Each of the coins were issued as legal tender under the authority of the Isle of Man. The denomination of the coin is 1 Noble.
b. Purity
The purity of this coin is .999 fine silver.
c. Details
| State: | ISLE OF MAN |
| --- | --- |
| Silver Content: | 1 Troy Ounce |
| Purity: | .999 Fine Silver |
| Denomination: | 1 Noble |
| Year of Issue: | 2017 |
| Edge: | Milled |
| Mintage: | 5,000 |
4. Coin Design
a. Reverse Design
The reverse of the coin depicts the traditional Noble design of a Viking Ship sailing on the ocean. There are four birds flying in the design, two either side of the masts of the ship.
The design includes the inscriptions for coin purity 'ag .999', the coin weight '1 OUNCE', and the denomination 'ONE NOBLE'.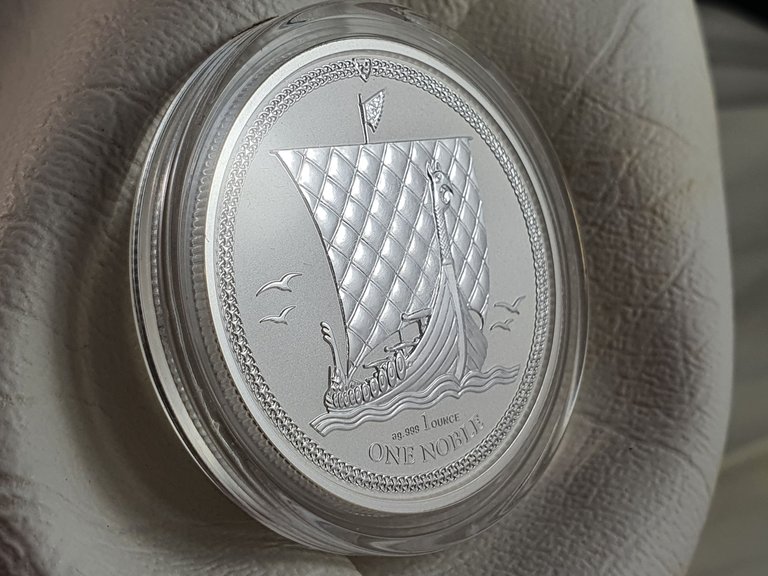 a. Obverse Design
The obverse of the coin portrays the effigy of Queen Elizabeth II. The design includes the inscriptions 'QUEEN ELIZABETH II', 'ISLE OF MAN' and the year of issue '2017'.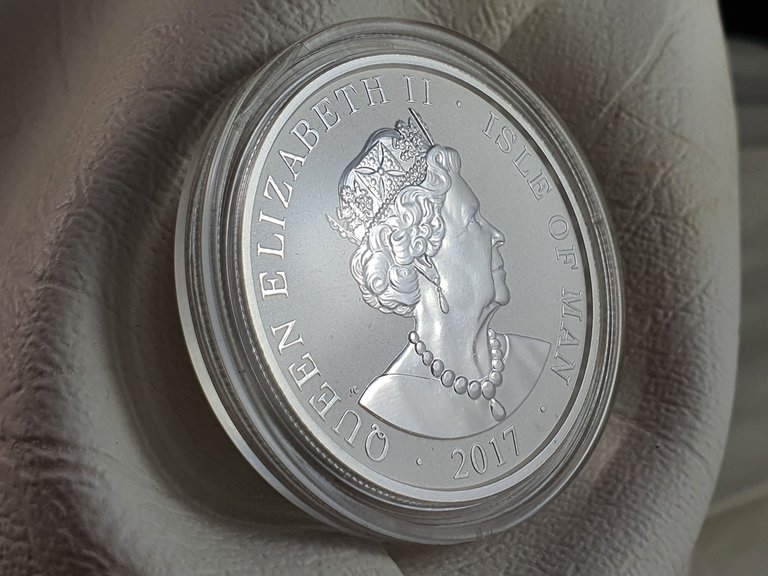 Post authored by @strenue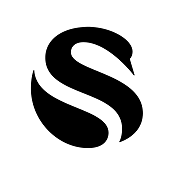 ---
---