New lifeblood. LEO fever. Hive savings. My Actifit Report Card: April 3 2023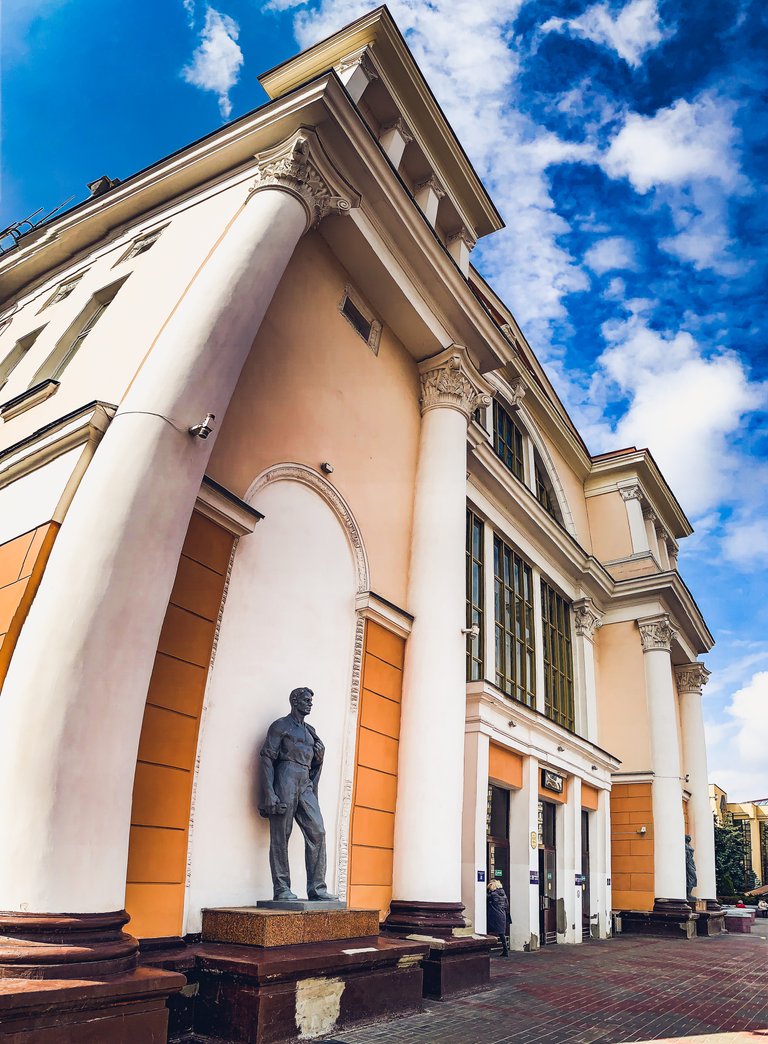 Almost every day I notice interesting thoughts or decisions about swimming within this great sea of Hive. And those thoughts and solutions don't always come from the old-timers. Many fresh thoughts come precisely from new users. Those who haven't yet been told it won't work. Those who haven't read thousands of pages of instructions and such, like I have. Over time, our eyes become soapy and unable to see what new users see. But still, they need a little help. There are too many temptations or forbidden tricks that are not so obvious at first glance.
It's very important for us to build this network out of the blocks, growing new ideas and getting new lifeblood. Or a fresh breath of air, if you will.
Agree that we do the same thing here every day. Very rarely does anyone dare to step out of their comfort circle just to shake that glass. I am no exception. But if it happens, we see several hundred comments immediately under one's post. It's sensational.)
Imagine if there were 100 people like that a day. On a theory of probability, one or two of those posts would hit twitter or even google and end up blowing all that skepticism about Hive. People wouldn't come here for the money, but because it's interesting and fun and there's always something going on. It beckons people. Seeing the crowd standing around for a free thank you, people get in a line that's miles long. They don't know why they do it themselves, but they do it...
We're weird, that's for sure.
So, this is as always a reminder to myself, but maybe someone will find a diamond crumb in this that will help move things along).
I see uncut diamonds here very often. A lot of people need some processing, but not a lumberjack with an axe and a saw.
And neither:
Write 300 posts of 1500 words with 1000 pics and then come back to ask.
😜😂
There really isn't much more of a framework left here when you think of Leo Threads. Creating a few short, interesting thoughts each day can bring as much value as years of posting before that. I'm sure.
But we're already in that old frame, and we often pass that experience on to new users. In the meantime, there are a lot of talented individuals among them. Really creative. If I were told, I would need to jump out of my talented creative pants, and more than once. I would have jumped somewhere else.
But luckily I'm not talented, and I'm lazy. And pants are the last thing keeping me clothed). 😂😂😂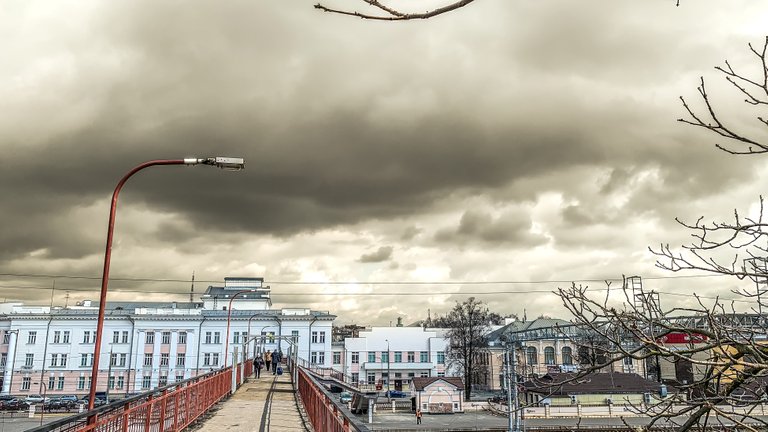 Hive savings report
I will continue to play the game in the numbers of my achievements on Hive. Below is a table of my daily accumulation of Hive, HP, and layer 2 tokens: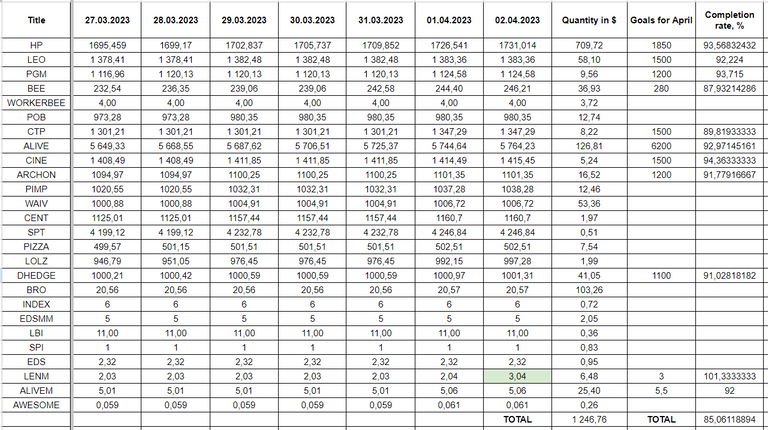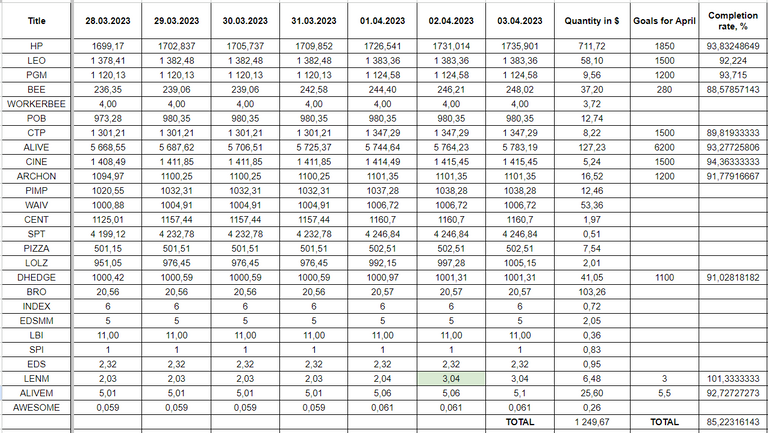 I see crowds that publish and accumulate only LEO. Yes, I love LEO too. Even more than it loves me, to be honest...
But what happens if any other token fires first? What if we're all wrong?
We will, of course, be watching this carnival from the window of our house. It will be very noisy and beautiful. We can even wear brightly colored clothes and celebrate. But our presents are only under the LEO tree. Shall we wait for the new year?
That's sarcasm, of course. There is very little likelihood that anyone will surpass LEO. That's the theory.
In practice, we see a lot of amazing things, especially in the bull run. And besides, there are a lot of good tokens in the second layer of Hive now. Sometimes you just have to read a few white papers and talk to a few people inside the project.
Fever can also be very painful if you fall in love without a memory or live without a head...
For now ⬇️
Savings today is $1249.

Hive On! Hive Five! Stay ALIVE!

I am also a member of the following communities!⬇️
All banners are clickable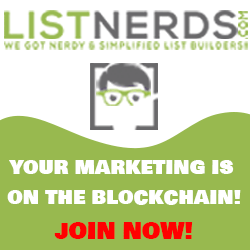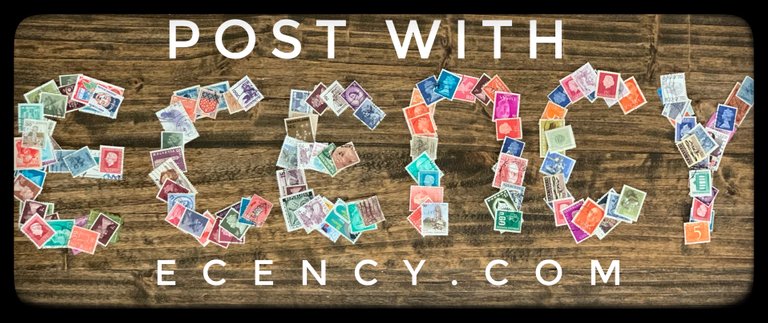 This report was published via Actifit app (Android | iOS). Check out the original version here on actifit.io


03/04/2023

15090

Daily Activity,House Chores,Shopping,Photowalking,Walking
---
---