Top layer. Hive savings. My Actifit Report Card: January 9 2023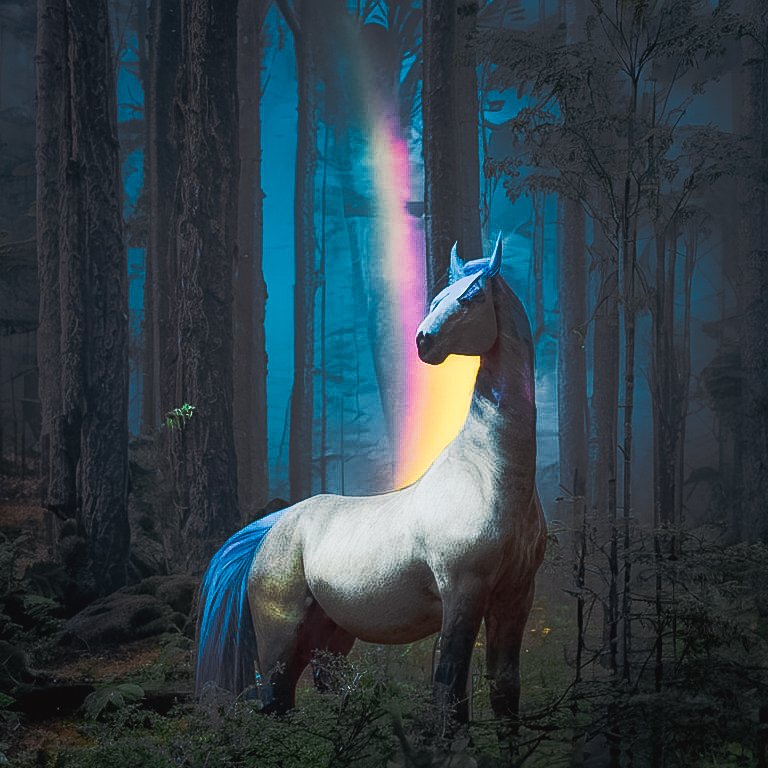 Playing with Ai

Hey there!
I've continued my AI games, as it's really addictive. Yes, like any game. The feeling that it's up to you what the end product or outcome will be. Caught myself thinking that this feeling is false. The end result is still in the hands of the AI, but it behaves very properly. Shows what you want to see. Offers different options, entices you with different colors.
Come on, try again! You can do better!)
And I'm trying...
In fact, my opinion hasn't changed yet. It's a very interesting tool that can complement some work or a blog. But nothing can be better than your own photos or drawings. Anything that has come out from under our hands and passed through our eyes already has special value. It becomes imbued with our energy. It's a child you've known since birth, and at any stage of its life, it's a picture. Of 1,000, 100,000 images that are superimposed on top of each other. The top layer means nothing. You don't even see it...
I'm still recovering from my illness and at the same time accumulating information and knowledge from everywhere. I've plugged in so many new sources of information these days that I've realized some things. We don't need many sources. But we owe it to ourselves to refresh them from time to time and try new things. All the time. It really broadens the mind. Allows us to not linger in a comfortable place, and as a consequence, to grow.
RU: Я продолжил свои игры с AI, так как это действительно затягивает. Да, как любая игра. Чувство, когда от тебя зависит что будет конечным продуктом или результатом. Словил себя на мысли, что это чувство ложное. Конечный результат всё равно в руках у AI, но он очень правильно ведёт себя. Показывает то, что ты хочешь видеть. Предлагает разные варианты, завлекает разными цветами.
Давай, попробуй ещё раз! Ты можешь лучше!)
И я пробую...
На самом деле моё мнение пока не изменилось. Это очень интересный инструмент, который может дополнить некоторые работы или блог. Но лучше собственных фото или рисунков не может быть ничего. Всё, что вышло из-под наших рук и прошло через наши глаза, уже имеет особую ценность. Это становится пропитано нашей энергией. Это ребёнок, которого ты знаешь с рождения и в любом этапе его жизни это картина. Из 1000, 1000000 изображений, которые наложены друг на друга. Верхний слой ничего не значит. Ты даже его не видишь...
Я всё ещё восстанавливаюсь после болезни и одновременно накапливаю информацию и знания ото всюду. За эти дни я подключил столько новых источников информации, что кое-что понял. Нам не нужно много источников. Но мы обязаны их освежать время от времени и пробовать новое. Постоянно. Это действительно расширяет кругозор. Позволяет не задерживаться на удобном месте, а как следствие, расти.

Hive savings report
I will continue to play the game in the numbers of my achievements on Hive. Below is a table of my daily accumulation of Hive, HP, and layer 2 tokens:
RU: Продолжу игру в числа моих достижений на Hive. Ниже таблица моих ежедневных накоплений Hive, HP и токенов второго уровня: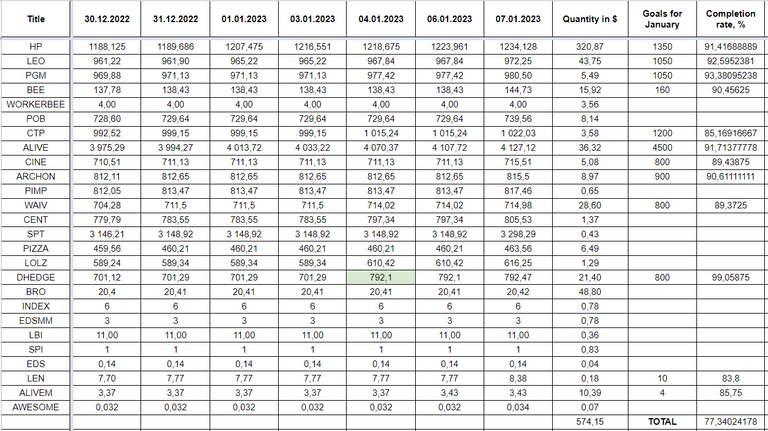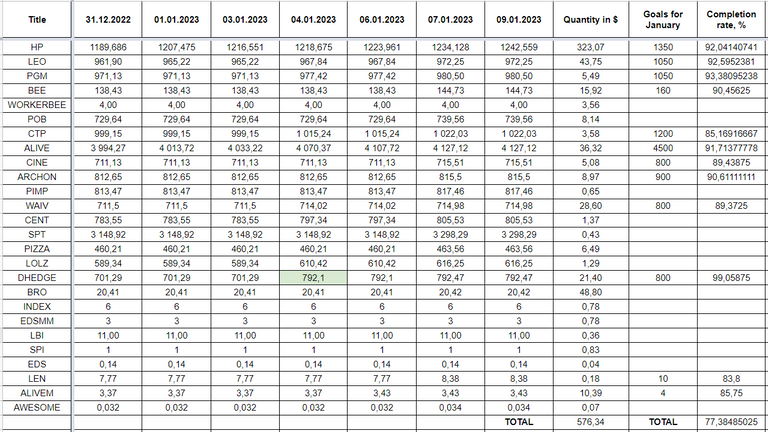 Many people are already getting ready to go to the moon. Or a bull run. The mood of course is cool now, but I think before that there will be a few or at least one failure. What kind of failure will it be...?
For now ⬇️
Savings today is $576.
RU: Многие уже готовятся к полёту на луну. Ну или к бычьему забегу. Настроения конечно крутые сейчас, но думаю нас перед этим ещё ждёт несколько или хотя бы один провал. Каким же интересно он будет?...
А пока ⬇️
Сбережения на сегодня 576$.

Hive On! Hive Five! Let's go!

I am also a member of the following communities!⬇️
All banners are clickable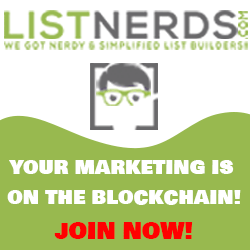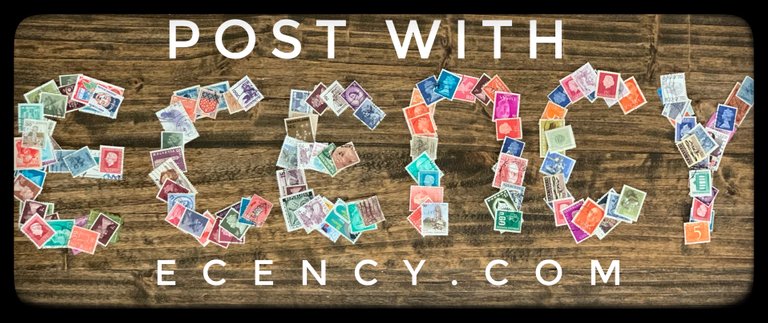 This report was published via Actifit app (Android | iOS). Check out the original version here on actifit.io




09/01/2023

14161

Daily Activity,House Chores,Shopping,Walking
---
---