A break in thought. Partial diversification. Hive savings. My Actifit Report Card: September 26 2022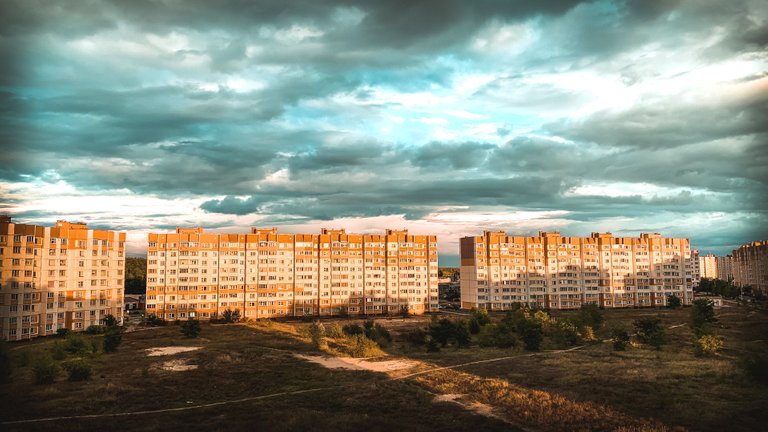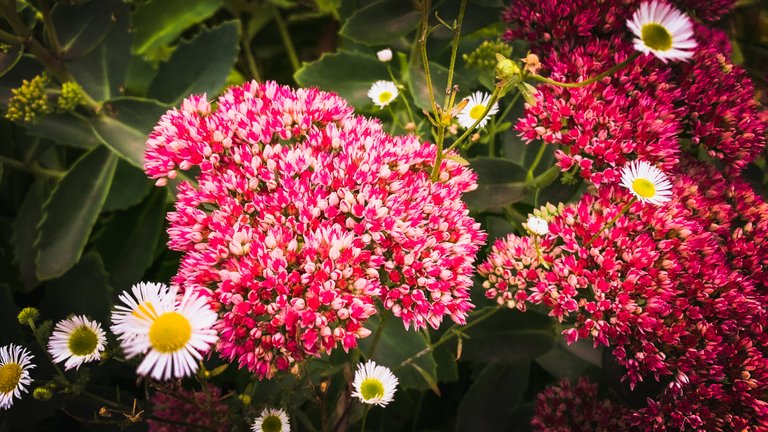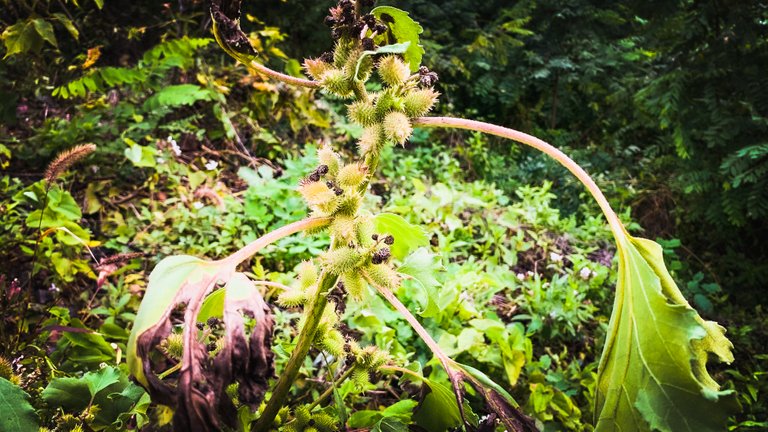 Feelings of colors2

Hey there!
A break in thought.
No, they haven't gone anywhere. I just need to meditate for at least a day. When I can shut my mind off and be in nature, the flowers, the sun, and not think. Plus, in order not to dull my vision, I need to switch at least once in a while. Even if you want to think and solve problems one by one. To stop and sometimes step back to assess the situation once again.
I watched some psychologist videos today, and many of them advise turning off all sources of information altogether. If at all possible, go off into the woods. 😅 The point is that the information you need will find you anyway. A friend might call, you might see it by chance somewhere, or it will be shouted about from every corner. And yet it's true. I've heard stories of people who lived alone in nature for years. And nothing happened to them. While others were worried, burned out, treated for depression, the hermit lived perfectly well, unaware of all the dangers of this world. If we think about it, what can we change if trouble comes to our house all of a sudden? But we will worry every day, stuffed with a ton of information from various sources.
In general, I'm for the golden mean. We shouldn't ignore everything. But letting everything go through your risks fatigue at the very least. I think I will go on meditating to start a new day tomorrow!
RU: Перерыв в мыслях.
Нет, они никуда не делись. Просто мне необходима медитация хоть на день. Когда можно отключить мозги и побыть в природе, цветах, солнце и не думать. Плюс чтобы не притупить зрение, нужно переключаться хоть изредка. Даже если хочется думать и решать задачи одну за одной. Остановиться и порой отойти назад, чтобы оценить ситуацию ещё раз.
Смотрел сегодня несколько видео психологов, многие советуют вообще отключить все источники информации. Если это возможно, то уехать в лес. 😅 Смысл в том, что нужная информация вас всё равно найдёт. Может позвонить друг, вы увидите случайно где-то или об этом будут кричать из каждого угла. А ведь это правда. Я слышал истории людей, которые жили в одиночку на природе годами. И с ними ничего не произошло. В то время когда остальные переживали, выгорали, лечились от депрессии, отшельник отлично жил не зная всех угроз этого мира. Если подумать, то что мы сможем изменить если беда придёт в наш дом внезапно? А вот переживать мы будем каждый день, напичканные тонной информации из разных источников.
В общем, я за золотую середину. Не стоит игнорировать всё подряд. Но и пропускать через себя всё подряд грозит усталостью как минимум. Пожалуй пойду дальше медитировать, чтобы завтра начать новый день!

Hive savings report
I will continue to play the game in the numbers of my achievements on Hive. Below is a table of my daily accumulation of Hive, HP, and layer 2 tokens:
RU: Продолжу игру в числа моих достижений на Hive. Ниже таблица моих ежедневных накоплений Hive, HP и токенов второго уровня: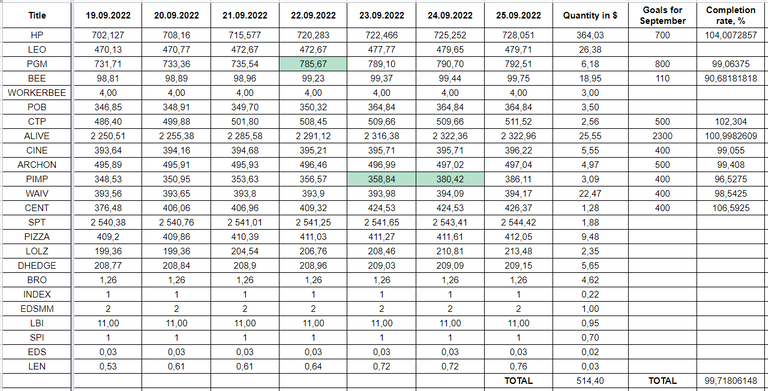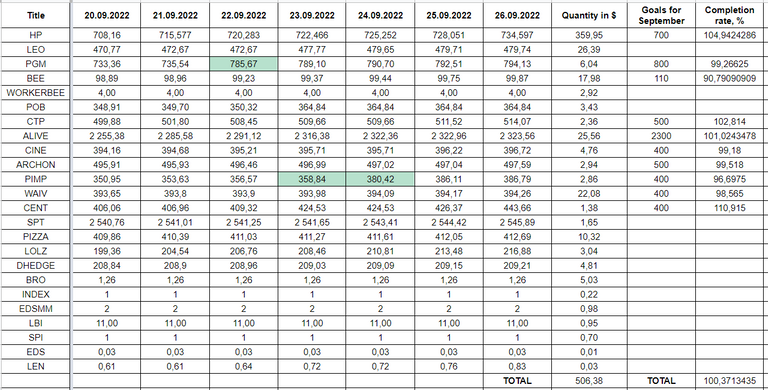 This is going to be pure reflection. I see one pattern in my savings. I earn income from the assets that I have accumulated the most. Right now, I'm debating between diversification and focusing on one asset. But I'll probably do have for half, as I always do. I will take a couple of tokens and build up their volume until I feel I have enough. The rest of the tokens I will also build up according to the plan of the month. In the meantime ⬇️
Savings today is $506.
RU: Сейчас будут чистые размышления. В своих накоплениях я вижу одну закономерность. Мне приносят доход те активы, которые я накопил в наибольшем количестве. Сейчас у меня стоит вопрос между диверсификацией и упором на один актив. Но пожалуй я сделаю половина на половину, как всегда. Я возьму пару токенов и буду наращивать их объём до тех пор, пока не почувствую, что хватит. Остальные токены я также буду наращивать по плану месяца. А пока ⬇️
Сбережения на сегодня 506$.
That's all for now, the next reports will be more and more voluminous and interesting thoughts and plans, I'm already doing it).
RU: На этом пока всё, следующие отчёты будут всё объёмнее и интереснее по мыслям и планам, я уже это делаю.)

Photo: Belarus, Gomel, September 2022

I am also a member of the following communities!⬇️
All banners are clickable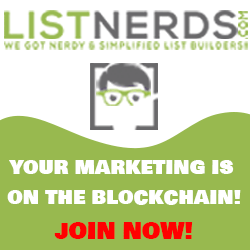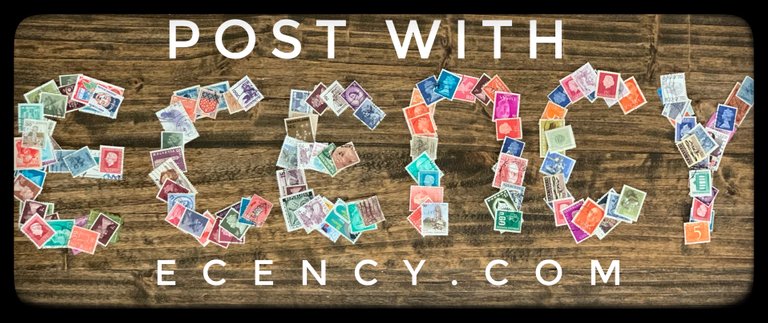 This report was published via Actifit app (Android | iOS). Check out the original version here on actifit.io




26/09/2022

12662

Daily Activity,House Chores,Photowalking,Walking,Shopping
---
---