Who's visiting who? Small steps to big goals. Hive savings. My Actifit Report Card: September 1 2022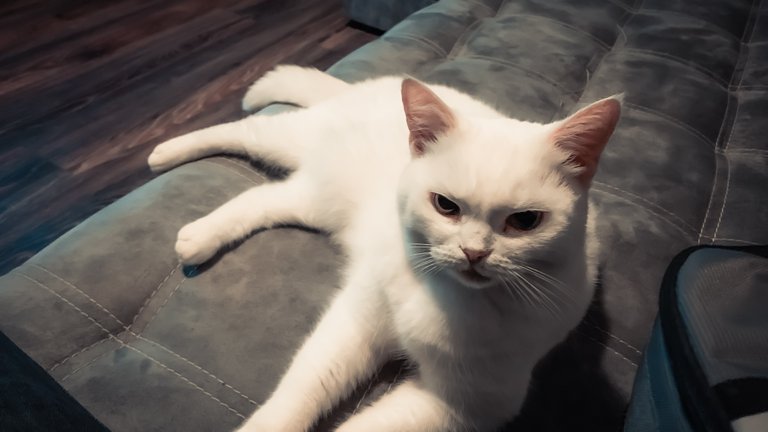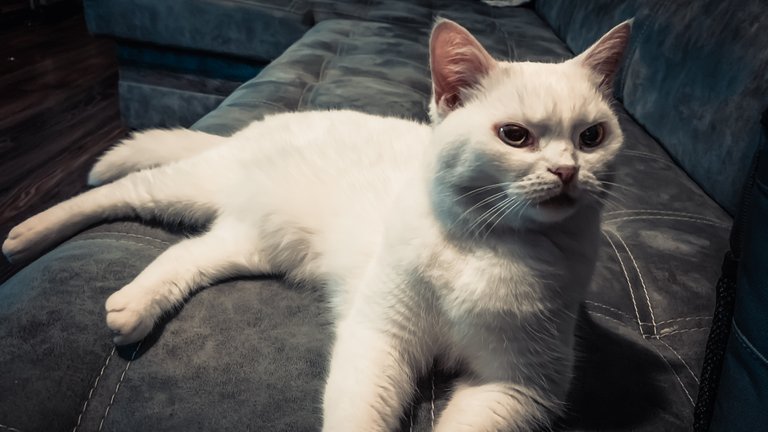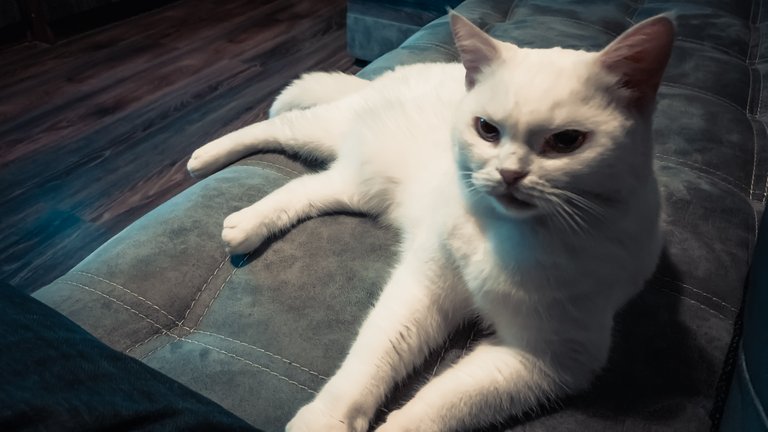 Anti-stress for all occasions

Hey there!
Who's visiting who?
Yesterday I was visiting a friend. The picture is of a cat that has been living with him for quite some time. Meet her, her name is Sima. She doesn't really like strangers, but I go to a friend's house often, so she came to greet me. And for me to pet her. I don't mind, she's very soft to the touch! 😅 It may seem like she's not happy, but she's not. Well, you know these cats... 😅 I'm a guest.
Did you know there's a hypothesis that cats have a firm belief that you're always their guest? Even if you are the owner of that house. 🤣 So when you leave for work, it's considered that you've finally gone to your home. Conversely, when you come home from work, the cats think you've come to visit them and should have brought food. Like a good neighbor who never comes empty-handed! It's a hypothesis, yes, but look at this look. So who is a guest of whom?
RU: Кто у кого в гостях?
Вчера я был в гостях у друга. На фото кошка, которая живёт у него уже довольно давно. Знакомьтесь, её зовут Сима. Она не особо любит незнакомцев, но я бываю у друга часто, поэтому она пришла меня поприветствовать. И чтобы я её погладил. Я не против, она очень мягкая на ощупь! 😅 Может показаться, что она недовольна, но это не так. Ну вы же знаете этих кошек... 😅 Я же в гостях.
А знаете, что есть гипотеза, что у котов есть твёрдая уверенность, что ты всегда у них в гостях? Даже если ты хозяин этого дома. 🤣 То есть когда ты уходишь на работу, это считается что ты наконец-то ушёл к себе домой. И наоборот, когда ты возвращаешься с работы, коты считают, что ты пришёл к ним в гости и должен был принести поесть. Как хороший сосед, который никогда не приходит с пустыми руками! Это гипотеза, да, но посмотрите на этот взгляд. Так кто у кого в гостях?
Hive savings report
I will continue to play the game in the numbers of my achievements on Hive. Below is a table of my daily accumulation of Hive, HP, and layer 2 tokens:
RU: Продолжу игру в числа моих достижений на Hive. Ниже таблица моих ежедневных накоплений Hive, HP и токенов второго уровня: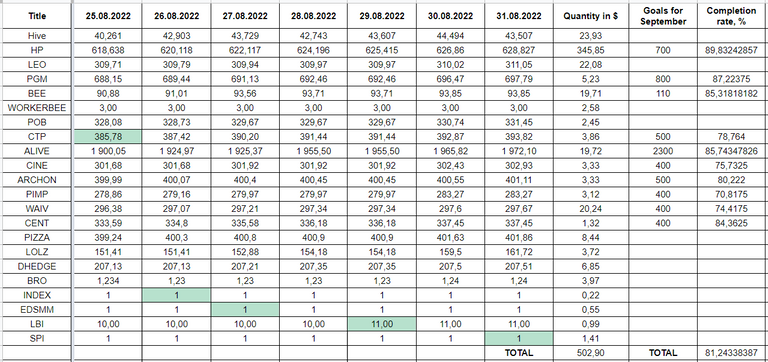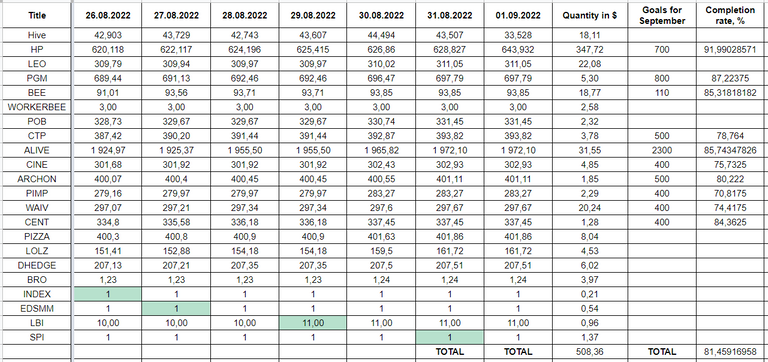 After HPUD, I need a break today. The first of the month is always a day of a thousand posts that need to be read. And a thousand replies that need to be made. It's not like I want to offend anyone! 🙌💚💜💛🙌. We'll continue with the same vigor tomorrow!
Savings today is $508.
RU: После HPUD мне сегодня необходима передышка. Первое число, это всегда день тысячи сообщений, которые необходимо прочитать. И тысячи ответов, которые необходимо сделать. Я же не хочу никого обидеть! 🙌💚💜💛🙌. Завтра продолжим с прежней силой!
Сбережения на сегодня 508$.
That's all for now, the next reports will be more and more voluminous and interesting thoughts and plans, I'm already doing it).
RU: На этом пока всё, следующие отчёты будут всё объёмнее и интереснее по мыслям и планам, я уже это делаю.)

Photo: Belarus, Gomel, August 2022

I am also a member of the following communities!⬇️
All banners are clickable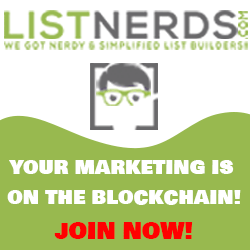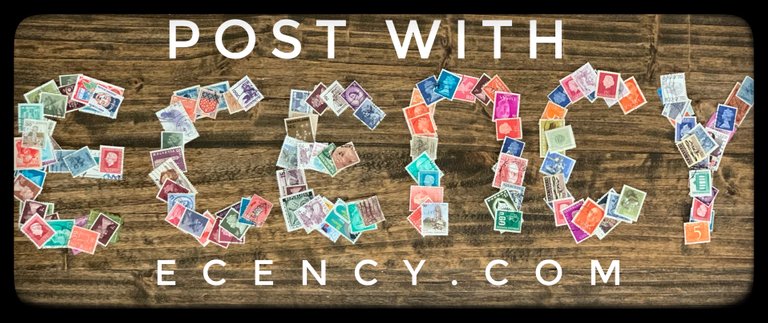 This report was published via Actifit app (Android | iOS). Check out the original version here on actifit.io




01/09/2022

17086

Daily Activity,Photowalking,Walking
---
---