Giveaway as a chance? Complicated Thoughts. Small steps to big goals. Hive savings. My Actifit Report Card: July 13 2022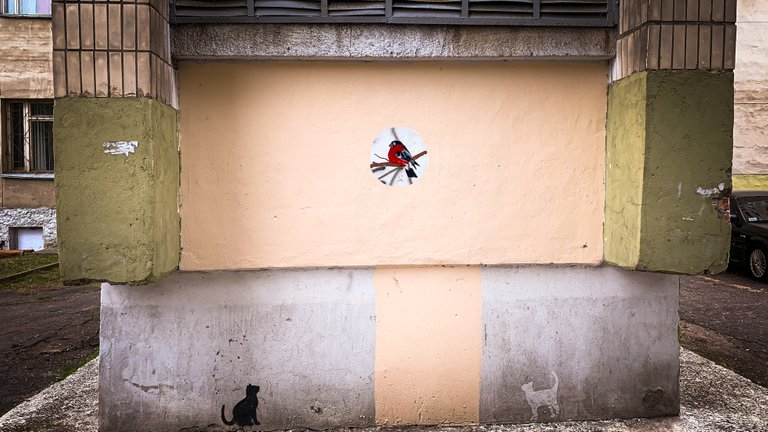 Are you a white cat or a black cat?

Hey there!
Giveaway as a chance. Many newcomers to Hive notice that giveaways are profitable. There are a lot of giveaways for all tastes. Most are of the same type, but they still collect their upvotes. That's not a bad thing to me, it's also engagement and in a sense an involvement in Hive. It's funny, I've stayed in the blog chain myself because of one of these giveaways. I've been meaning to run my own giveaway more than once myself, but I don't want to be trivial. Plus, I want to give participants a chance at more than a few cents. I'm still on the lookout.
A friend of mine started his giveaway today. And you know, it had an idea. But when I went to see how many contestants there were, it was zero. Maybe the rules are not clear there, or maybe something else. But that's not what I wanted to write about. It's about easy ways to get noticed. Handing out is not an easy way to get noticed. That's for sure. But what can you do if you can't find yourself here? I see a lot of people trying for years. Many even have a talent for some things, in my opinion. But sometimes you just have to be on the wave of interest, not high-minded. That's not a bad thing, it's even great! But what are the new Steve Jobs of blogging to do? Uncooperative and unprincipled). No, that's not me. But there are a lot of them here. I've read them and will continue to read them...
RU: Giveaway как шанс. Многие новички в Hive замечают, что giveaways приносят свою прибыль. Раздач очень много на любой вкус. Большинство однотипных, но они по-прежнему собирают свои апвоты. Это не плохо по мне, это тоже вовлечение и в каком то смысле привлечение в Hive. Забавно, я сам задержался в цепочке блогов из-за одной из таких раздач. Я сам не раз собирался запустить свою раздачу, но я не хочу быть банальным. Плюс хочется дать участникам шанс на больше, чем пару центов. Я всё ещё в поиске.
Сегодня мой друг запустил свою раздачу. И знаете, она с идеей. Но когда я зашёл посмотреть сколько там участников, их оказалось 0. Возможно там не понятна подача правил, а может что-то ещё. Но я хотел не об этом написать. А о лёгких путях, чтобы тебя заметили. Раздача - это не лёгкий путь уже сейчас. Однозначно. Но что делать, если человек не может найти себя тут? Я вижу, как многие пытаются годами. У многих даже талант в некоторых вещах, на мой взгляд. Но иногда нужно быть просто на волне интересов, а не высоких мыслей. Это не плохо, это даже здорово! Но что делать новым Стивам Джобсам блогинга? Несговорчивым и беспринципным). Нет, это не я. Но таких тут много. Я их читал и буду читать...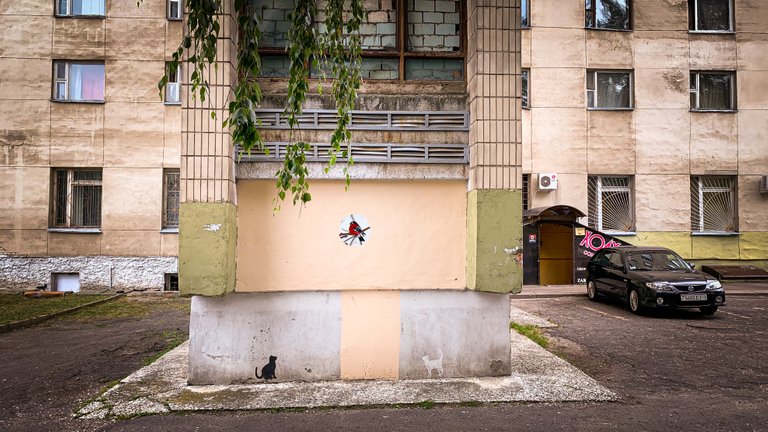 Hive savings report
I will continue to play the game in the numbers of my achievements on Hive. Below is a table of my daily accumulation of Hive, HP, and layer 2 tokens:
RU: Продолжу игру в числа моих достижений на Hive. Ниже таблица моих ежедневных накоплений Hive, HP и токенов второго уровня:


Today's $100 will be $1,000 in the future! That's almost a quote from the same person giving away in the first part of the post. It's compound interest in other words. It's a complicated process in our heads as we look at the red charts. It's hard to think about the future when we hit bottom every week. But that's all there is to think about! $100 today could become $1,000 in N months. Who else can give us those 10 X's?
Today, my savings went from $253 to $242.
RU: Сегодняшние 100$ будут 1000$ в будущем! Это почти цитата того же человека раздачей в первой части поста. Это сложный процент другими словами. Это сложный процесс в нашей голове, когда мы смотрим на красные графики. Сложно думать о будущем, когда мы пробиваем дно каждую неделю. Но об этом только и стоит думать! Сегодня 100$ могут стать 1000$ через N месяцев. Кто нам ещё может дать эти 10 иксов?
Сегодня мои сбережения упали с 253$ до 242$.
That's all for now, the next reports will be more and more voluminous and interesting thoughts and plans, I'm already doing it).
RU: На этом пока всё, следующие отчёты будут всё объёмнее и интереснее по мыслям и планам, я уже это делаю.)

Photo: Belarus, Gomel, July 2022



This report was published via Actifit app (Android | iOS). Check out the original version here on actifit.io




13/07/2022

15297

Daily Activity,Photowalking,Walking
---
---