Forces of balance. Small steps to big goals. Hive savings. My Actifit Report Card: June 17 2022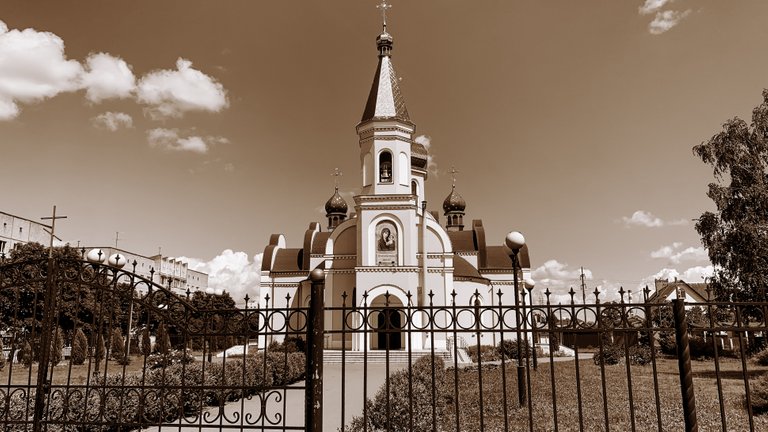 Rural church

Hey there!
Do I want to fix bitcoin by calling on the church for help? 😁 I'd really like to, but I won't. I think things are going exactly as they need to go right now. Every thing in this world needs balancing forces. Good is evil, truth is a lie, Bull is Bear. Notice how bull and bear begin with the same letter? Well, that's the perfect balance of forces. If you think about it, it couldn't be otherwise. After all, all things in this world do not disappear, they just change into another form of existence. For example, rain that falls on the earth evaporates, turning into steam, then becomes clouds, and sooner or later it falls back to earth. Bitcoin hasn't been this attractive in price for over a year. Many complained that it was very expensive to buy at $60,000. Voilà, now there is an opportunity to take it at $20,000. The world is giving us that chance once again by balancing the powers...
RU: Хочу ли я исправить положение биткоина, призывая на помощь церковь? 😁 Я бы очень хотел, но не буду. Думаю всё идёт именно так, как нужно сейчас. Каждой вещи в этом мире необходимы уравновешивающие силы. Добро - зло, правда - ложь, Bull - Bear. Заметили что bull и bear начинаются на одну и ту же букву? Ну вот, идеальное равновесие сил. Если подумать, то иначе и быть не может. Ведь все вещи в этом мире никуда не исчезают, они лишь переходят в другую форму существования. К примеру, дождь выпавший на землю, испаряется, превращаясь в пар, потом становится облаками и рано или поздно он снова падает на землю. Биткоин не был таким привлекательным по цене уже больше года. Многие жаловались, что очень дорого покупать по 60000$. Вуаля, сейчас есть возможность взять по 20000$. Мир даёт нам ещё раз этот шанс, уравновесив силы...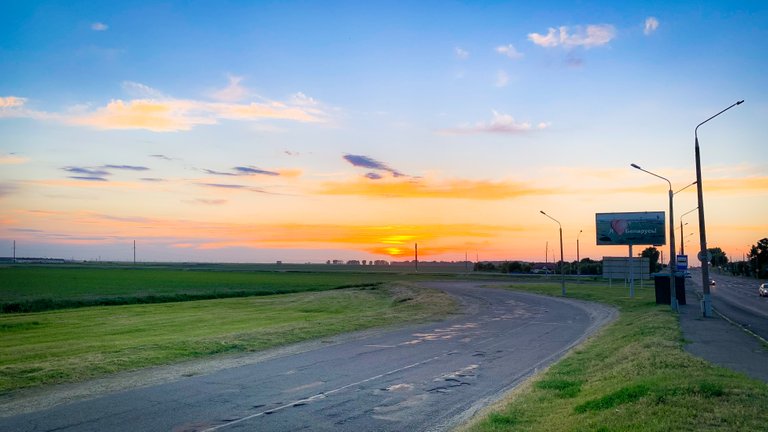 Hive savings report
I will continue to play the game in the numbers of my achievements on Hive. Below is a table of my daily accumulation of Hive, HP, and layer 2 tokens:
RU: Продолжу игру в числа моих достижений на Hive. Ниже таблица моих ежедневных накоплений Hive, HP и токенов второго уровня: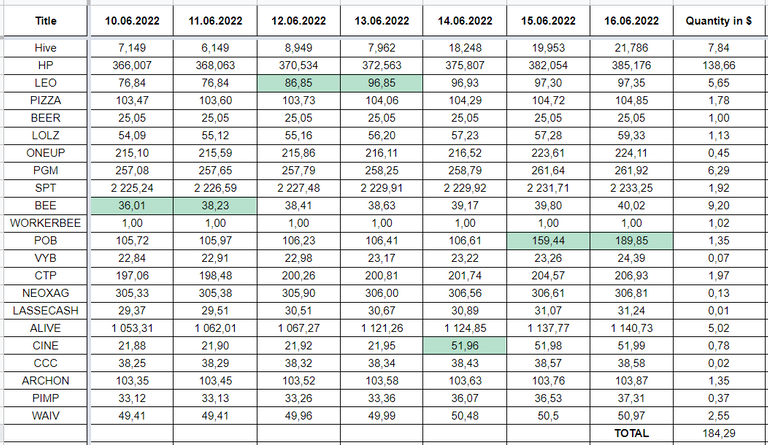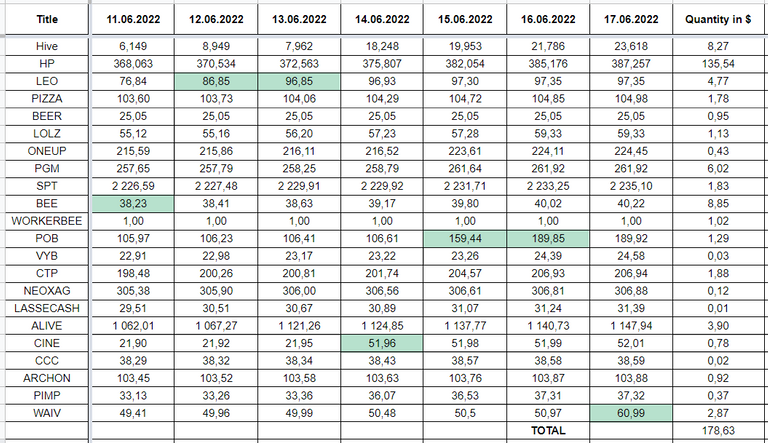 Was I the only one who didn't know about PPUD? I mean, Pizza Power Up Day. So many things fly by, even though I spend most of my day on Hive. And by the way, PGM announced their PUD today, which will take place June 22-30, 2022. More info at PGM POWER UP DAY (22-30 JUNE) [ita-eng] RE-BLOG to get a lot of people involved!
In the meantime, I bought 10 WAIV today to curate posts with this tag. I like this token as it is more or less stable and will bring me extra profit every day.
Today my savings went from $184 to $178, that's about - 4.5%.
RU: Один я не в курсе был о PPUD? То есть Pizza Power Up Day. Столько всего пролетает мимо, хоть я и провожу большую часть своего дня на Hive. И кстати сегодня PGM анонсировал свой PUD, который состоится с 22 по 30 июня 2022. Подробнее можно ознакомиться по ссылке PGM POWER UP DAY (22-30 JUNE) [ita-eng] RE-BLOG to get a lot of people involved!
А тем временем я докупил сегодня 10 WAIV, чтобы курировать посты с этим тэгом. Мне нравится этот токен, так как он более менее стабилен и будет приносить мне дополнительную прибыль каждый день.
Сегодня мои сбережения уменьшились с 184$ до 178$, это примерно - 4.5%.
That's all for now, the next reports will be more and more voluminous and interesting thoughts and plans, I'm already doing it).
RU: На этом пока всё, следующие отчёты будут всё объёмнее и интереснее по мыслям и планам, я уже это делаю.)

Photo: Belarus, Gomel, June 2022



This report was published via Actifit app (Android | iOS). Check out the original version here on actifit.io




17/06/2022

19342

---
---