THE ABANDONED GOLDEN TRACK (ITALY)
Not far from where I live there is an abandoned place that once hosted historic races that made the history of Roman motoring.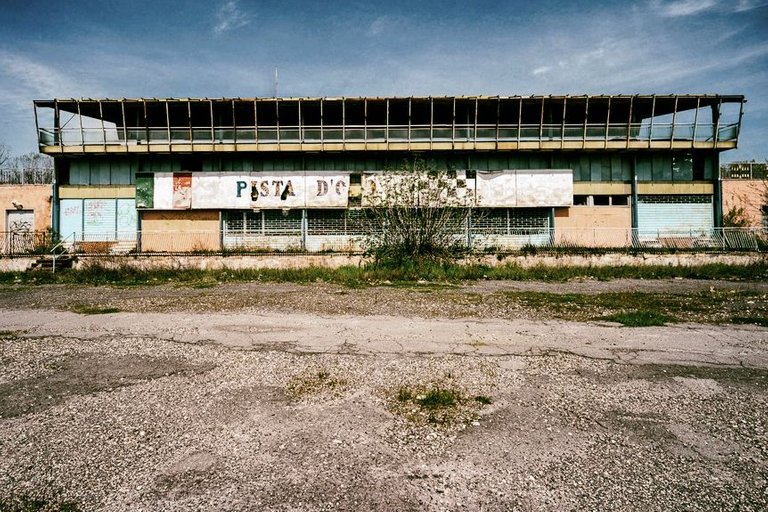 Unfortunately, there is very little left of gold now, having been abandoned for more than ten years and having been exploited by an entire Roma camp in the square in front of the entrance and under the historic "K" that still stands near the stands, it has left heaps of waste, destroyed offices, shattered windows.
Now completely deserted and with no guests, it allowed me to sneak inside to photograph what remains of it, a decadent museum where once upon a time people of the caliber of Franco Califano or Little Tony sat at the bar table before performing side shows at important international competitions.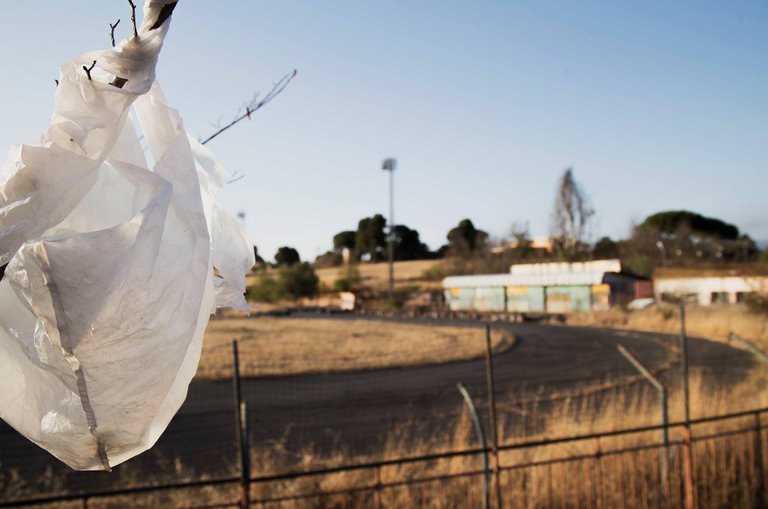 A place practically unknown to anyone, father of many champions in the history of formula one such as Elio De Angelis, Andrea De Cesaris, Eddie Cheever, Emanuele Pirro, Giancarlo Fisichella and many others.
This mausoleum on the Via Tiburtina hosted two world championships ('64 -65) and many international tests with the best drivers in circulation in the seventies and eighties.
Among the last to have traveled this magical track also Lewis Hamilton, world champion of Formula One, being unique (at least as regards the city of Rome) of his kind, many champions have formed their skills right above the latter.
They should have demolished everything and built buildings, but none of this has happened so far, and slowly the track has been dying.
Now there is only rust, weeds, abandoned structures that only miraculously stand up, like the starter cabin and the pits. In the offices, heaps of folders, the bathrooms are in pieces and the terraces frighteningly ruined when you climb on them communicate a veiled "at your own risk".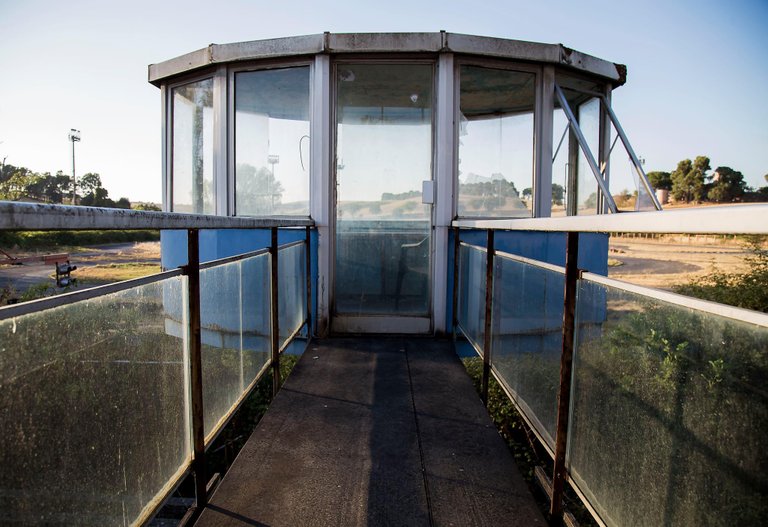 The track has an average width of 8 meters, which reaches 9 meters at the finish line. The direction of travel is clockwise. The main International track unfolds in 9 curves.
I wanted to walk the entire route, still observing the signs of some tires on the asphalt, the traffic lights by now dead once masters of the road, the faded and ruined signs almost seeming to be the scene of who knows what battle that took place centuries ago.
I spent hours inside this building, waiting for the sun to slowly set, I wanted to live one day as if I were one of those champions who darted and darted under my feet, chasing a time to beat.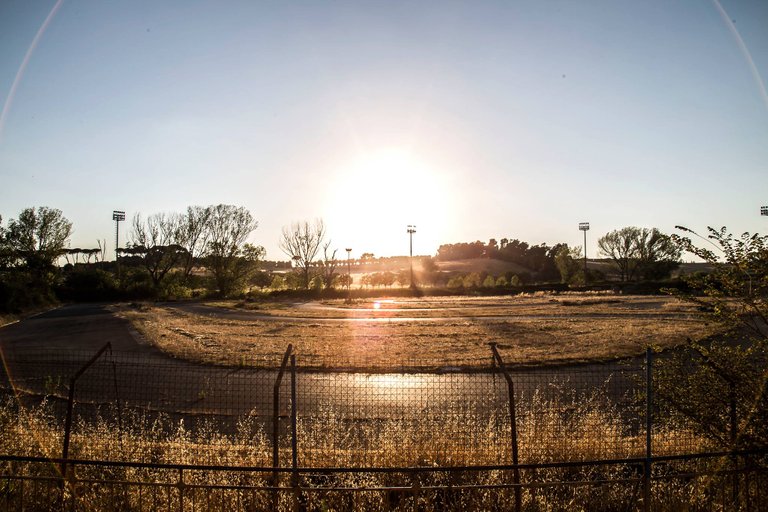 Slowly the sunset came, and everything around me immersed in the warm orange heat of the advancing night, reminding me that I couldn't stay inside it for much longer.
Abandoned yes, therefore at the same time dangerous, like me other people could have arrived and not for purposes similar to mine.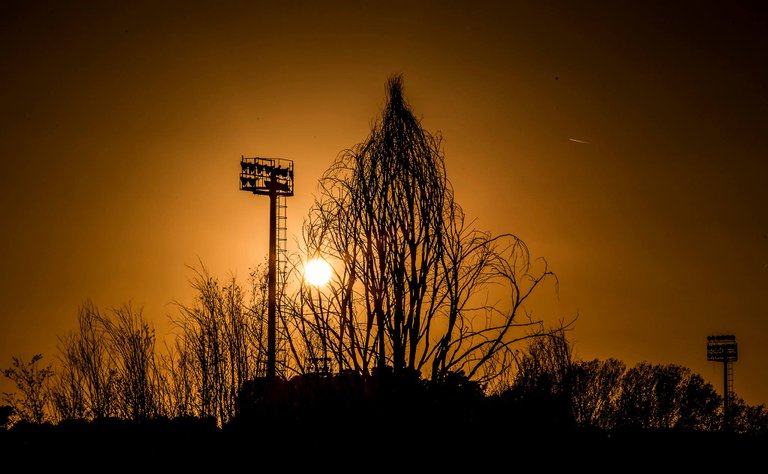 Very often I pass in front of it and every time I turn to look at it, every time my mind flies to when as a child my father took me there, driving karts, 20 thousand lire for 20 minutes, I always thought it was a lot expensive but man how fun it was to drive that noisy little car.
I also made a small descriptive video of this place, I hope it can give you those same sensations that it gave to me, even if only for identification because such places don't really exist anymore.

---
---