GUIDE TO CRAFT BEERS IN THE WORLD PT 1

Craft beers have entered our common language for many years now, but they remain an unexplored world for many people.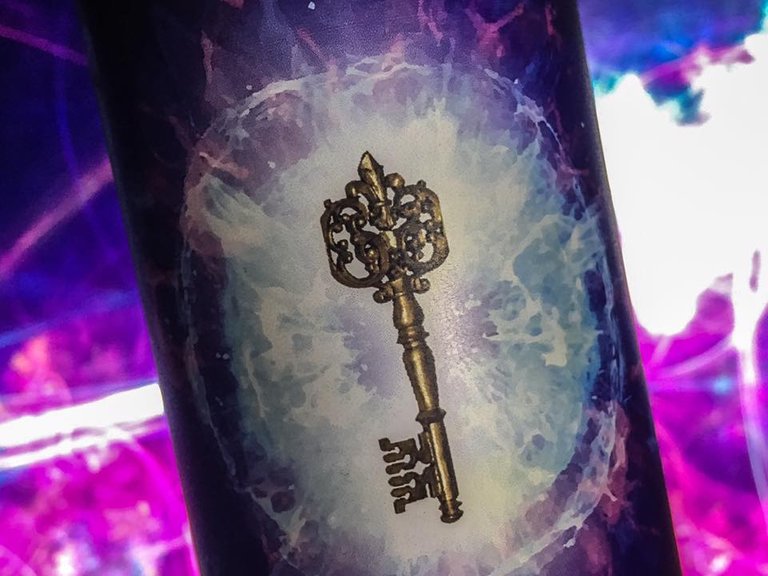 Personally I have a great passion and if I have to drink good quality alcohol I always prefer a good can / bottle, this avoids all the digestive problems and the like that classic supermarket products can bring.
Unlike commercial beers, craft beers do not contain preserves, this significantly shortens their duration but enhances the intensity of the flavor in many different ways.
There are now many sub-genres of craft beer, without exaggerating in the information I want to give a small summary / glossary of what the market offers:
---
(1)
Lager - Lower fermentation beers
This category includes all beers that ferment at low temperatures. The type of yeast used and consequently also the type of fermentation - is very clean and neutral. This means that the yeast will bring very little to the aroma and final flavor of the beer, while enhancing the chosen malts and / or hops. The most famous bottom-fermented beers are pale beers, such as Pilsner and Helles. However, there are also different styles of amber or dark beer also in this category, such as Marzen and Bock.
(2)
Ale - High fermented beer
The yeast used for the production of these beers ferments at higher temperatures. In this case, therefore, the yeast begins to affect the aroma and flavor of the final beer. In fact, there are many specific and characteristic yeasts, which add particular notes to the beer. For example, Weizen yeast adds notes of banana and clove to the beer of the same name. The world of Ale is therefore incredibly vast and varied. So in this case, to understand something more it is necessary to dig deeper to better frame each style.
(3)
Lambic, is a beer produced exclusively in the southern part of Belgium, where wild indigenous yeasts such as Brettanomyces bruxellensis are found. In fact, the fermentation of Lambic does not take place through the addition of yeasts as in the two previous cases, but arises thanks to contact with the air and the yeasts present in it.
(4)
American Pale Ale - (APA) - Balance and drinkability are the two fundamental characteristics of the style. In fact, they are slightly bitter but with an adequate presence of malt to make them sweeter. The evident presence of American and Pacific hops gives these beers citrus, balsamic and tropical fruit aromas. The medium-light body, moderate carbonation and medium alcohol content (4-6%) make this style one of the most drinkable. (Carbonation is the process of adding carbon dioxide to beer.)
(5)
India Pale Ale - (IPA)
When people ask for a slightly more bitter beer in the brewery, the publican (manager of a pub) can only serve us one of the styles in which hops are used as if there were no tomorrow. Characterized by a citrusy and herbaceous taste and aroma, with a dry and aromatic finish, they have good carbonation and a moderate alcohol content (from 5.5% upwards) and certainly one of my absolute favorites.
(6)
STOUT - Black, sometimes very black, the Stout is characterized by a medium body and a moderate carbonation. In general, we can say that barley and toasted malt prevail over hops, it is moderately bitter, sometimes slightly acidic due to the roasted grains. It has the aromas of coffee, chocolate, licorice and has a full and creamy body. The alcohol content ranges from 4 to 8%.
(7)
SAISON - Highly carbonated, dry and with an average alcohol content (4.5 to 8%). The fruity aromas dominate the aroma and the palate, evoking citrus or floral hints. The sweetness of the malt is attenuated by the bitterness of the hops and the spicy hints brought by the yeast for a style that is very refreshing, sour, quite bitter and dry.
---
For now I will take into consideration these genres most popular with 90% of enthusiasts and a clarification must be made that concerns every kind of beer regarding the strength, there can be beers even from 15 degrees (%) and each of these is called IMPERIAL, arriving instead a 7-8% alcohol content is called DOUBLE instead, so be aware that every time these words are present on the label, the alcohol will be higher than normal.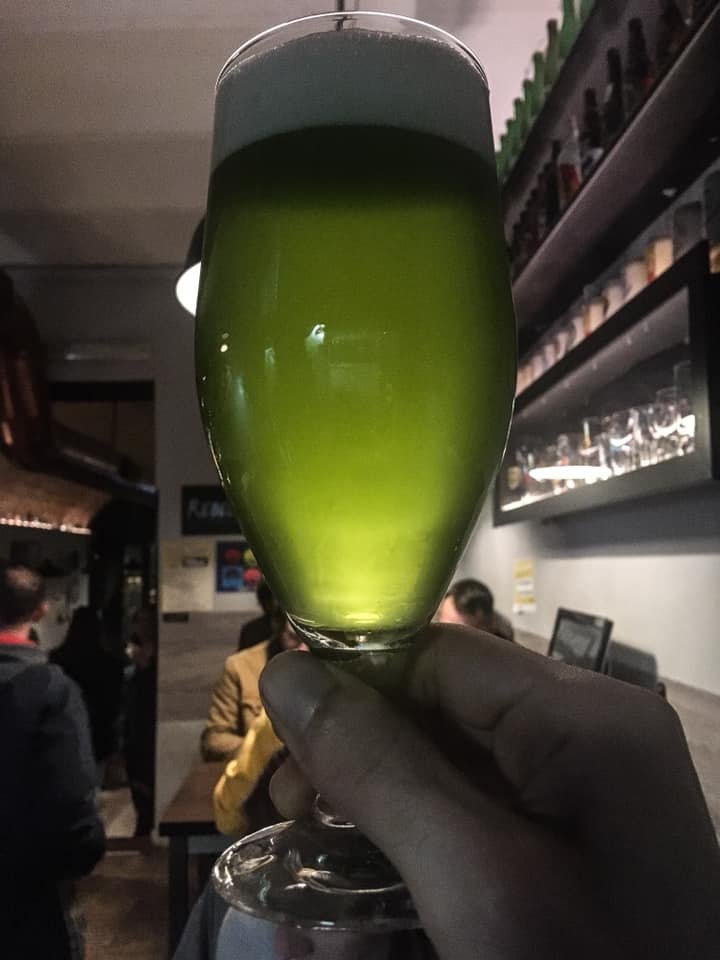 (Saison Green Tea 8%)
---
Before sharing some of the beers that I have absolutely preferred in these years of drinking, I would like to recommend a (very small) part of breweries around the world that I believe are true masters in the creation of these products:
---
Cloudwater - Considered one of the best breweries in the world, based in Manchester since 2014, very high prices but truly insane quality.
Northern Monk Brew - Northern Monk is an English brewery since 2013 that wants to reinterpret the beers of the traditional monastic tradition with a more modern approach to techniques and ingredients.
To Øl - They are children of a scientific method towards beer production, they love to apply modern techniques and technologies to traditional methods. Their headquarters is Copenhagen, active on the market since 2010, they produce beers that tend to be very bitter, but with very particular tastes.
Wylam- Founded by John Boyle and Robin Leighton in 2000, the headquarters is a very small brewery in the town of Wylam, Northumberland. Famous all over the world for producing especially fantastic IPA and Double IPA. Wylam produces in very small batches, each beer is exclusive and often unique.
Beerbliotek - Born in Gothenburg in Sweden in 2013, the name chosen refers to the library and is an explanation of the operating philosophy of the brewery. Like when you go to the library to usually get one book at a time, they offer only one kind of tip but very good, leaving a little space for variations on the kind of hops chosen each year.
---
Being Italian, I want to mention in particular some Italian breweries that I have met in recent years, with a truly crazy quality of beer, which make Italy one of the best countries to drink exceptional beer.
---
Ritual Lab Brewery - Located on the outskirts of Rome precisely in the town of Formello, the Ritual brewery known throughout the world produces beers of almost every kind, a gigantic villa where the owner and his family constantly churns out works of art, very good winning beers for years now of many world awards.
MC 77 Brewery - Born 8 years ago in Serrapetrona (MC), by two university students with a passion for chemistry, they are able to create dozens of unique and balanced products, many New England Ipa and a wide choice of IPAs that can really satisfy almost every taste human.
Rebel's micro brewery - Always on the outskirts of Rome another small company that has climbed rankings after rankings, their productions are mainly inspired by the American hop-forward world and the classic styles of Belgian beer in a reinterpretation that always follows their taste.
CRAK Brewery - Beer of the year 2020 for this magnificent company in the province of Padova, their quality and professionalism really leaves you speechless, we are talking about at least 30 different beers, 440 ml cans and really low prices. They are so scrupulous in delivery that they take care of it personally, ordering from their site guarantees you the arrival of beers at refrigerator temperature to guarantee the integrity of the taste, phenomenal.
---
Finally I want to recommend some personally tasted beers, which have remained in my heart for their goodness and particularity:
---
Not Gulty JUICE IPA 7.5%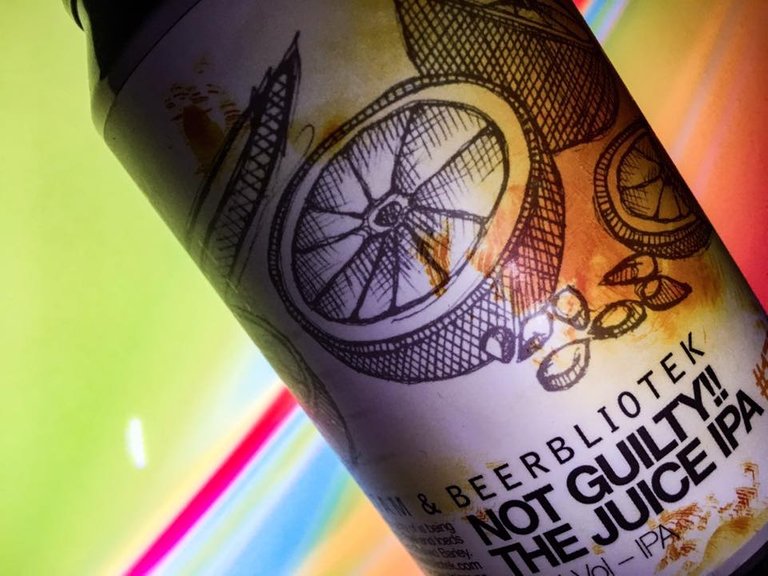 Made with abundant quantities of hops, orange peel, oats, wheat and barley flakes, it has a golden color and bitter taste but the protagonists are the citrus and fruity notes given by the hops and the addition of orange peel, practically like drink a bacardi but a thousand times better.
---
Tupamaros Double Ipa 8%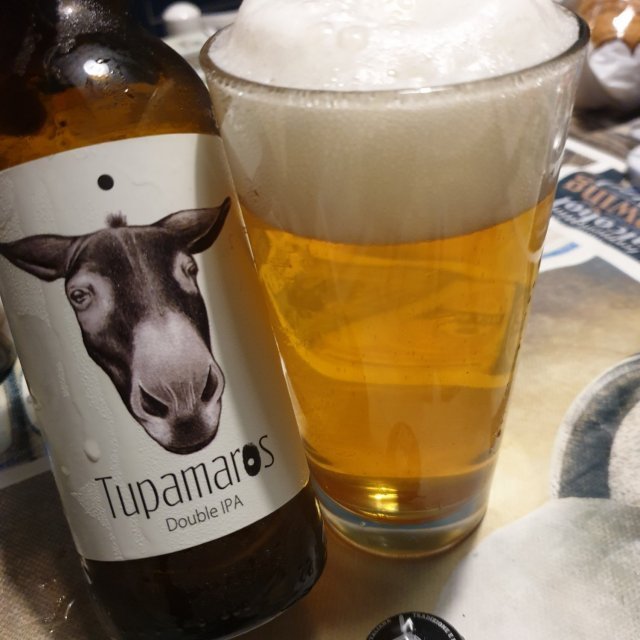 Among my absolute favorite beers if not my favorite, citrus and tropical fruit scents characterize the smell of this bitter but balanced, complex and persistent beer. In the mouth it is dry and incredibly easy to drink despite its eight degrees of alcohol. Ends with resinous and balsamic notes. If you want to understand what a hoppy beer smells and tastes like this is absolutely the right choice.
---
WxY Extra Pale New Zealand IPA 7%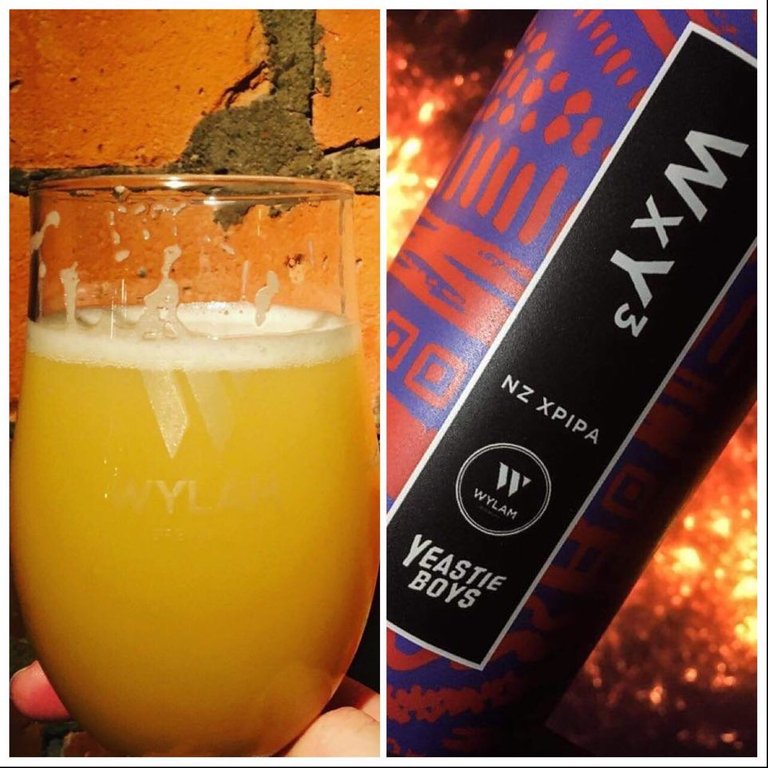 Among the most full-bodied and flavorful beers I have ever drunk, strong mango notes accompany a flavor with a sweet impact but with a bitter aftertaste that reveals a note of coconut to close every important sip of this delicacy.
Fairly light fizziness makes it a perfect meditation beer, breaking the canons of the classic STOUT beers famous for the strong aroma of coffee, it reinvents the sense of sipping an alcoholic drink slowly.
---
I wanted to end this little adventure in the world of craft beer with a drink that is not really good, but that won my heart for the originality of the name and appearance. Because the beauty of this world is not only the discovery of infinite new flavors, but also of the imagination that every brewer has, of the funniest names ever heard or of the limited edition collectible graphics that will lead anyone to collect milk and empty bottles.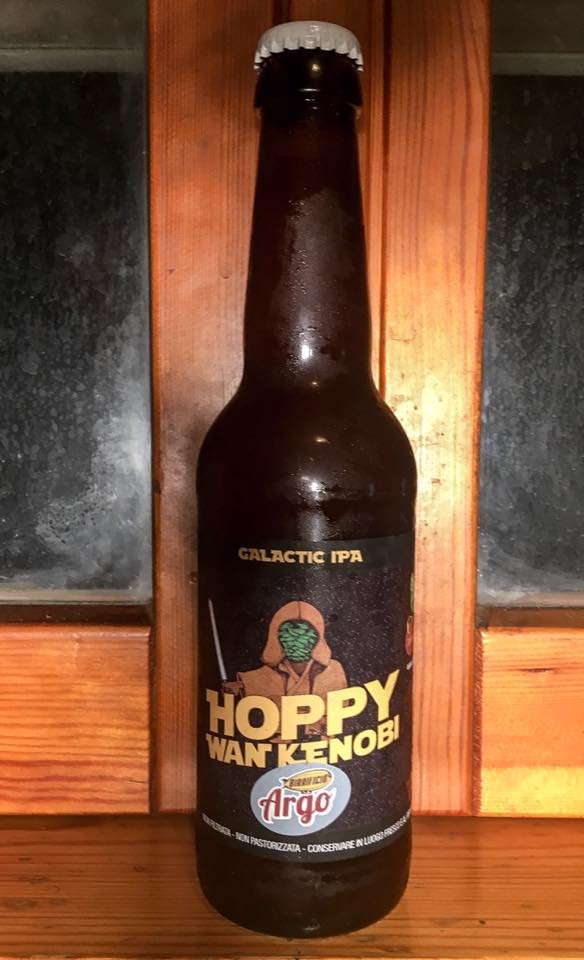 One last piece of advice that I would like everyone to always bear in mind, when for the first time (and we have all been there) you will discover that these beers are sold for € 4-5 upwards do not be scared, remember that if you want a good wine you also spend € 10 or more, and that you have always paid at least € 5 for an average draft beer in a pub, so enjoy it!
---
---