🍝🍅 Fried Vegetables With Pasta 👩‍🍳 Vegan Recipe 🌶️🧅
Today I want to share my vegan pasta recipe for Hive Top Chef | Pasta.
I make this dish when I don't have much time. 🍝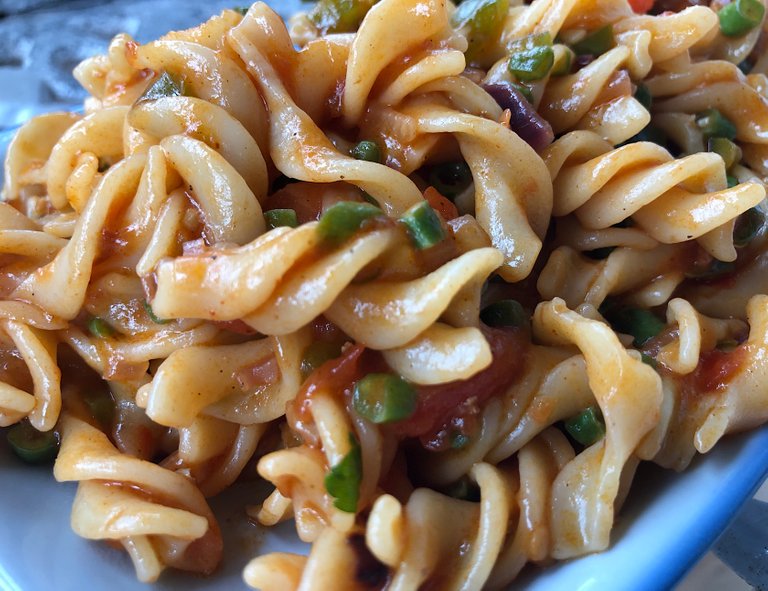 Fried Vegetables 🍝 With Pasta
for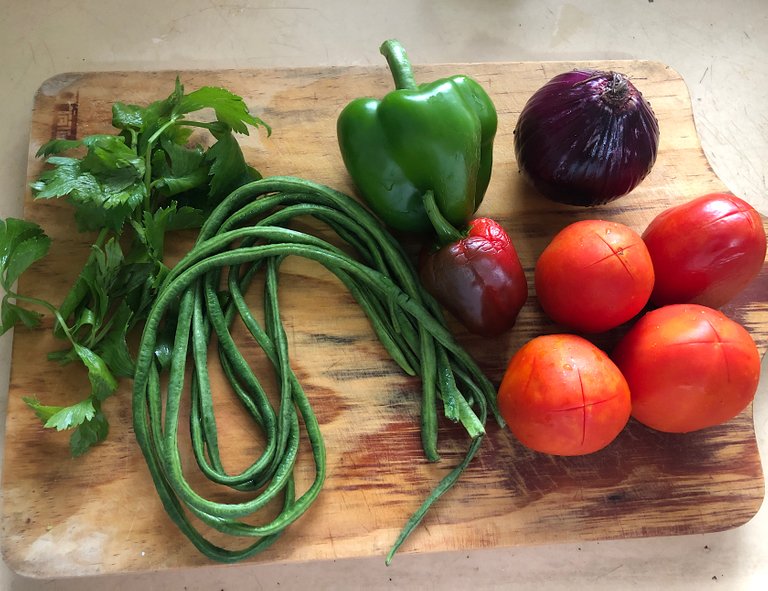 Ingredients
250g pasta
1/2 tsp salt or to taste
2 tbsp soy sauce
1 tapioca starch
1 tbsp sambal
1/2 tsp black pepper
1/4 tsp chili powder
olive oil
4 tomatoes
1 green bell pepper
1 red bell pepper
1 red onion
5 longbeans
3 cloves garlic
2 coriander or basil
1/2 cup water
Step 1

Cut veggies, boil pasta until soft, take out, put in cool water and take outside again.

Step 2

Boil tomato a few minutes and do like this.

Step 3

After that grind it very well.

Step 4

Heat olive oil fry garlic until brown.

Step 5

After put onion and fry it a little.

Step 6

Then put bell pepper and long bean, fry it a few minutes.

Step 7

Then put tomato sauce and fry it a little.

Step 8

Then put ingredients salt, soy sauce, sambal, chili powder, black pepper and fry it.

Step 9

After put tapioca starch in water stir it very well and put it in the pan fry it little to taste

Step 10

Then put pasta and fry it very well.

Step 11

Finally put coriander fry little then off fire.
My vegan recipe pasta it's all ready now. I know recipe make pasta the some people make similar and some not the same because the country other.
This is recipe I made its taste is my country Cambodia. I don't know what do you think about my recipe but I just love to cook and share with you guys.

🙏 THANKS FOR READING 🙏
If you enjoyed this post, please upvote and reblog.

WE PROUDLY SUPPORT

Posted via neoxian.city | The City of Neoxian
---
---