SPinvests weekly earnings and holdings reports #37

SPinvest is a tokenized investment fund/club experiment open to all HIVE users. The concept of SPinvest is to get rich slowly by using time tested methods of earning, saving and compounding long term. We encourage long term investing on and off the blockchain. We hope someday everyone will HODL some SPI tokens that can be bought directly from hive-engine by search SPI.
SPinvest has a proven history of success
---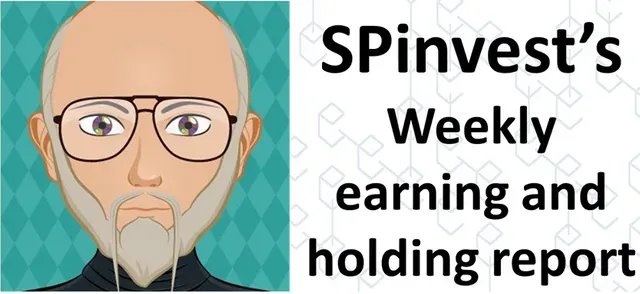 Hello everyone, week 37 has been amazing and we have smashed it again. Our earning were just under 1900 HIVE meaning another good week for dividends. Im sure you are aware that last week's dividend's never arrived, this was because I missed a deadline, sorry about that. Last weeks dividends are sat in the spi-payments payment account from last week and this week's earnings will be added ontop so tomorrow's payment should be double to include both this and last week. Sorry again.
Moving on, we have sent over 2000 HIVE to the @spi-styeemcity account to be invested into Dcity. This should increase earnings a little further and we also bought up 80 STEMM for 1600 HIVE. These have been something I have watched for a while after a few token holders suggested them a while back. We can hold these for a few weeks and see how they perform, im expecting a 20% ARP per year from these. Apart from that, everything else was been ticking over nicely.
The SPinvest updates video will be released tomorrow, be sure to check that out.
---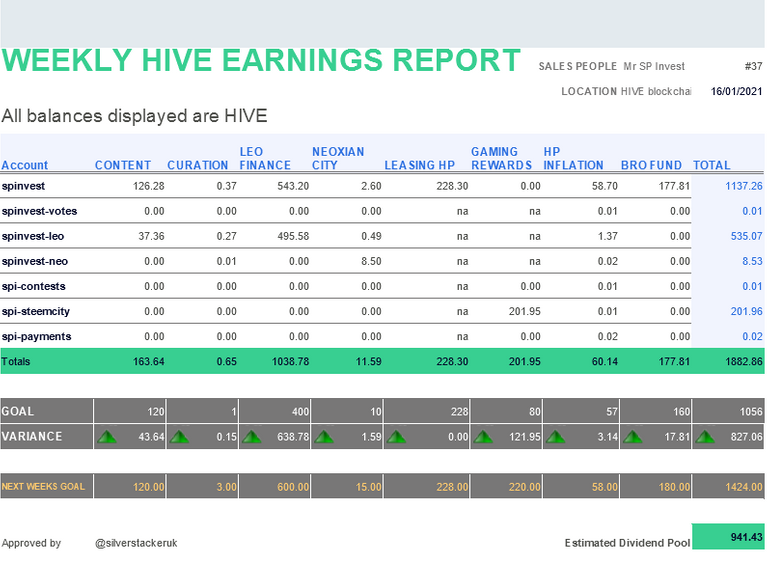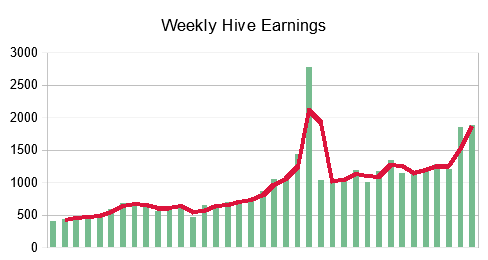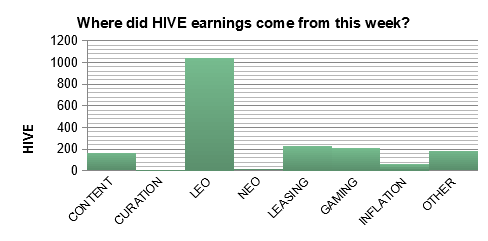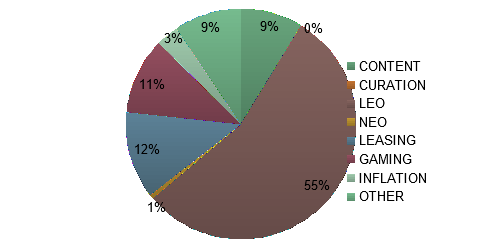 ---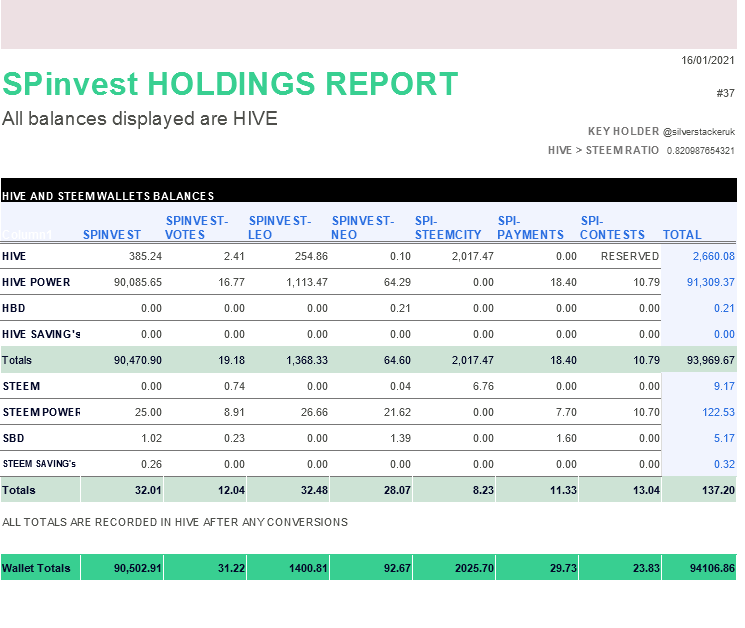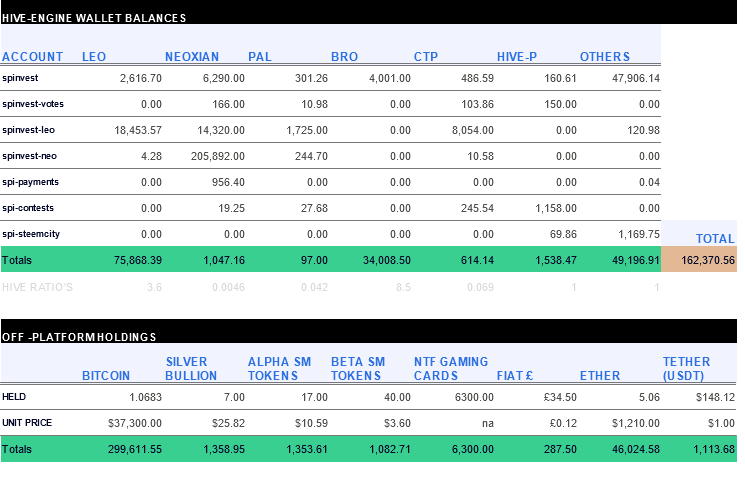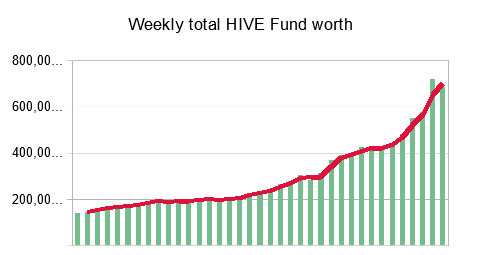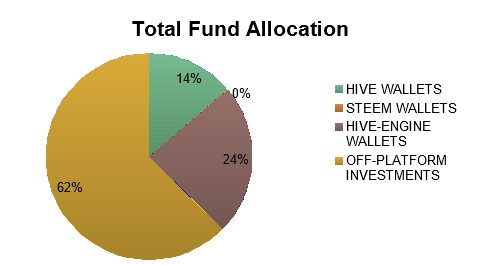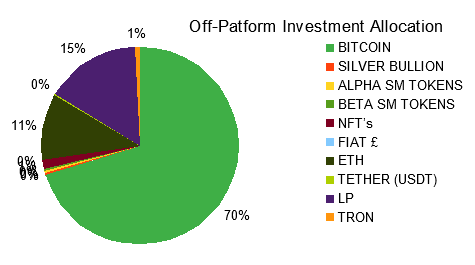 ---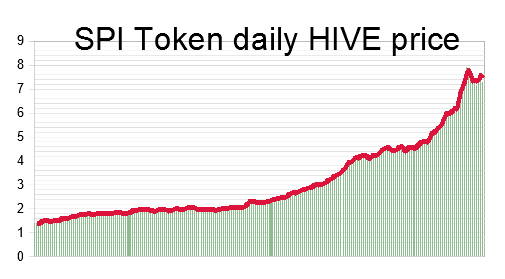 ---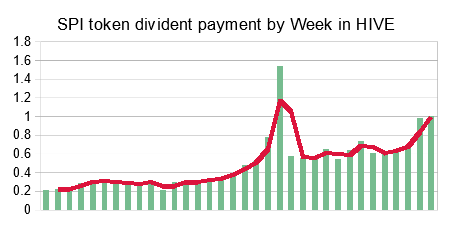 ---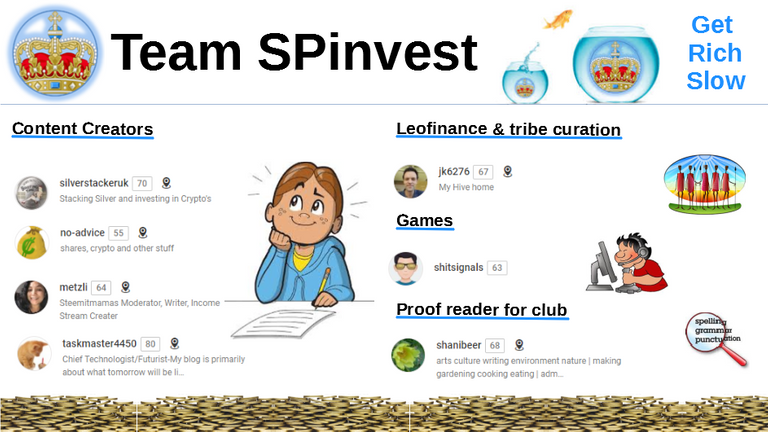 Today's post comes to you from @
---
---