SPinvests weekly earnings and holdings reports #35
SPinvest is a tokenized investment fund/club experiment open to all HIVE users. The concept of SPinvest is to get rich slowly by using time tested methods of earning, saving and compounding long term. We encourage long term investing on and off the blockchain. We hope someday everyone will HODL some SPI tokens that can be bought directly from hive-engine by search SPI.
SPinvest has a proven history of success
---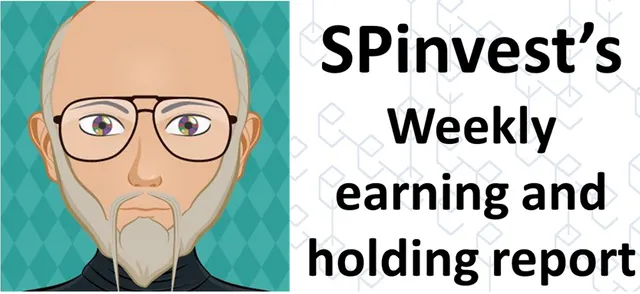 Another week is behind us and we have done ok this week. Our off-platform investments in BTC have really helped us to retain dollar value in the past few months as HIVE has declined a little. Earning for this week are around the same as last week. I did notice that content earning for @Spinvest were very low this week and LEO earned this week decline around 60% compared to last week. That's hope this is due to it being Christmas week.
With BTC hitting $32k and LEO bouncing to over 2.5 HIVE on news if it's coming airdrop, SPinvest total HIVE value has surpassed 600k. The report is produced on figures from around 12 hours become this post is uploaded so a few changes have changed because crypto just moves that fast. If you look below the SDPI token is 6.16 HIVE but in real-time, at the time of this post is uploaded, SPI tokens are worth 6.52 HIVE because BTC has gained $3k and LEO has increased 0.1 HIVE within the past 12 hours.
Dividends this week are just over 600 HIVE which is now converting into less than 100 SPI tokens. Our 6000 SPI token stash will last 2 years at this rate, i have a feeling this will increase and we might be able to pay out div's in SPI tokens for years to come.
Tomorrow's weekly updates video will be a 2020 rewind video for SPI token. Watch out for that, i've put alot of hours into the video but you better freaking watch it.
Here's this weeks numbers
---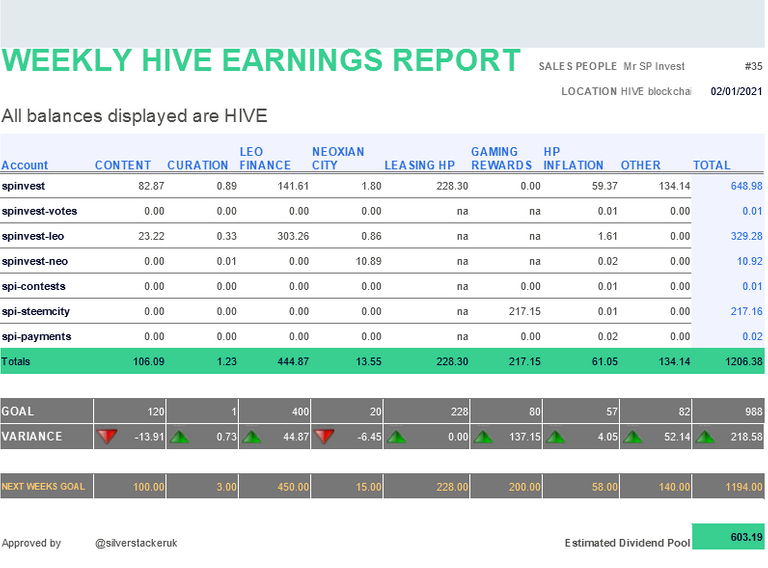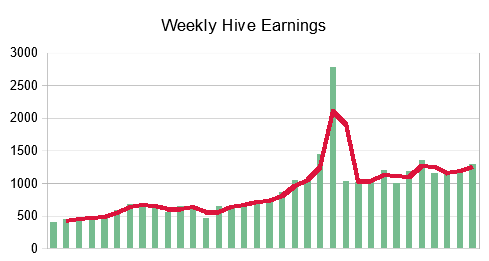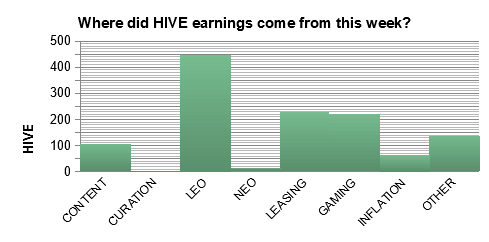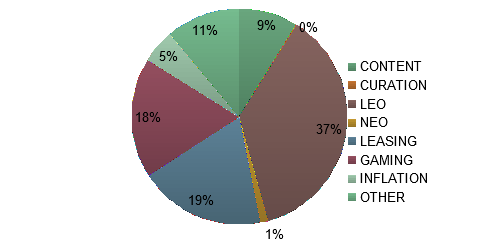 ---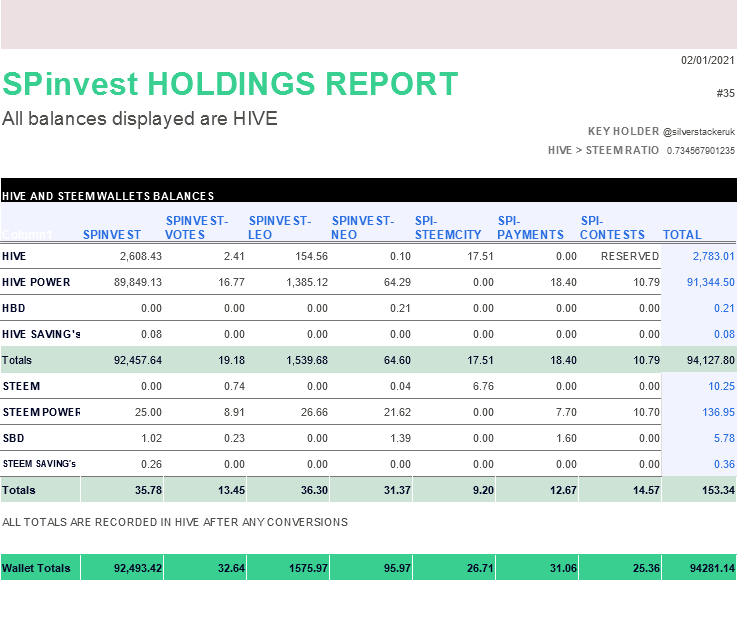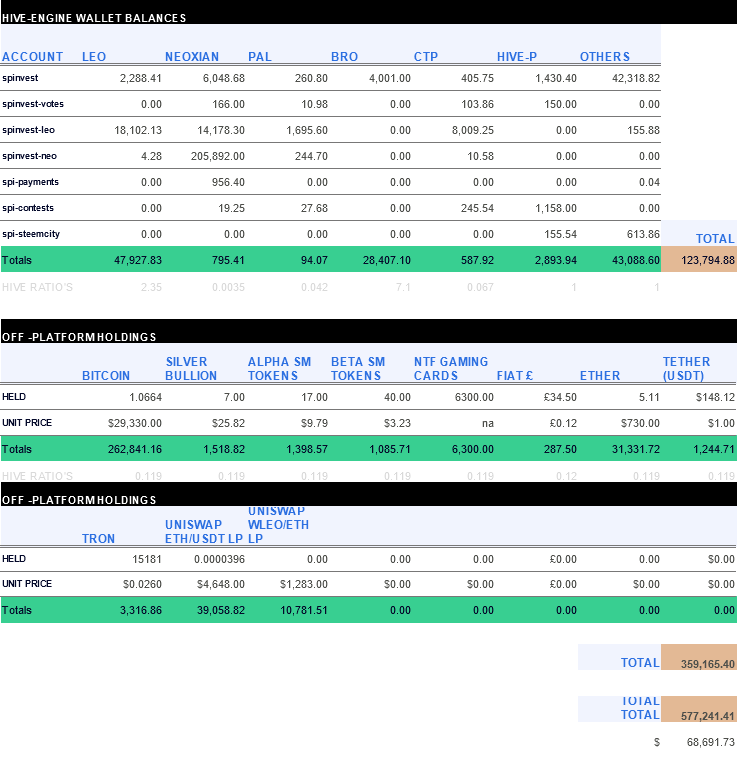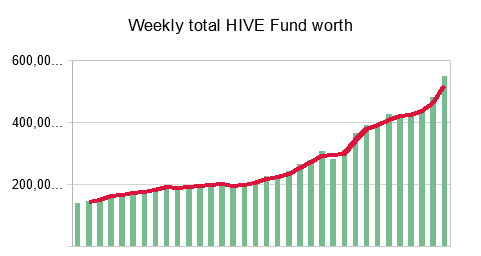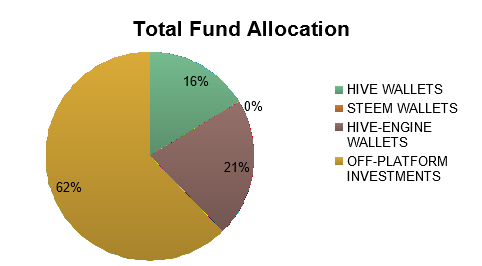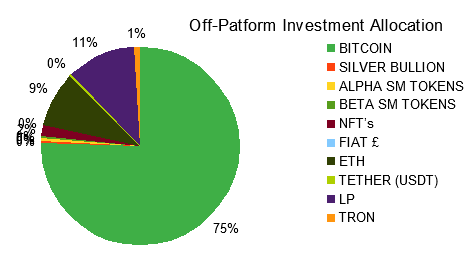 ---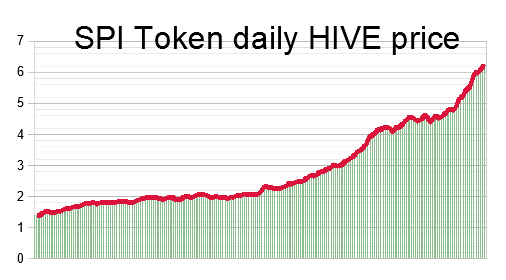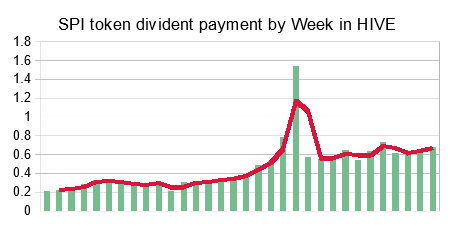 ---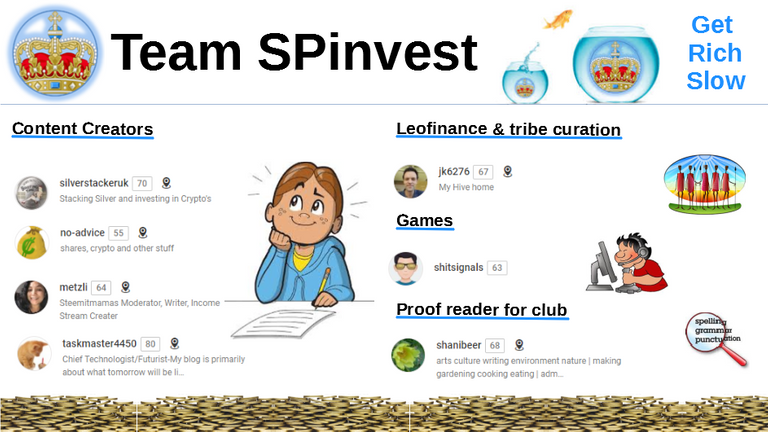 Today's post comes to you from @
Posted Using LeoFinance Beta
---
---