🤡Robinhood's playful comeback to $SHIB holders - on their Instagram Feed? 🦃🦃🦃🚀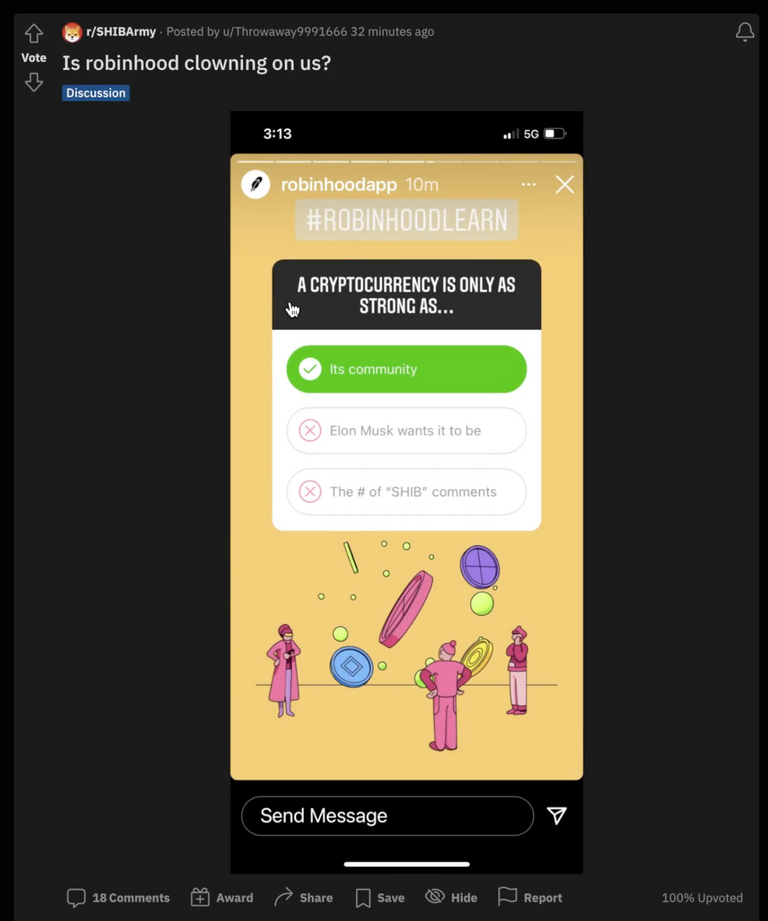 #ROBINHOODLEARN #SHIBARMY #SHIBSGIVING #NUMBEROFSHIBCOMMENTS!
Alright I admit, I was totally wrong about Kraken listing Shib on my first post ever!
I'm not off to a racing start here on LeoFinance, however I still do think that Kraken will be listing Shiba soon, but the listing will be delayed similar to the Coinbase listing that was delayed in previous months. Kraken simply said they need more time, maybe next time Kraken should watch out for over promising and under delivering.
On a brighter note, as this thumbnail shows, I do think Robinhood may be finally warming up to $SHIBA! After seeing their response to the SHIBA INU community today on Instagram,I think it has a hidden "more playful" meaning, by reading between the lines it becomes obvious that they are definitely gearing up to list SHIB sooner than later.
So now I'm doing my part by helping spread social awareness about shiba!
This chart below shows the price of SHIB (Green Line) vs. the Social Volume (Purple Line) Every time the purple line crosses up through the Green Line, we see a massive surge in the price of SHIBA! This is social financial investing at it's core. By doing my part here posting about SHIB, hopefully it helps add one more purple tick to the chart. If enough of us post and tweet about Shiba we can actually change the price! Wooof Woof!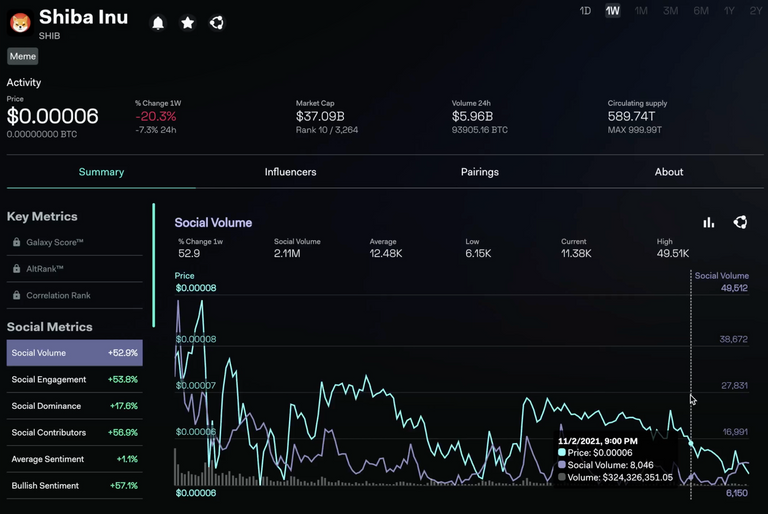 My name isn't @soonlambo for nothing!
My specialty is searching the trends, and social media to find you the fastest way to get you in a Lambo soon, so here it is...BUY SHIB today and HODL!
SHIB is down, buy the dip and HOLD if you want to score a Lambo, (or two) in the future.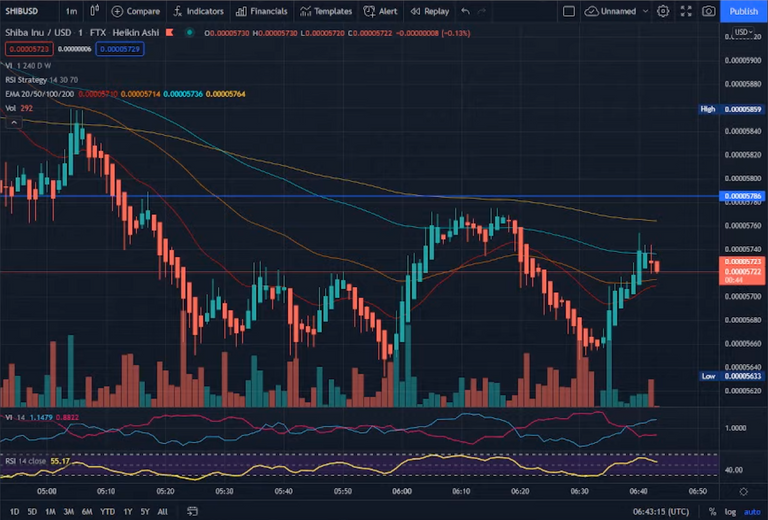 Robinhood Stock is surging again!
Robinhood announced it is opening up their Crypto wallets for transfers, sending their stock flying! If I were you i'd be investing in this company now too on the dip, I did! This news is huge, RH opening up wallets is going to add liquidity to stock and crypto like no other time in history, and will send the stock flying high on earnings announcements to come! This is the news we were waiting for which signals that Shiba Inu is actually really close to a listing on Robinhood!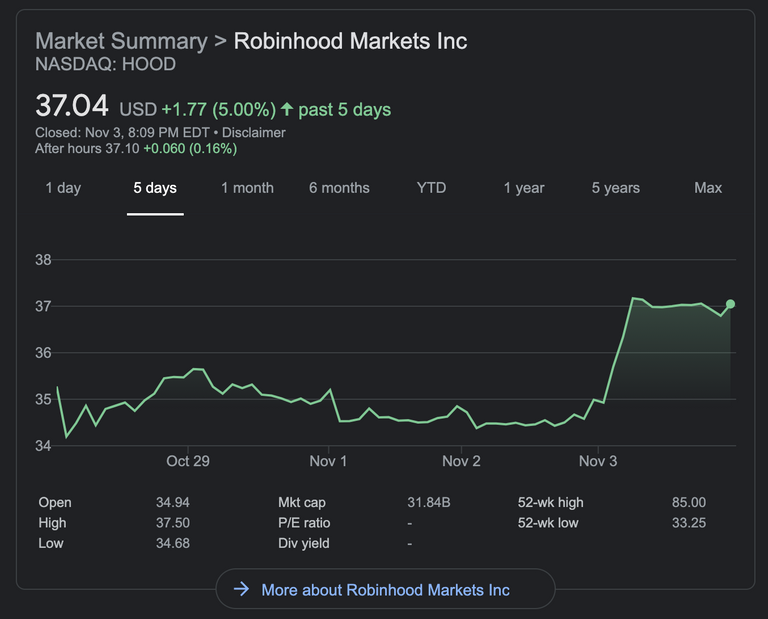 With these two new exchange listing catalysts, a potential RobinHood Listing, and a Kraken listing of Shiba Inu, I think SHIB is poised to explode to the upside over the next few months, I see Shiba being priced to perfection down here at this level in the mid 5000s, so I urge everyone to buy some SHIB for themselves before it's too late, and join the SHIBARMY now! Be sure to follow me @soonlambo for more breaking news about SHIBA INU and other powerful tokens and coins. And remember never underestimate the underdog, and be sure to soonlambo too!
NEEEEEEEYYAAAAAAAH!
---
---