I have finalized the New grow room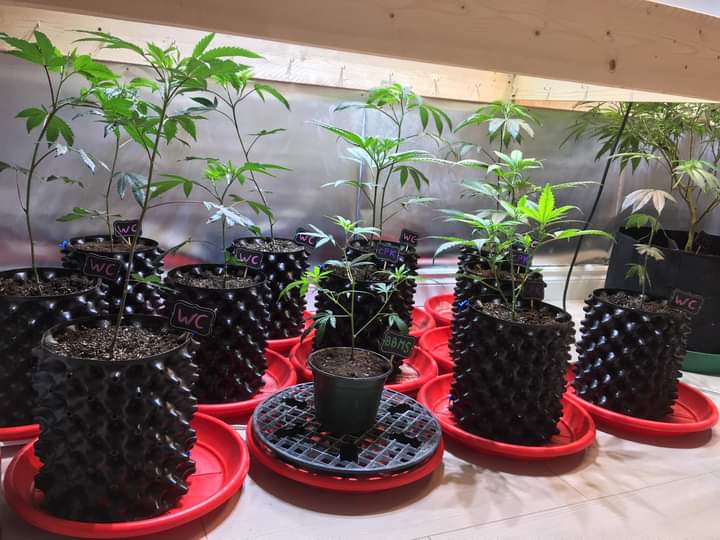 Very happy to have finalized the new grow room and received a special cultivar of a BlackBerry Moonshine! I got it from a special place... it's a clone from a commercially selected cultivar kept especially for its Rosin pressing qualities (wonderful terps, amazing return on presses ~20-25%) ... so this girls buds will mostly be frozen right after the initial dry period and pressed in the future.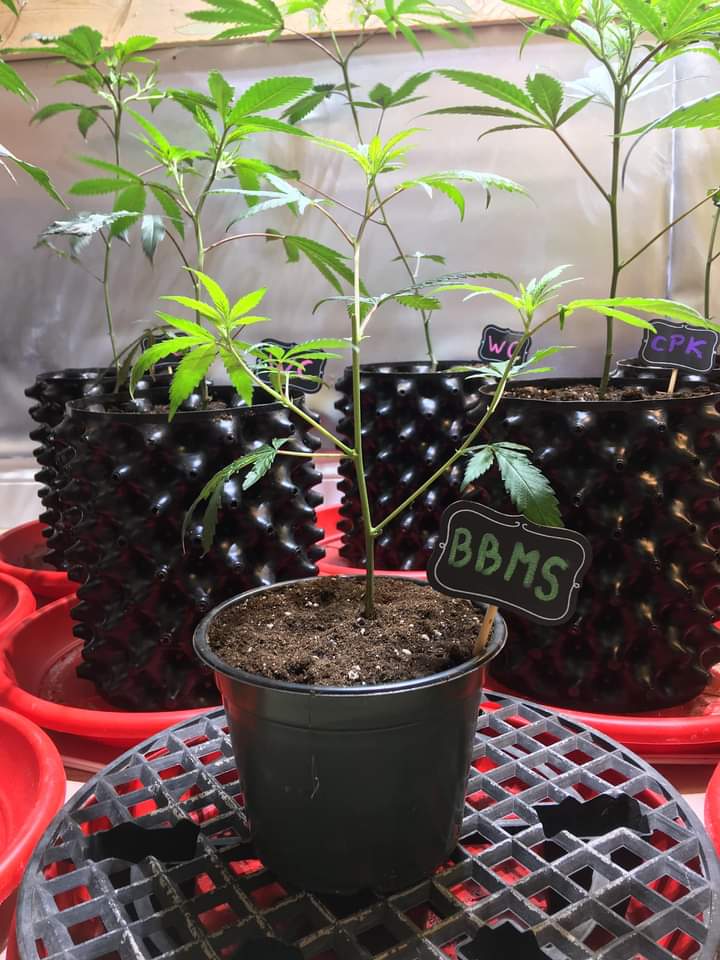 I let this wave of clones stretch on purpose since the trellis will be at 2 1/2 feet from the floor (saves me time as I trim everything under the net anyway) ... I just took down the lights and gave them their first topping, two more toppings to go for 8 top colas and then I'll switch to flower all except the BlackBerry Moonshine of course, that baby is getting transplanted in a week and getting a separate room for longer vegetation and future cloning.
Other strains are Critical Purple Kush and Wedding Cake, mother plants in the corner are 2 Wedding Cake cultivars and 1 wild ass revegged Critical Purple Kush.
Happy Growing 🌱
---
Posted via weedcash.network
---
---