Tales of the Urban Explorer: Yorkshire Rider Headquarters
I got wind of this one from another explorer who went in with a lady companion, who managed to fall through the floor but luckily did not injure herself.
If I would have fallen through that hole (see below), I know I would have been injured. Some people are made of jelly and rubber, I tell ya.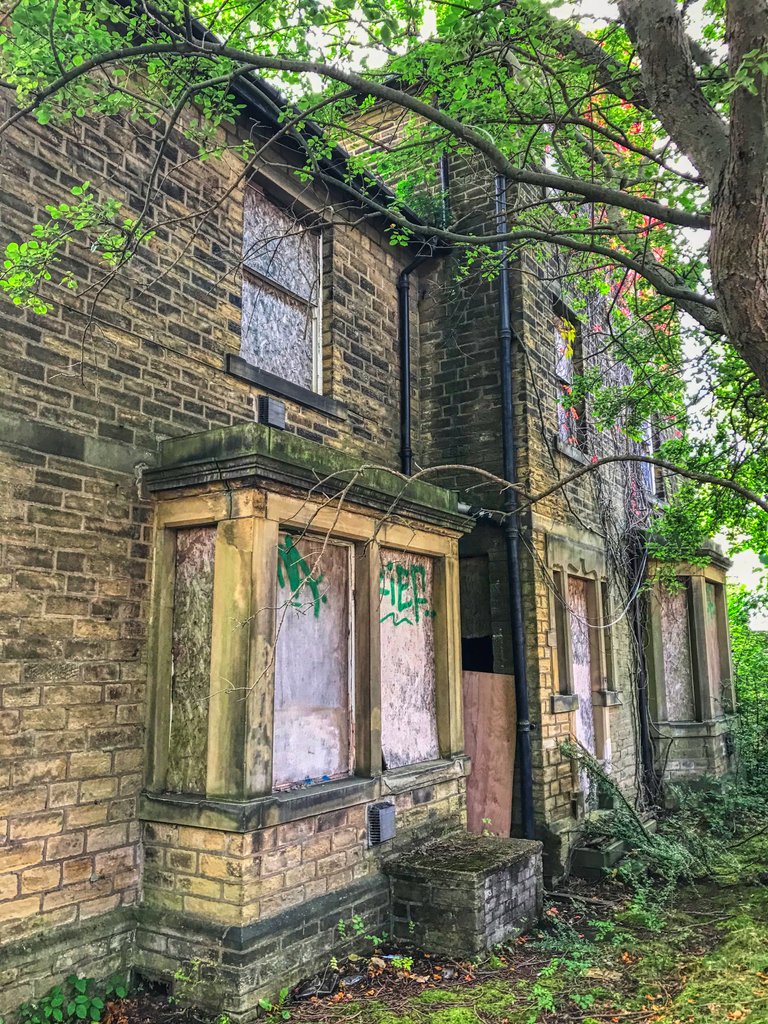 Yorkshire Rider was formally a bus company that was bought up in 1995 by Badgerline, who also look to have been swallowed up by another company since then.
The former bus company appear to have abandoned their headquarters which is very close to where @c0ff33a lives. In fact, it was just one week before the last HIVE get-together at @c0ff33a's place that I was here and took these snaps.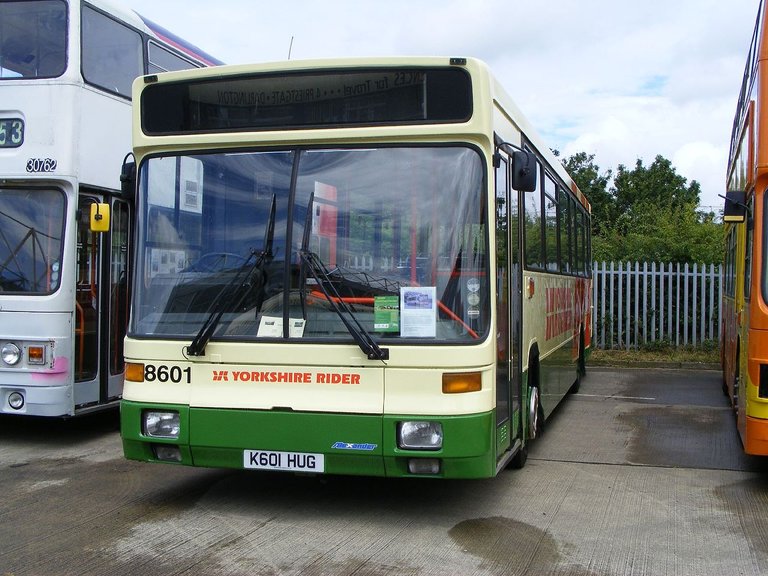 Source
...'a former Yorkshire Rider bus, not a thing I travel on these days'...
Grabbing a ground-breaking image of the front of the Yorkshire Rider Headquarters was tough as once inside the grounds there were was little room to manoeuvre.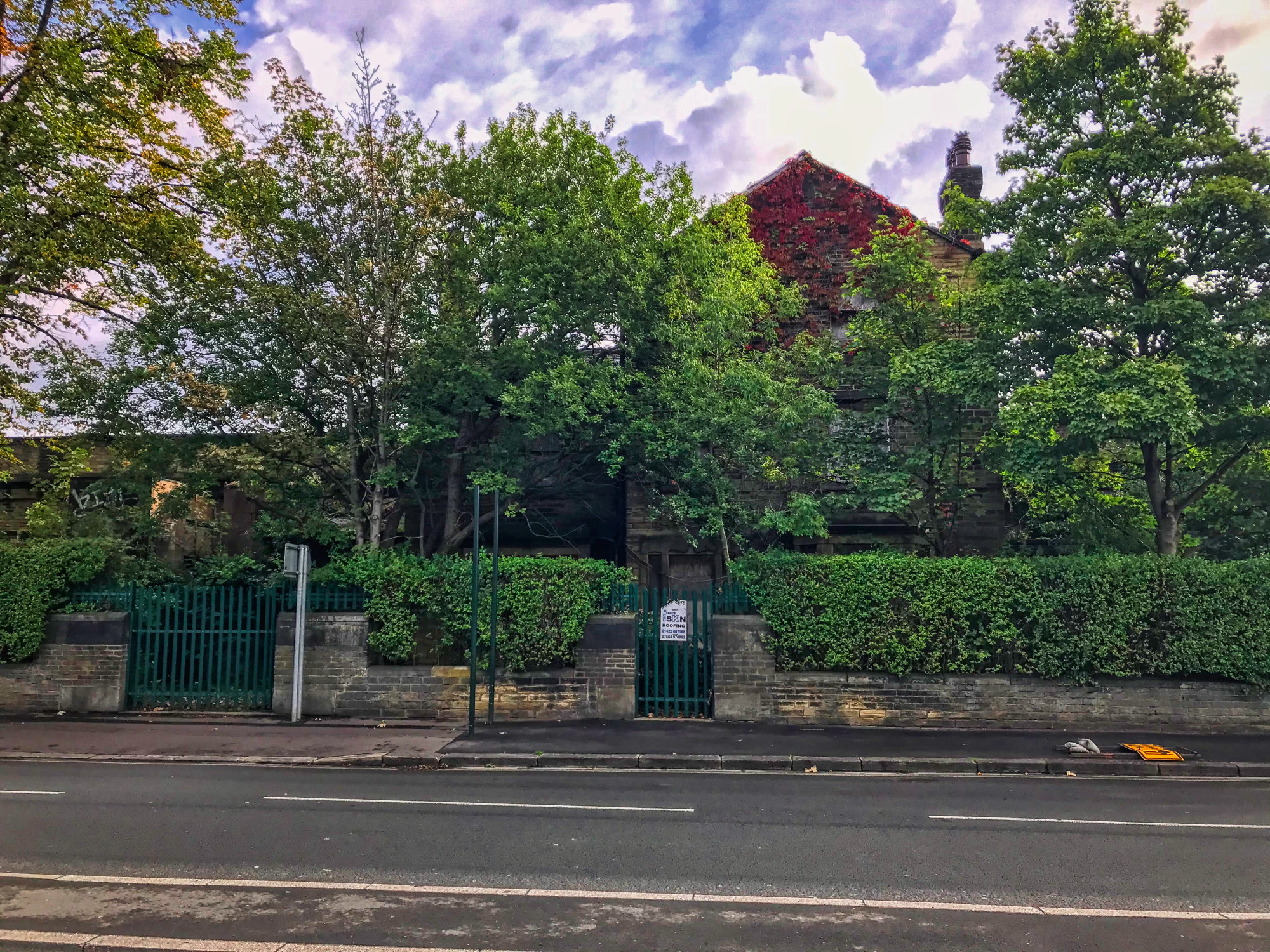 The view from the busy road was one full of trees and unimpressive. Scraping through the guarding bushes and over a small spiky fence was not an issue, as was getting inside.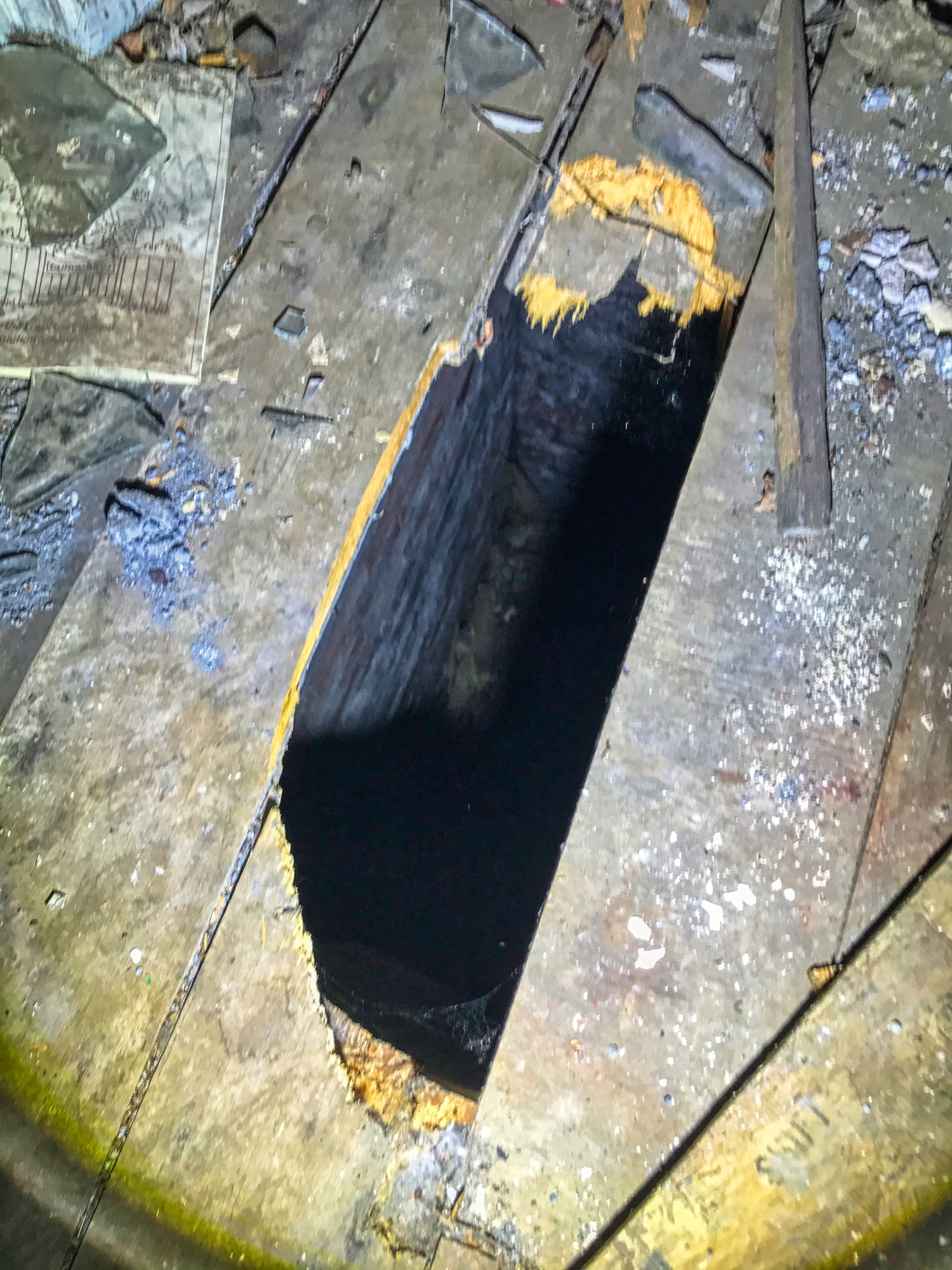 The first thing I noticed was this hole the size of a human foot, with a 12-foot drop into the cellar. OK…, this would need a little care.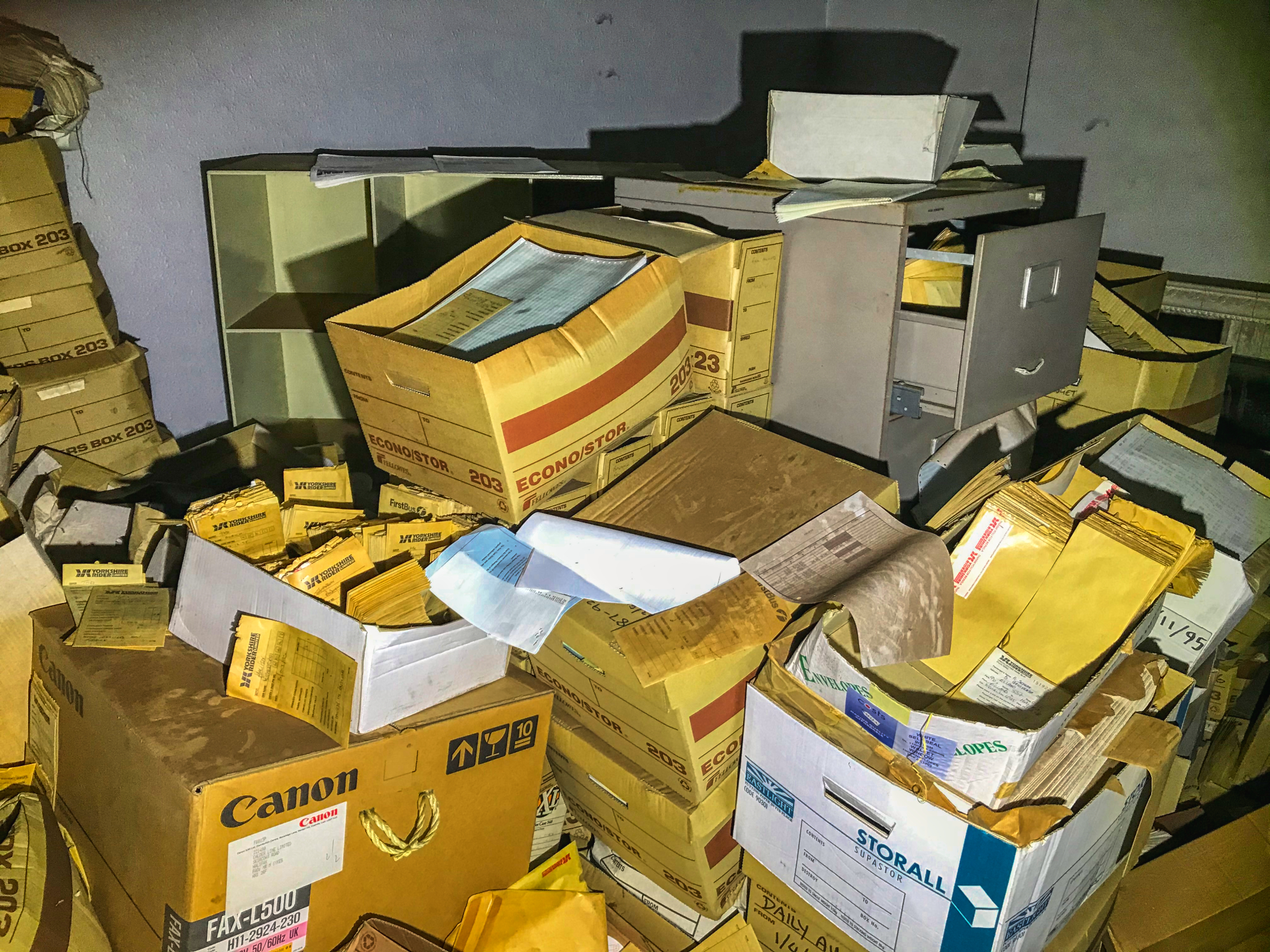 Sidestepping the hole, we entered a room crammed full of old materials from the nineties.
If the business ceased in 1995 then why am I seeing an uncollected fare slip from one year later?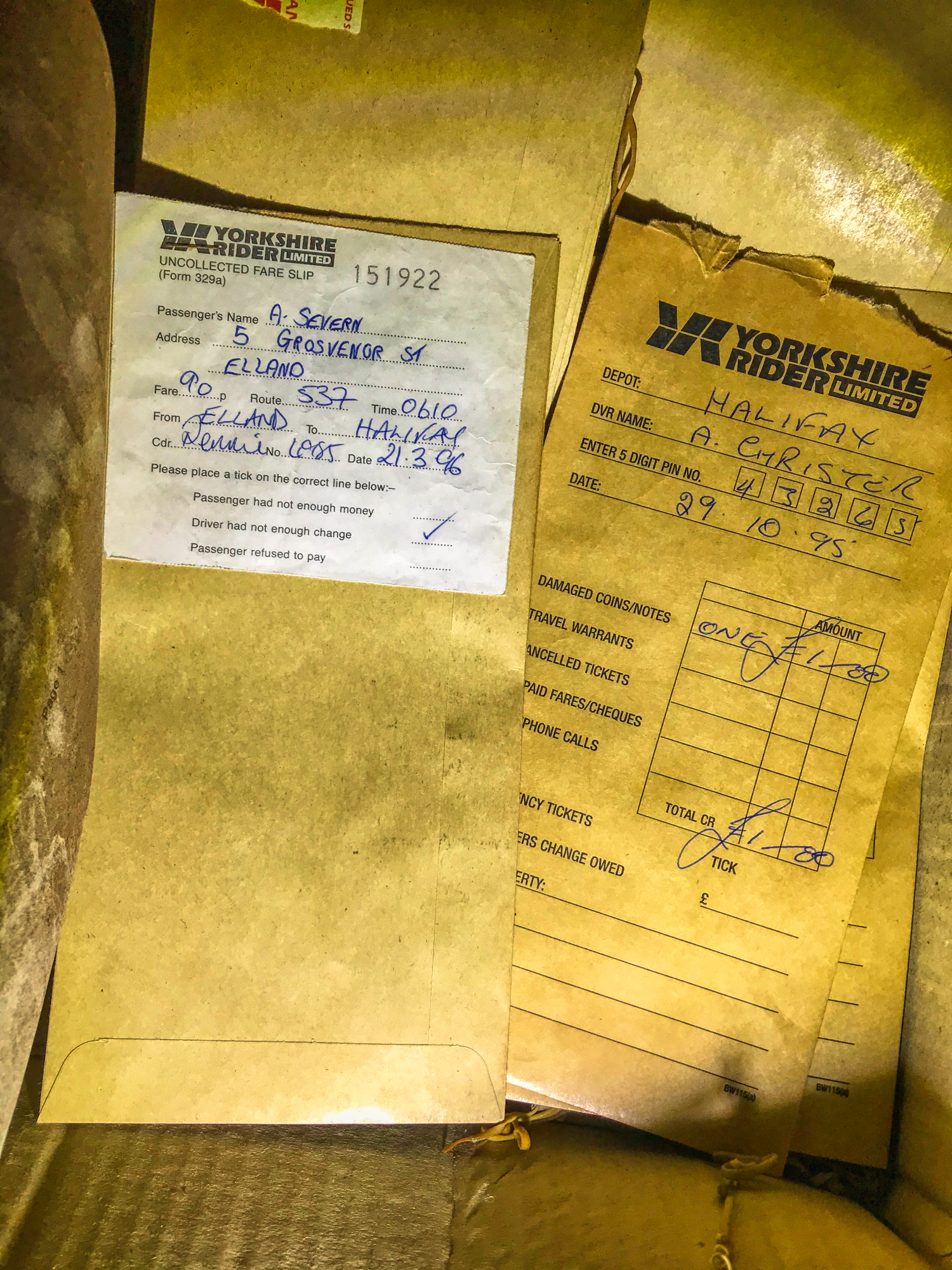 The driver had no change? Did 'A.Severn' get his 90p back.., that did make me chuckle. The 'passenger refused to pay' option is even better!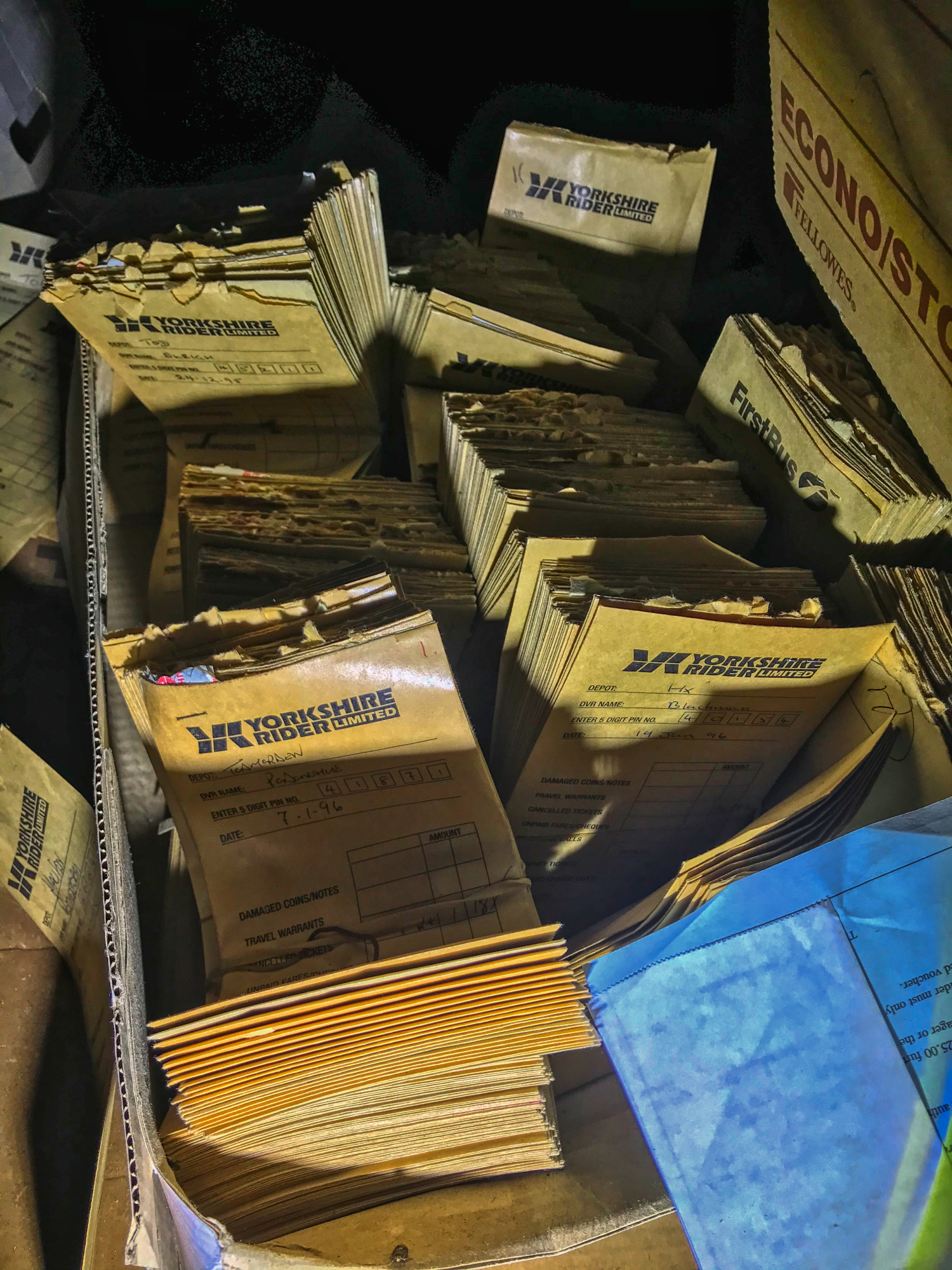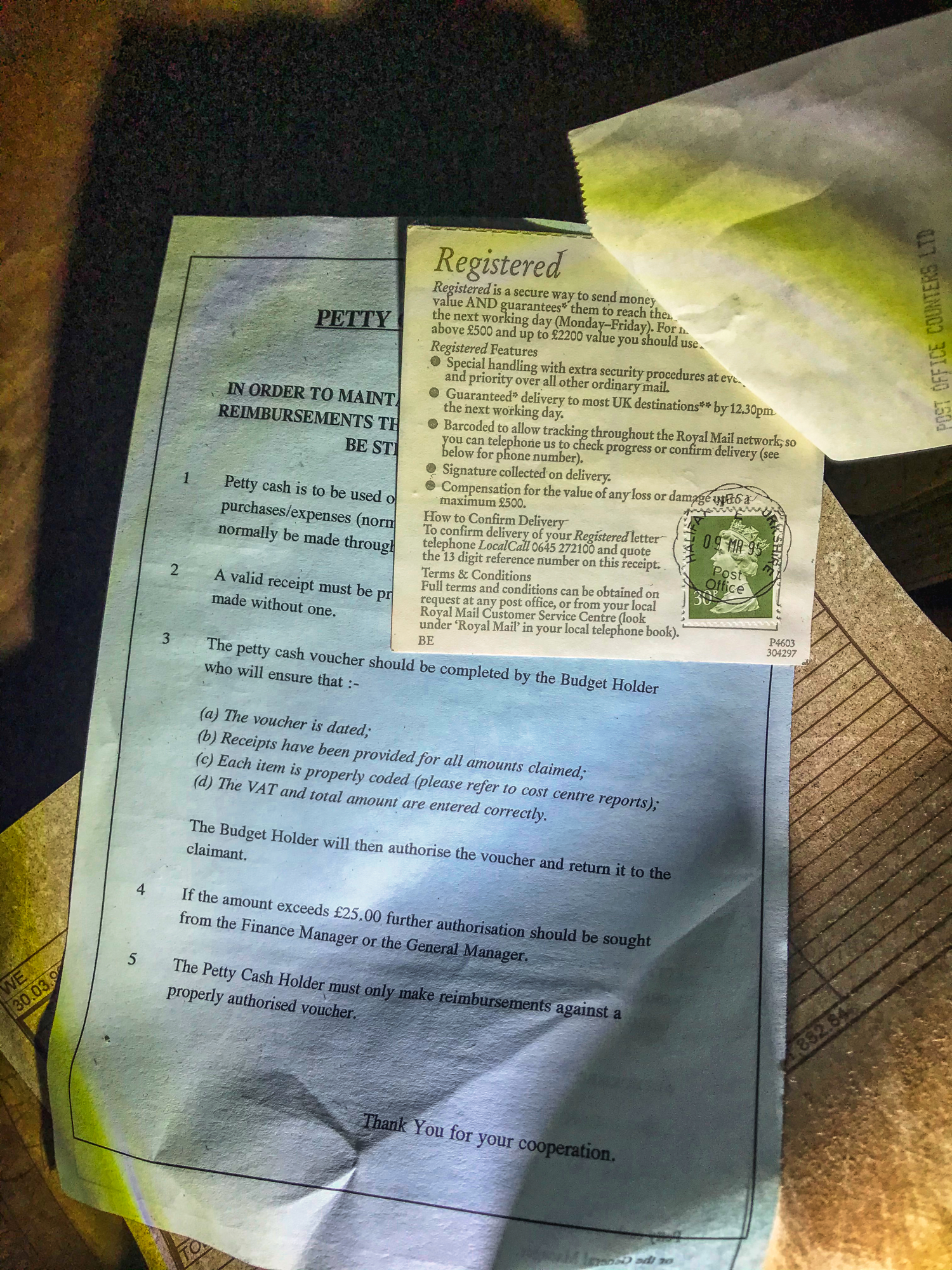 Registered Mail for only 30p? that does seem kind of cheap.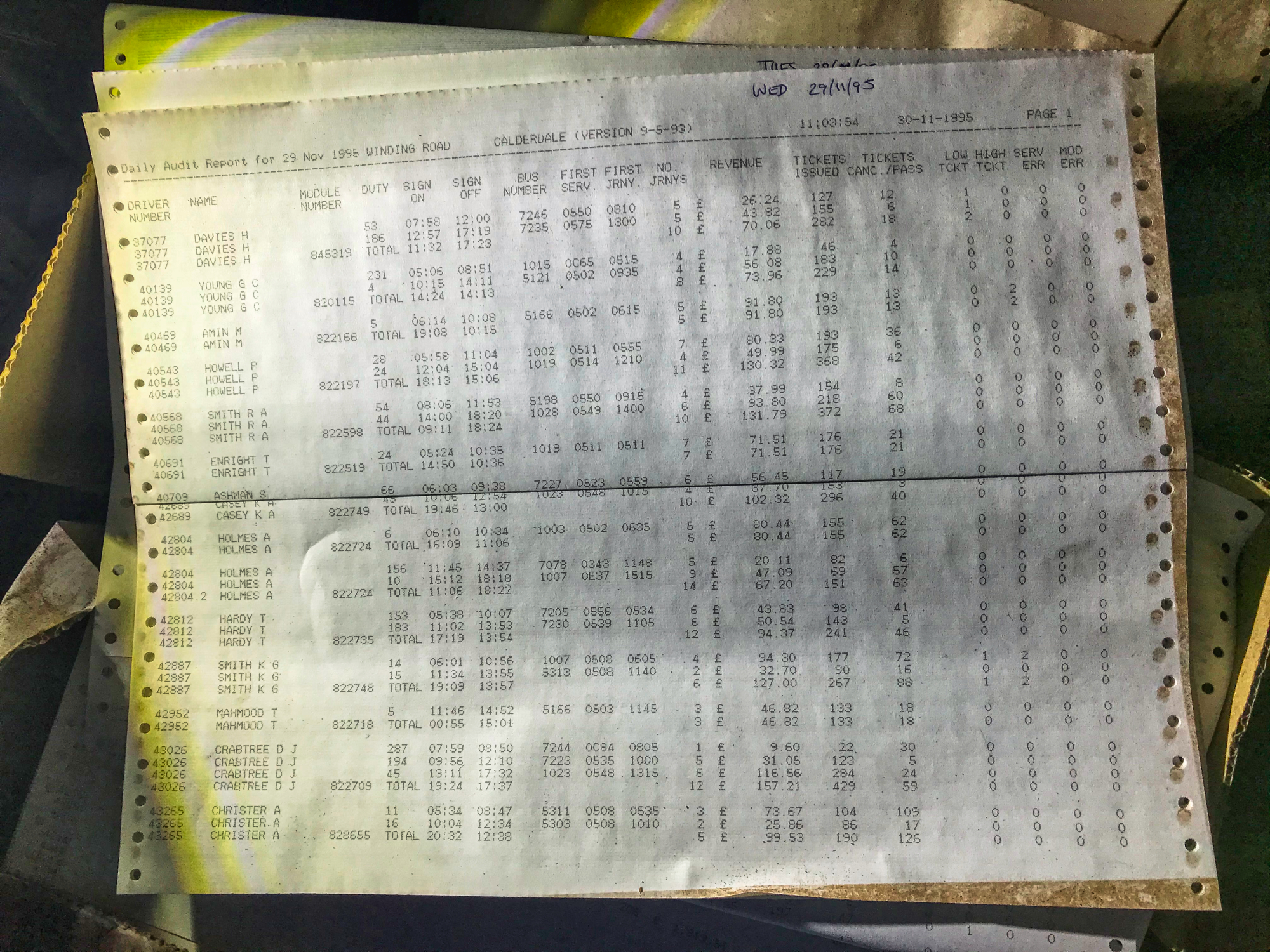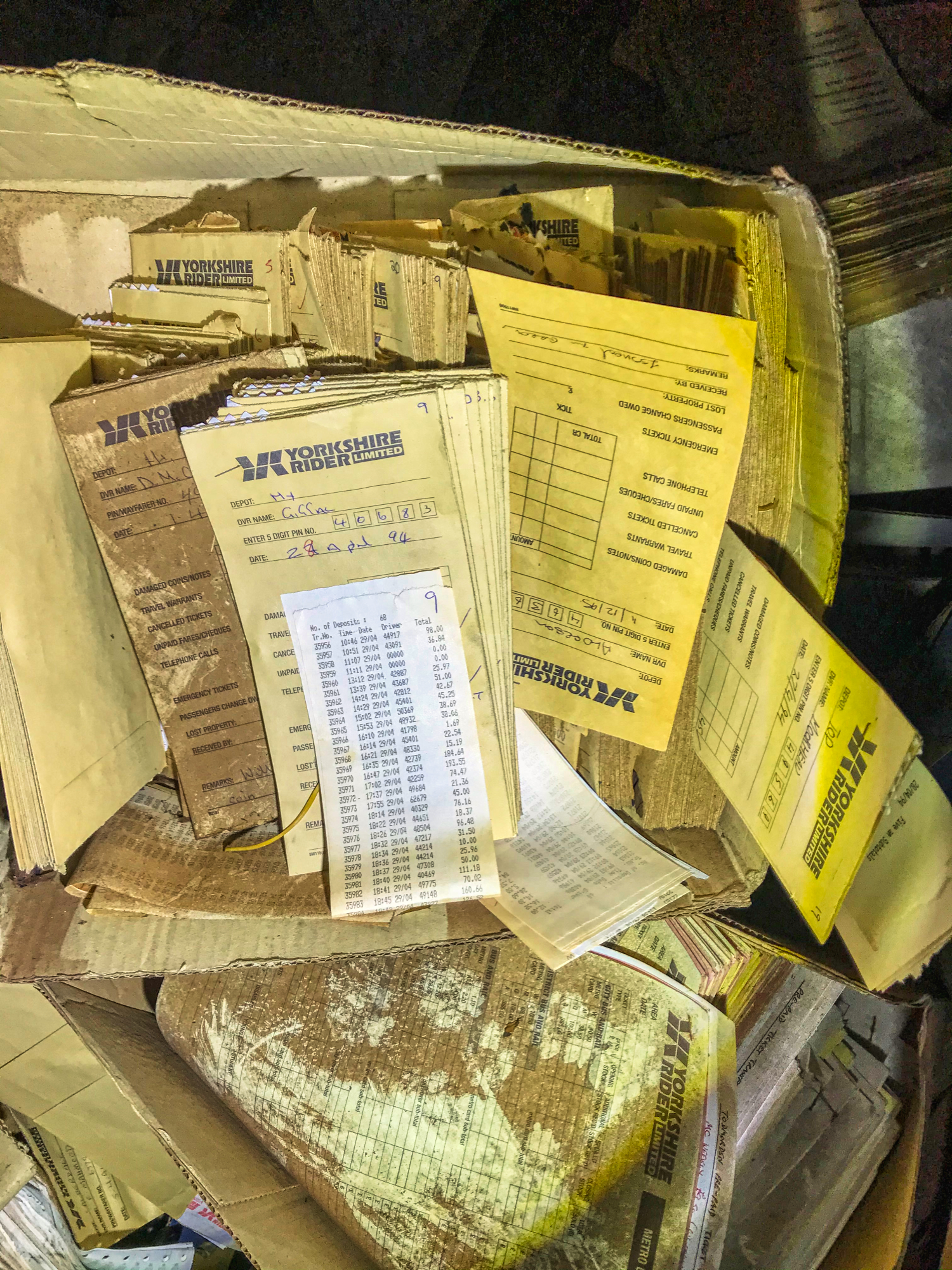 We have 68 deposits and some of sizable value. Deposits to what I wonder? Bus fares are not cheap and some of these figures are in the hundreds.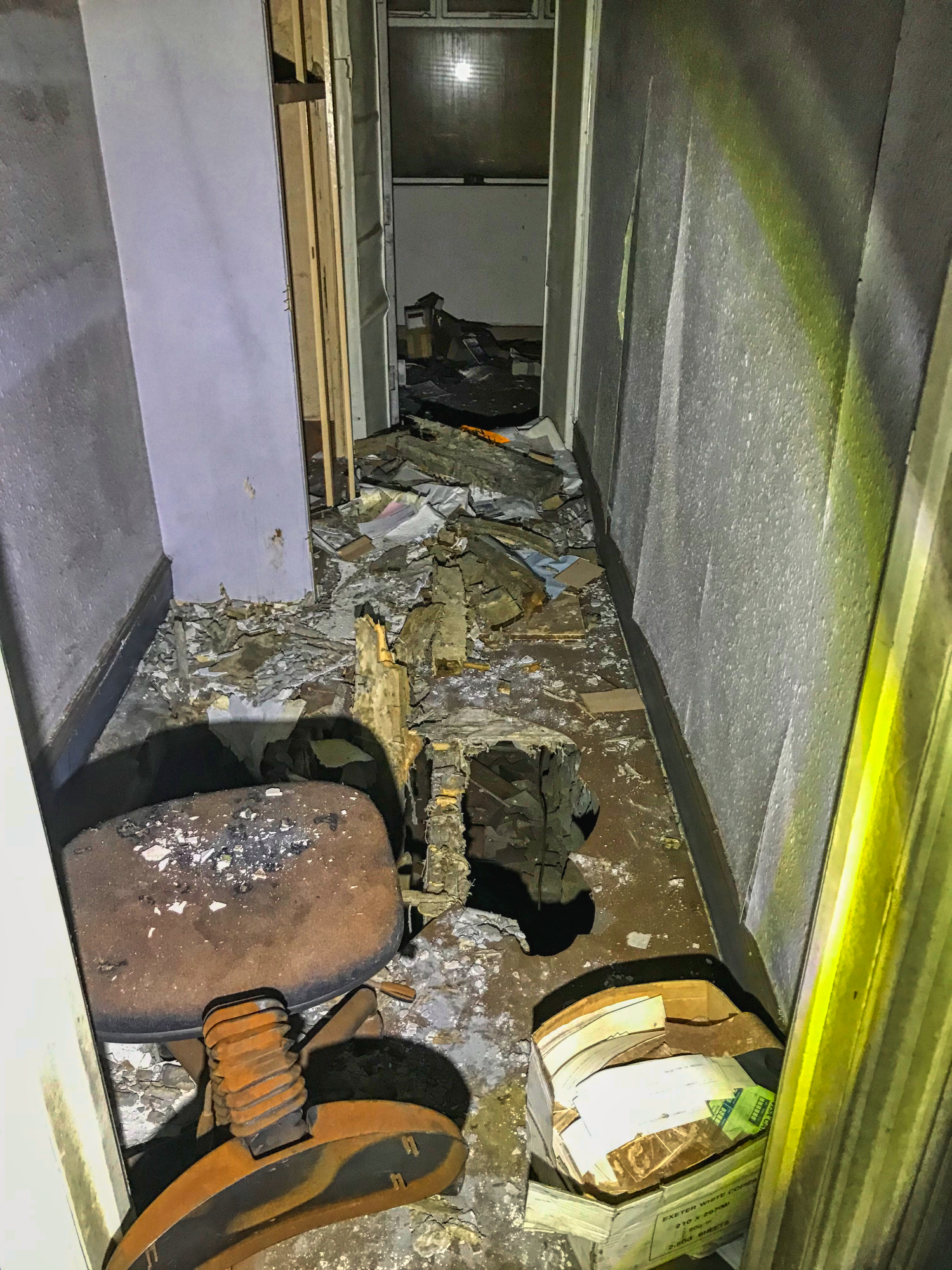 We quickly came upon the area where you fall through the floor. It was around a 2-foot drop, not enough to kill, and could leave you with some injuries.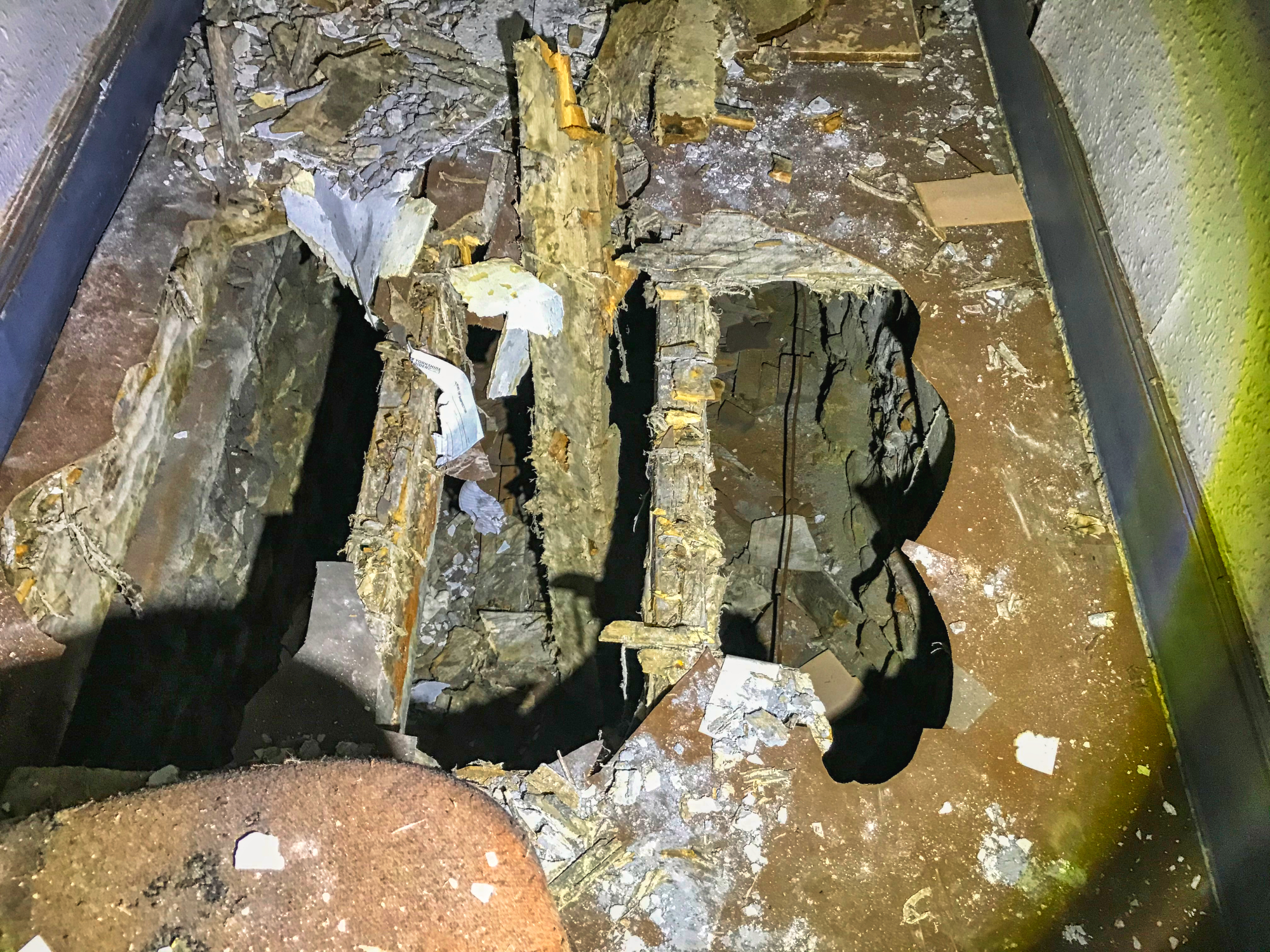 I had to jump the gap and hope the other side was not as fragile.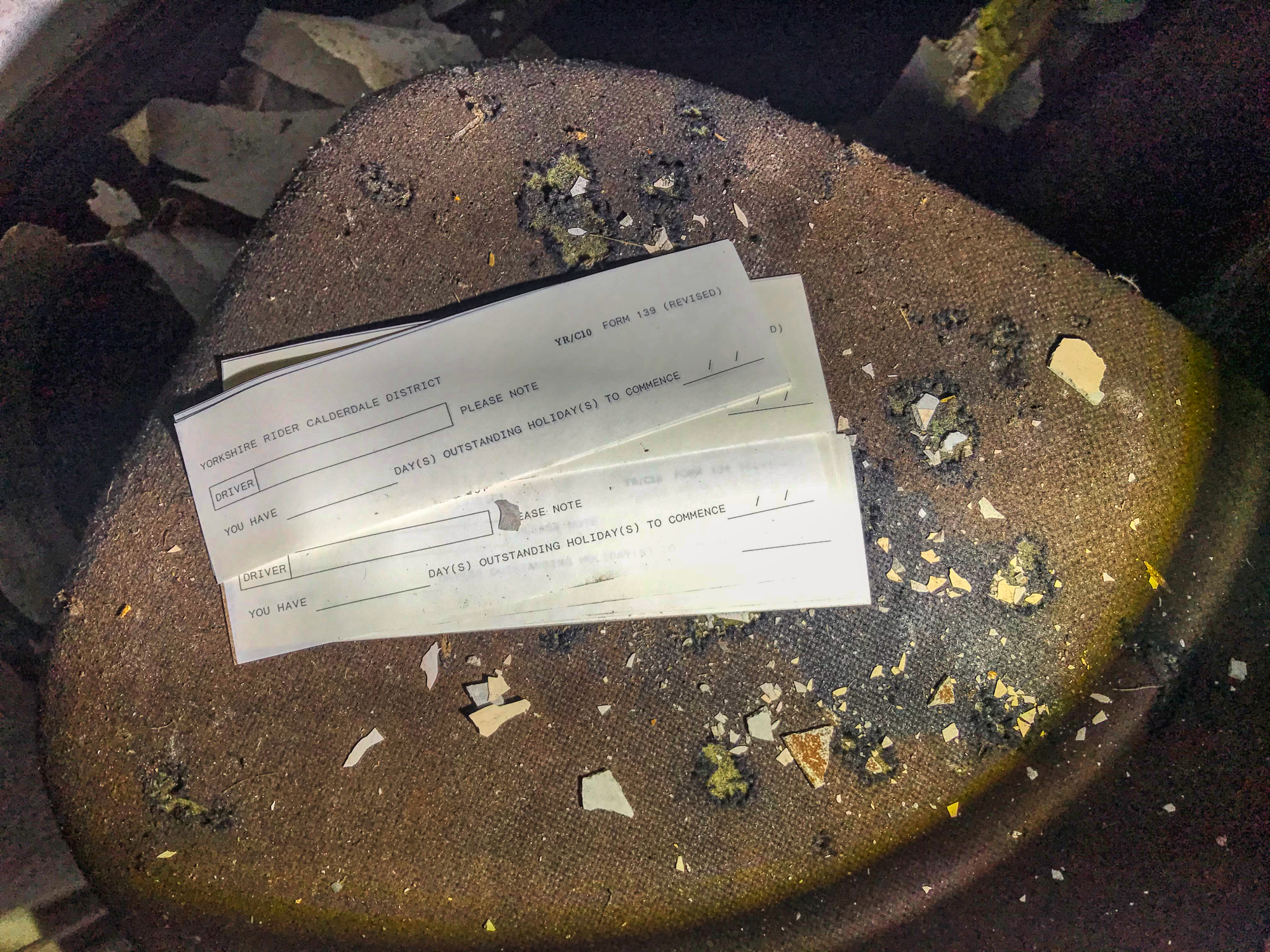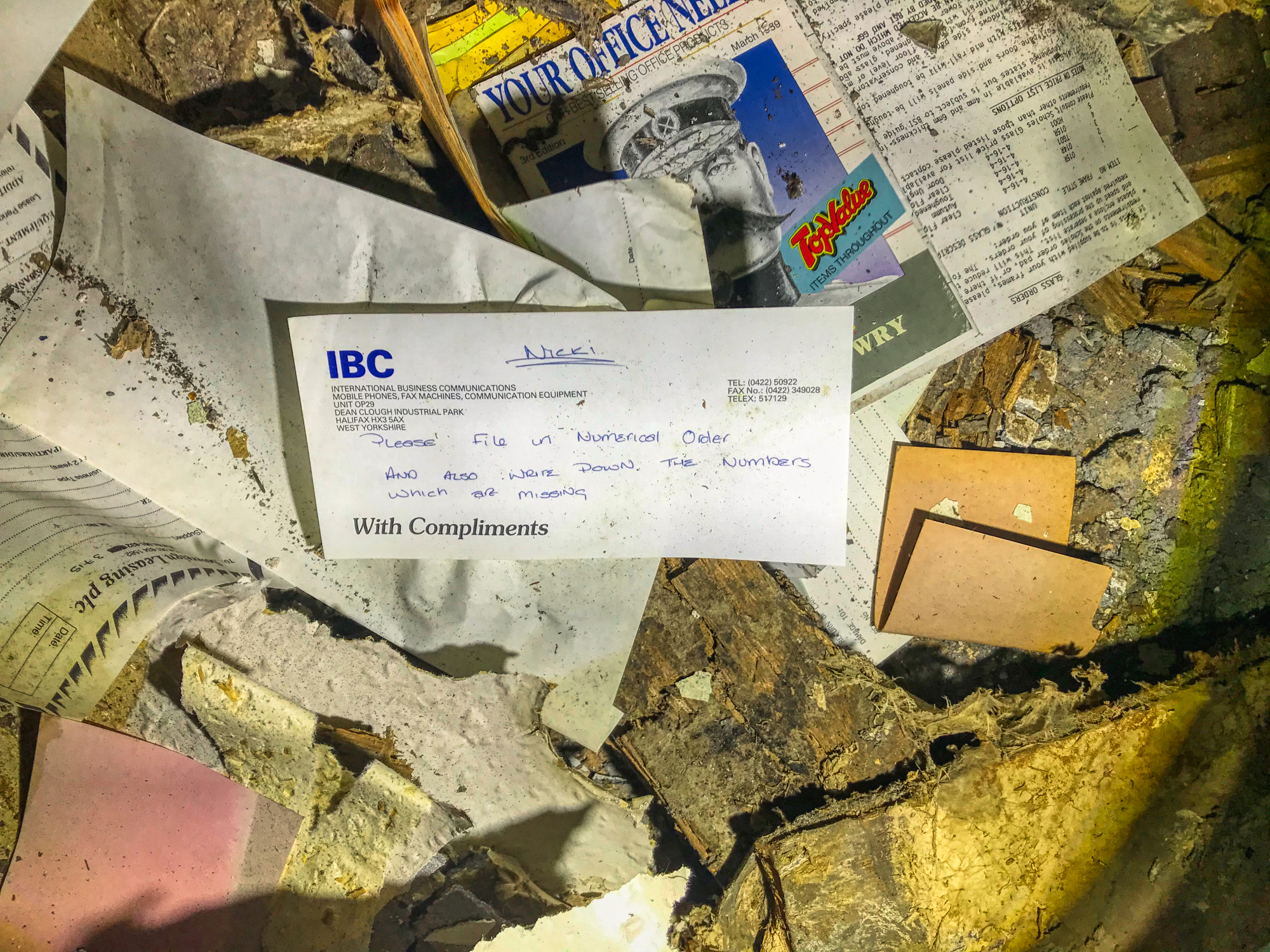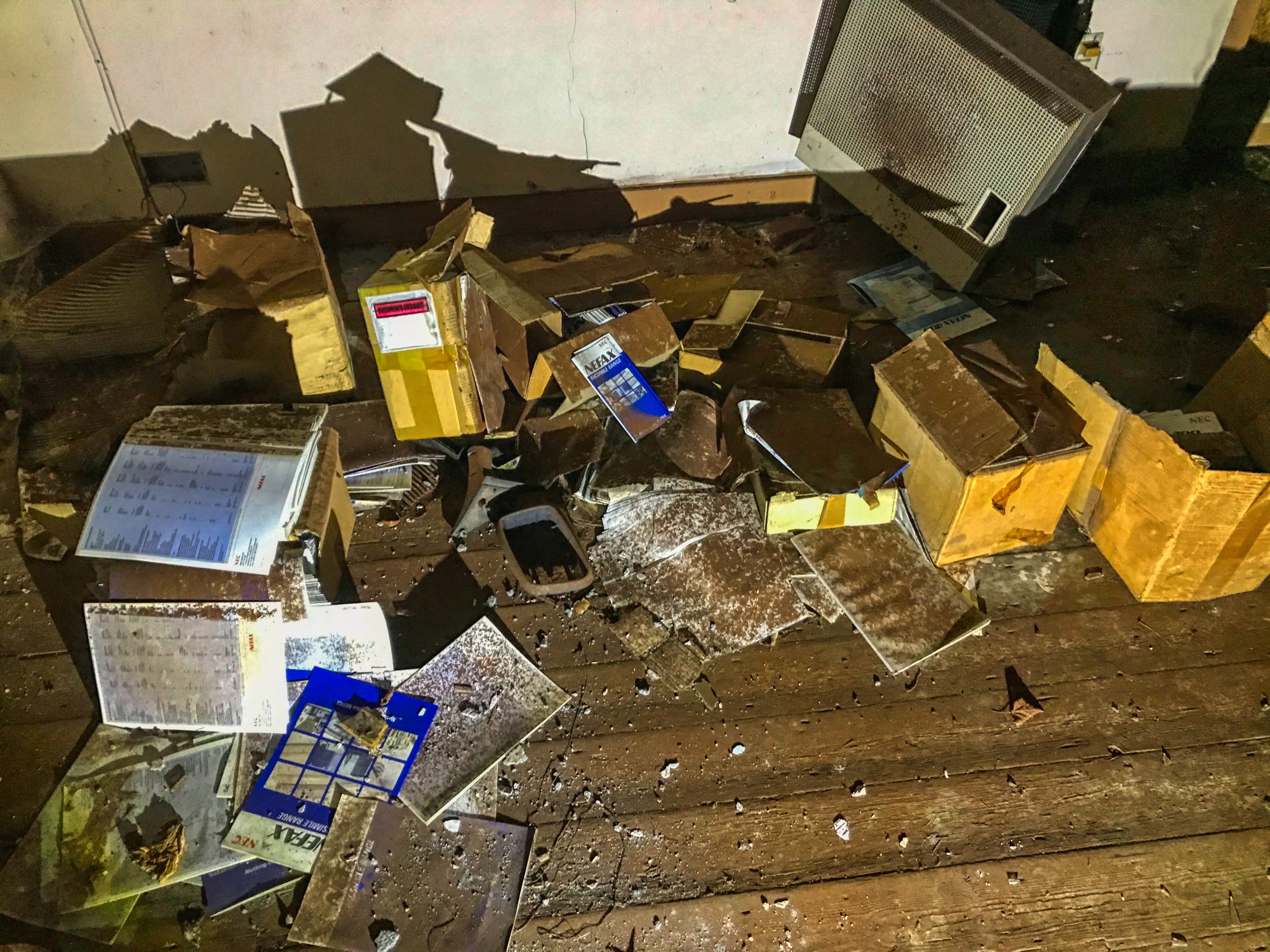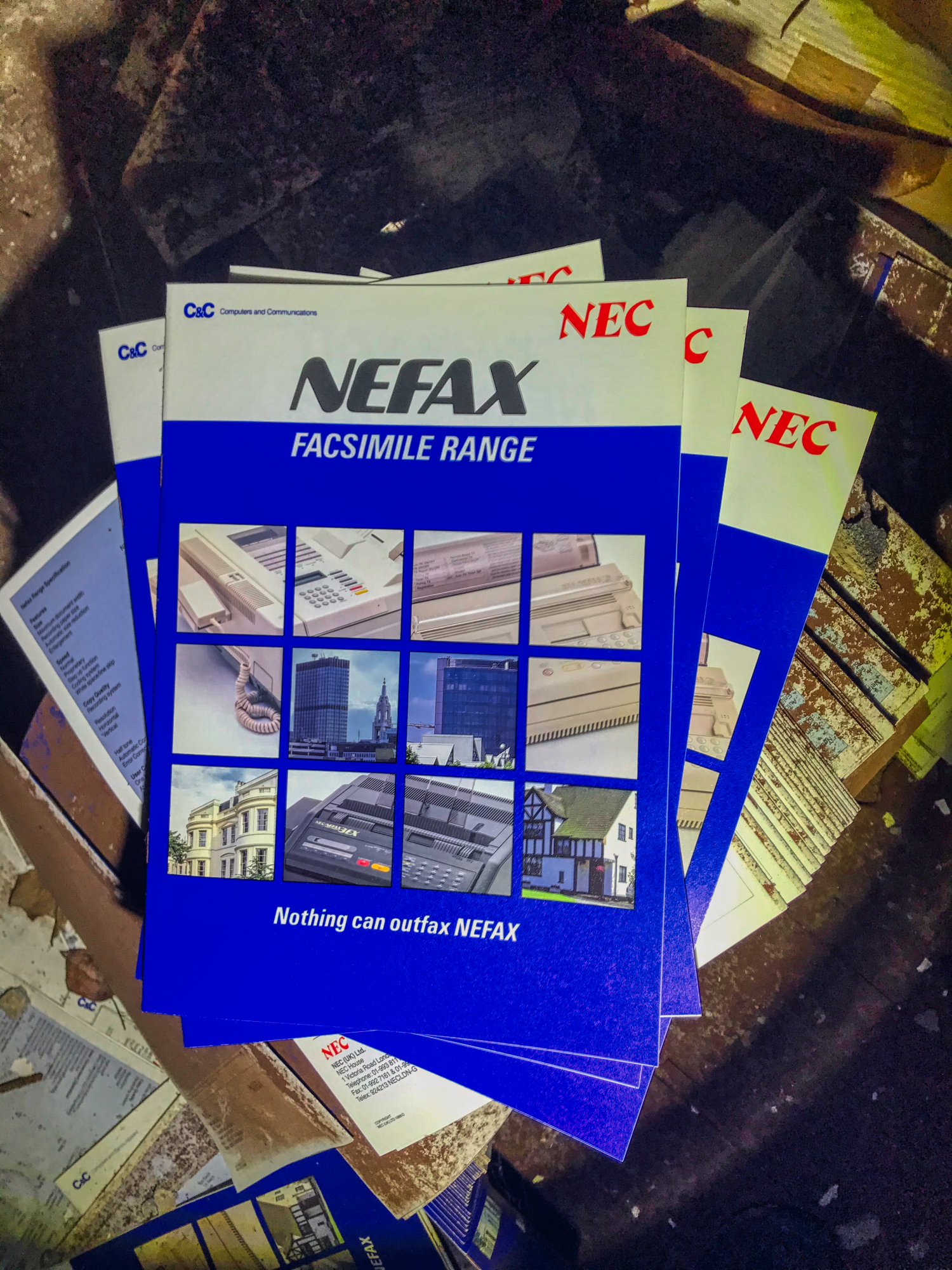 Does anyone use fax machines these days? They were an essential business item during the nineties.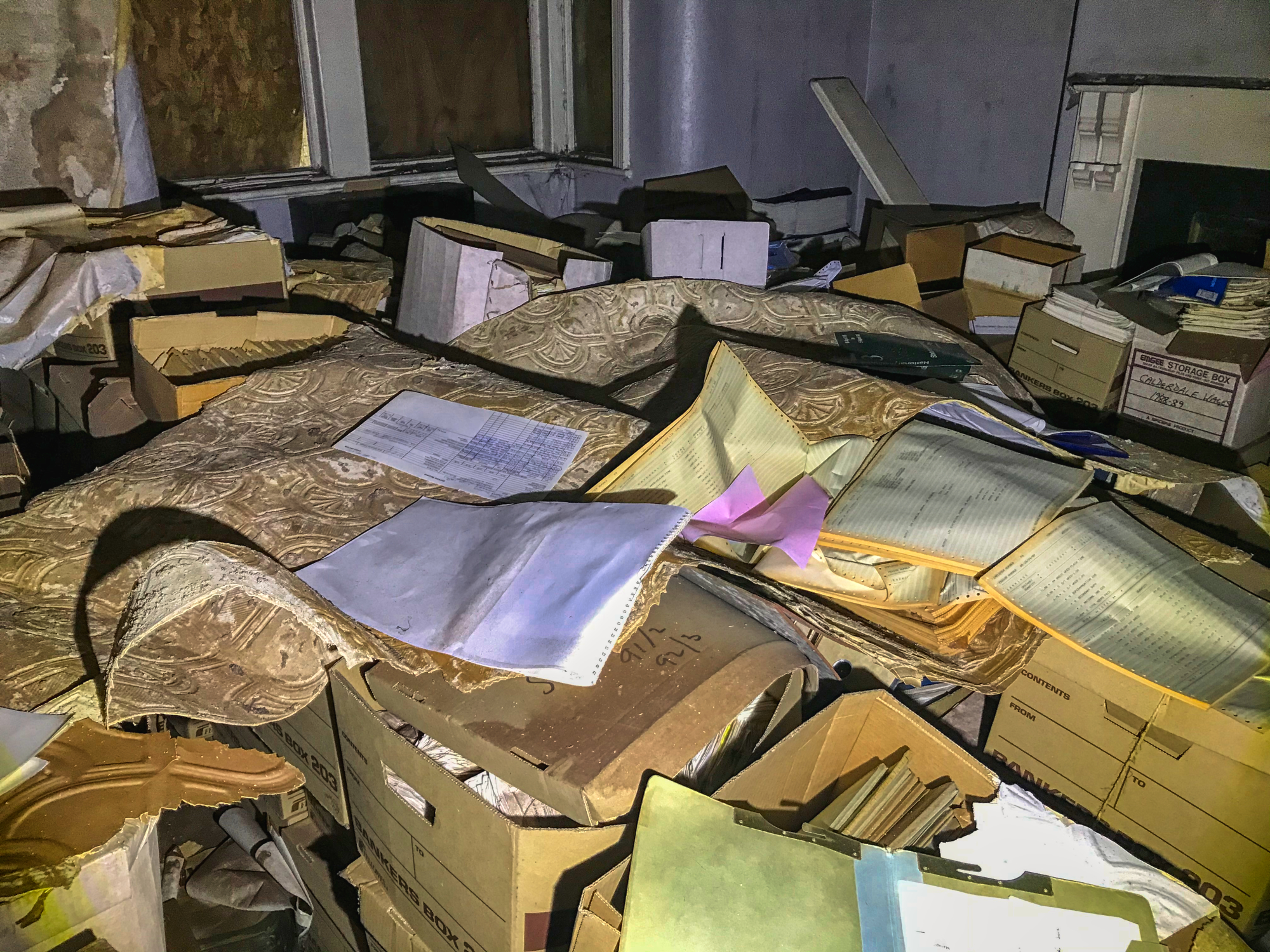 Backtracking over that big hole and managing not to destroy my legs we entered yet another large room teeming with old Yorkshire Rider archival material.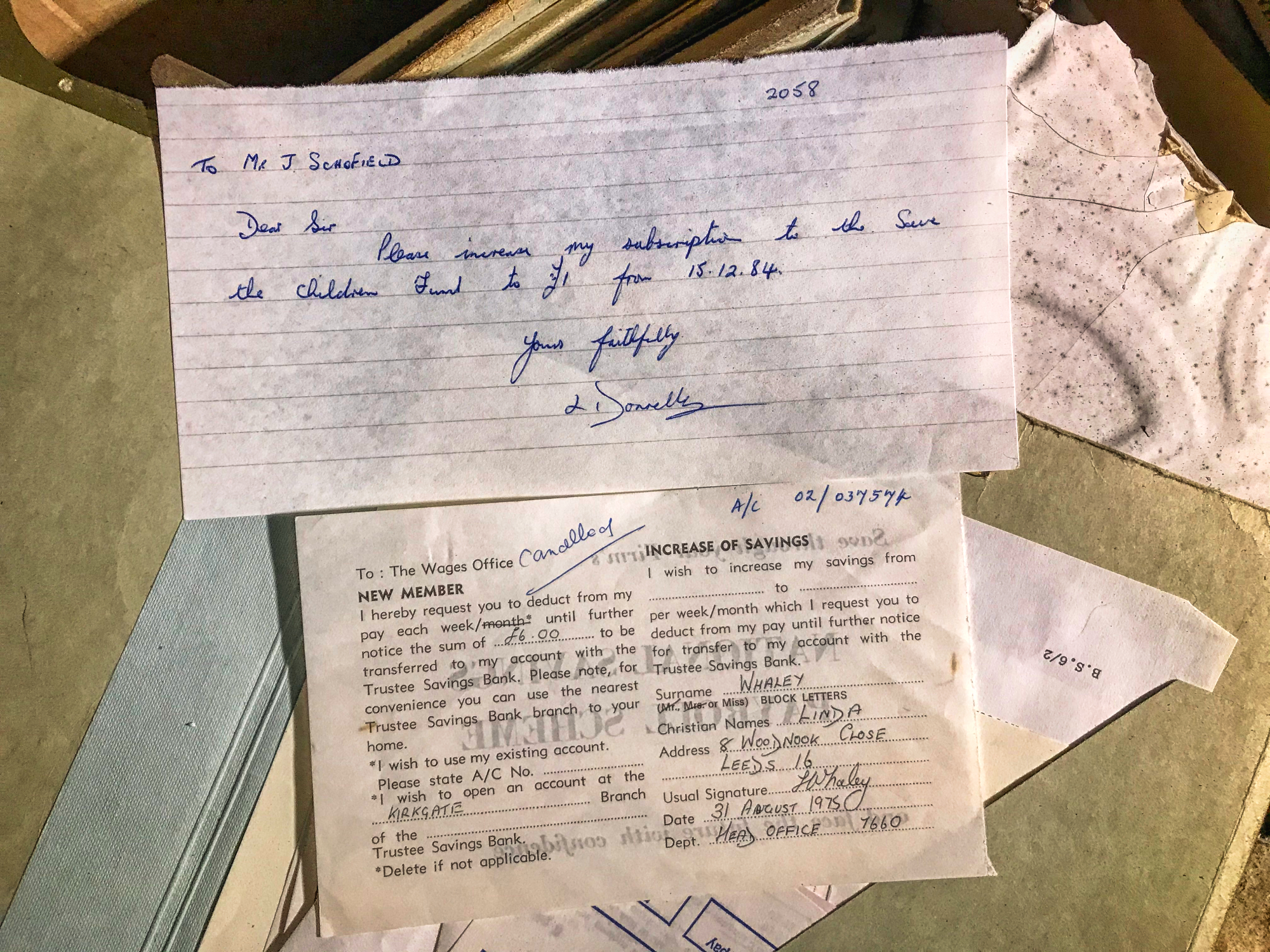 This was getting better, the seventies and 'Trustee Savings Bank' (bought up by Lloyds decades ago) and a personal note from December 1984.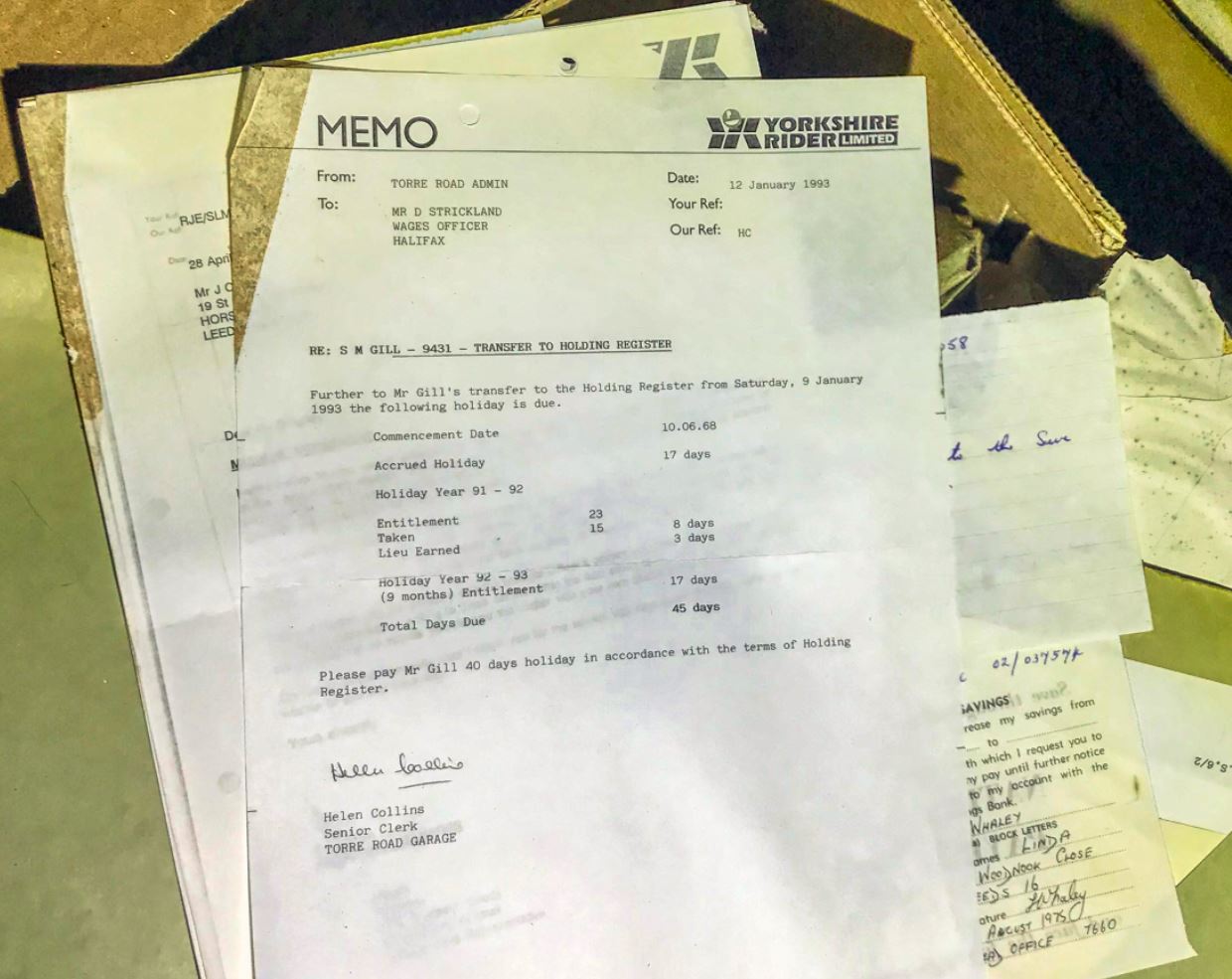 Did they make a balls-up of Mr. Gill's Holiday pay? It says 1993 and then 1968.
I tend to take these snaps and take little notice at the time, only now do I look at them with interest. You never know who sees you going into such buildings and I like to be quick.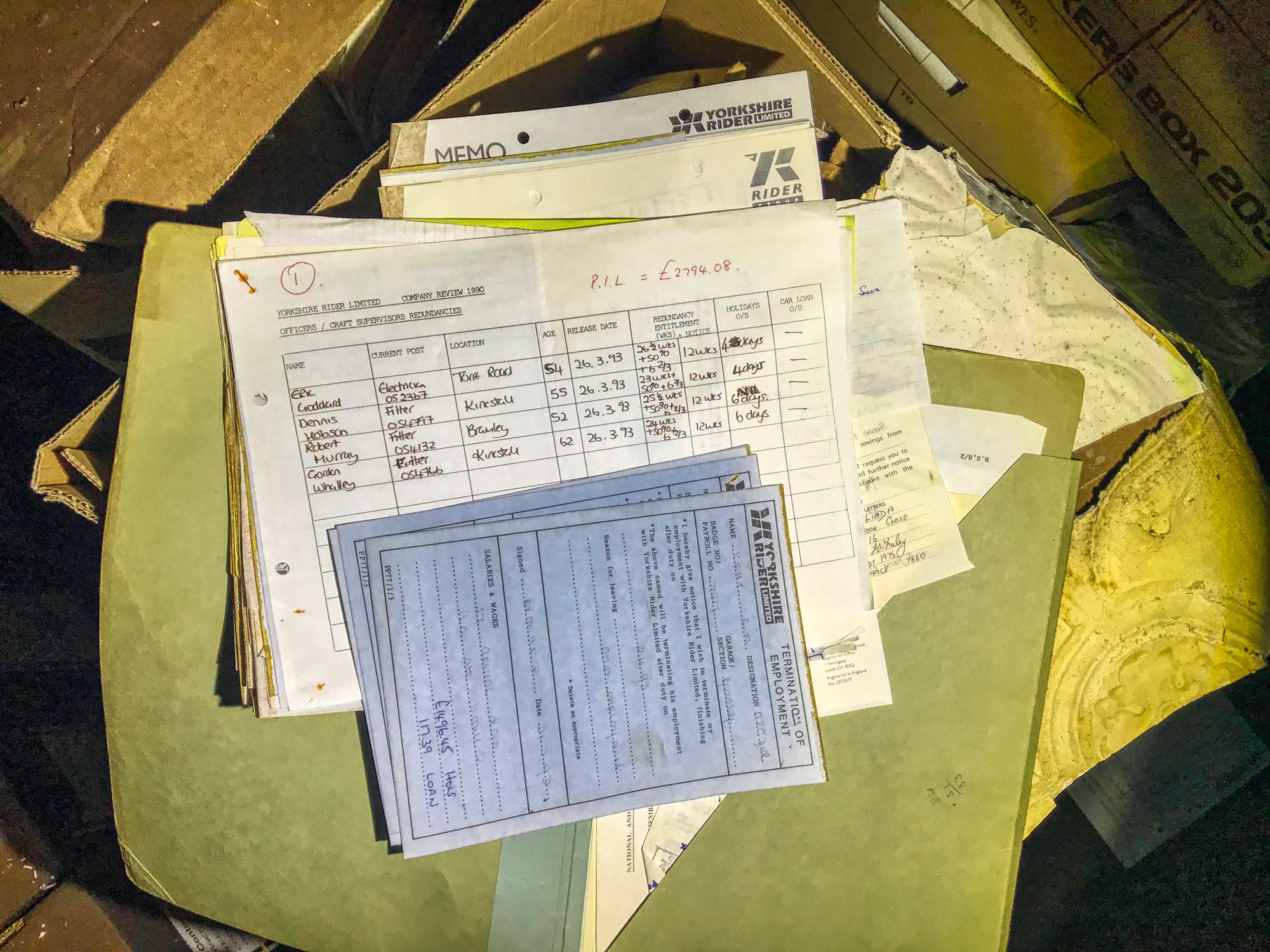 These guys getting their redundancy pay will now be in their eighties and possibly no longer on earth.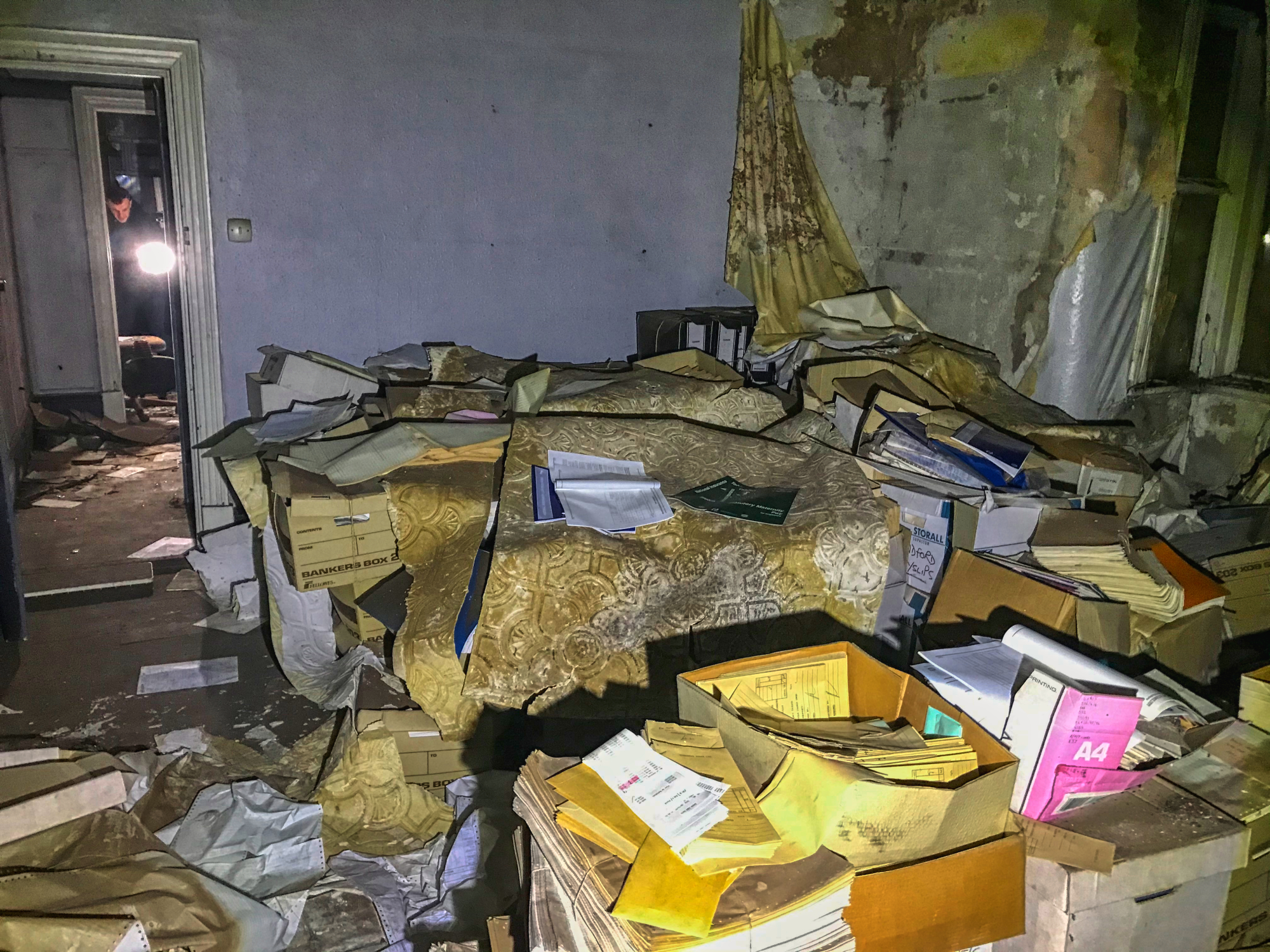 ...'@dizzydiscovery manages to overcome the big hole without having to need hospital treatment and catches up with me'...
I do need to take more care and have less foot photography.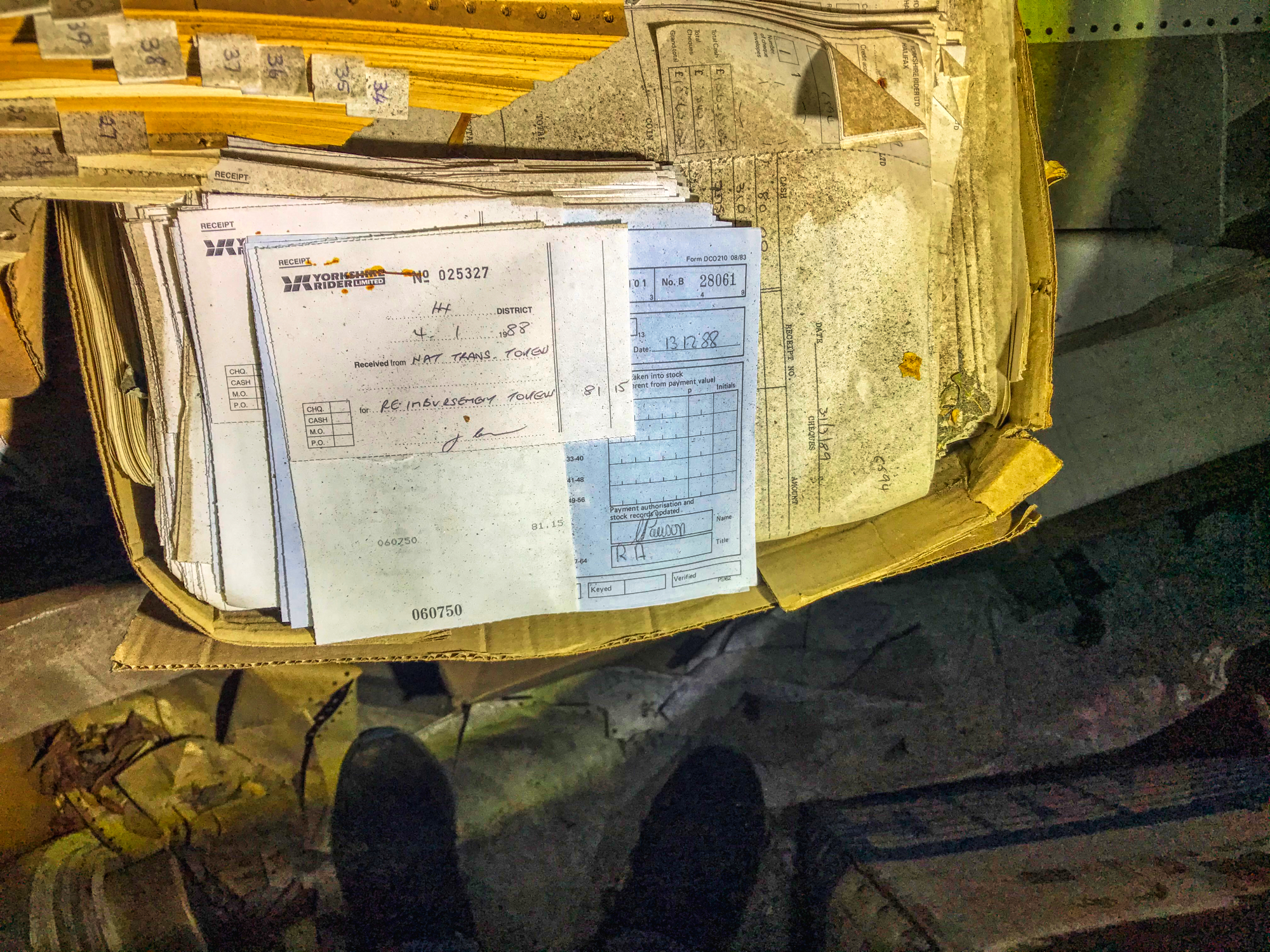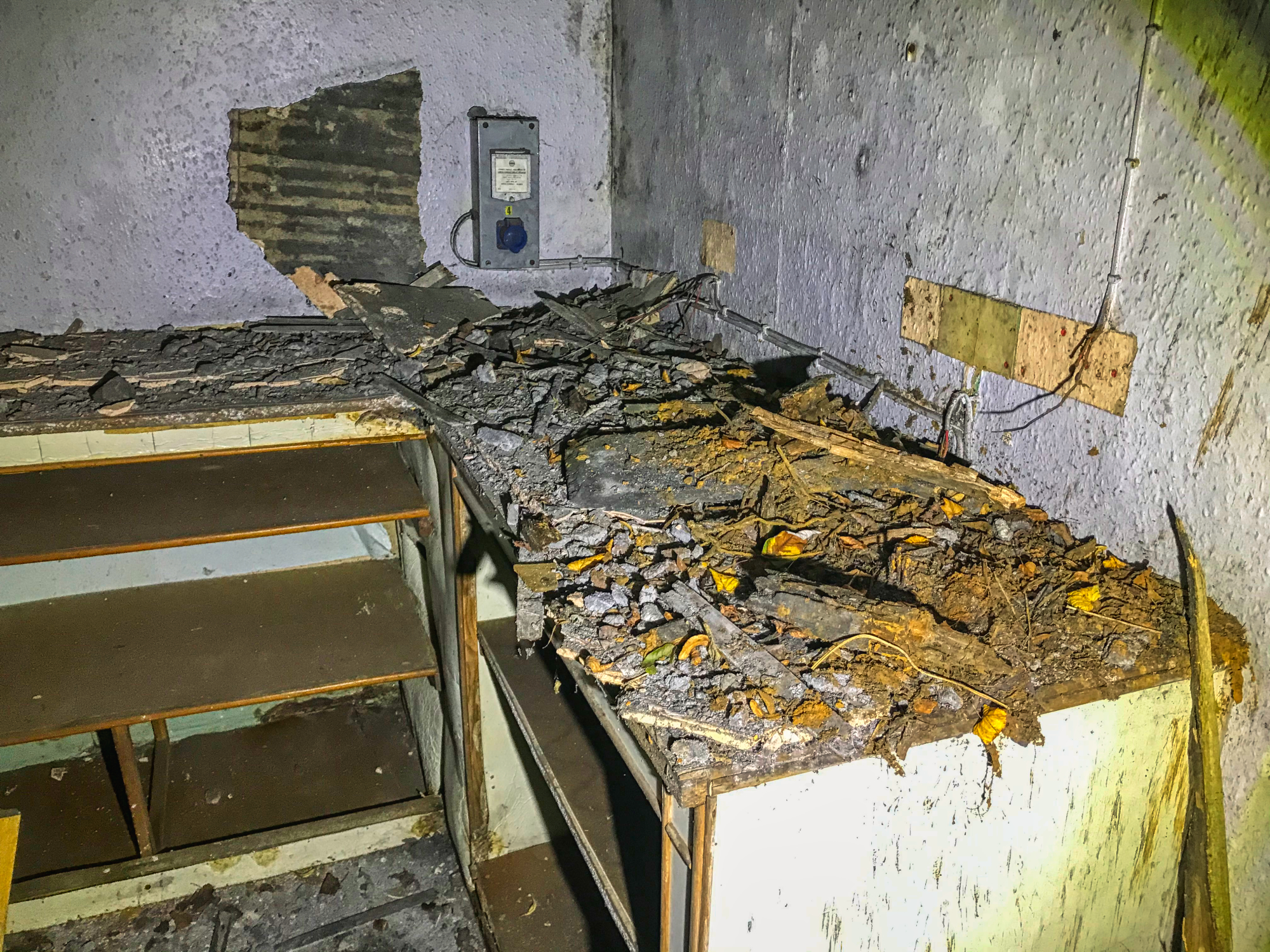 The basement yielded little of interest besides rusting shelves.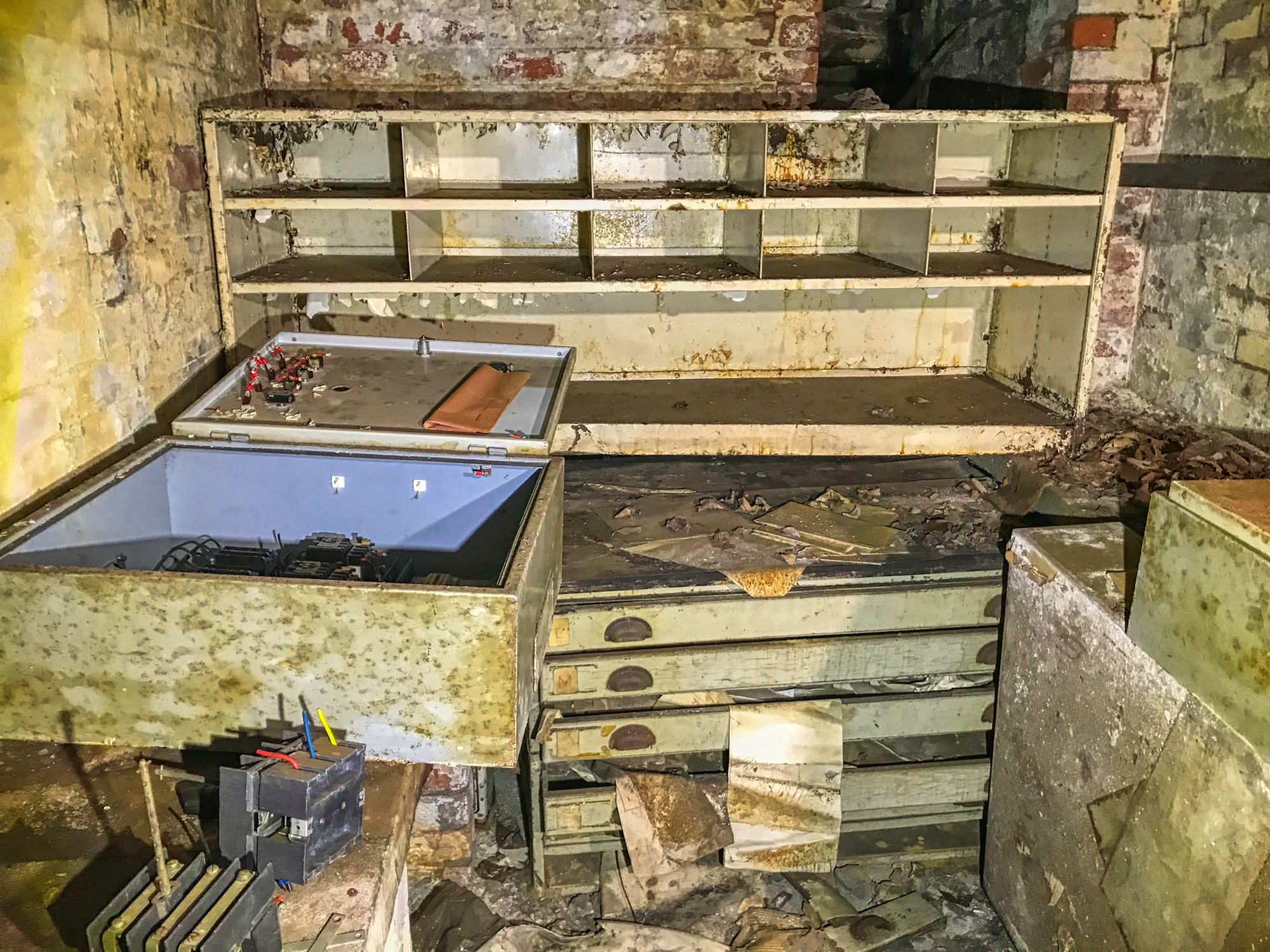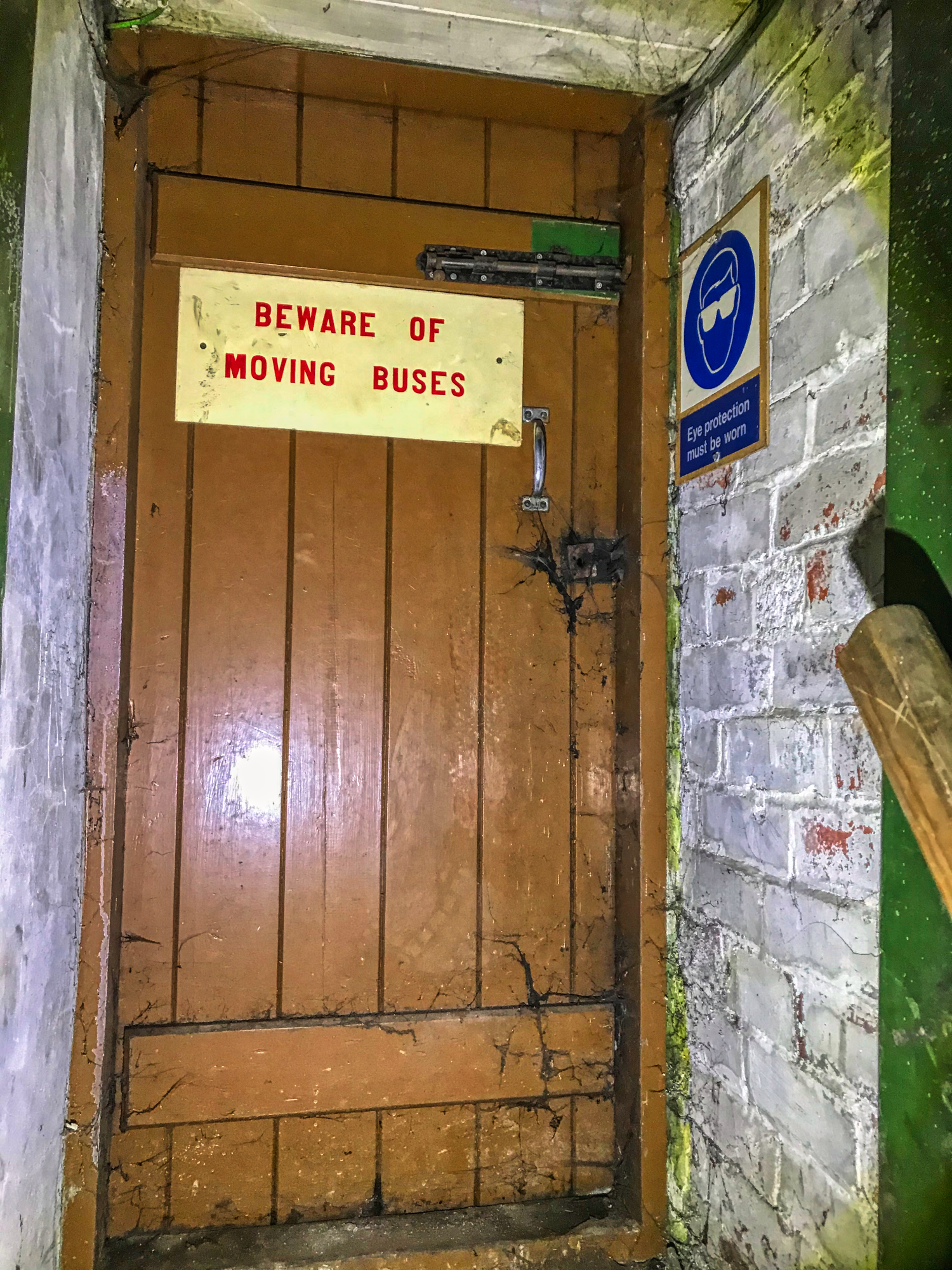 I think there are live buses on the other side of the door. It was locked.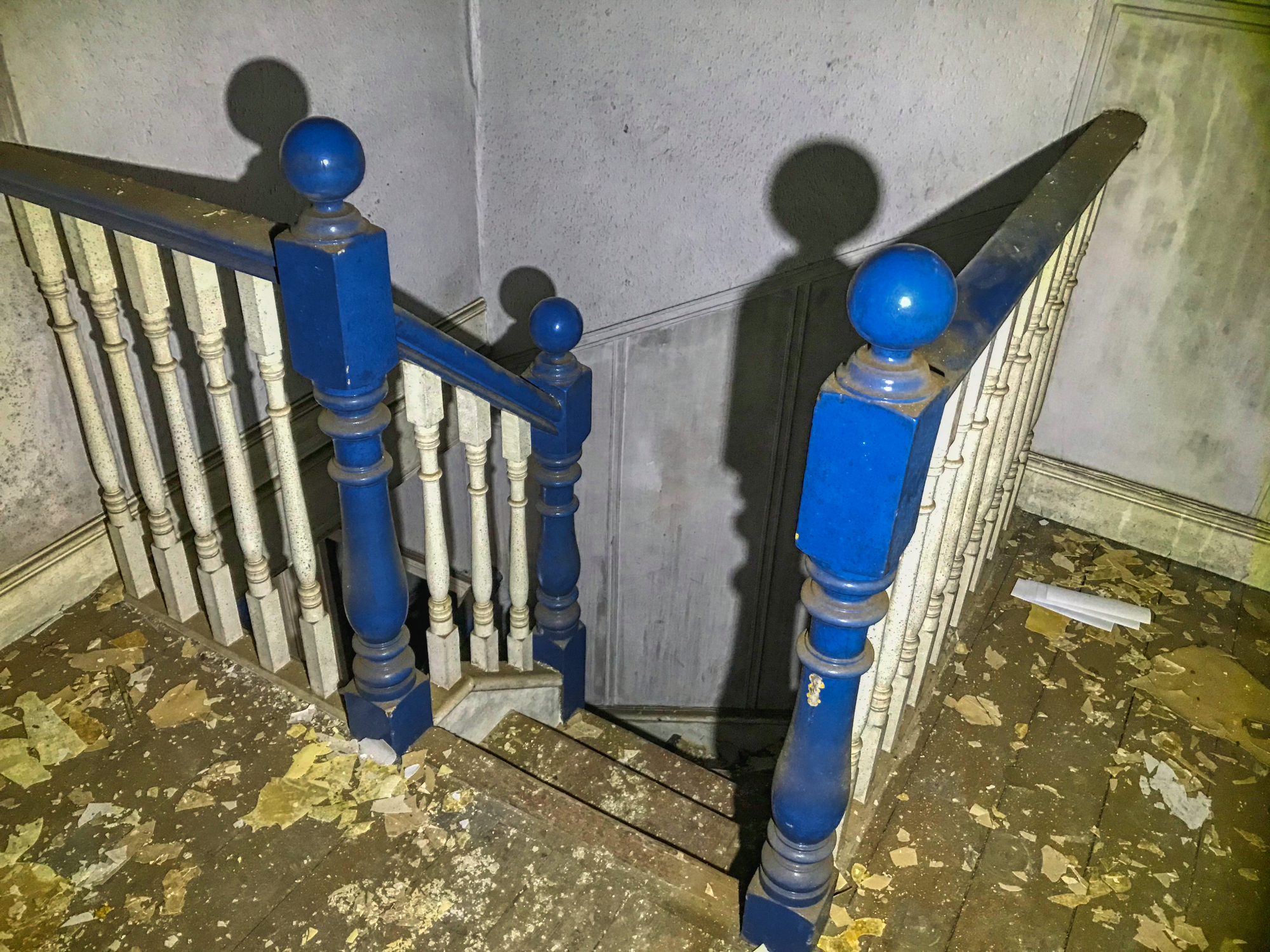 Getting to the next floor was a little dodgy, the staircase was not exactly falling apart but needed some care.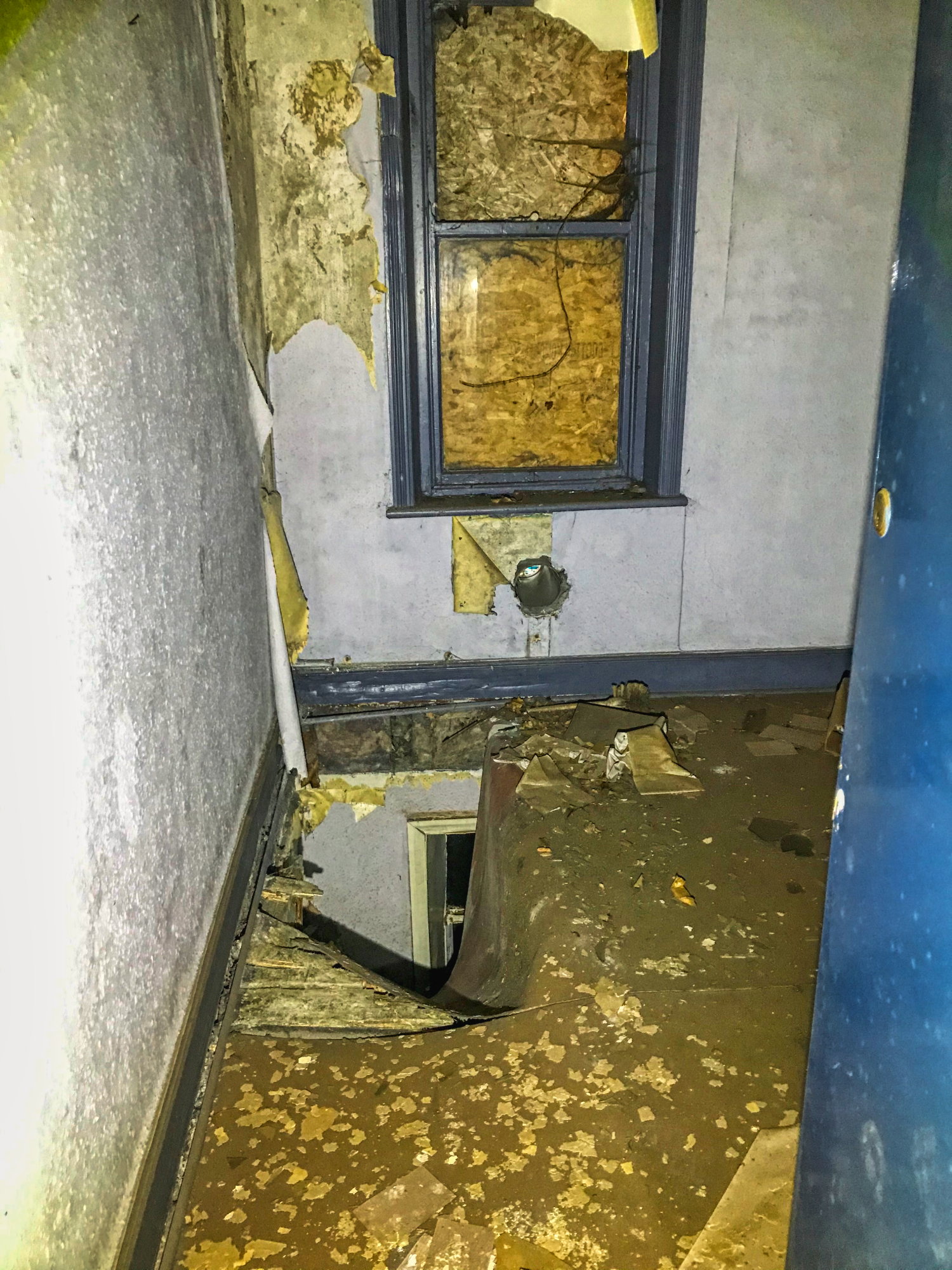 Large traps of empty fresh air disguised under filthy carpets were always present for the nonchalant explorer.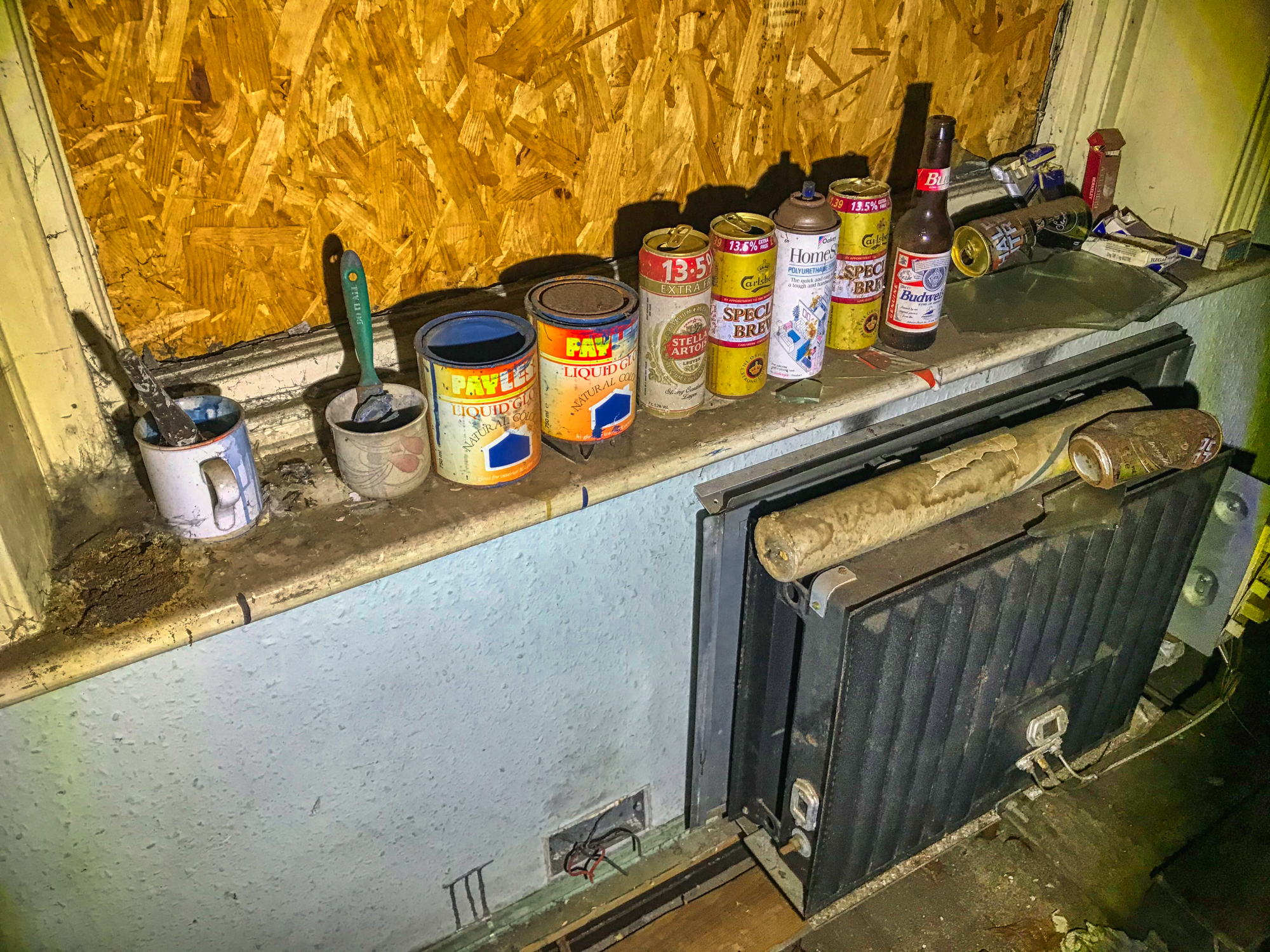 ...'it's always good to have some Carling Special Brew kicking around if you are doing a spot of painting..., to keep the hands steady'...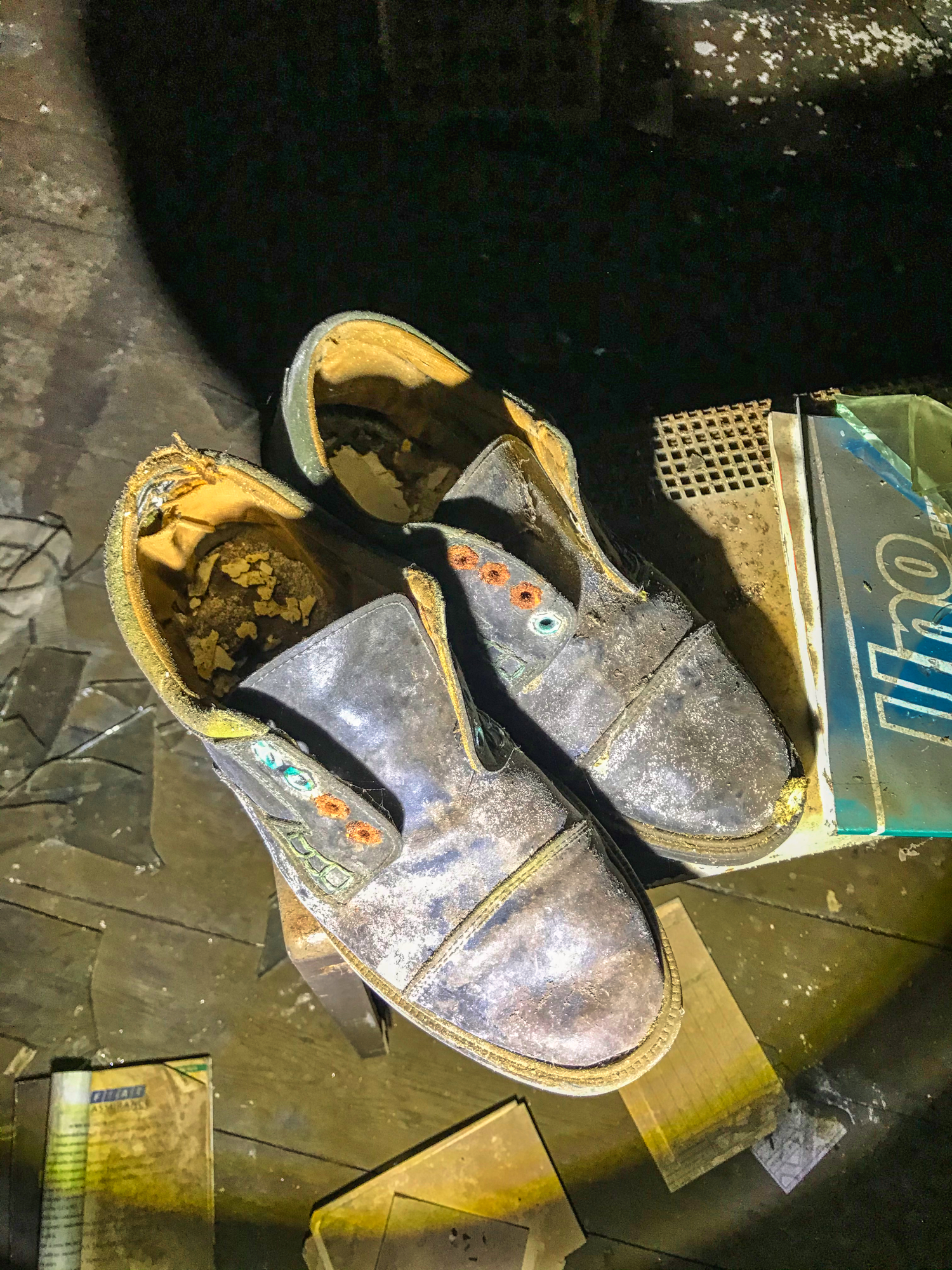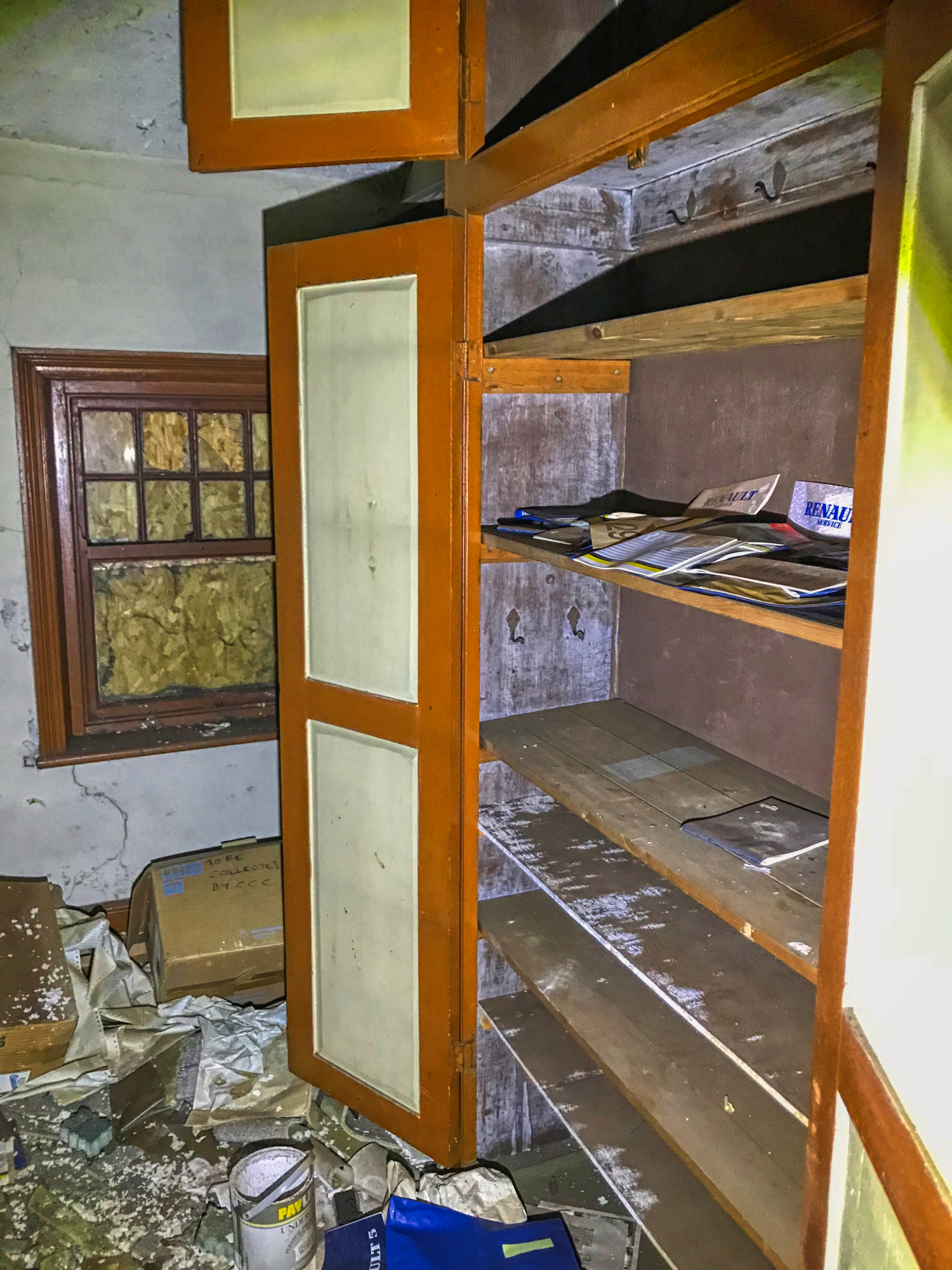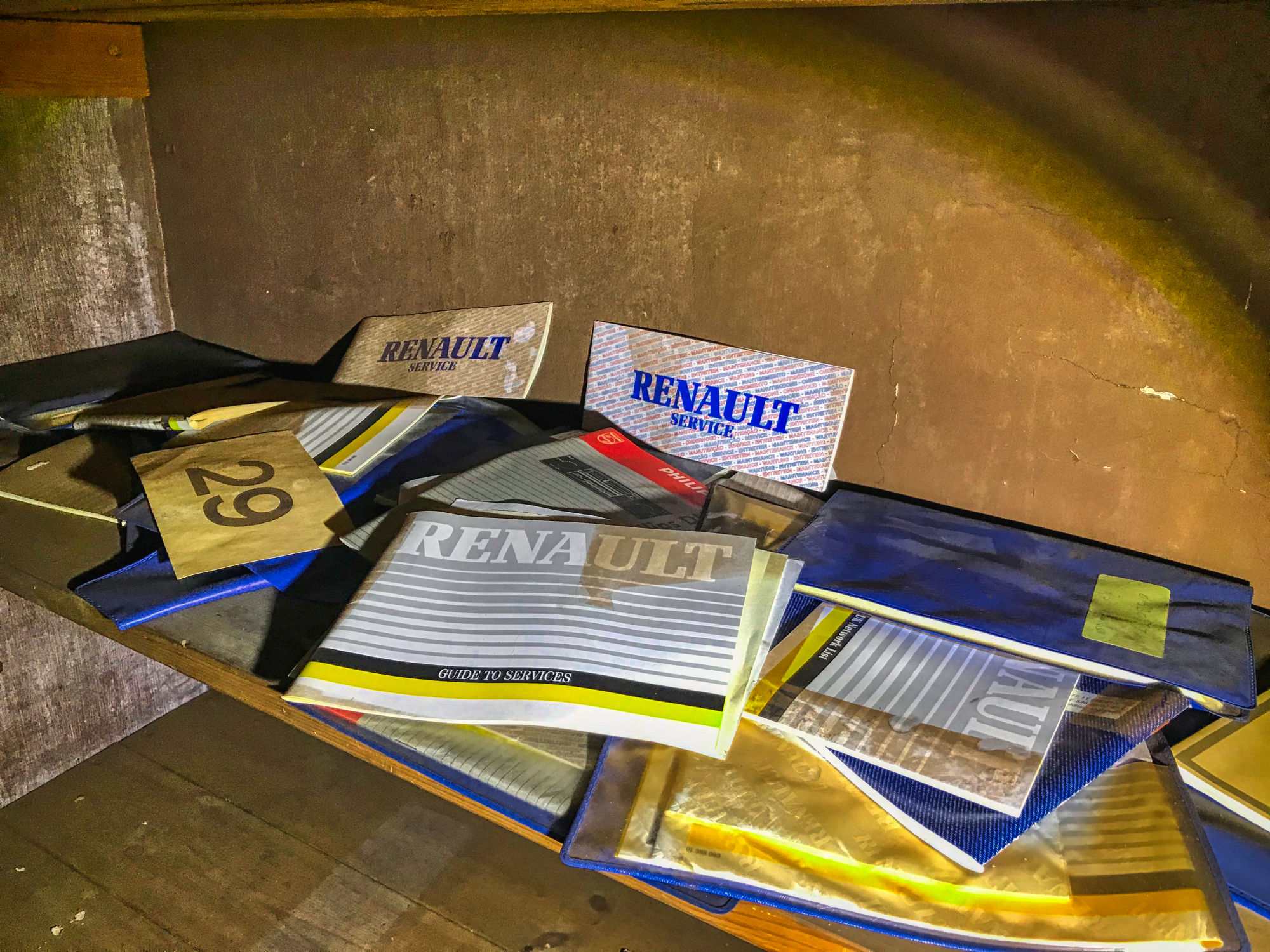 Did they have some deal with Renault? There were leaflets scattered around everywhere.
I chose not to walk over to that window to admire the outside view. You get a feel of what to walk on and what will collapse under your feet after doing well over one hundred of these.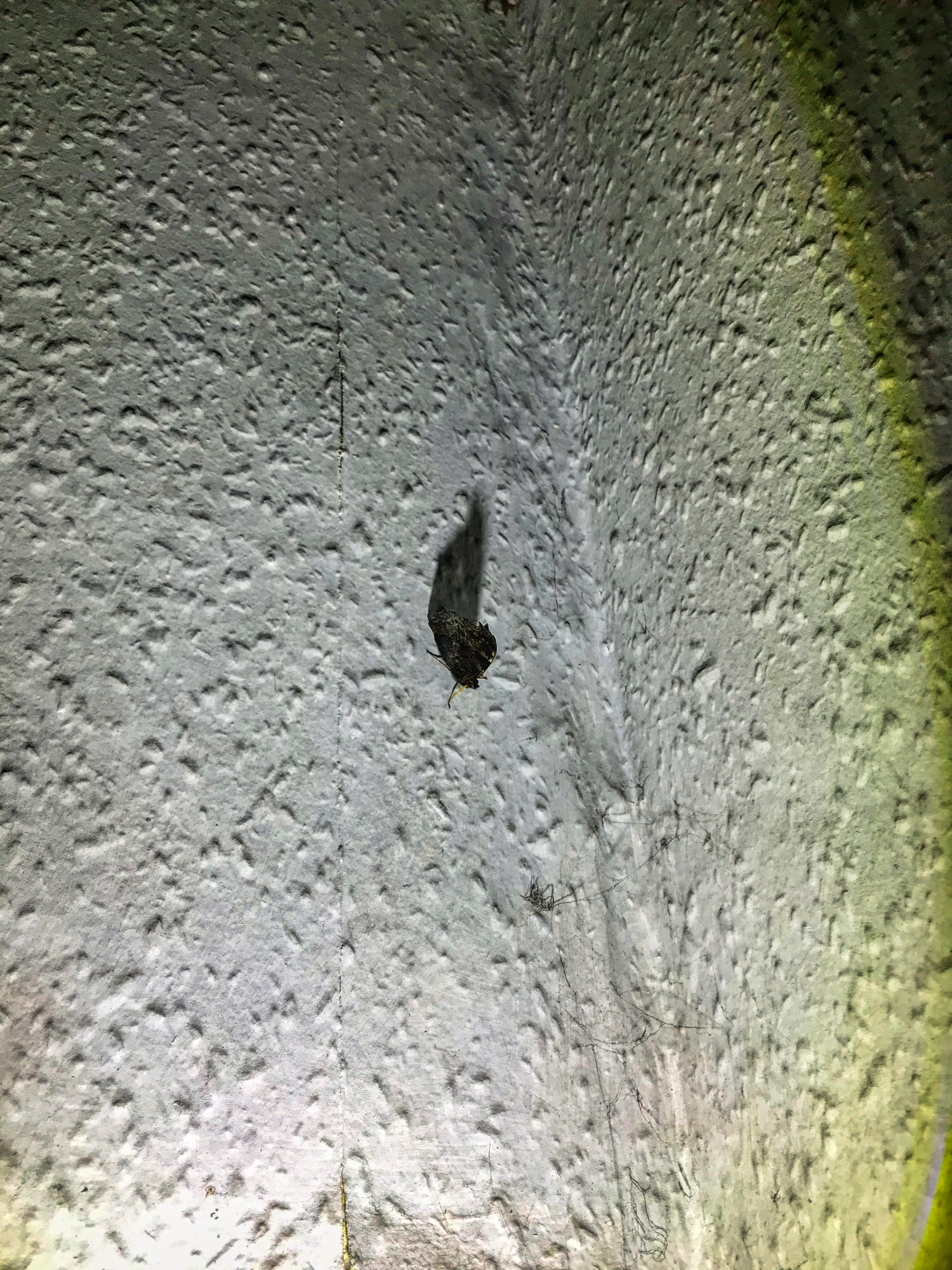 @dizzydiscovery, always the diligent one noticed this on the wall. Looking closer it was a moth, and there were many of them.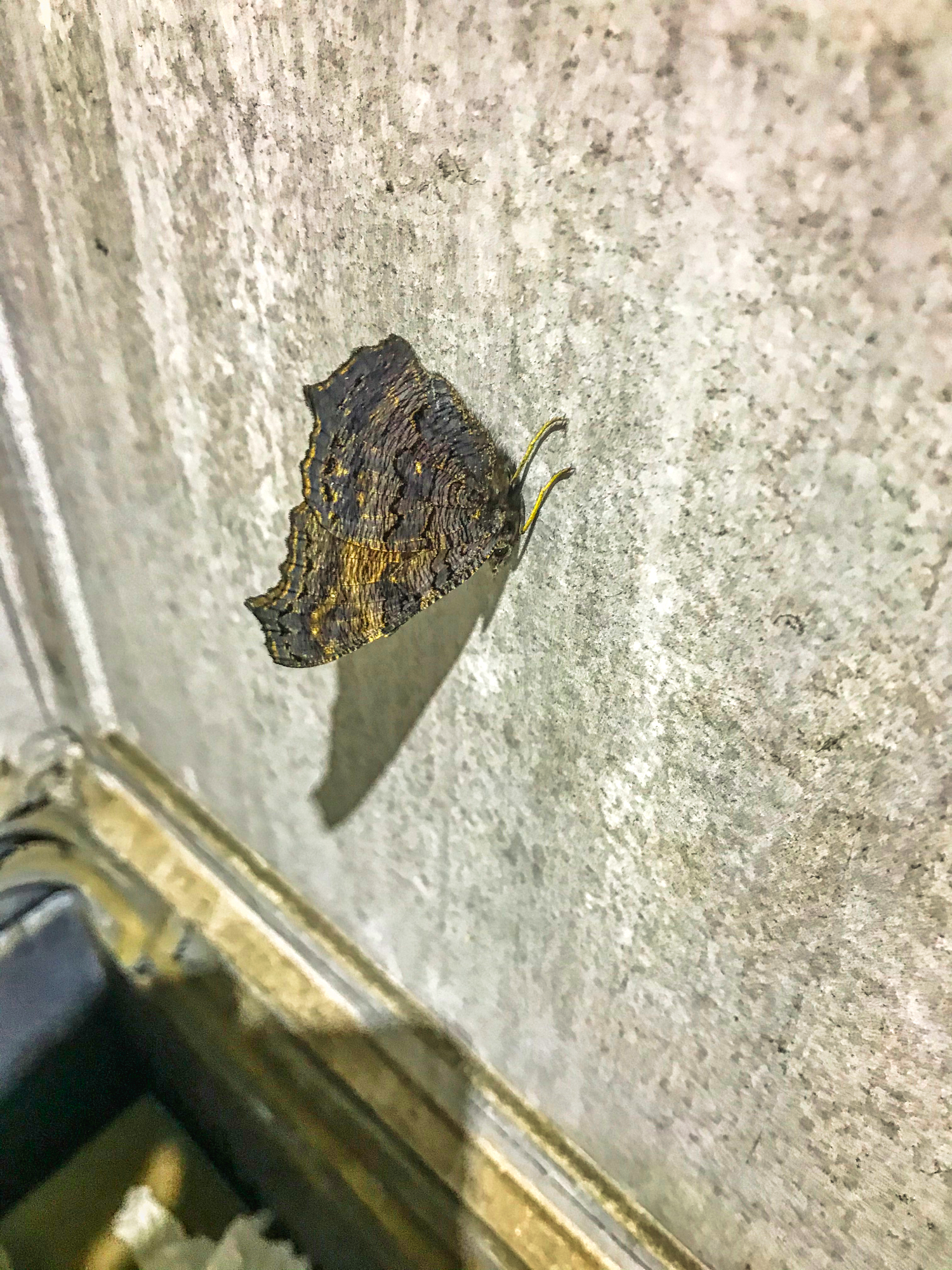 Maybe @dannewton can let me know what breed it is and why it likes living in a damp, cold abandoned house like this.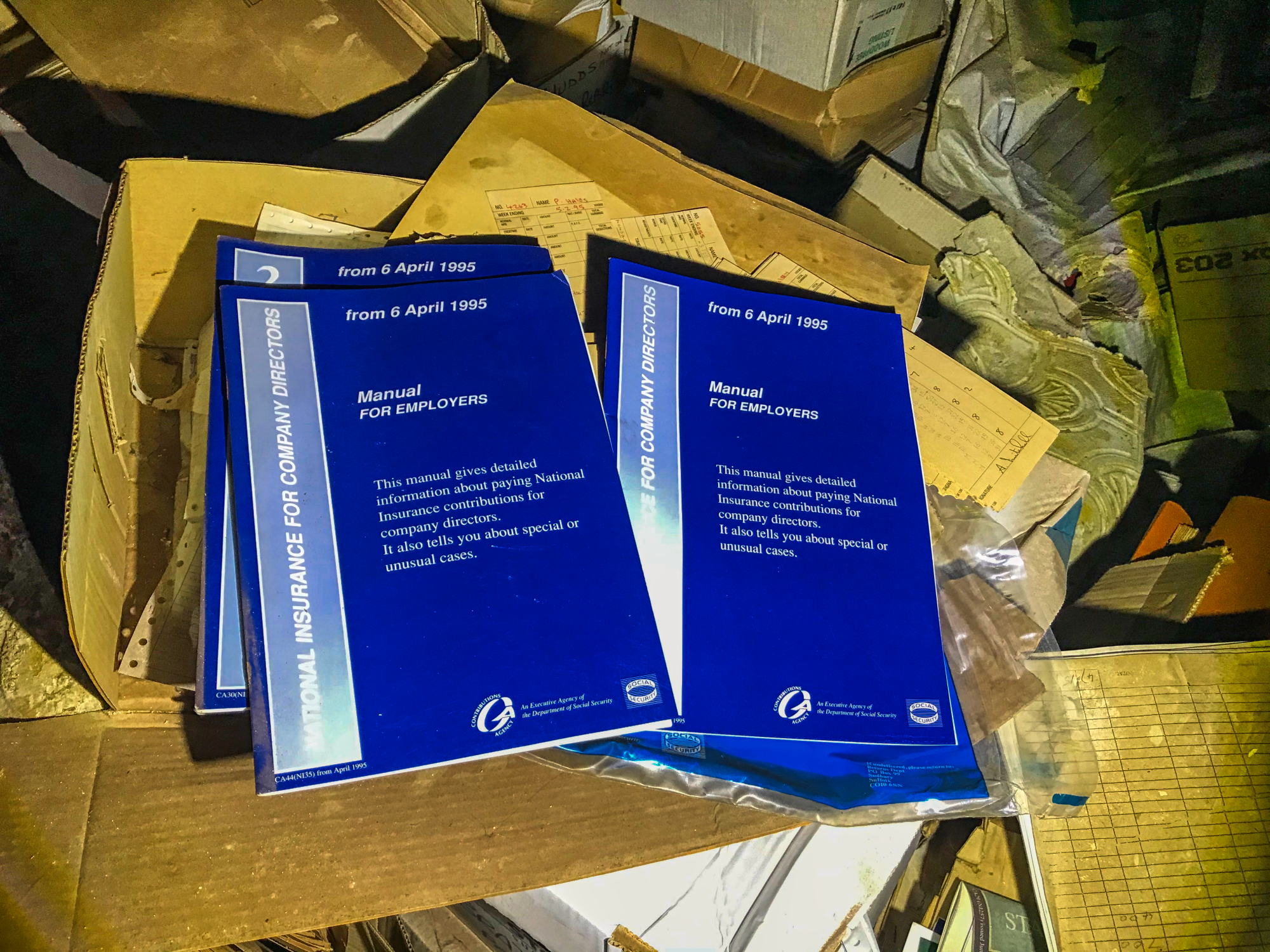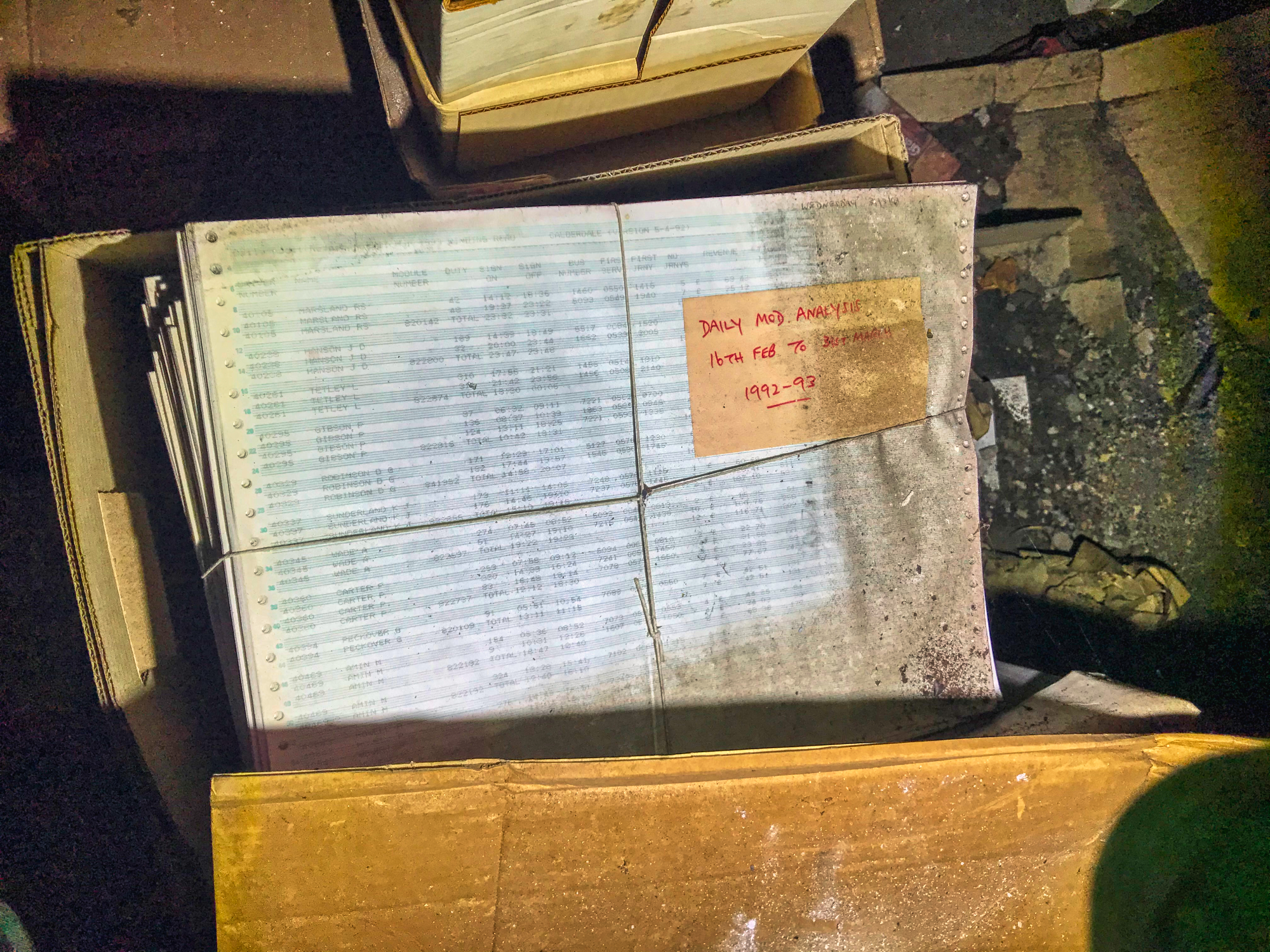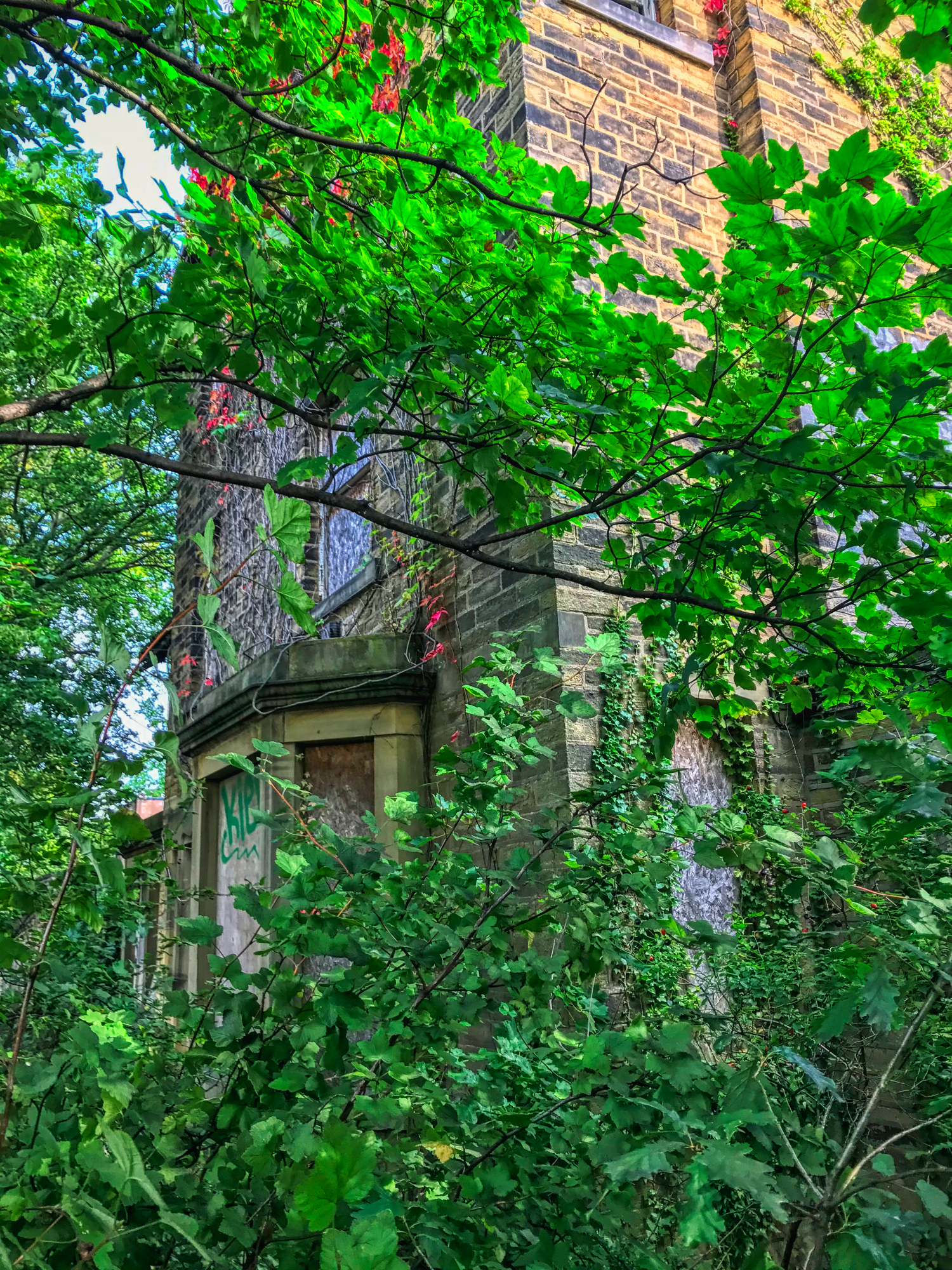 Yorkshire Rider Headquarters was a thoroughly enjoyable explore, and better than I expected. The landing area is extremely dangerous and drops down to the cellar area.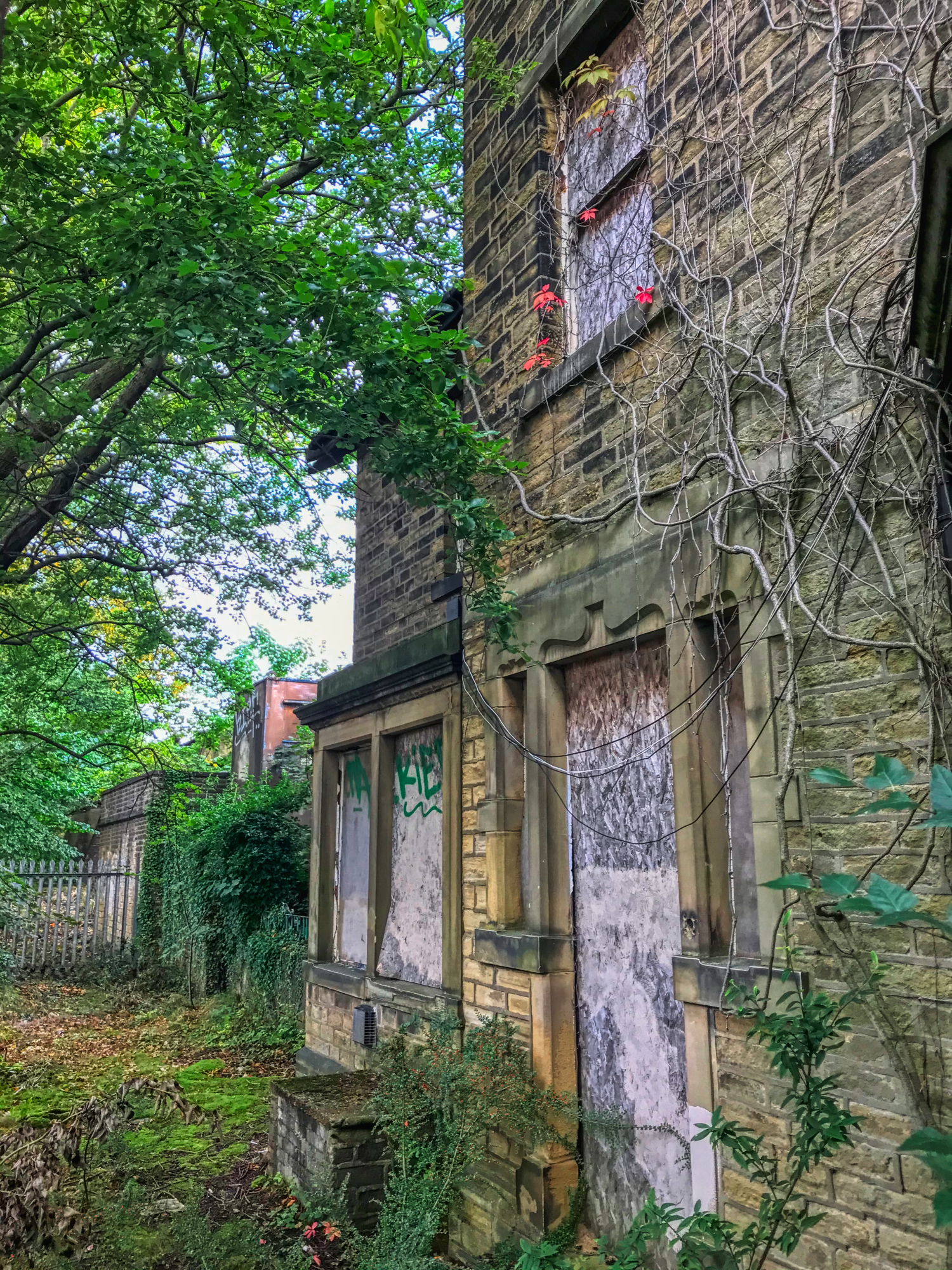 If you go, take care with your footing. Some drops are deeper than others.

Do you like posting your Urbex content and photography for FREE on Facebook and YouTube? I like to get some form of reward for my work and every time I create I do just that. Take a look at The Urbex Community on HIVE.
If you want to keep creating for FREE then ignore what you are reading. If you want to be like me and gain something other than BUGGER ALL for your work then click here and learn about posting on the HIVE blockchain.

Earn FREE EOS from Coinbase by taking partaking in a simple quiz here
Earn currency while you play brewing virtual beer with CryptoBrewMaster
Earn currency while you play and become a global Rock Star with Rising Star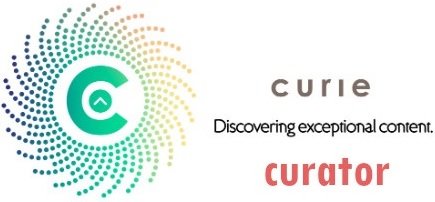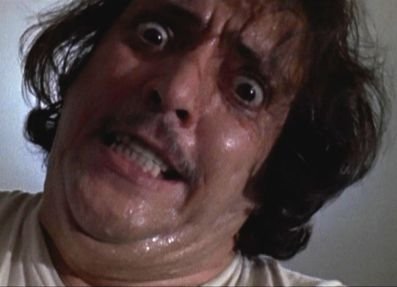 If you found this article so invigorating that you are now a positively googly-eyed, drooling lunatic with dripping saliva or even if you liked it just a bit, then please upvote, comment, rehive, engage me or all of these things.
---
---