Tales of the Urban Explorer: Widows House

I have a tale to tell about Widows House, and that's beside the usual one of rotting boards, festering carpets, almost falling through floors, and copious pigeon shit.
A widow lived here briefly after the death of her husband. She abandoned the property and left all the belongings behind.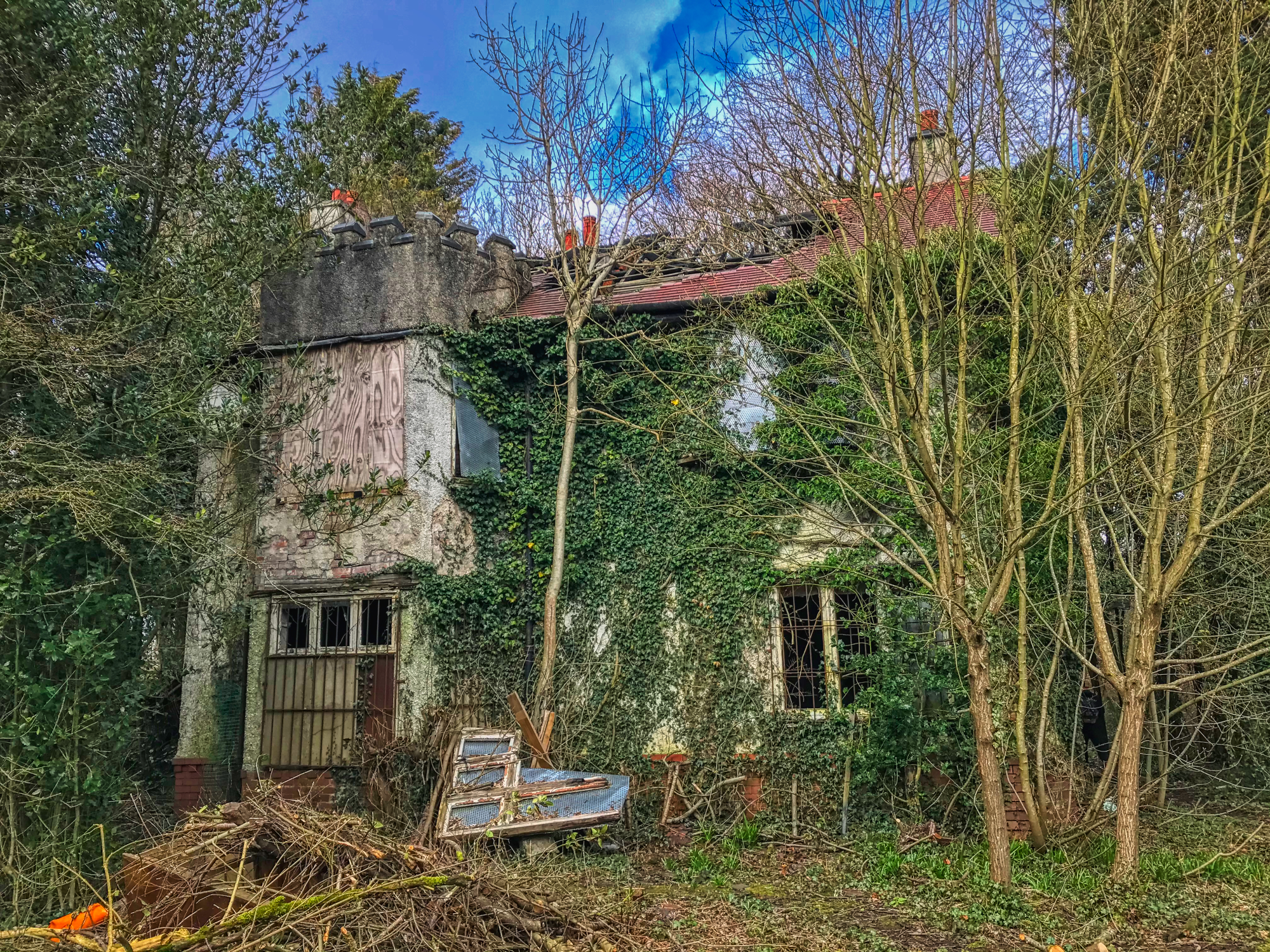 Thanks to @anidiotexplores who accommodated me, revealed the location, and relayed the story (below). I love old houses, even if they are in a terrible state such as this one, but a true story makes it so much better.
This happened so long ago that I cannot find a trace of evidence on the internet to substantiate the tale.

Once upon a time many years ago three teenage boys found an old house. It looked empty, they managed to gain access and entered the property.
It was full of old equipment, memories and on searching one of the boys found a tin with some money. Not a small amount, around £1000 in used banknotes.
What happened next was an argument. The boy who found the money was a greedy twat and wanted it all. The others disagreed and wanted to split the money three ways.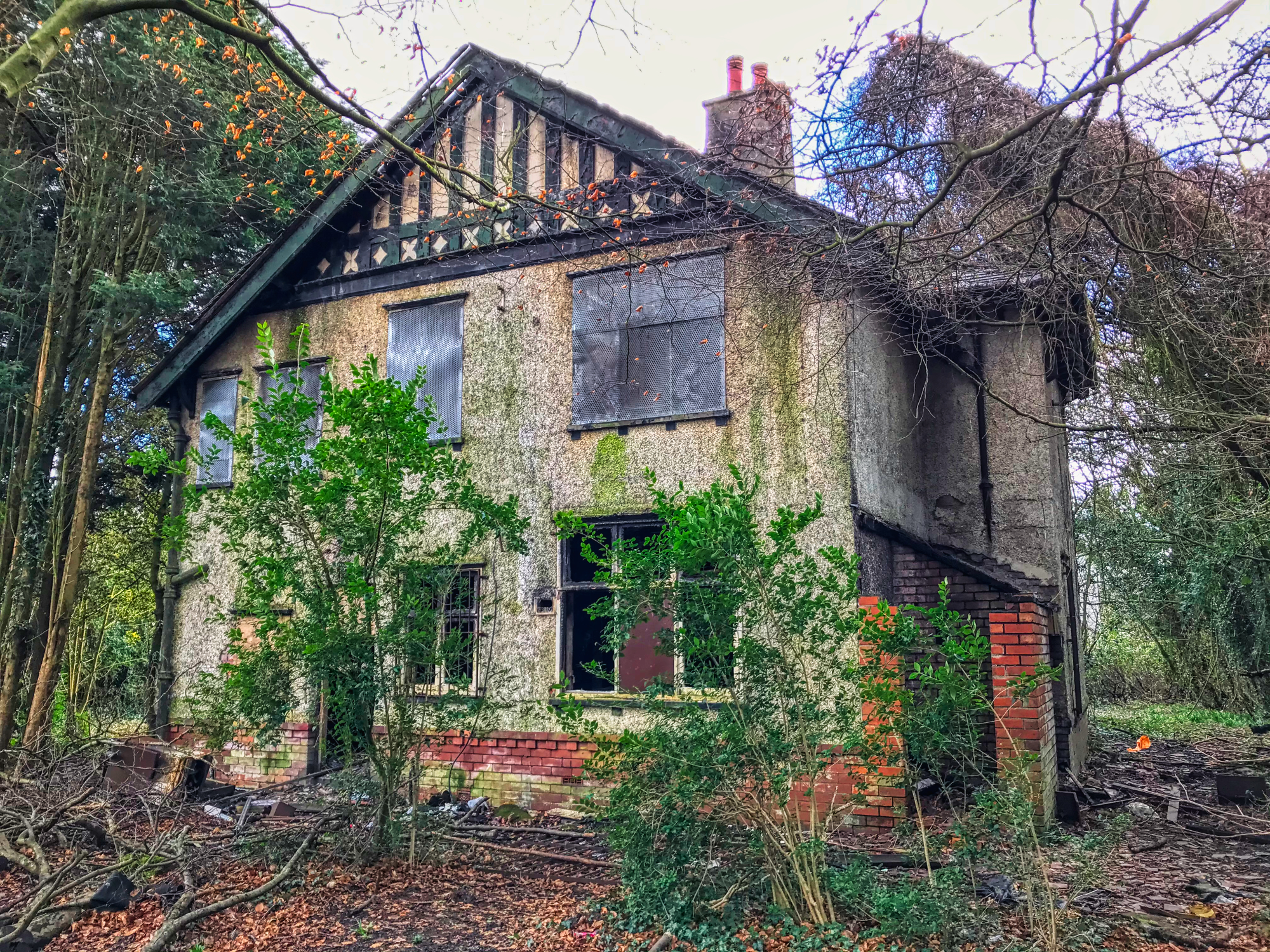 #GreedyBoy snatched the cash and ran off. One of the other boys squealed to his parents, the cops got involved and marched around to #GreedyBoys house demanding the money.
'We will take that stash and use it for our Christmas Beer fund.. err, find the owner and return it, of course,', stated a 7 foot tall PC Plod with his Tithead (English policemen who wear helmets that look like big tits) almost scraping the ceiling.
#GreedyBoy screamed and yelled but the money was forcibly extracted from the boys' fingers and reluctantly handed to the grinning Plod.
The boy later got a hiding from his parents for not giving them the cash so they could go down to the pub and get pissed.

You might think that Widows House is in some lost deep forest. It's in a suburb of a northern town in reality.
I scrambled to get over this gate but felt I was seen by some nosey woman in her front room across from it who was staring a little hard.
With that in mind, I entered with probably a lot more ease than the boys had years before through a glassless empty window, and with a little more haste than usual.
It was at this point I realised the bloody lighting has been left in the car. This was going to be a dark photograph session.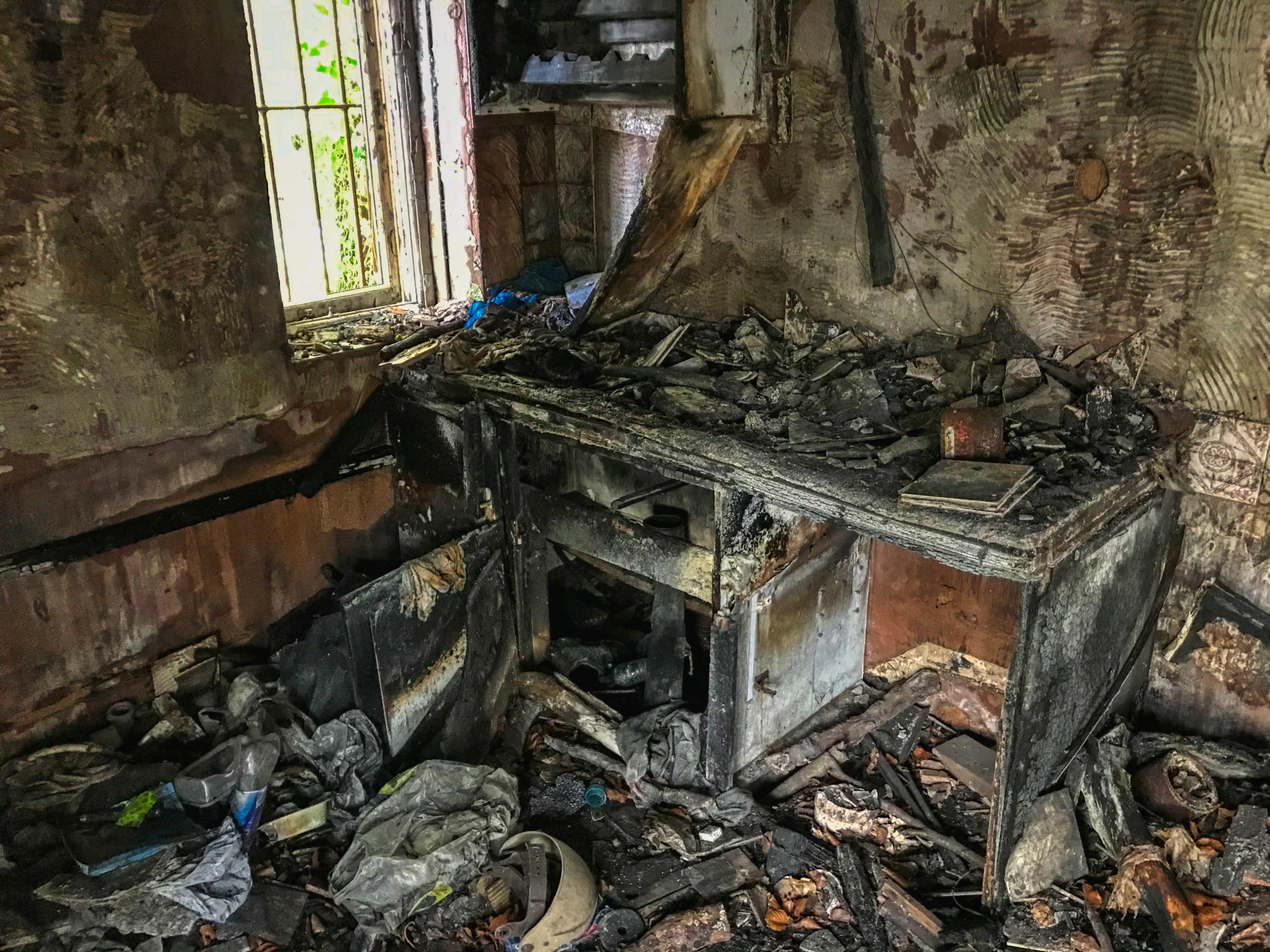 Widows House has been subjected to some burning in the past which was a shame as it looked like there may have been something to look at if it wasn't made up of charred ash.
Clothes hanging down from the ceiling, and an upper storey that may not be safe to check out; the property was at the point of its contents being buried in the rubble.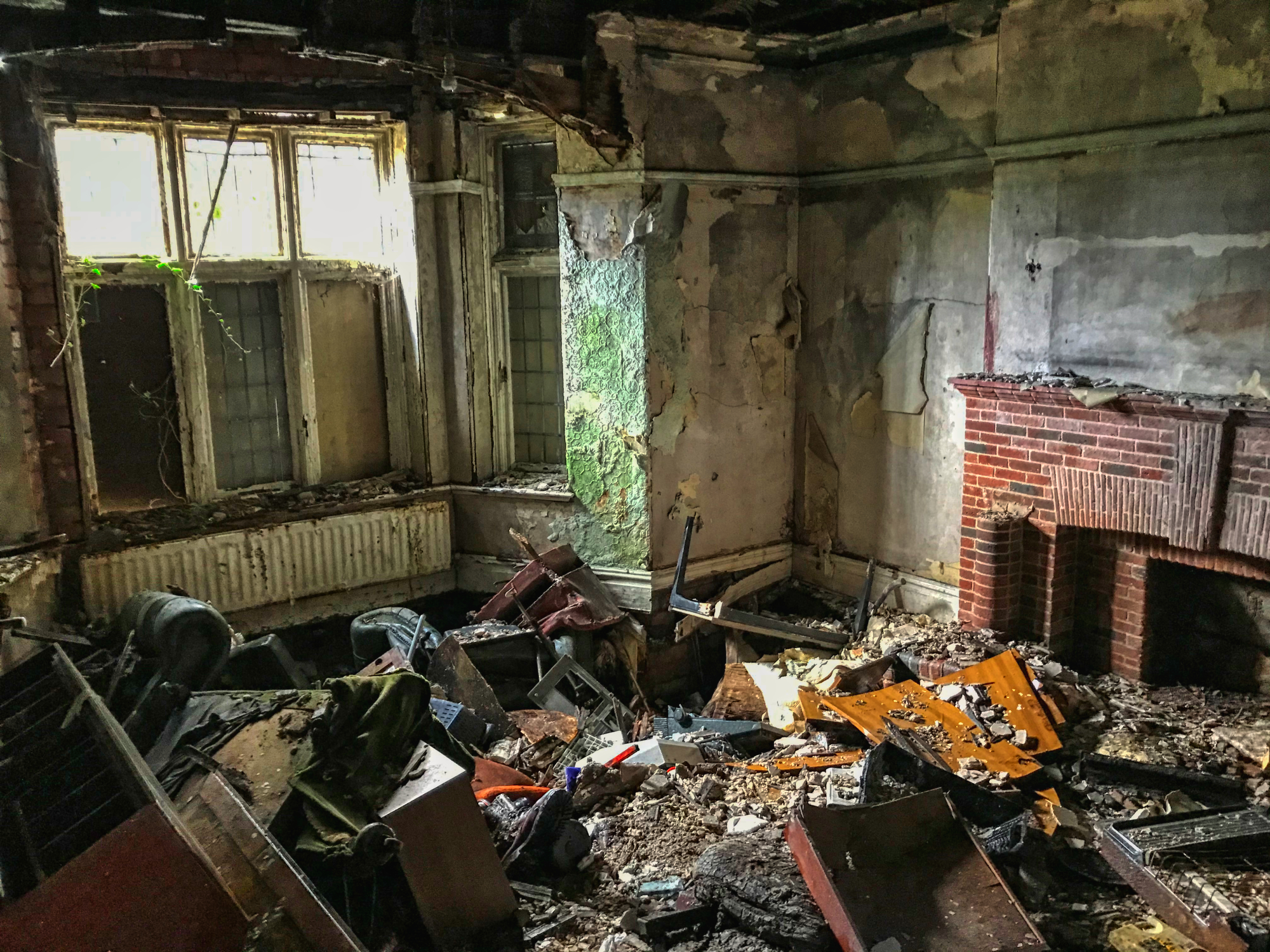 Some of the rooms were very sketchy even on the ground floor. I could see part of this was sinking into what was the basement.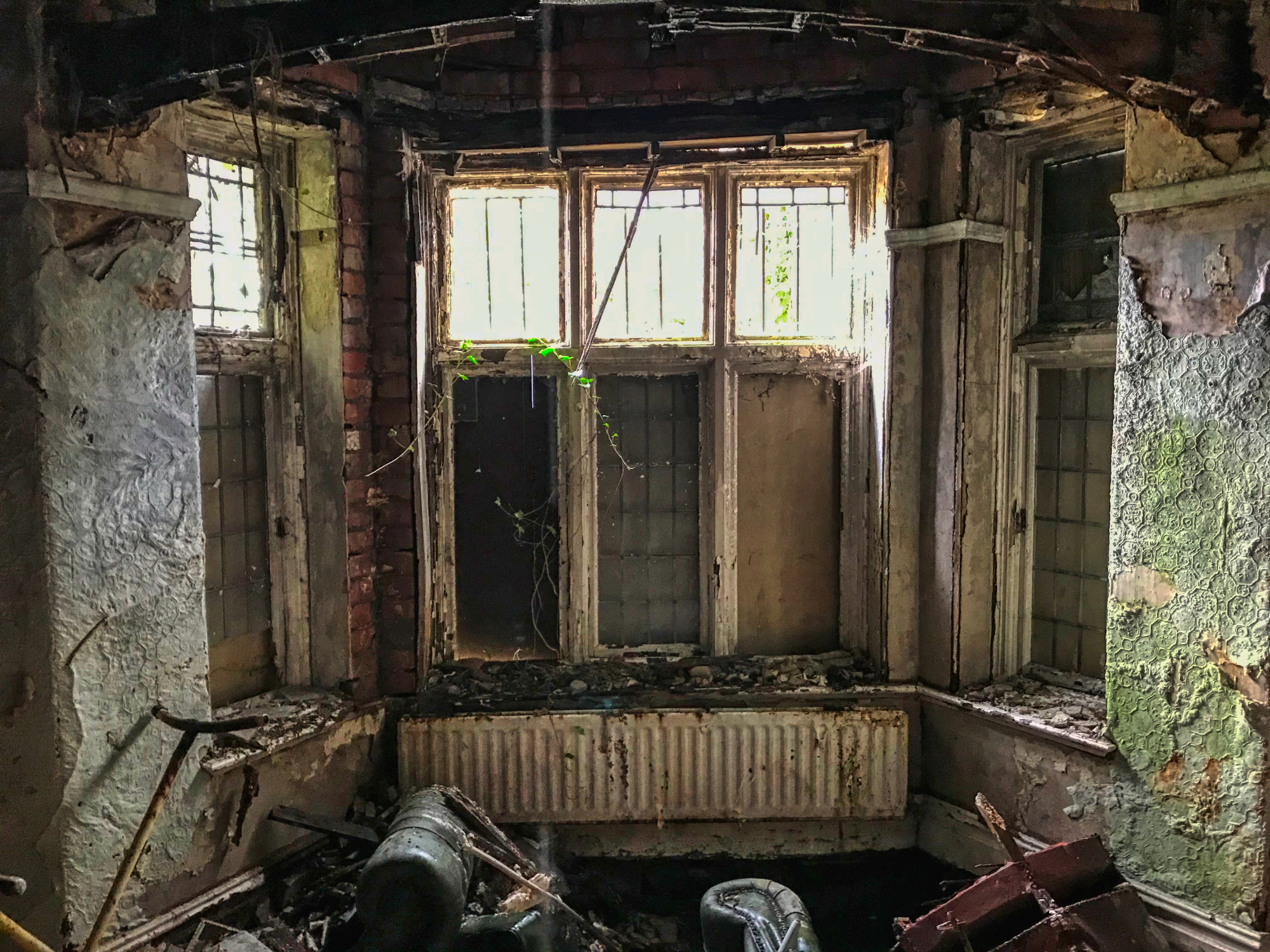 You never know what you are standing on; there could be fresh air underneath that bit of old carpet.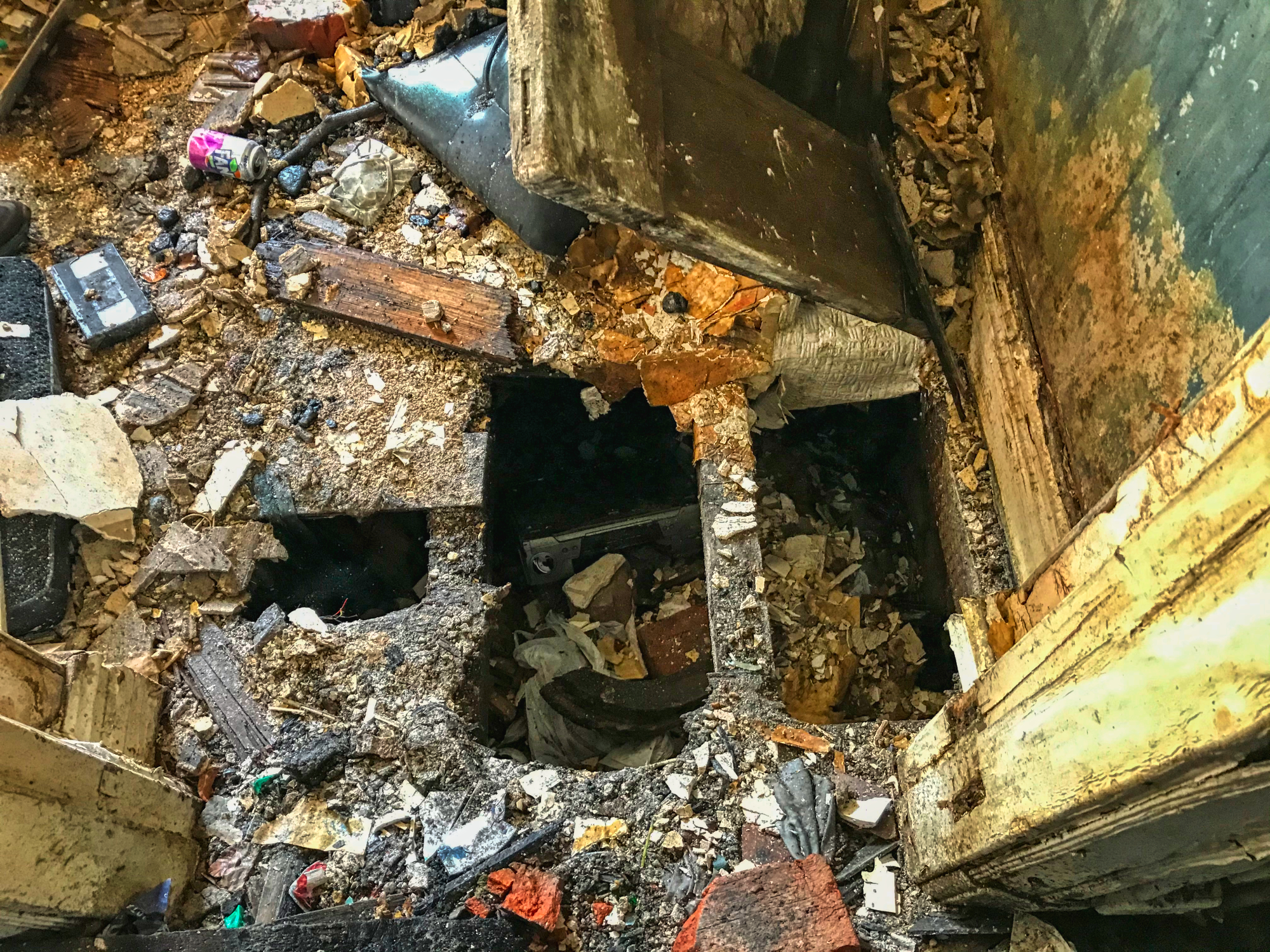 You can see what I mean by this picture.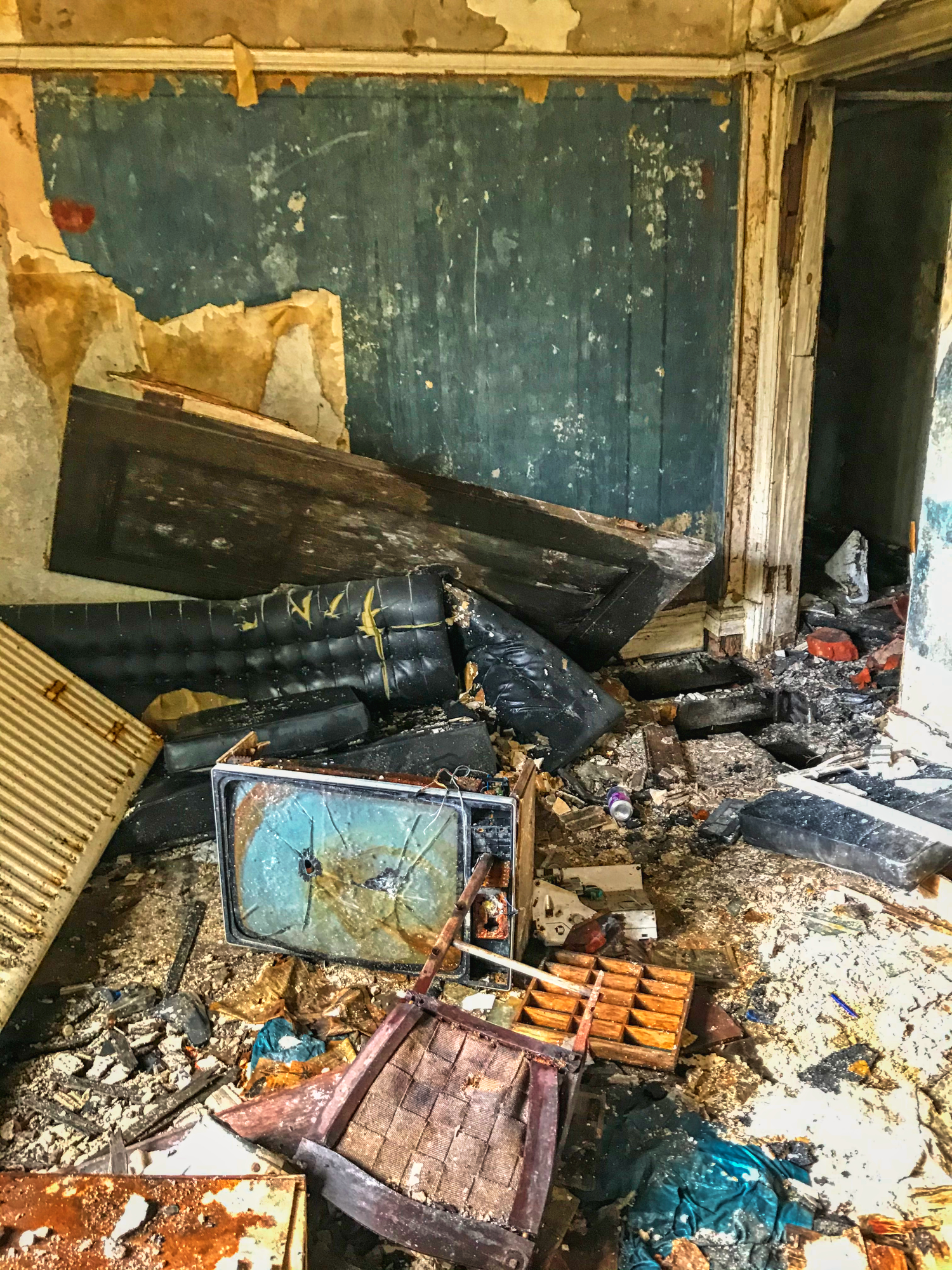 A leather sofa and a TV; I think we were maybe a few years too late with this one.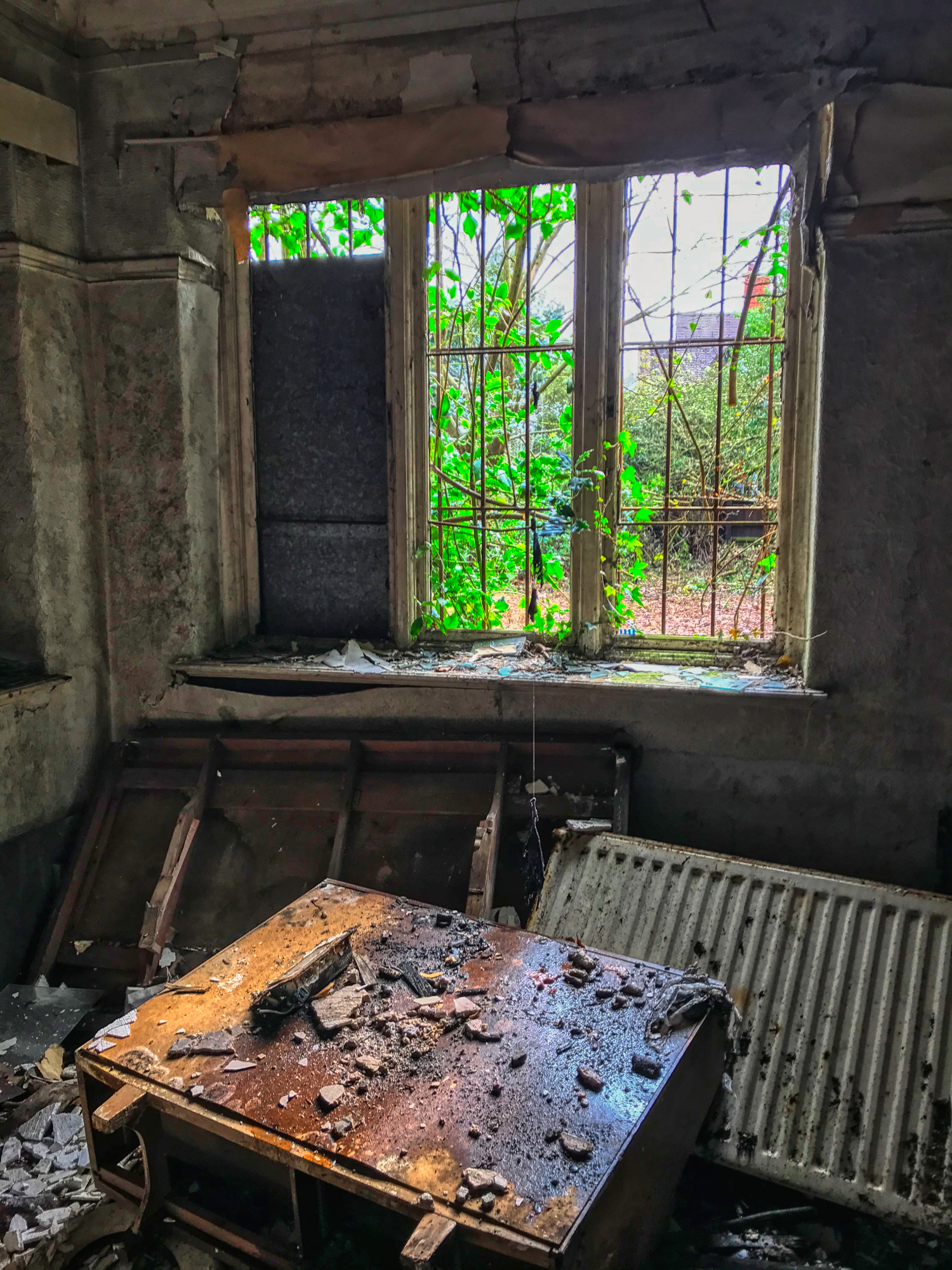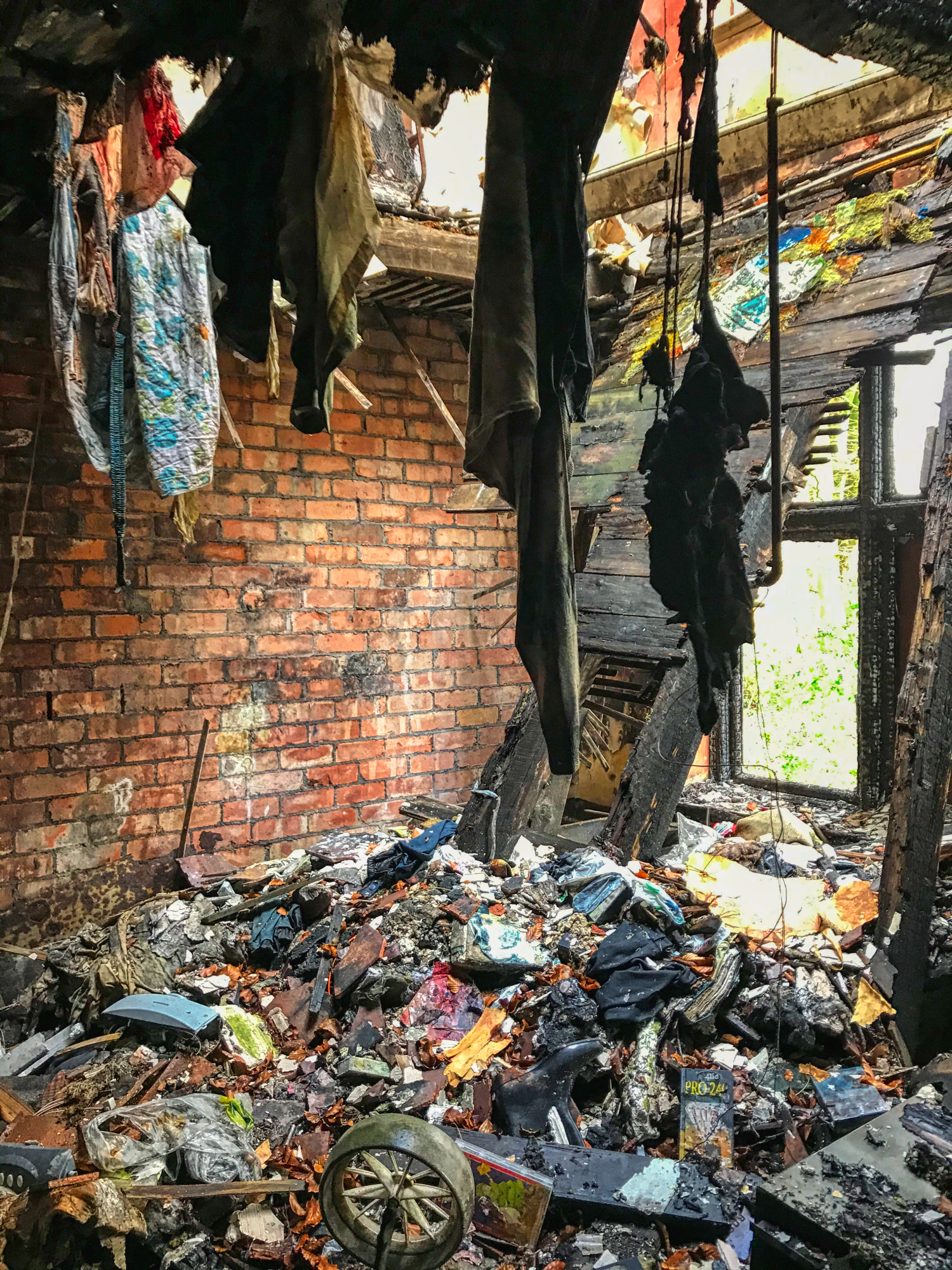 As well as the upper storey roof being compromised the roof proper was also gone. It did give me some light for my photographs though.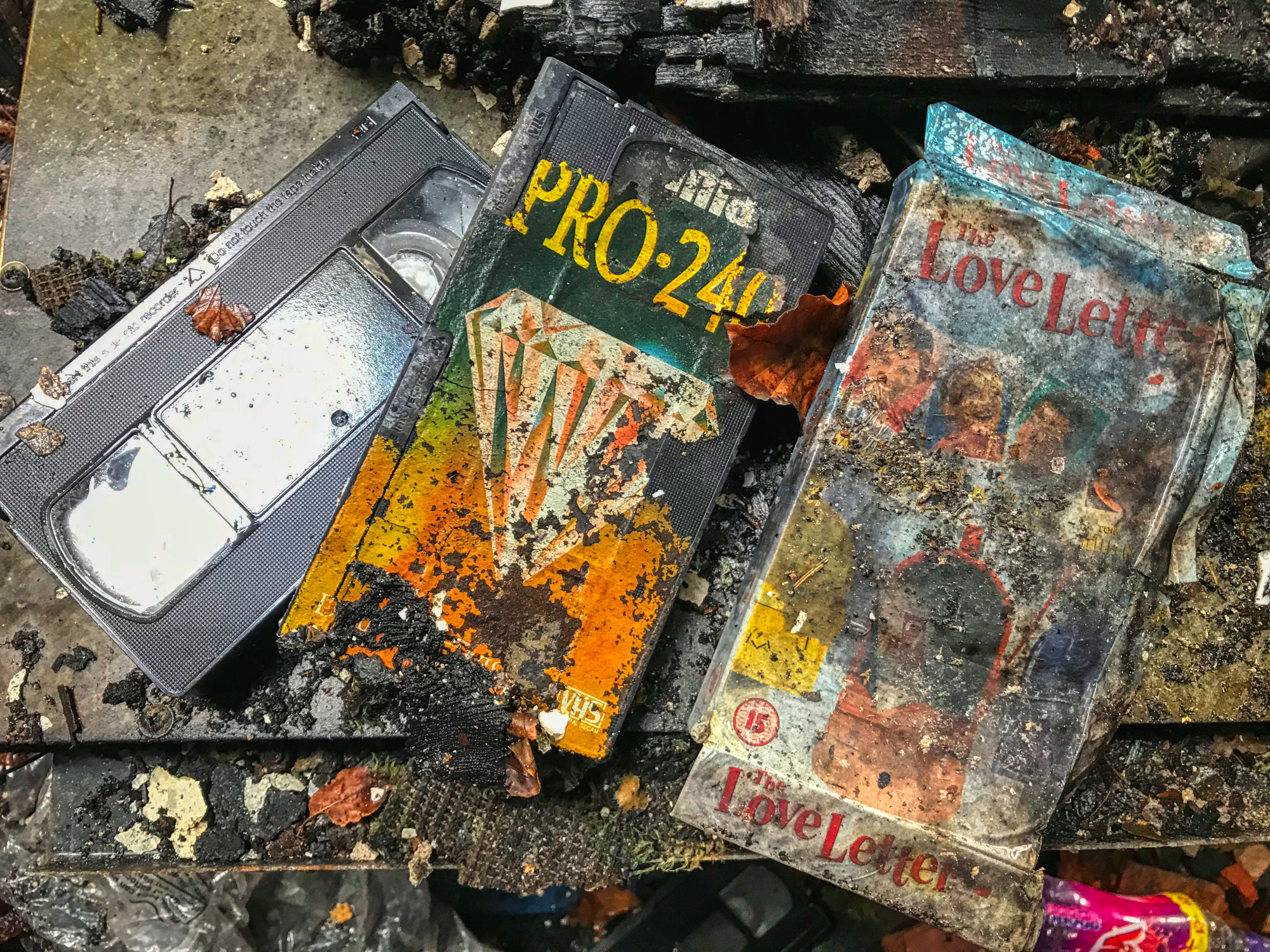 It's always nice to find something that shows evidence of human habitat.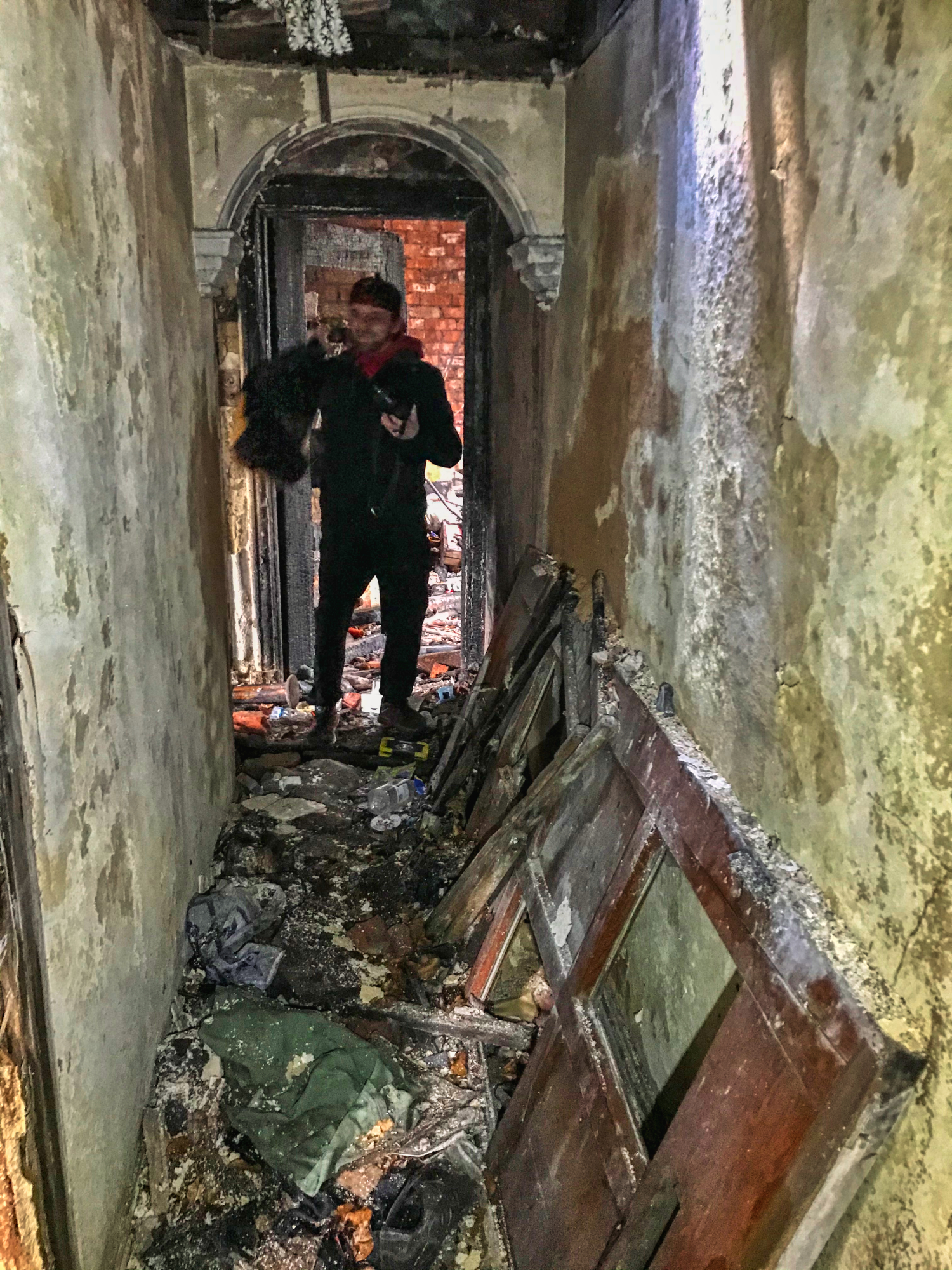 ...'@anidiotexplores admires the wonderful intricate décor on the fallen door to his left'...
Against my better judgement, I did go up the stairs which were caked with a mixture of roof files and pigeon shit.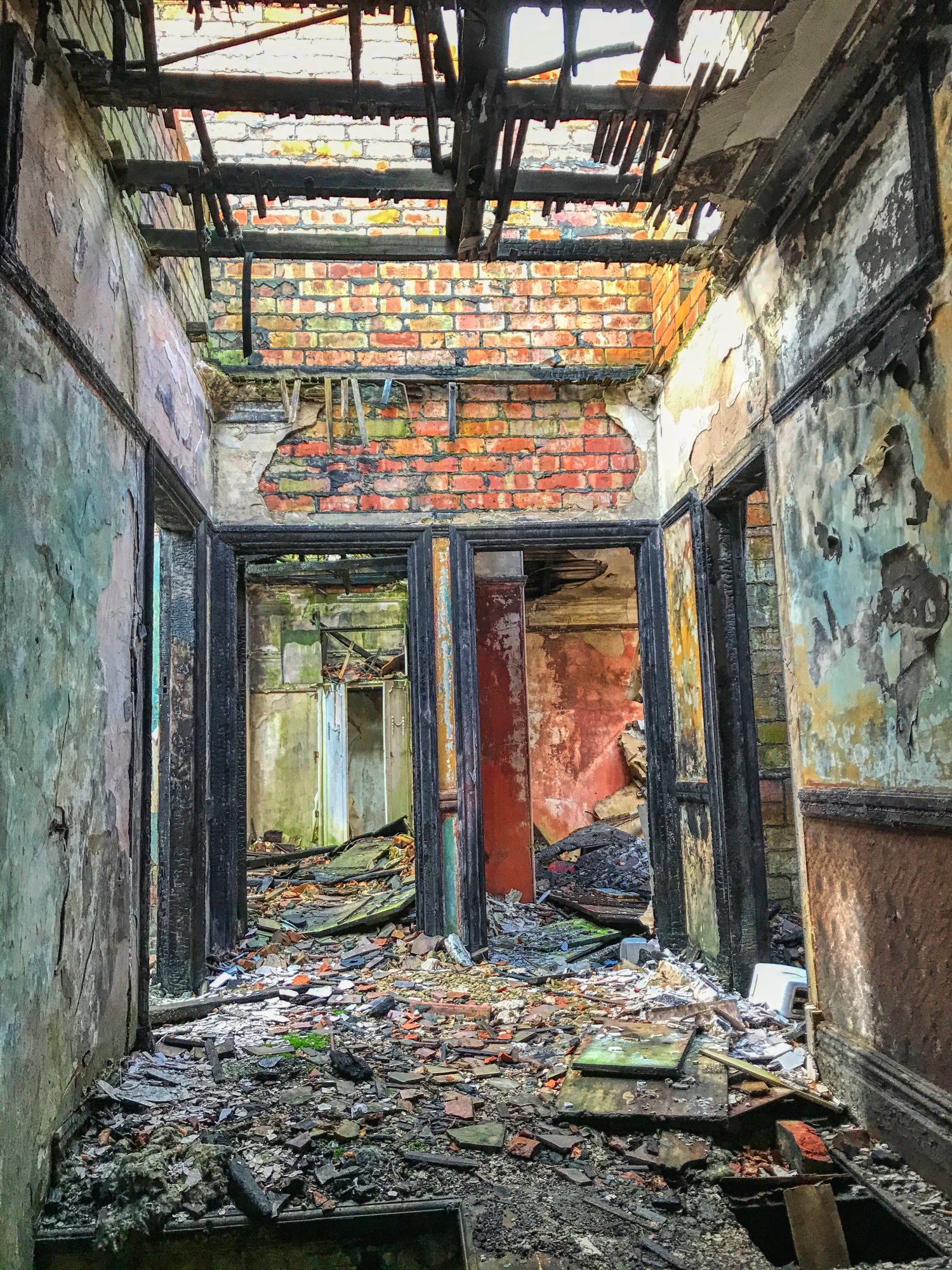 All you needed to do was avoid the massive holes and you might live to see another day.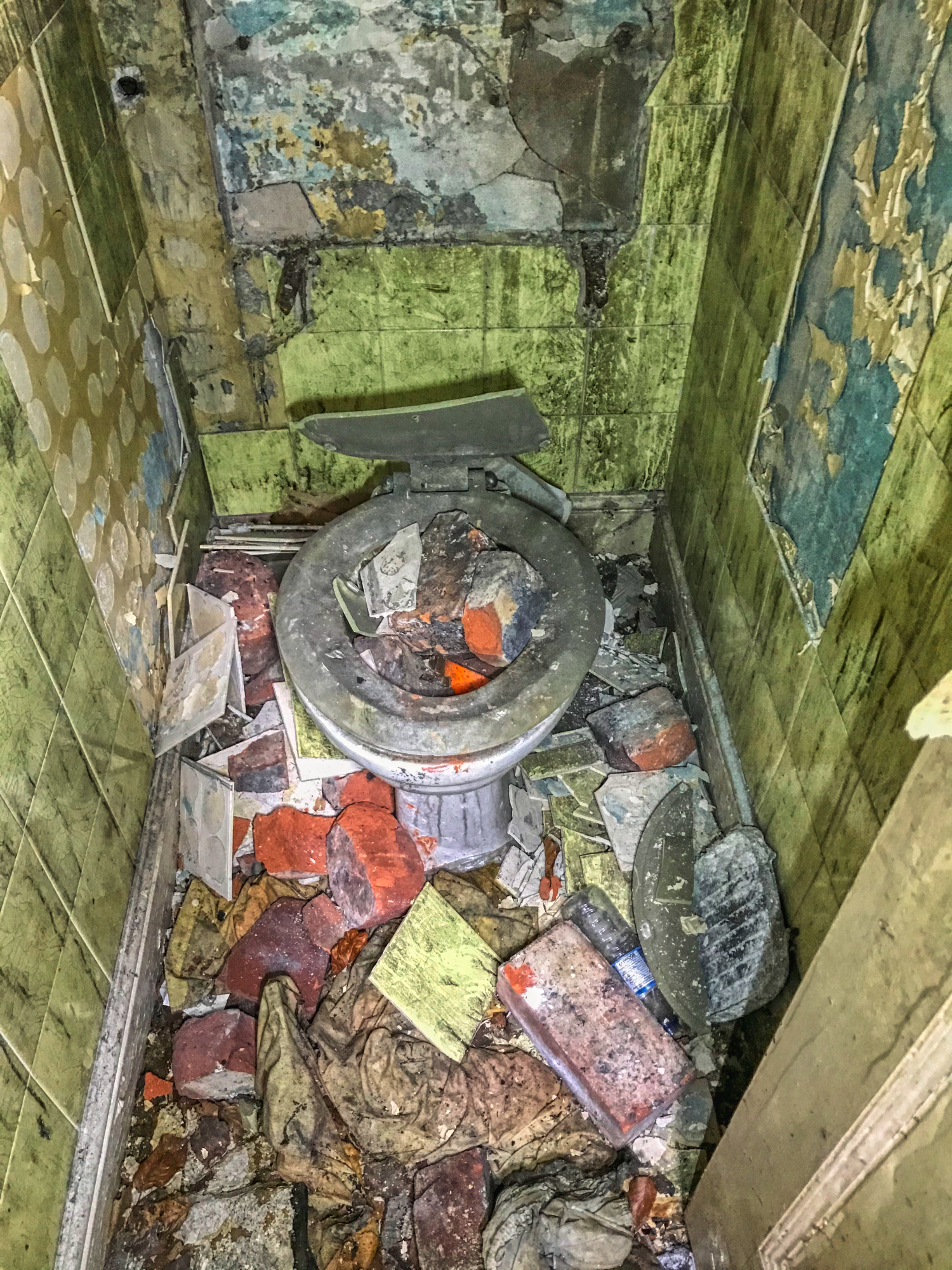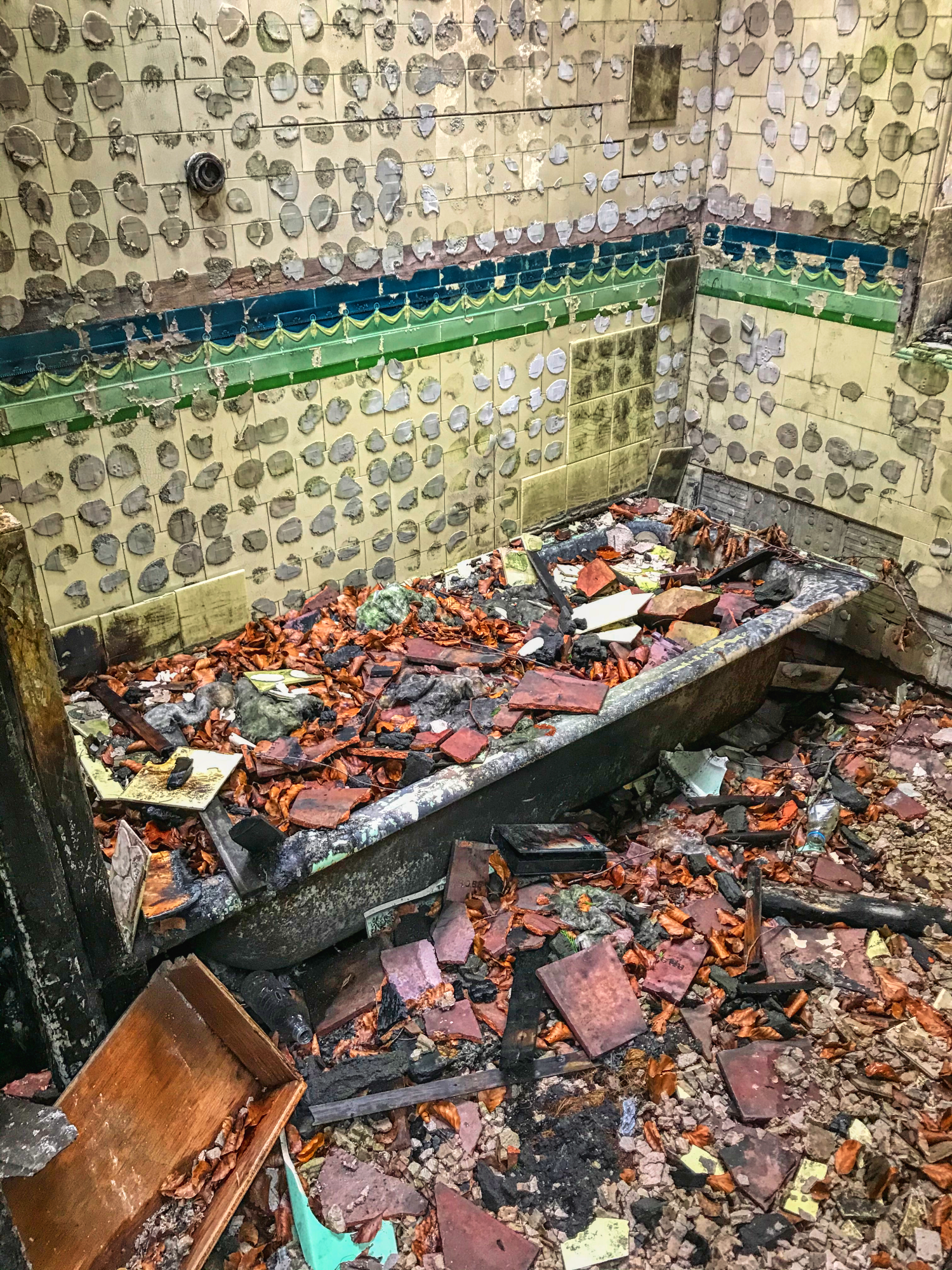 Both the shitter and bath were full of roof tiles and fallen masonry.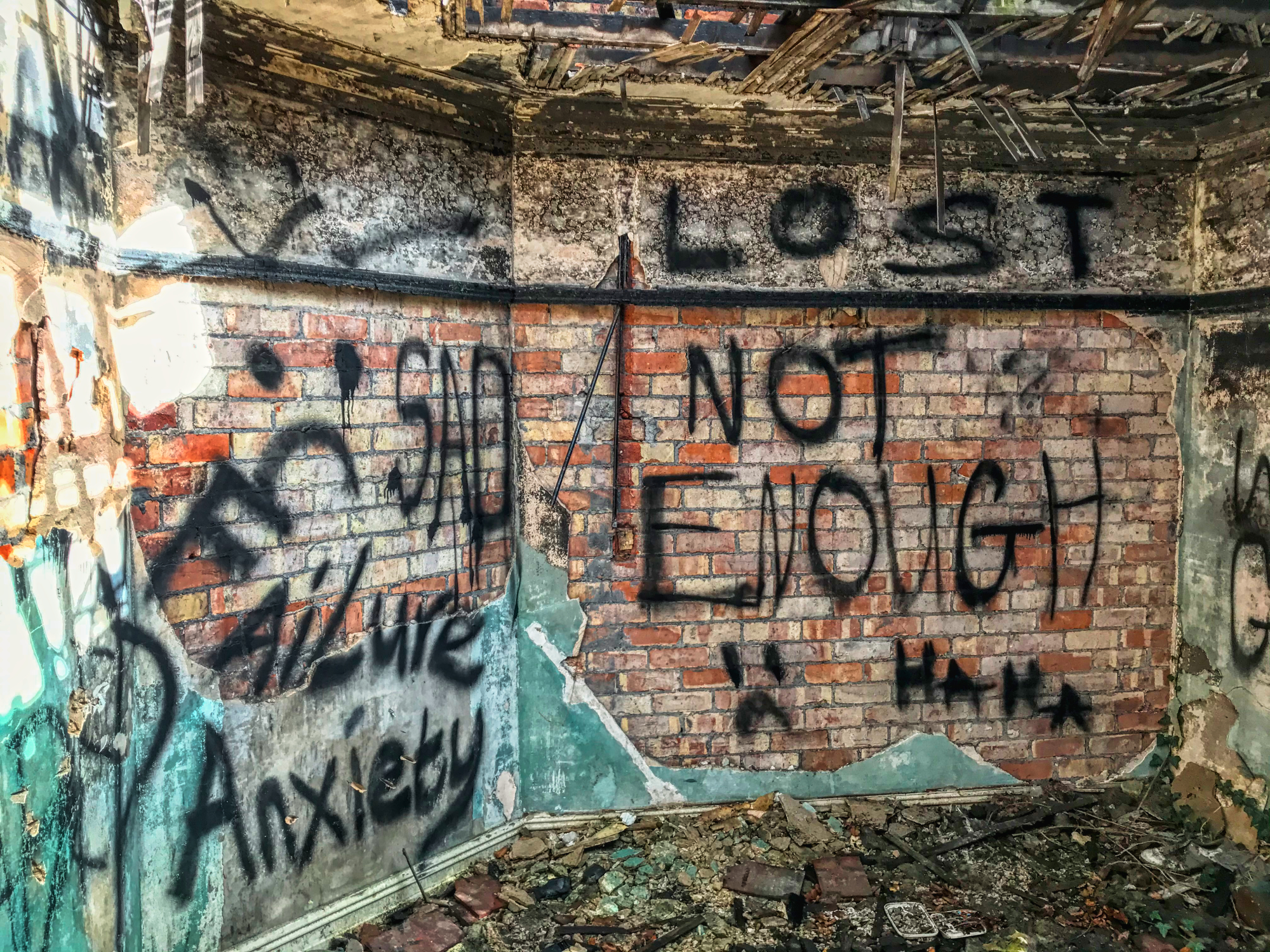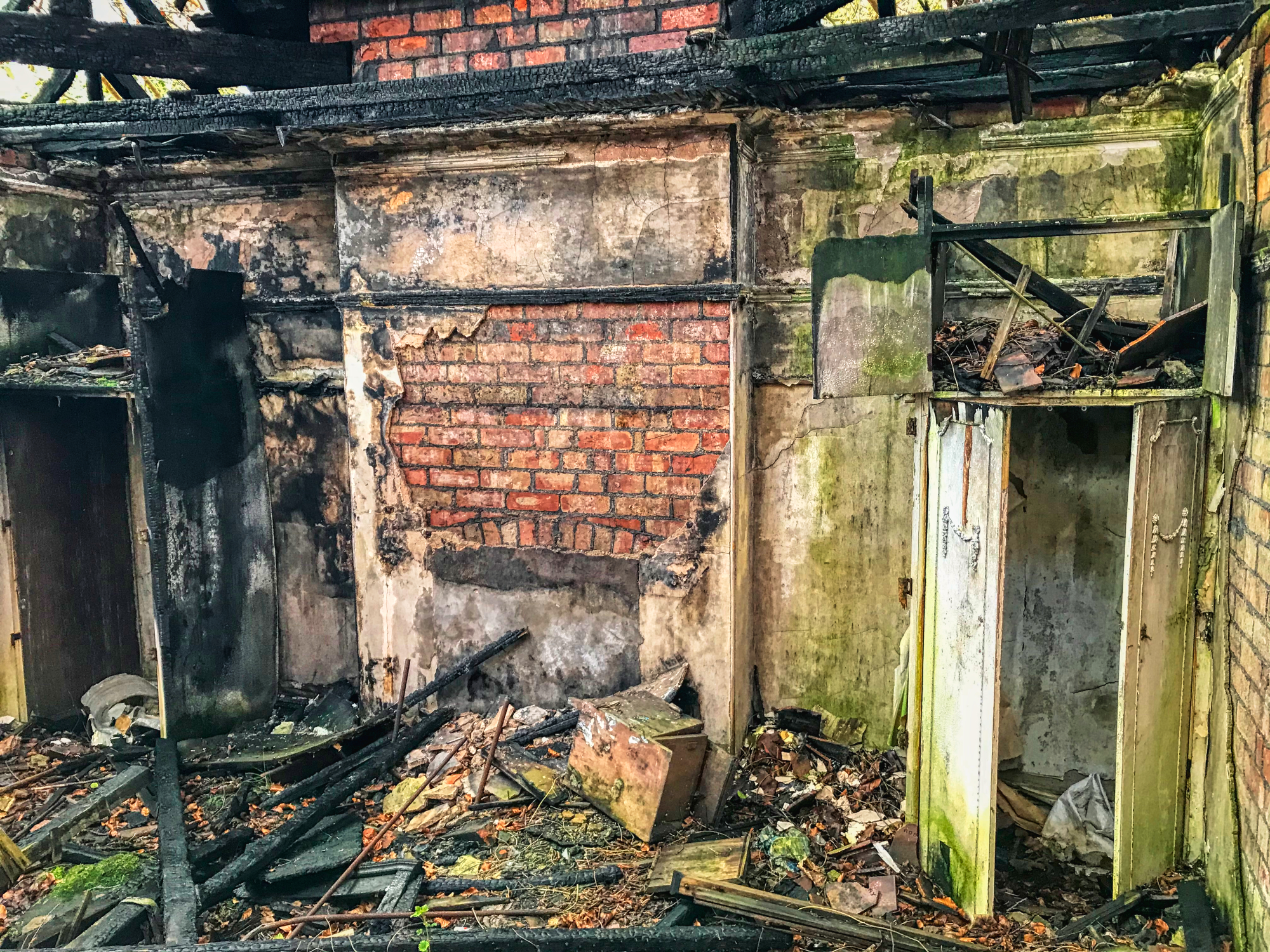 I was amazed to find that most of this upper floor was navigable with care, besides one room which no longer had a floor.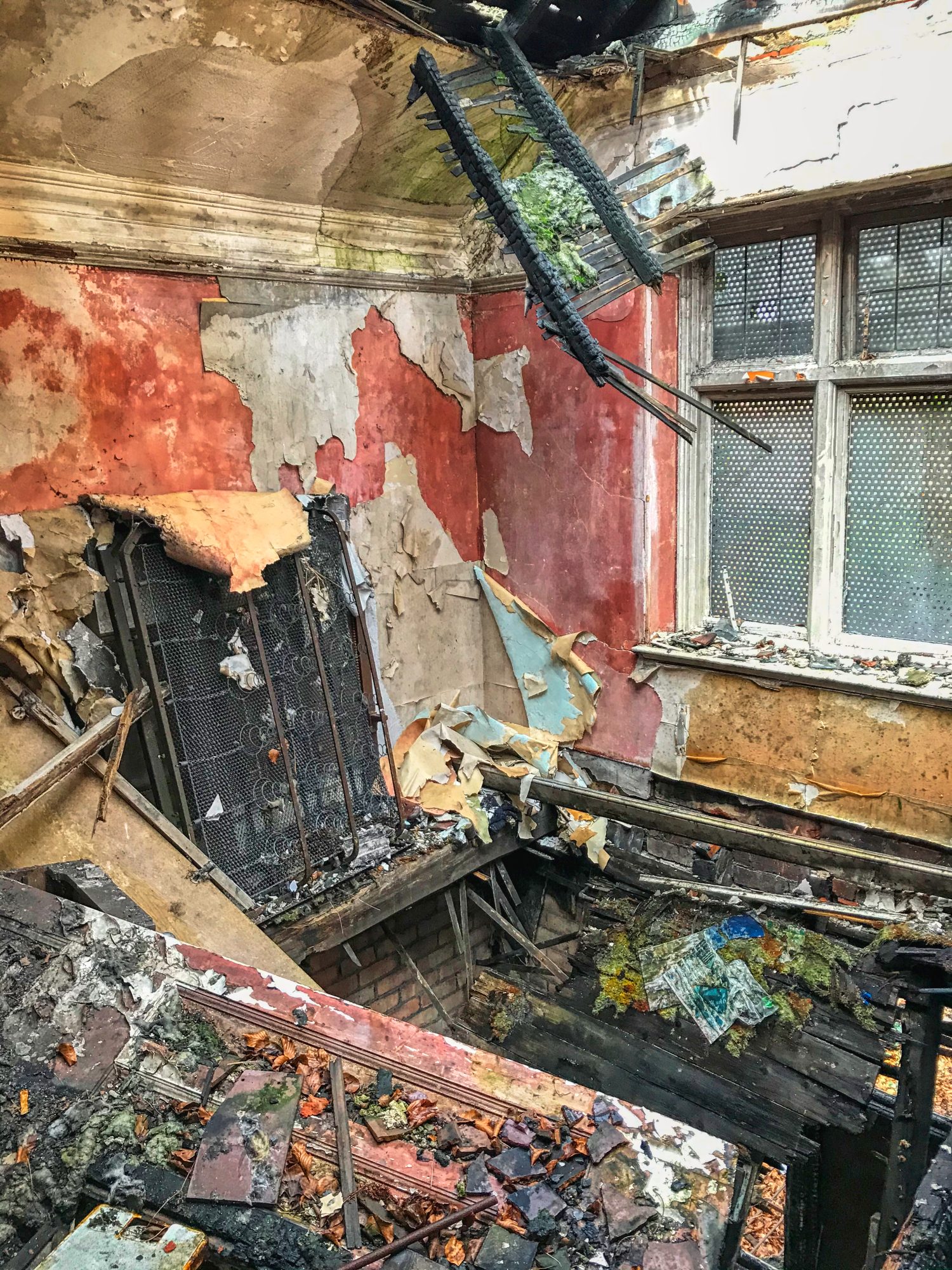 There was a bed in there once.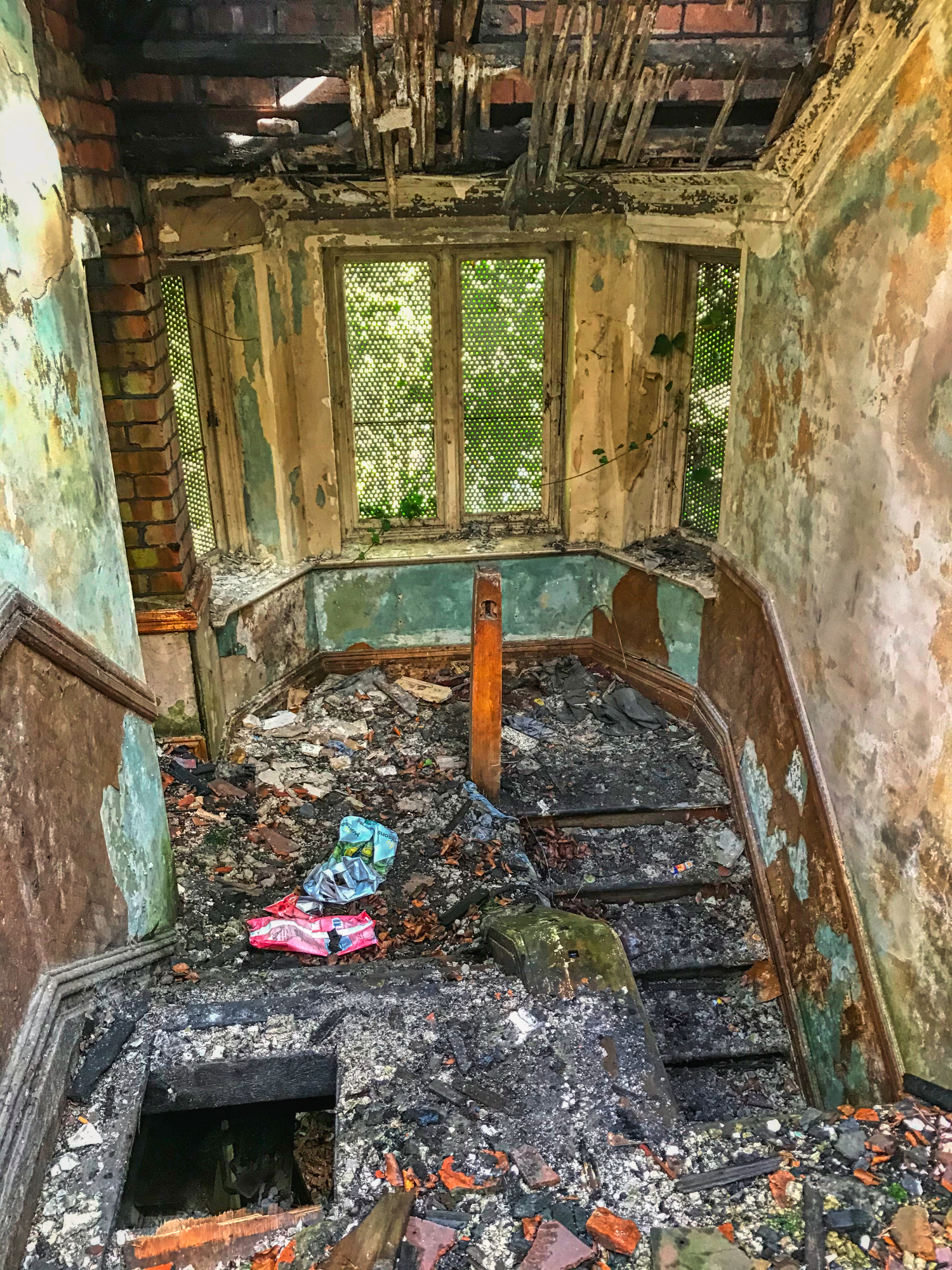 This is the view from the top of the stairs descending. You can't expect to hold on to the banister so holding your arms out horizontally for balance sometimes works.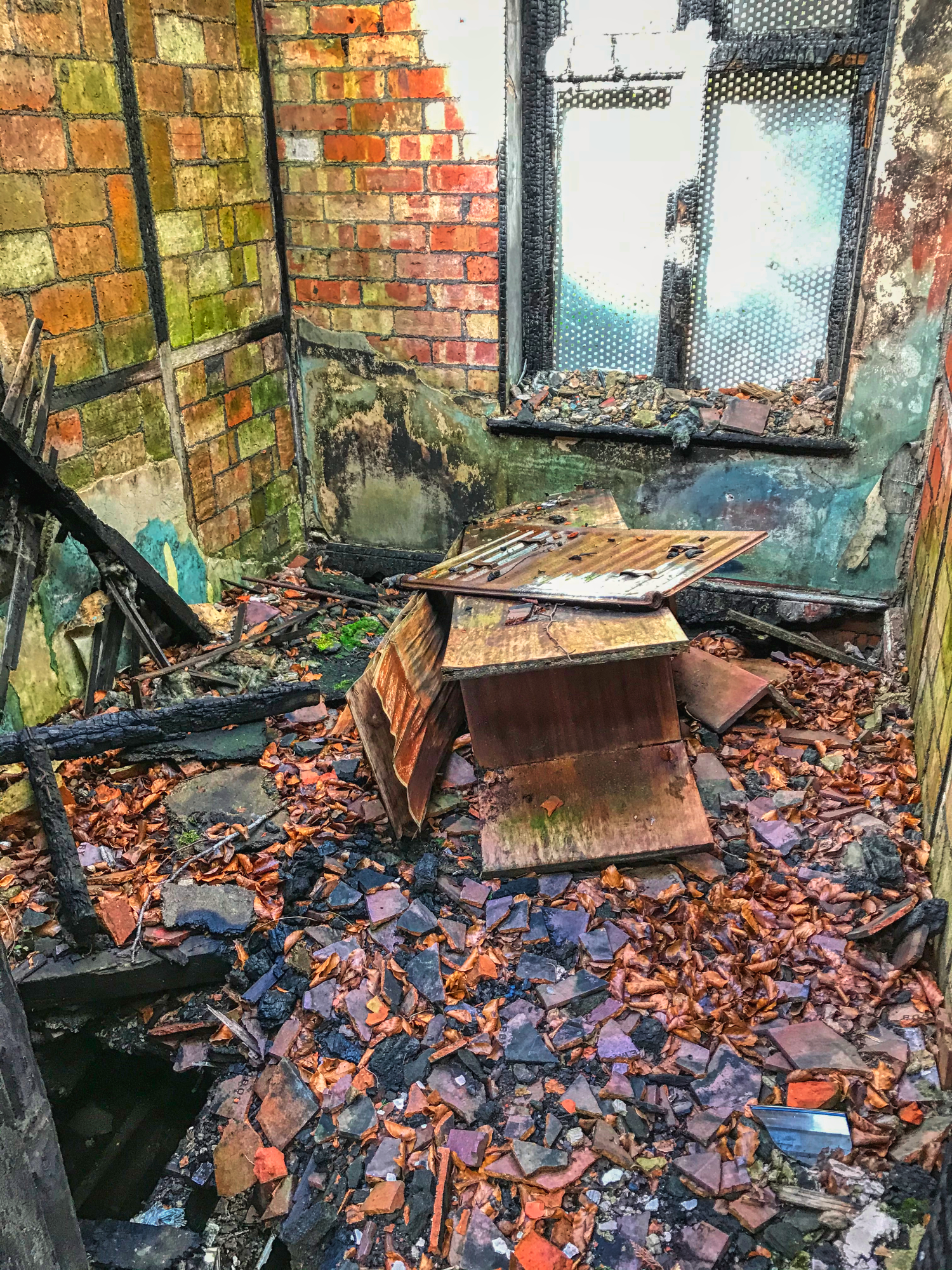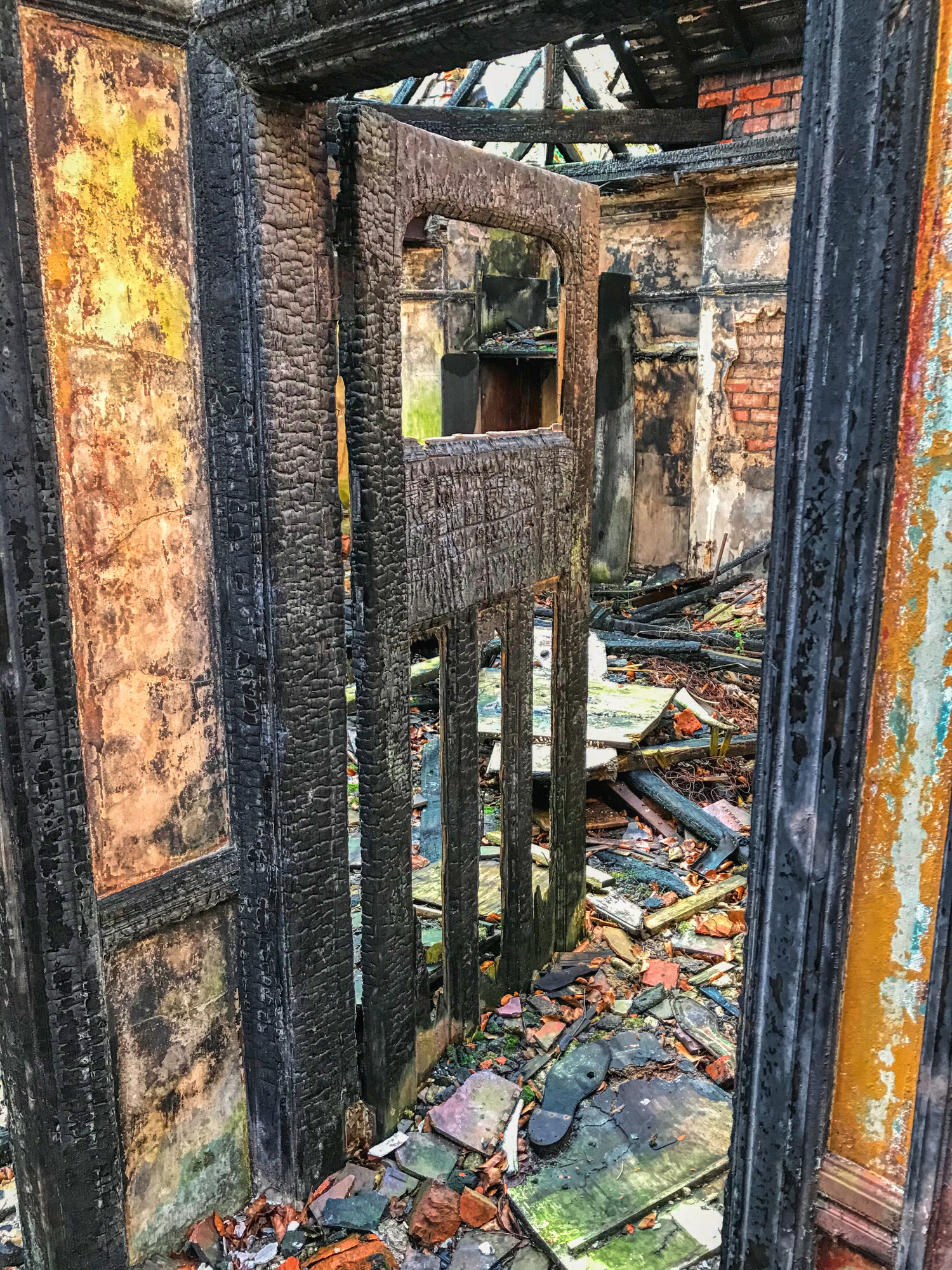 There has been a serious fire on the upper floor as well as the lower.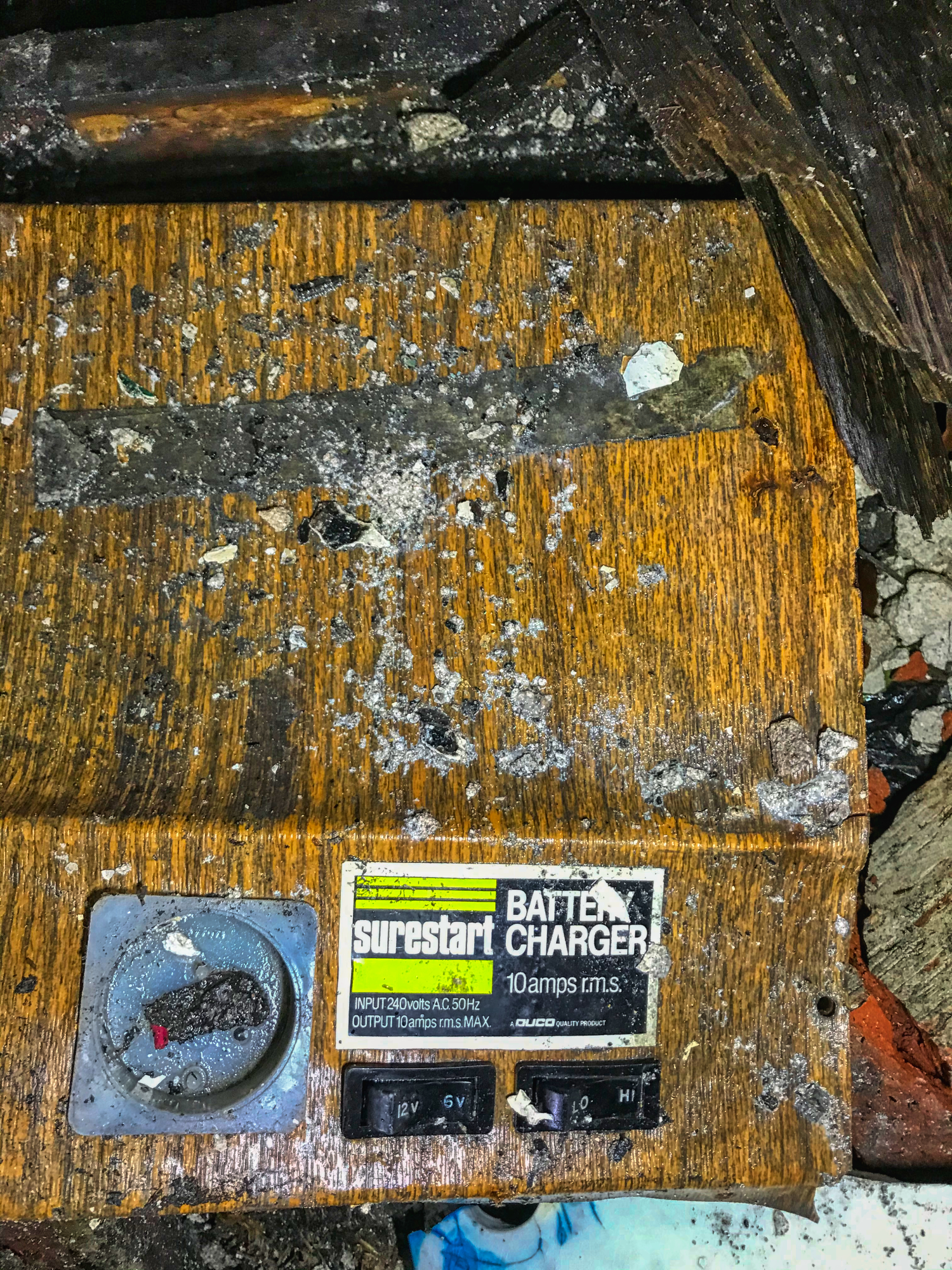 There was little of the battery charger left. It looked quite chunky.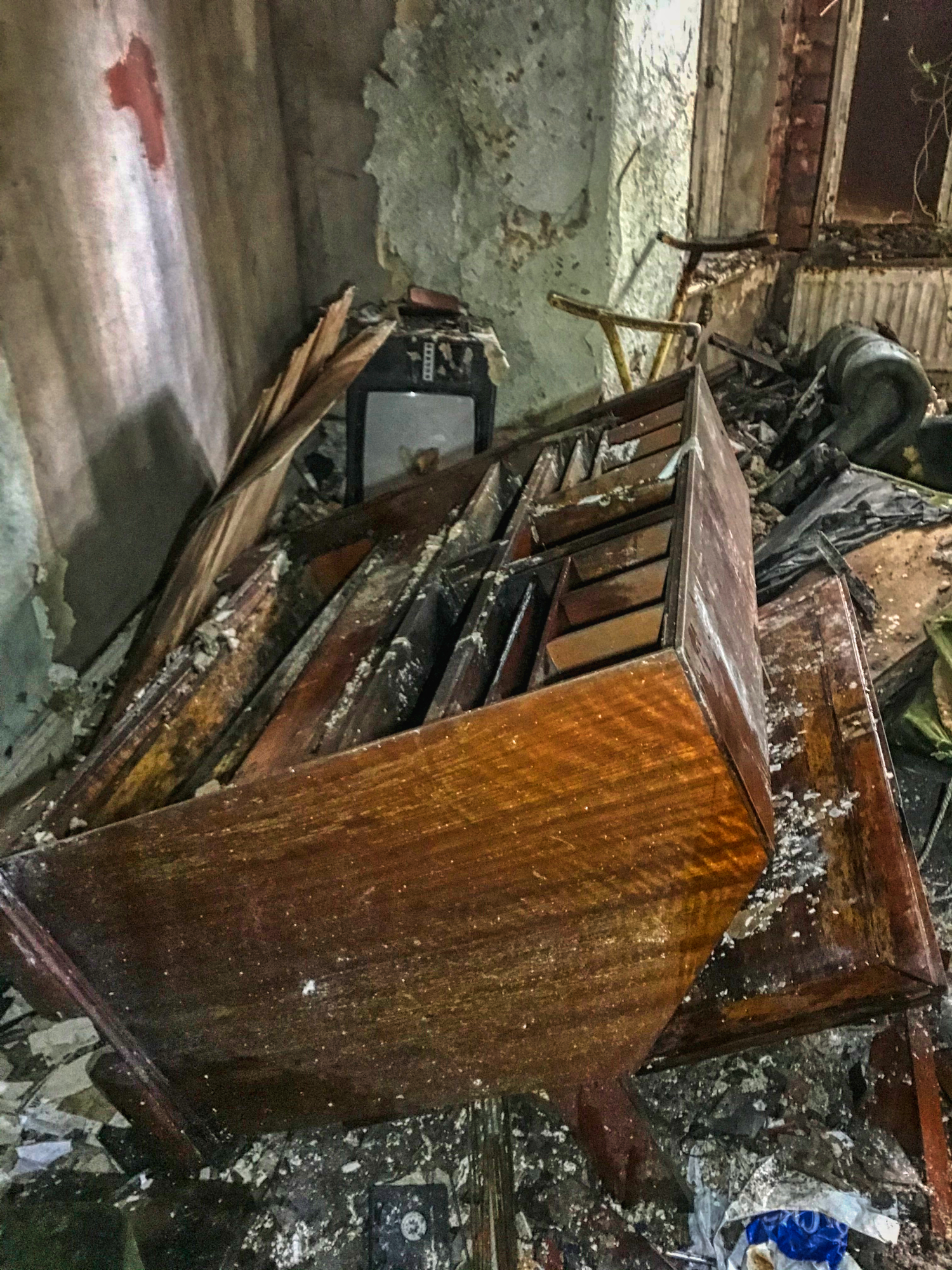 As hard as we looked we found no extra banknotes. Those spotty teenagers took it all years ago and through stupidity and greed lost it.
As we vaulted the gate.., me more gingerly as I value my balls the nosey middle-aged woman was staring at us out of her front room windows, phone glued to her ear.
I could imagine the conversation with the cops who probably don't give a shit and were stifling bored yawns.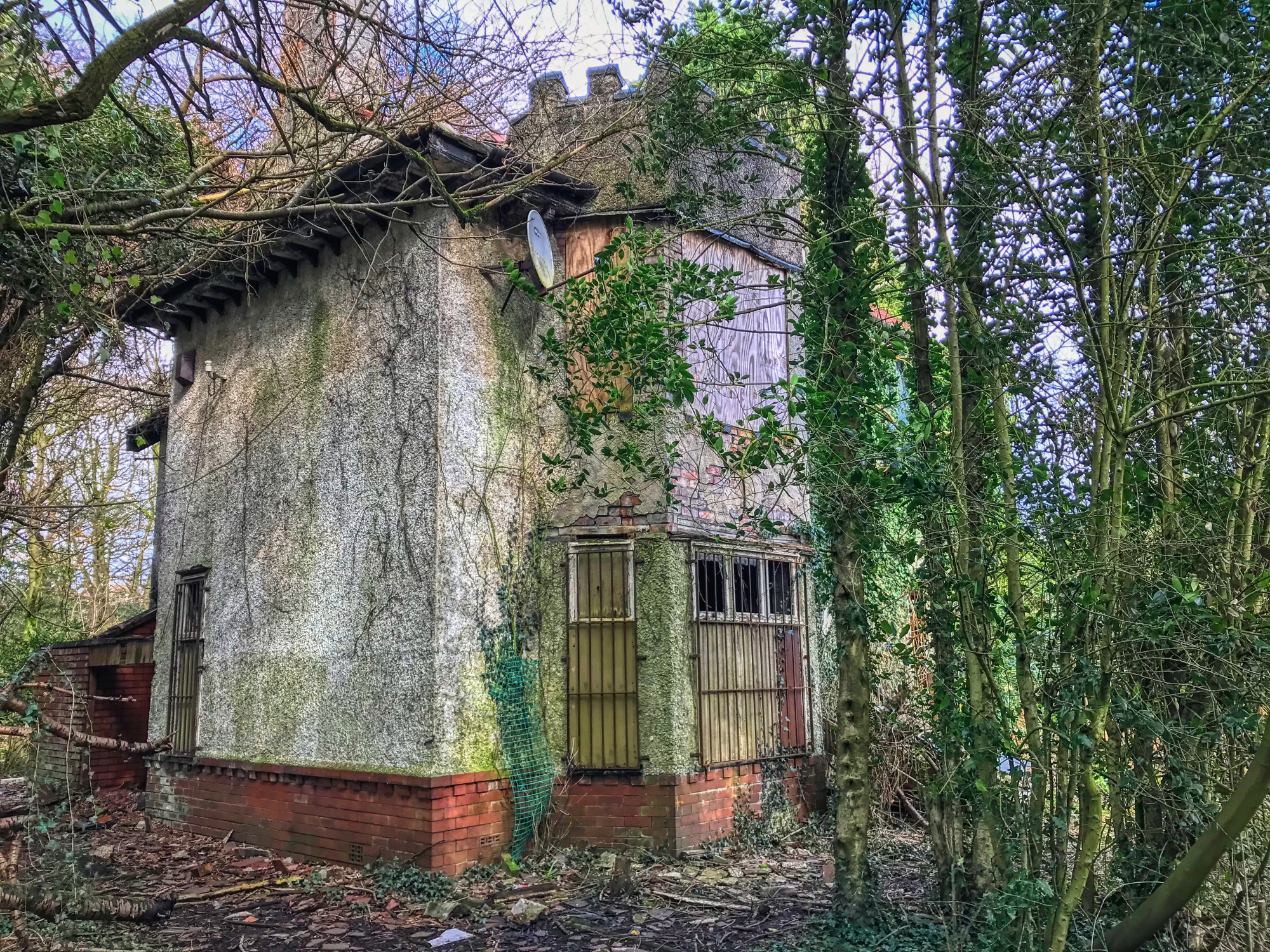 ...'There are two hooligans vandalising that old house again, you need to come and arrest them quick'...
You can't always be the sneaky ninja. We left in a hurry.

Do you like posting your Urbex content and photography for FREE on Facebook and YouTube? I like to get some form of reward for my work and every time I create I do just that. Take a look at The Urbex Community on HIVE.
If you want to keep creating for FREE then ignore what you are reading. If you want to be like me and gain something other than BUGGER ALL for your work then click here and learn about posting on the HIVE blockchain.

Earn FREE EOS from Coinbase by taking partaking in a simple quiz here
Earn currency while you play brewing virtual beer with CryptoBrewMaster
Earn currency while you play and become a global Rock Star with Rising Star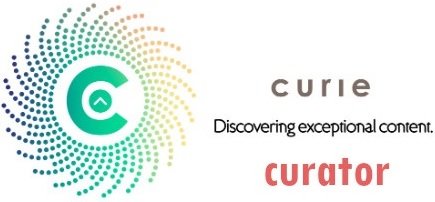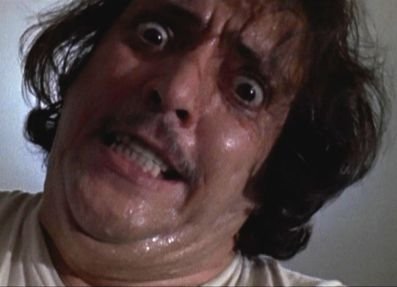 If you found this article so invigorating that you are now a positively googly-eyed, drooling lunatic with dripping saliva or even if you liked it just a bit, then please upvote, comment, rehive, engage me or all of these things.
---
---