Tales of the Urban Explorer: Werneth Park Music Rooms
Werneth Park Music Rooms was another great lead from @dizzydiscovery which had low expectations.
He had tried and failed to get in before on a solo expedition due to nosey twats lingering around and generally getting in the way.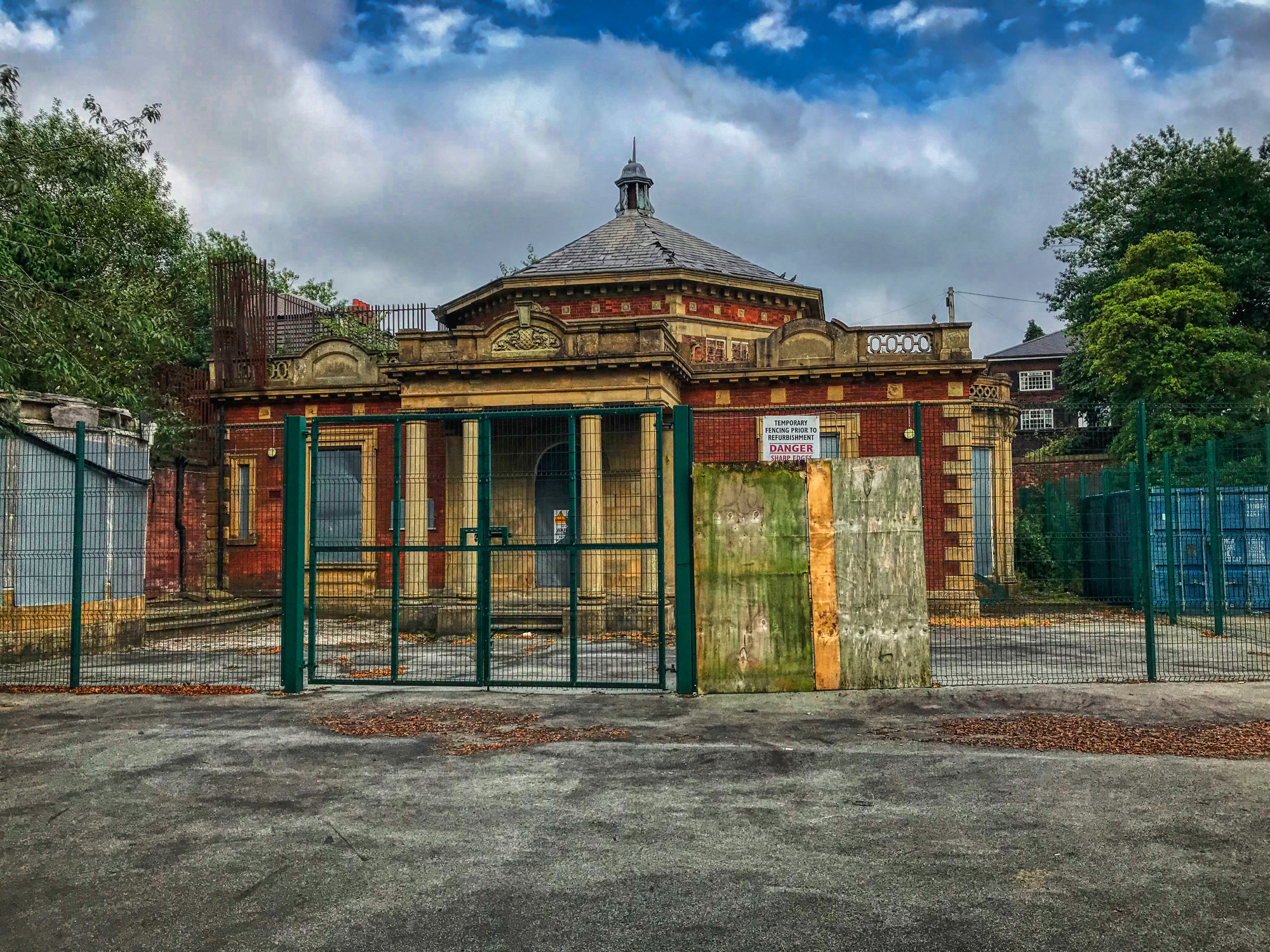 We were more fortunate on this visit to find a council van pulling away from the area as we approached.
Around one side were a couple of drug addicts trying to keep out of general sight, so we were restricted to checking out the other side of this old looking building for access.
I checked for some history and found this article from 2007. That's just 14 years ago, and here we are in 2021 to see NOTHING has happened.
A plan to breathe new life into Werneth Park Music Rooms has been rubberstamped by Oldham Council which means the once-popular building should be brought back into use by next year.
The report tells me the building has been closed since 2001, used to house bands, and boasts a hall complete with seating for a decent sized audience.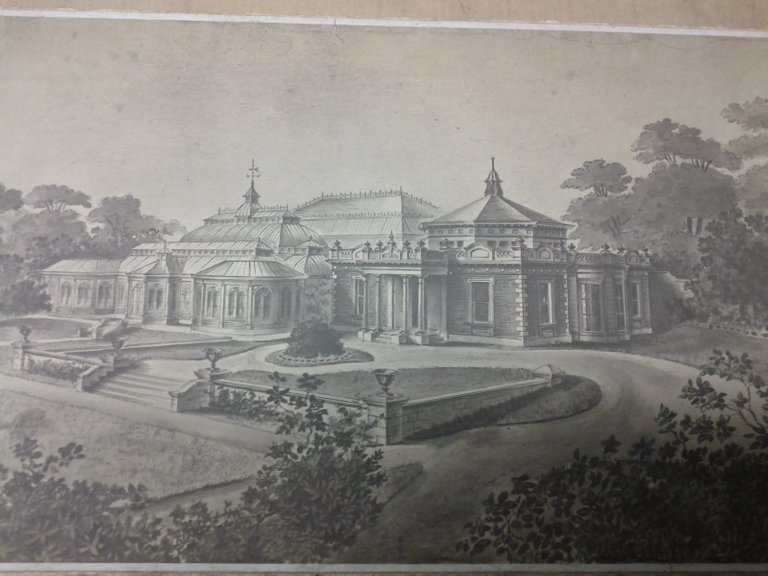 Source
...'date of this image is unknown but likely the late 1930'...
Since then they have changed their minds:
The estimated cost to undertake any renovation work to the buildings is too high to obtain 100% external funding, and the Council would at some point need to assess if it is willing to invest a significant amount in renovating the Music Rooms
With a statement like this, there seems little hope for this 1936 piece of architecture to ever be returned to its former glory.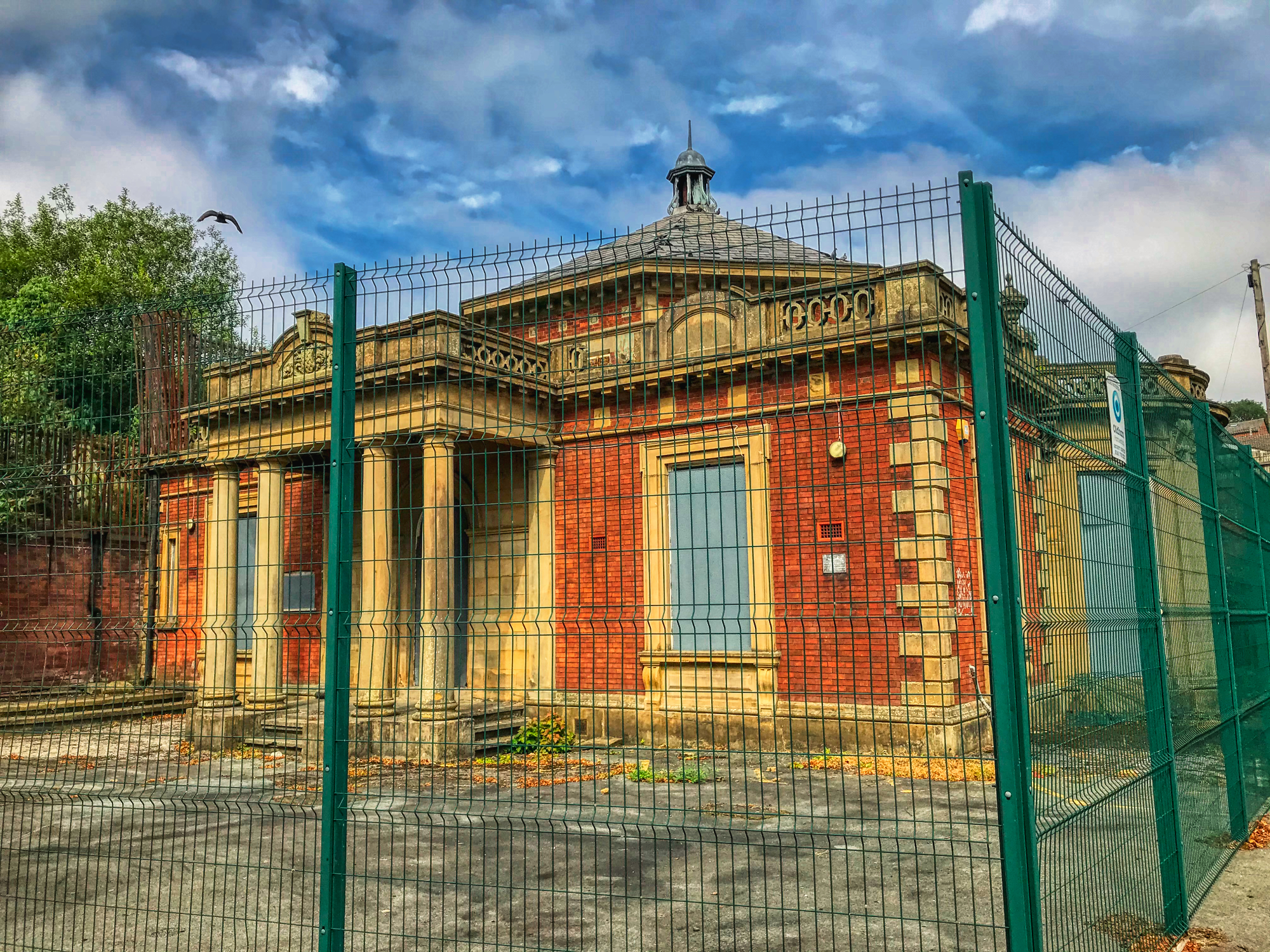 I have to give Oldham council some credit. That big green fencing with the spiky top that cut into your balls is quite a deterrent. As always we found a weak spot and were inside the perimeter within minutes.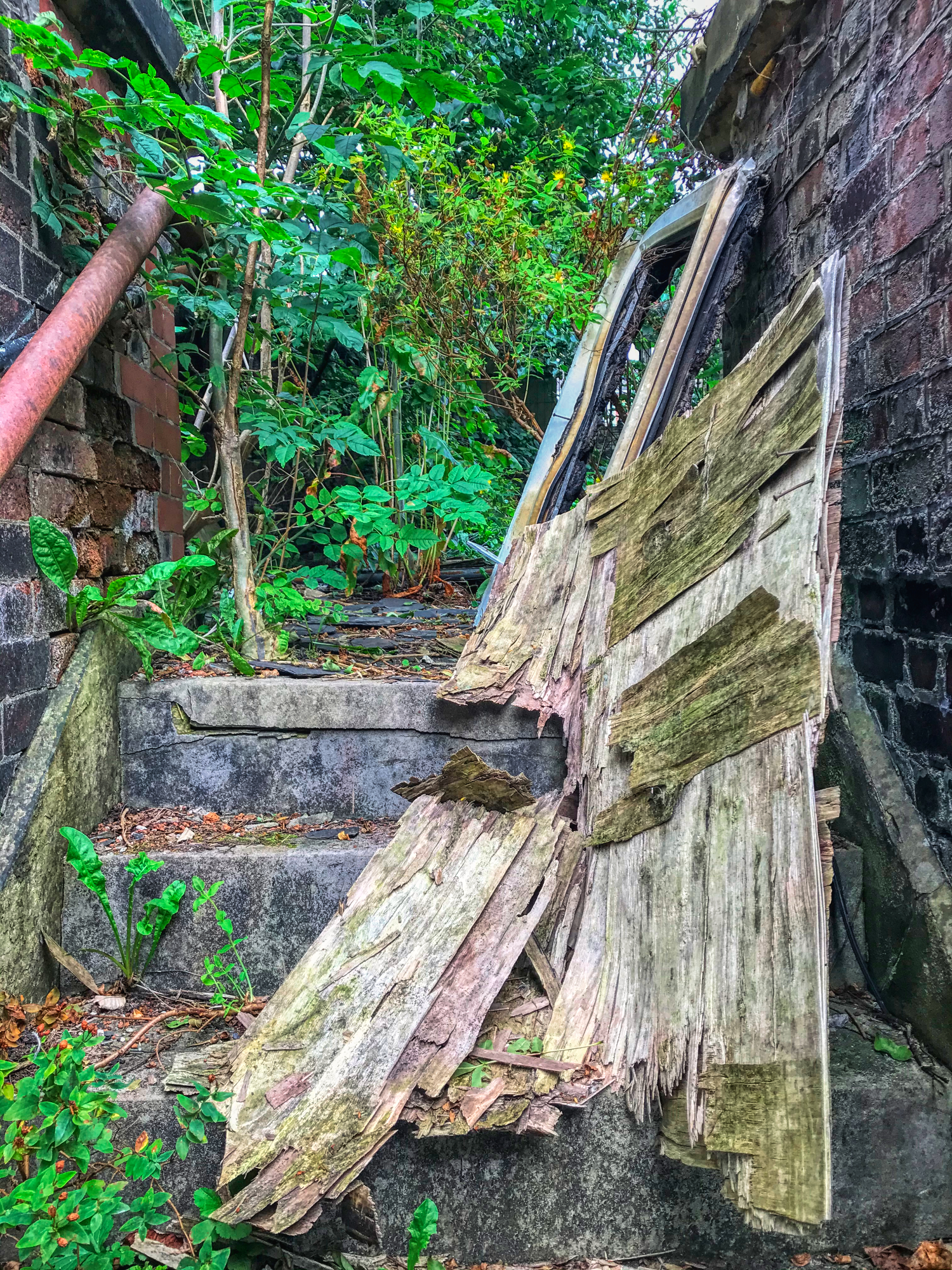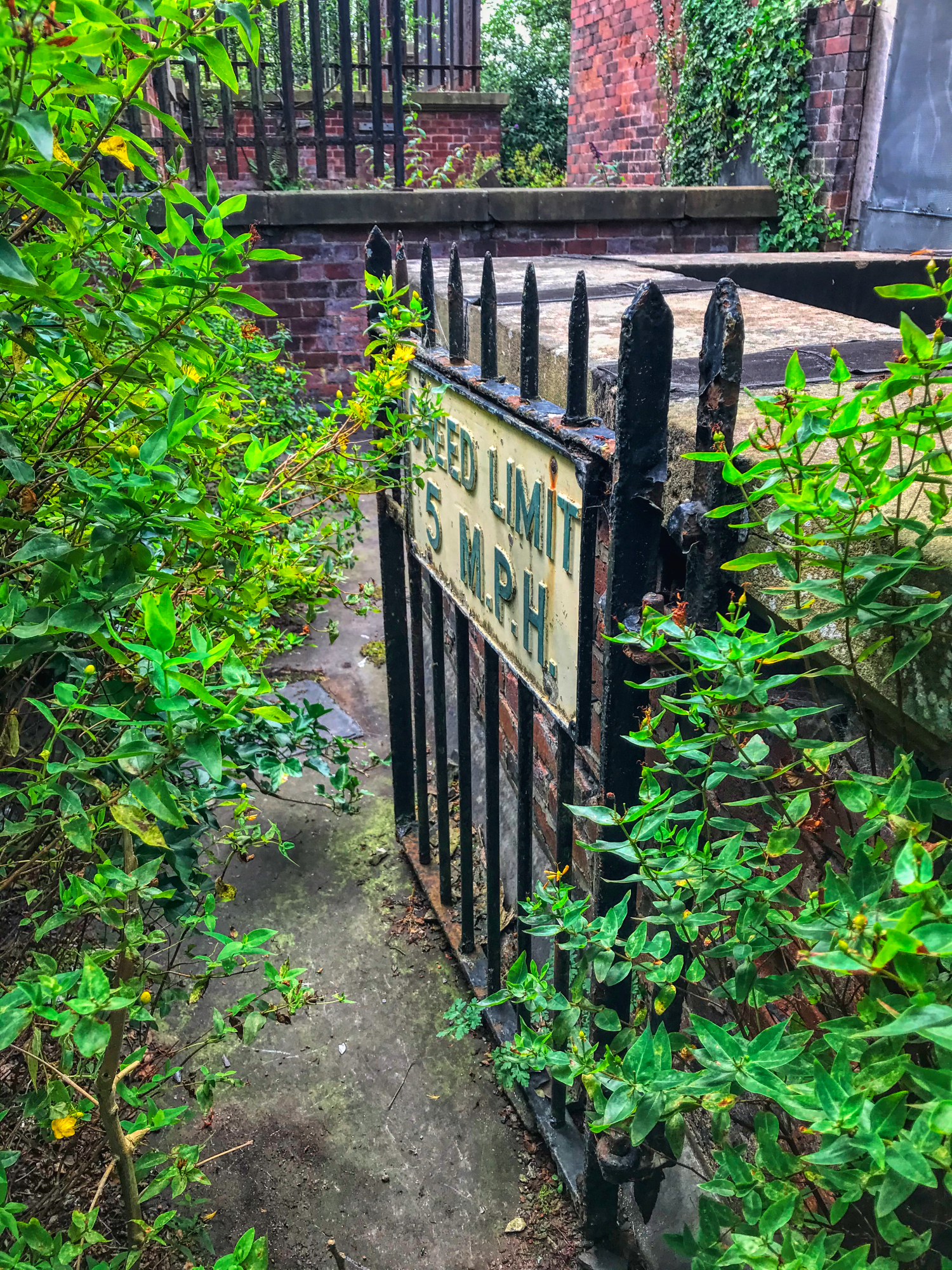 ...'did visitors who WALKED have a speed limit imposed on them during the 1930's?'...
This Music Room place was a lot bigger than first impressions. We snuck around the back and found ourselves on the roof very quickly.
Next was the discovery of this massive gaping hole.
On further inspection it was a viable entry point; that is if you wanted to break your legs, and/or be trapped down there forever.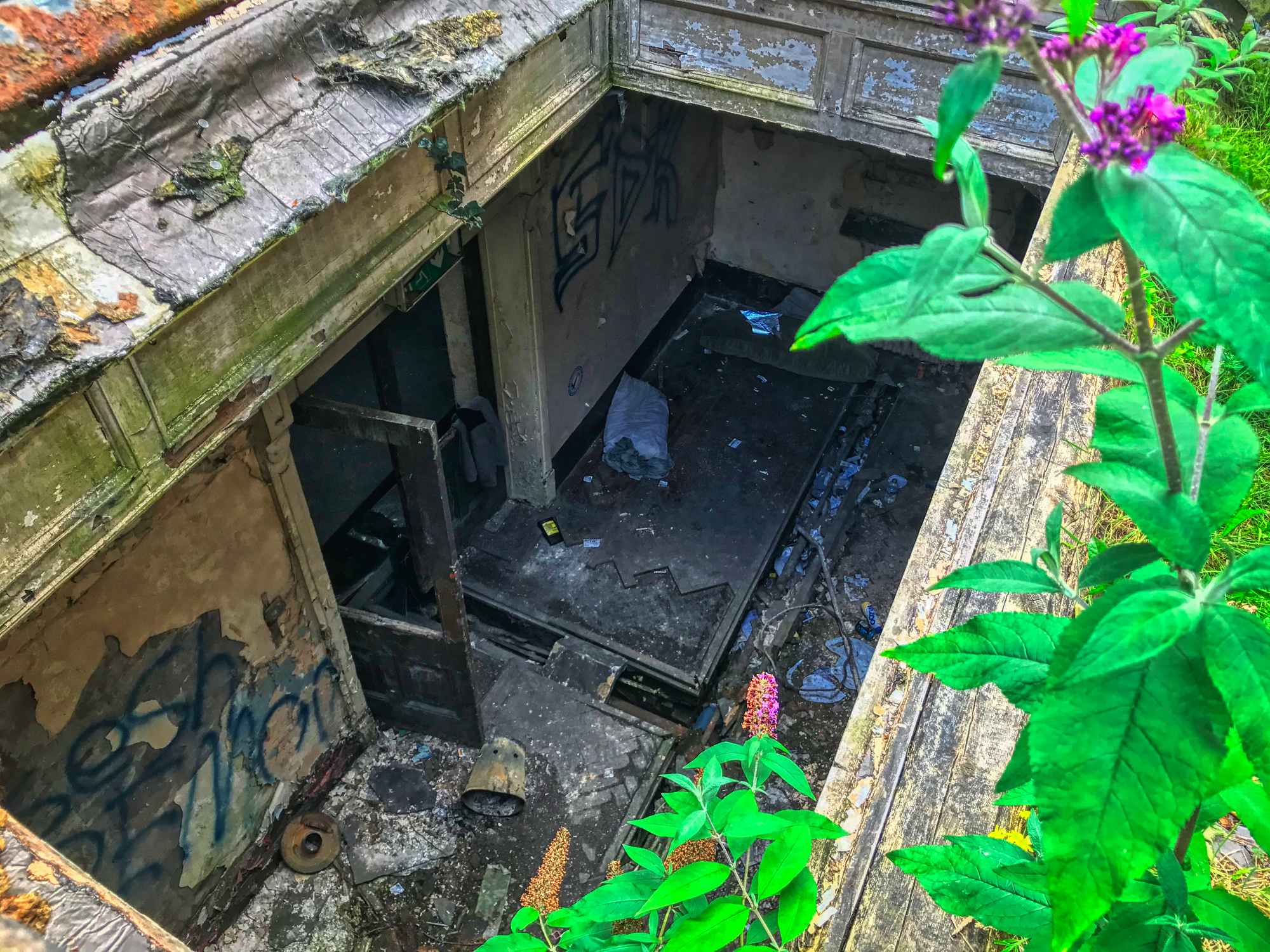 As tempting as it was to hang from the edge and drop down, we both felt like living down there forever without food or water, a big ask.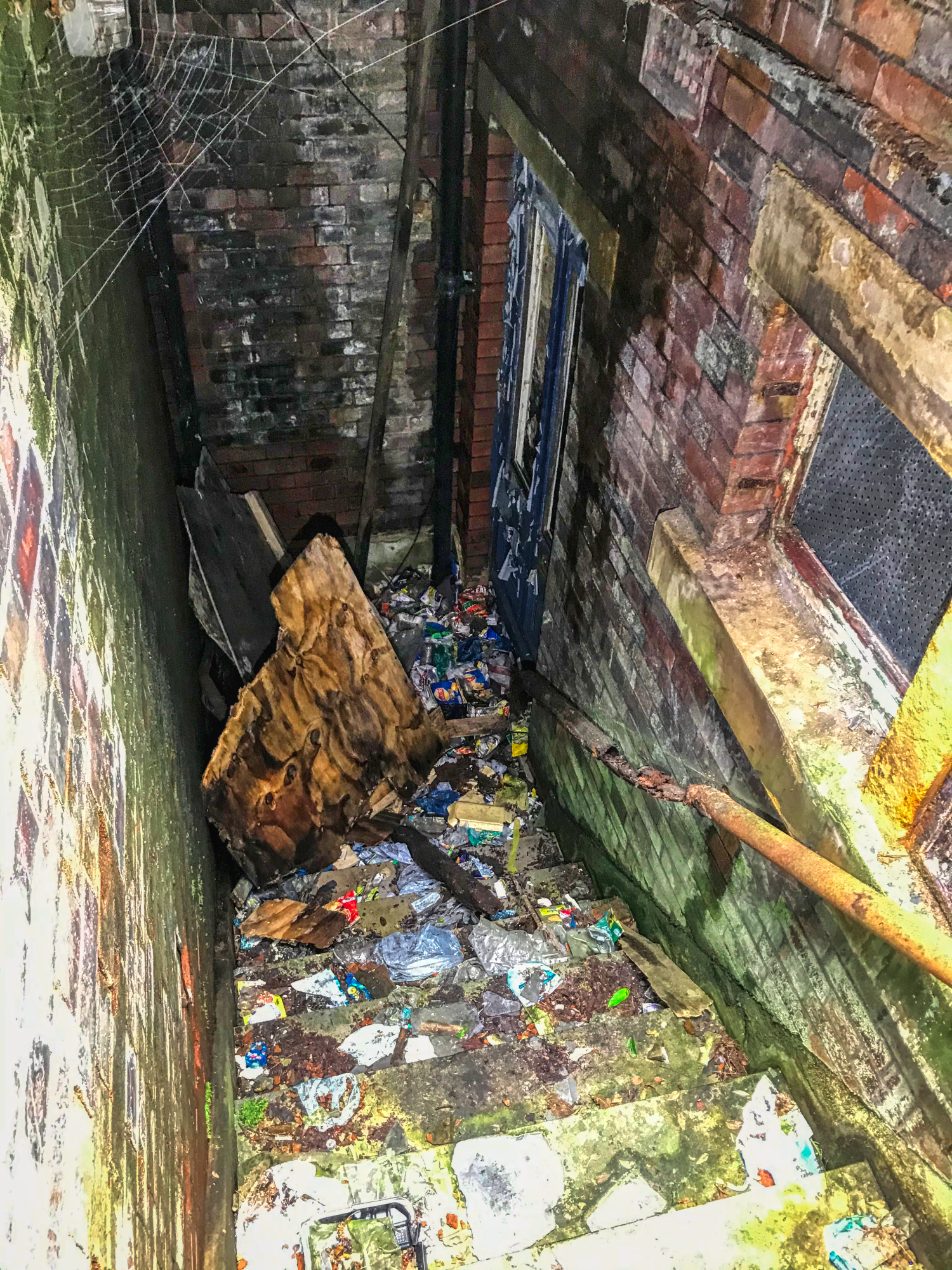 Another door leading into the Music Room entrance halls was locked. Walking through all that shit down there to try it was not a wonderful experience.
All was not lost and being aware of what is around you can lead to entrance points.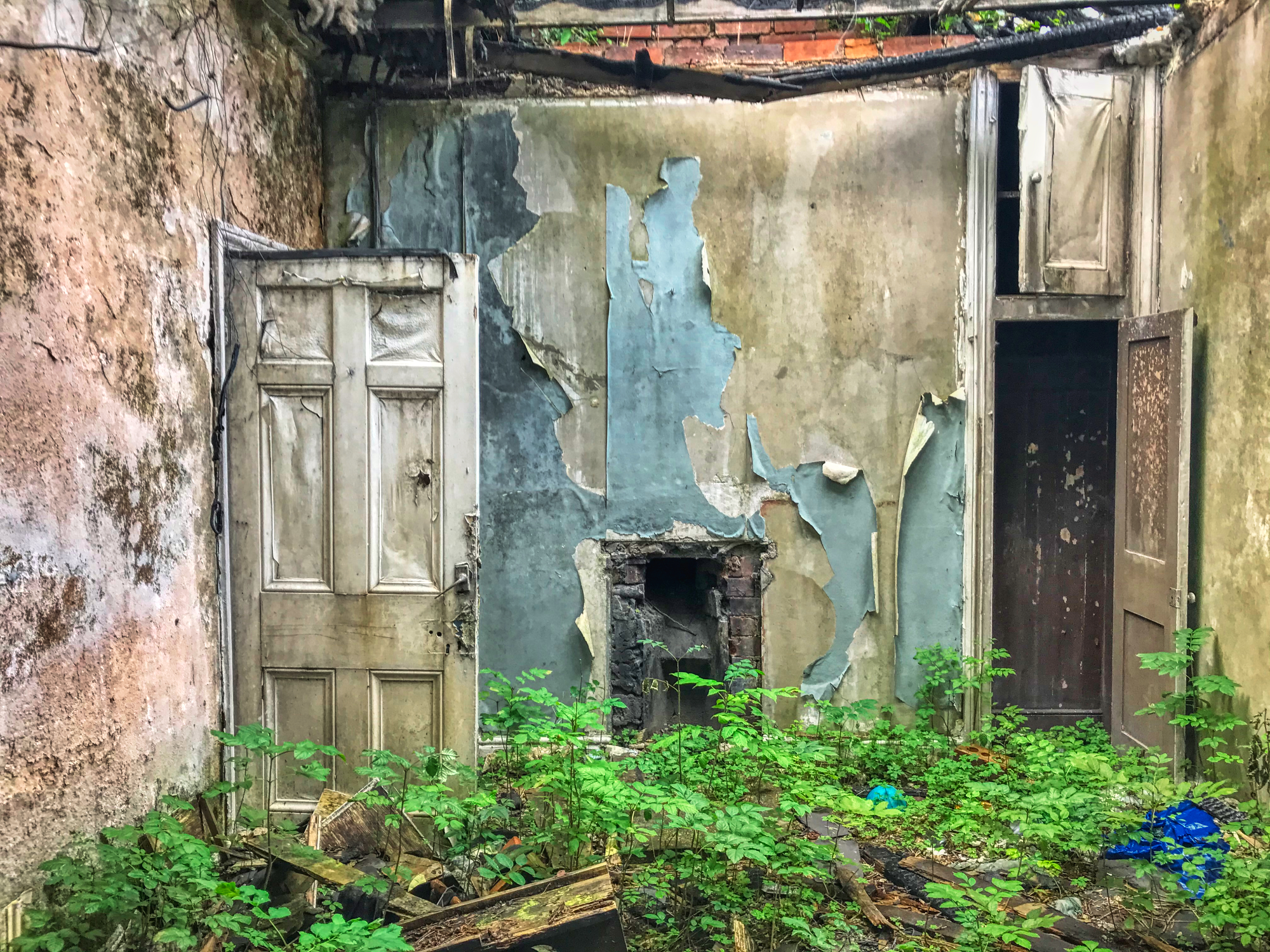 I won't say how we got into this room but it led to a large circular trip which eventually took us into the depths of that 'hole'.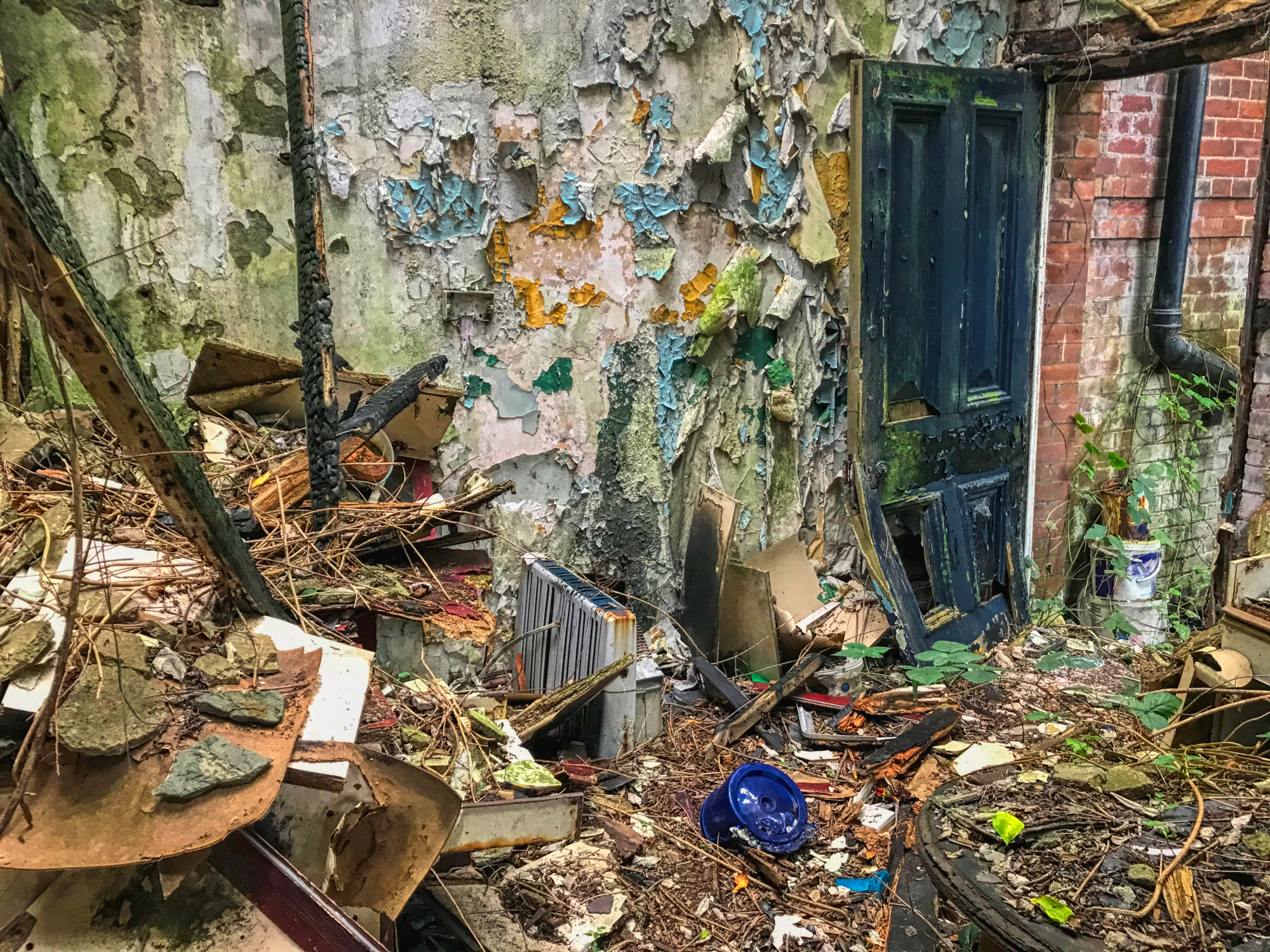 These rooms were dodgy as fuck, the flooring especially was terrible and suspect to collapse. We made our way through one after another which took us to an outside area and yet another building.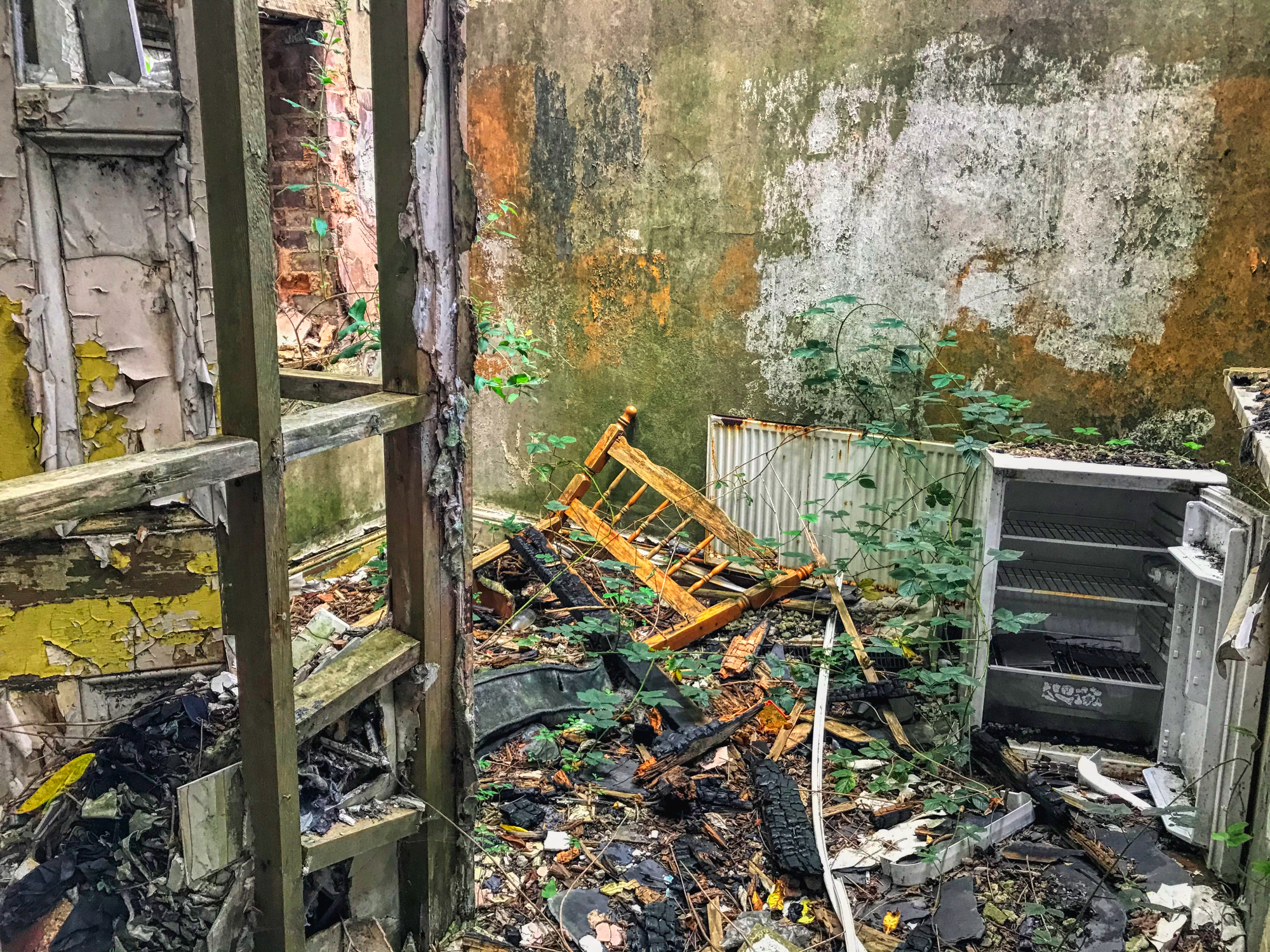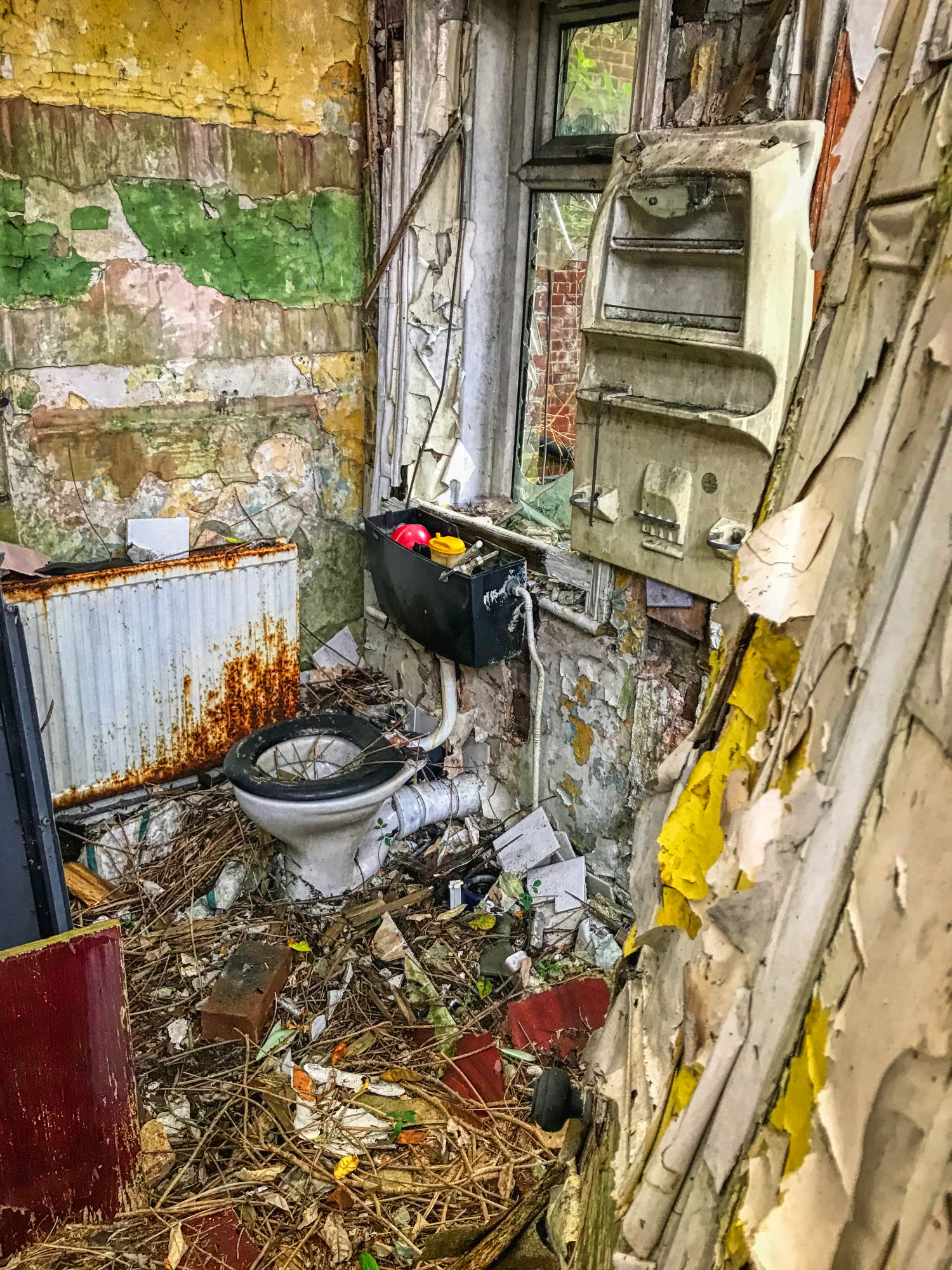 Mother Nature had moved into this one but there were signs of human ex-life with a fridge and dodgy looking toilet.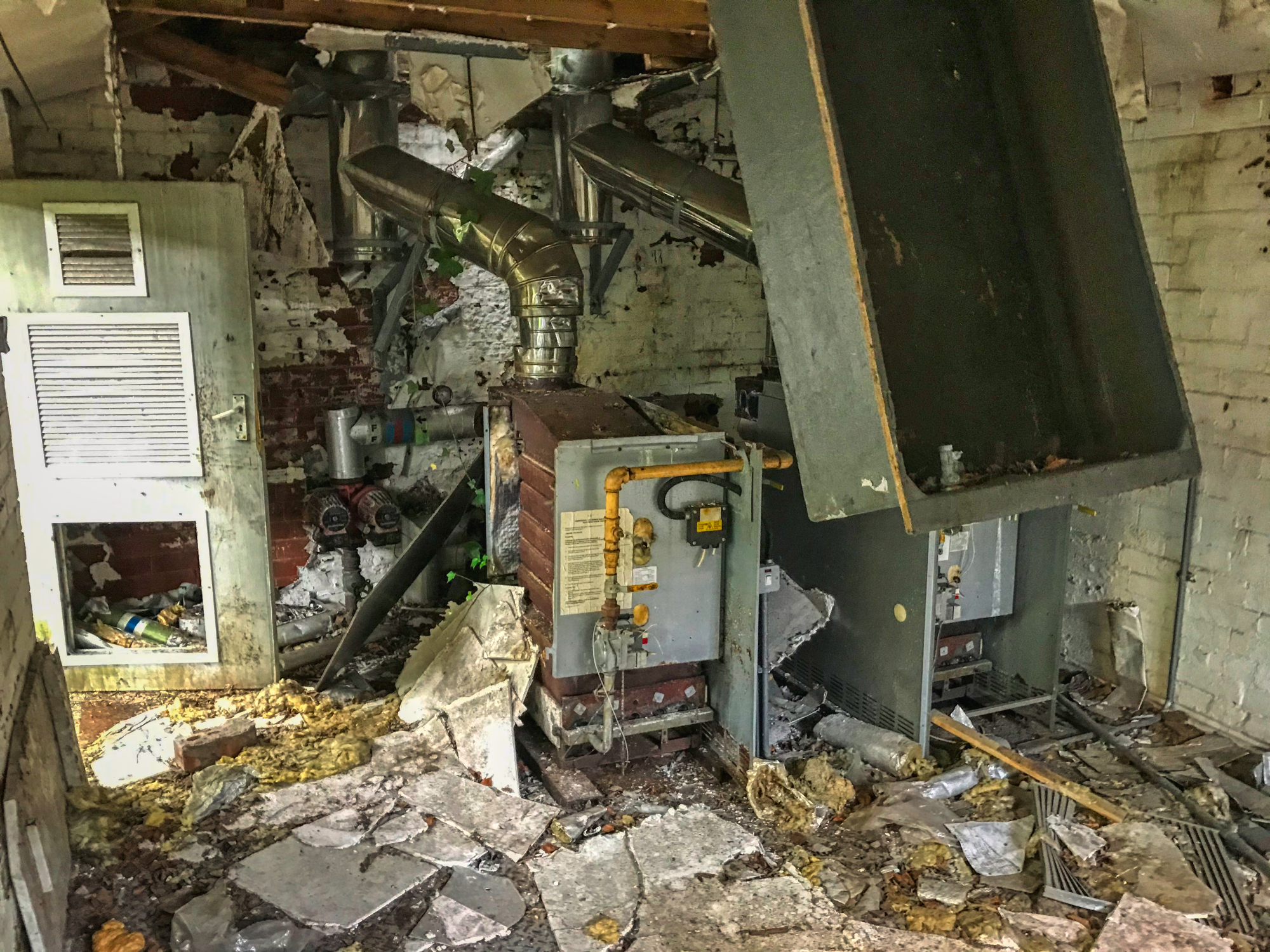 Passing into a cave-like area with what looked like rock melded into the building itself we emerged into what looked like a conservatory.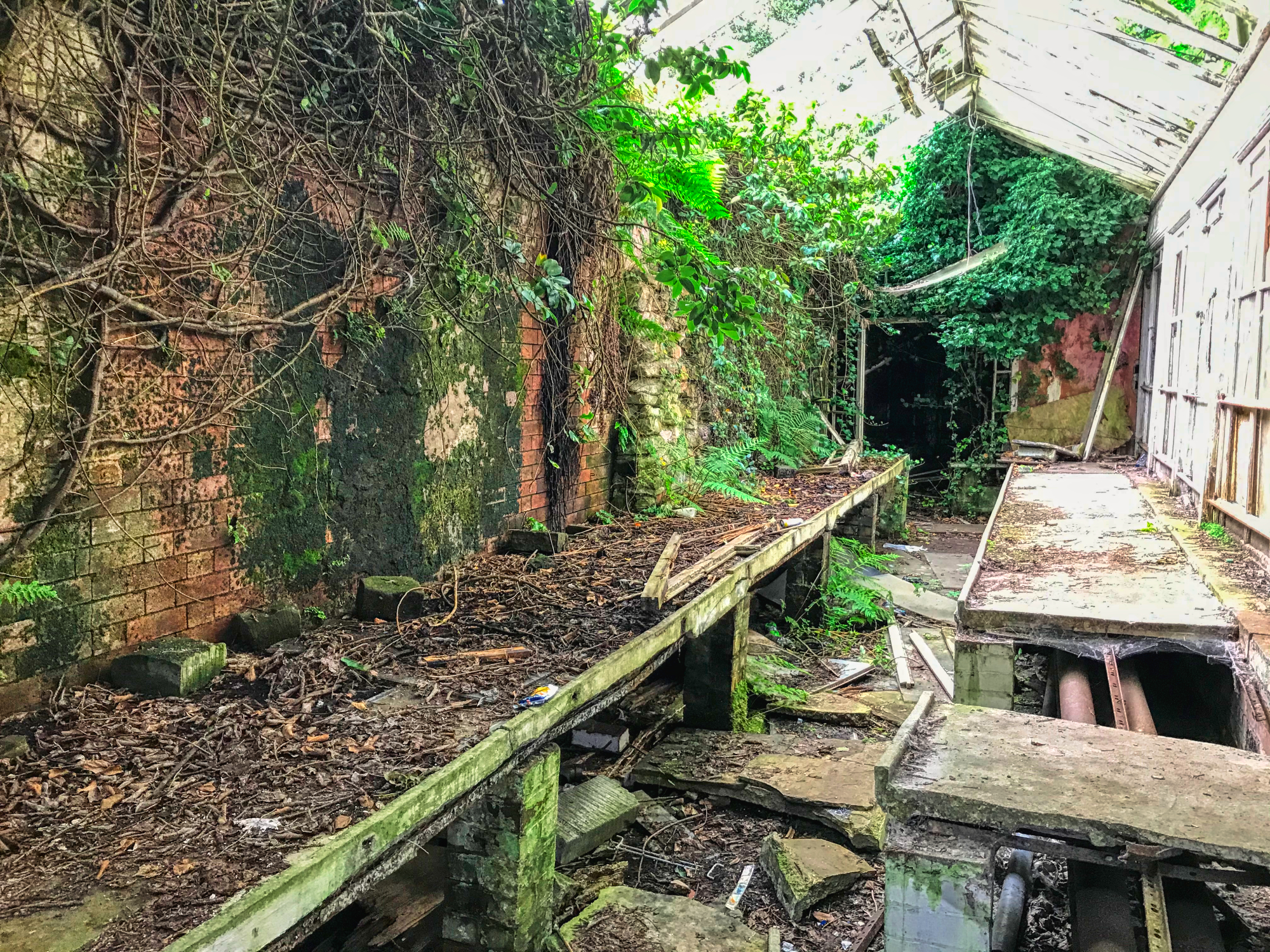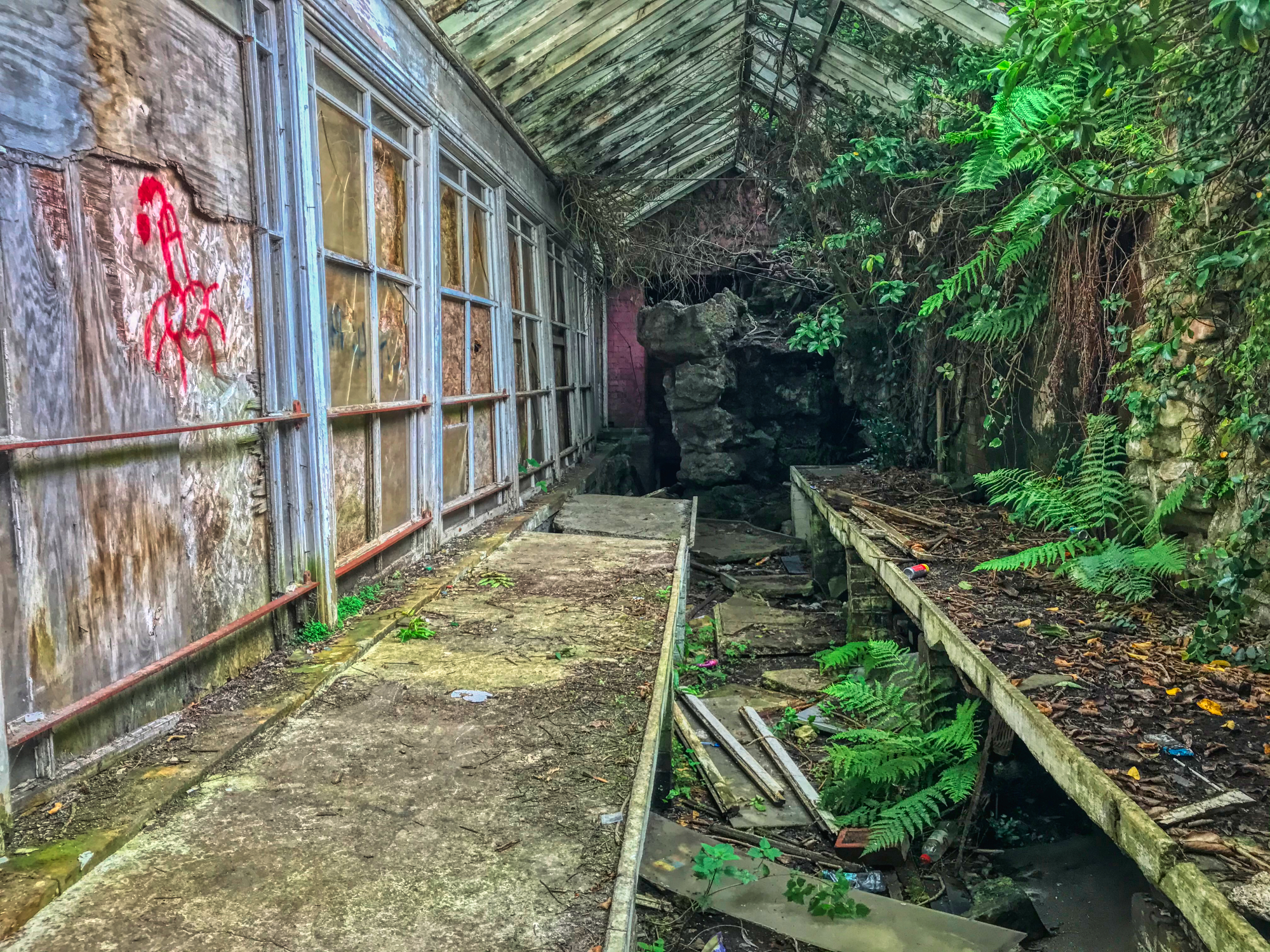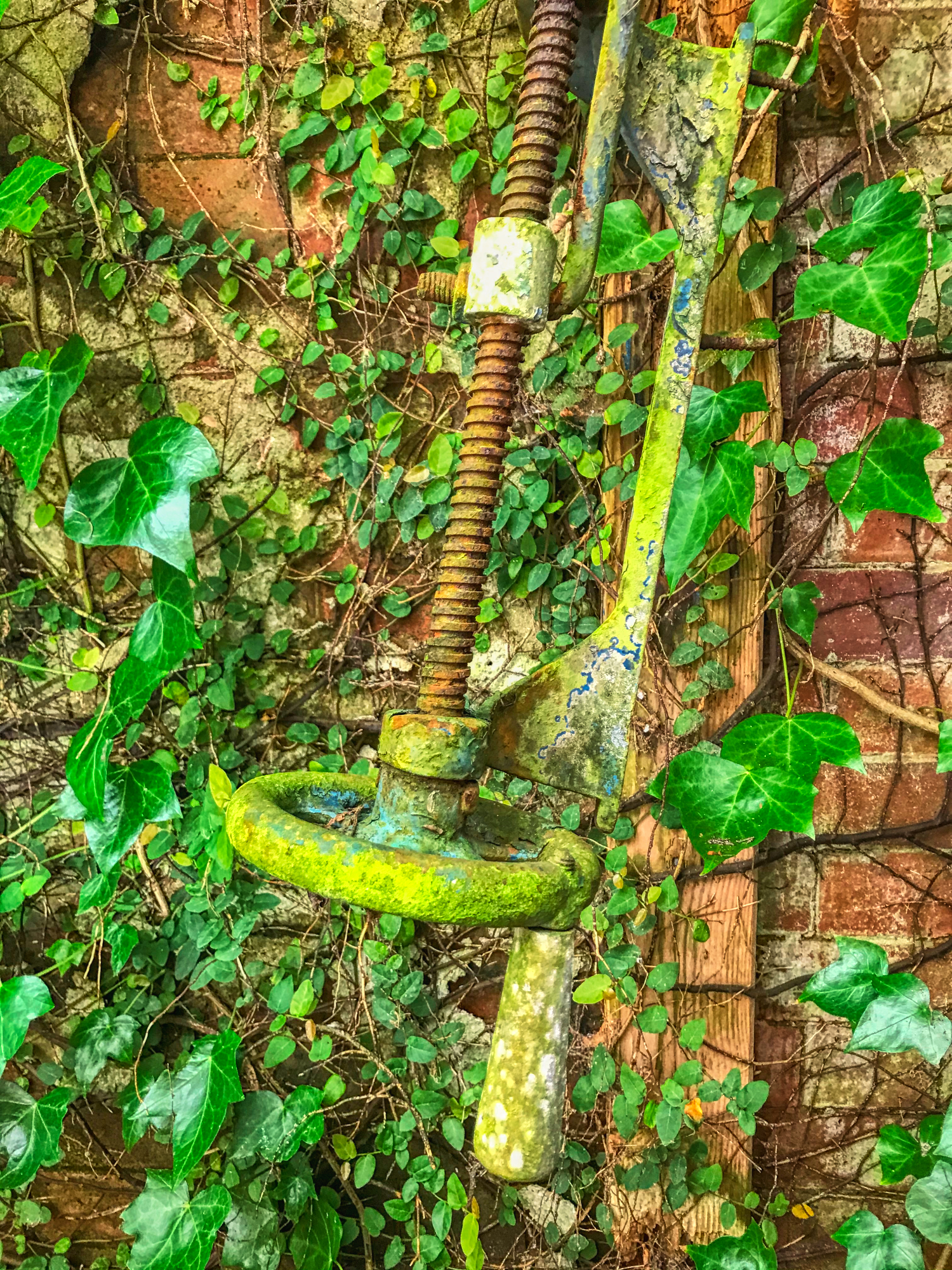 At this point, I figured we had done a 90-degree turn and at the end of this would be where the druggies were hanging around outside.
I did think of making a loud noise to shit them up but thought better of it.
…'better to be the sneaky ninja then to attract unwanted busybodies'…
180 degree turn and it appeared we were heading for the entrance again this time via an overgrown jungle area which we did not thoroughly explore.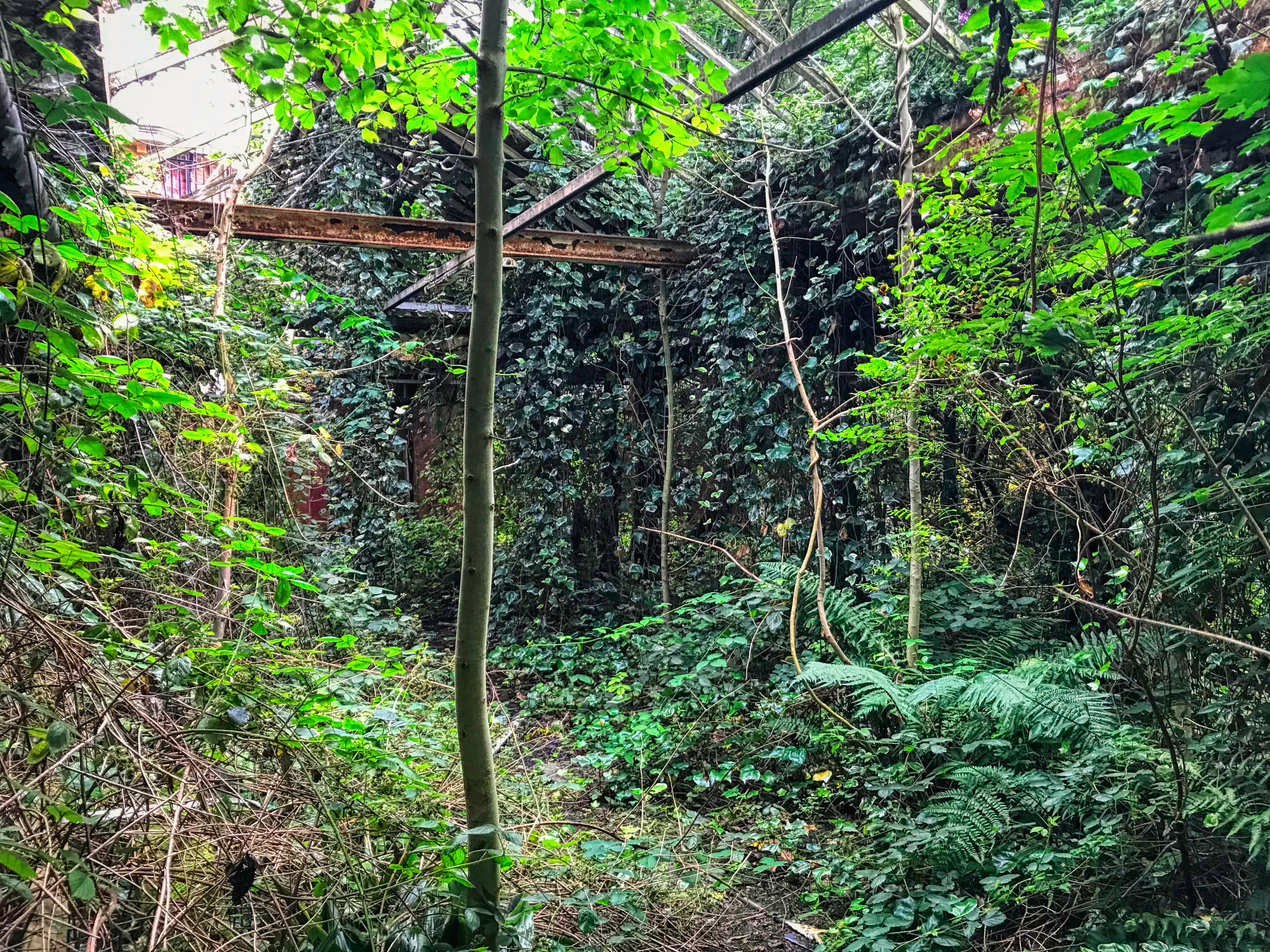 The band hall area was seen and we made a beeline for it.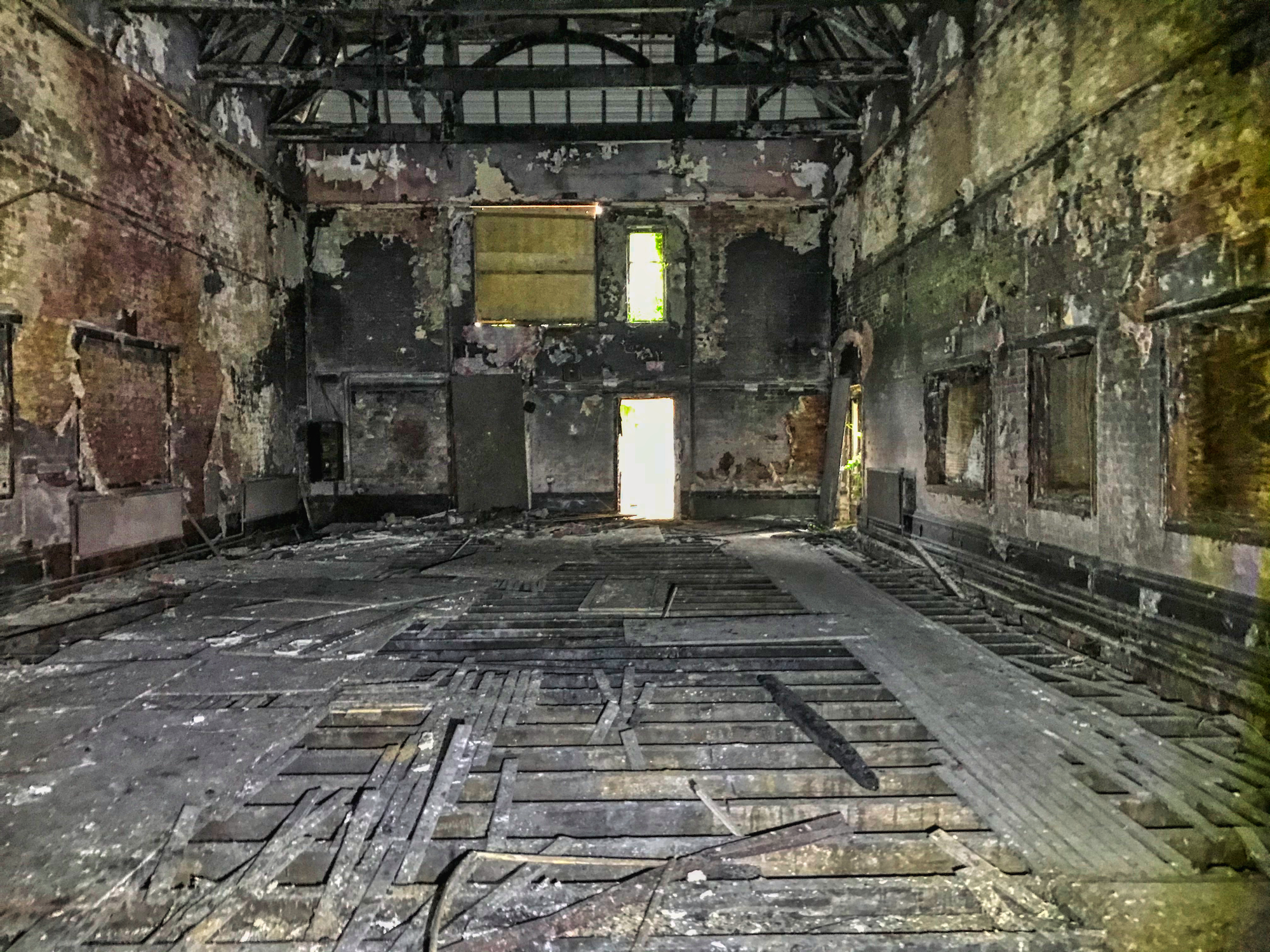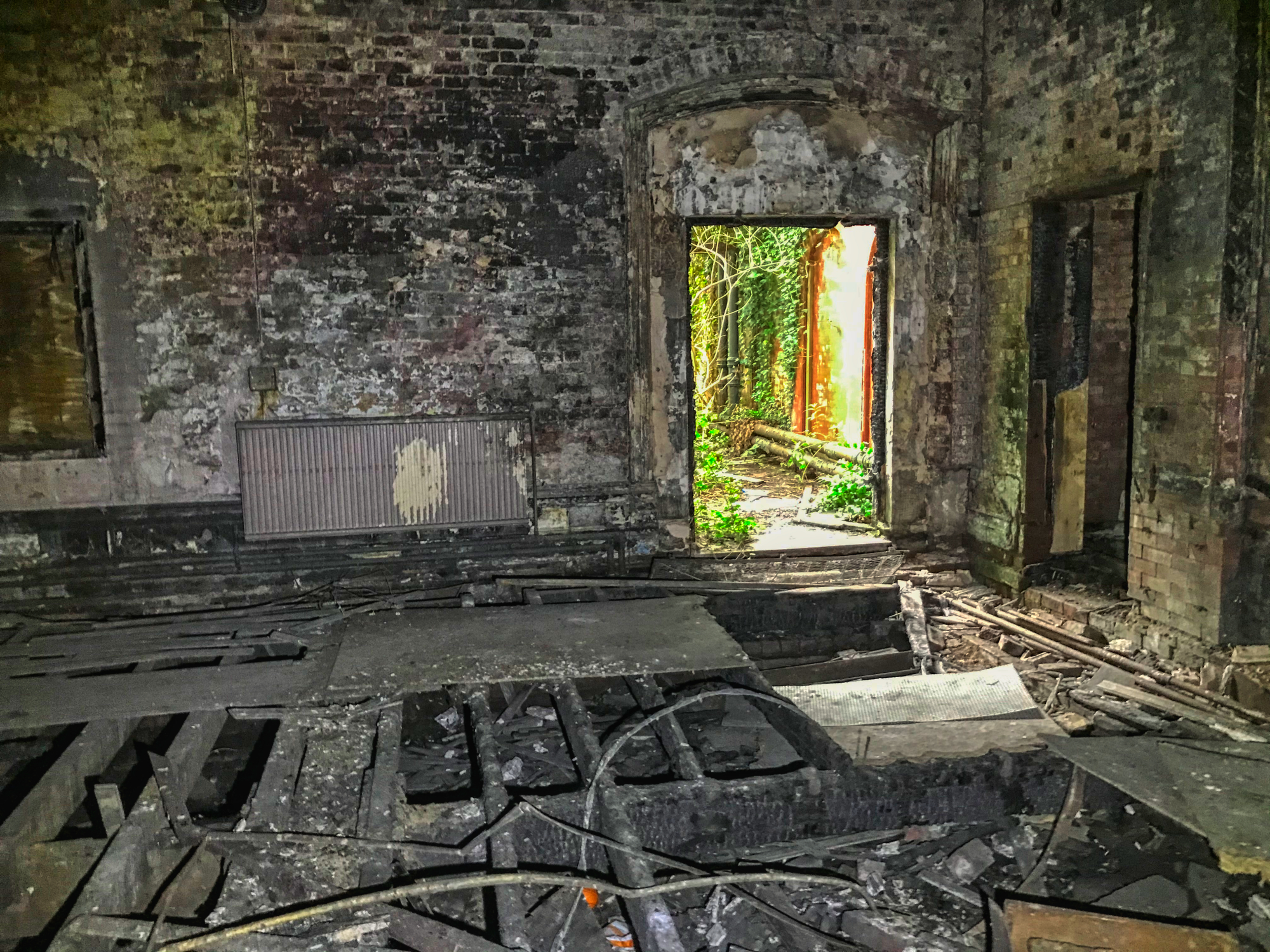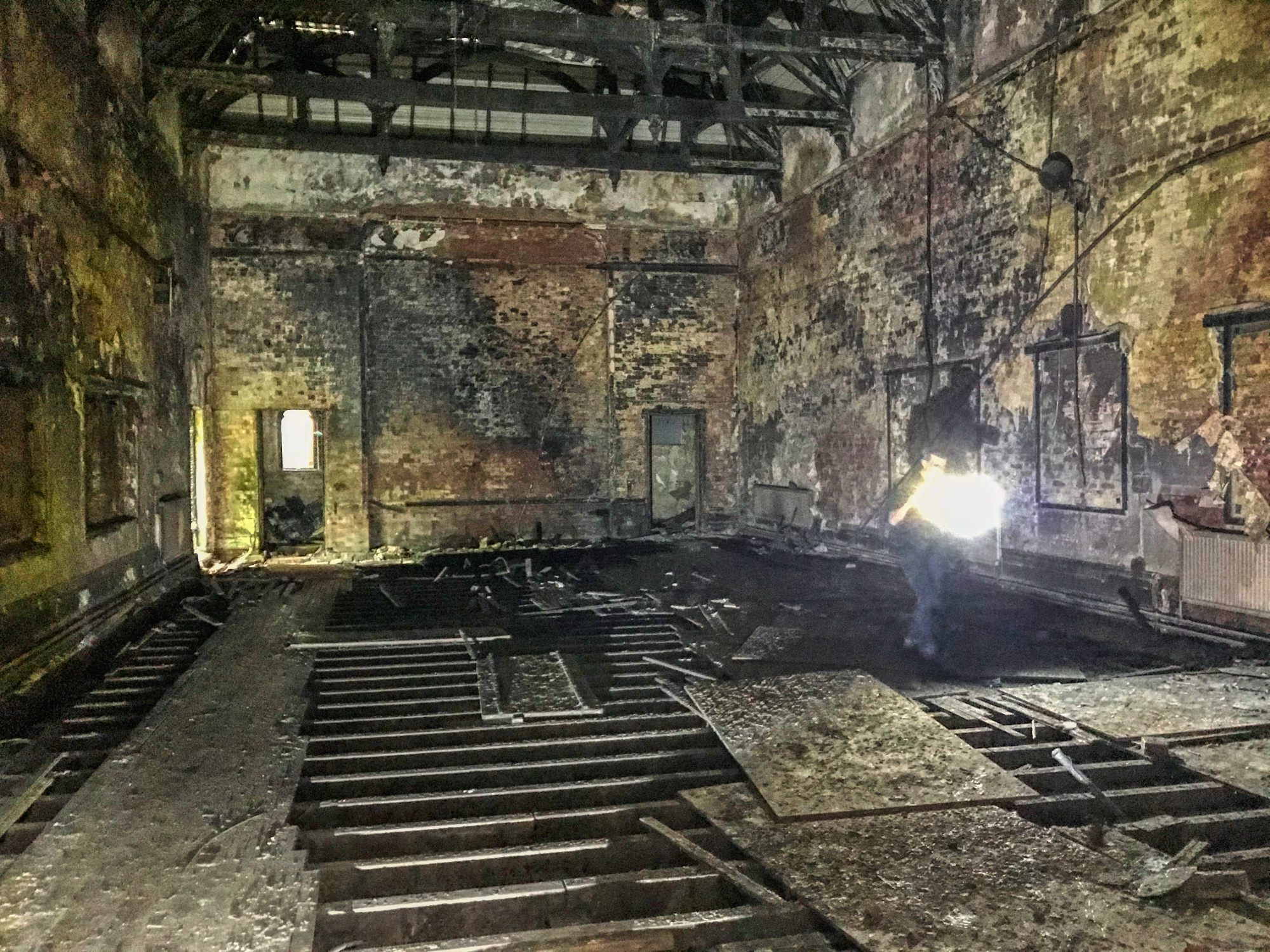 The floor was a little rough but with some care, we walked to the far side and ended up in the room with the big hole in the roof.
It had taken some time to get here but had been a crazy long-winded trip.
…'if you look up here, there's that hole we were looking down on 20 minutes ago'…
The circular Music Room had a little more going for it. Stacked in one area were a bunch of chairs ready for the audience of the upcoming band.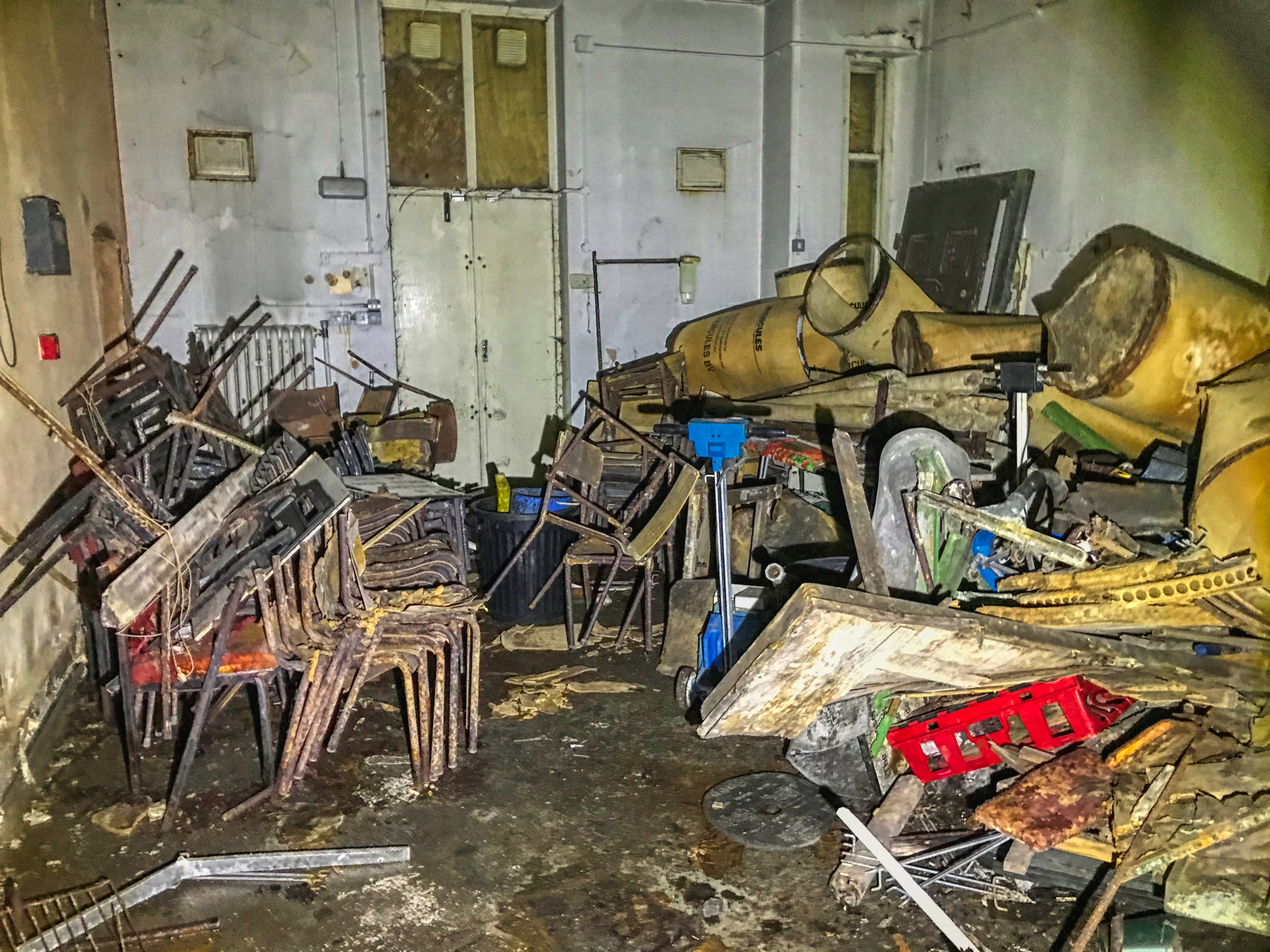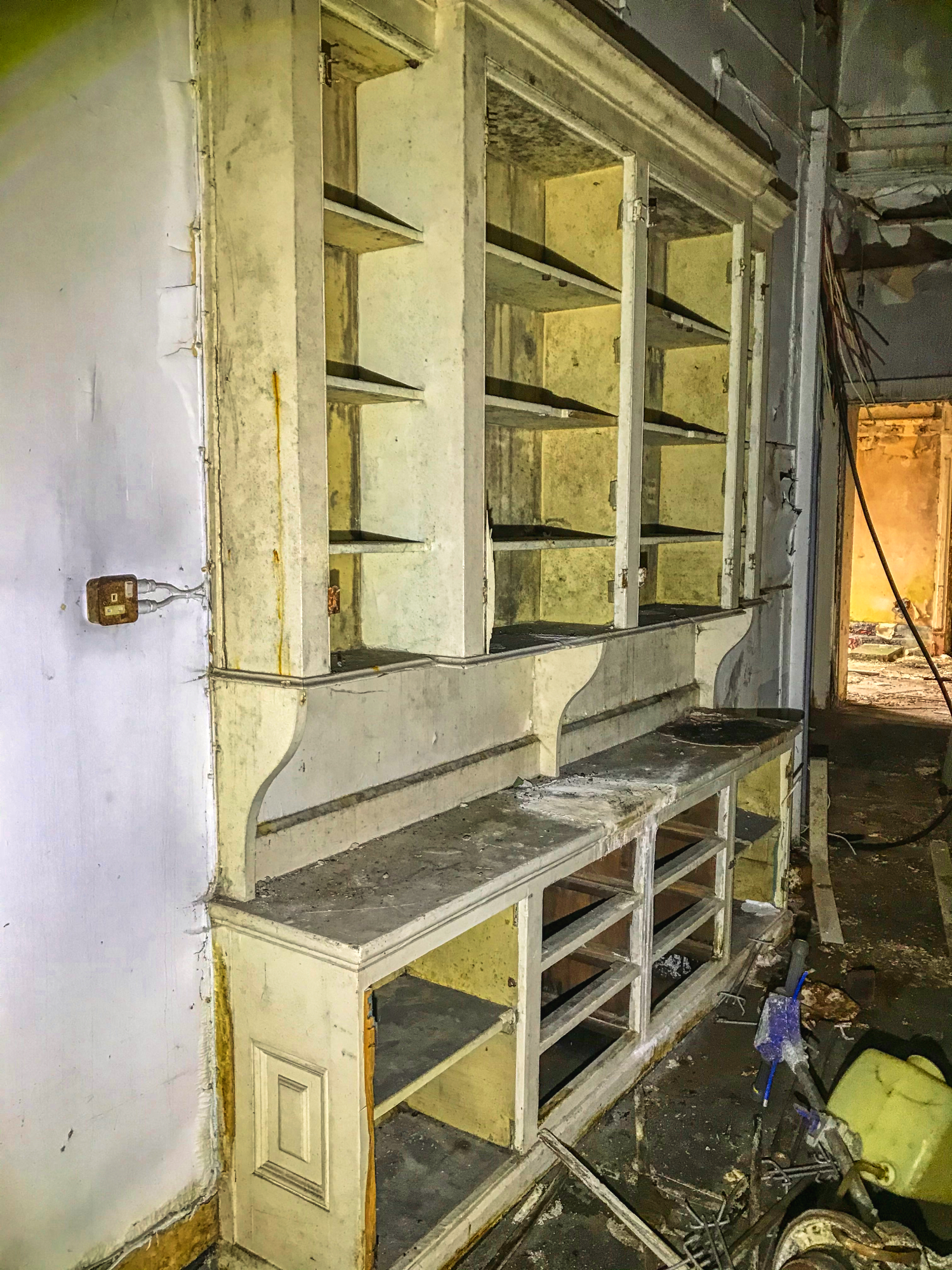 The shelves were sadly void of anything interesting.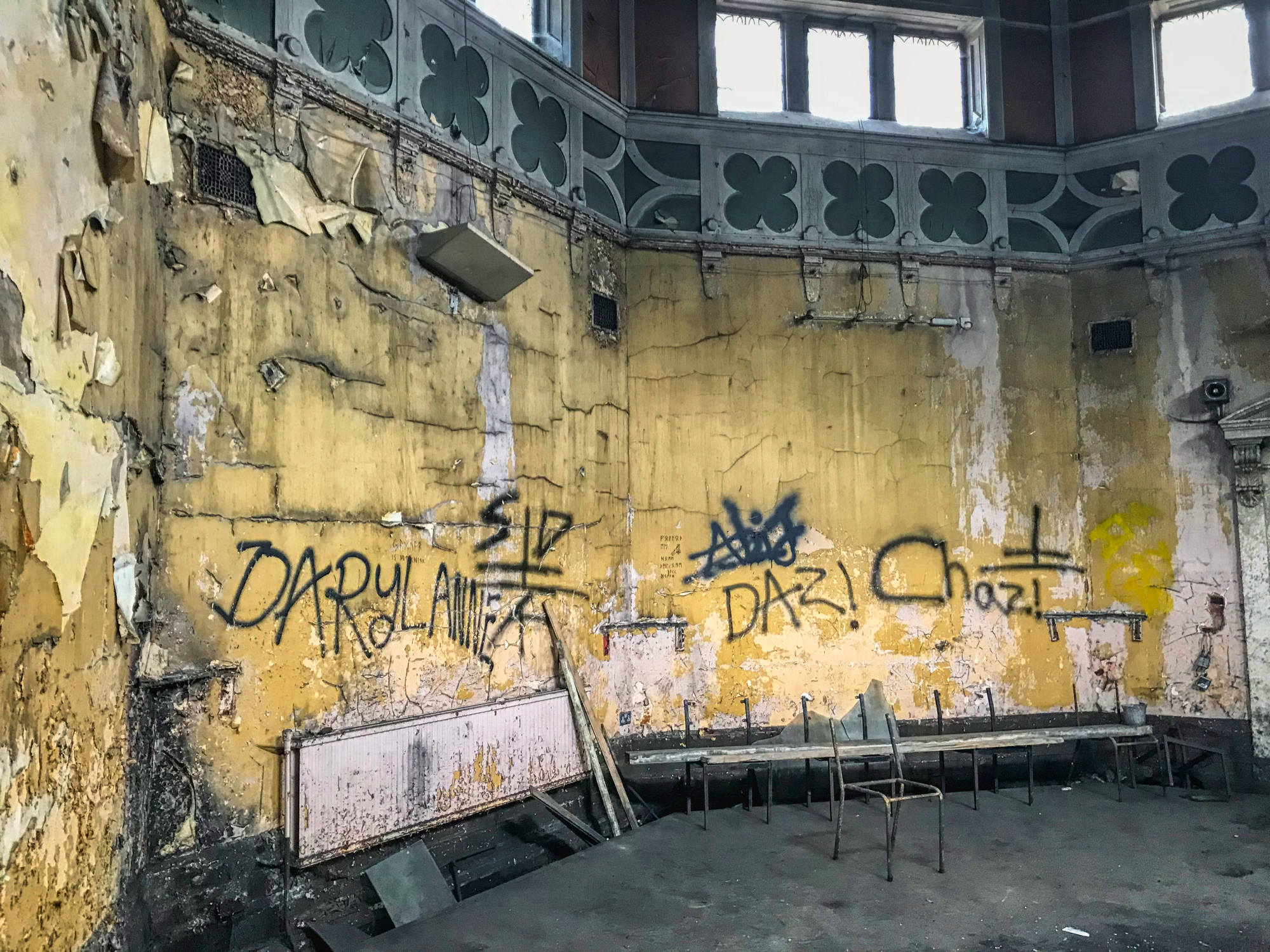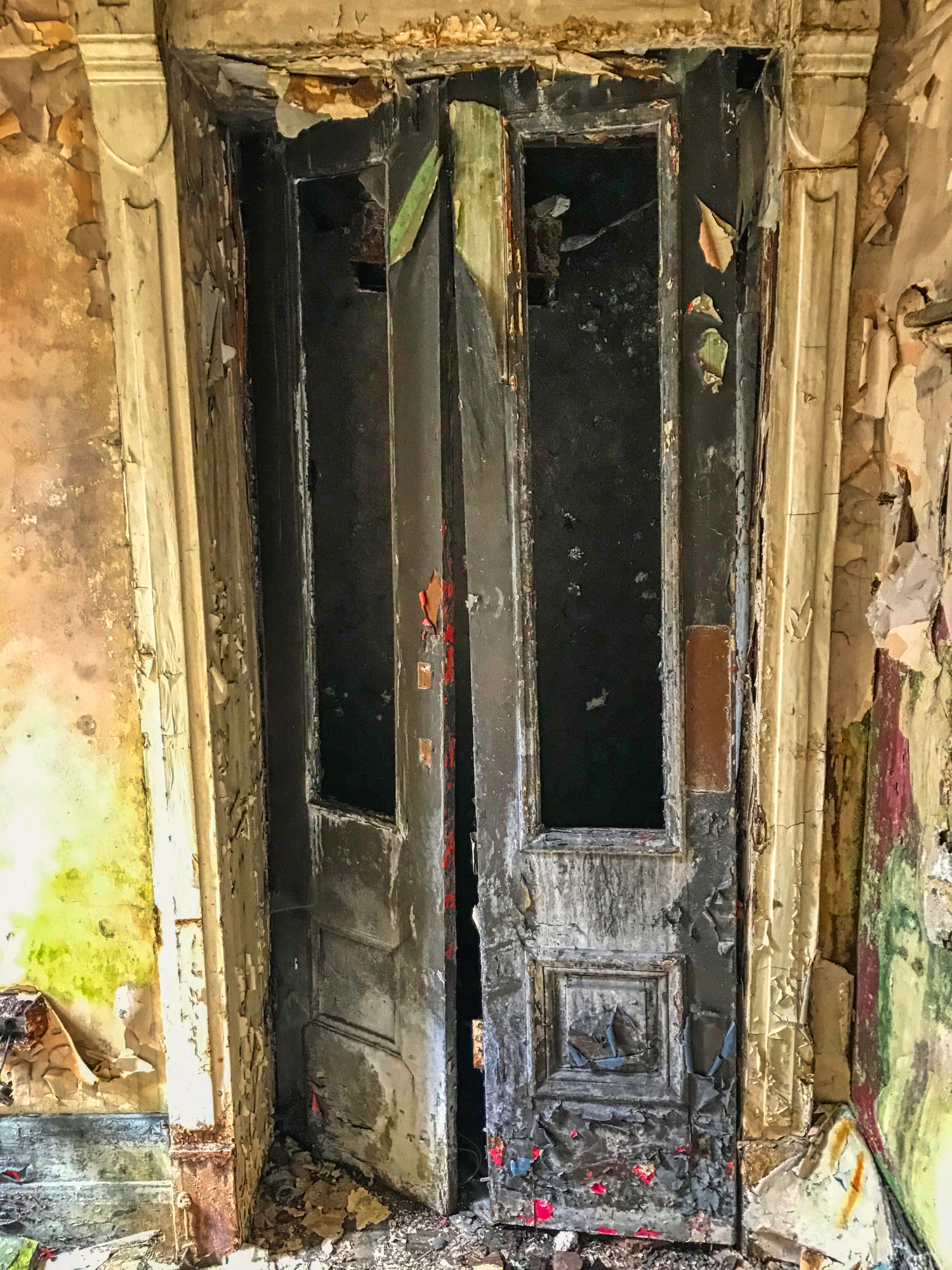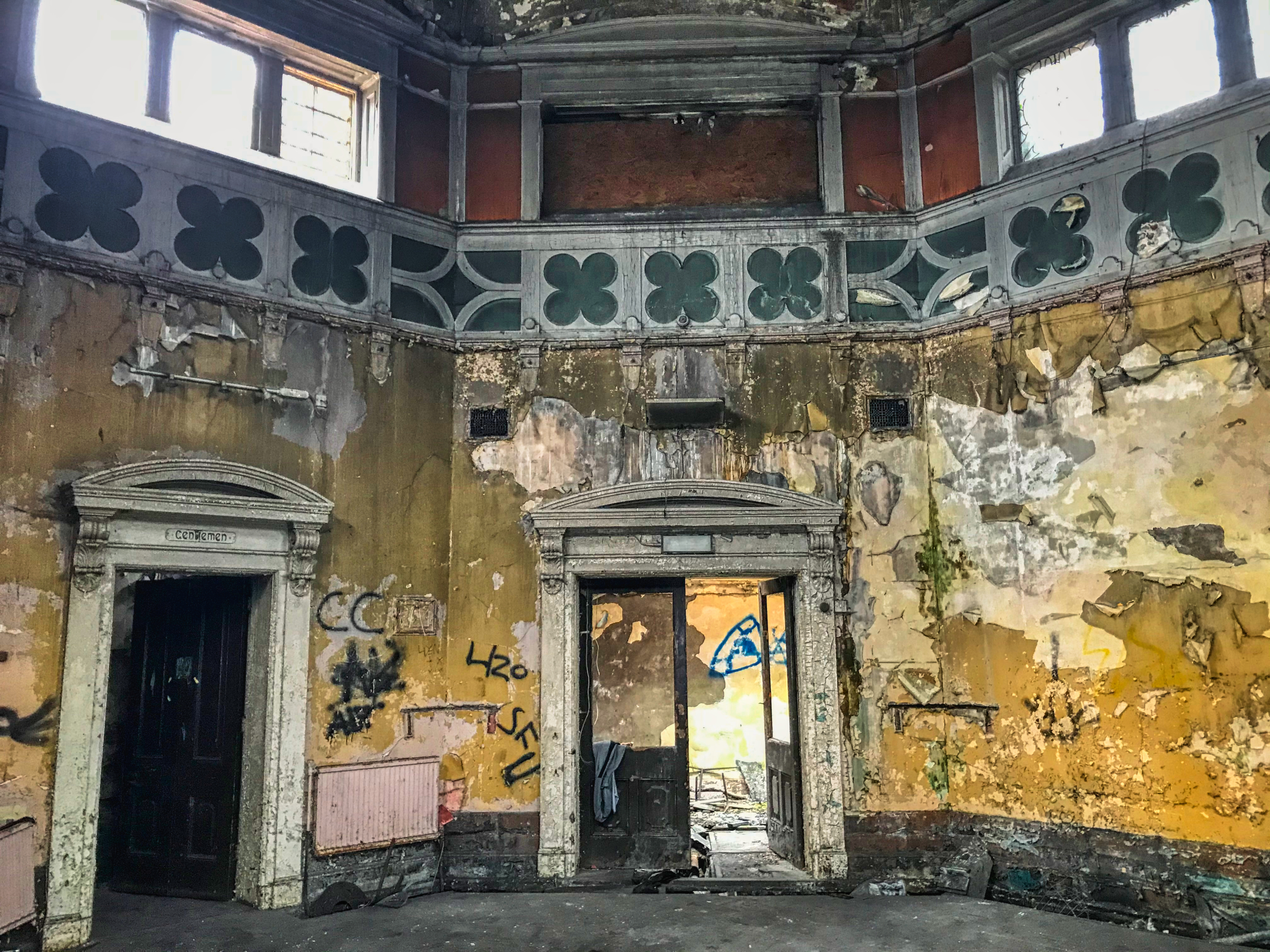 It must have been grand once. I found a notepad with entries from 2011.
It looks like some kind of notes on payments but if the Music Rooms has been closed since 2001 what is it doing here and who did it belong to?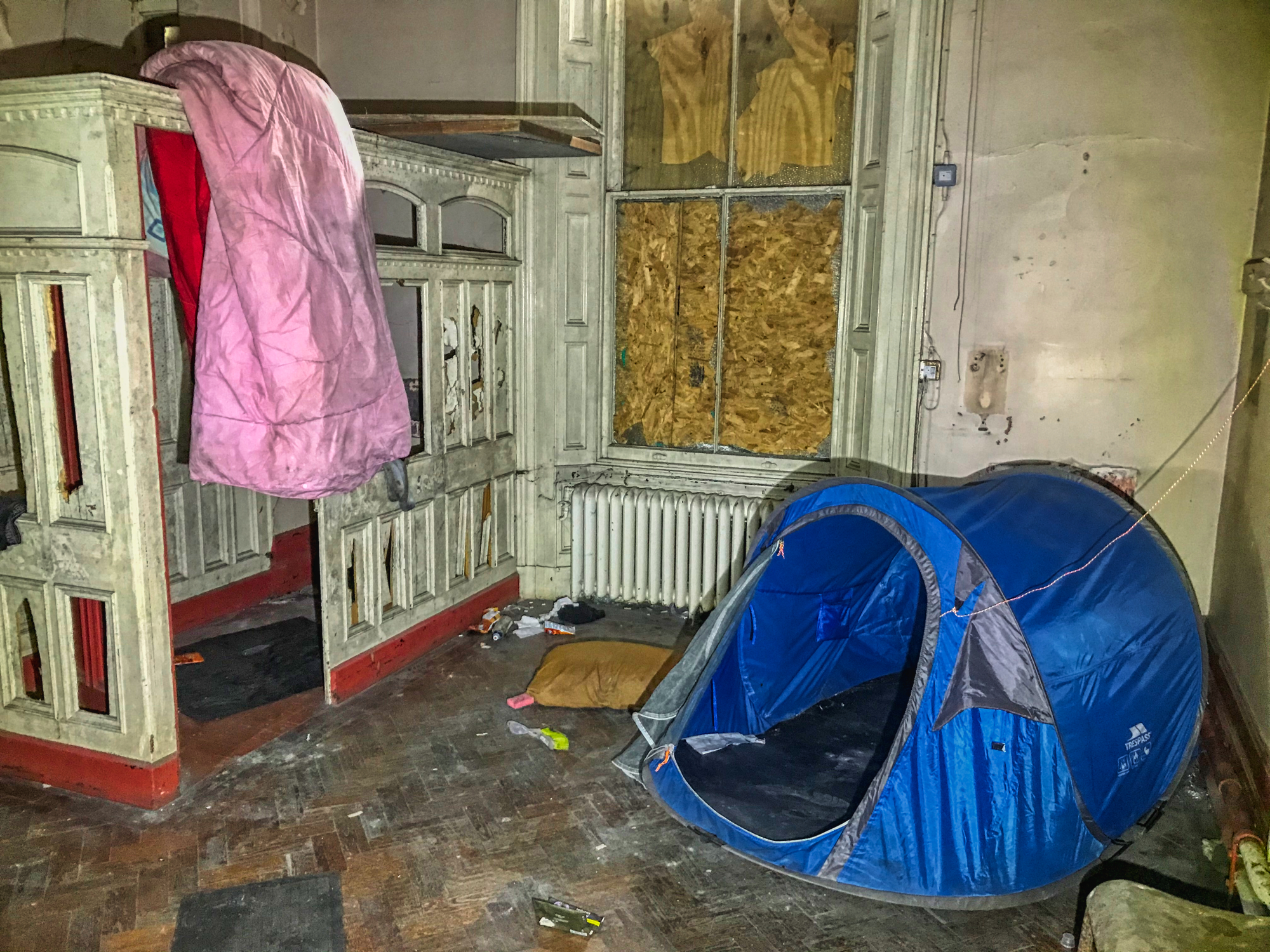 It is unlikely the owners of these are the writer. As usual, nobody was home.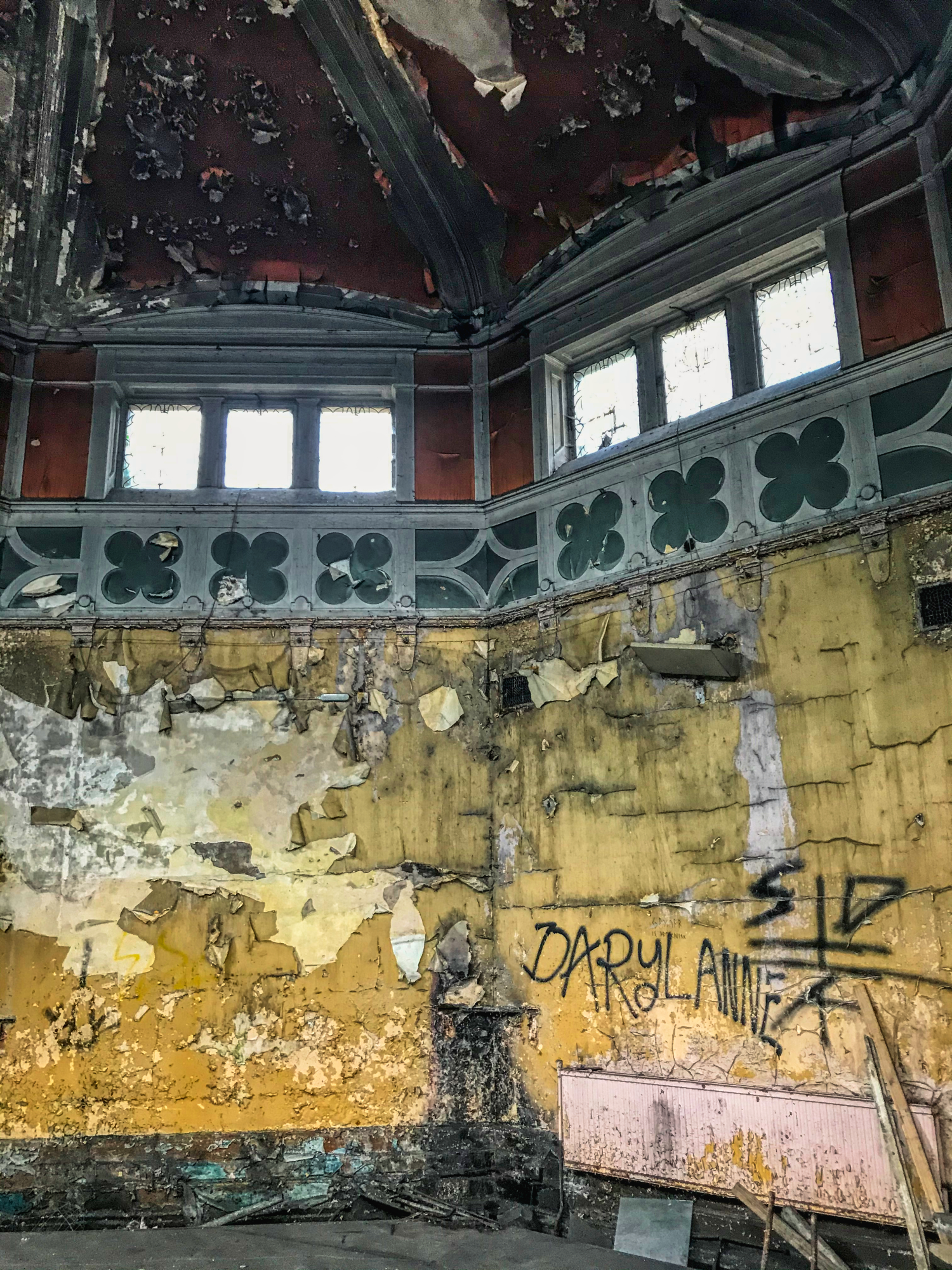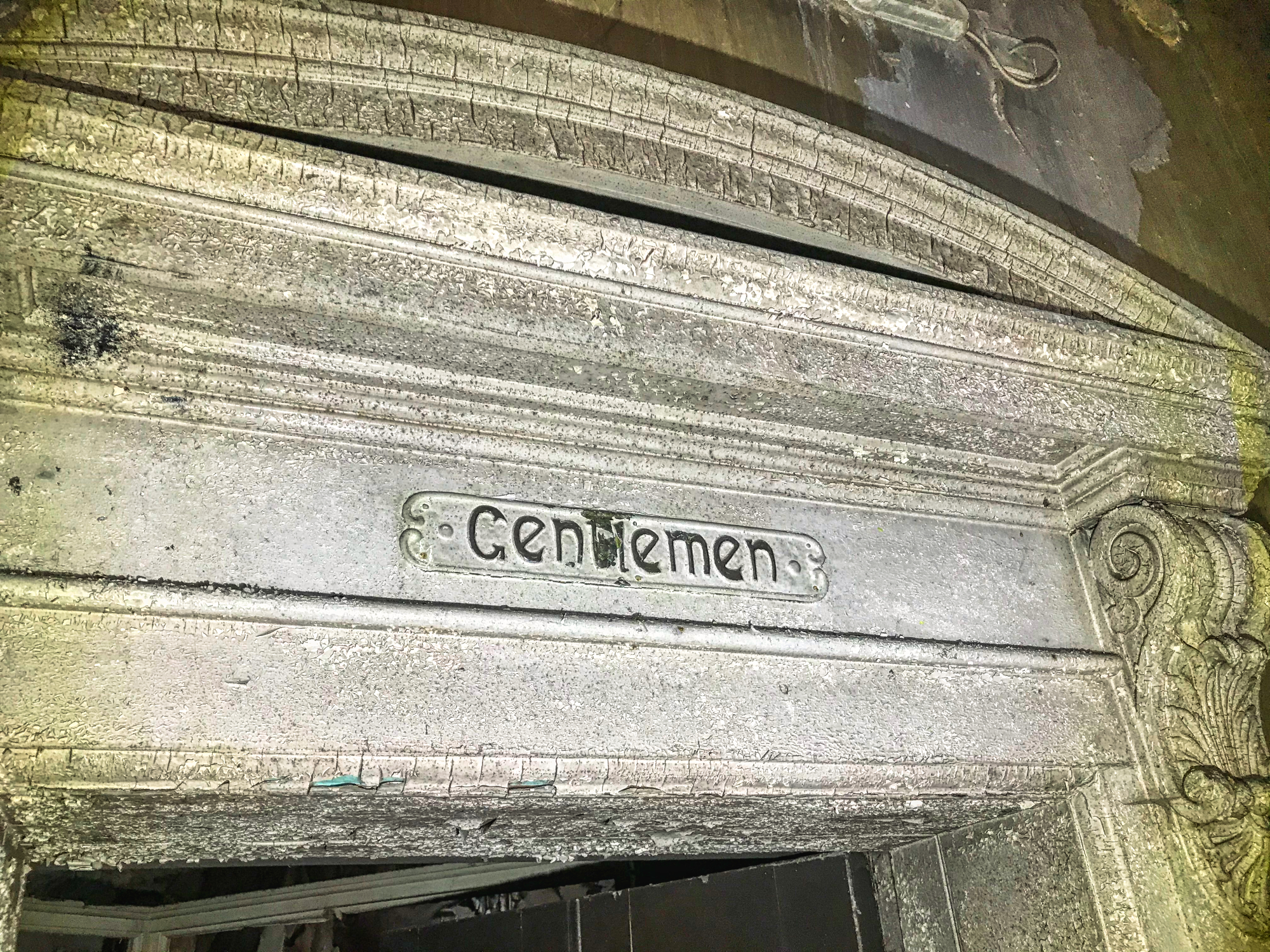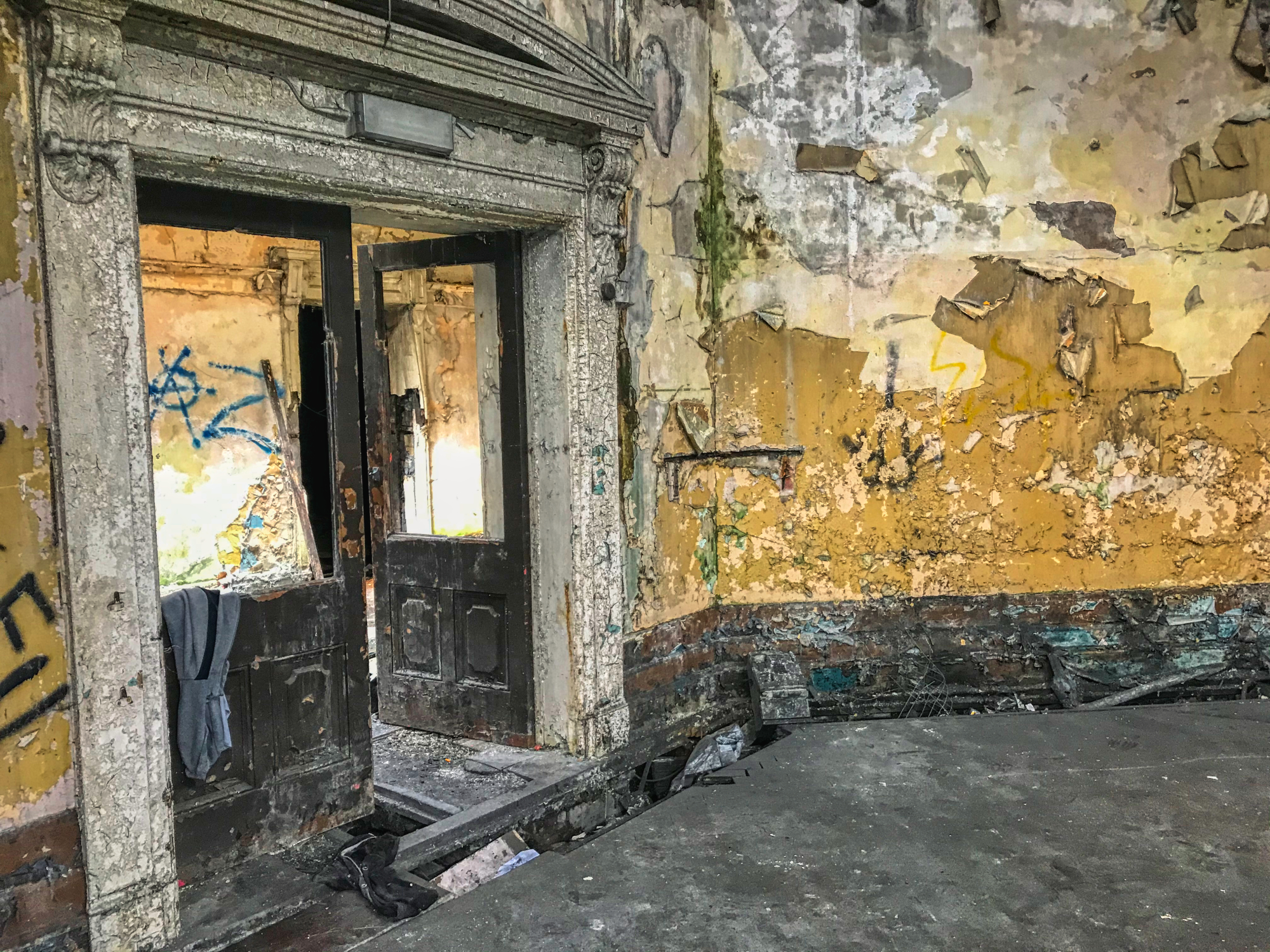 Retracing our steps we came upon these downward steps but neither of us had the will to scramble down there amongst all that slippery shit to see what was inside.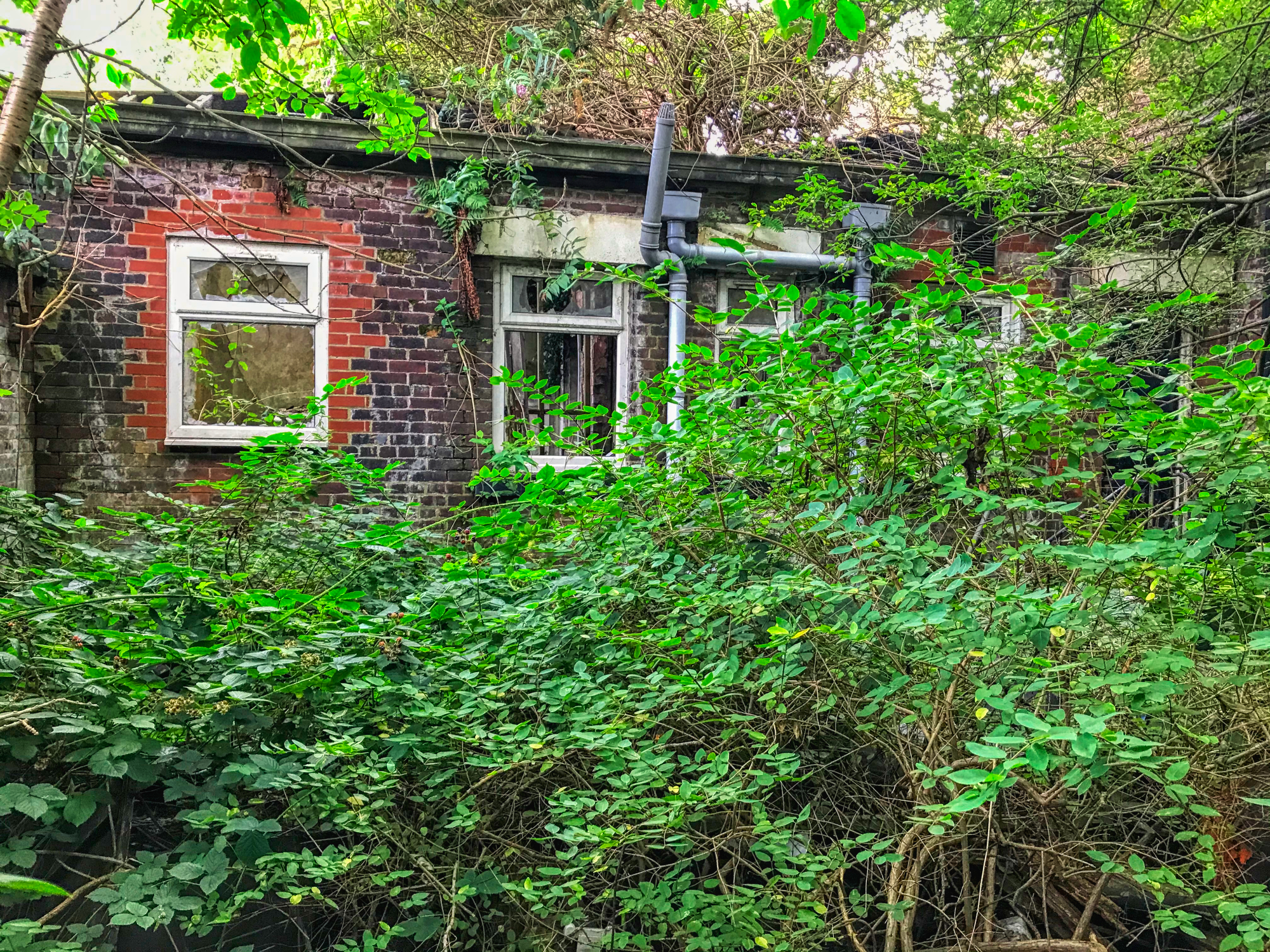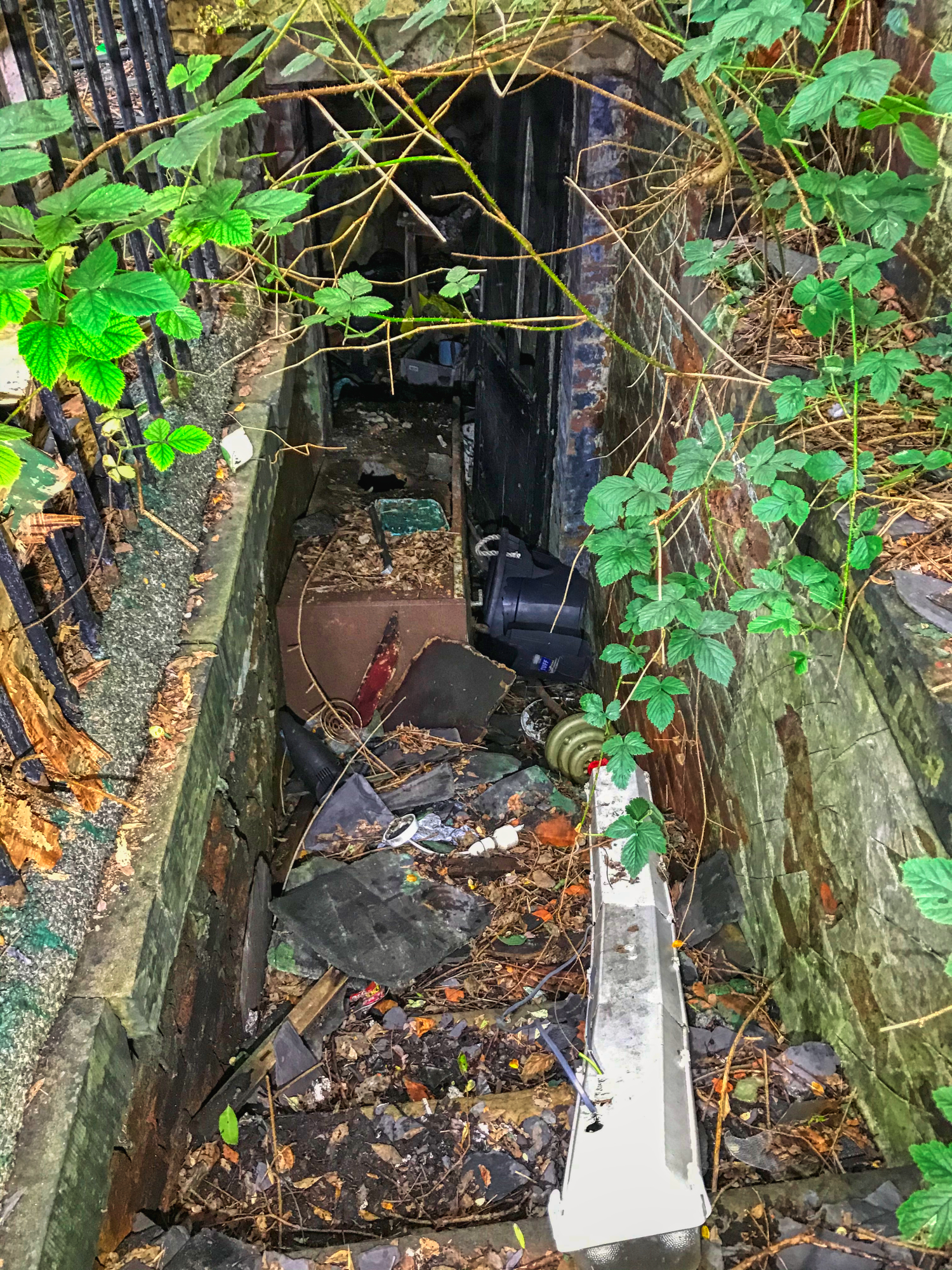 The project is unlikely to be resumed which seems a shame; another piece of our history rotting away.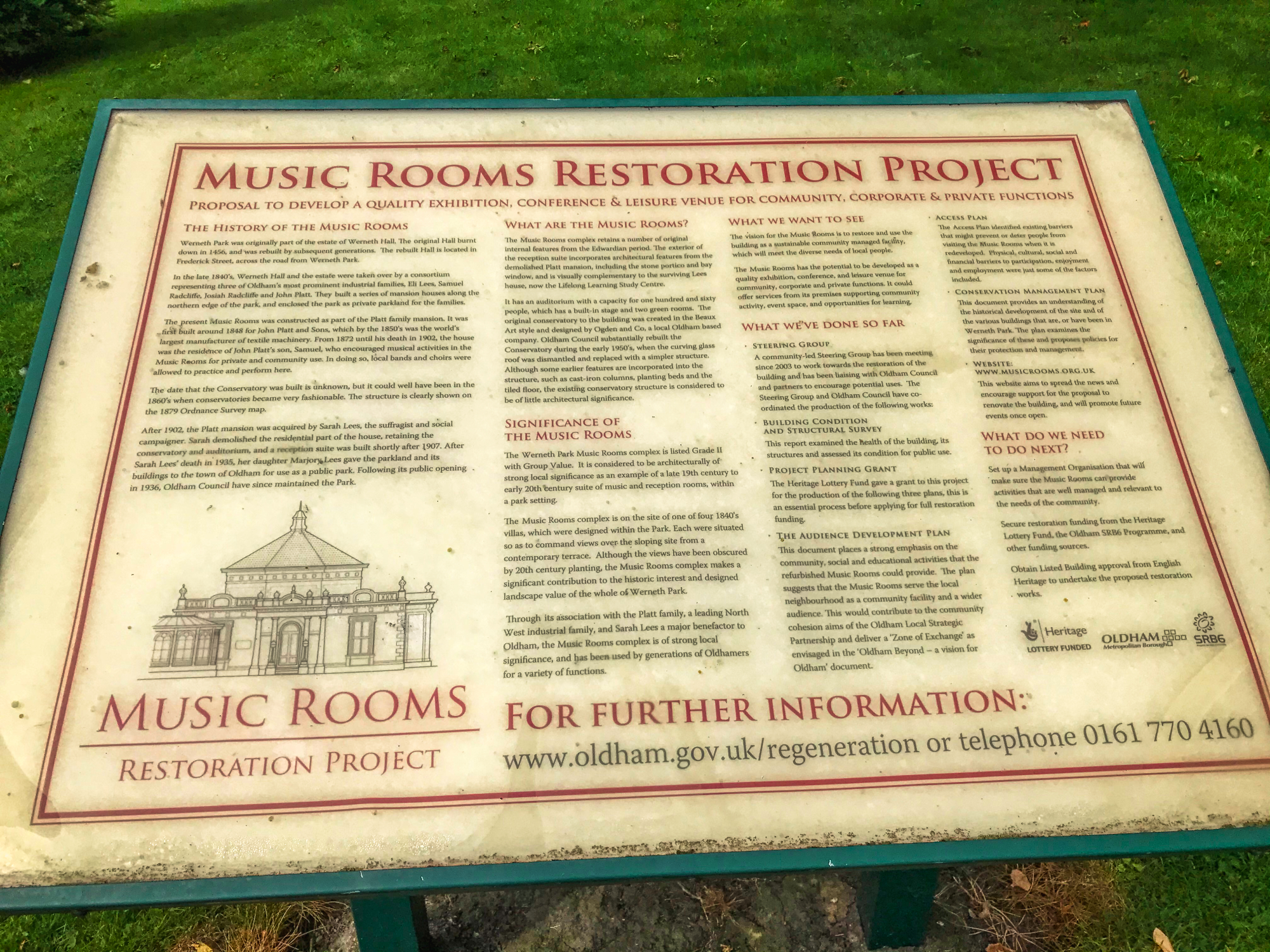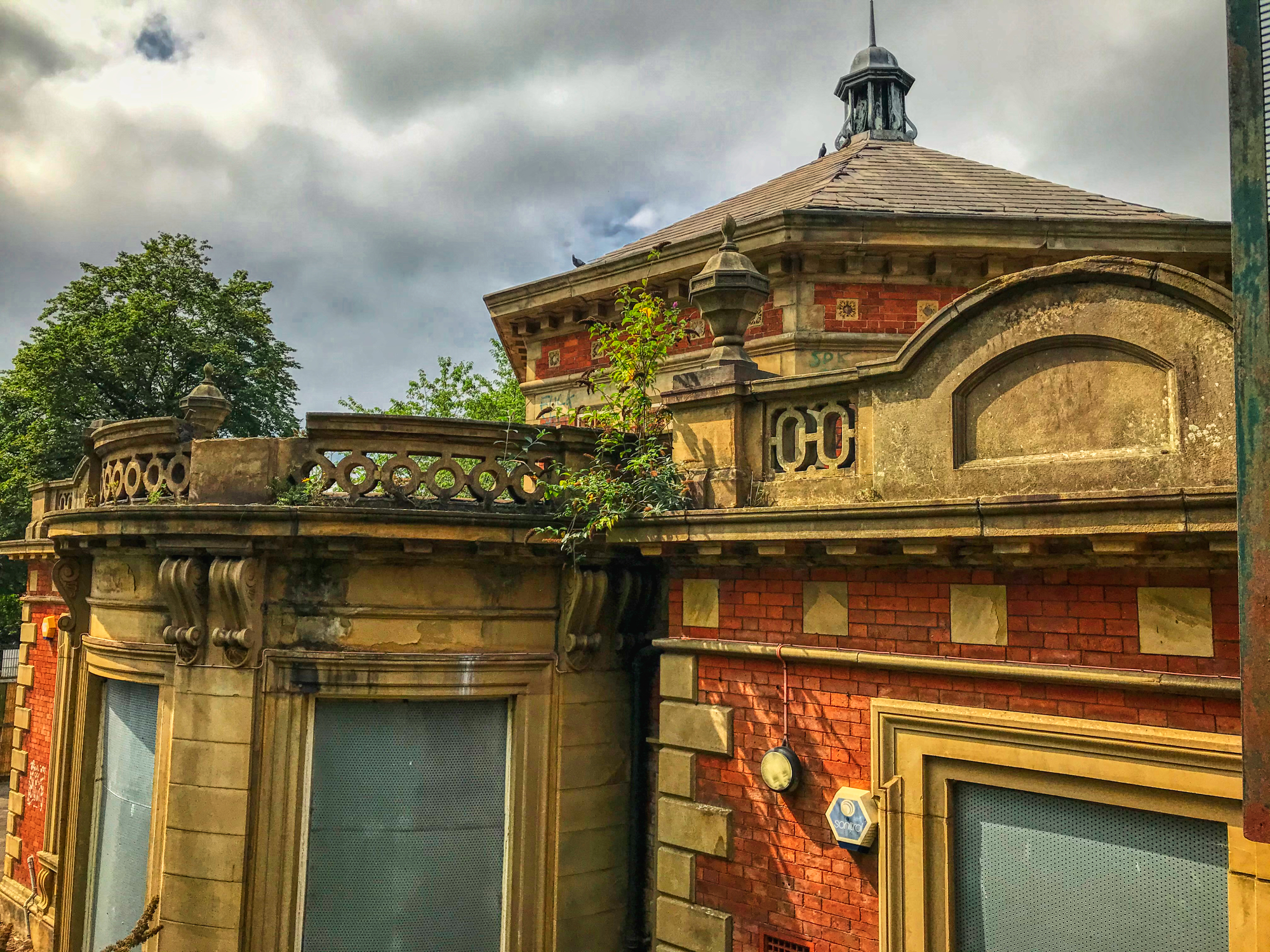 A satisfying exploration, especially as my man-in-arms had failed it previously. Too bad there was little inside besides squatters.

Do you like posting your Urbex content and photography for FREE on Facebook and YouTube? I like to get some form of reward for my work and every time I create I do just that. Take a look at The Urbex Community on HIVE.
If you want to keep creating for FREE then ignore what you are reading. If you want to be like me and gain something other than BUGGER ALL for your work then click here and learn about posting on the HIVE blockchain.

Earn FREE EOS from Coinbase by taking partaking in a simple quiz here
Earn currency while you play brewing virtual beer with CryptoBrewMaster
Earn currency while you play and become a global Rock Star with Rising Star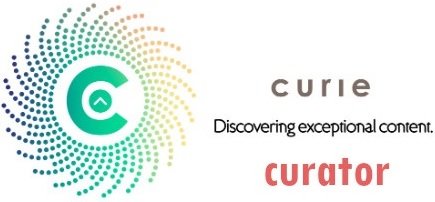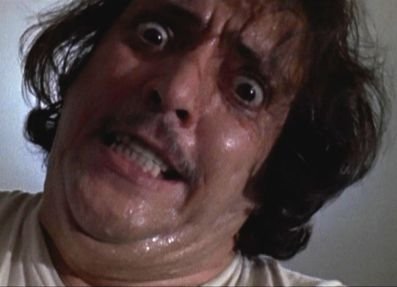 If you found this article so invigorating that you are now a positively googly-eyed, drooling lunatic with dripping saliva or even if you liked it just a bit, then please upvote, comment, rehive, engage me or all of these things.
---
---