Tales of the Urban Explorer: The Women's Land Army Hostel

After being summarily told to "fuck off or I will call the police", by a spotted-nosed skinny-faced male 'Karen' while gazing dreamily at a row of broken-down terraced houses next to his shop, we forced our vision to what lay in the next field.
The Winfield's cheap shoe store attendant, content that he had moved us on happily went back to his minimum wage job, called off his equally spotty bouncers and left us alone.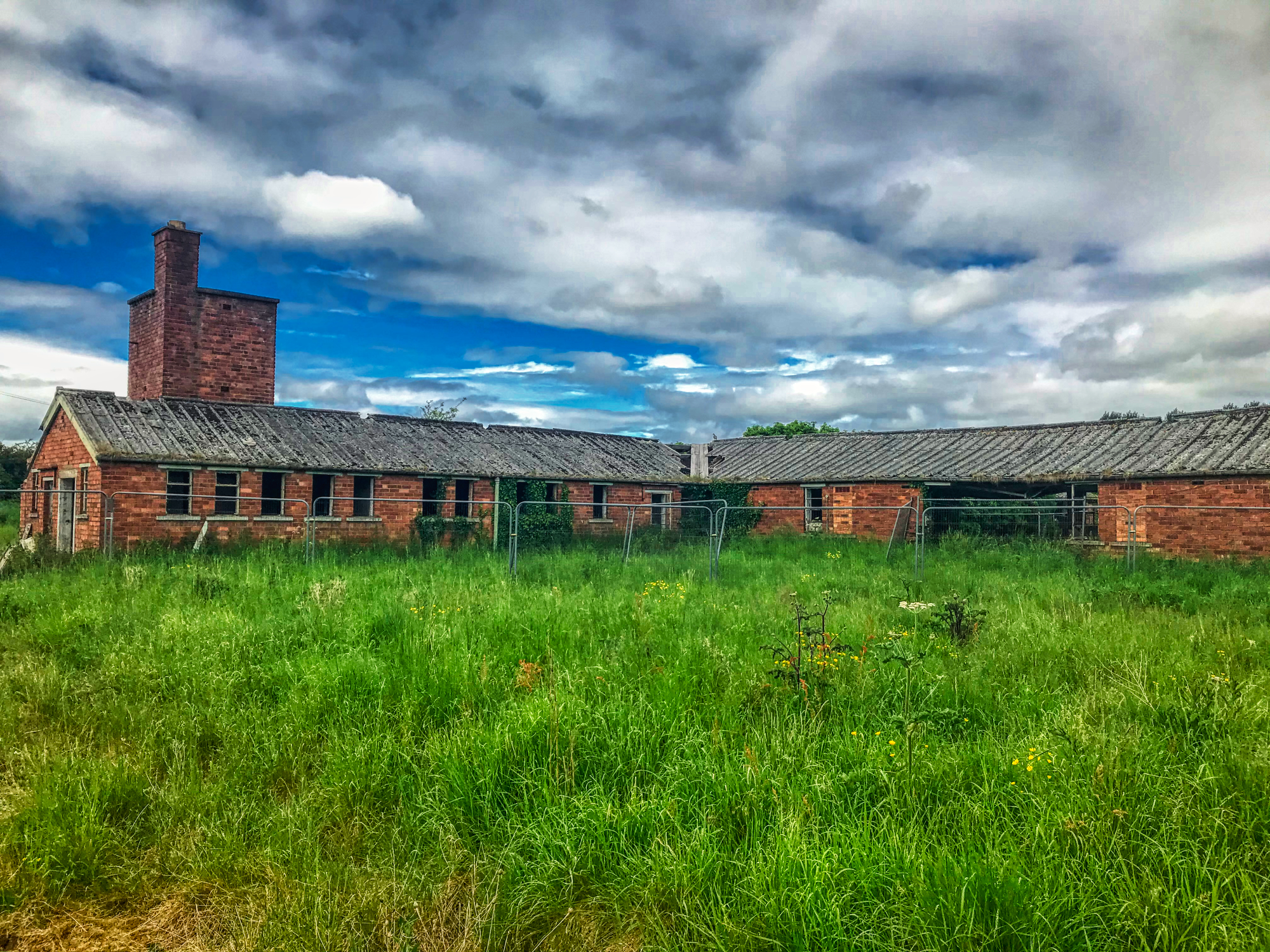 It looked even worse than the broken-down houses, was very derelict and close enough to u-turn and walk to.
"This is one shitty start", I complained to @anidiotexplores who had impaled his leg on barbed wire while failing at "The Elms", just across the road, and was trying to contain the blood dripping onto the roadside.
Like any good explorer, it was more an inconvenience than pain and would clot nicely before we had finished up at this...…, 'whatever the fuck it was'.
Bypassing the woeful fencing we were still aware of spotty in the cheap shoe factory that was still quite close, and quickly got in close to the building to avoid another confrontation.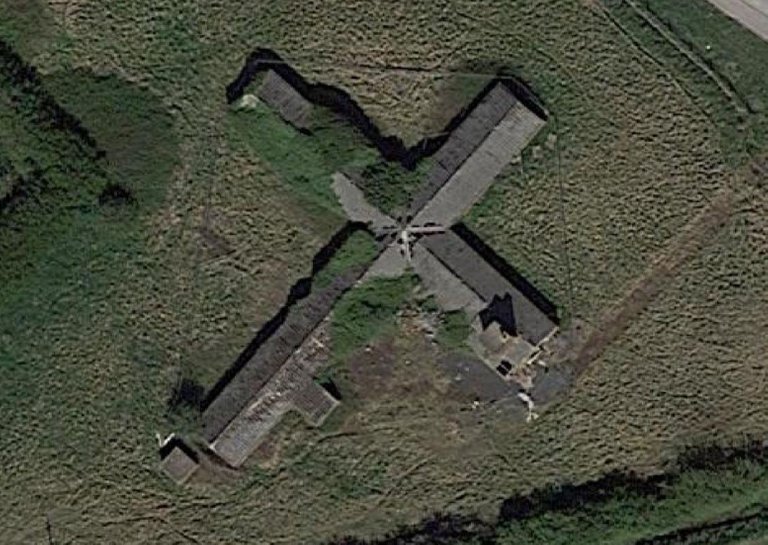 Source
A little post explore research tells me this grade-listed crucifix-shaped building was erected during the war years and is a former Women's Land Army Hostel.
The Woman's Land Army (WLA) was formed in 1939 as a response to the outbreak of the Second World War and the need to increase domestic food production and the number of agricultural workers available.
The former Women's Land Army Hostel is a brick-built, single-story building to a cruciform plan on a north-south axis.
It was designed in July 1942 by the architect F Roberts of Mold and opened in 1943. It functioned throughout the later stages of the Second World War and closed in 1950. It was later adapted to house livestock.
World War II was way before my years but I have a certain fascination for anything related to it. There is some further reading here detailing what life was like working, or should I say slaving in those times at the hostel.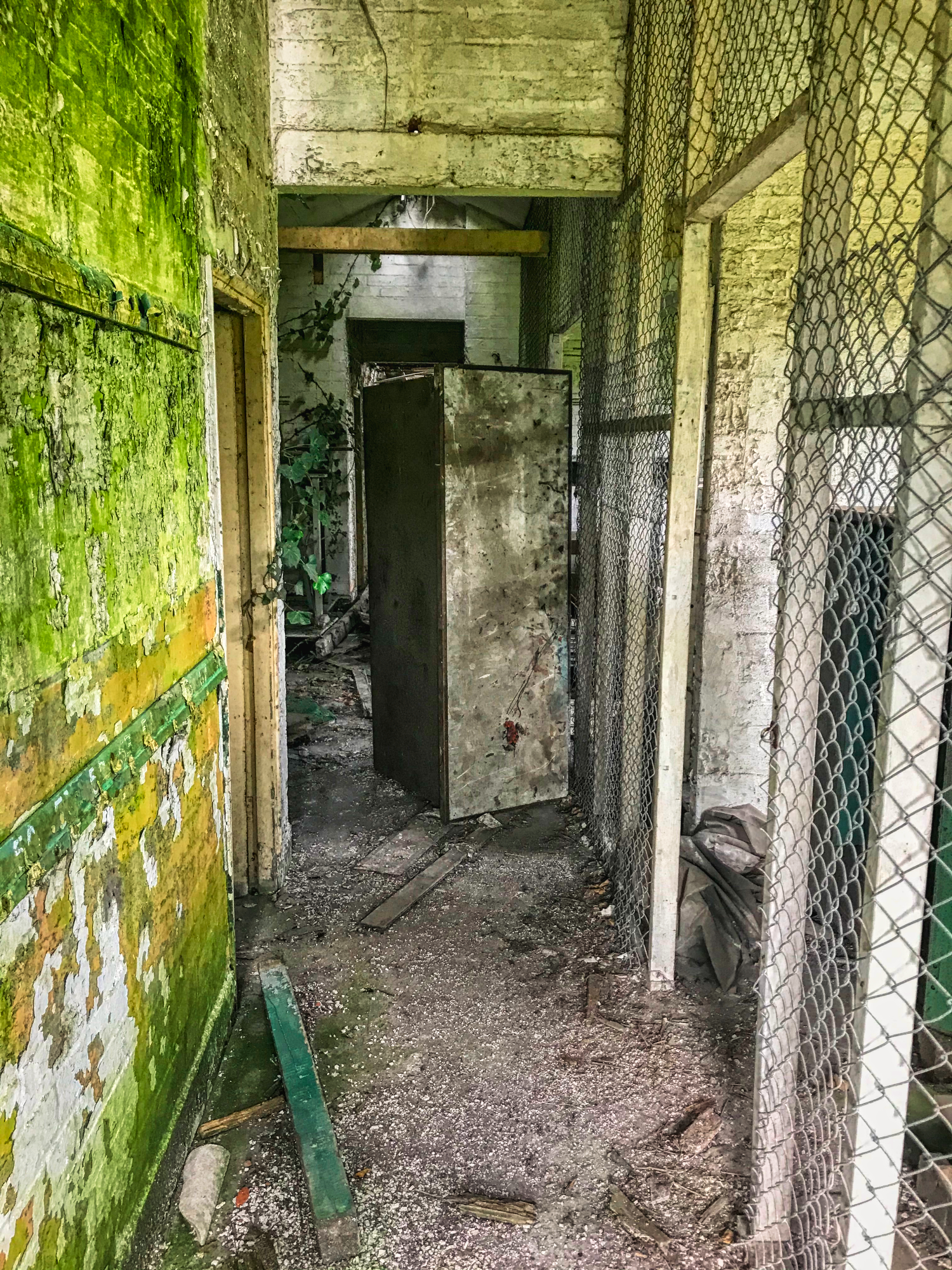 We started looking around at the remains of what was a functional kind of labour camp to support the troops fighting a senseless war.
If it was really closed in 1950 we could expect very little left and definitely no old ration books being strewn around.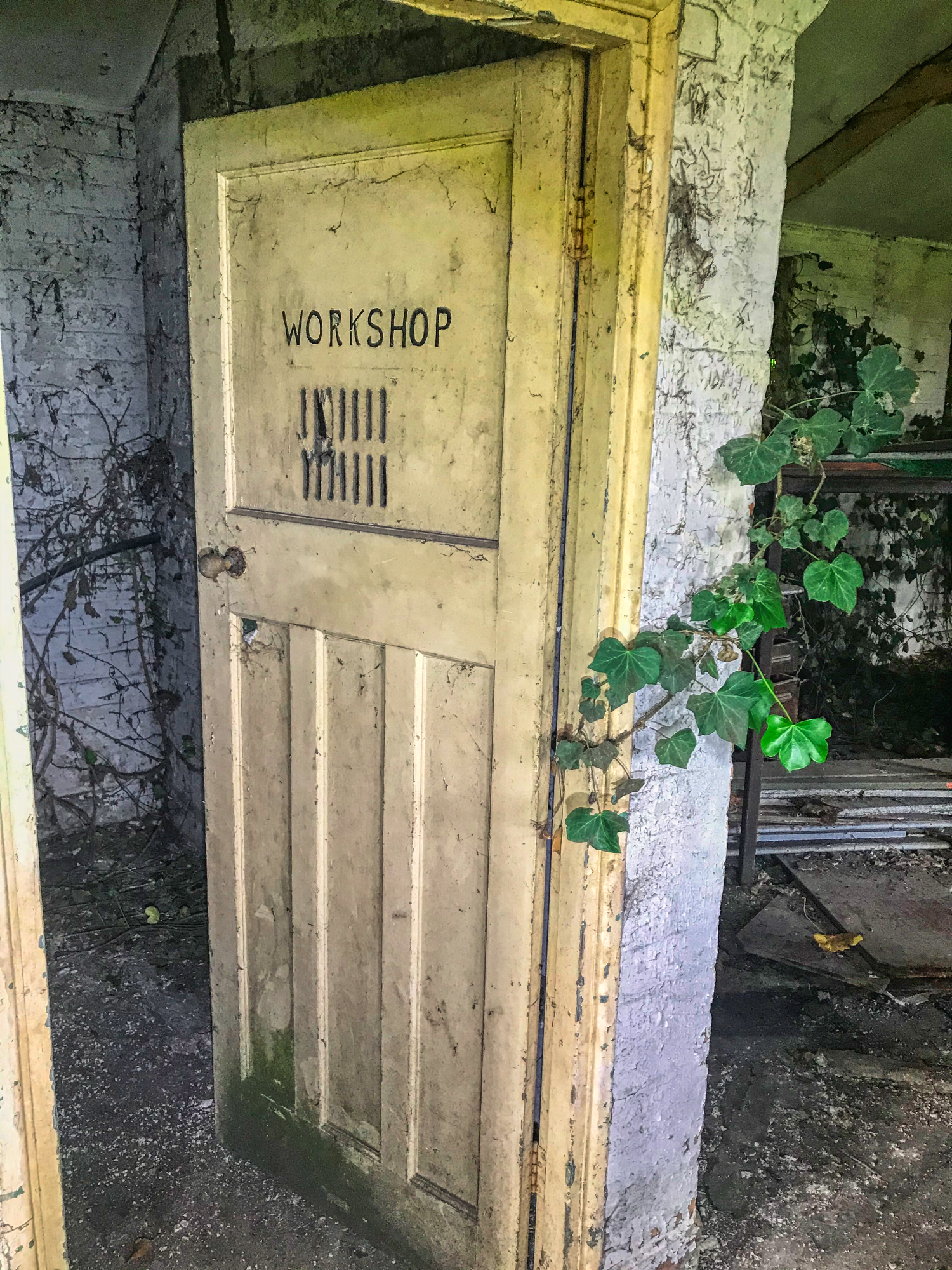 The door does look authentic at least.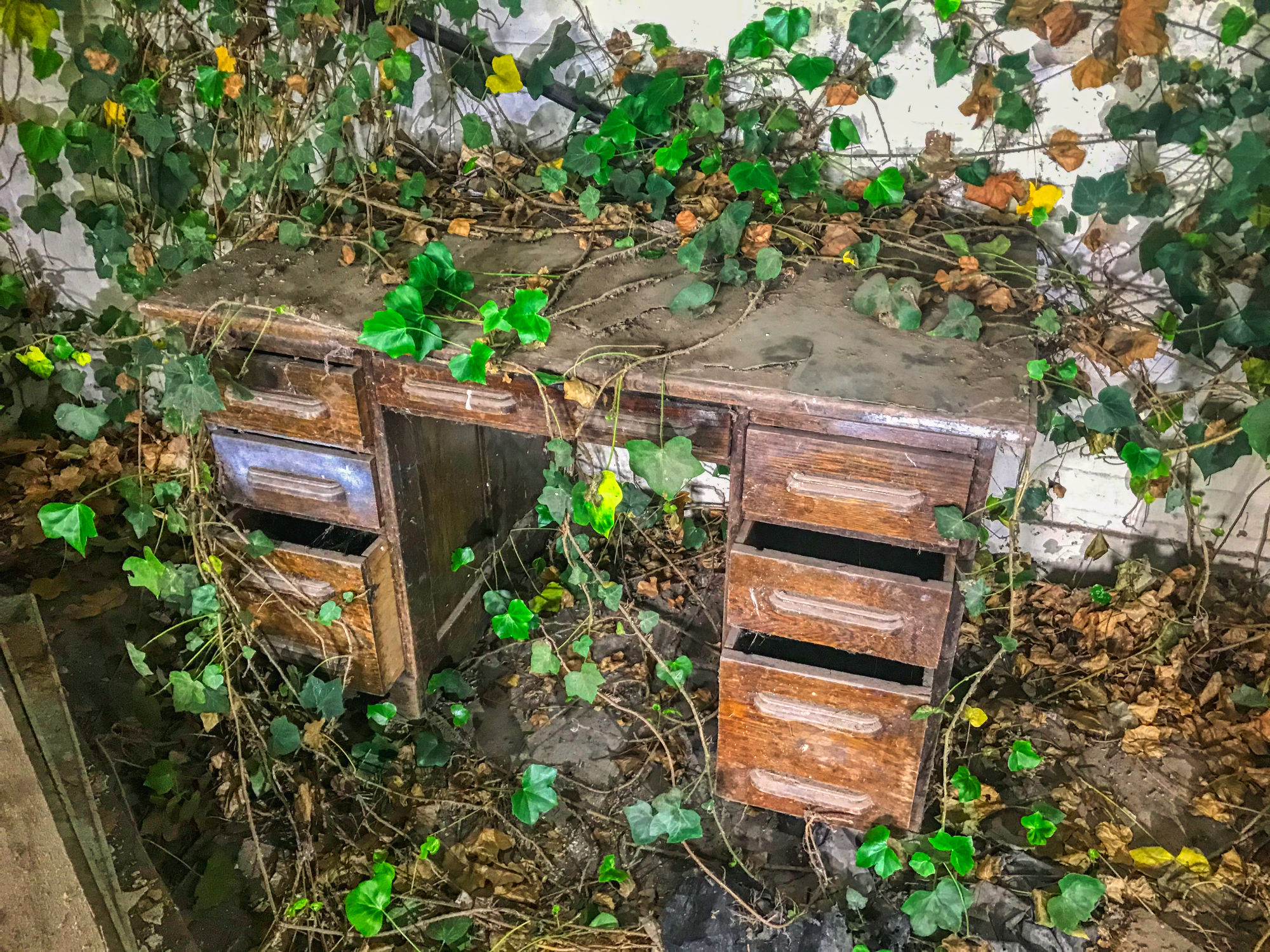 The desk; is it really seventy-something years old? It's been there for some time but I am not sure about its age or authenticity.
There was plenty of rubble to be found along with several collapsing roofs.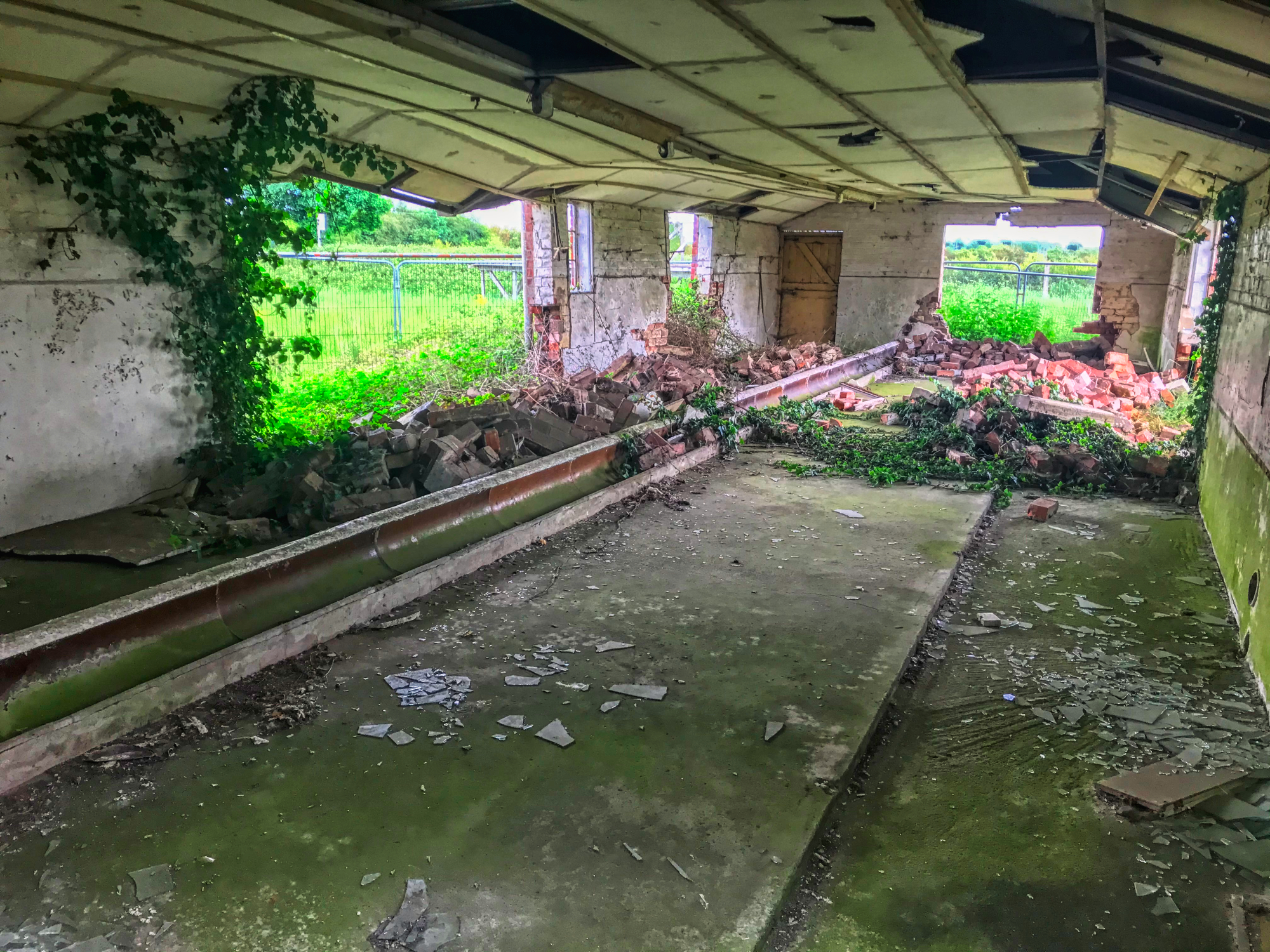 Nothing was mentioned about this Women's Land Army Hostel being targeted with bombs, though it looks like it was.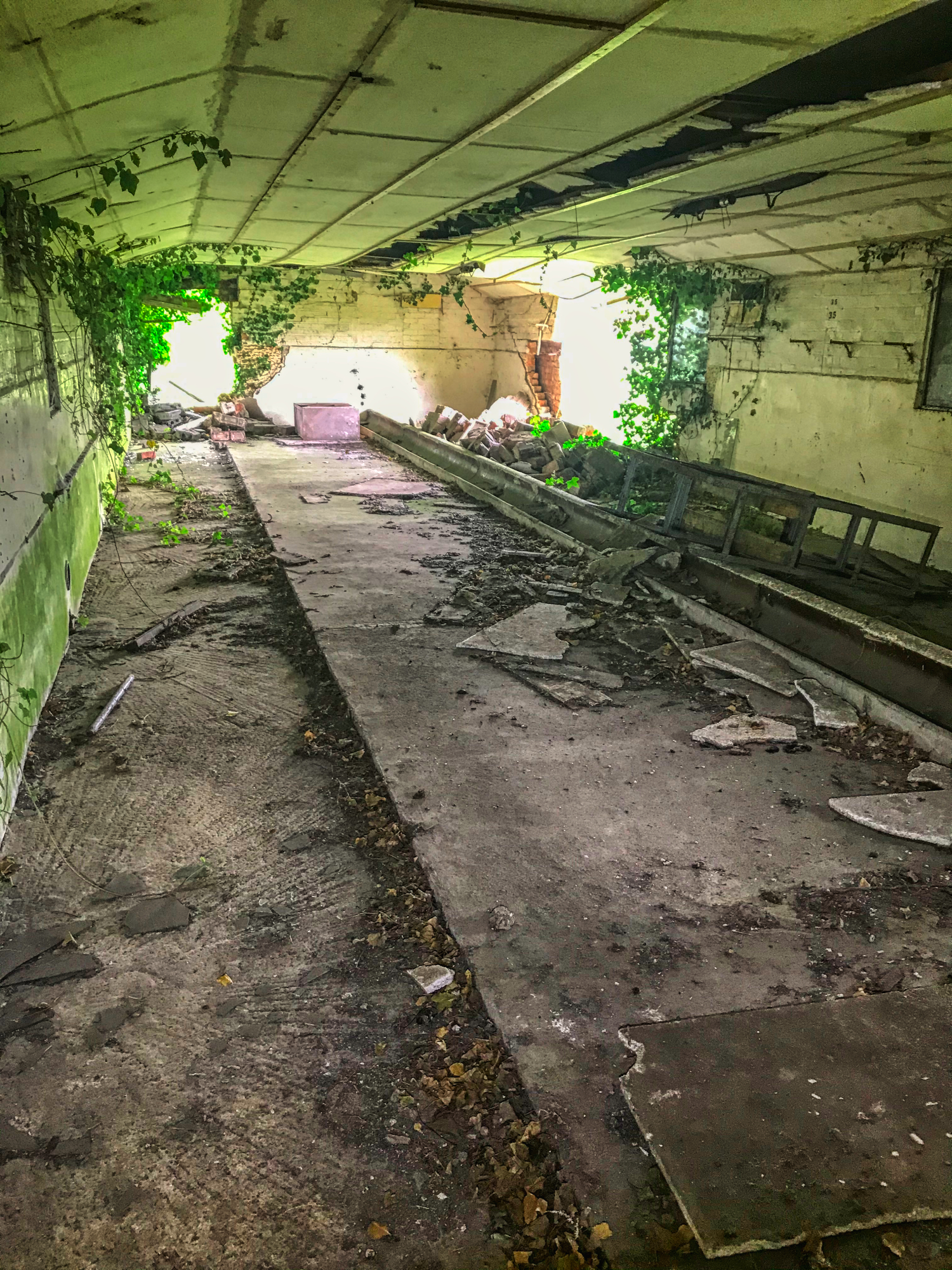 The long room does look like an area to house Pigs or some other livestock. At least the excrement was not nasally hanging around or worse sticking to our shoes.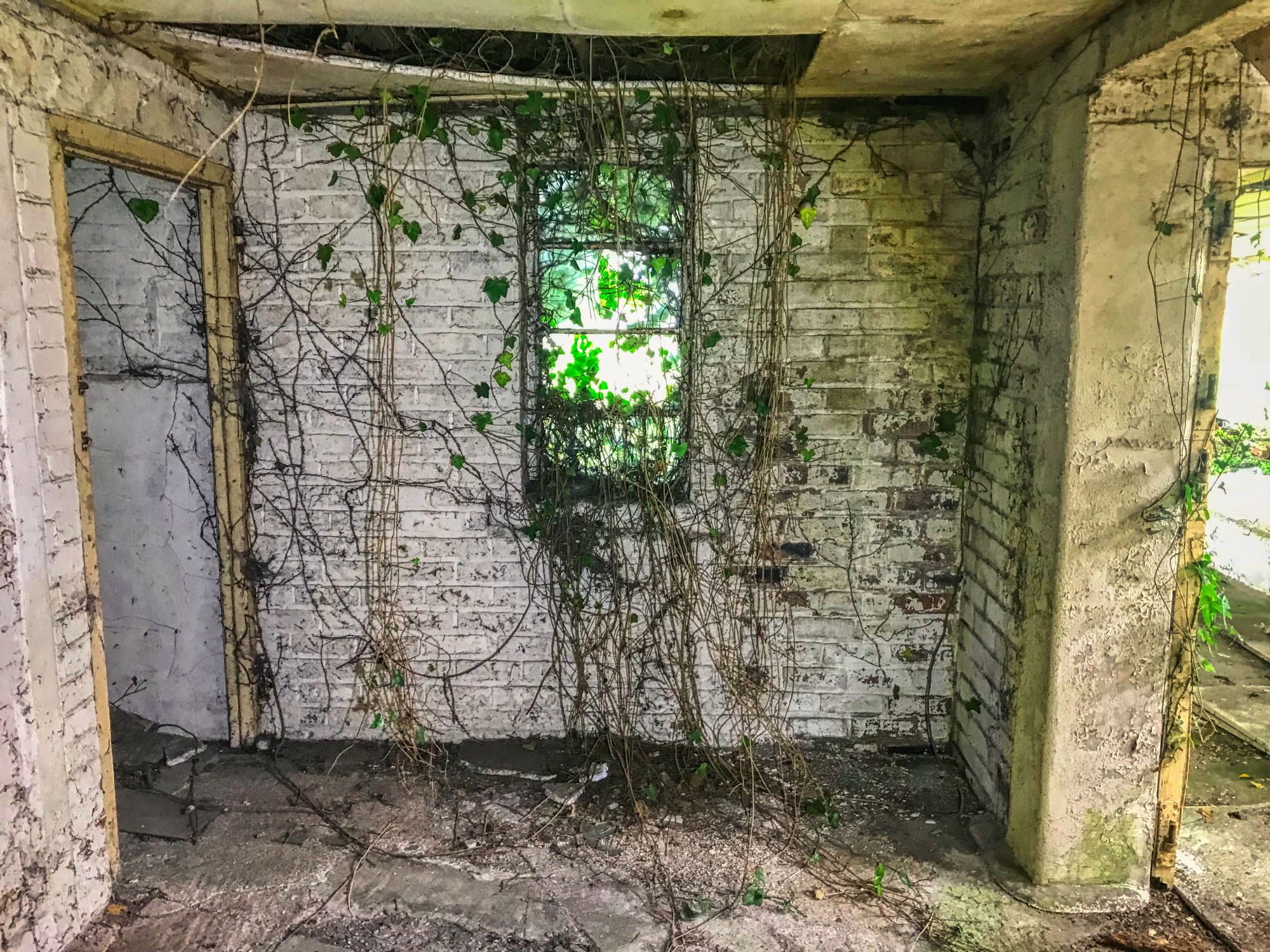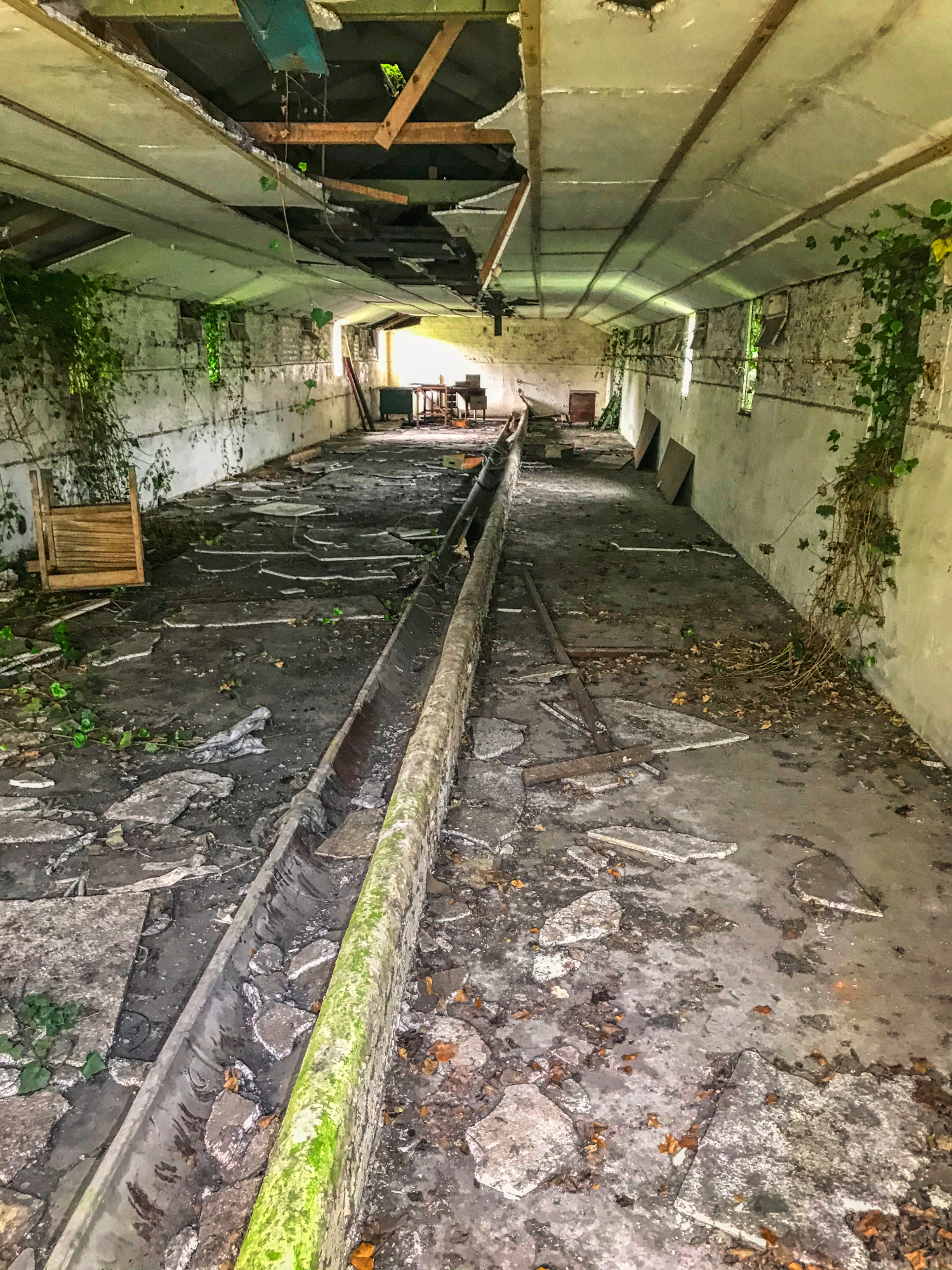 Down at the bottom of the long crucifix, I spotted what looked like office furniture. It could have been the office workers liked sharing their duties and the pigs kept them company with their frequent grunts and snorts.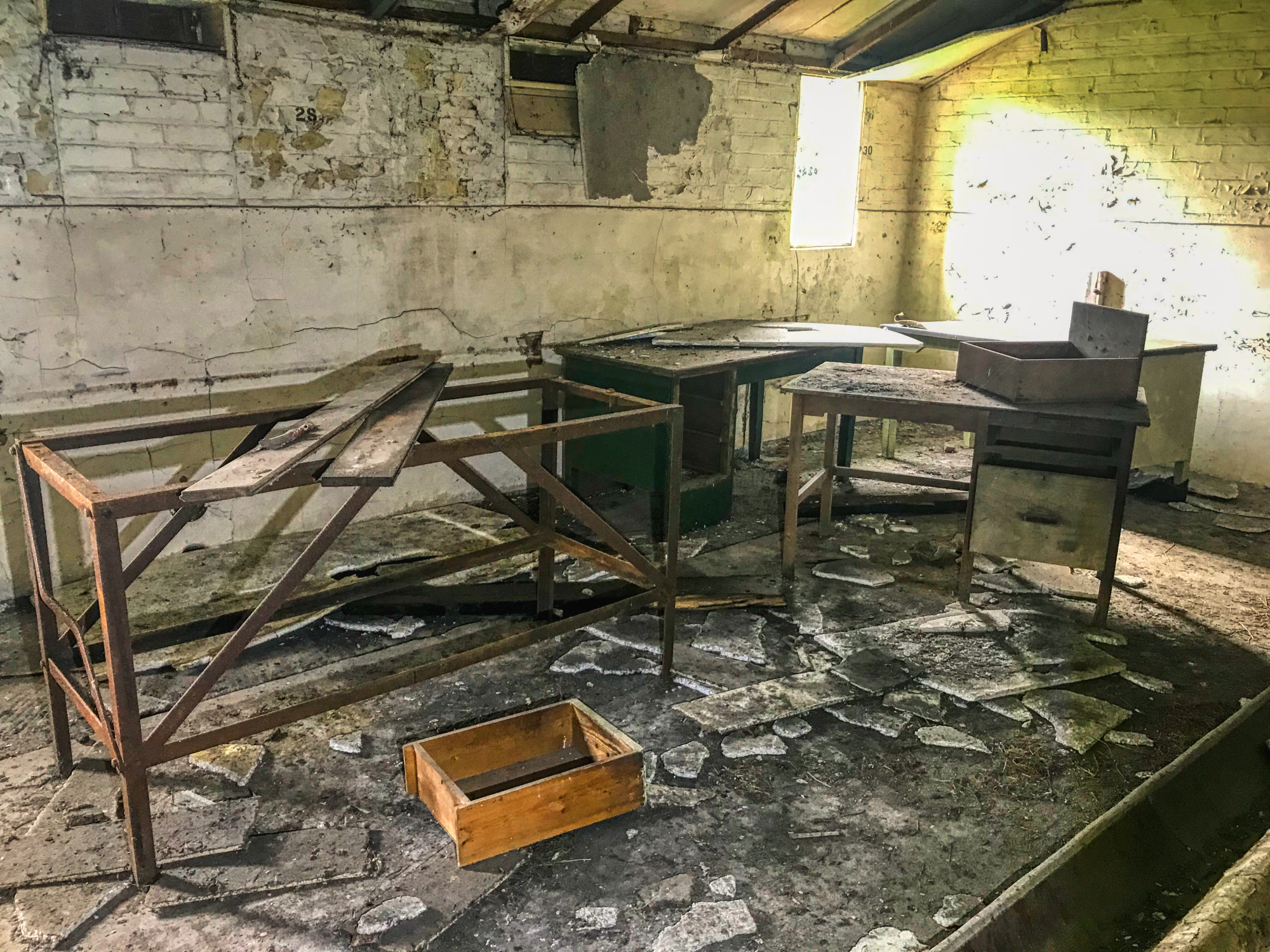 I have my suspicions this is more like MFI furniture. While the former pre-fab cheap DIY company has folded I am quite certain it was not trading in 1943.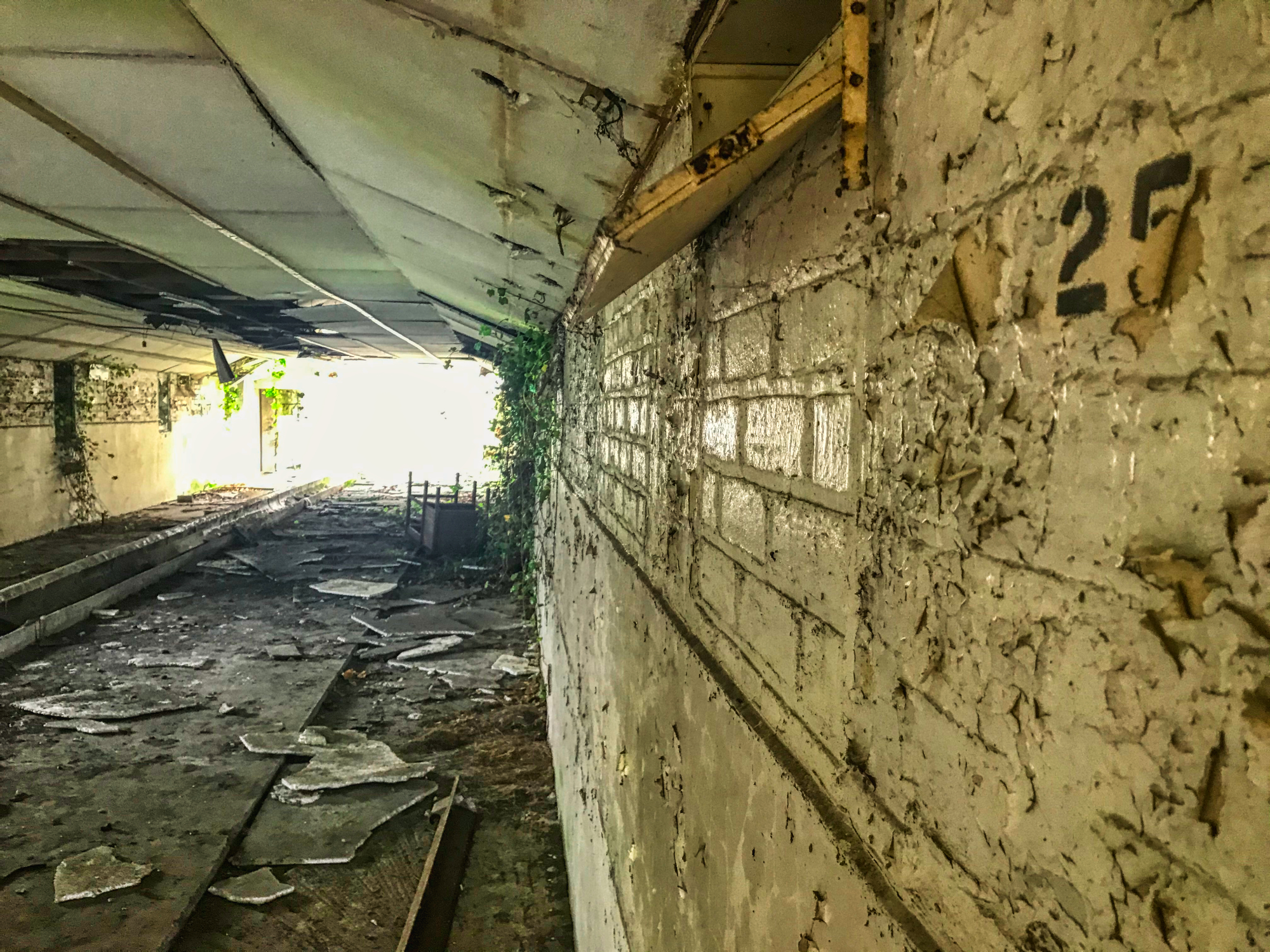 What does the '25' signify? There were other numbers dotted around the building.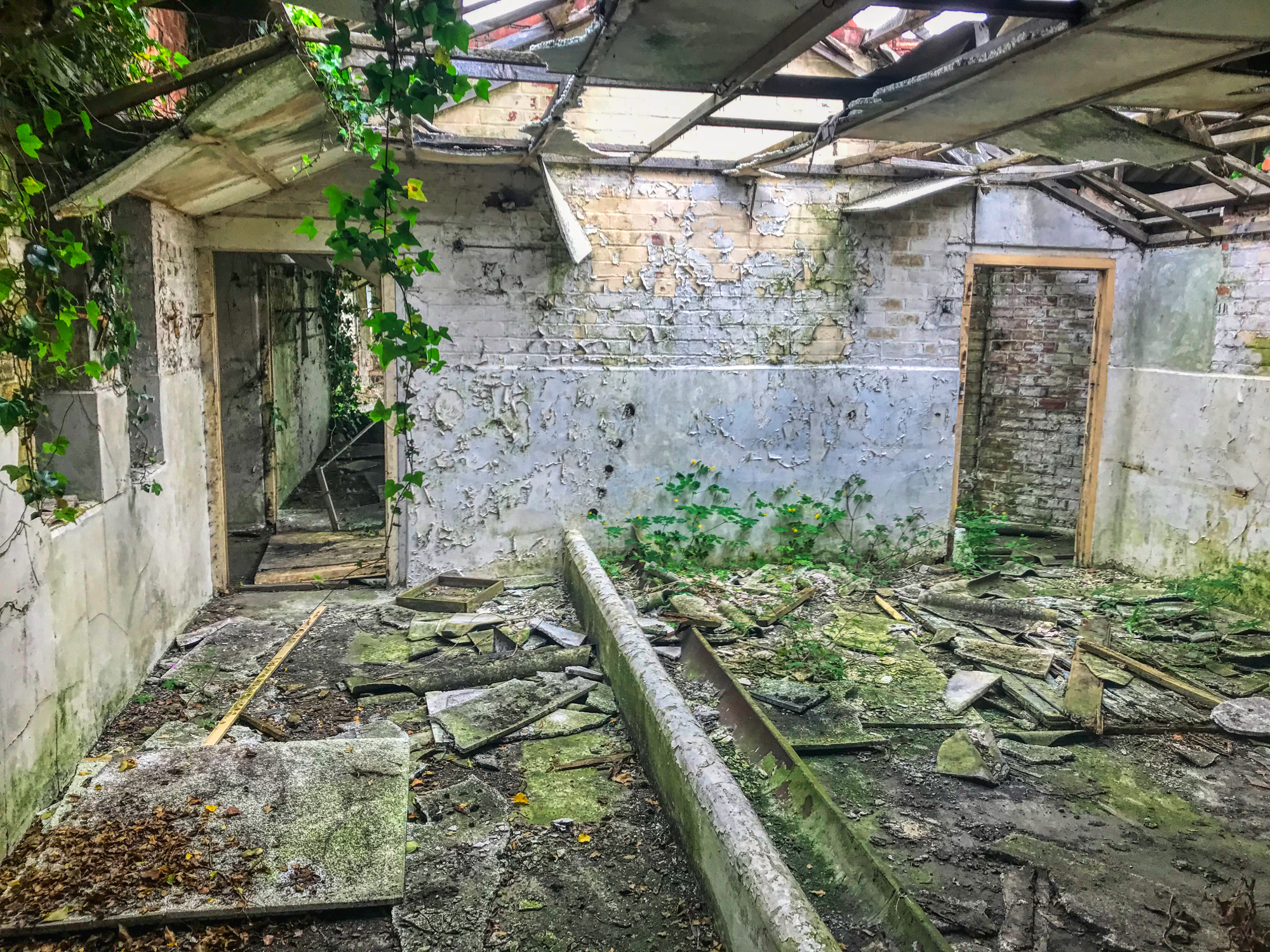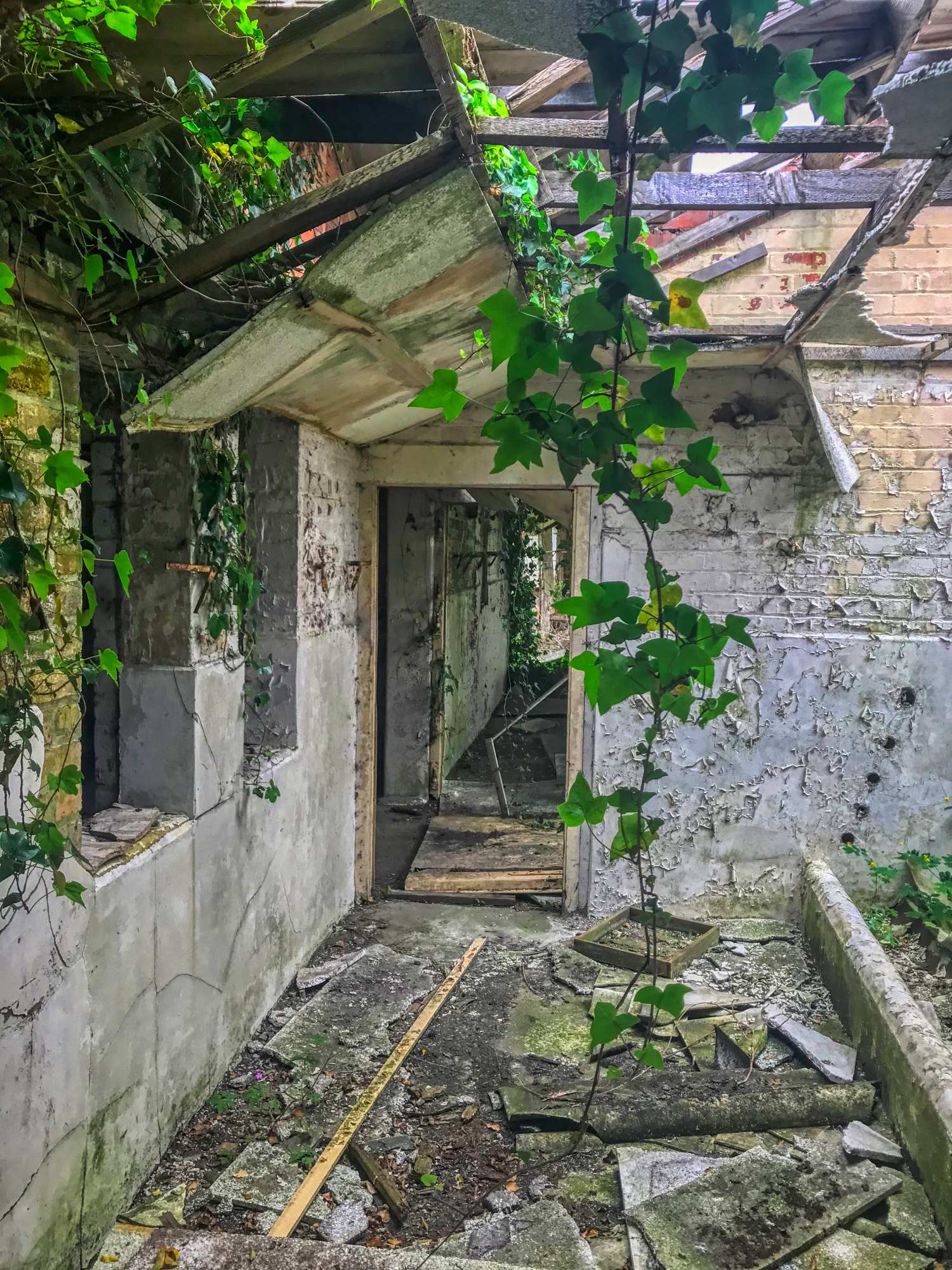 It was all very derpy yet strangely photogenic.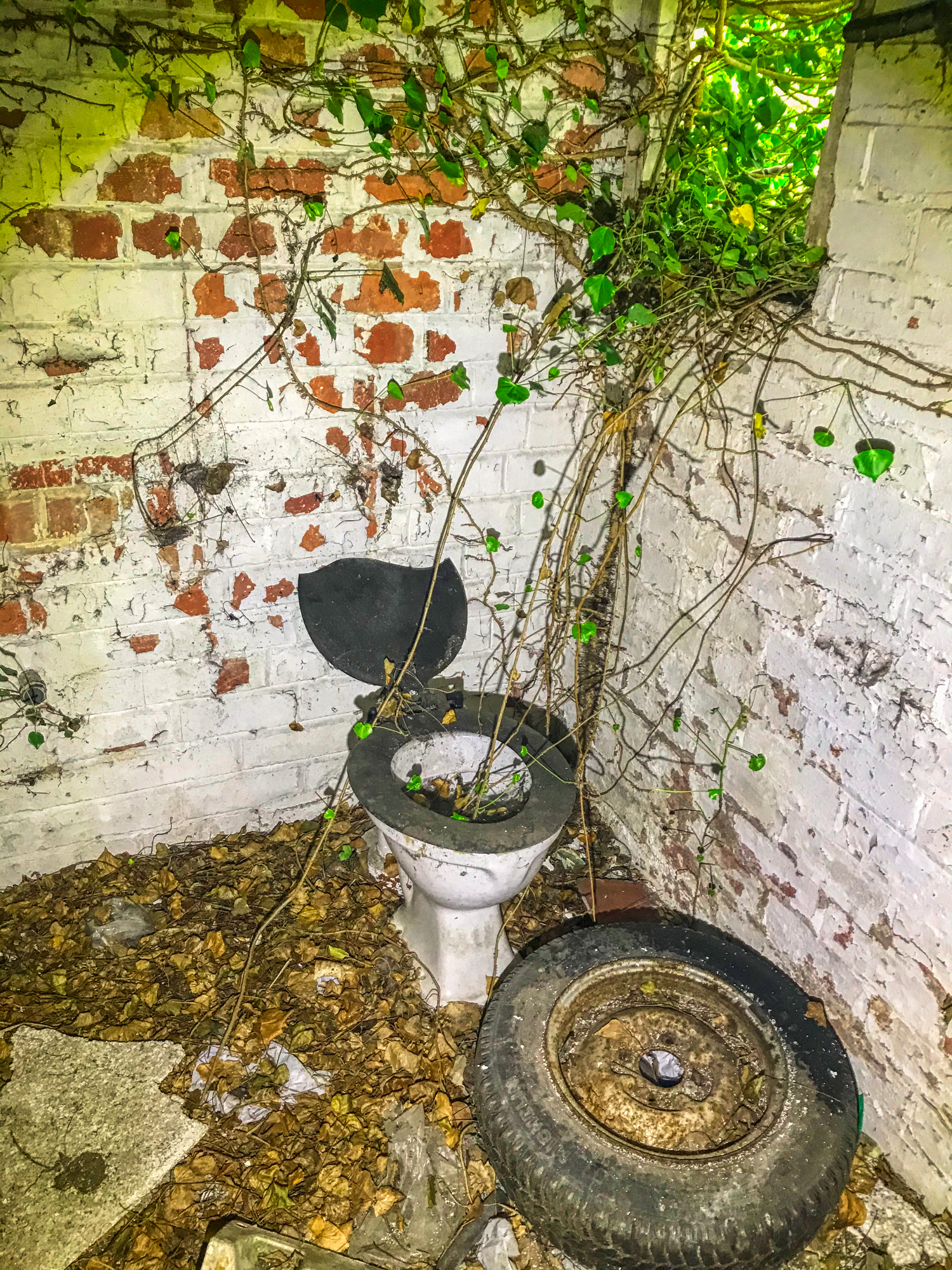 Why the tyre? I know Welsh people tend to be short. Perhaps they struggled to place their arses on the shitter and needed to stand on one?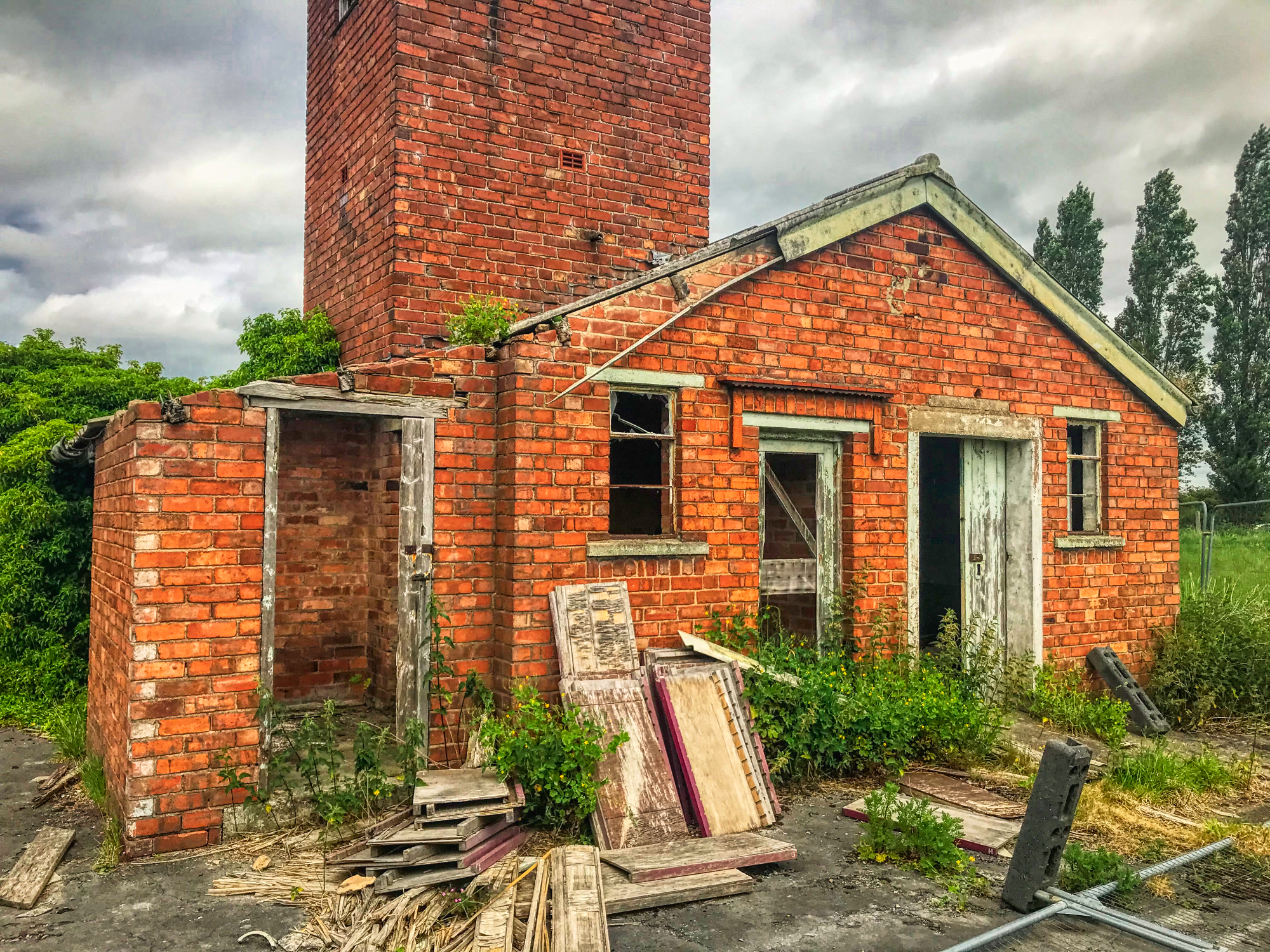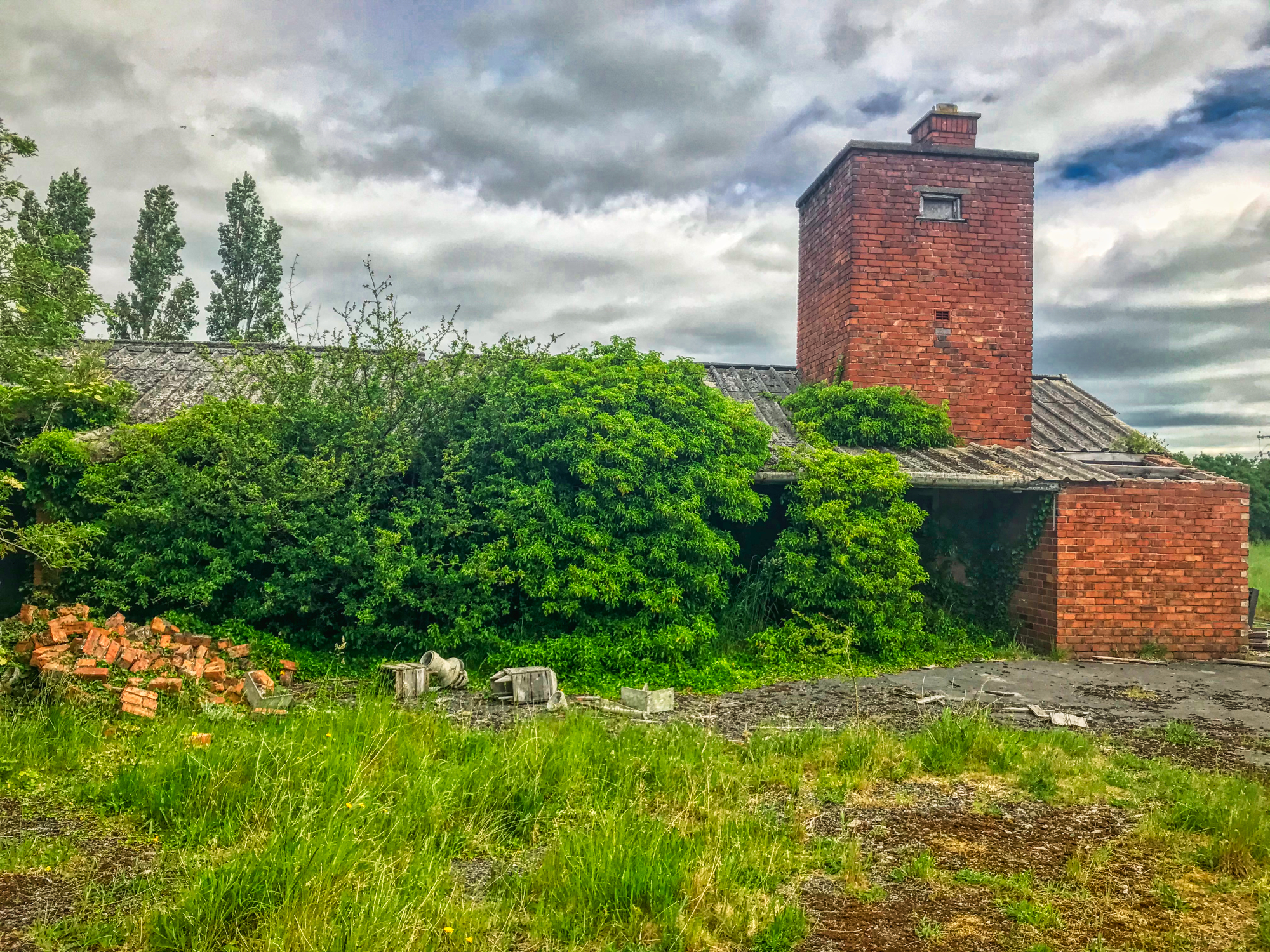 There appears to be a boarded small window in the tower. We could not find any stairs; they could have disintegrated over time.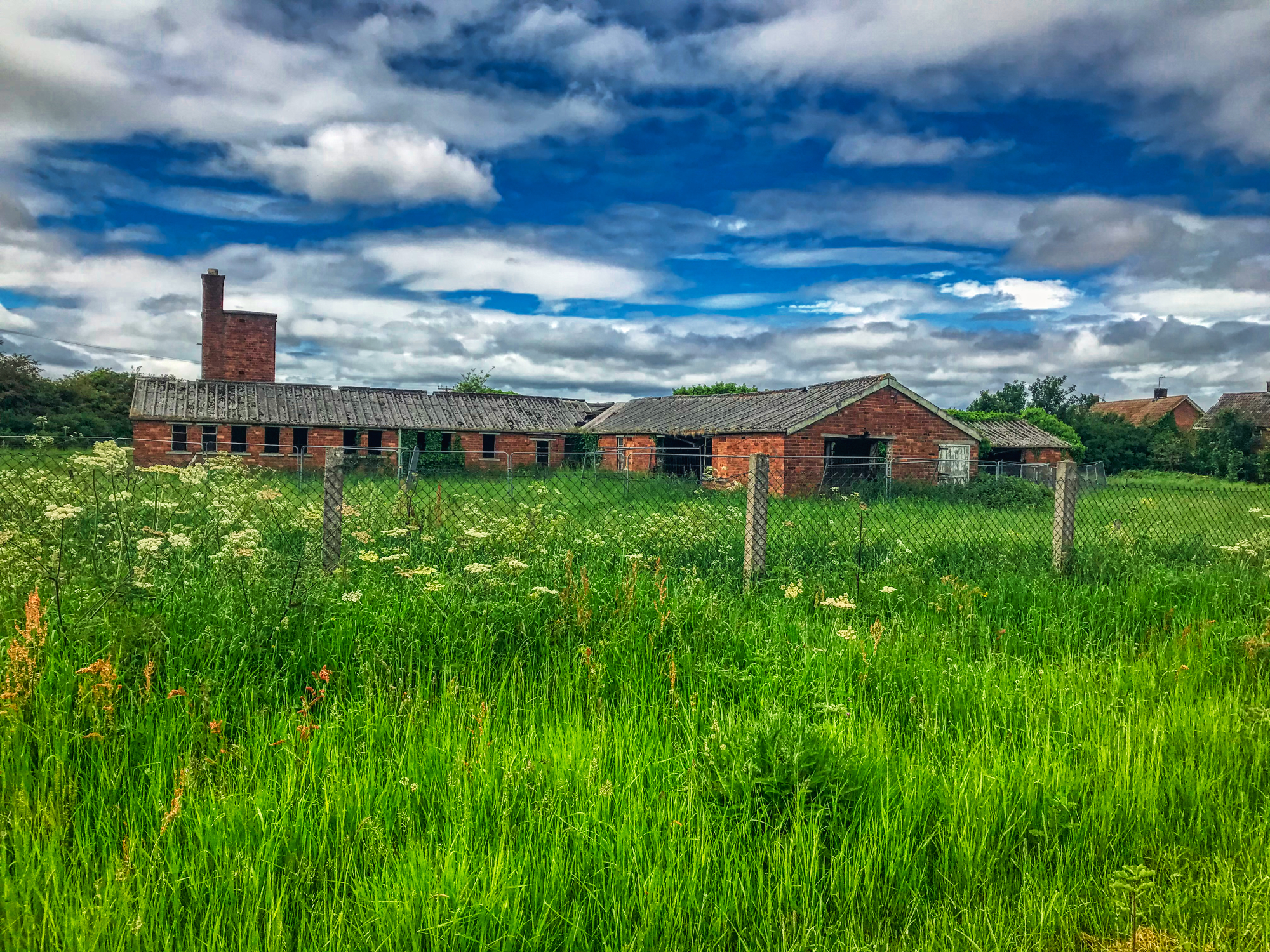 Our Welsh explores would improve considerably after this woeful start. Giving the finger to spotty while passing his shop we clambered in the car and continued onward.

Do you like posting your Urbex content and photography for FREE on Facebook and YouTube? I like to get some form of reward for my work and every time I create I do just that. Take a look at The Urbex Community on HIVE.
If you want to keep creating for FREE then ignore what you are reading. If you want to be like me and gain something other than BUGGER ALL for your work then click here and learn about posting on the HIVE blockchain.


All my 'Tales' content is easy to find on my personal website:
'Tales of the Urban Explorer'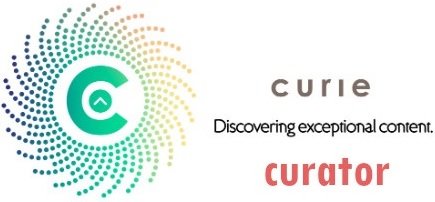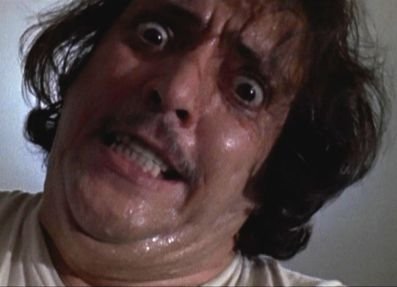 If you found this article so invigorating that you are now a positively googly-eyed, drooling lunatic with dripping saliva or even if you liked it just a bit, then please upvote, comment, rehive, engage me or all of these things.
---
---