Tales of the Urban Explorer: The Wasp Villa

Should I, or shouldn't I?
It was hot, swelteringly so, and switching off the engine of the gutless wonder rent-a-car would mean the AC would also be going temporarily west.
"This is the one I spotted while running up the hill at 5 am in the morning", stated @bingbabe quite flatly. She would not come in here with me, not a chance!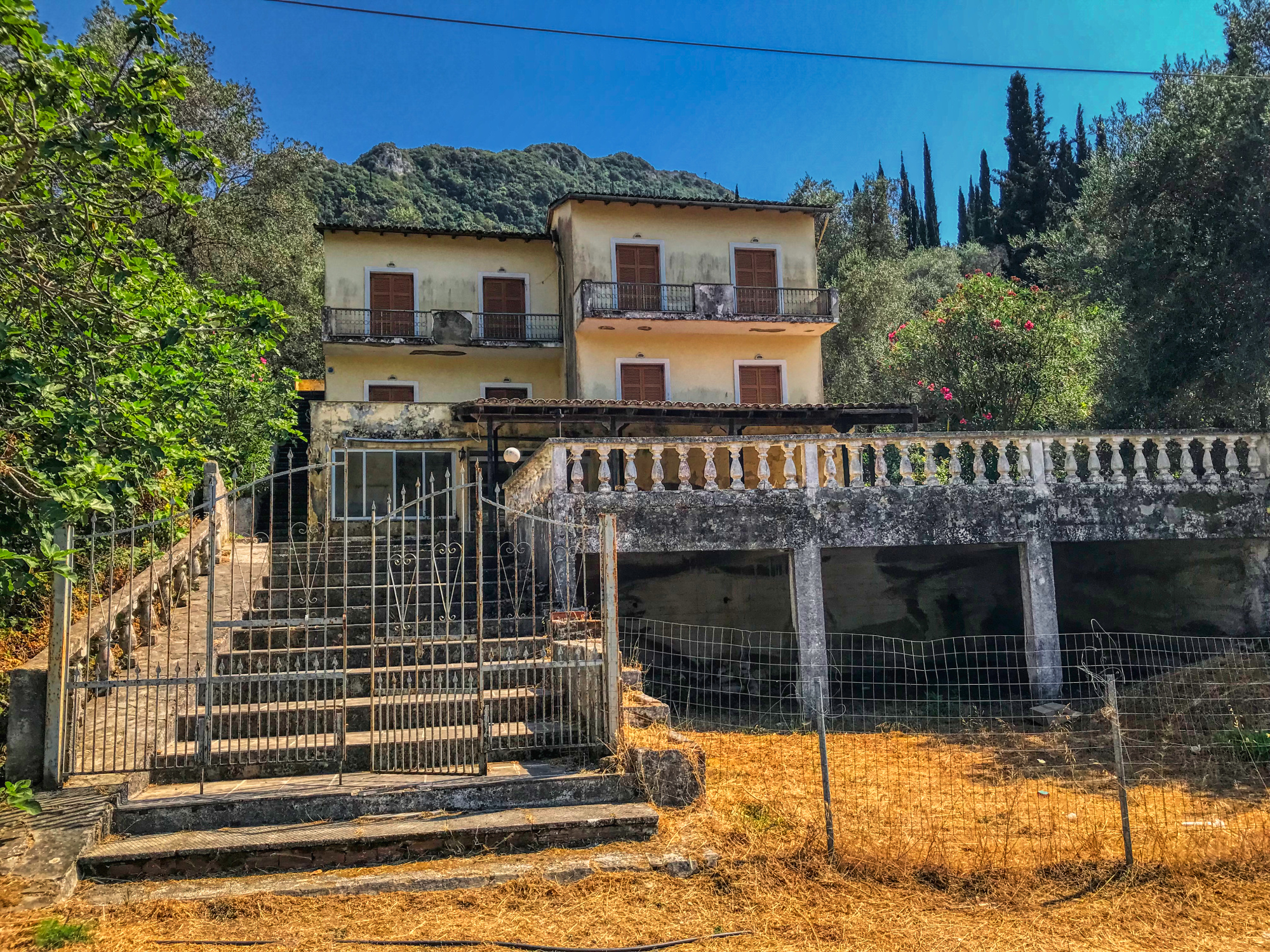 It did look quite atmospheric and gloomy with the gate slightly ajar, enticing me to come in and have a look around.
The car was perched slightly off-road next to an enormous ravine. One mistake and we would both be crashing down there to our deaths.
Hoping the hand-brake worked properly I opened the driver's door and strode across the deserted narrow steep road to the entrance.
Surely it was abandoned, went the nagging thought in my head.
I am always more tentative about trespass outside of the UK and could not determine the law in Greece as much I had searched the internet.
Fuck it... I am going in and bollocks to the consequences.
I bounded up the steps trying to get out of sight of any passing motorists who might just instantly mutate into the property owner if I was spotted.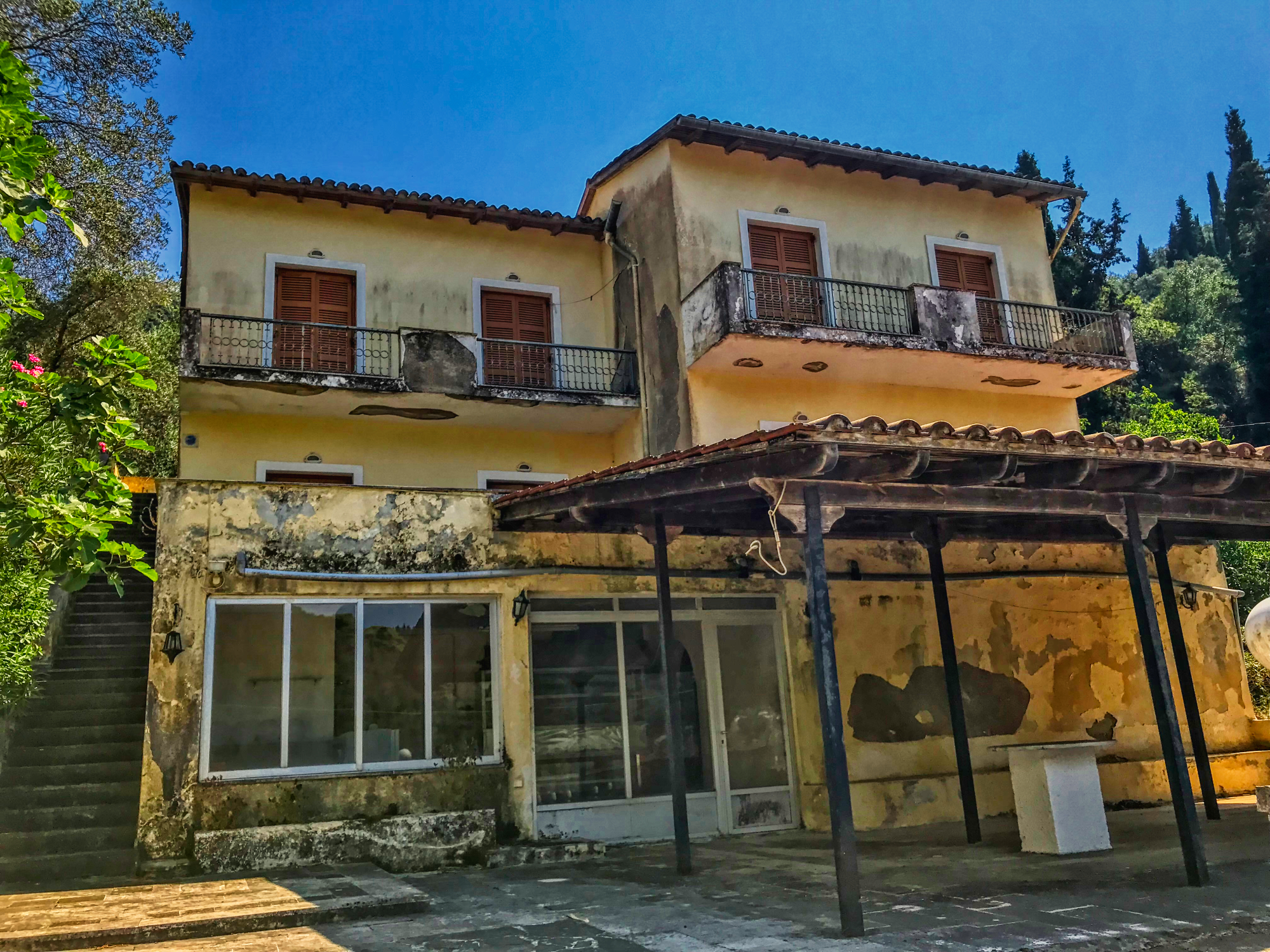 It was nice to see no vandalism, smashed windows, or graffiti, but what looked like a shop front door was securely locked.
What was, or had been this place once?
More slowly this time I climbed the stairs to the left, trying to avoid the masses of wasps on the top corner. I don't mean one or two, there were twenty or so swarming.
was there a nest around here? No.. this is Corfu, the island of wasps.. it is quite normal.
Like I said in my previous post, you have to ignore the wasps as tempting as it is to crush the little shits.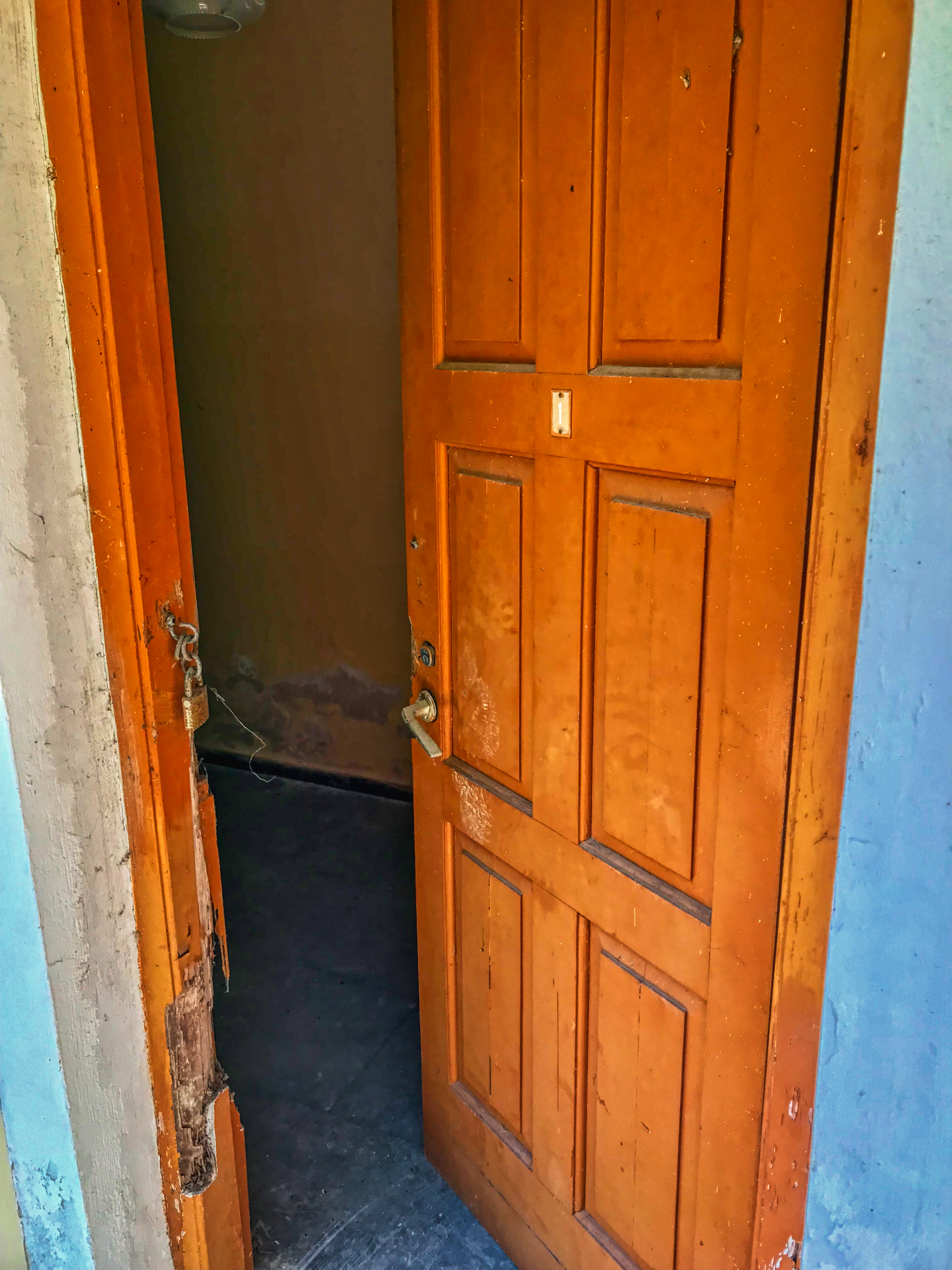 The first door I approached had the padlock removed and was held in check with some stringy metal wire.
I uncurled it and the door creaked and groaned open with my persistent shove.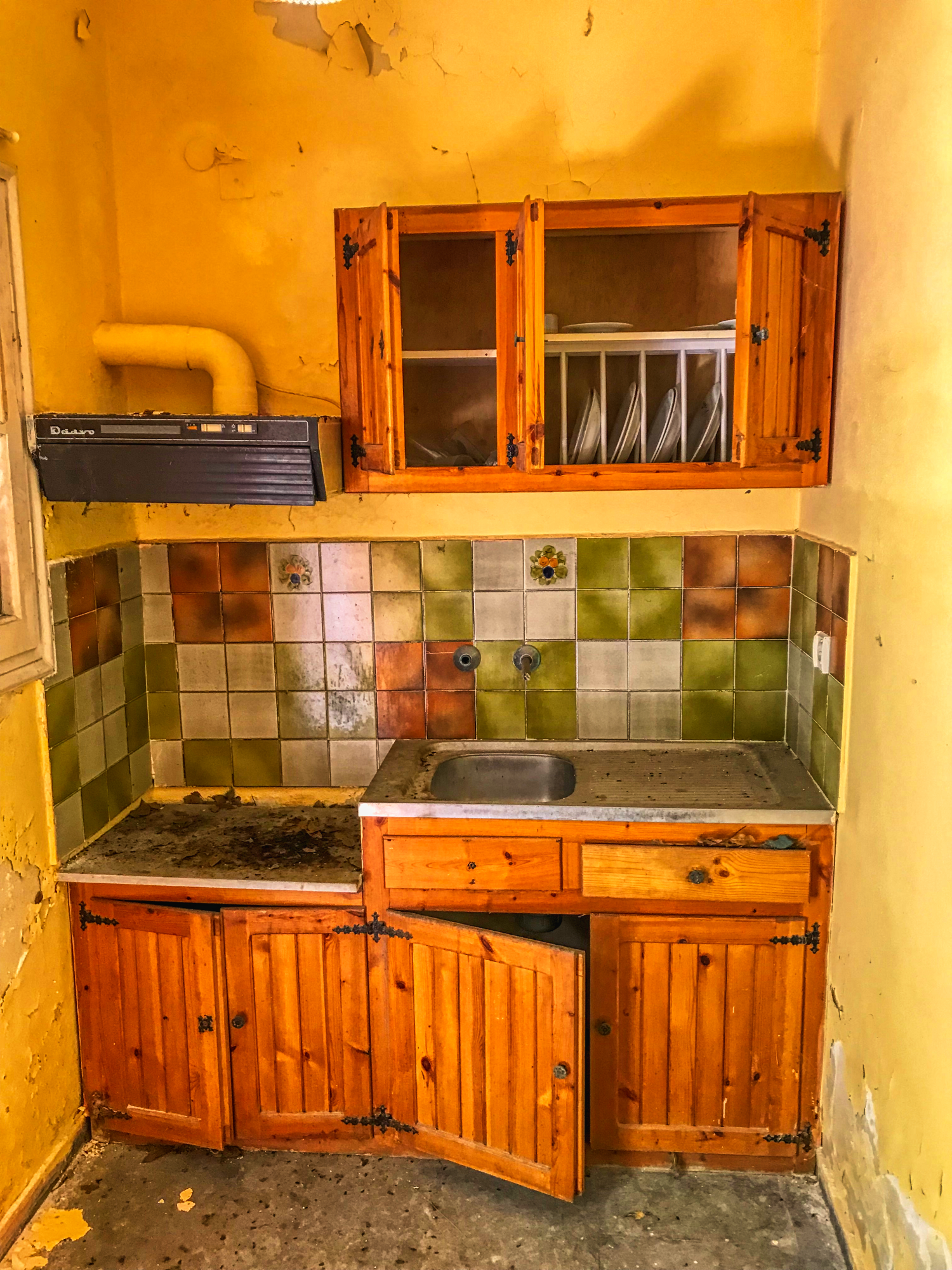 I found myself in a bare-looking kitchen with a few plates and little else.
Surely there was something else in here?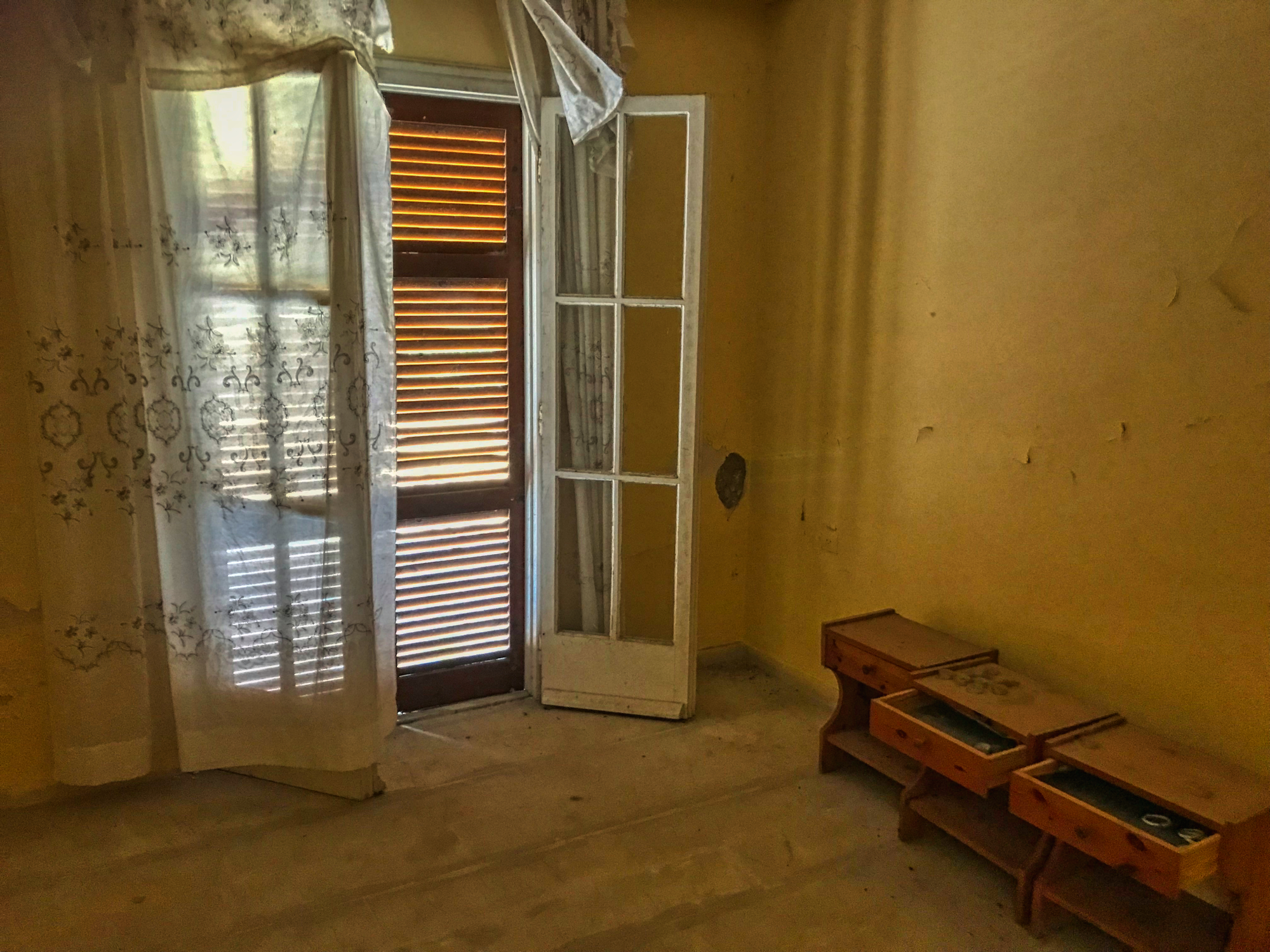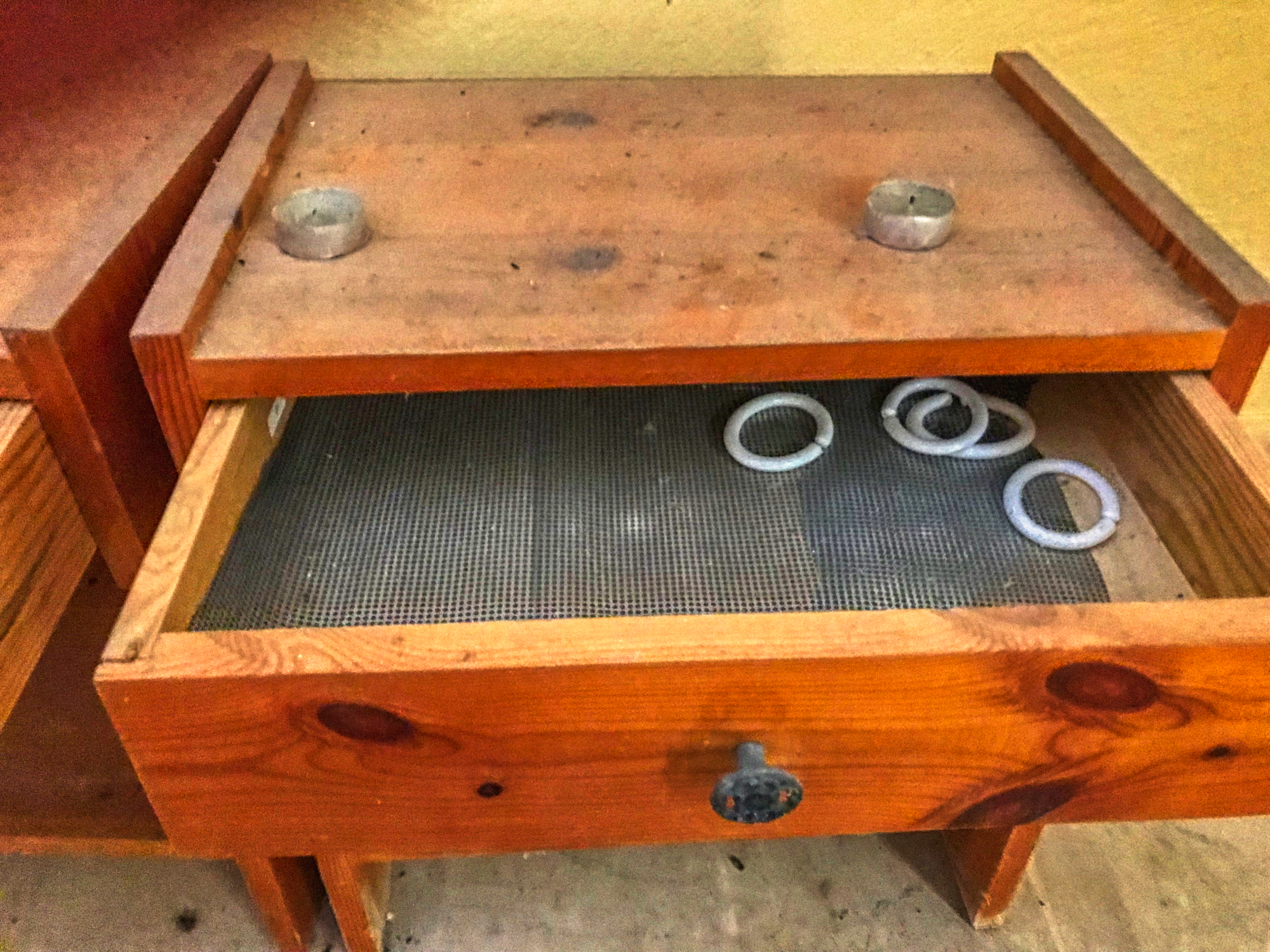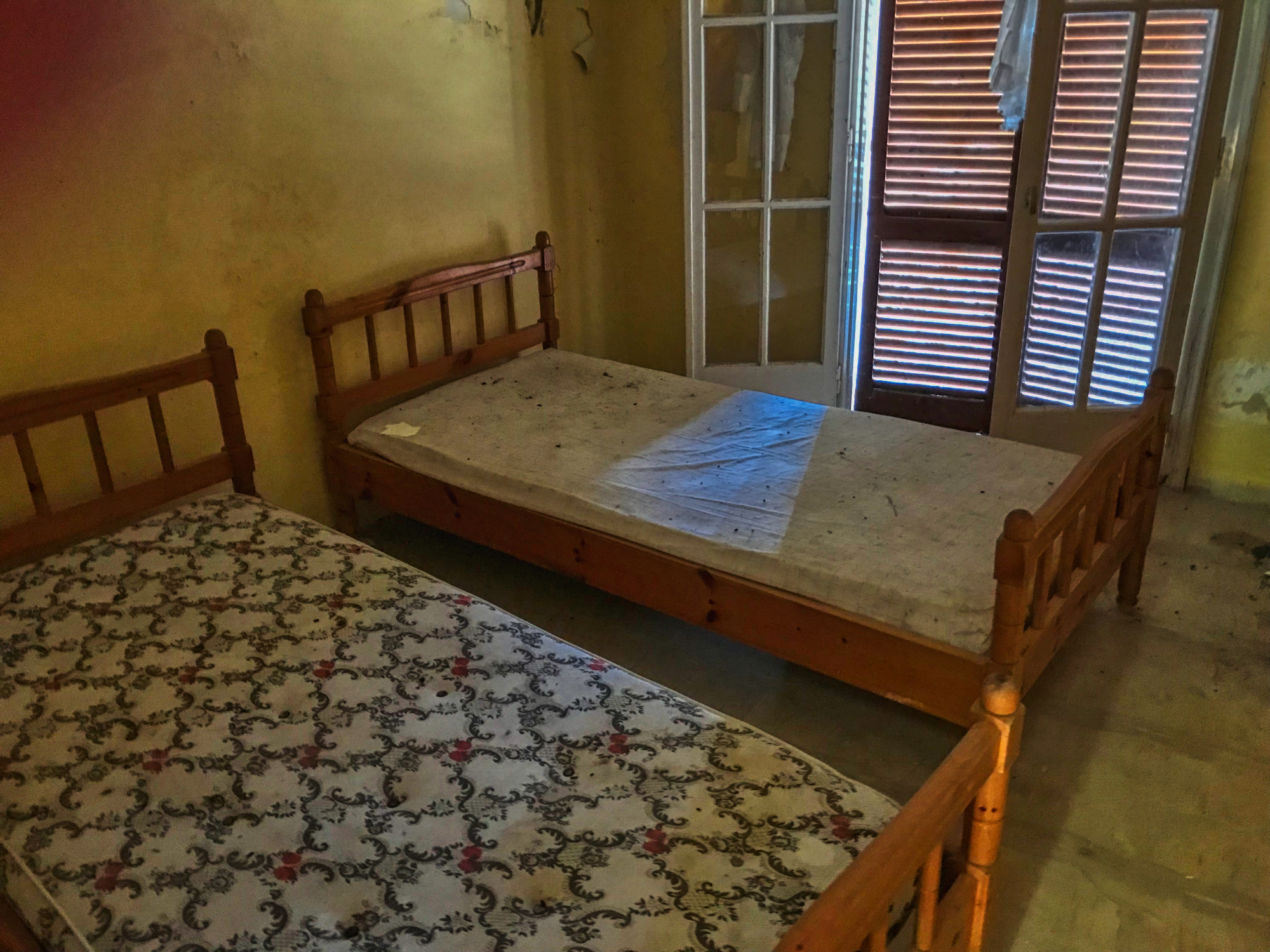 I found an empty room with some baubles in a drawer and a couple of unmade beds in another.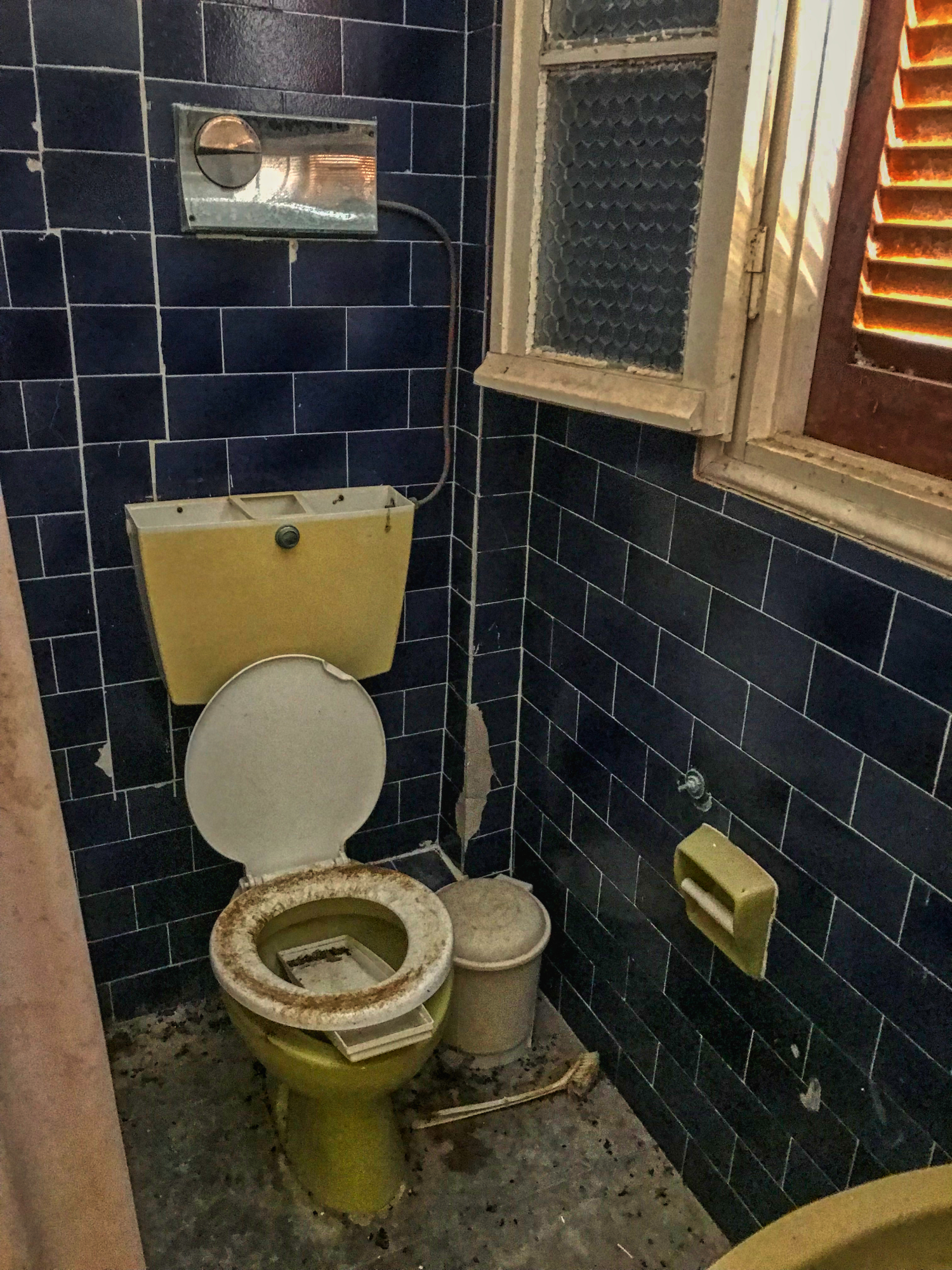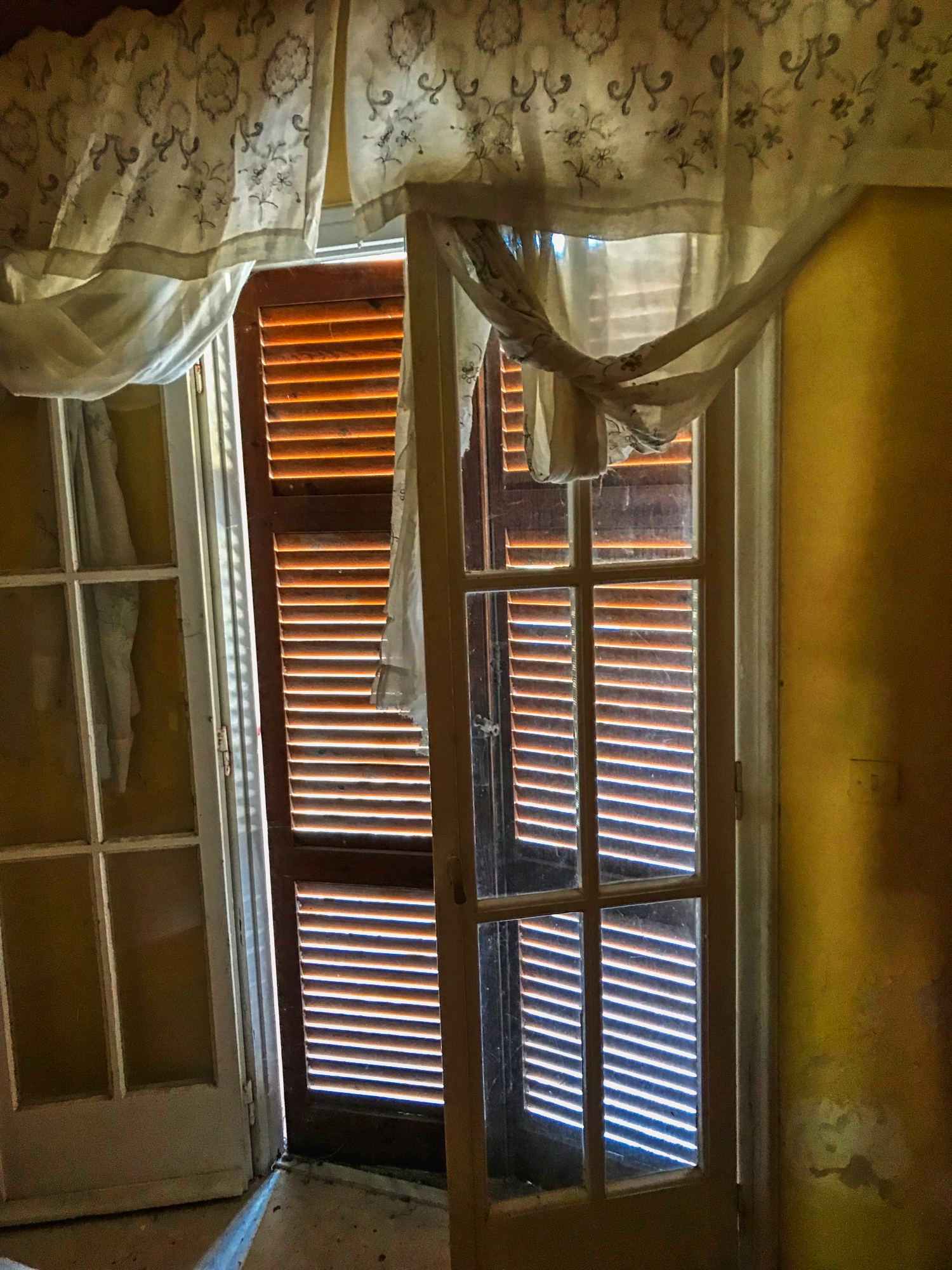 The toilet looked like to would make your arse dirtier if you sat on it. At least it wasn't full of derelict shit.
Hmm, well that was not very exciting.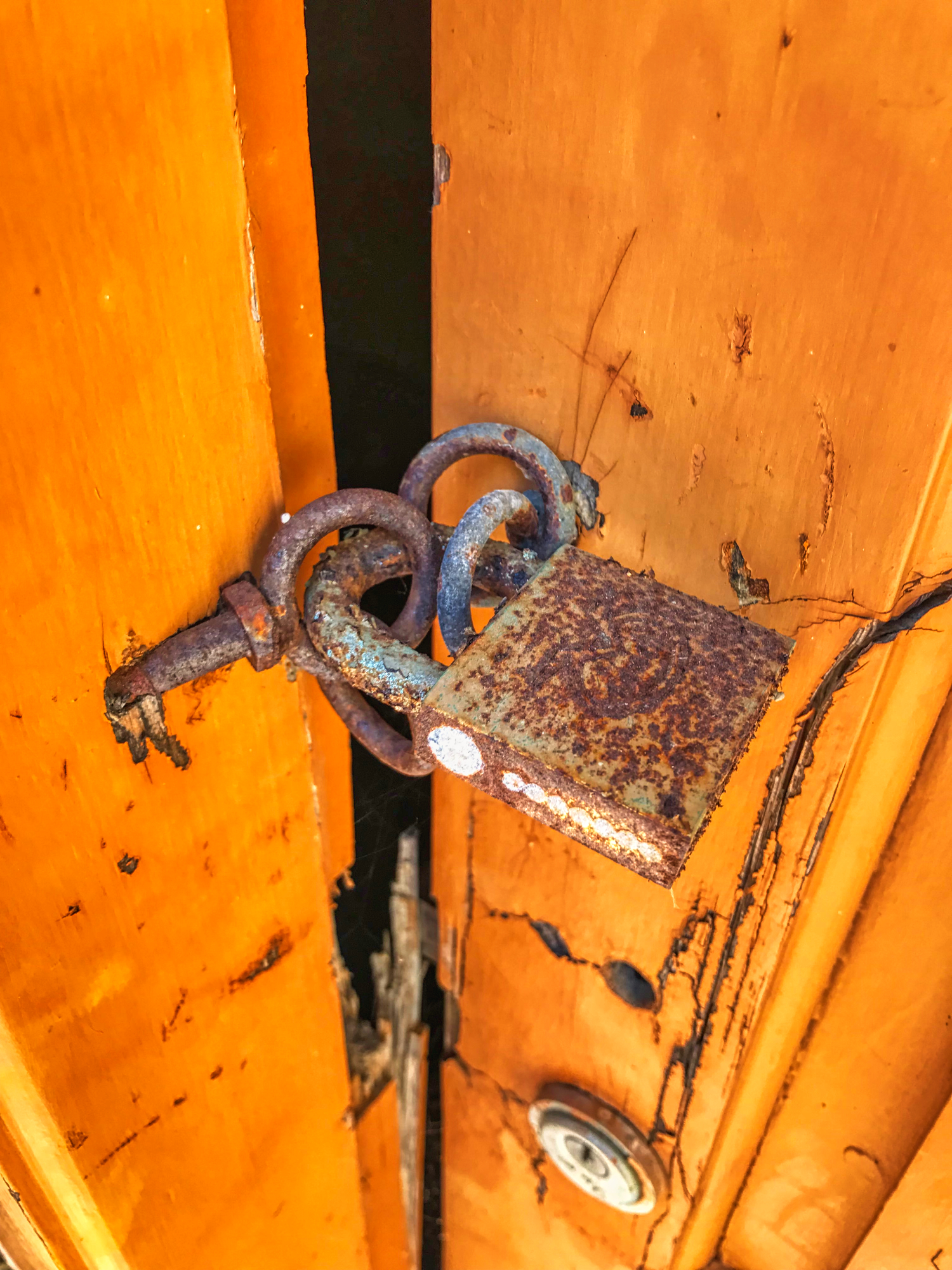 The next door was locked and contained a padlock with several years of rust intact.
I was feeling a little uneasy at this point, it was all a little quiet and I am unused to exploring alone.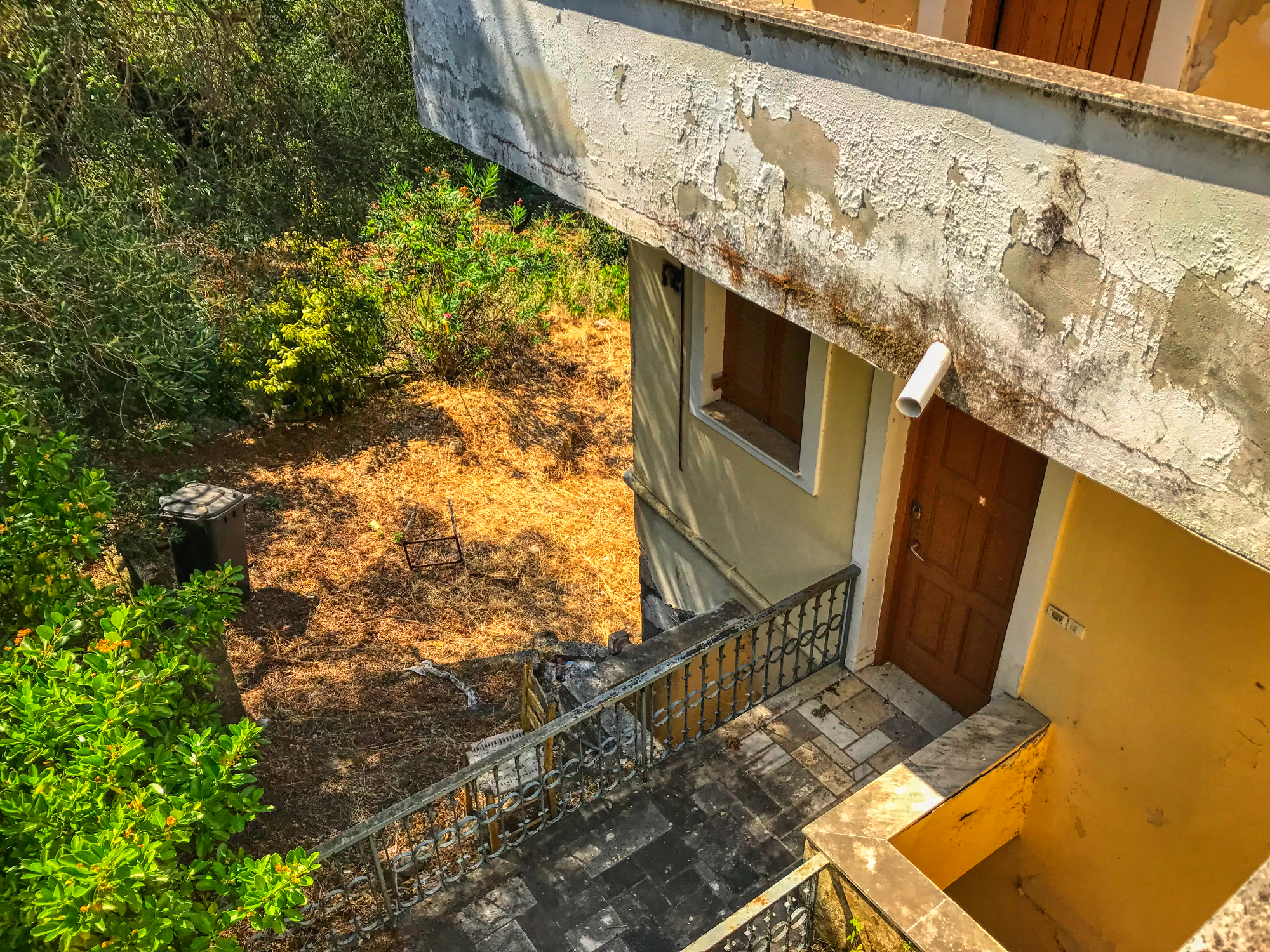 I could see there were two other locked doors of which one contained an unlocked padlock.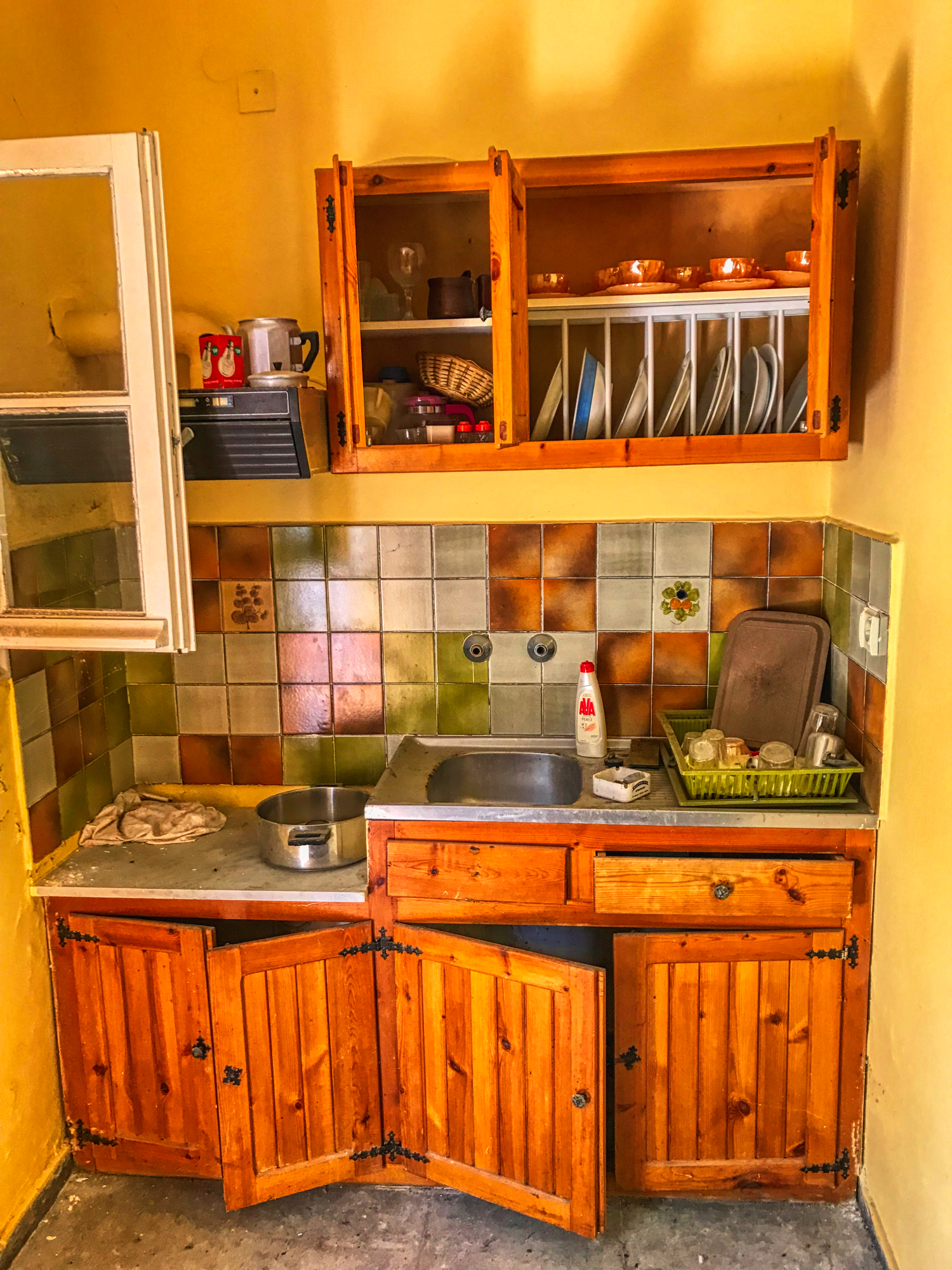 Looking around I felt that strange sense of déjà-vu. It was the same as the other one and yet different.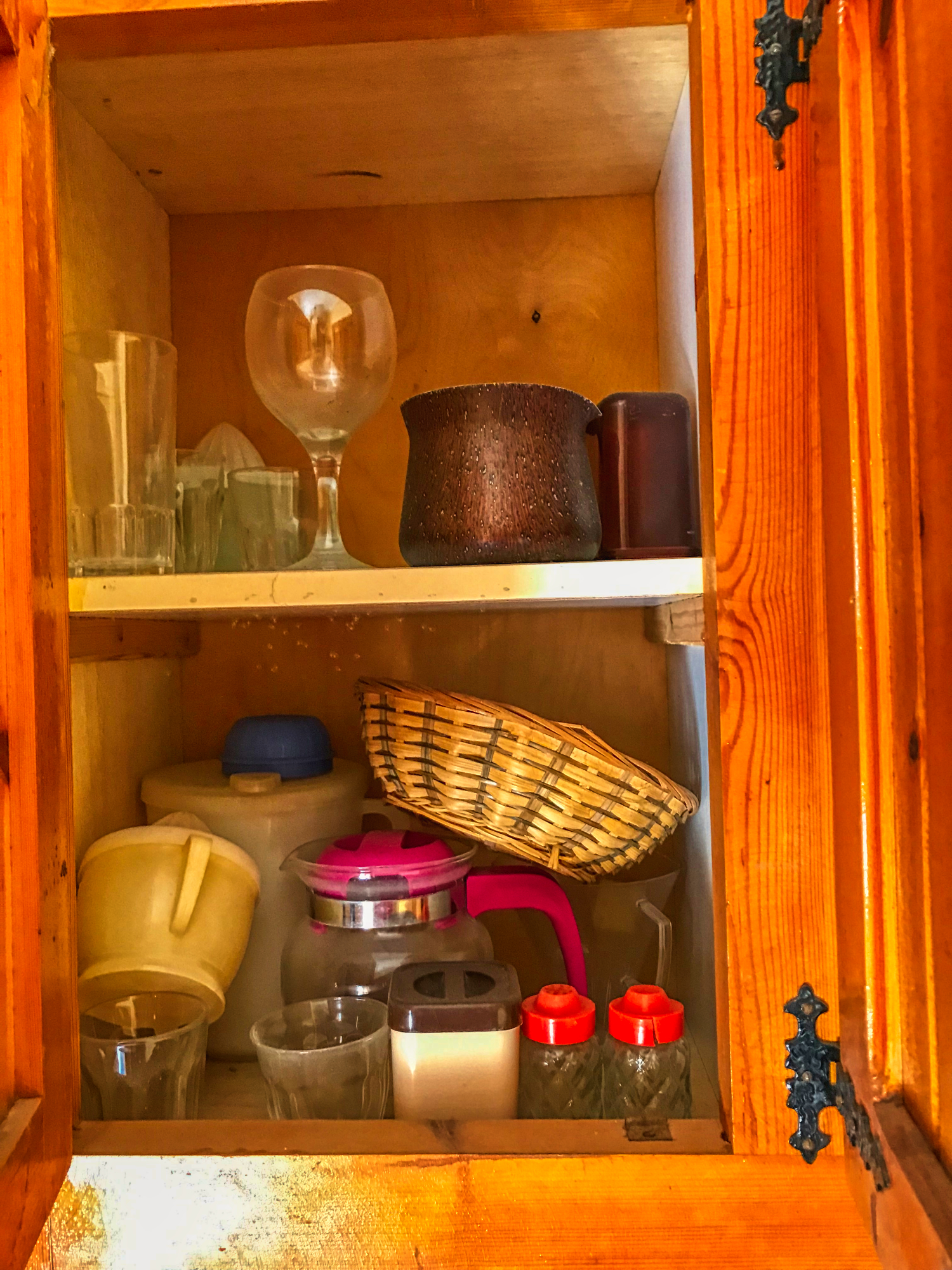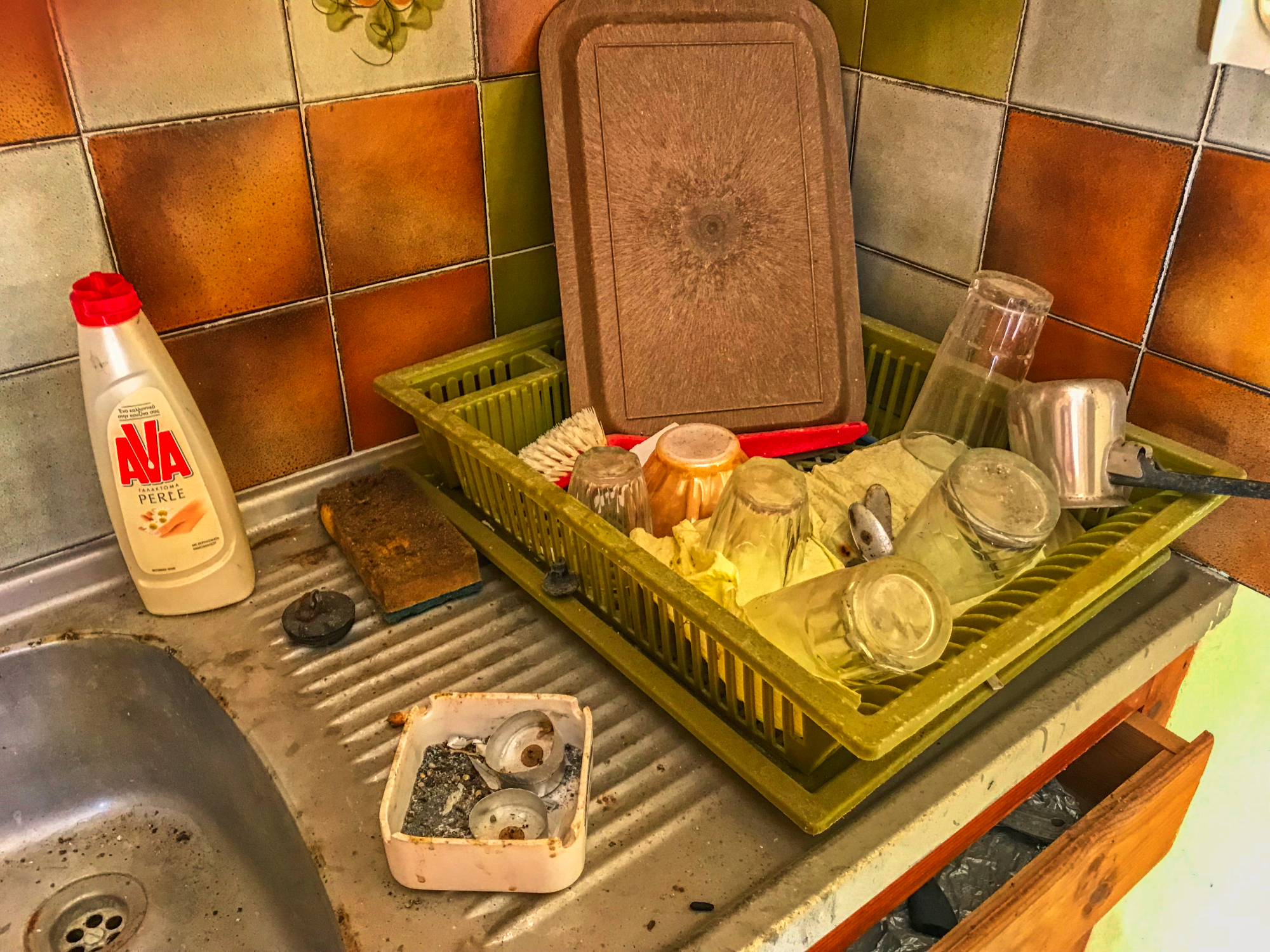 Someone had not put all the dishes away, that was it.
What are those things in the ash, is that what smackheads use to cook up their gear?
It dawned on me that this must have been a cheap tourist hangout for self-caterers. It was a little off the beaten track, and up a massive hill.
That would make it great for visits to the beach and totally shit when you wanted to return.
Had COVID wiped out this place? I think it could be so.
Nice cups if you want a coffee.
I wouldn't like to place my head on those filthy pillows.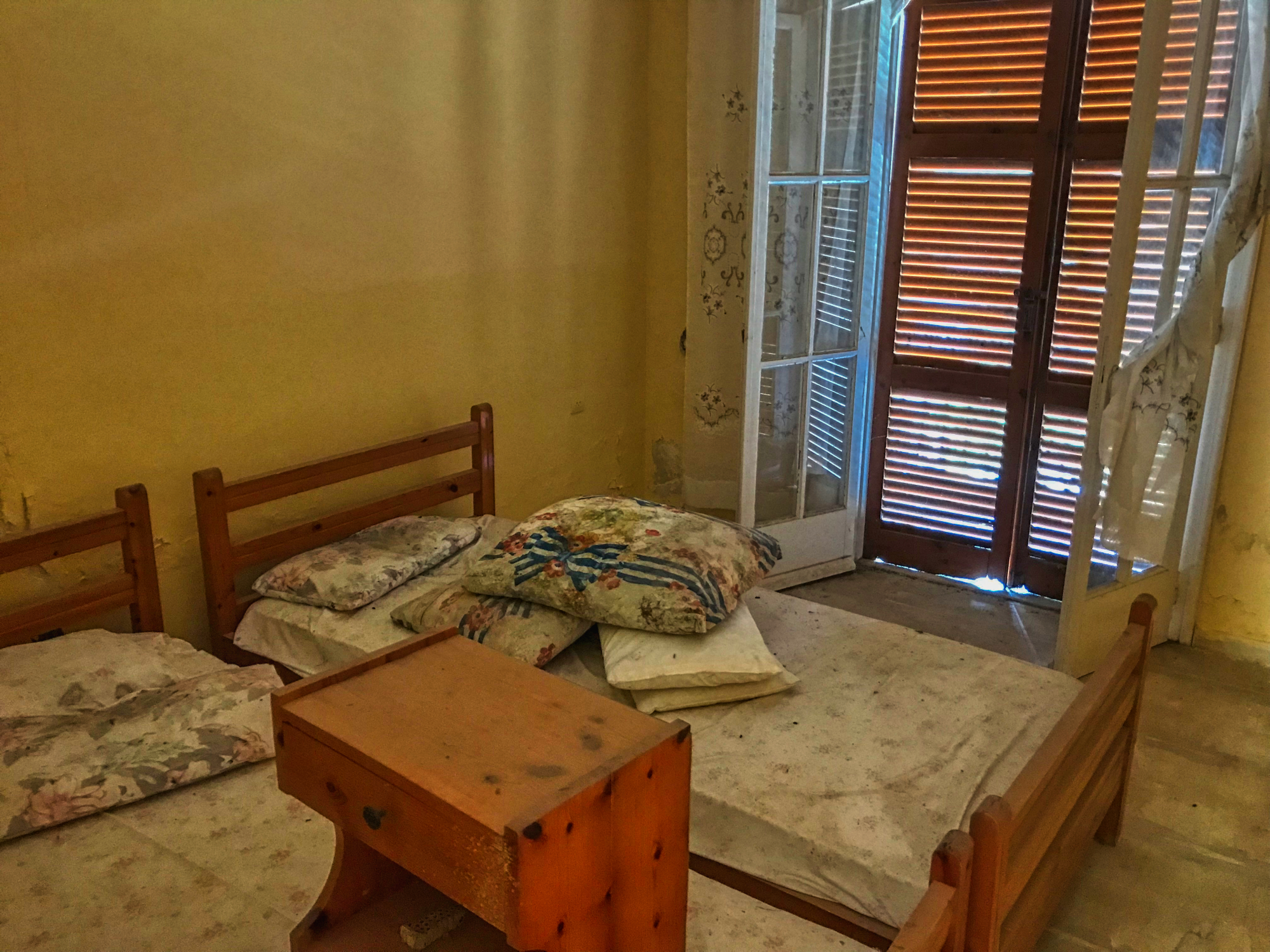 The rooms were as bare as the other one. Well, this was quite boring.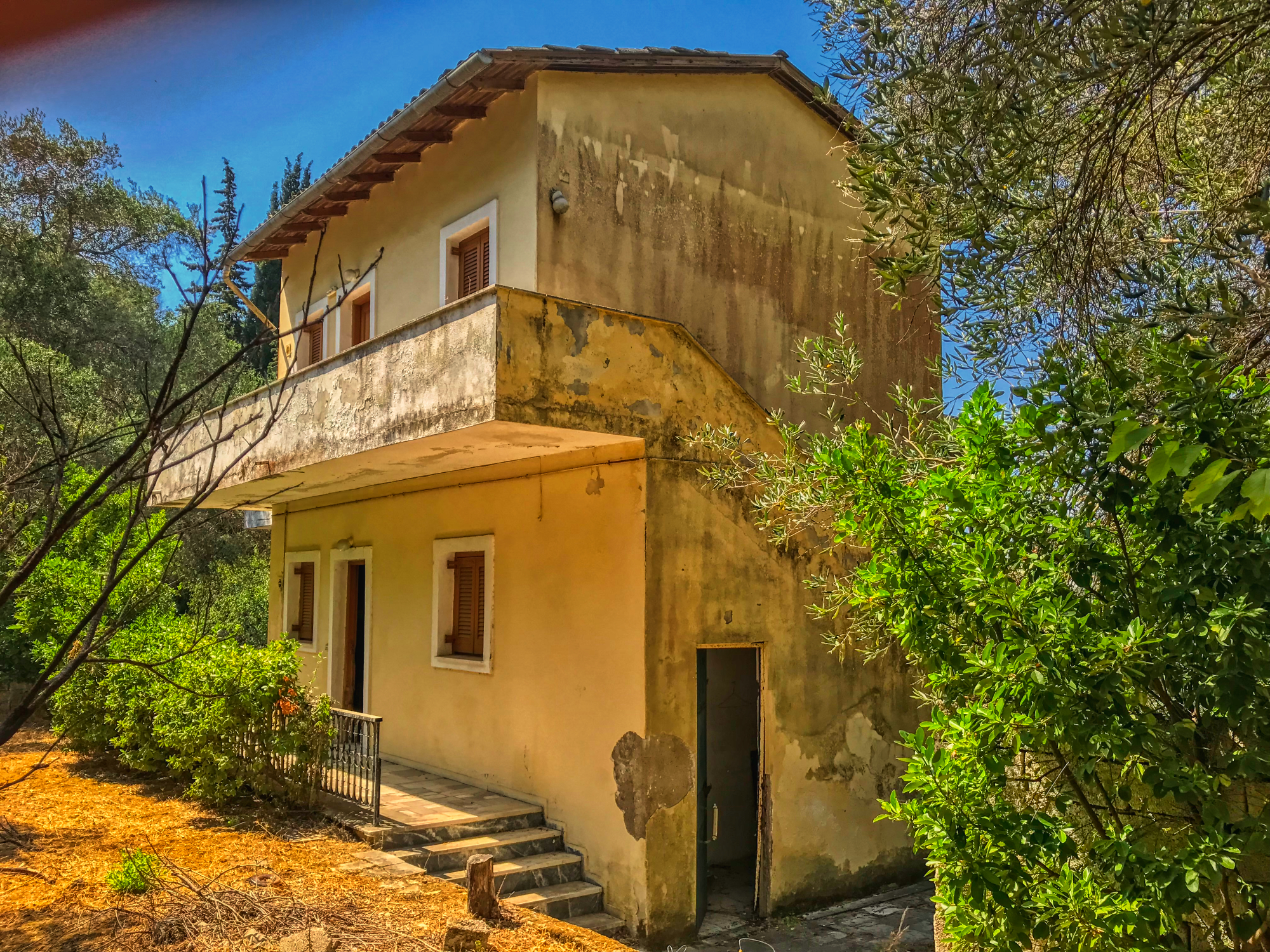 I was not taking my usual care due to the heat and unrest I was feeling. It's been a while since I had a finger on my images.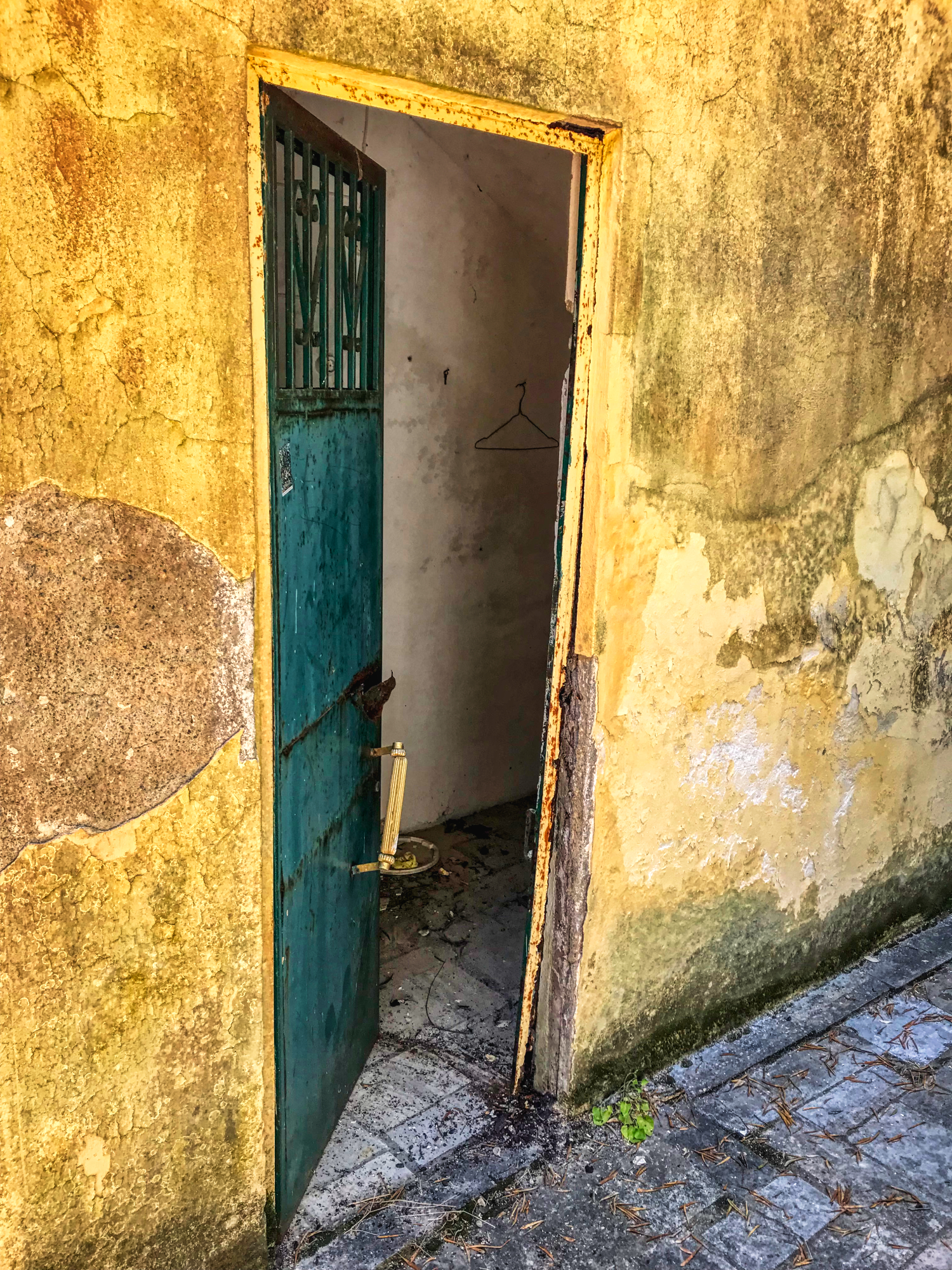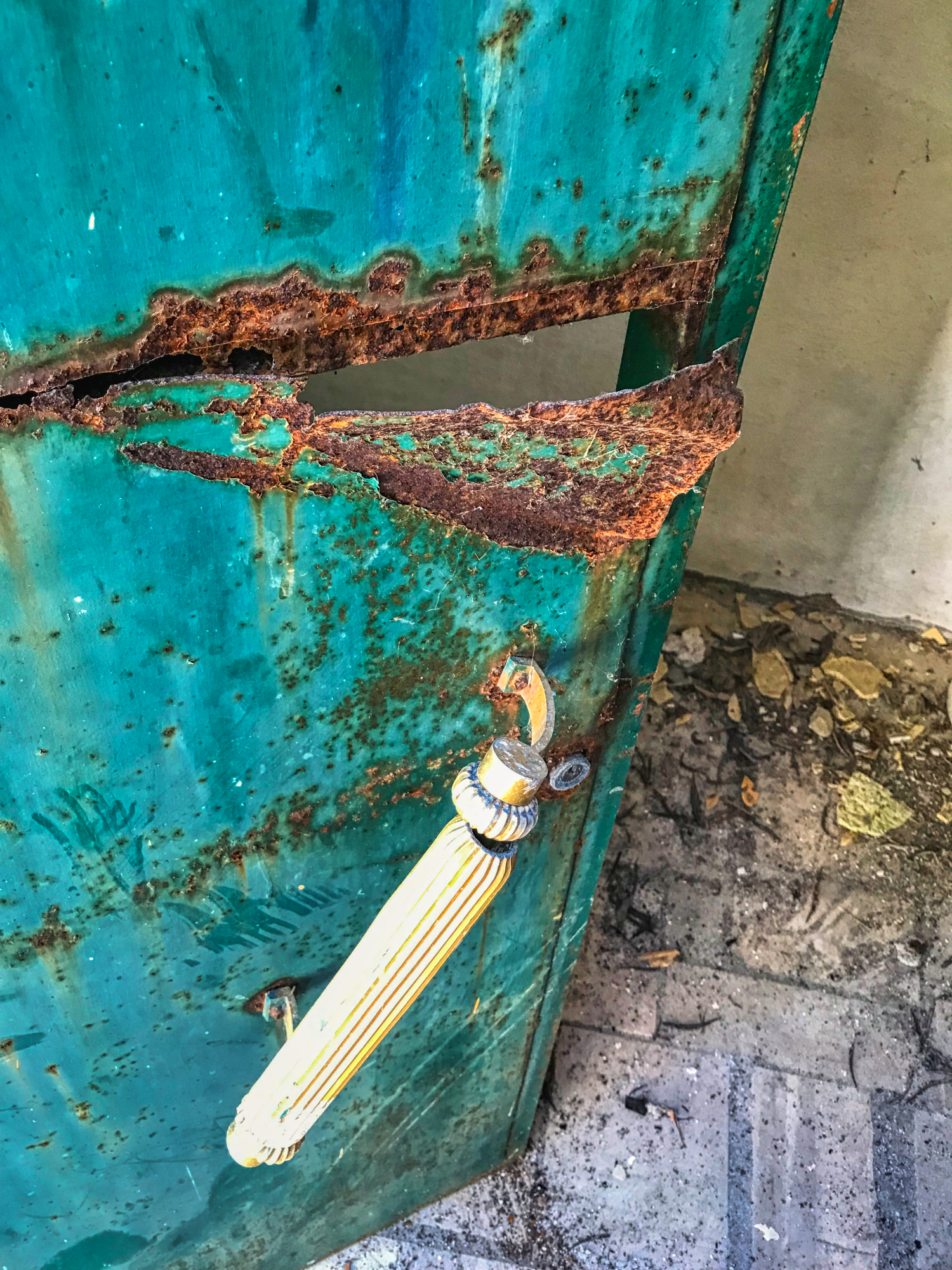 This other room with a heavily rusted door was wide open.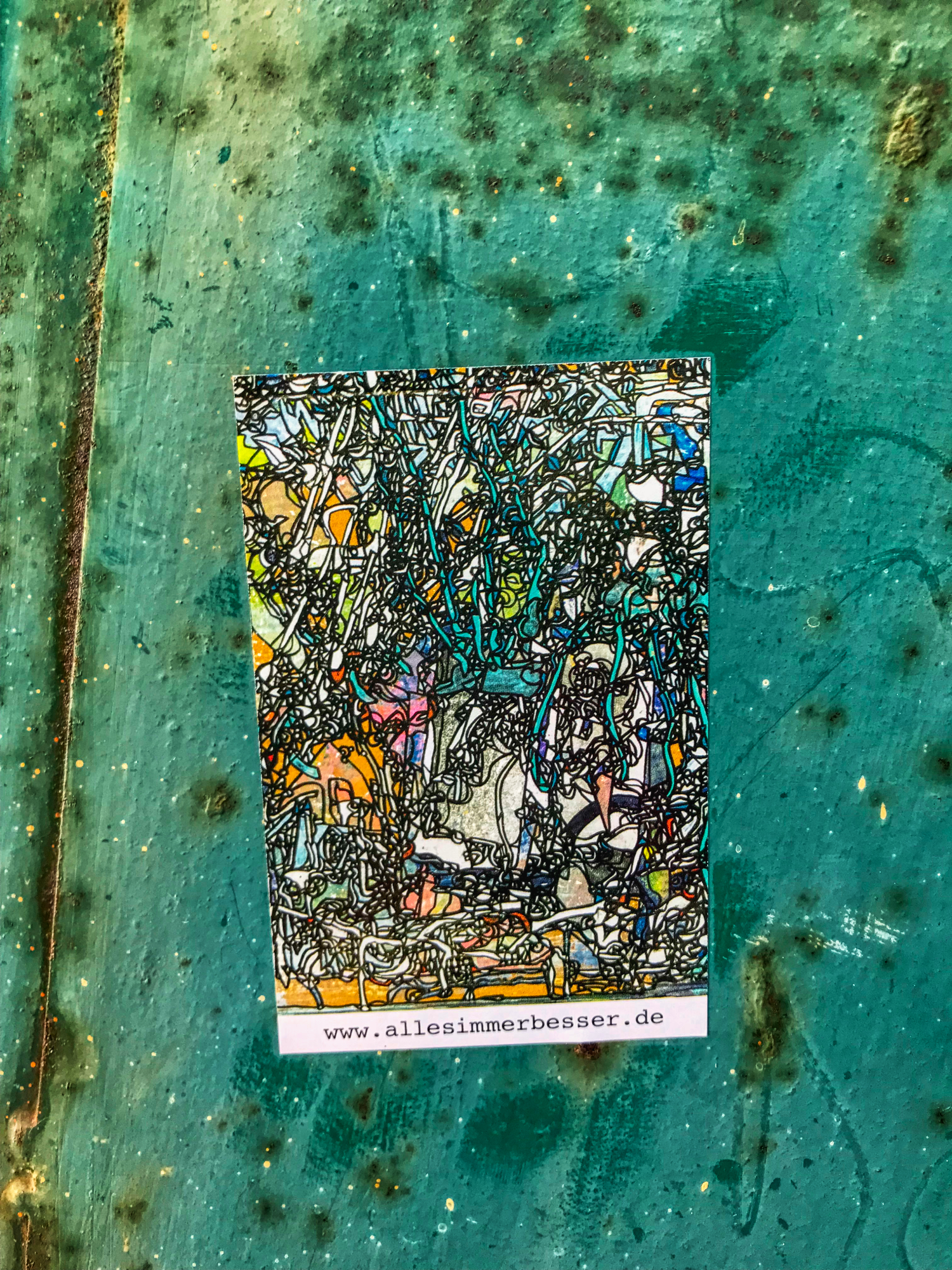 I have come to expect those stickers from other explorers stuck everywhere in the UK but surely not a Corfu flavoured one here?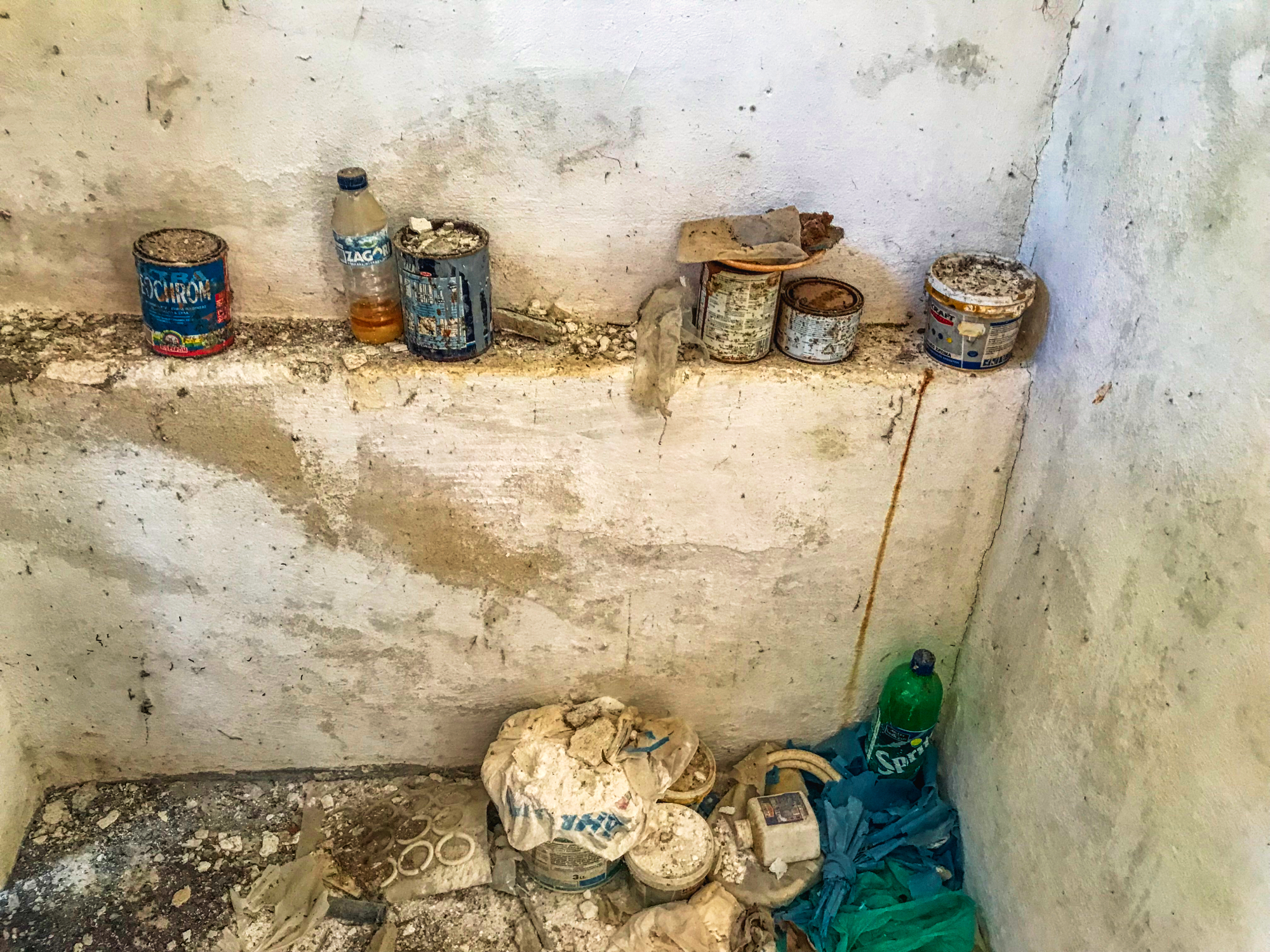 Inside was incredibly dull with some old paint and an even older scale in one corner.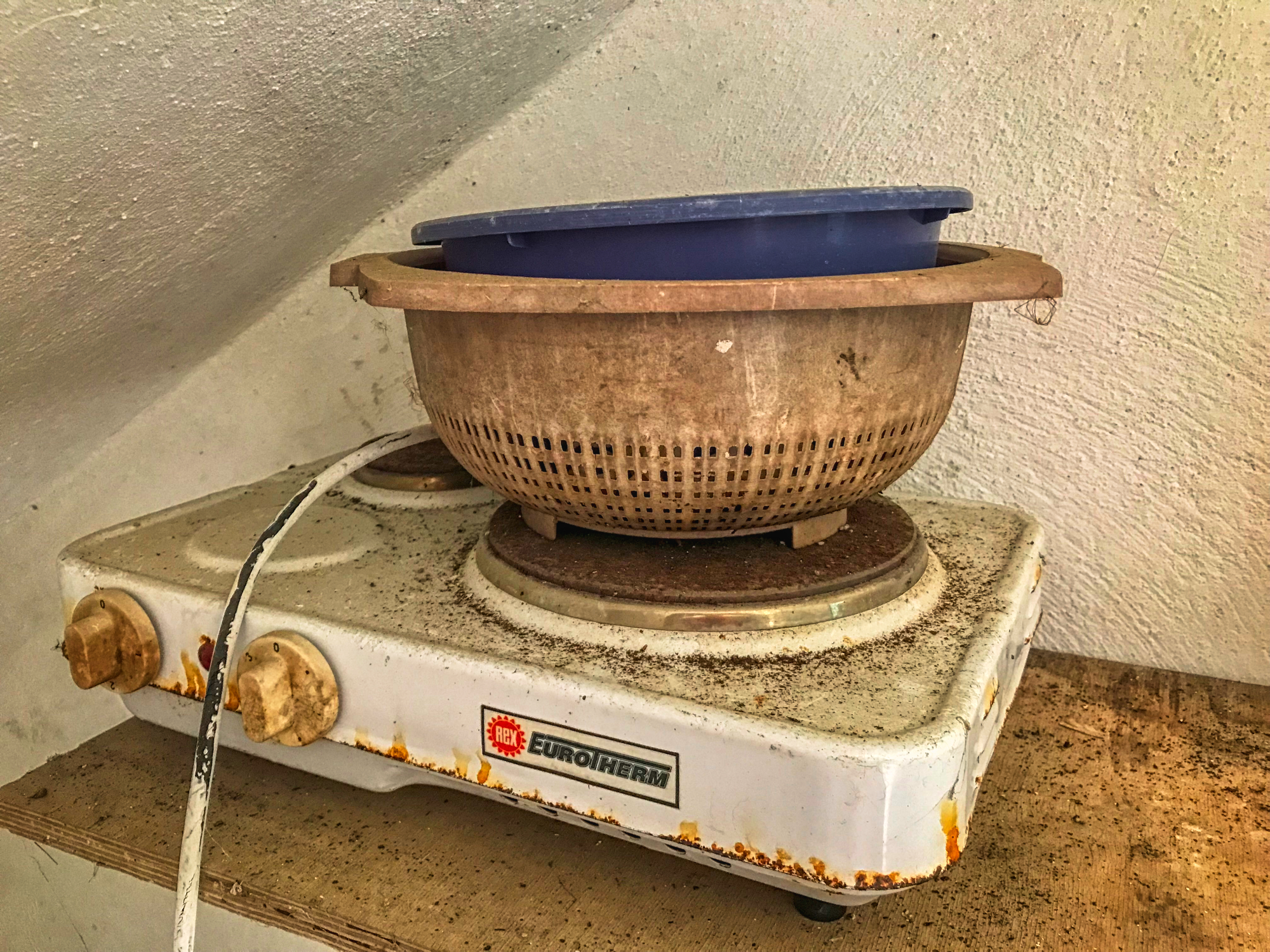 The grounds of the villa were unkempt and half of the rooms burst open yet there were no signs of squatters or undesirables within.
Much different from the UK considering the location is quite close to the main resort.
I found @bingbabe baking in the car struggling to breathe. It seems if the rent-a-car is stationary with the engine running the AC pumps out only boiling air.
We left and I vowed no more Urbex in Corfu. It's just too bloody hot.

Do you like posting your Urbex content and photography for FREE on Facebook and YouTube? I like to get some form of reward for my work and every time I create I do just that. Take a look at The Urbex Community on HIVE.
If you want to keep creating for FREE then ignore what you are reading. If you want to be like me and gain something other than BUGGER ALL for your work then click here and learn about posting on the HIVE blockchain.


All my 'Tales' content is easy to find on my personal website:
'Tales of the Urban Explorer'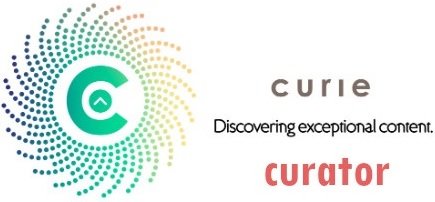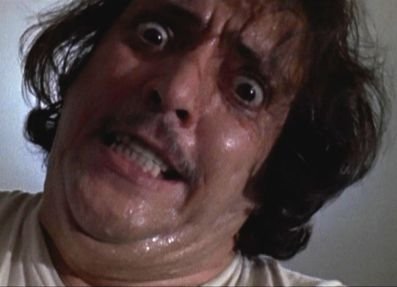 If you found this article so invigorating that you are now a positively googly-eyed, drooling lunatic with dripping saliva or even if you liked it just a bit, then please upvote, comment, rehive, engage me or all of these things.
---
---