Tales of the Urban Explorer: The Vampire Coven
Let me tell you all a sad, sad story. This beautiful house was abandoned sometime in 2017 and used to belong to an ageing couple who ran a business that resides within its grounds.
The husband died in that year and it appears the wife did a runner leaving substantial debts to the tune of well over £200,000.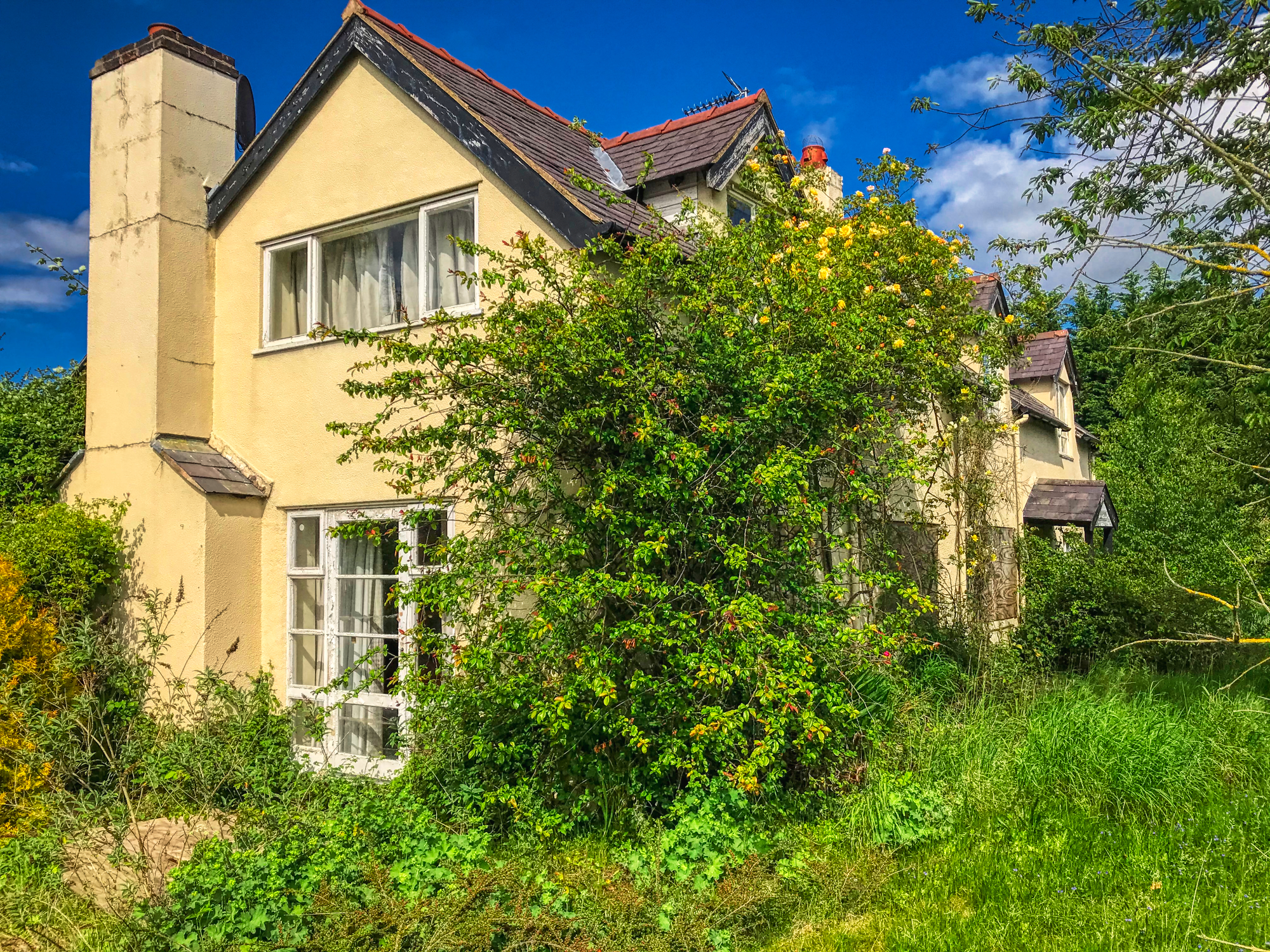 I don't want to reveal the business type, the name of the house, or the couple's name as it's extremely easy to find on the internet.
Our visit was from June 2021 and at that time, its state was abandoned and in a worse state than when @grindle visited sometime before.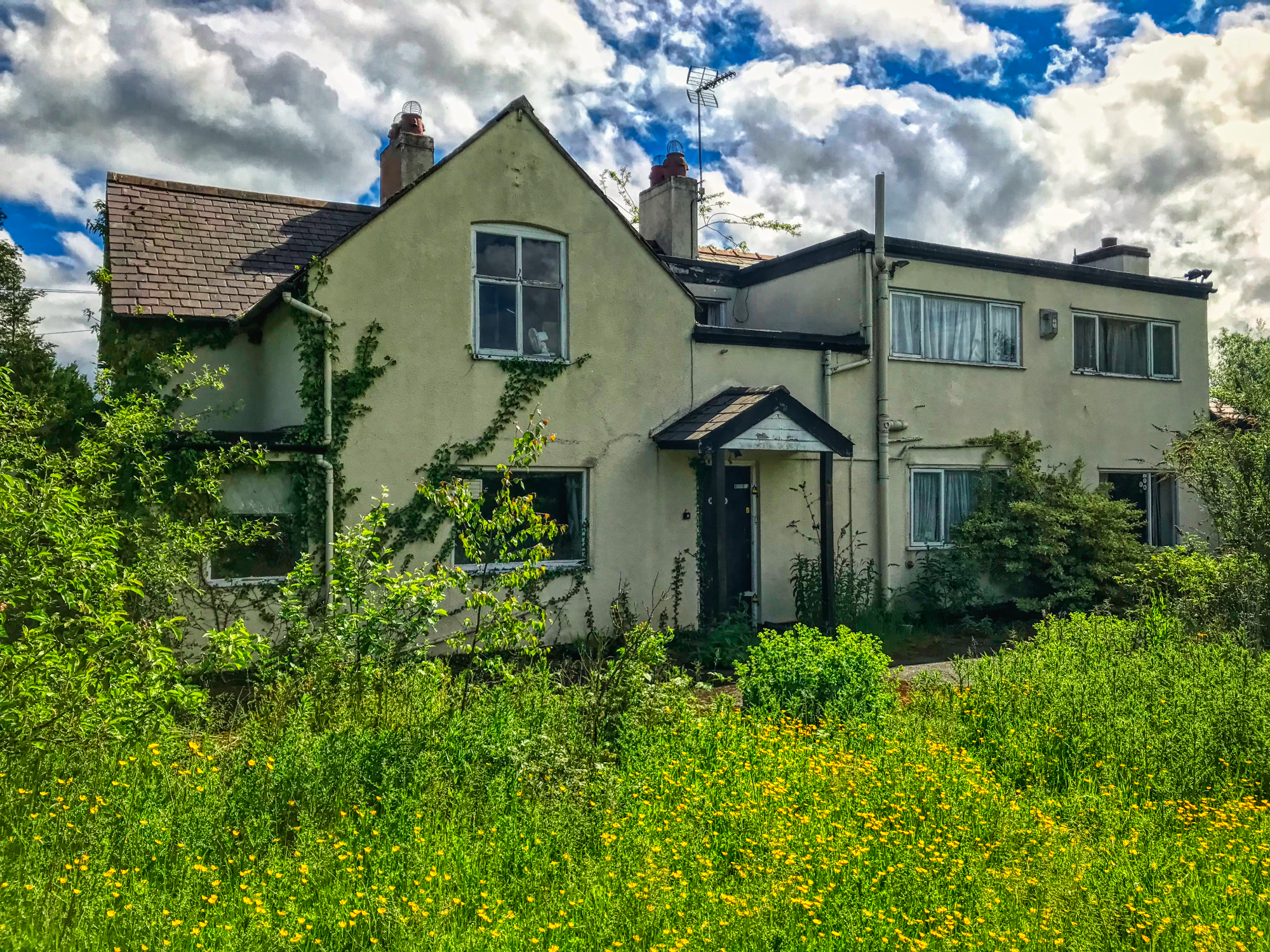 I have been reliably informed again by @grindle that the property is now being renovated, and as such, it is off-limits to explorers.
Here is an image of the house as it's currently advertised for sale. On this rare occasion, I will not cite the image as it will give away the address.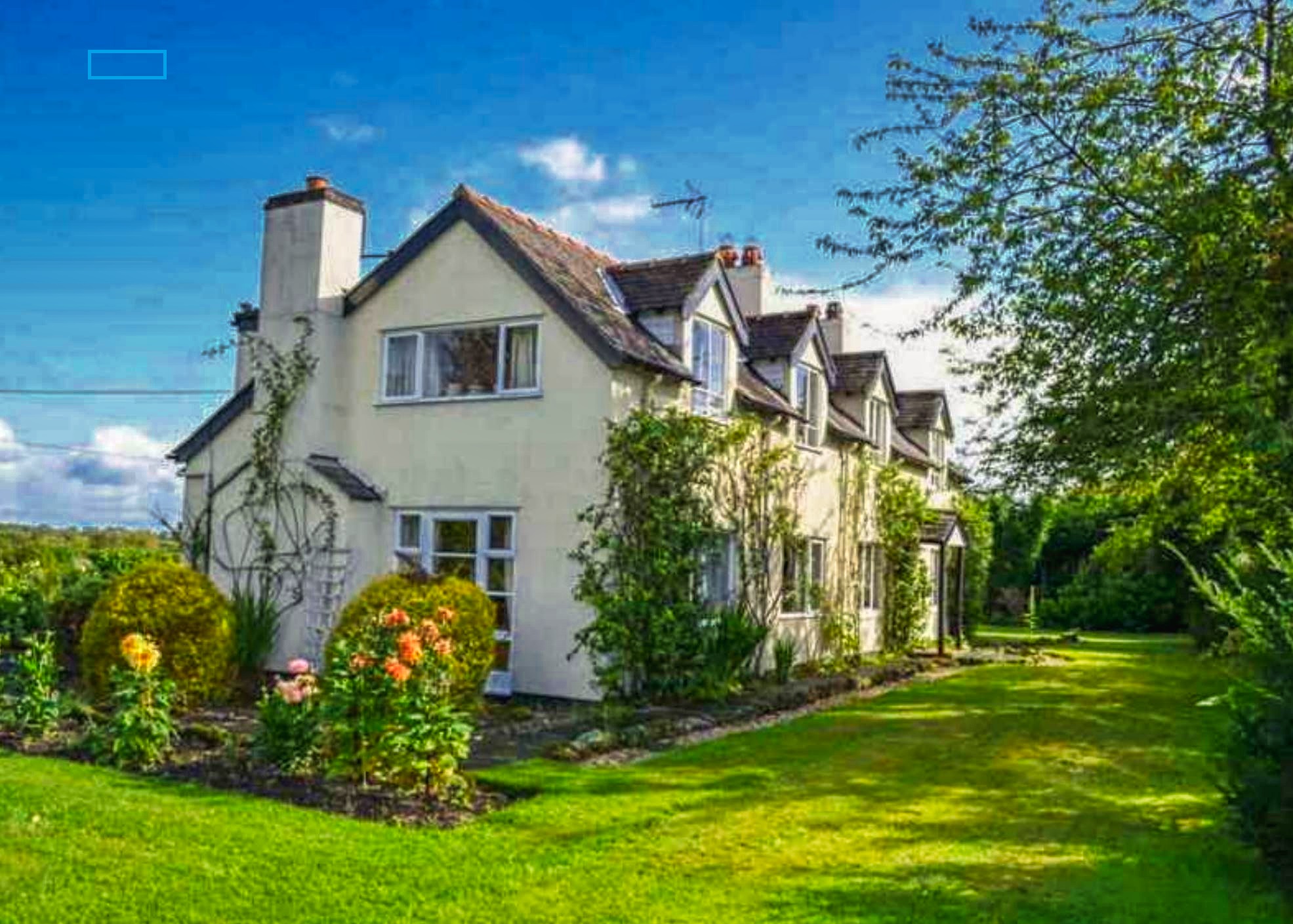 I won't be responsible for wankers visiting to burn it, vandalise it, steal things or fill it full of mindless graffiti.
We arrived in this very rural area thinking that if it had been more urban then the condition would have been severely worse.
I remember feeling somewhat uncomfortable gazing at the house. I could see the potential and how it once looked. That feeling could have been attributed to something else, at the time I was unaware of.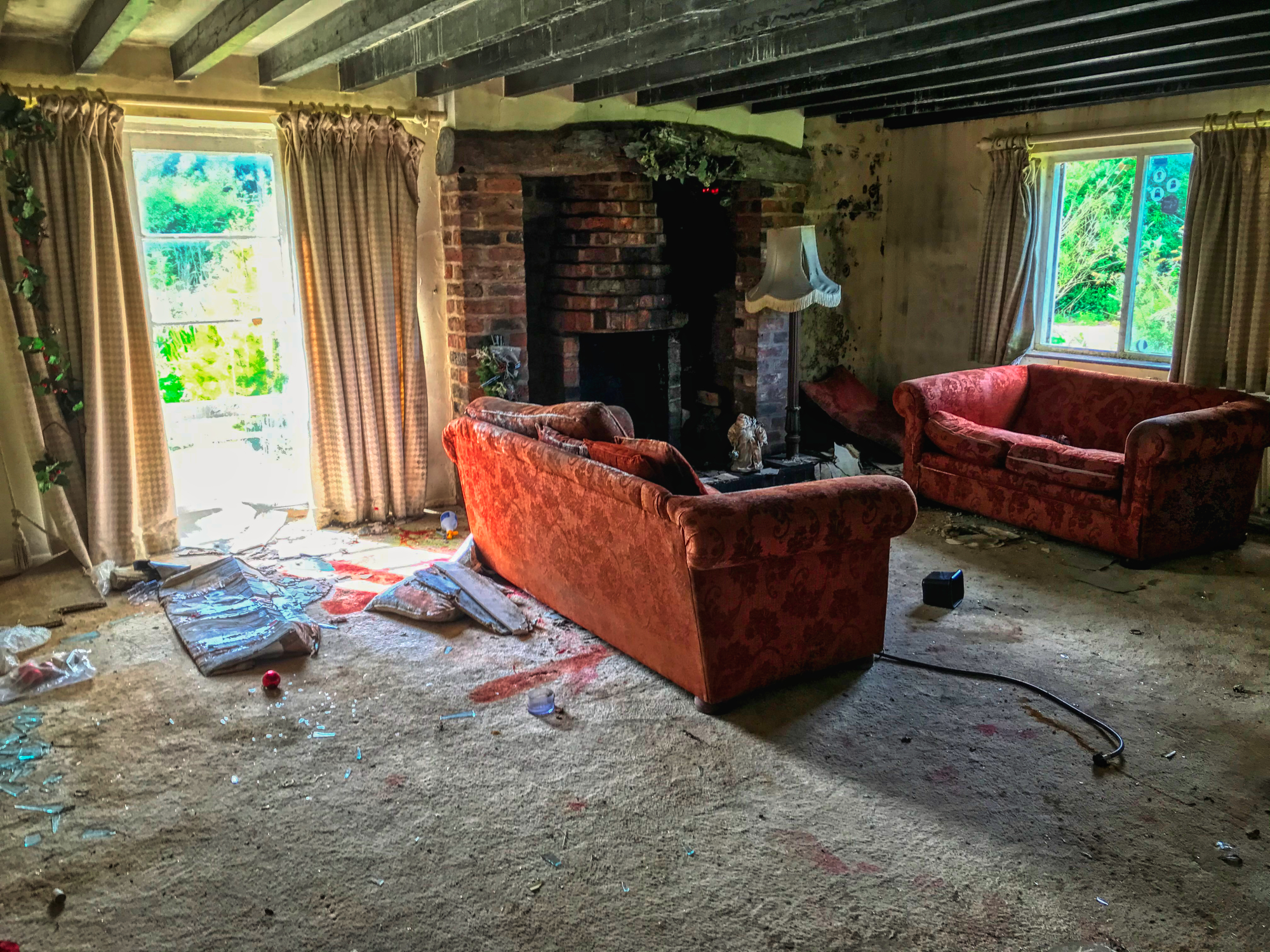 To make things worse, one of the large windows had been smashed leaving this lovely living room open to the elements.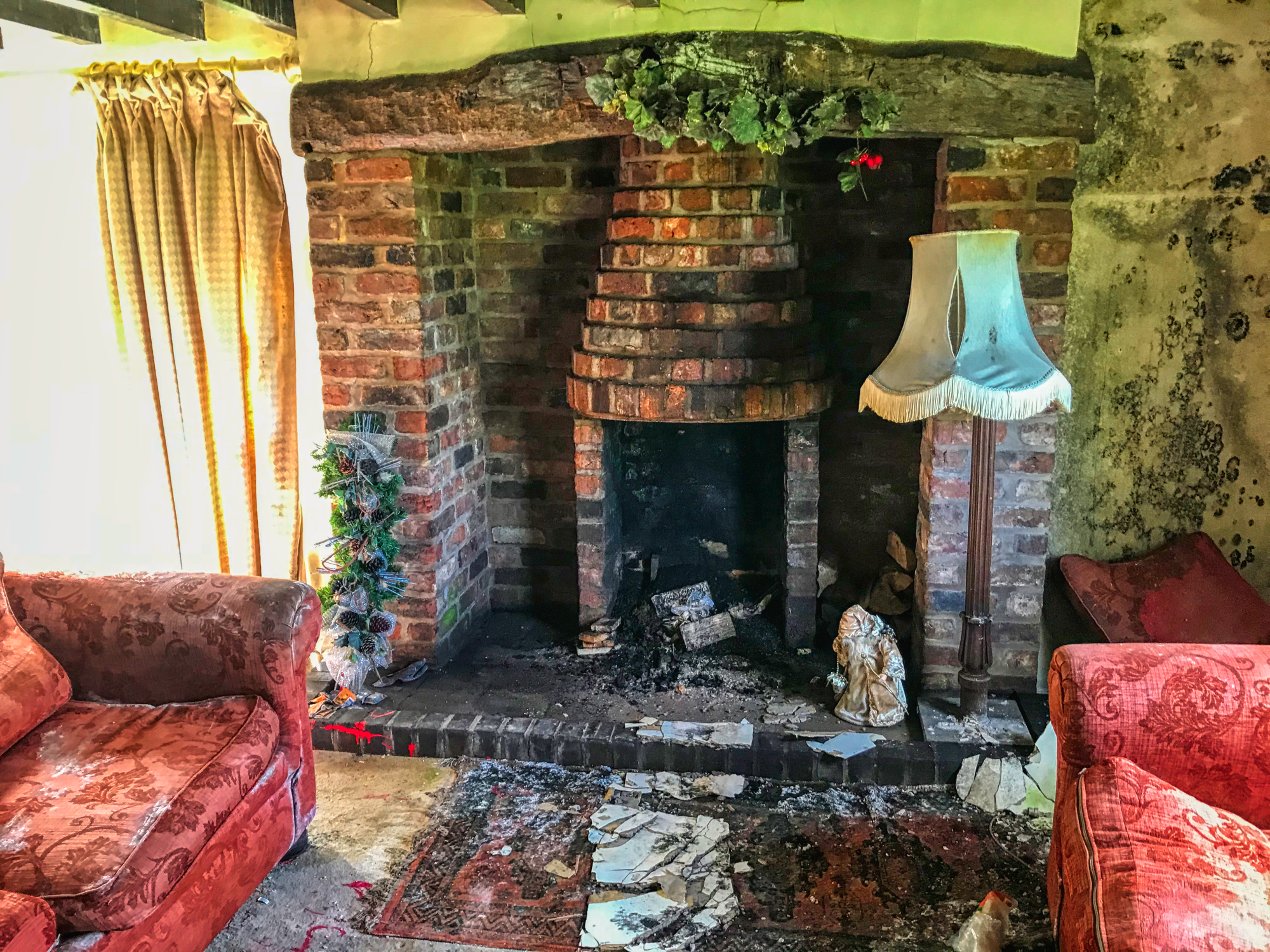 I noticed the remains of perhaps Christmas decorations. It was apparent more so around the fireplace.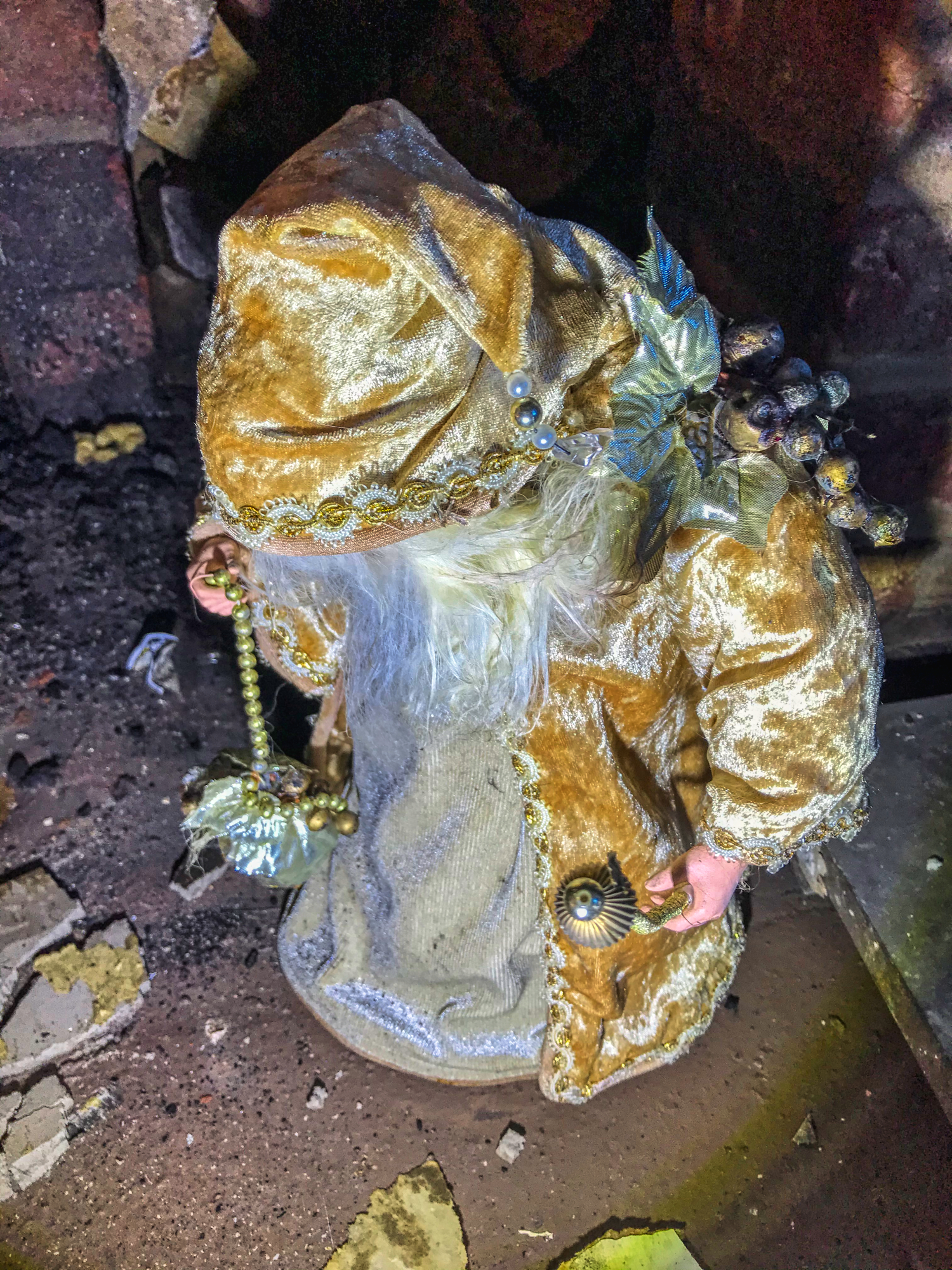 Is that a stooped Santa dressed in the wrong colours?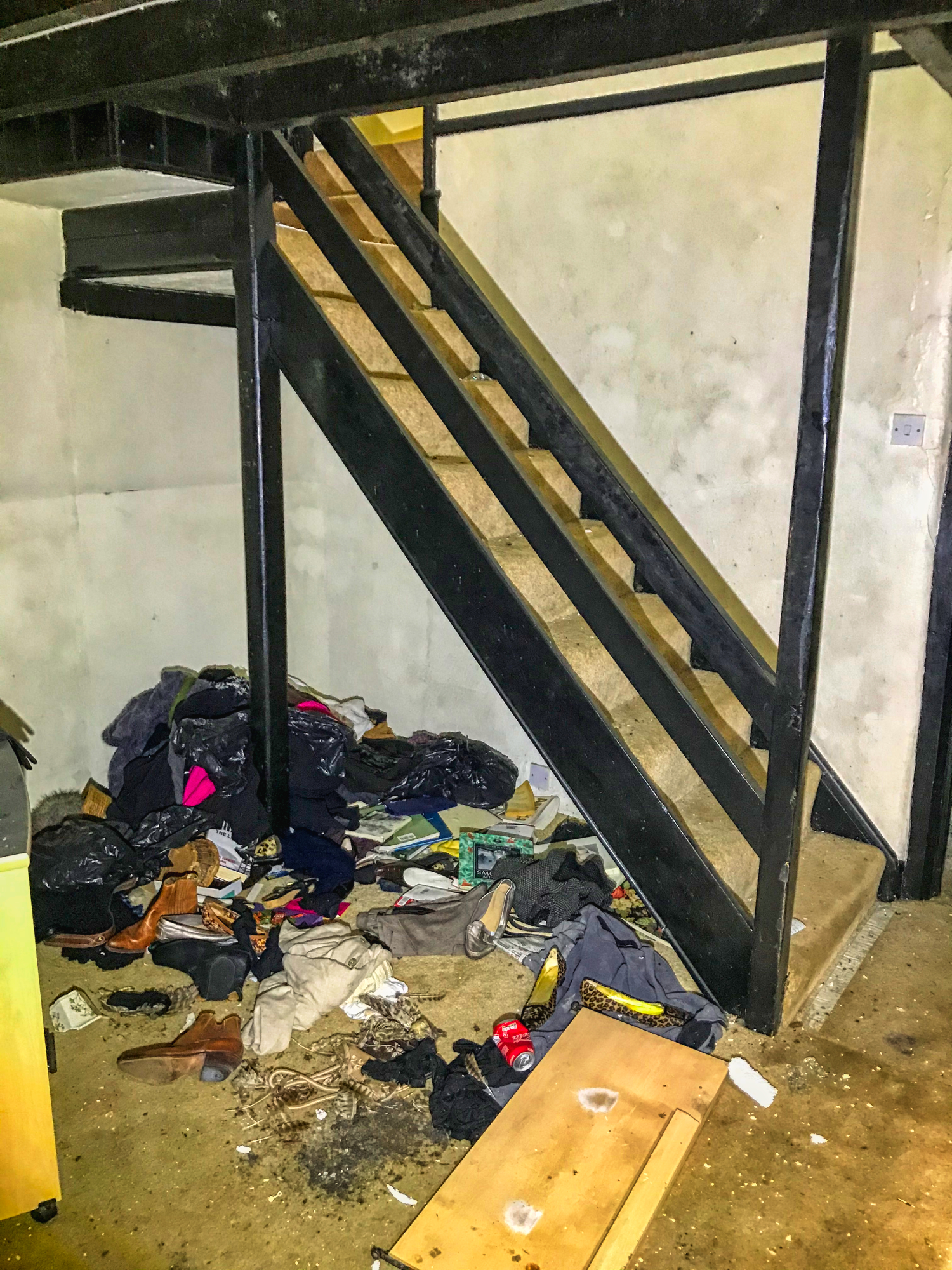 Passing by the staircase I noticed all the crap under it. Had someone been living here?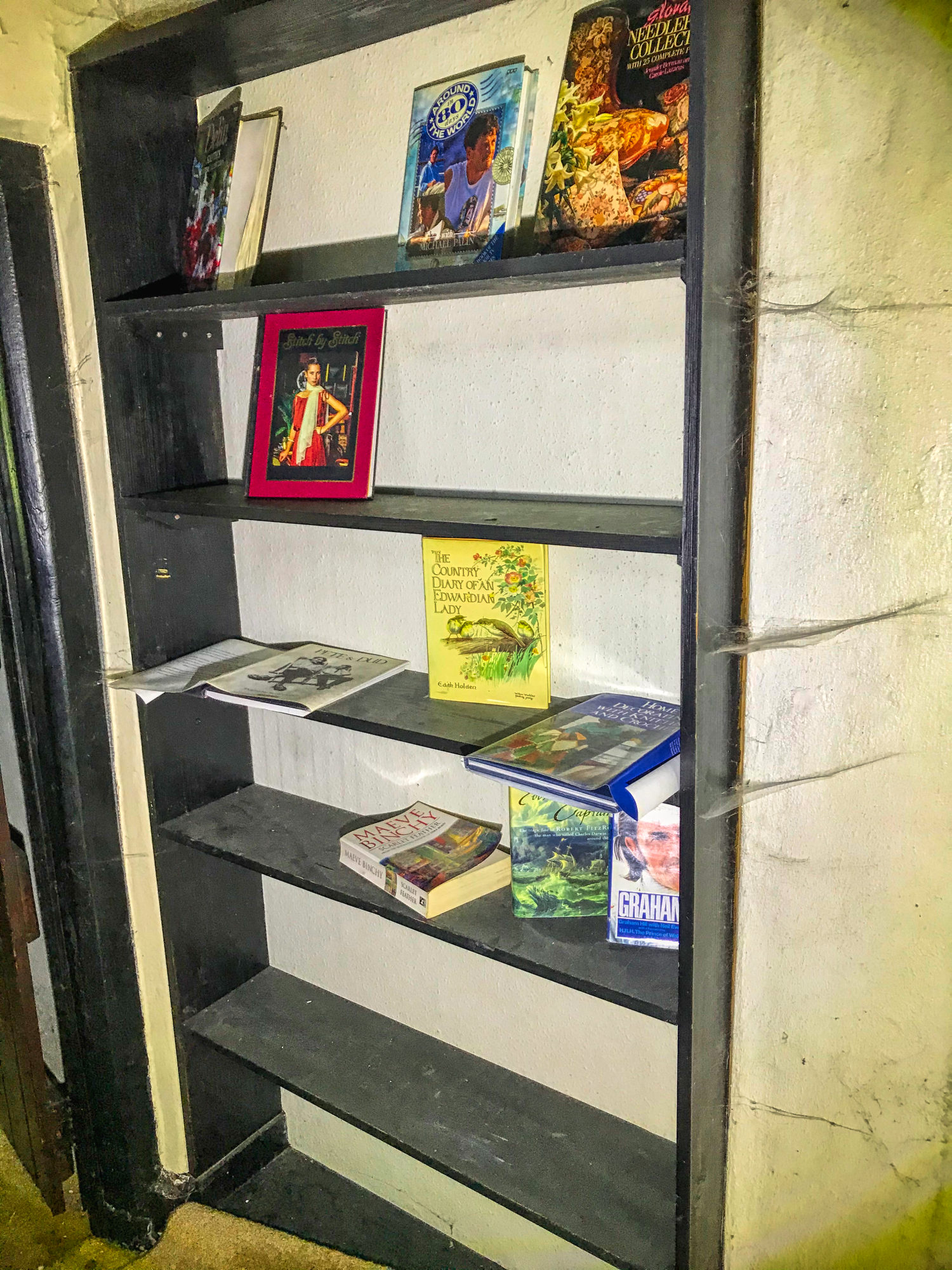 The built-in shelving still contained books. It was more akin to a shop display selling them.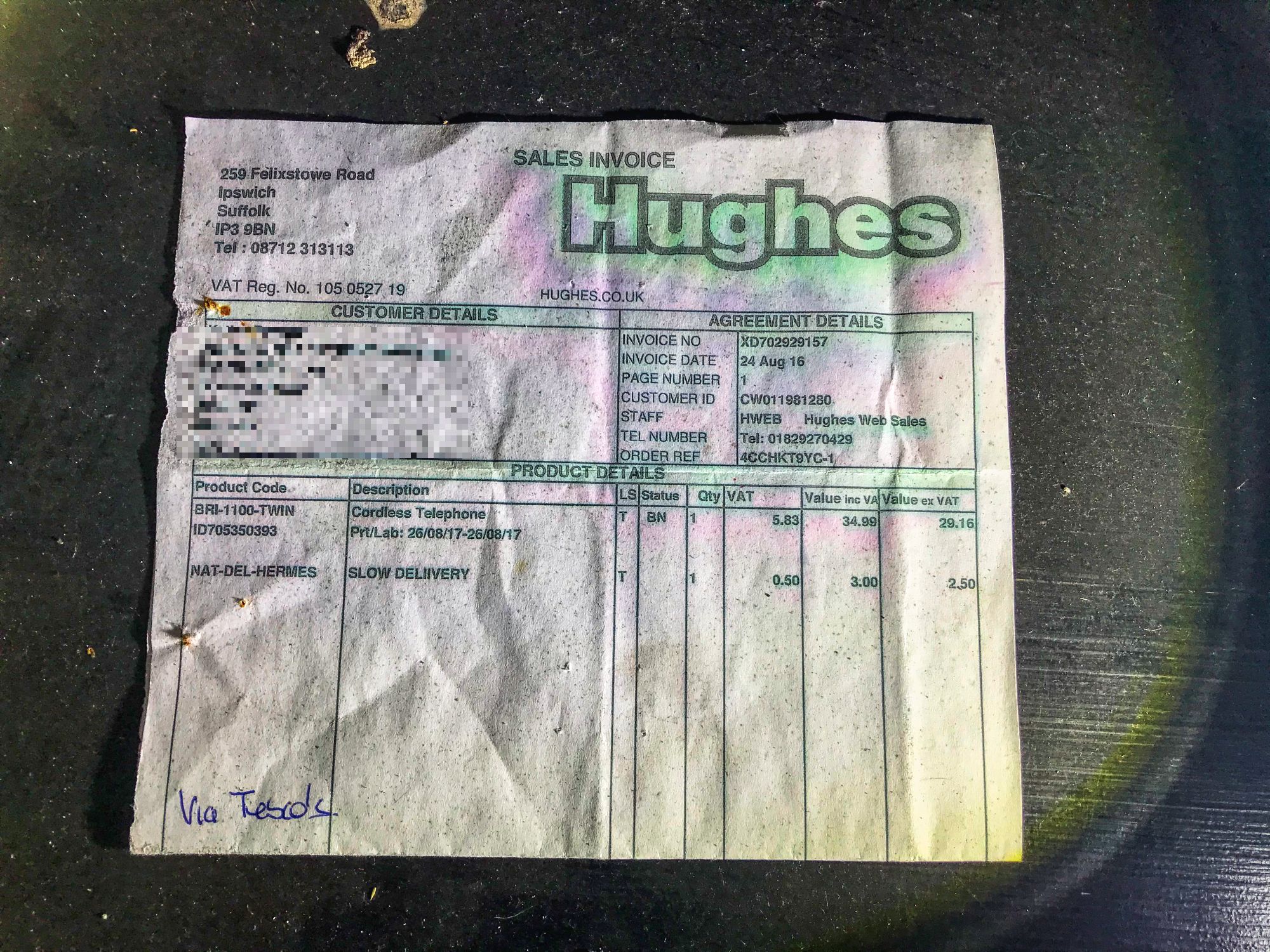 A cheap phone was ordered in 2016; clues on habitation.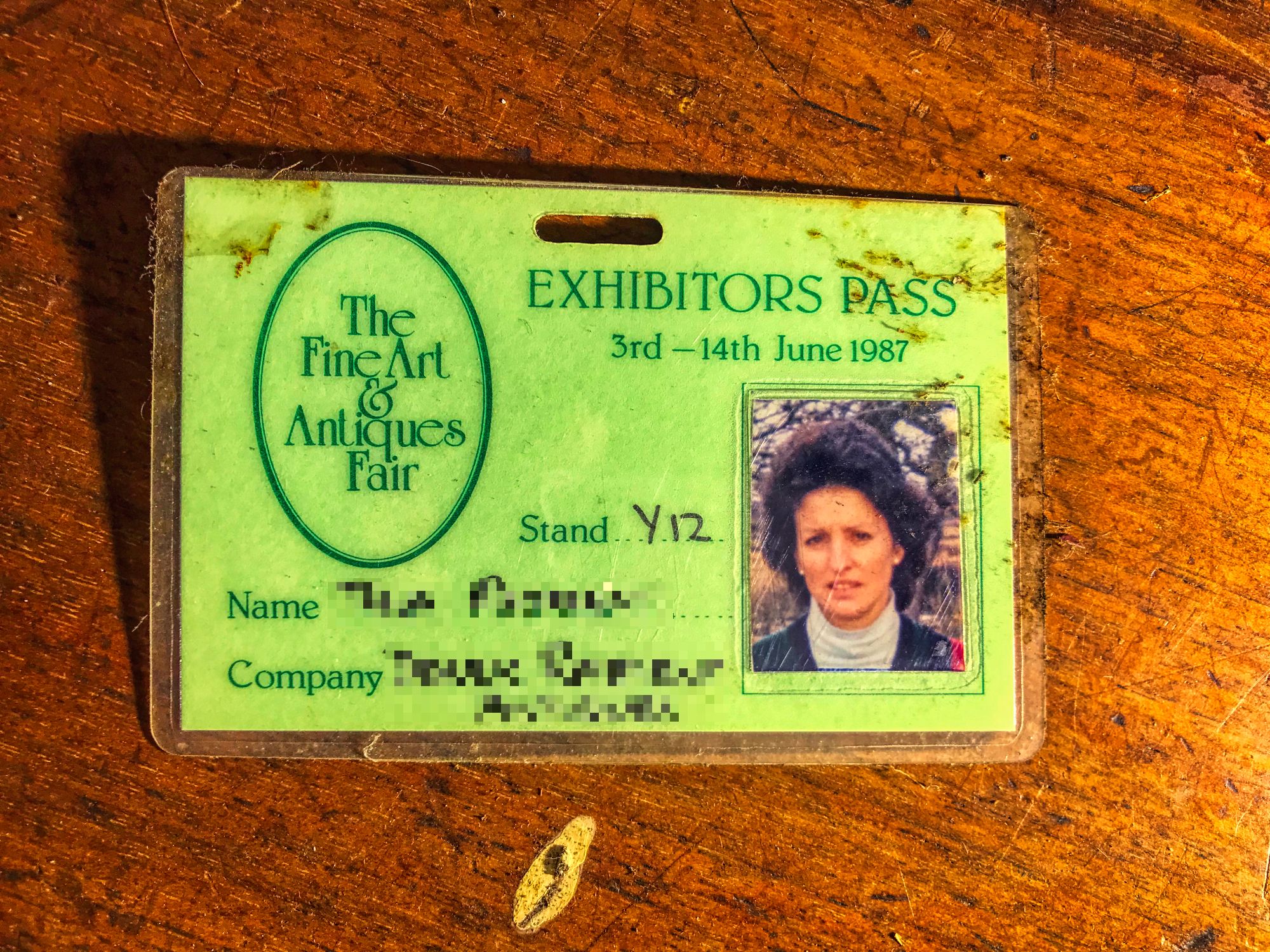 An old ID card from 1987; she looks to be in her mid-thirties perhaps. This is the absconding wife. Add 30 years and she's in her sixties.
…'had she left for Paris to join all those other vampires? it will become clear.. eventually...'…
The cobweb encrusted drawer revealed… more cobwebs and little else.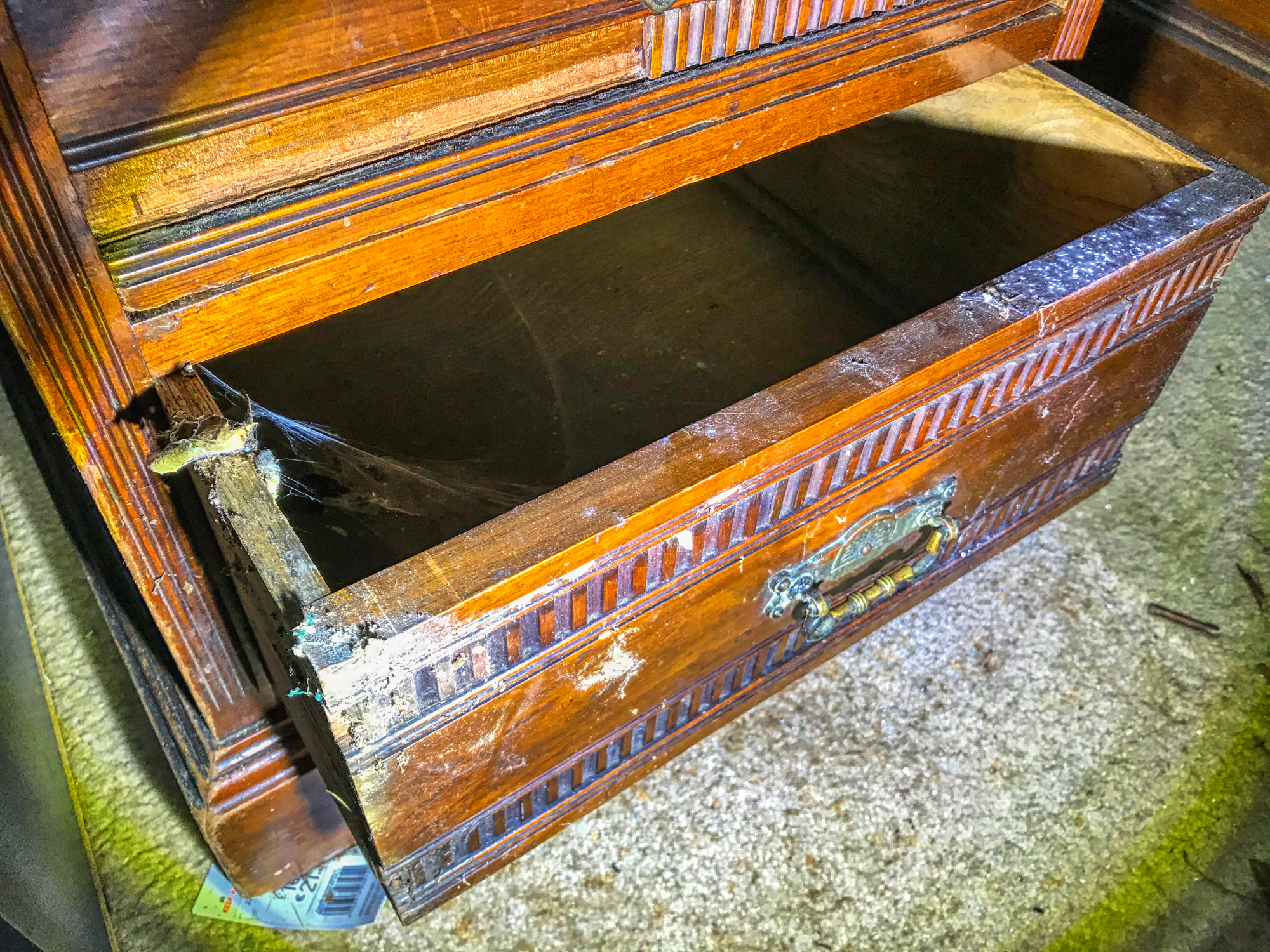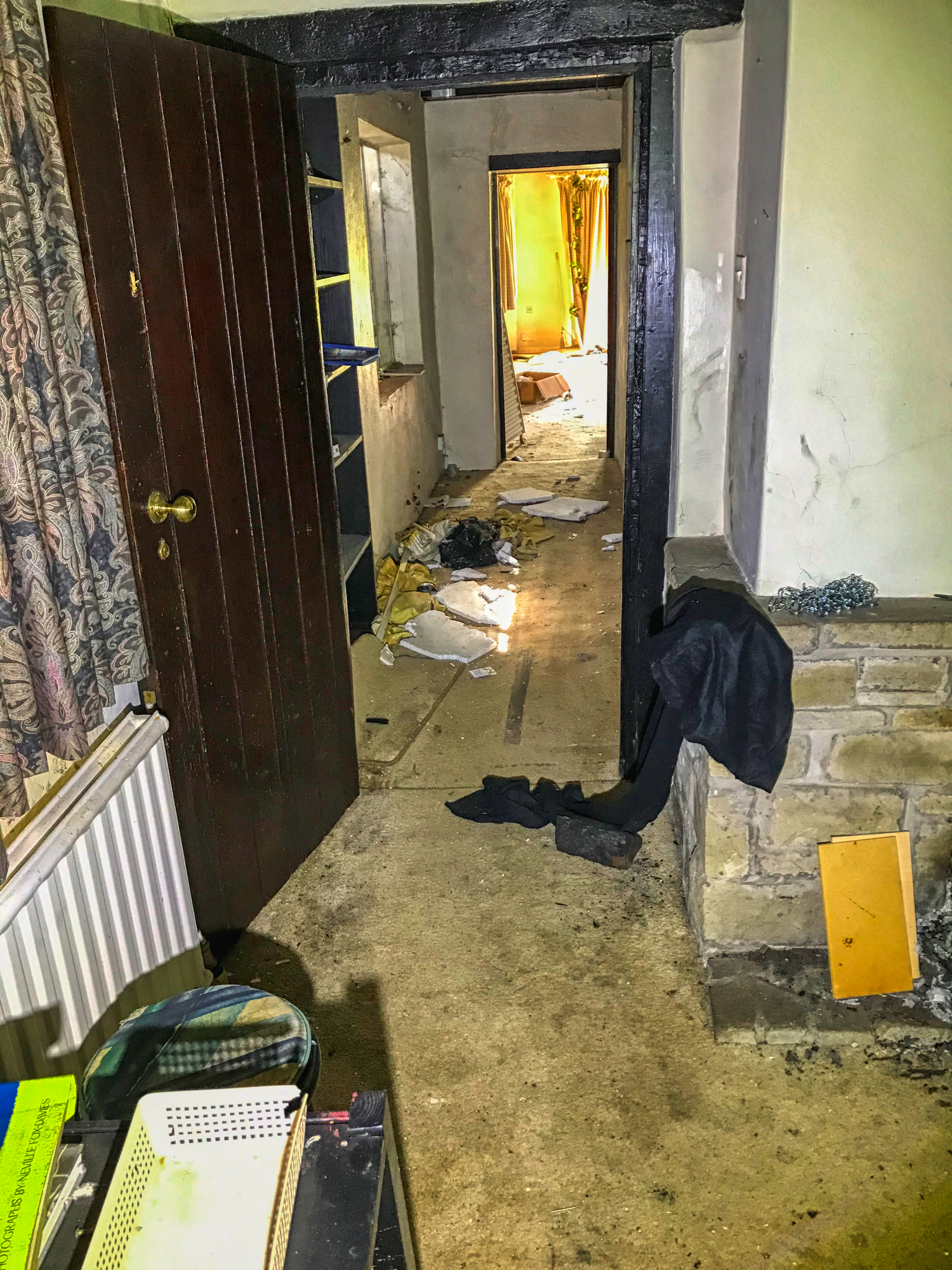 I loved the styling of this house; dark wooden solid doors and beams; very gothic.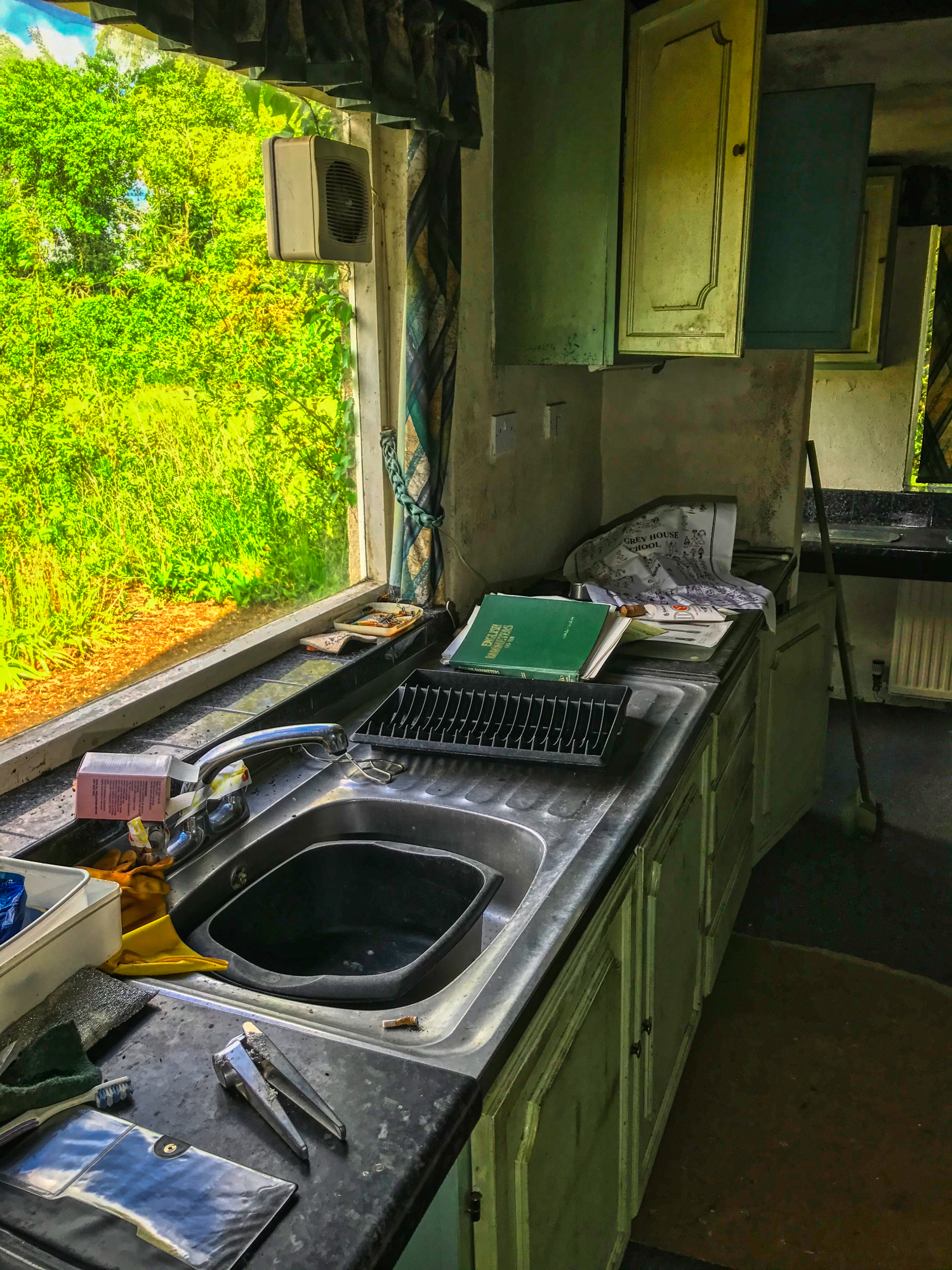 The kitchen was very much intact, full of stuff most of which I neglected to document.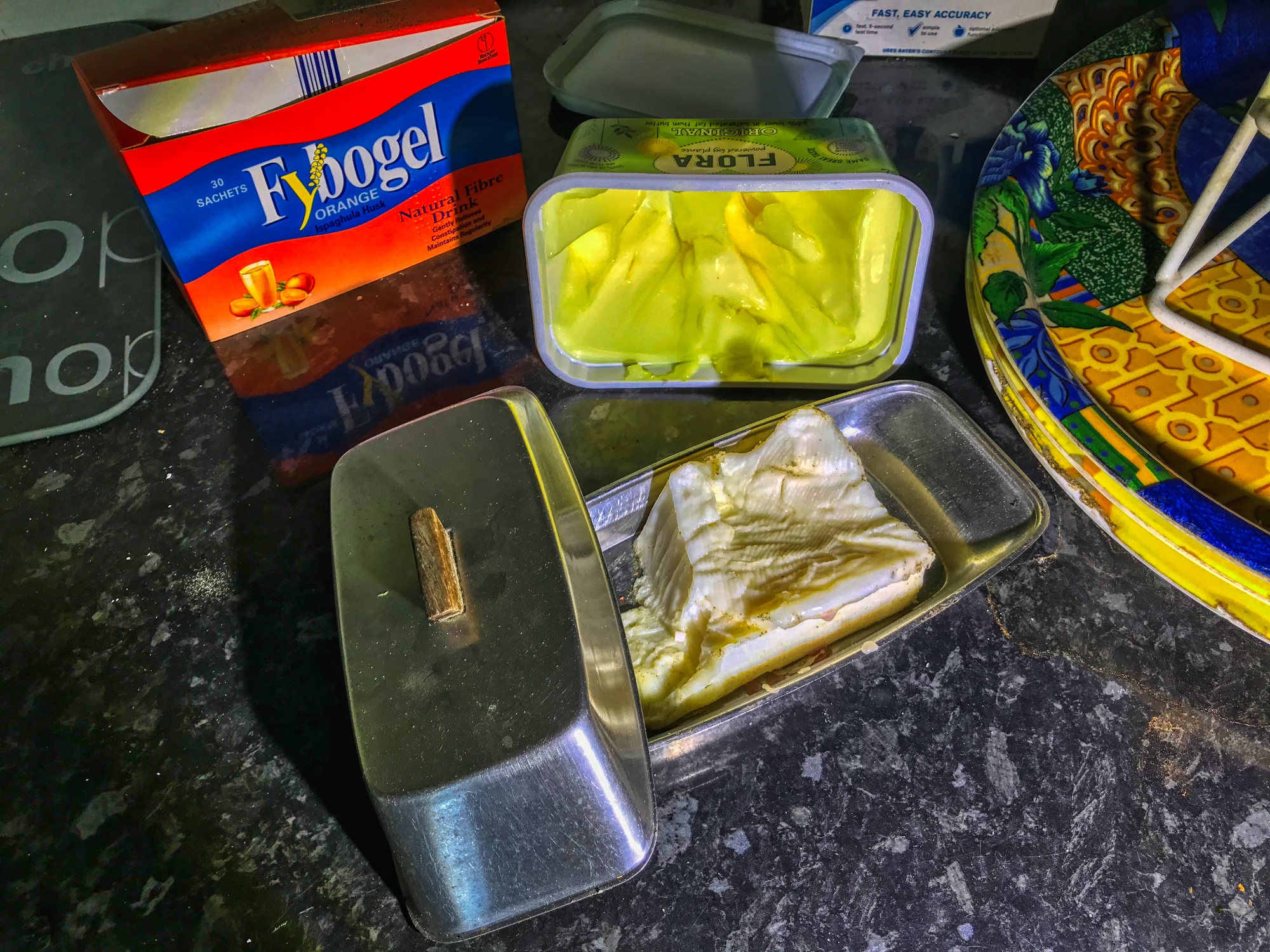 You would think margarine and butter would be mould covered after 4 years of being unused?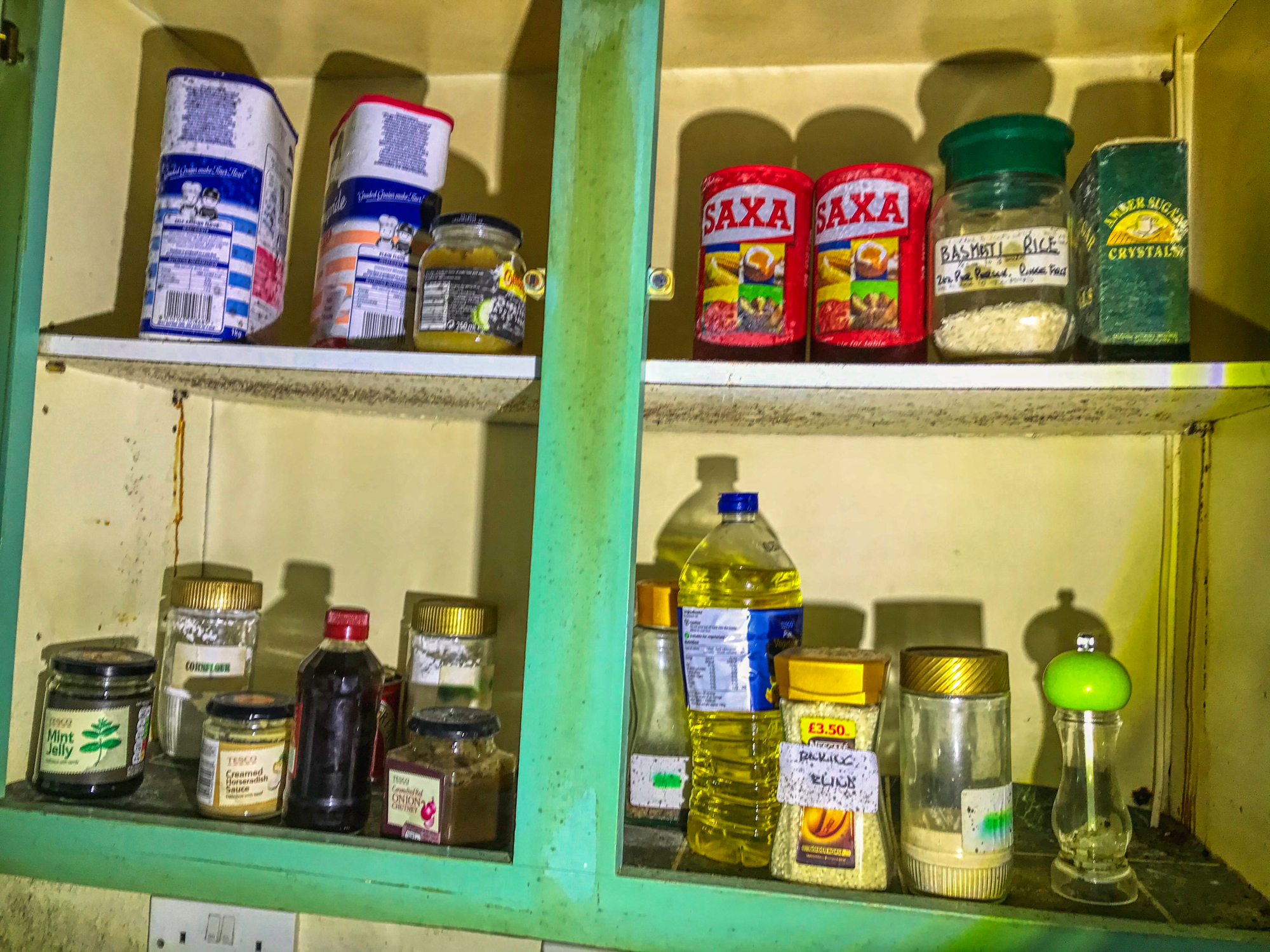 There's lots of food in the cupboard and an annoyingly blurred shot. I had to delete another for the same reason; very sloppy.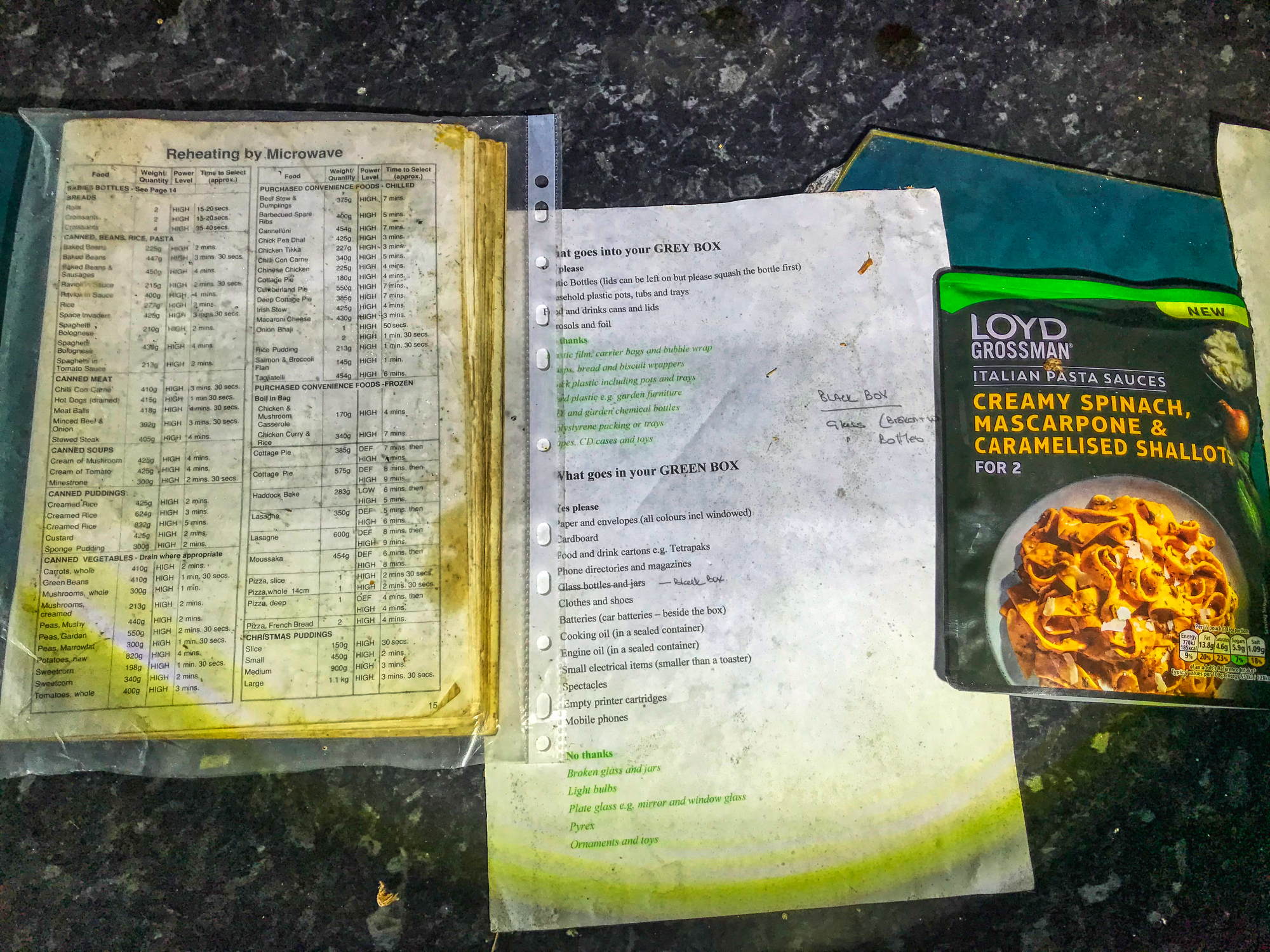 Mrs. Vampire did cook with those DIY sauces, no doubt to feed unsuspecting customers and add some flavouring to the victim's bloodstreams.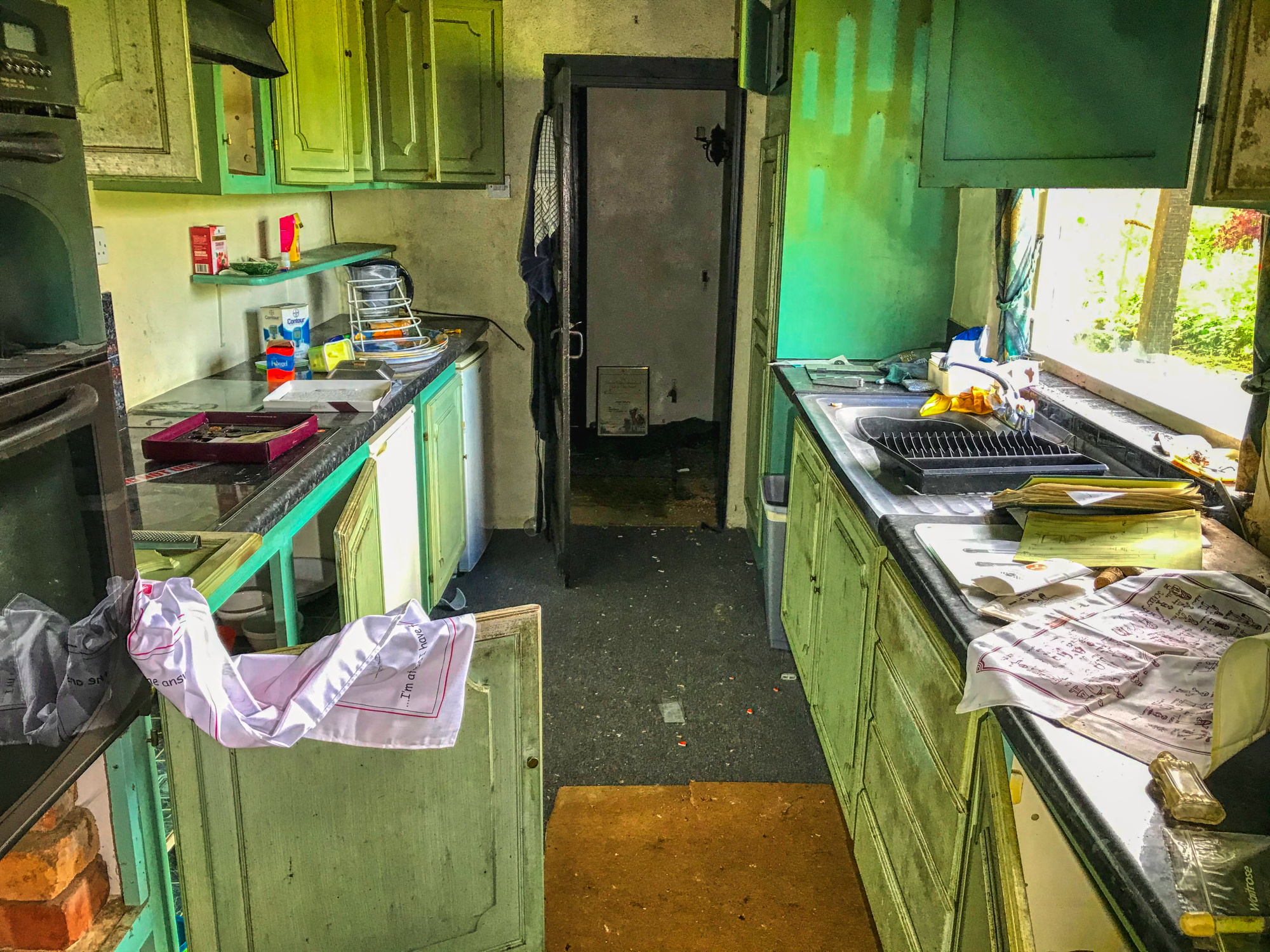 Sure it's a little untidy but could be functional in a jiffy.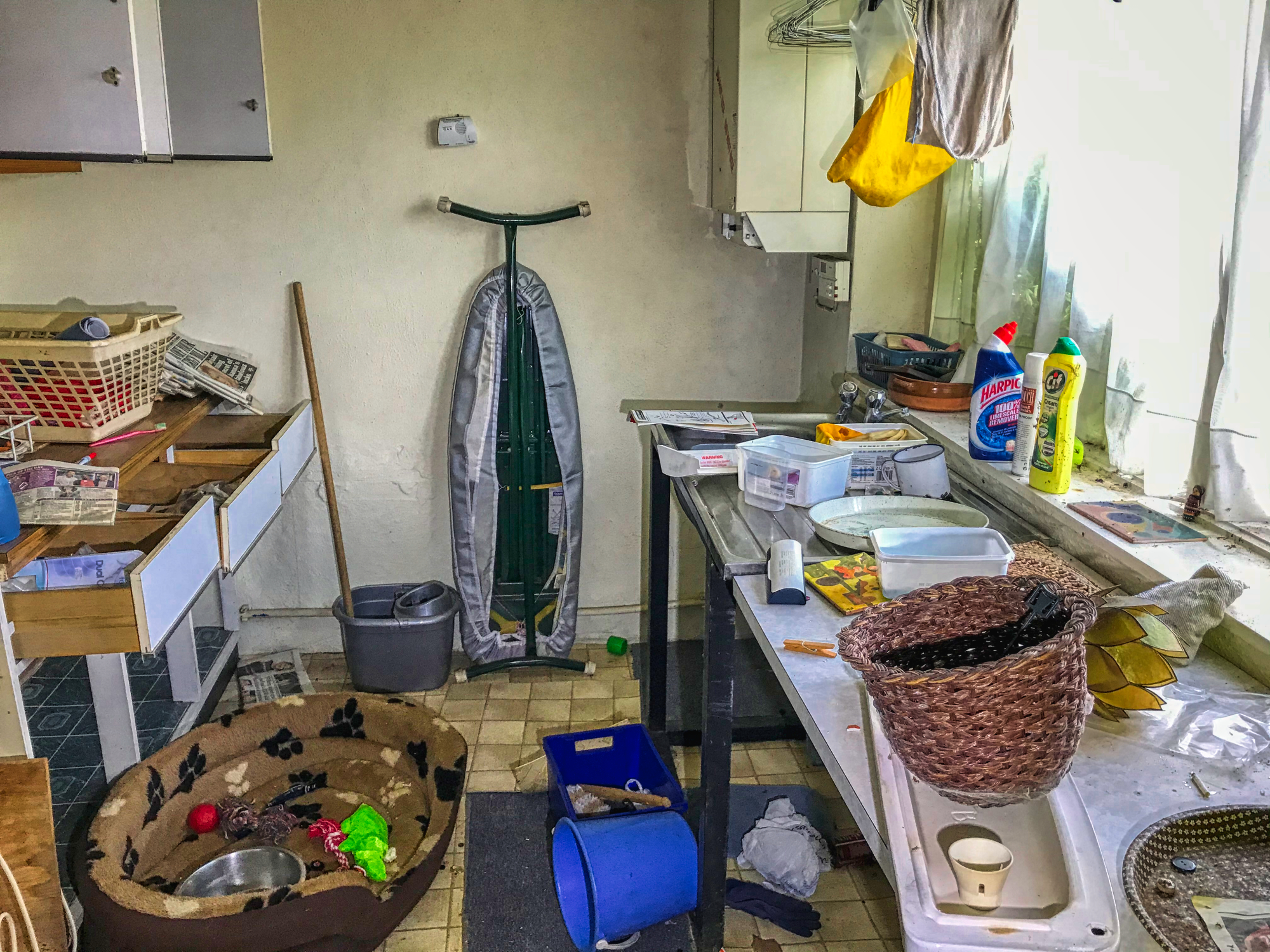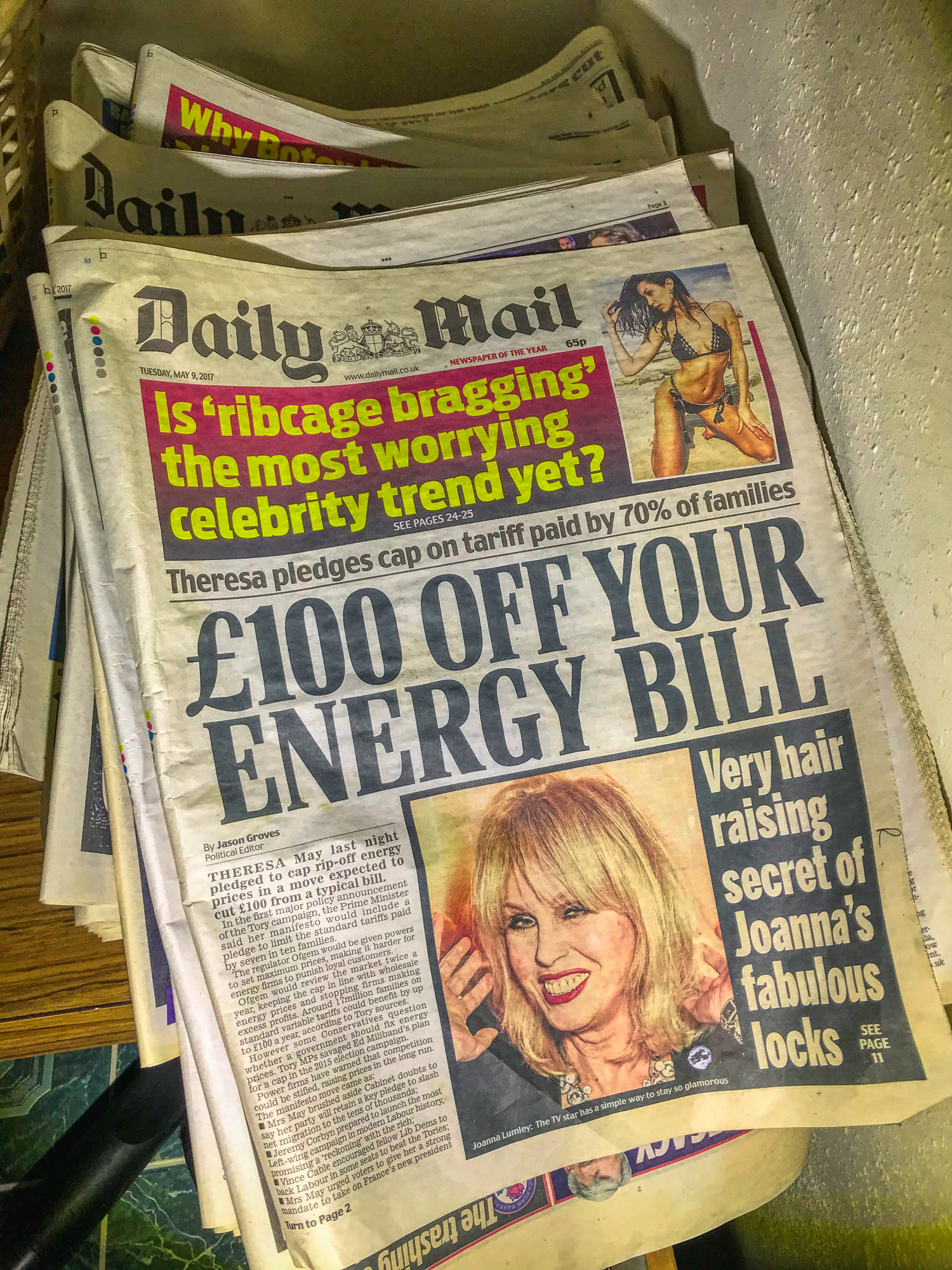 The newspaper is from May 2017, the year (if the report I read is factual) that she disappeared leaving a huge unpaid debt.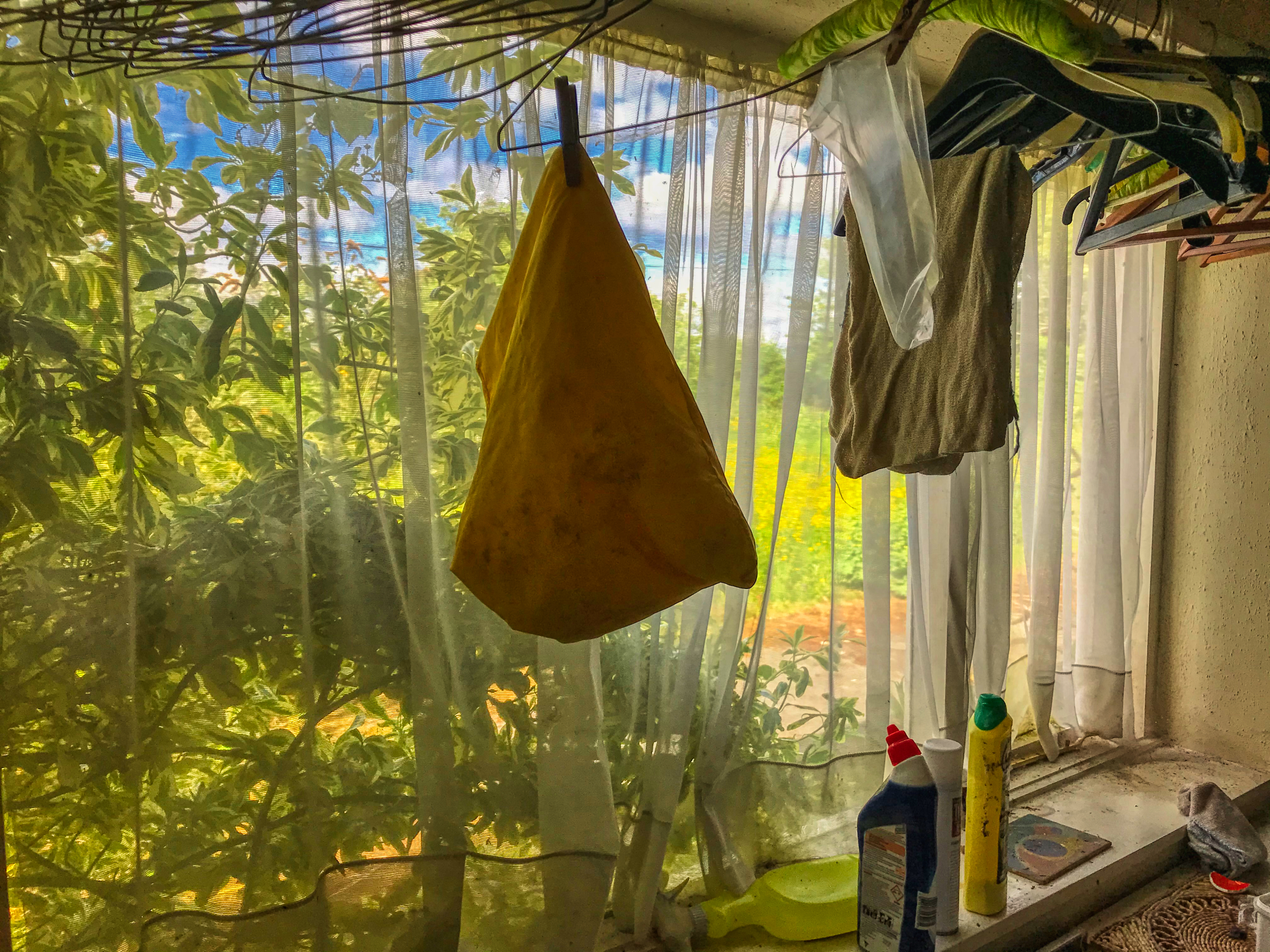 I don't usually get attached to properties I visit, this one was an exception. How I would love to live here when renovated.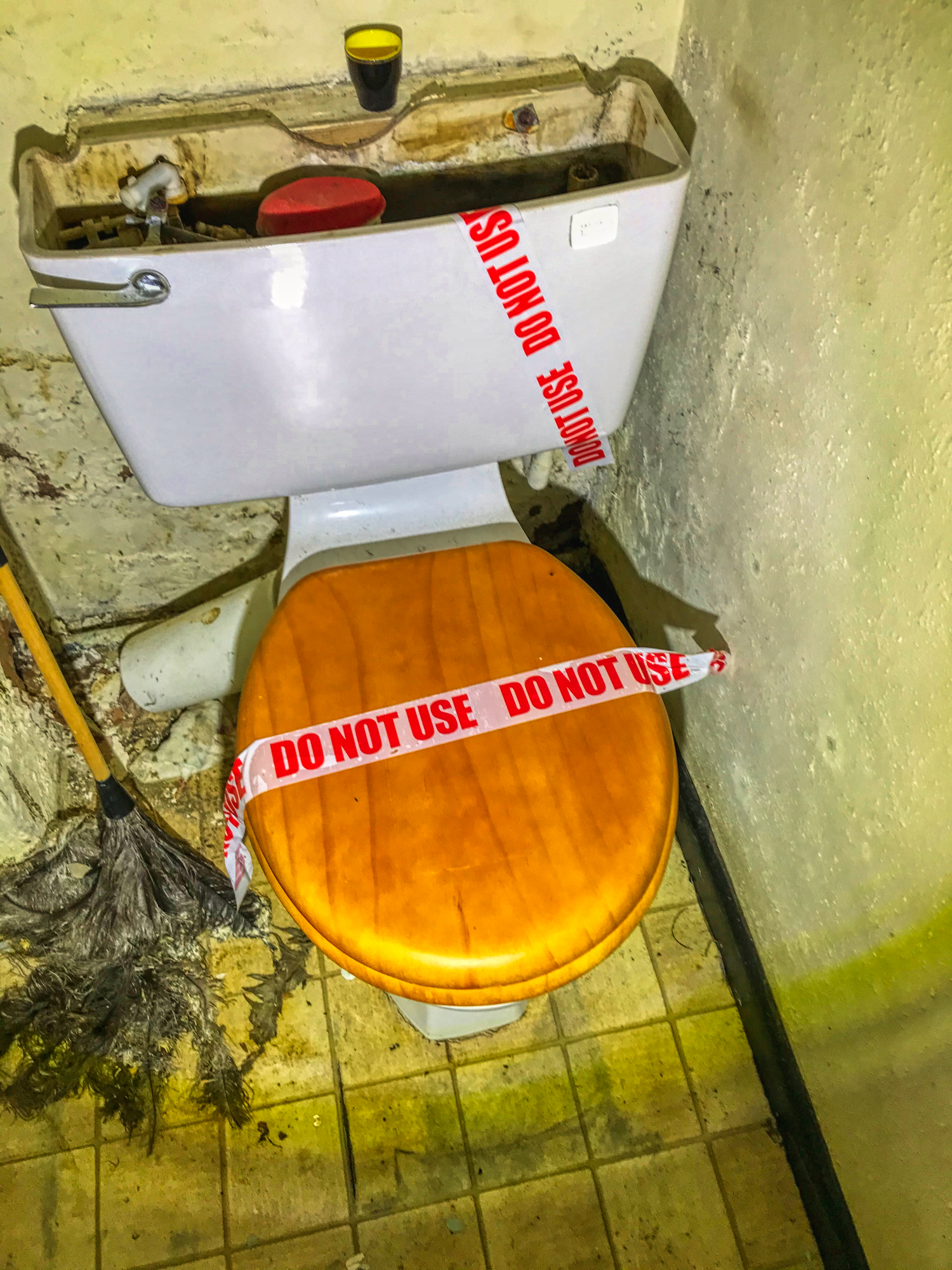 I didn't look derelict so why the warning?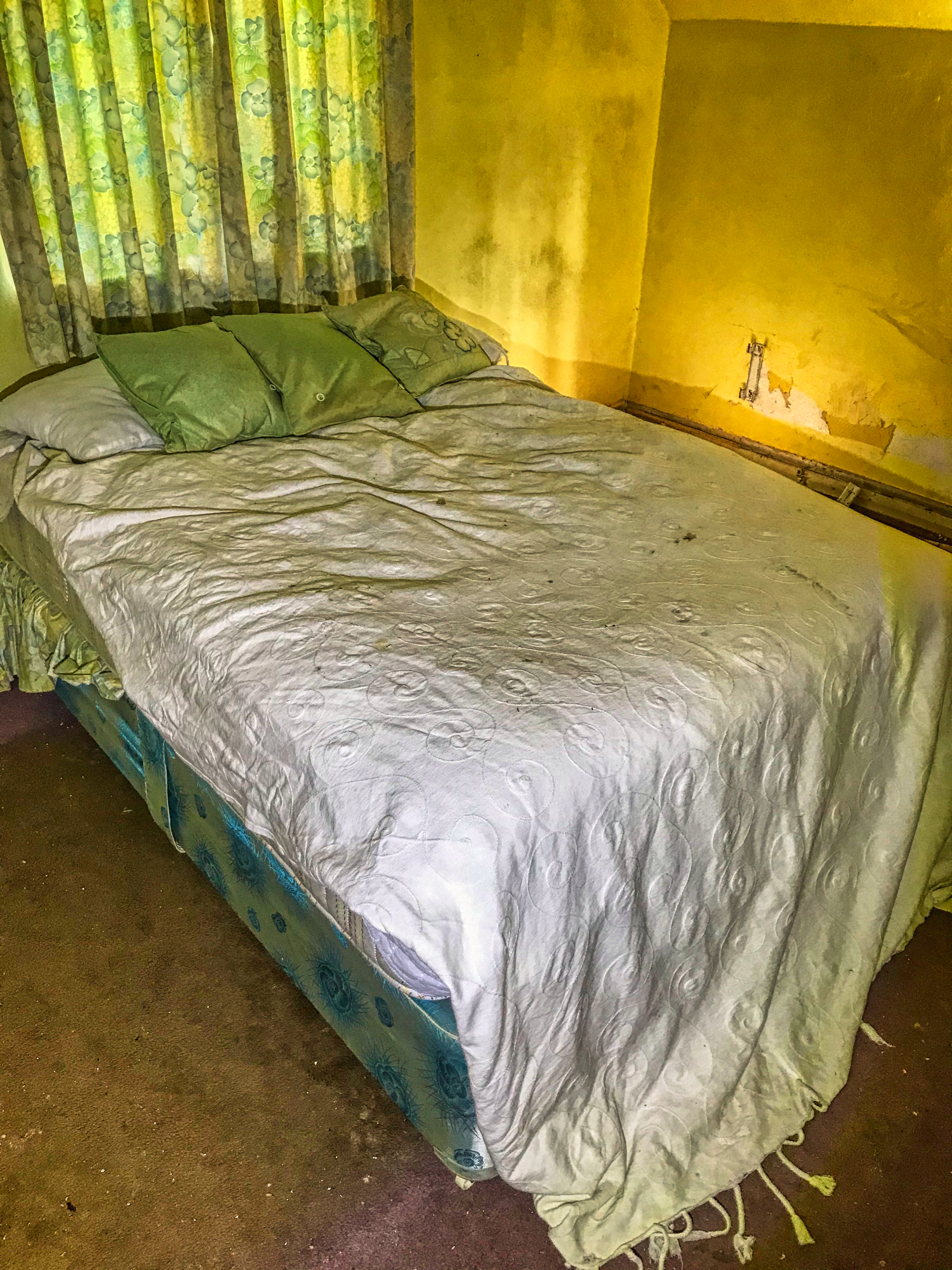 We made our way upstairs to find the beds that had been left behind. This one could be slept in if you don't mind all the dampness and insects crawling over you.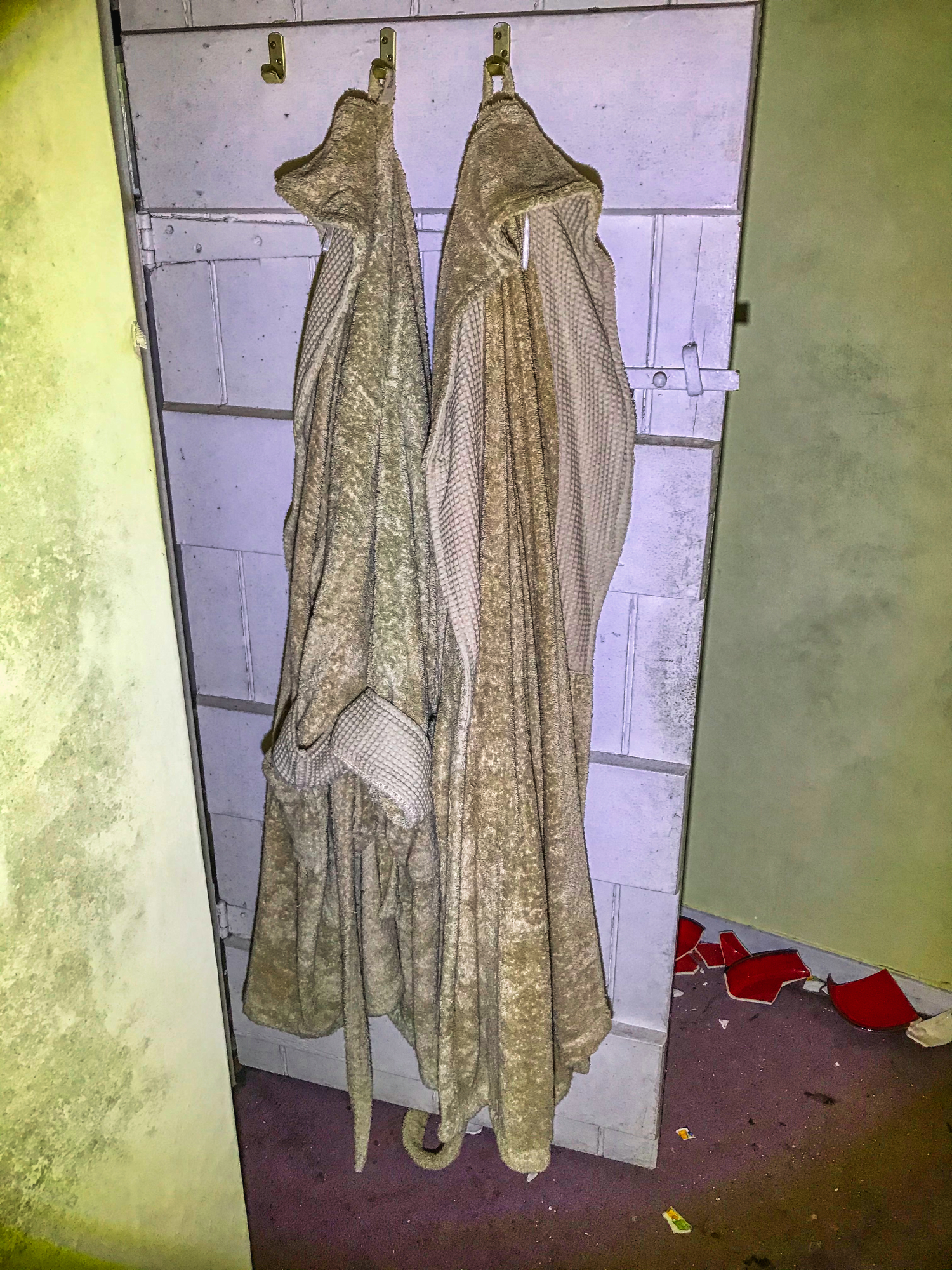 Matching gowns; it tells a story and a sad one.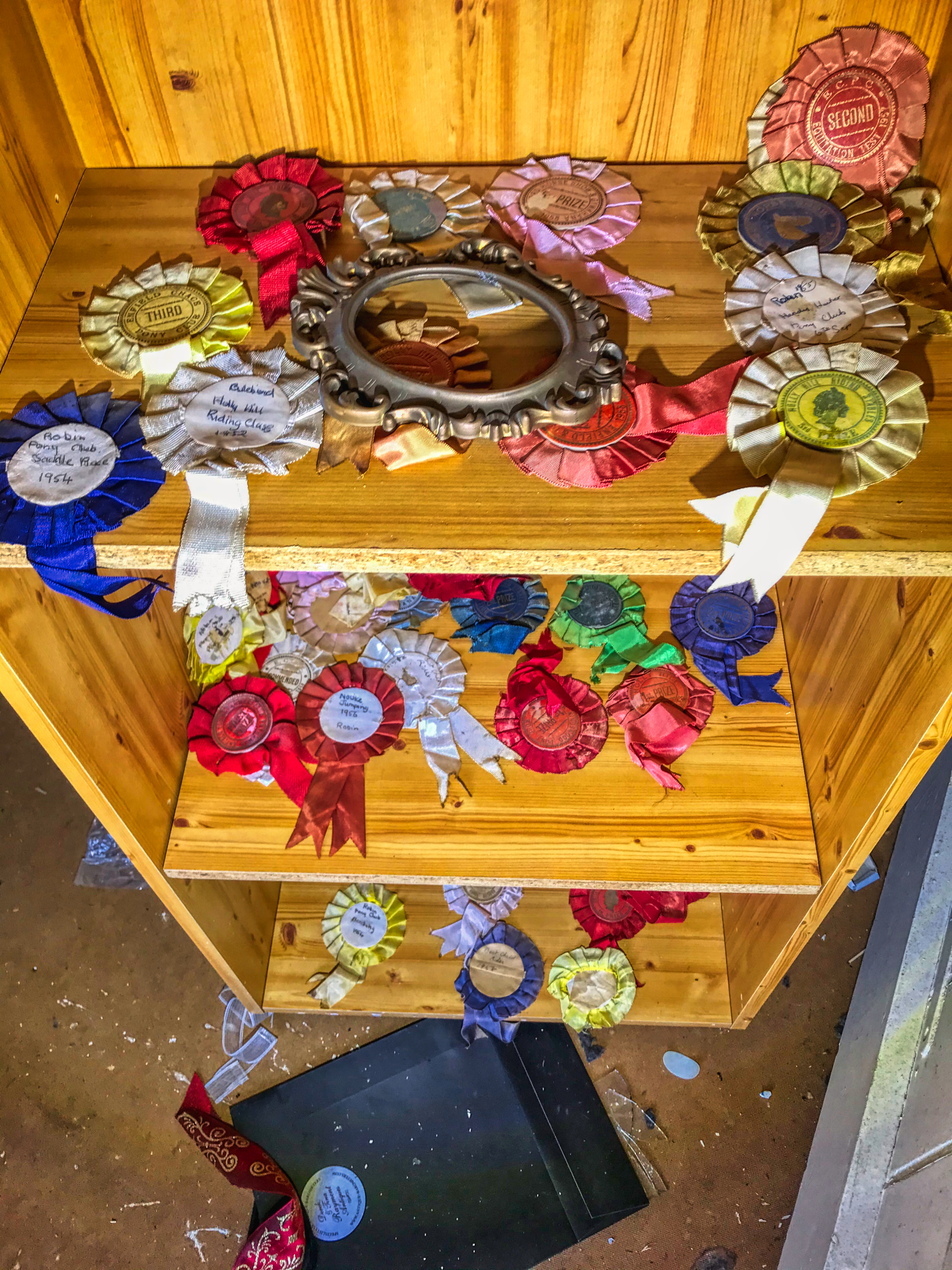 I did think Mrs. Vampire looked a little on the 'horsey' side, much like a young Princess Anne though the dates on these accolades were puzzling.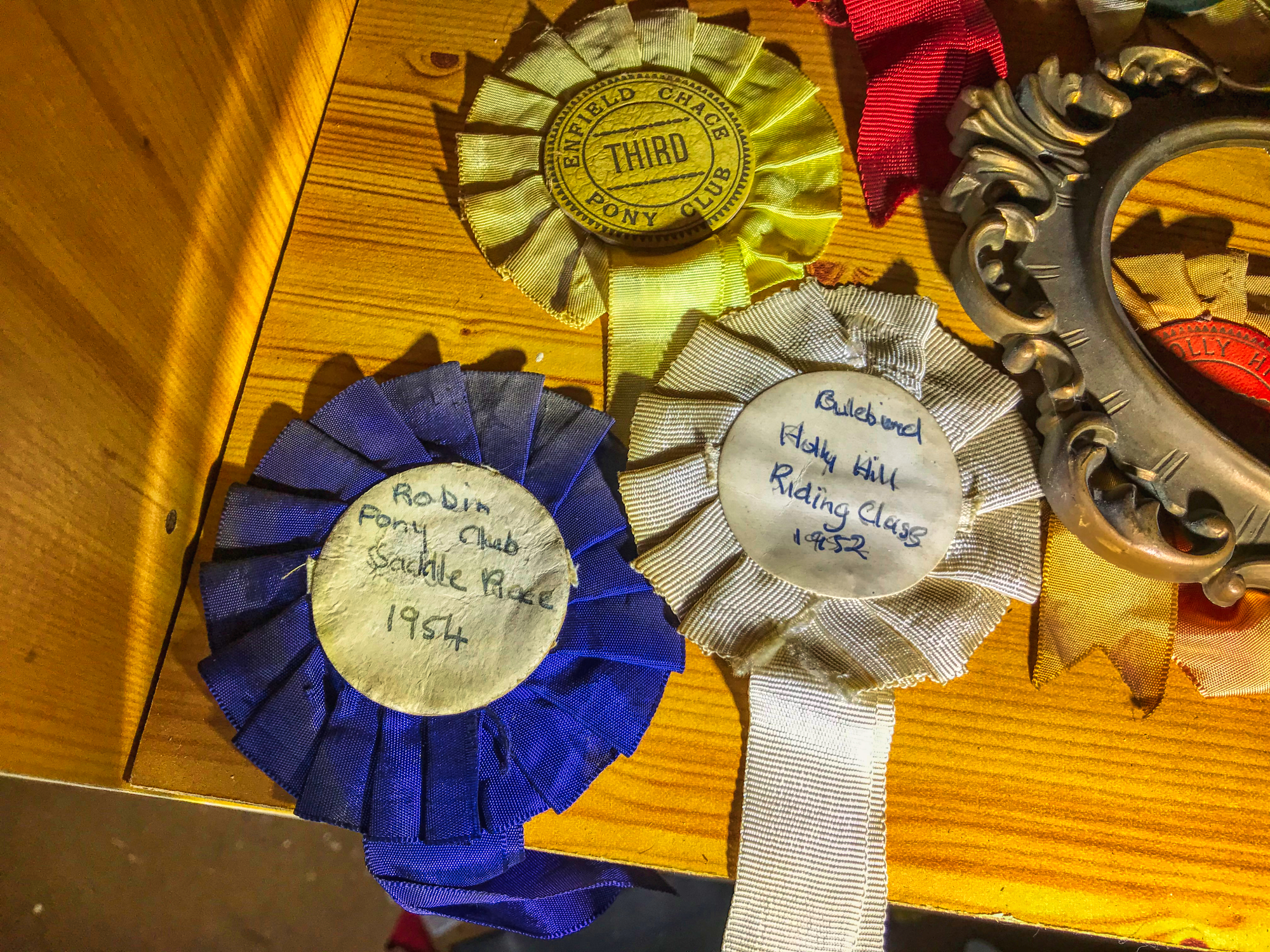 Are they really from the 1950s or has someone scribbled those dates on? I don't see any reason to do this.
Walking down the long corridor I could see the edge of a bed, and what a bed it was.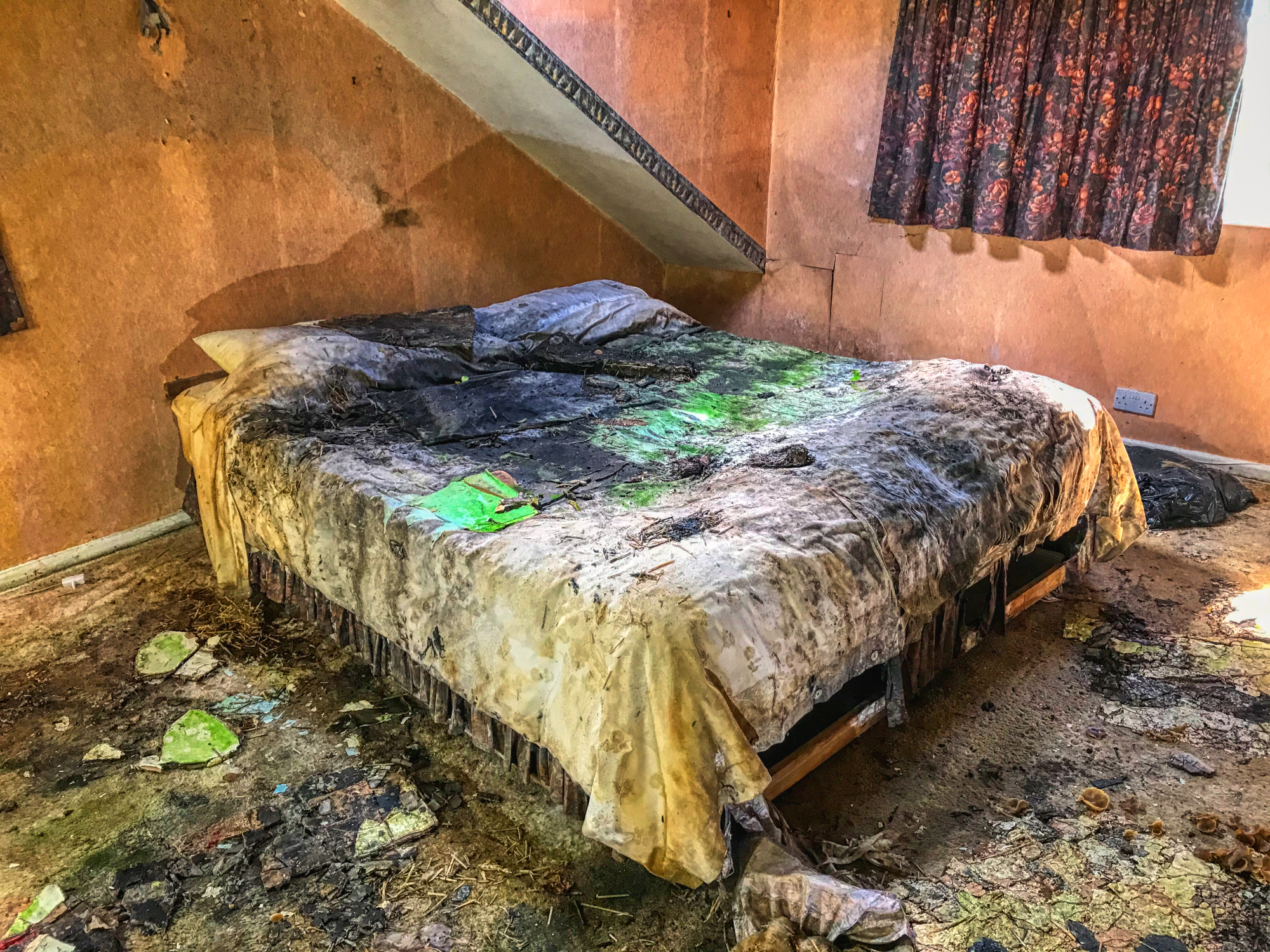 I must have been standing in this room for a good ten minutes ogling at the sight in front of me.
A perfectly good king-size bed had been thoroughly wrecked by a well-positioned hole in the roof.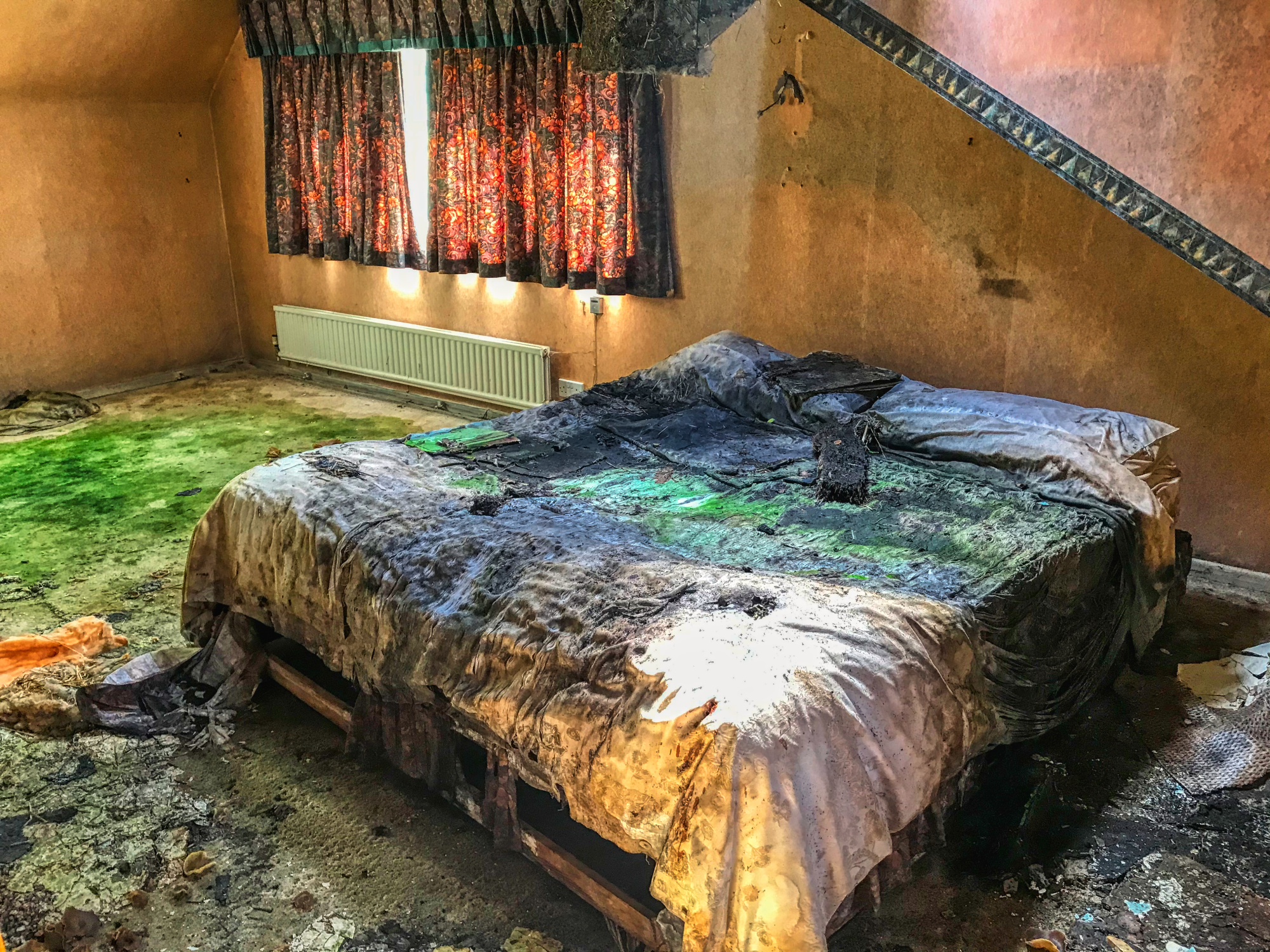 This decomposing bed was quite intense to feast my eyes upon.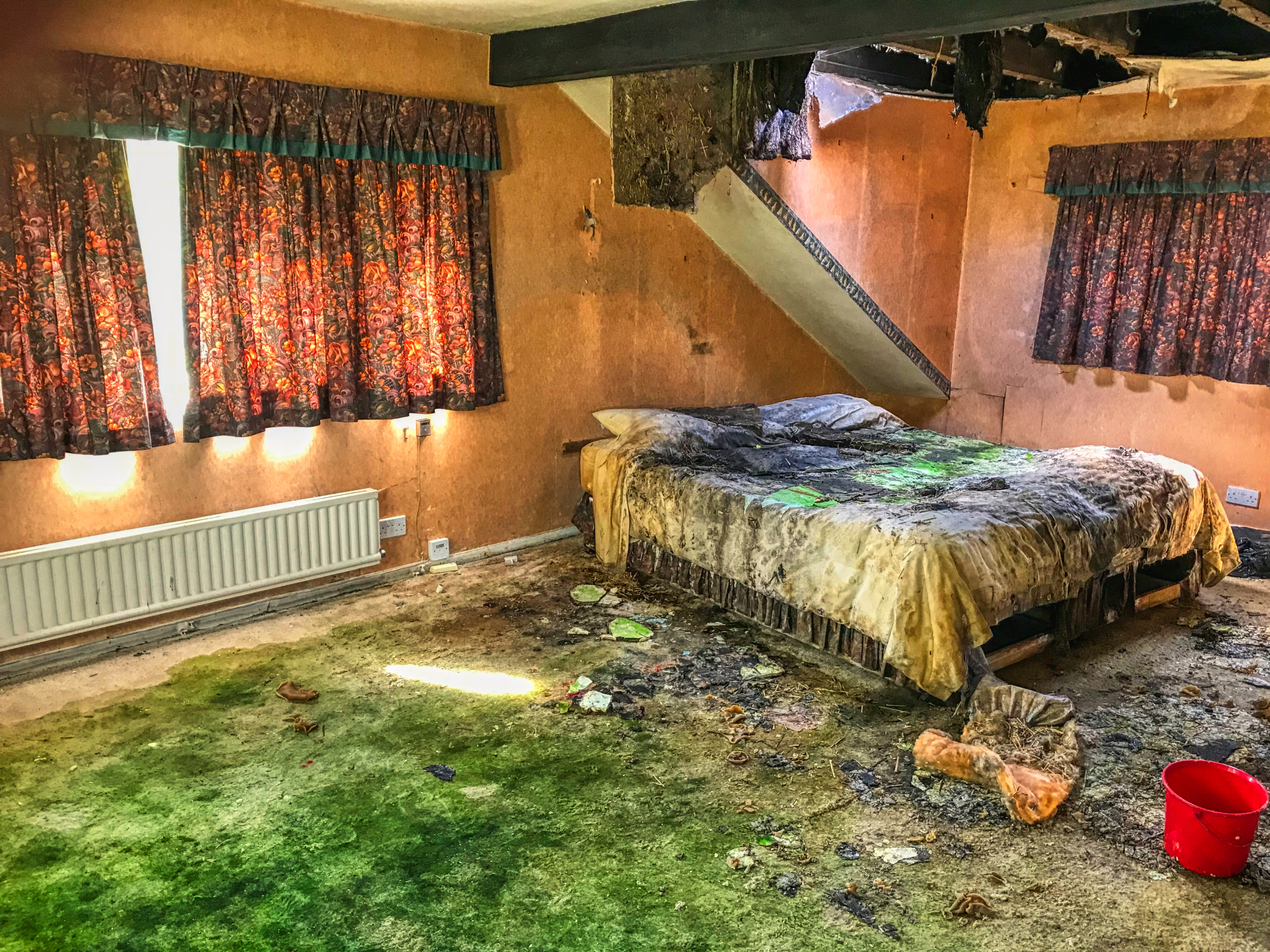 From all angles, I took snaps of what would be an ideal horror sketching. It appears vampires do sleep in beds like this and break all the rules.
I knew if left that troublesome hole would eventually destroy the upper storey of this house. Shaking my head I walked out of that room thinking, 'what a waste'.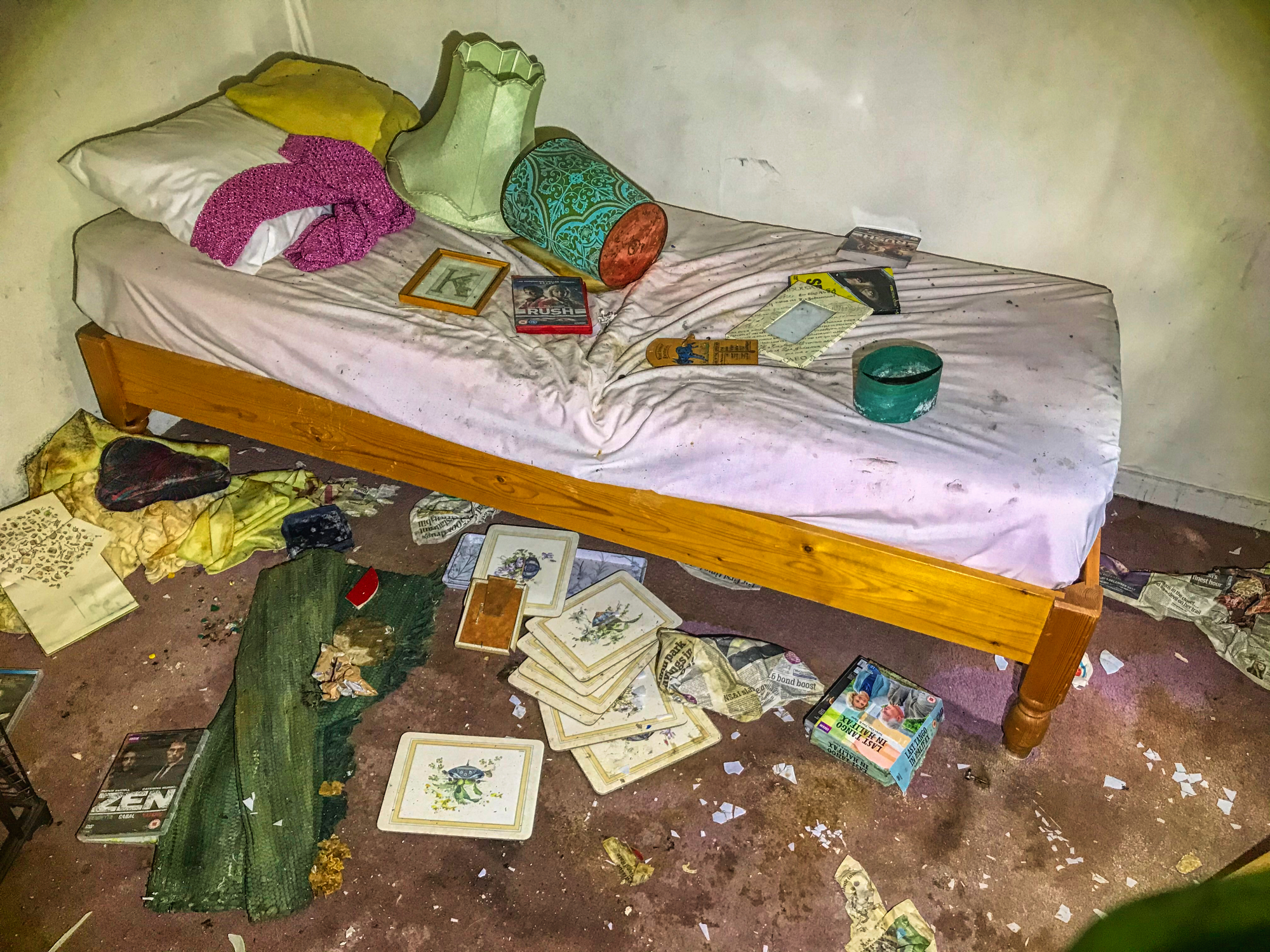 Another bed looked like it could suit a child. If so there was no evidence of children's toys or clothes.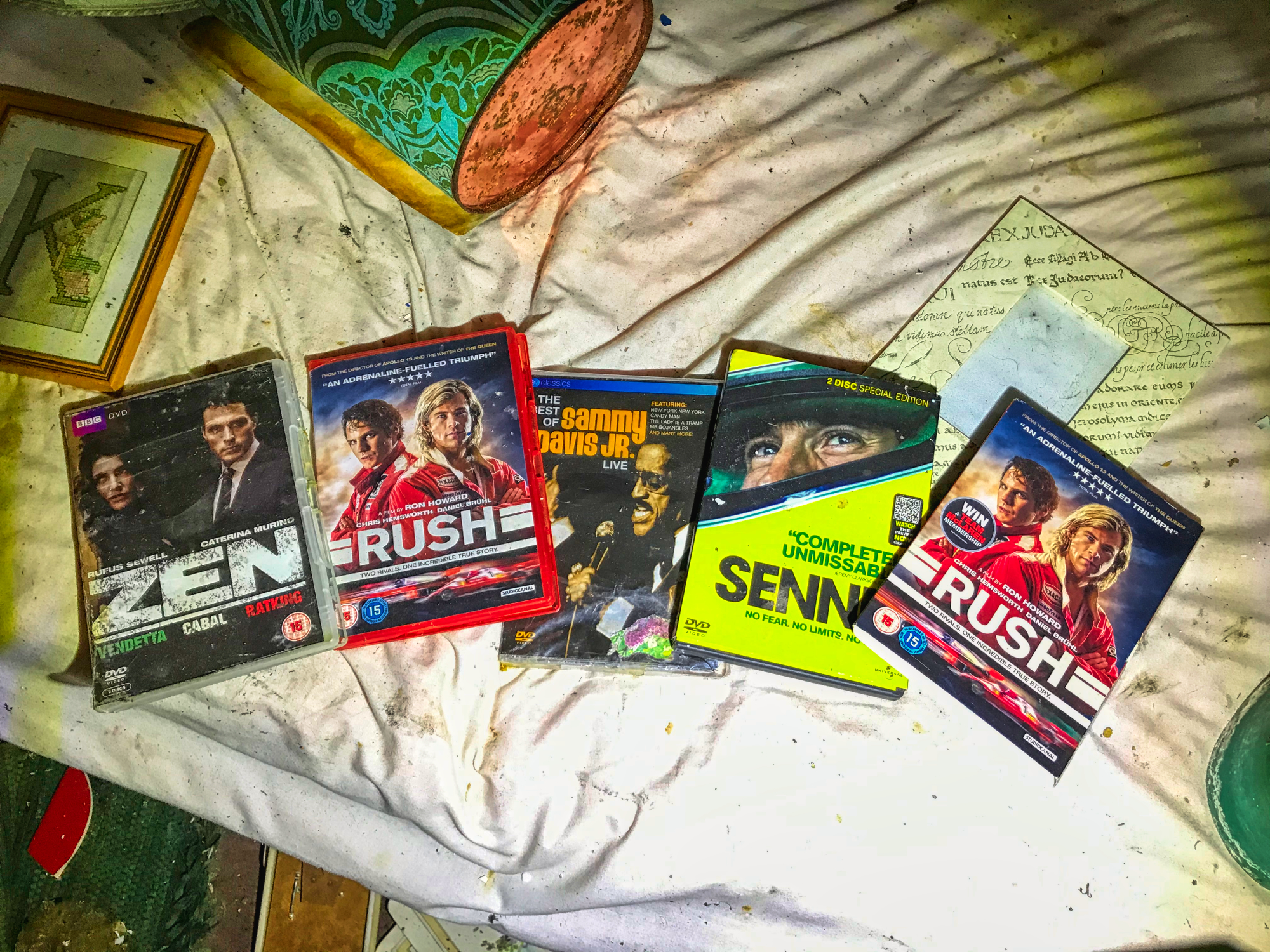 The DVD collection is hardly suitable for juniors.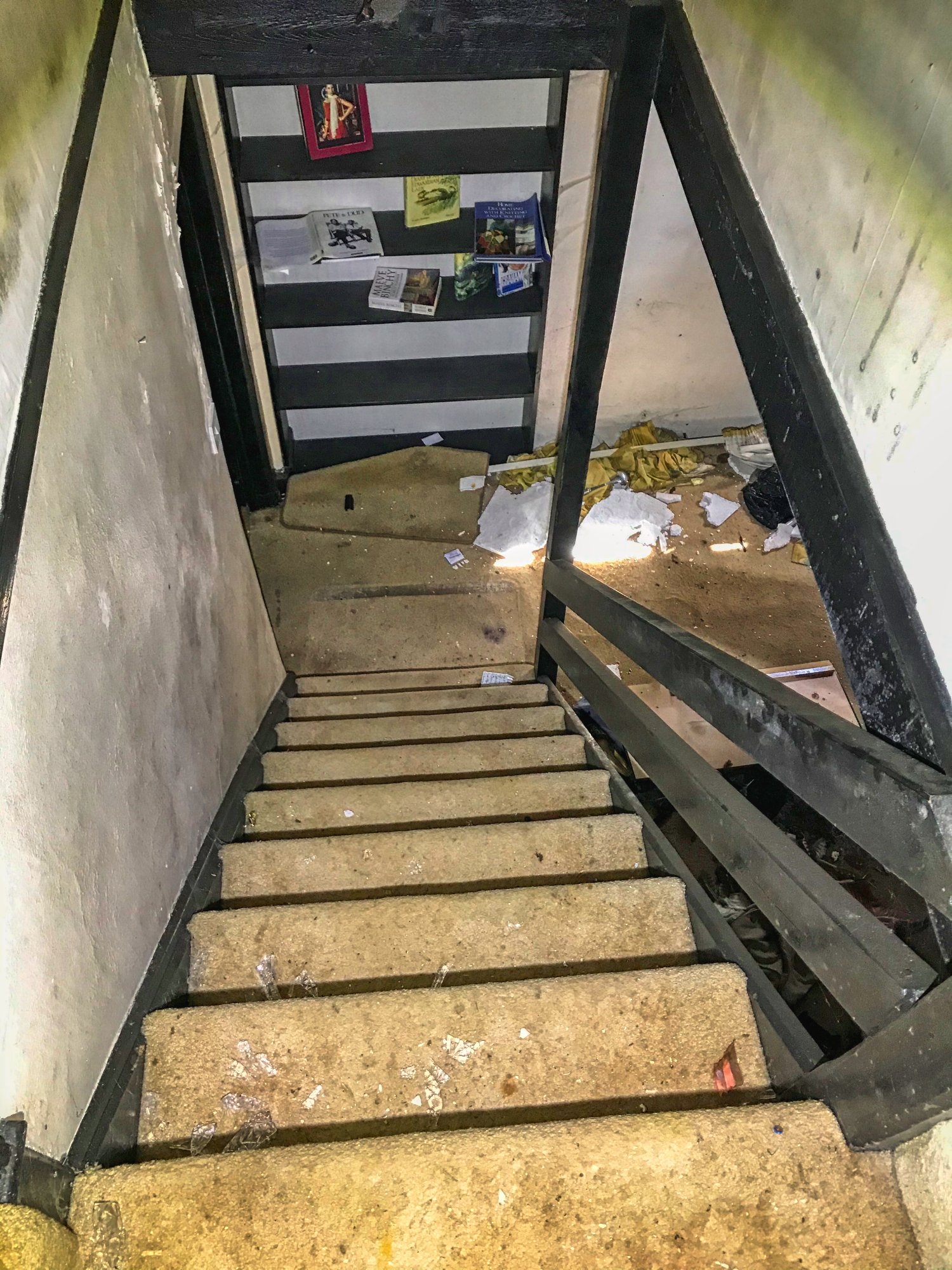 We exited the house to check out the business at the rear of the property.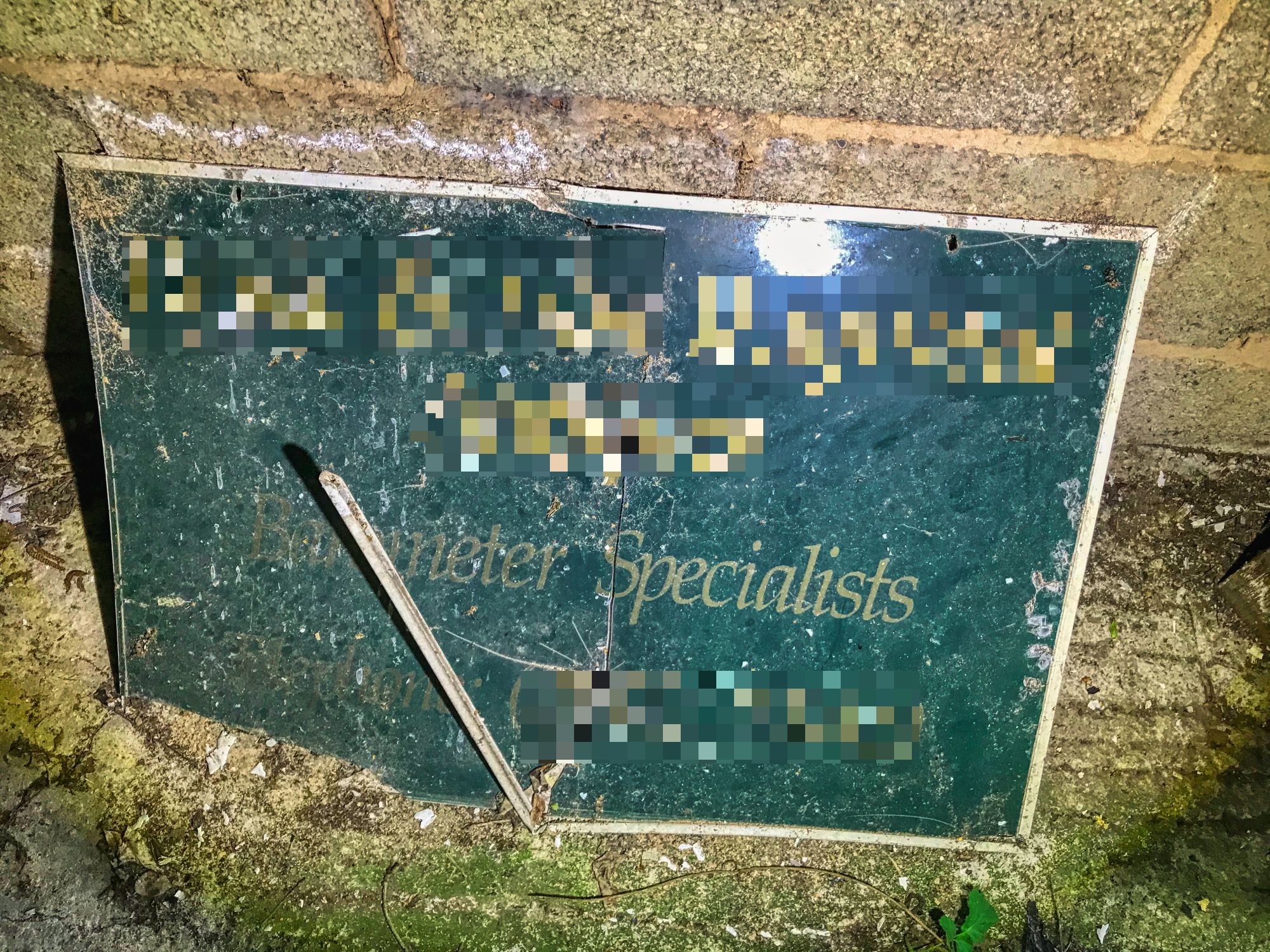 The old sign displayed the owner's name and the trade they used to ply. A sly front I say!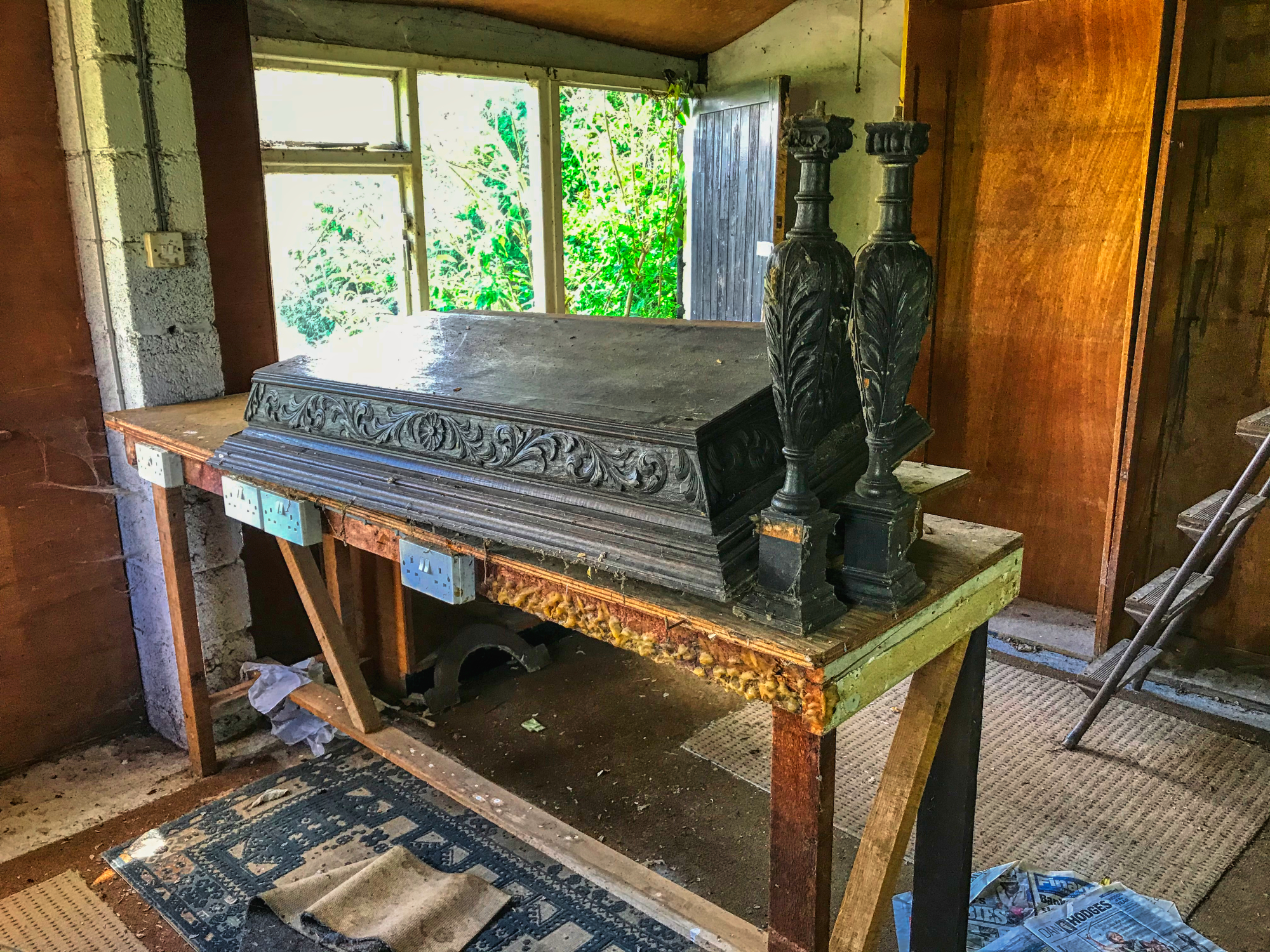 A few items were left within. Some candlesticks and what looked like an old coffin lid.
I can't see this business model working very well. For one, it's a very rural selling for selling items from the back of your house such as coffin lids?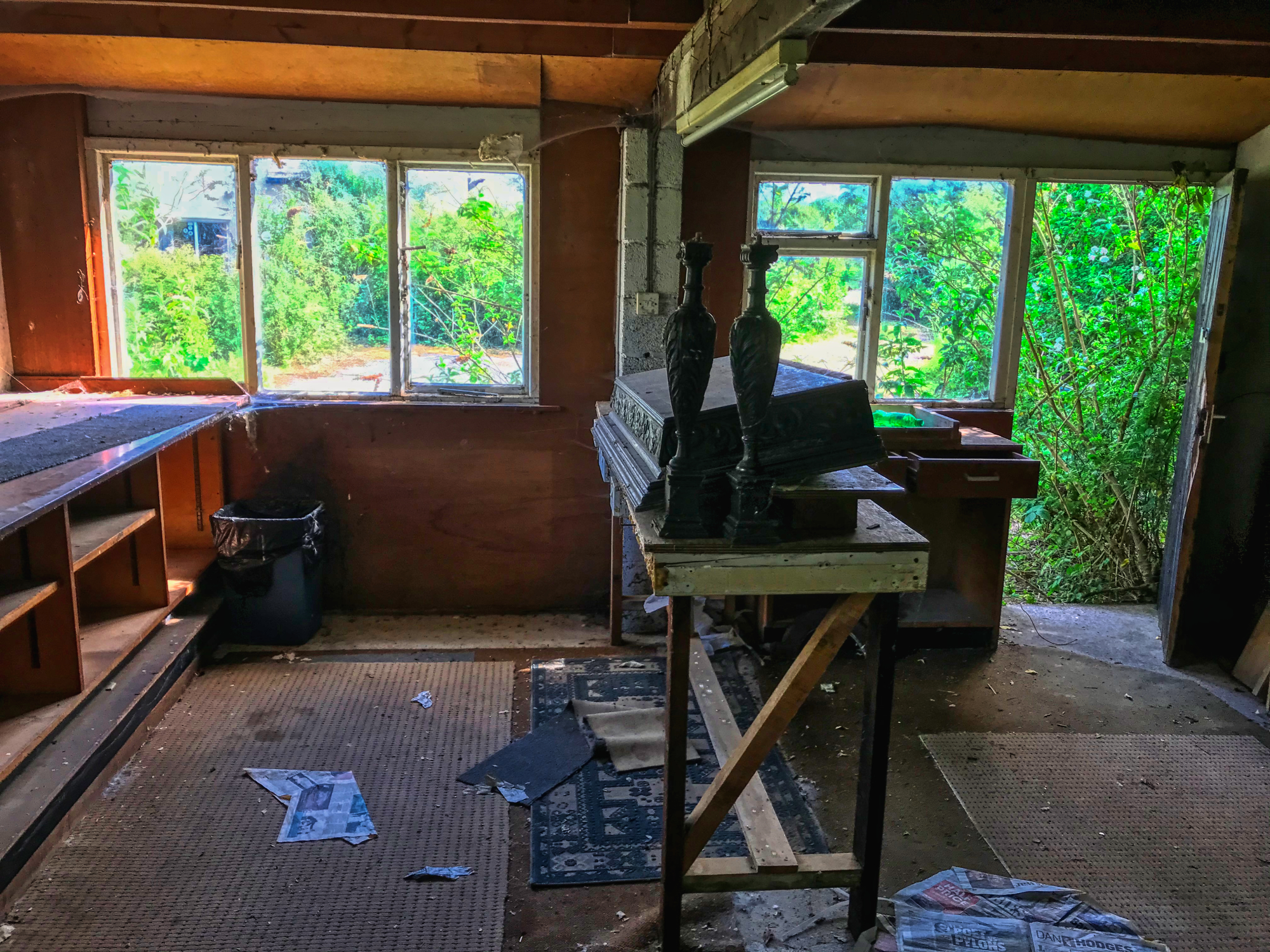 ... and then it hit me. This had been some vampire coven we had stumbled upon and both of them were bloodsuckers.
It all made sense. Peter Cushing had made that hole in the roof with a sledgehammer where the bed was during the day…, the sunlight had streamed through instantly killing him and she had escaped…, and then eloped.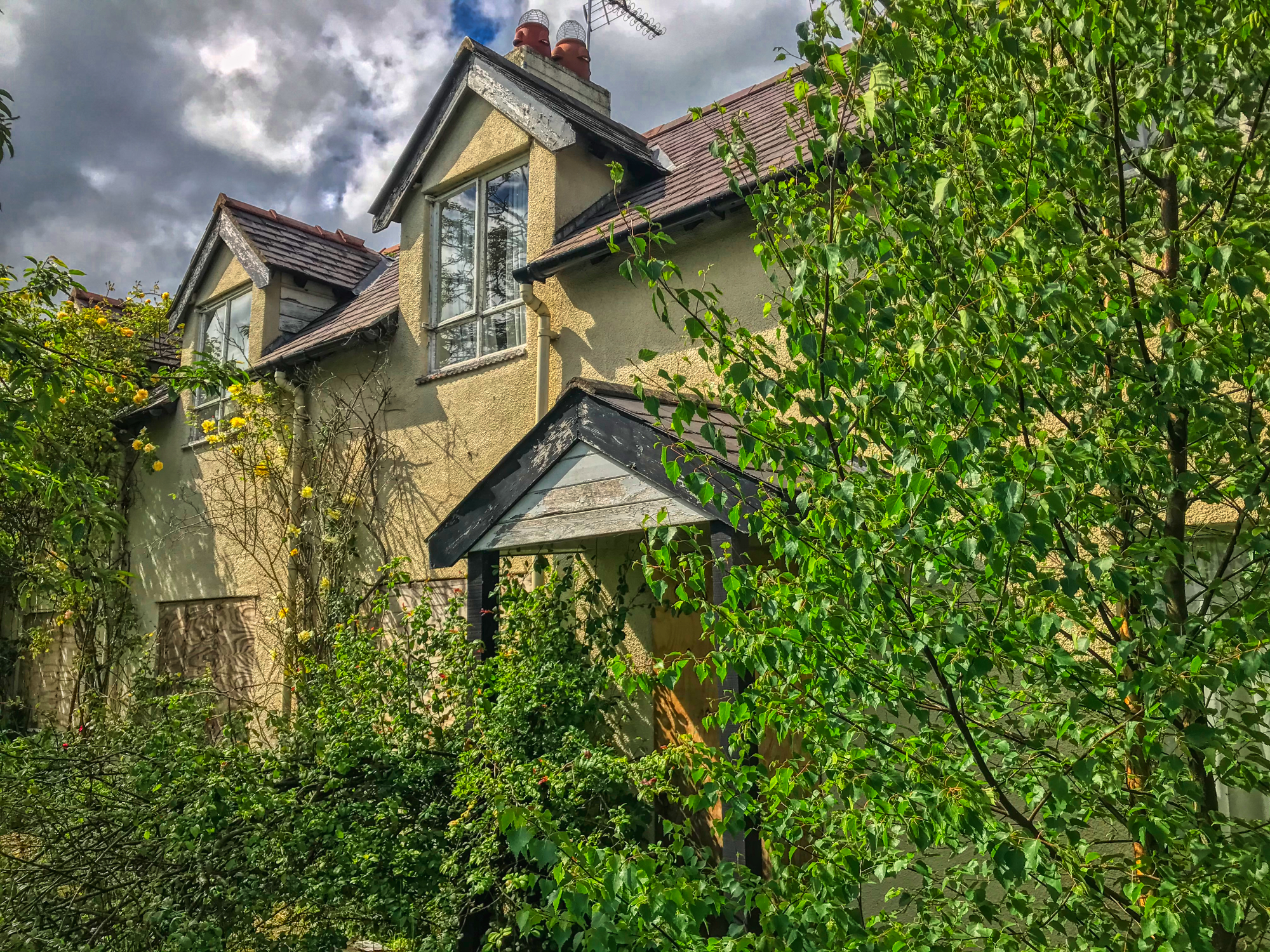 Bloody vampires, good riddance I say.

Do you like posting your Urbex content and photography for FREE on Facebook and YouTube? I like to get some form of reward for my work and every time I create I do just that. Take a look at The Urbex Community on HIVE.
If you want to keep creating for FREE then ignore what you are reading. If you want to be like me and gain something other than BUGGER ALL for your work then click here and learn about posting on the HIVE blockchain.


All my 'Tales' content is easy to find on my personal website:
'Tales of the Urban Explorer'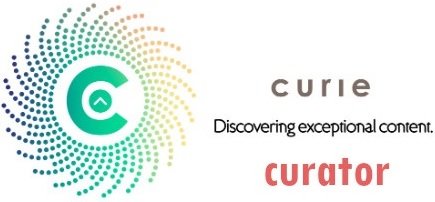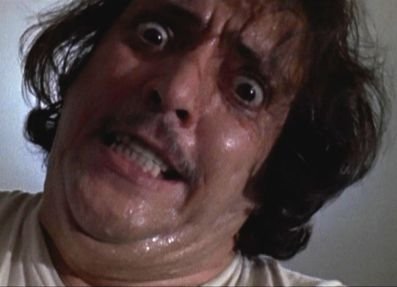 If you found this article so invigorating that you are now a positively googly-eyed, drooling lunatic with dripping saliva or even if you liked it just a bit, then please upvote, comment, rehive, engage me or all of these things.
---
---