Tales of the Urban Explorer: The Three Arrows

How things can change in such a short period of time. I drove past 'The Three Arrows' in May 2020 and highlighted it as a fail not even trying to gain entrance.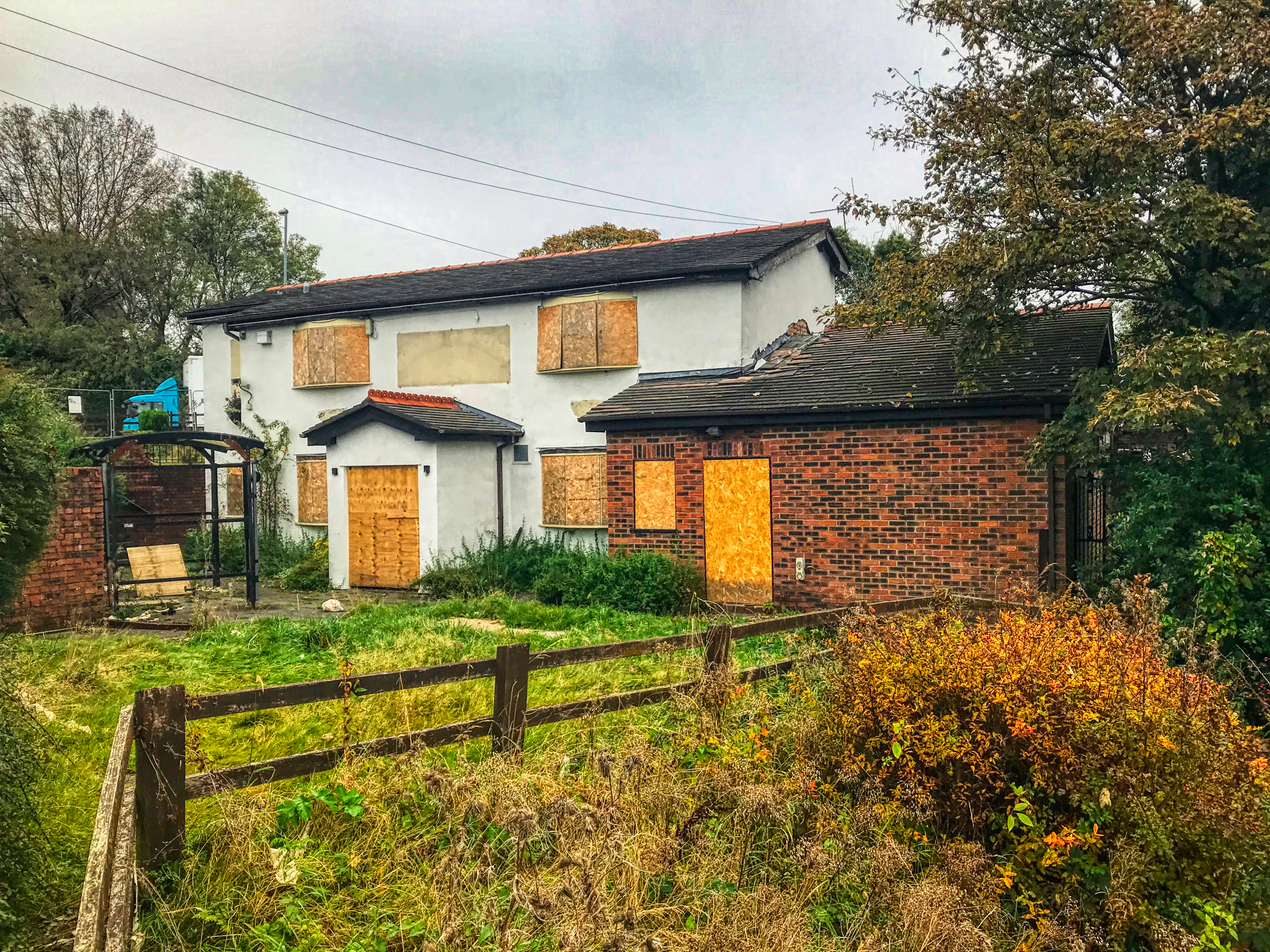 It looked like a casualty of lockdown which would re-open when the world returned to normal. Except, there is no normal anymore.
The pub that has been plagued with a history of dogging on their car park appears to have gone under.
Angry landlady posts doggers' XXXL underwear on Facebook and says she has to clean up after them
Not only it was doggers, but the XXXL type. The footage on their CCTV would have been quite overbearing to view, or great depending on your personal pornographic tastes and opinion of BBW's.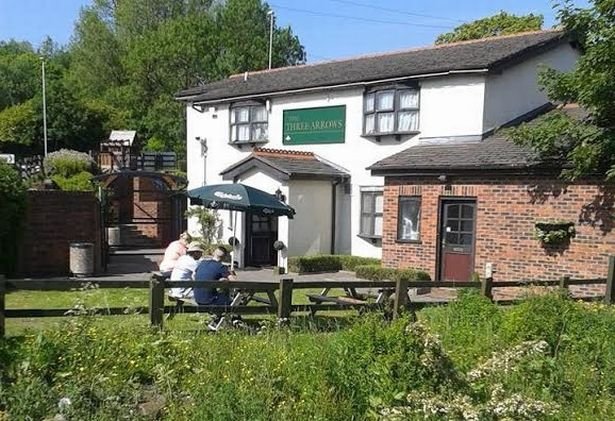 …'The Three Arrows during happier... open times'…
Source
The past reviews I have read all appear quite positive. It was not a bad pub and a decent eat so why did it shut up shop?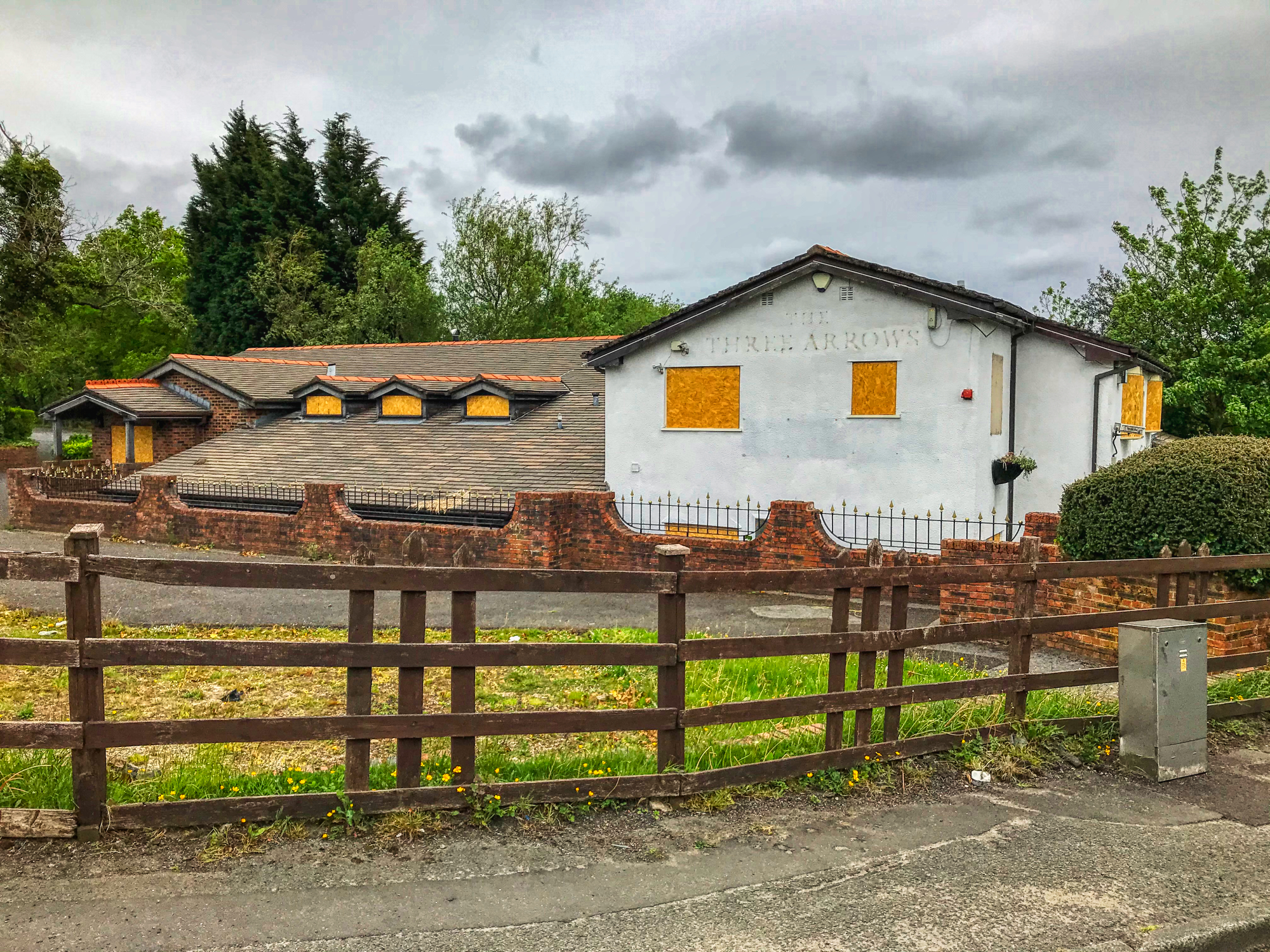 Fast forward 6 months and the picture (below) I see is quite different. Notice all the tiles on the roof are now loose. Did we have such a windy summer, or was there some foul play at hand?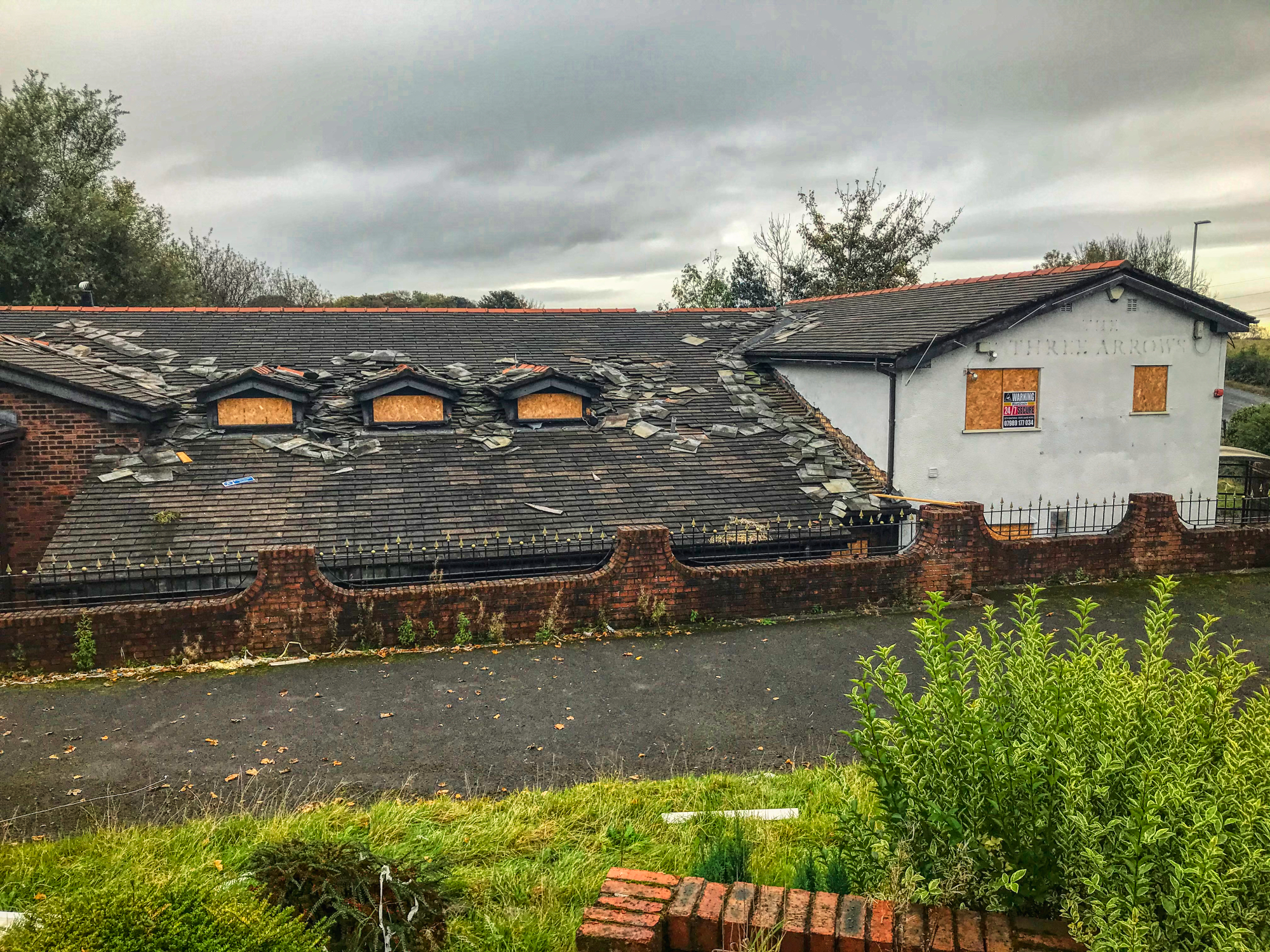 I was given a tip about how to get in and that 'The Three Arrows' was about to be featured in 'The Urban Explorer's Coach Trips' with premium tickets and transport starting at only £10 return.
We had to get there quick and so made it the first location on our hot agenda of NINE that day. @anidiotexplores had been there just one day before us.
'Fuck, it's been sealed', I stared at @dizzydiscovery in dismay. The sealers had been and within a day, and we were shit out of luck.
Not content to just walk away, we scoured the outside looking for weaknesses like a couple of hungry hyenas in need of their first meal of the day.
…'and then I saw it, the way in, this would not end in defeat after all'…
While not disclosing the way in, it was a little more challenging than usual and allowed me to shed a few more calories than a simple walk-in.
I also want to emphasize..., 'we did not break in'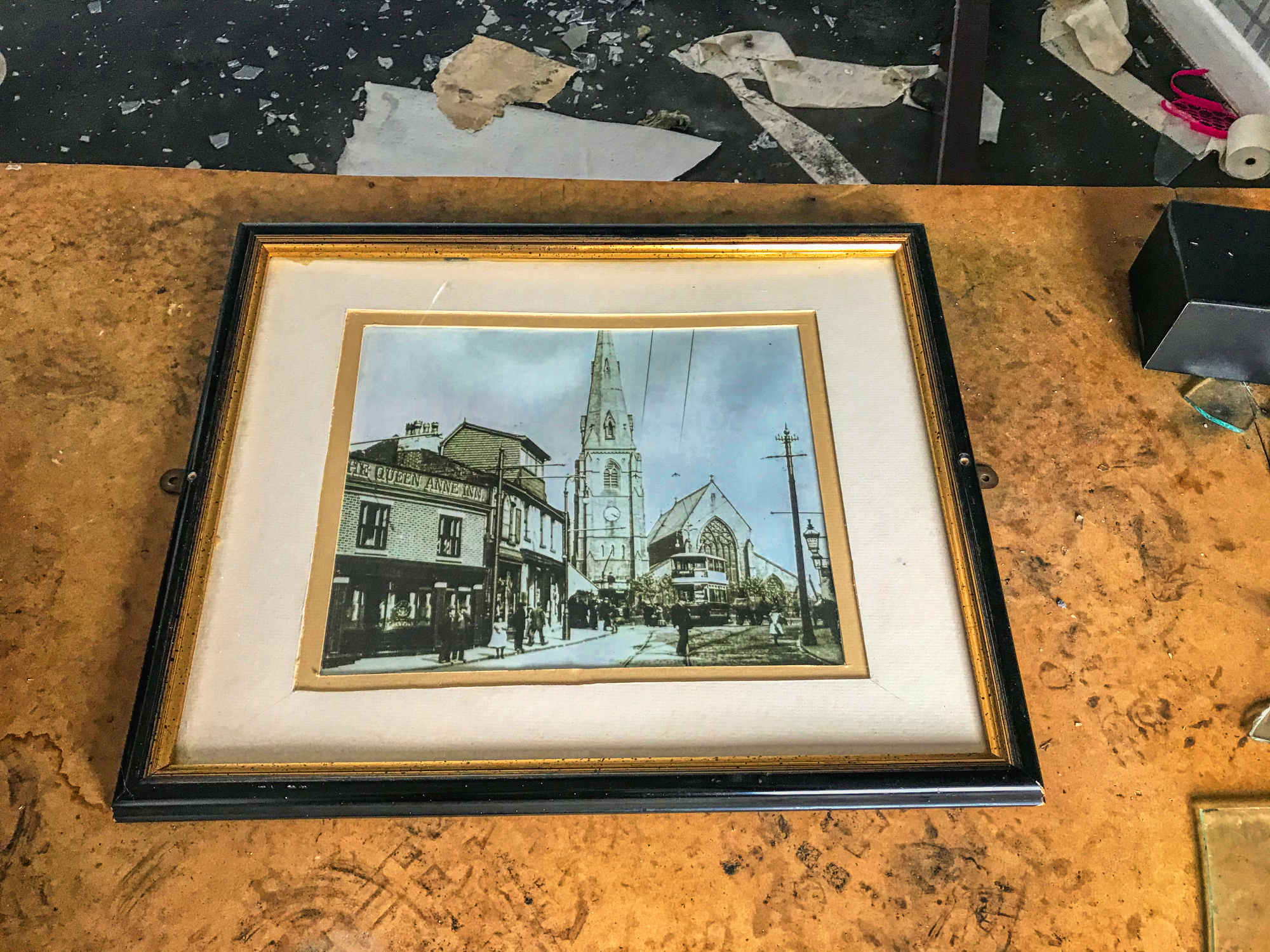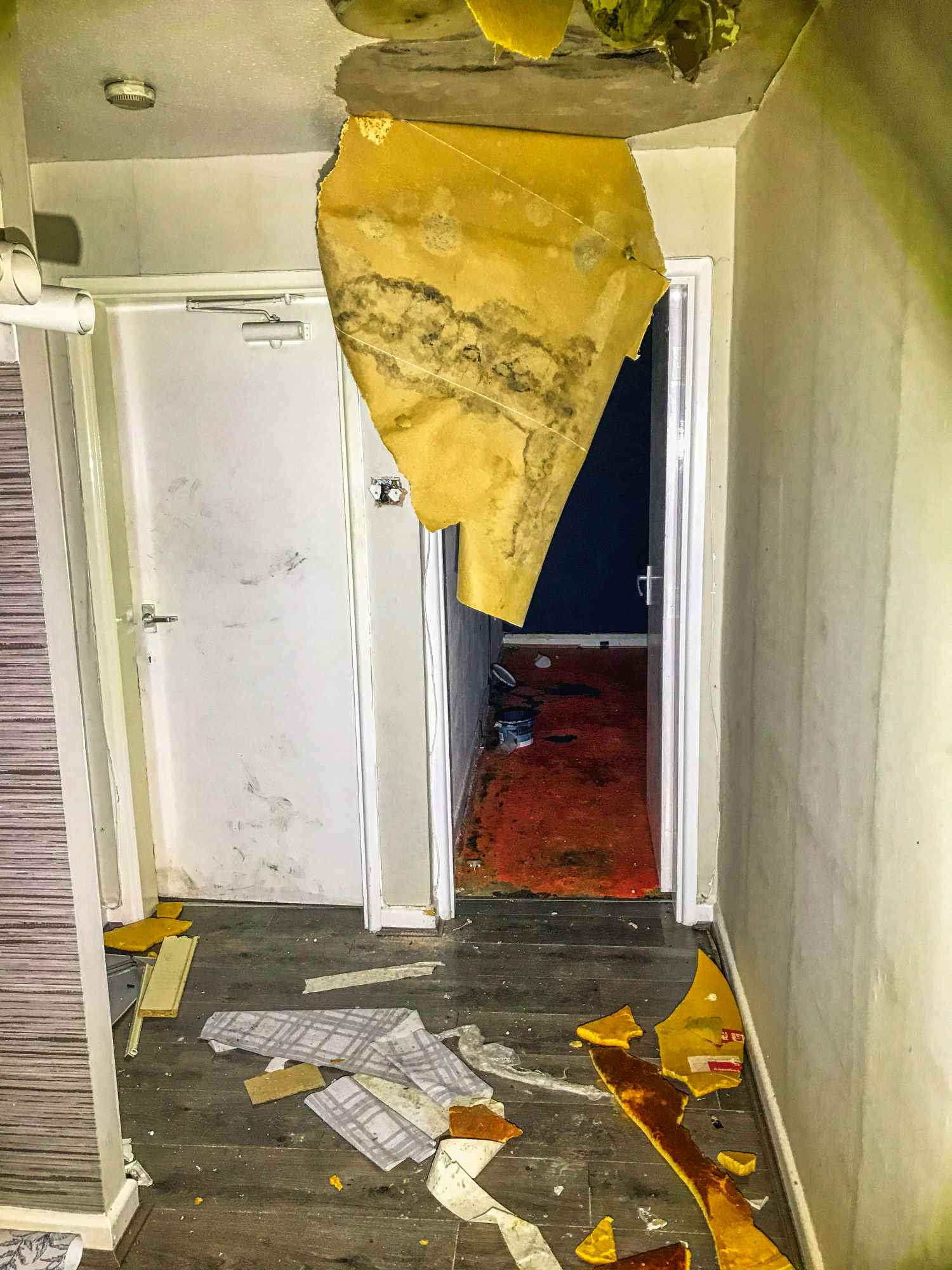 It was apparent several idiots had already been inside 'The Three Arrows'. I mean, why pull the kitchen units away from the fucking wall. What purposes does that serve?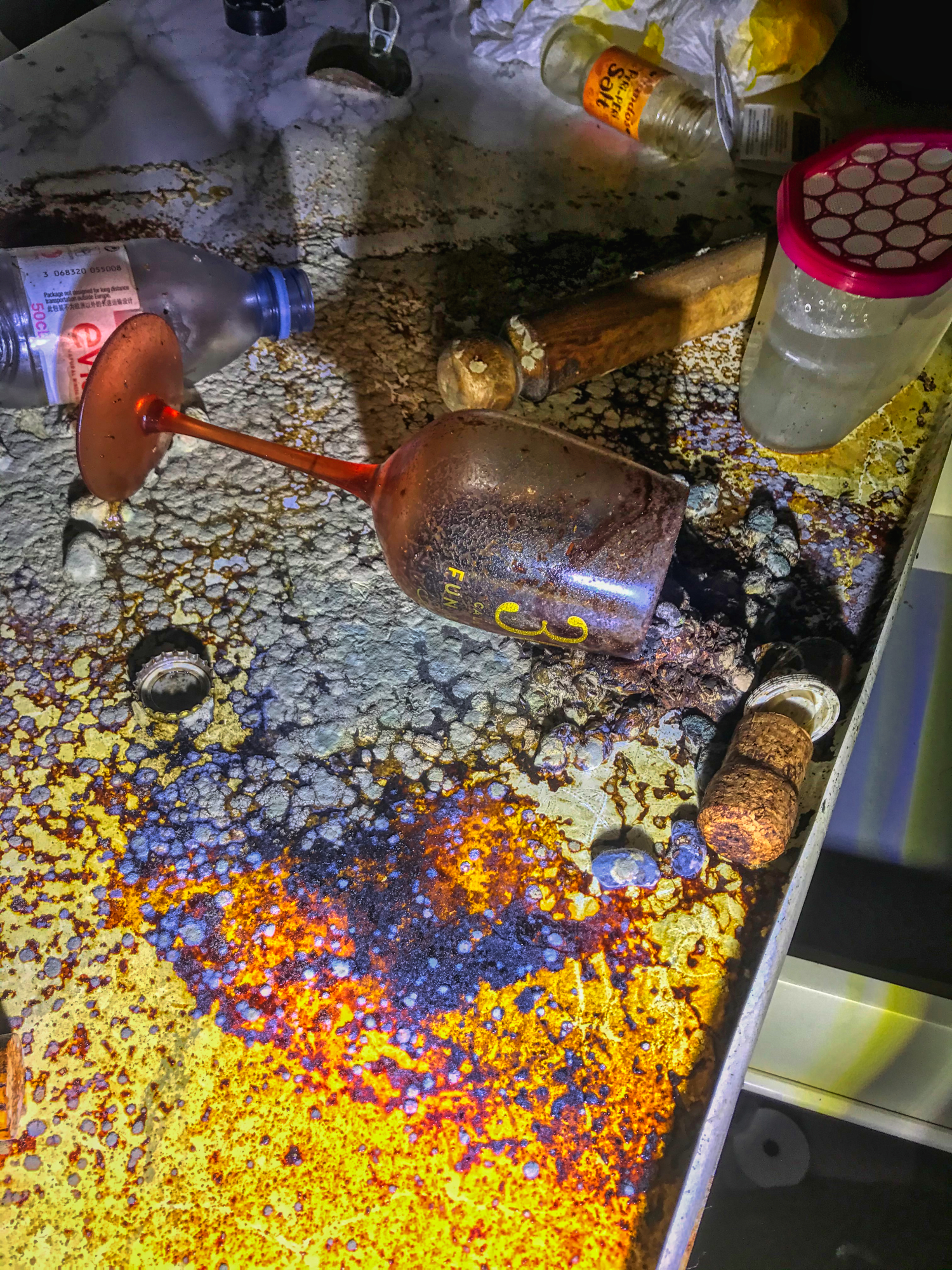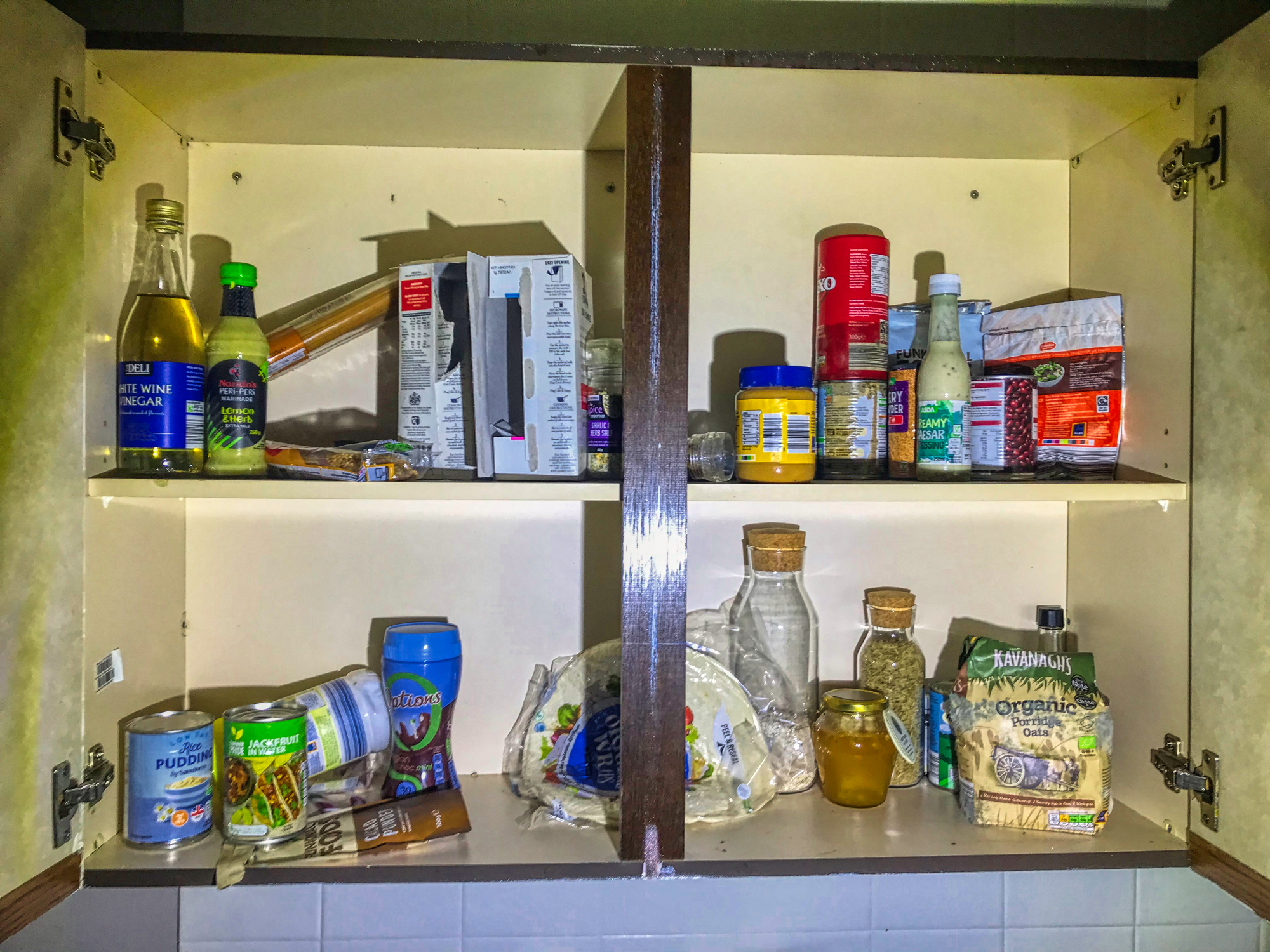 I did not check the expiry dates; I know the pub has not been closed for more than a year.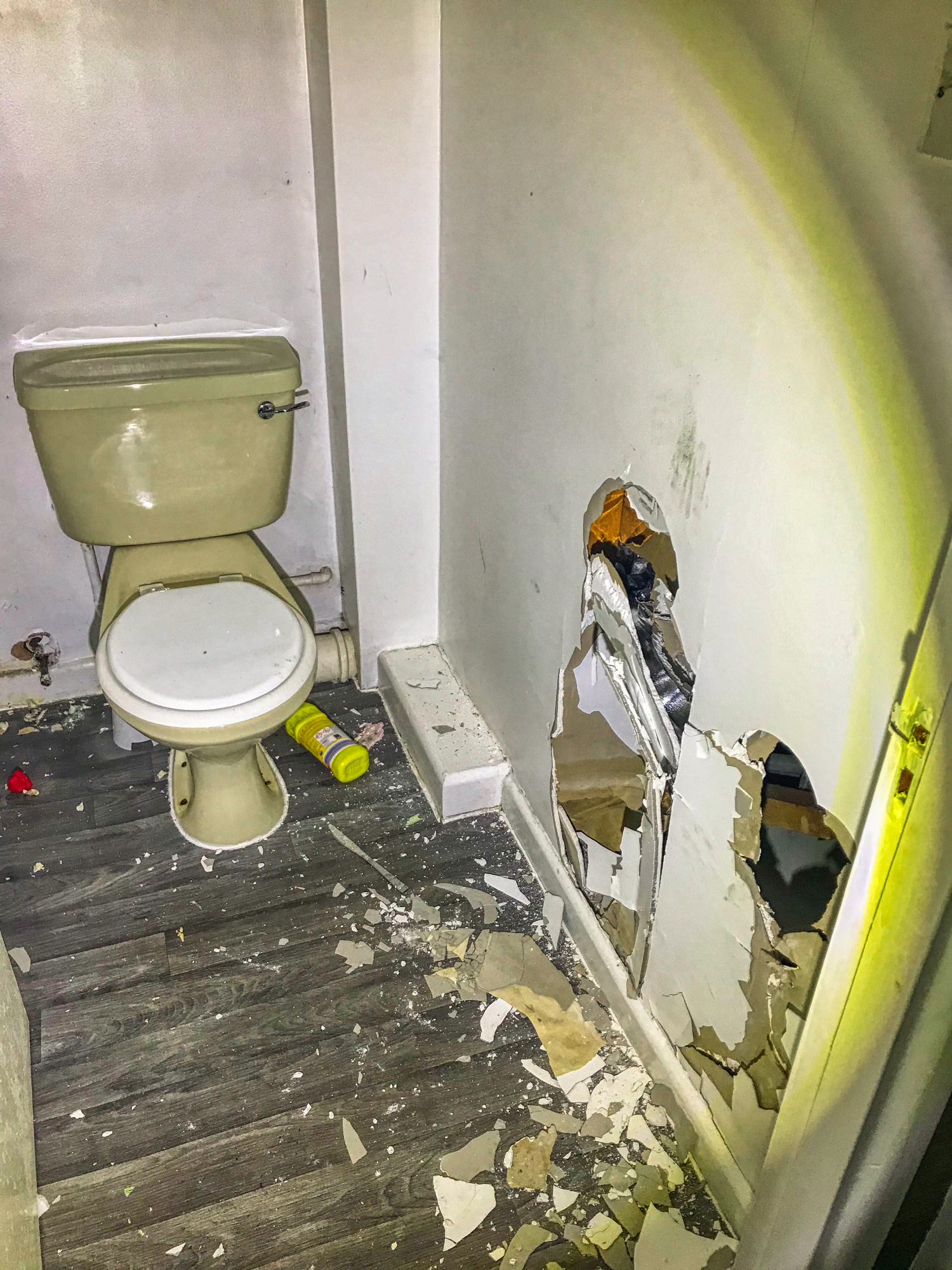 A toilet I can use…, almost.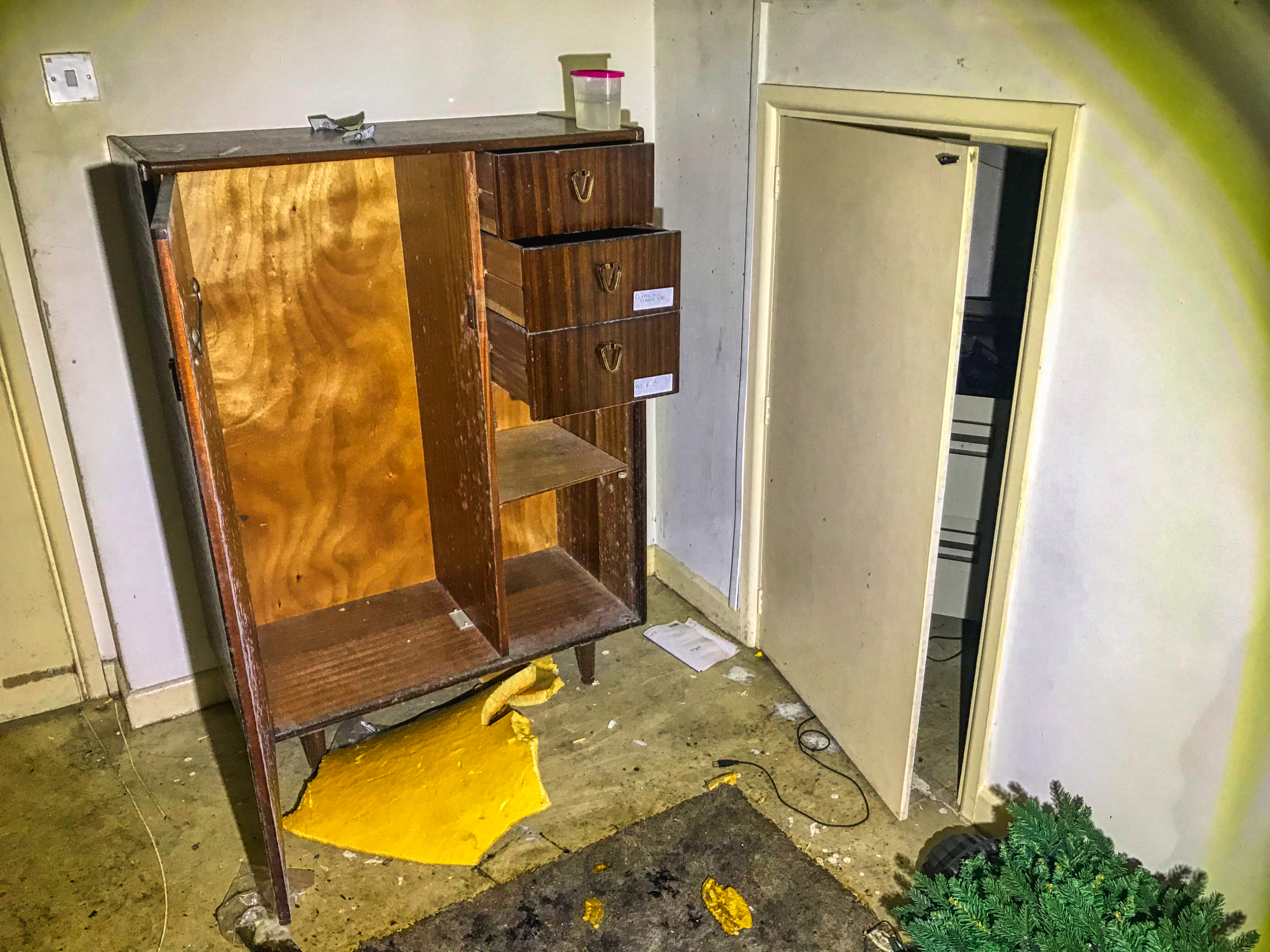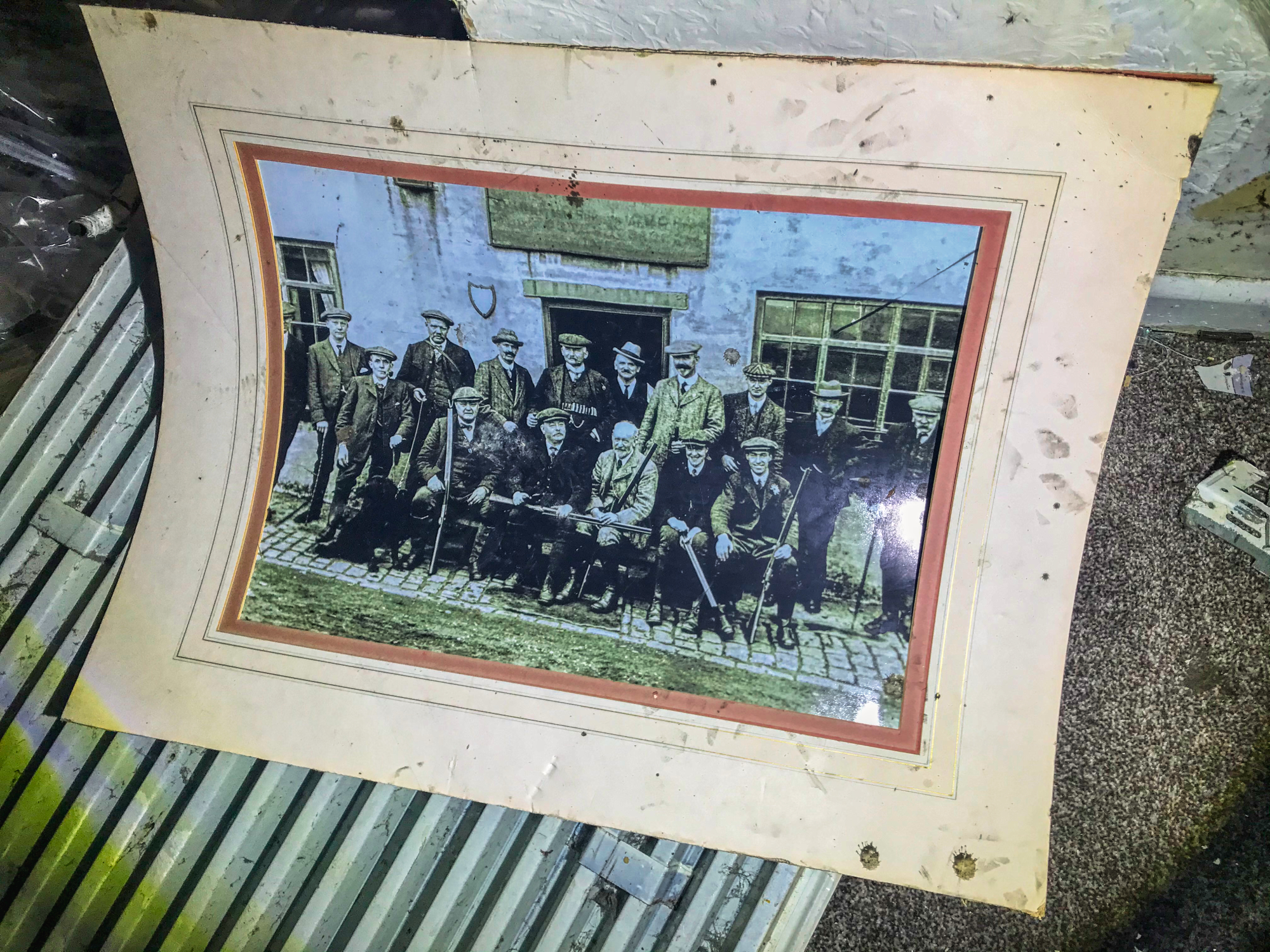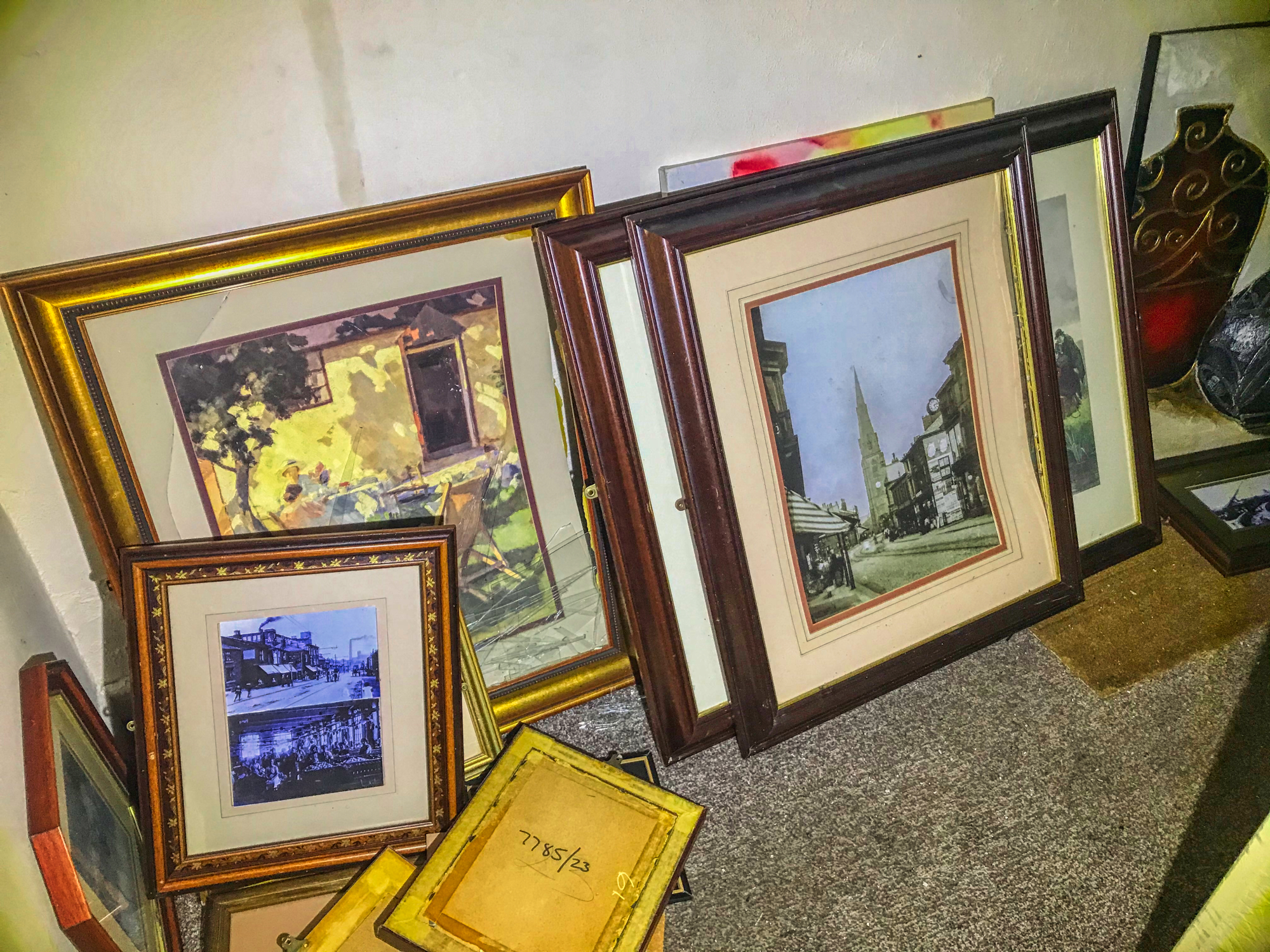 These must have been attached to the walls, in the main dining area. What is the reason for detaching them?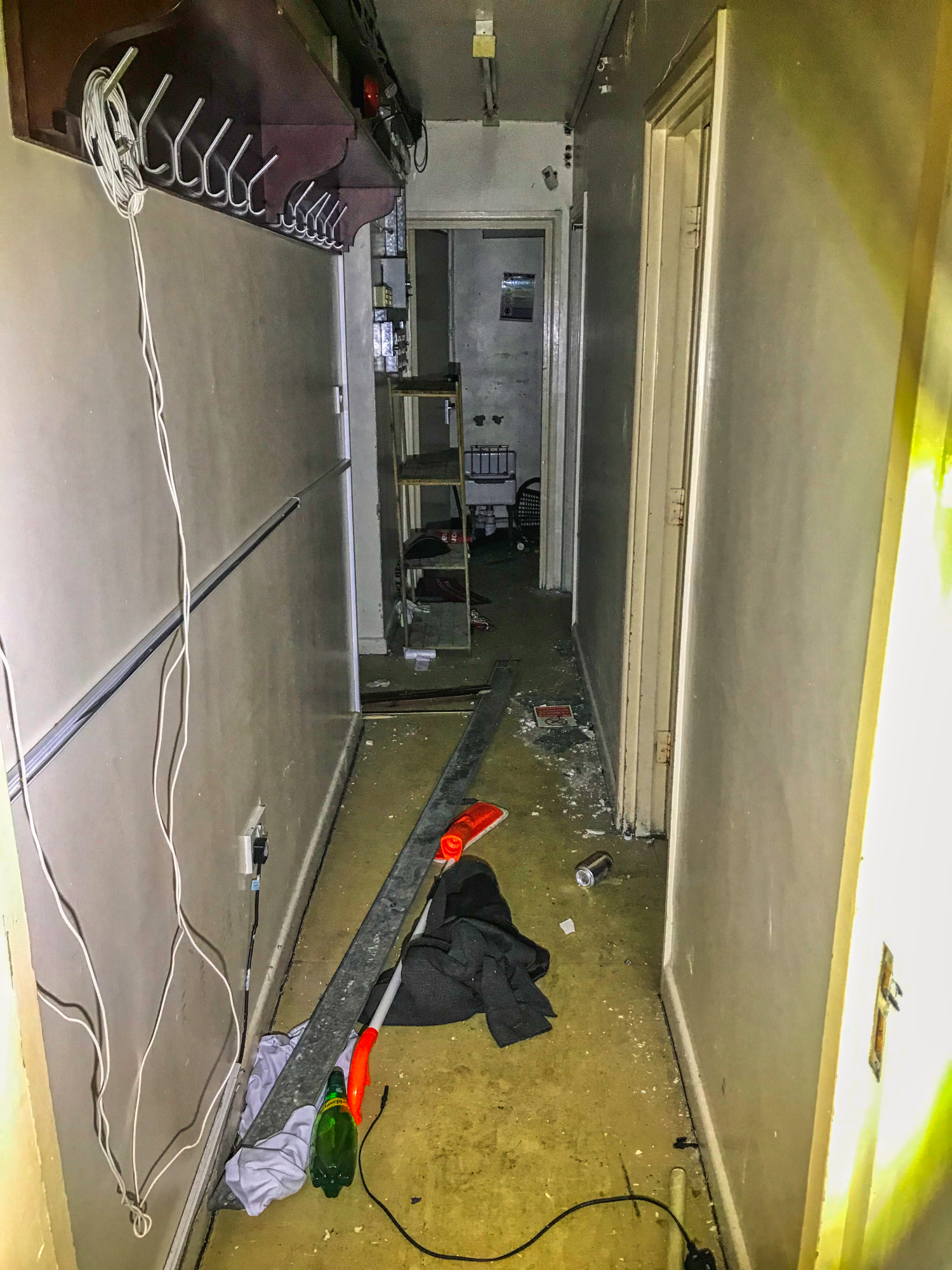 It was dark within the inner corridors. We needed the massive light to get any meaningful photography.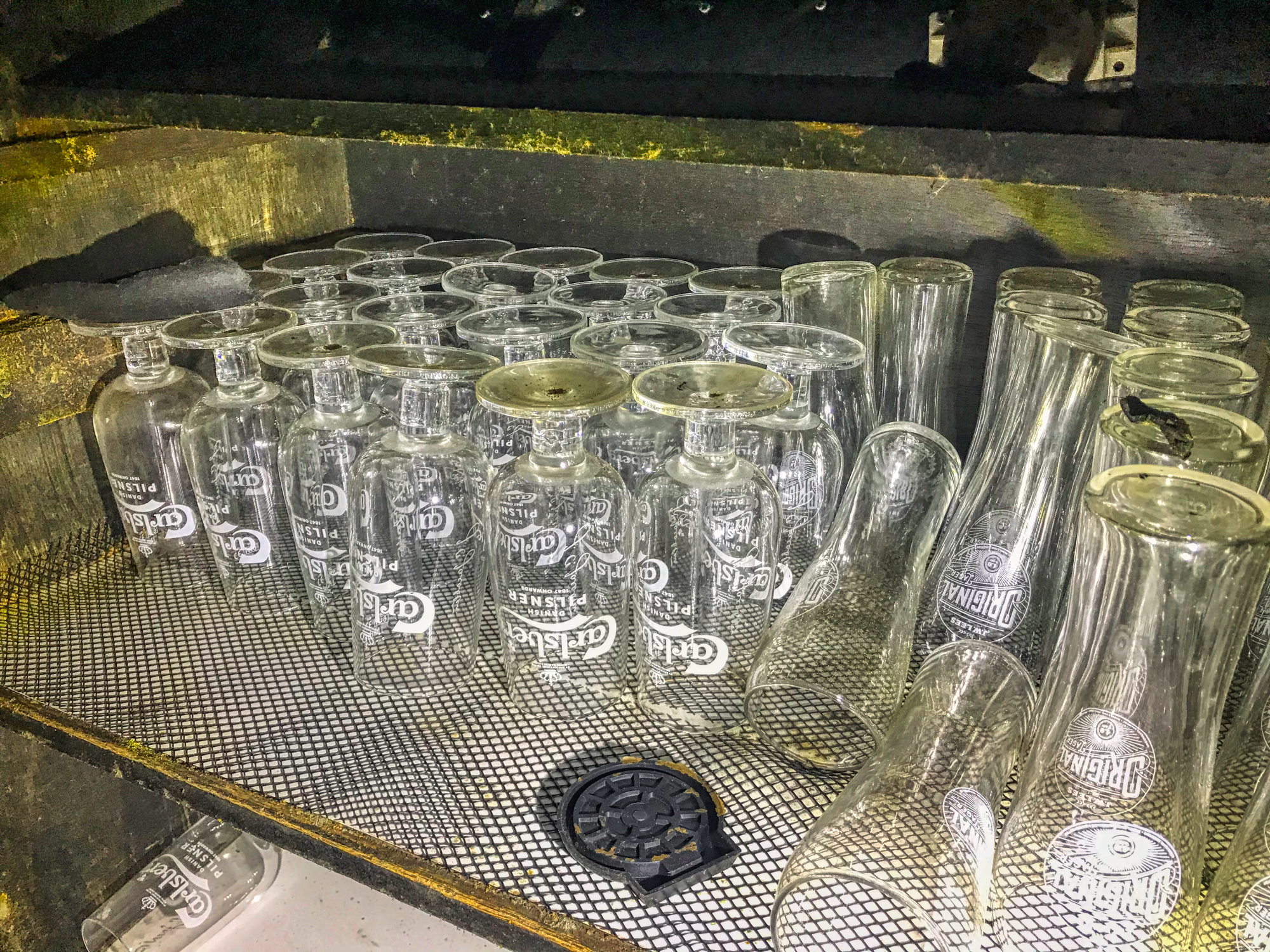 Plenty of bric-a-brac left behind, and lots of Carlsberg glasses.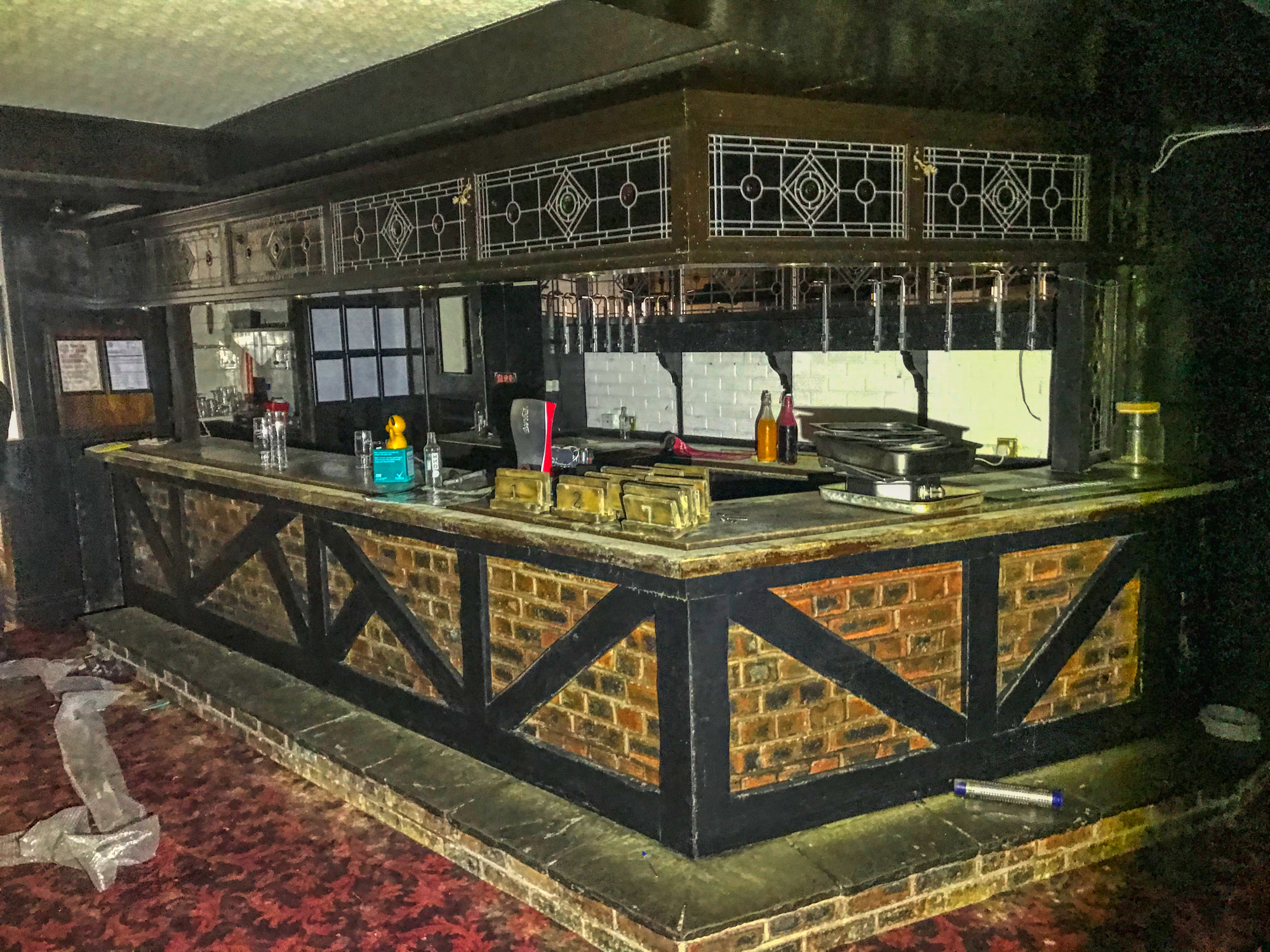 That's still a respectable-looking bar, and far from the usual sights I see.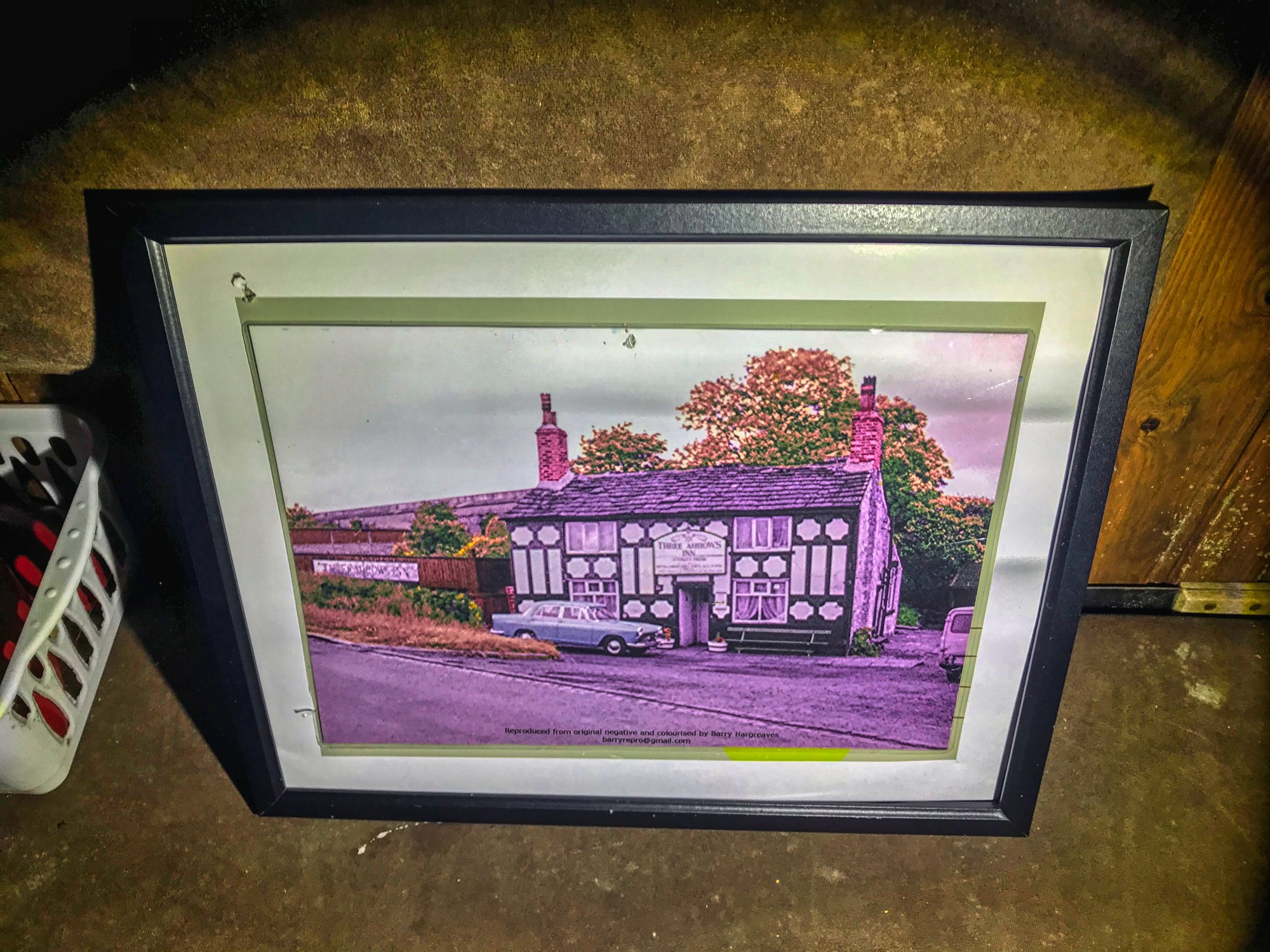 'The Three Arrows' in the 1960's?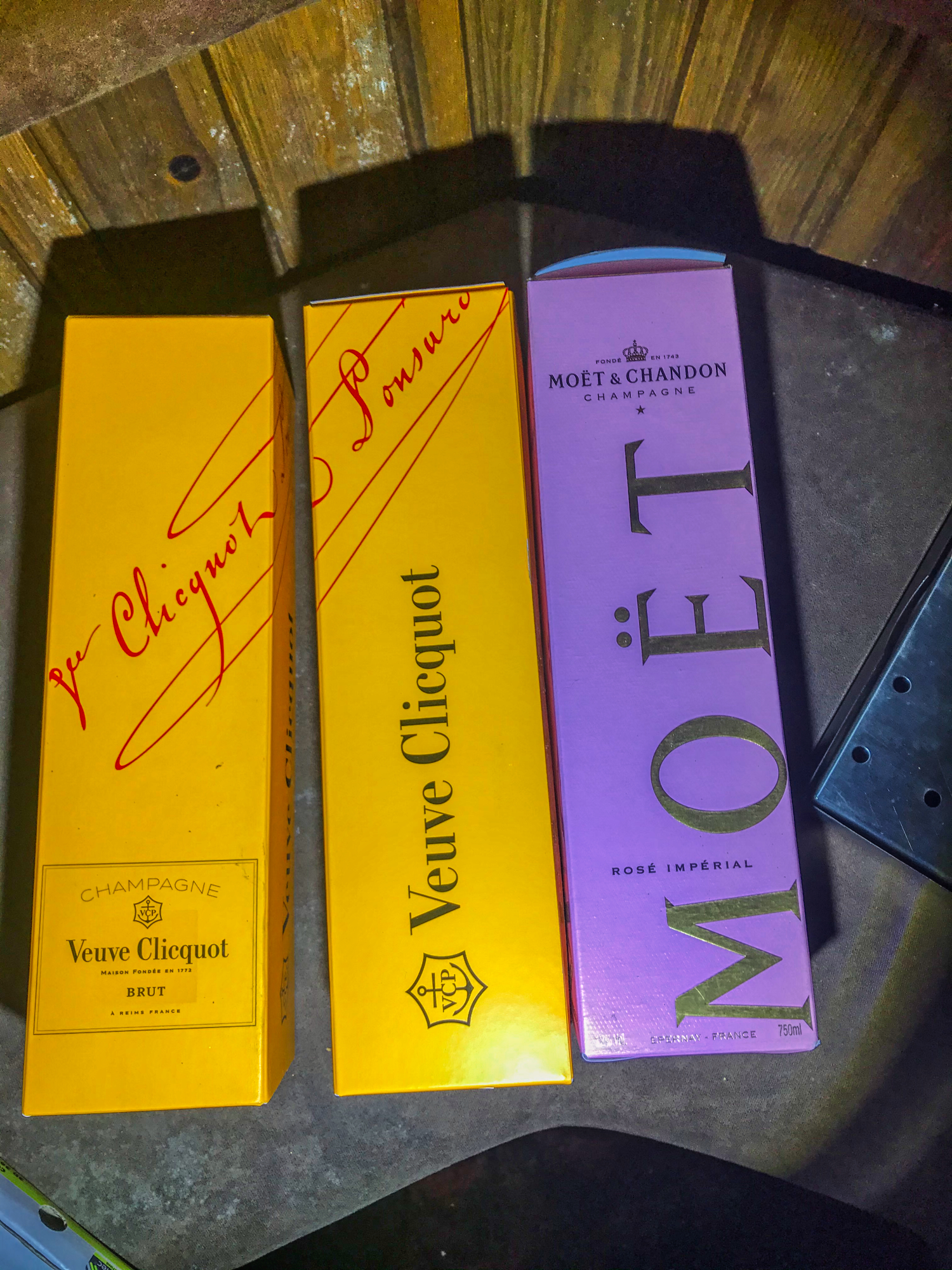 Sadly the champagne was missing from these boxes.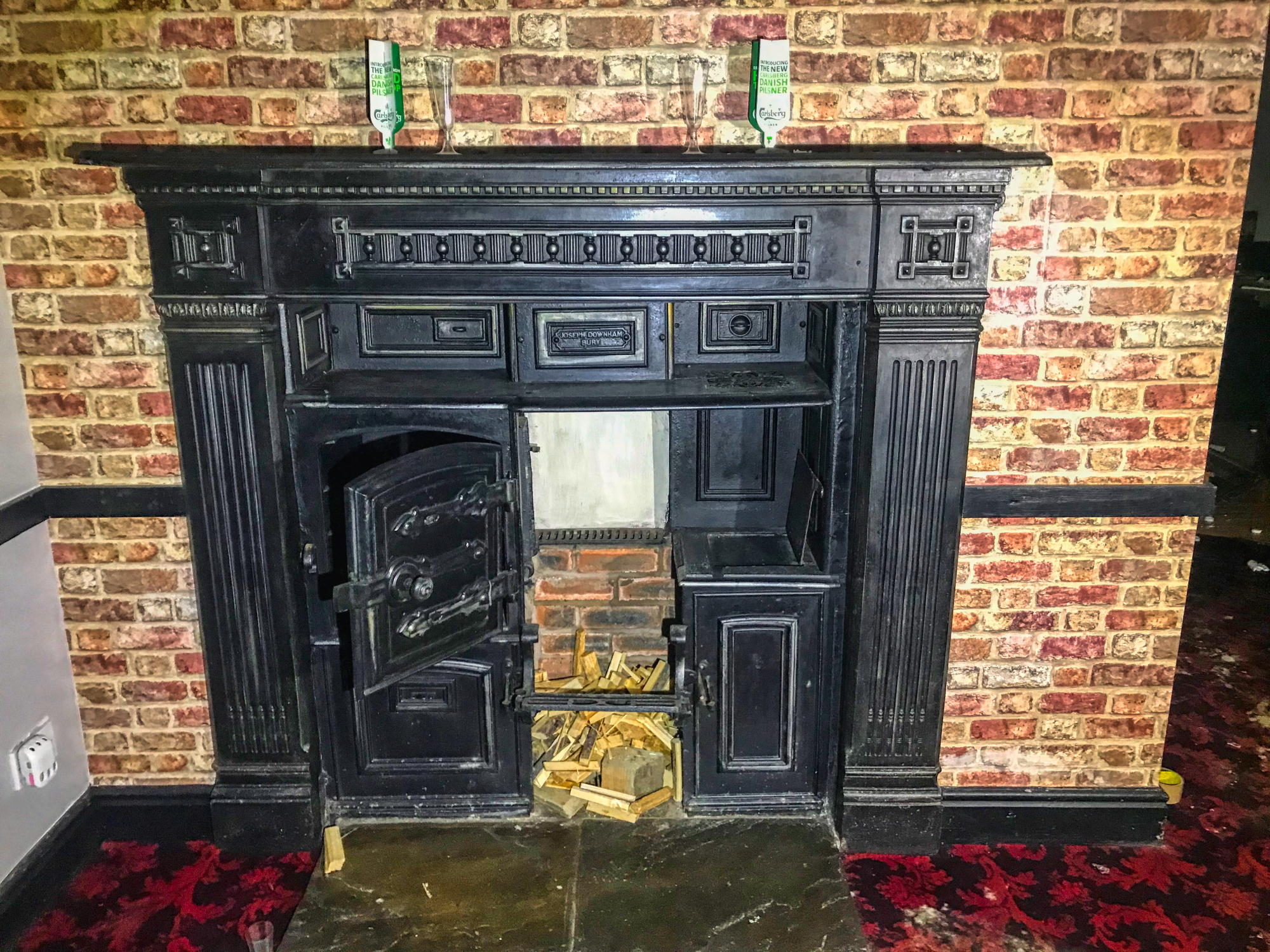 Besides the dearth of tables, some broken glass and items haphazardly strewn about, it was still in good condition.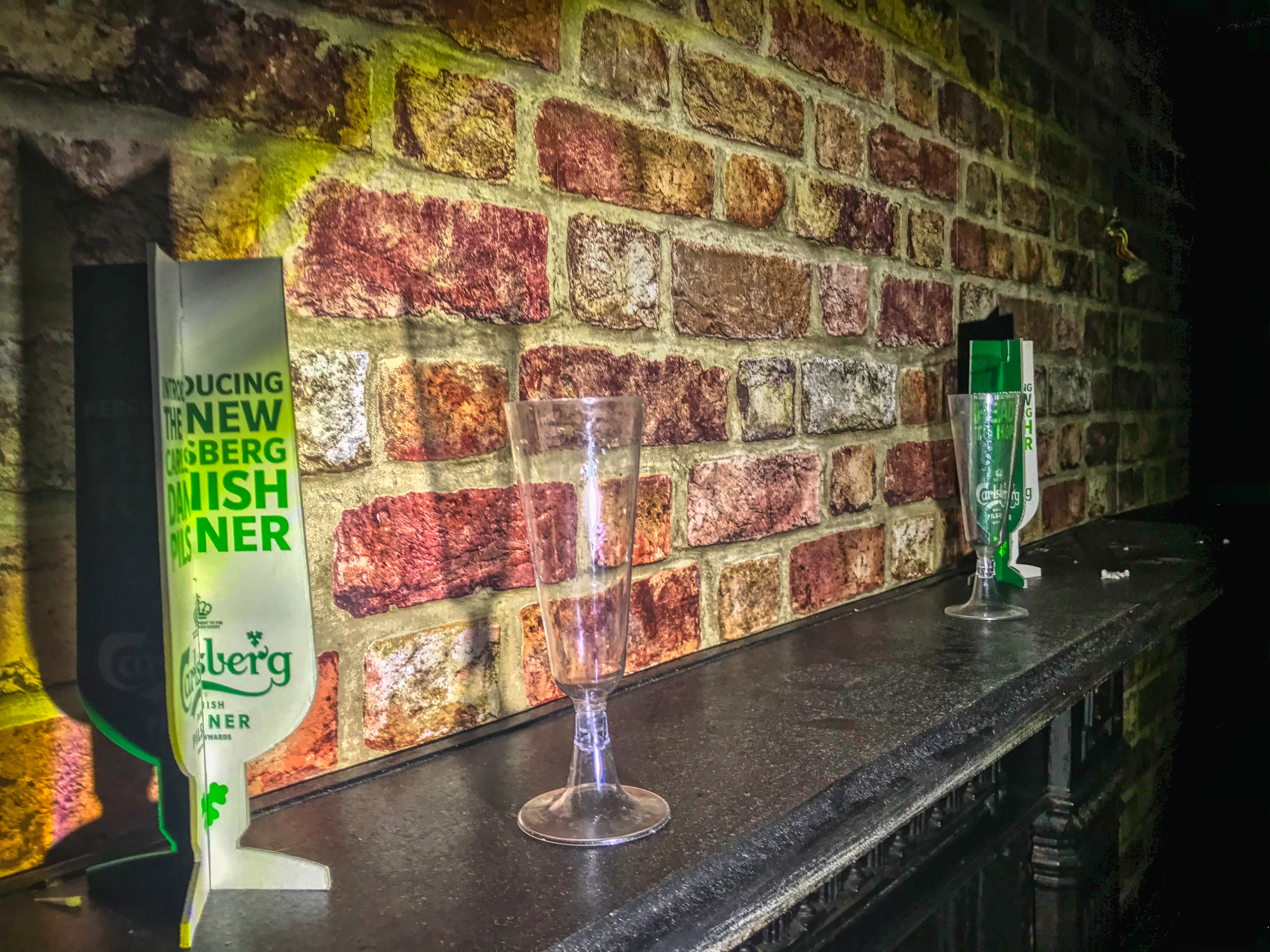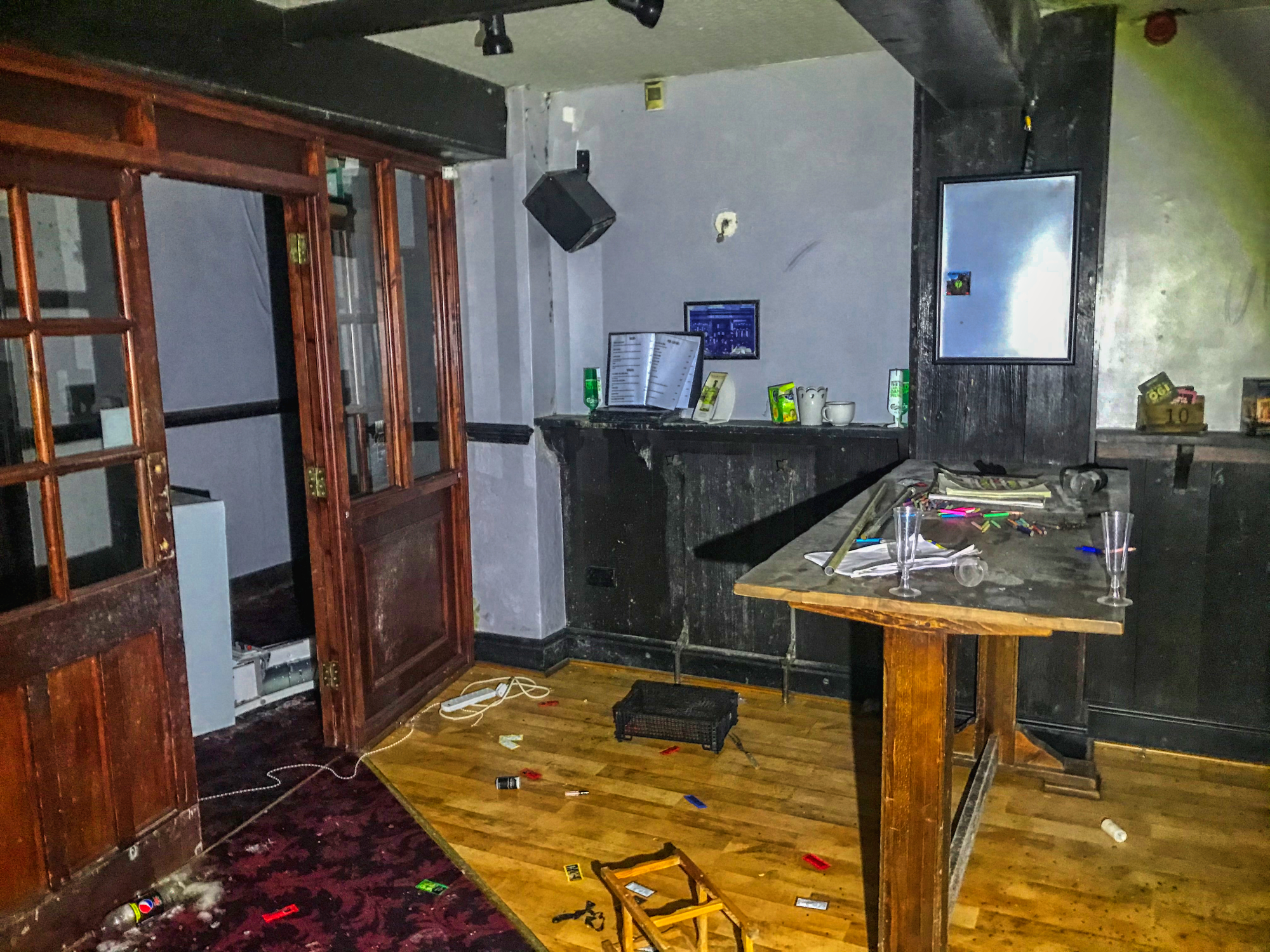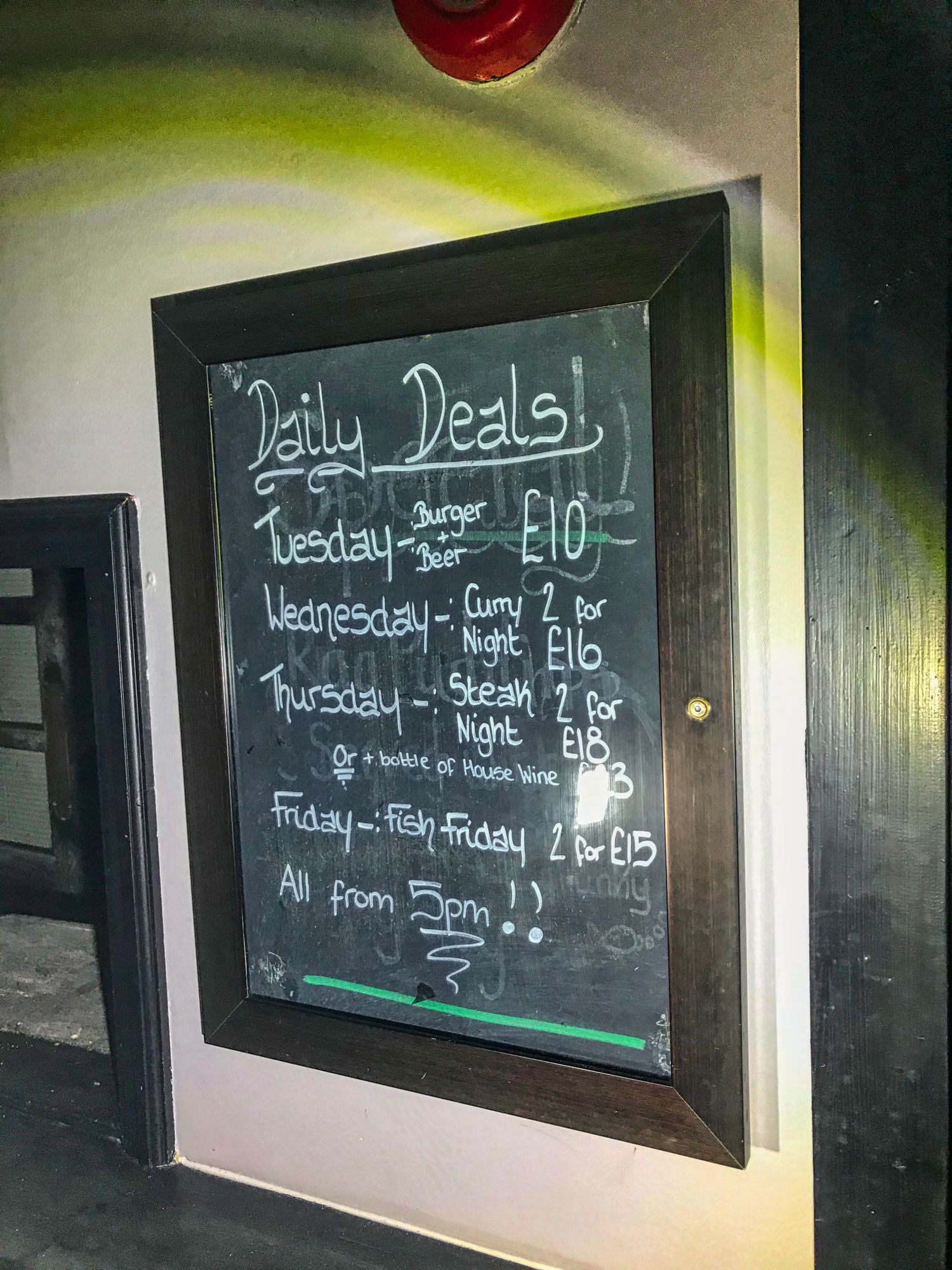 We Brits tend to have theme nights, one thing we can agree on is that Fish is always served on Fridays.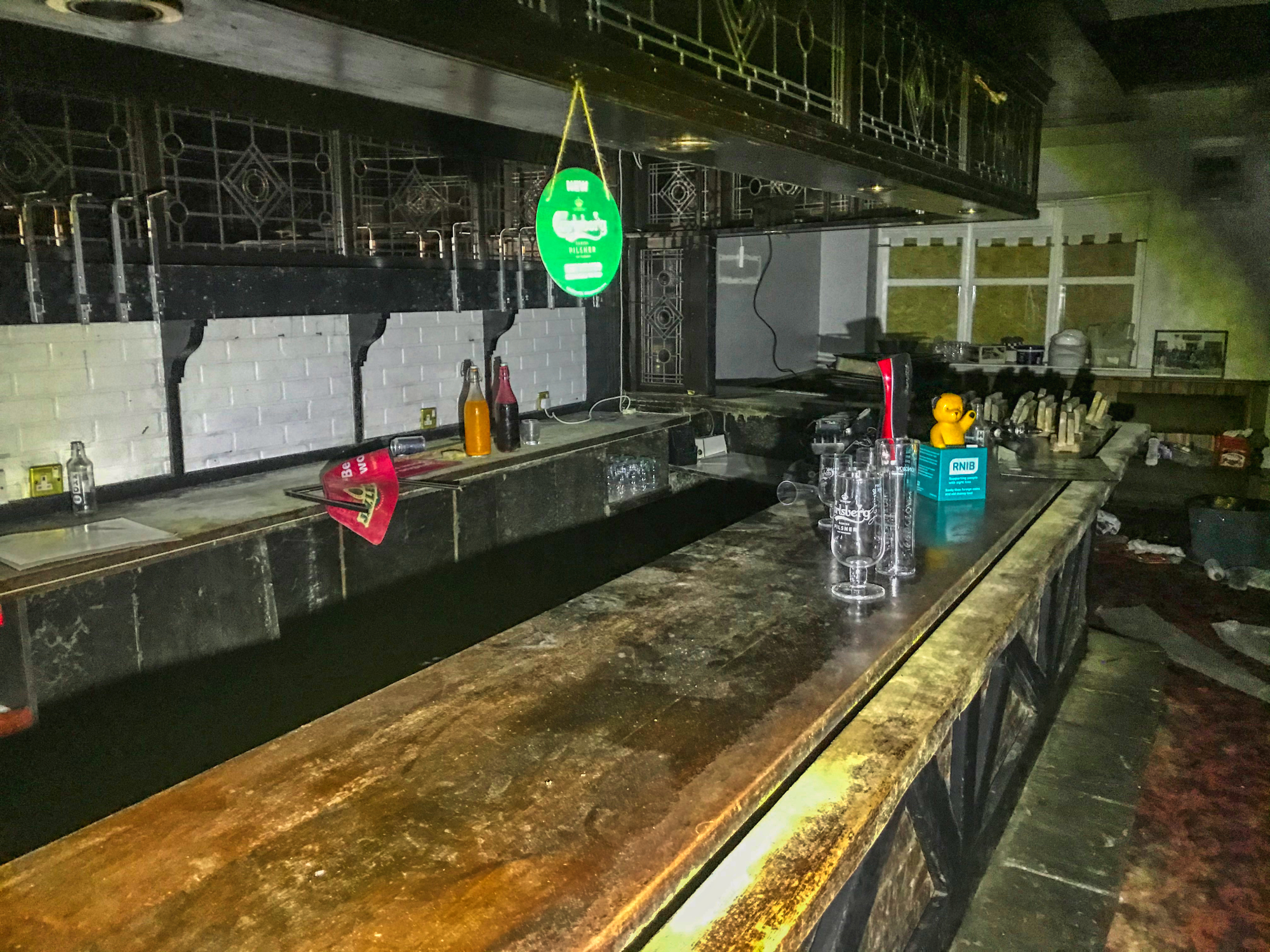 There were even a few drinks still on offer if you like Orange juice.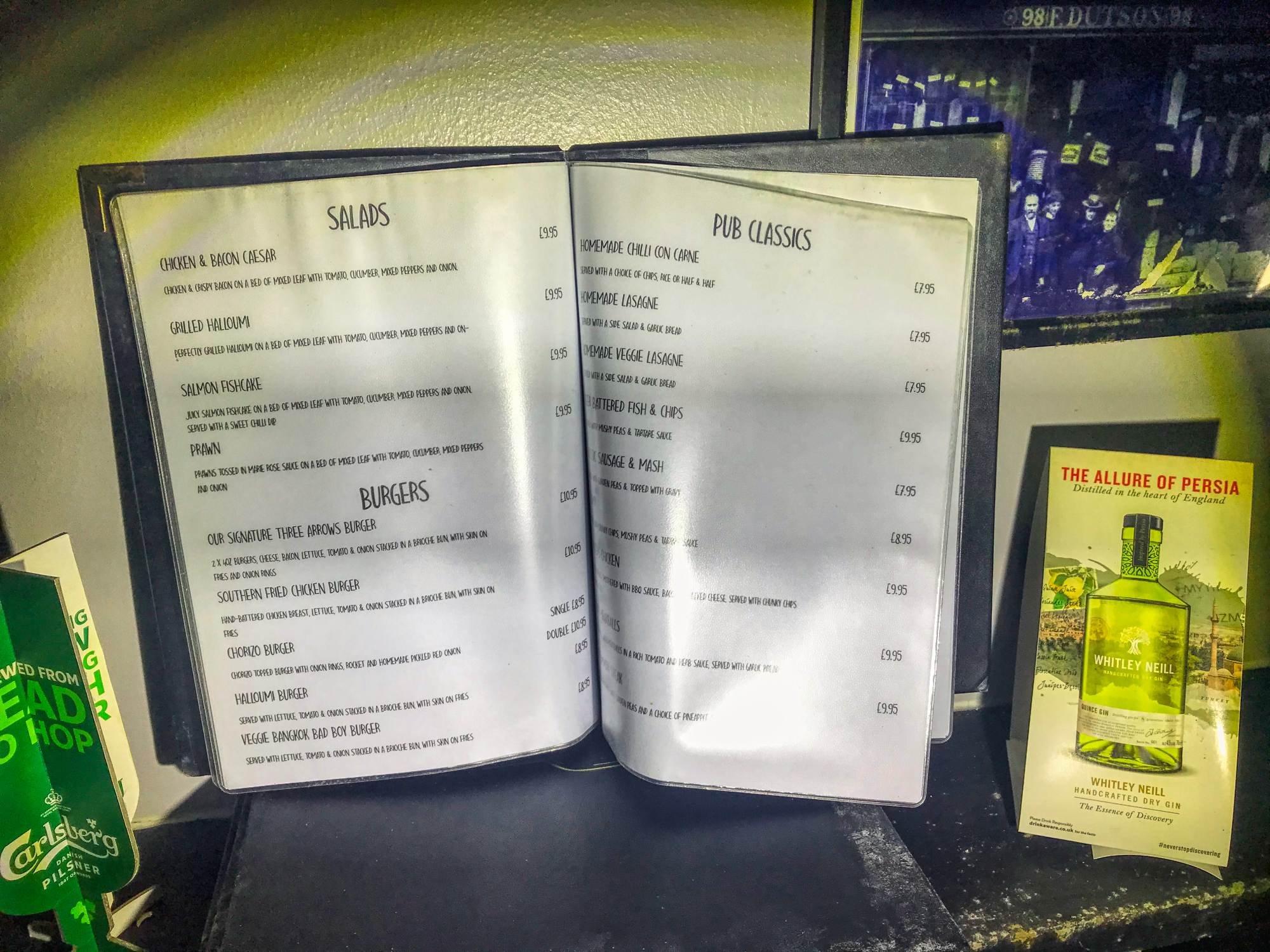 This is the usual type of pub food and not overly expensive.
Removing the rubber machine might have helped with the dogging problem.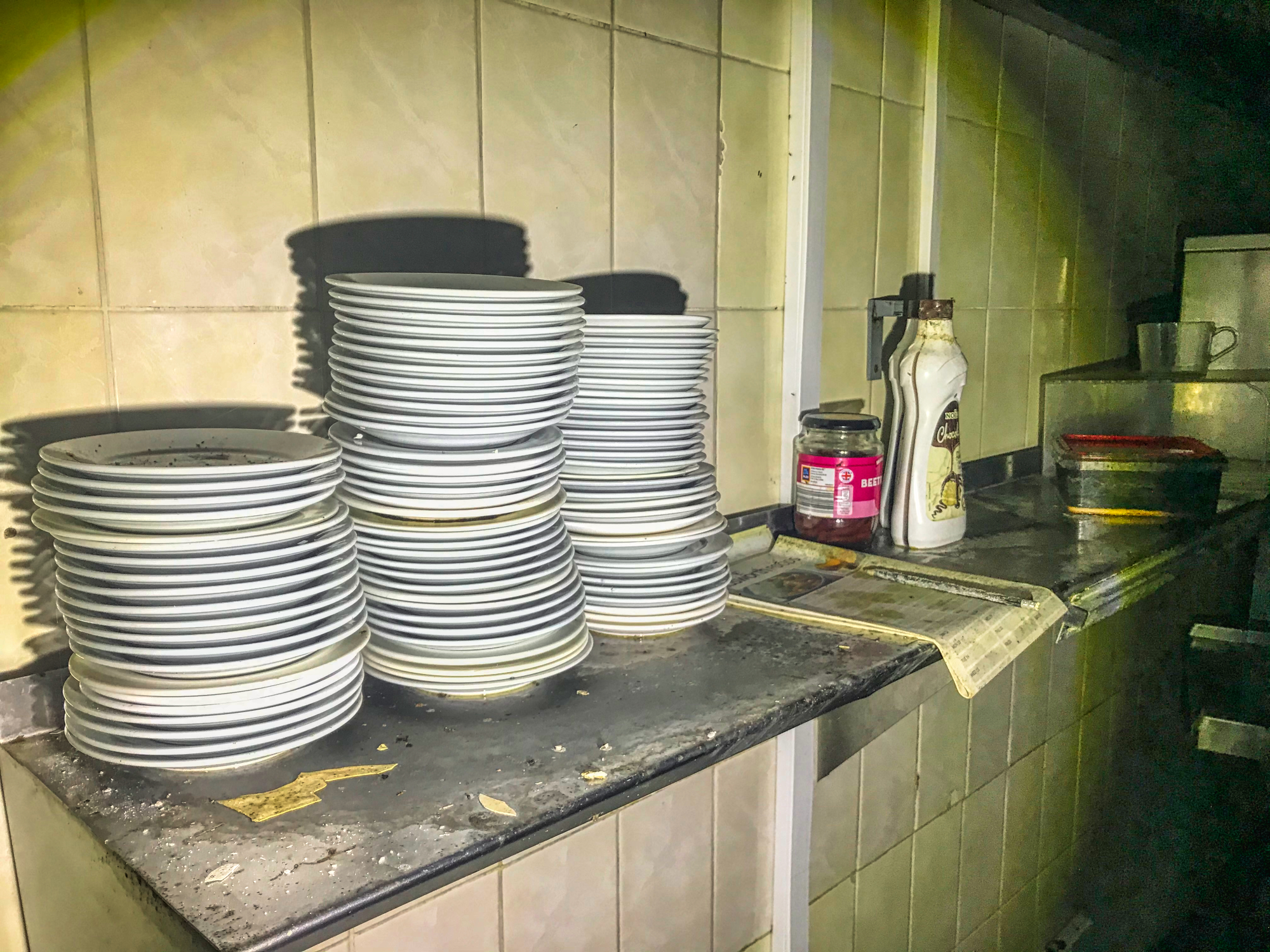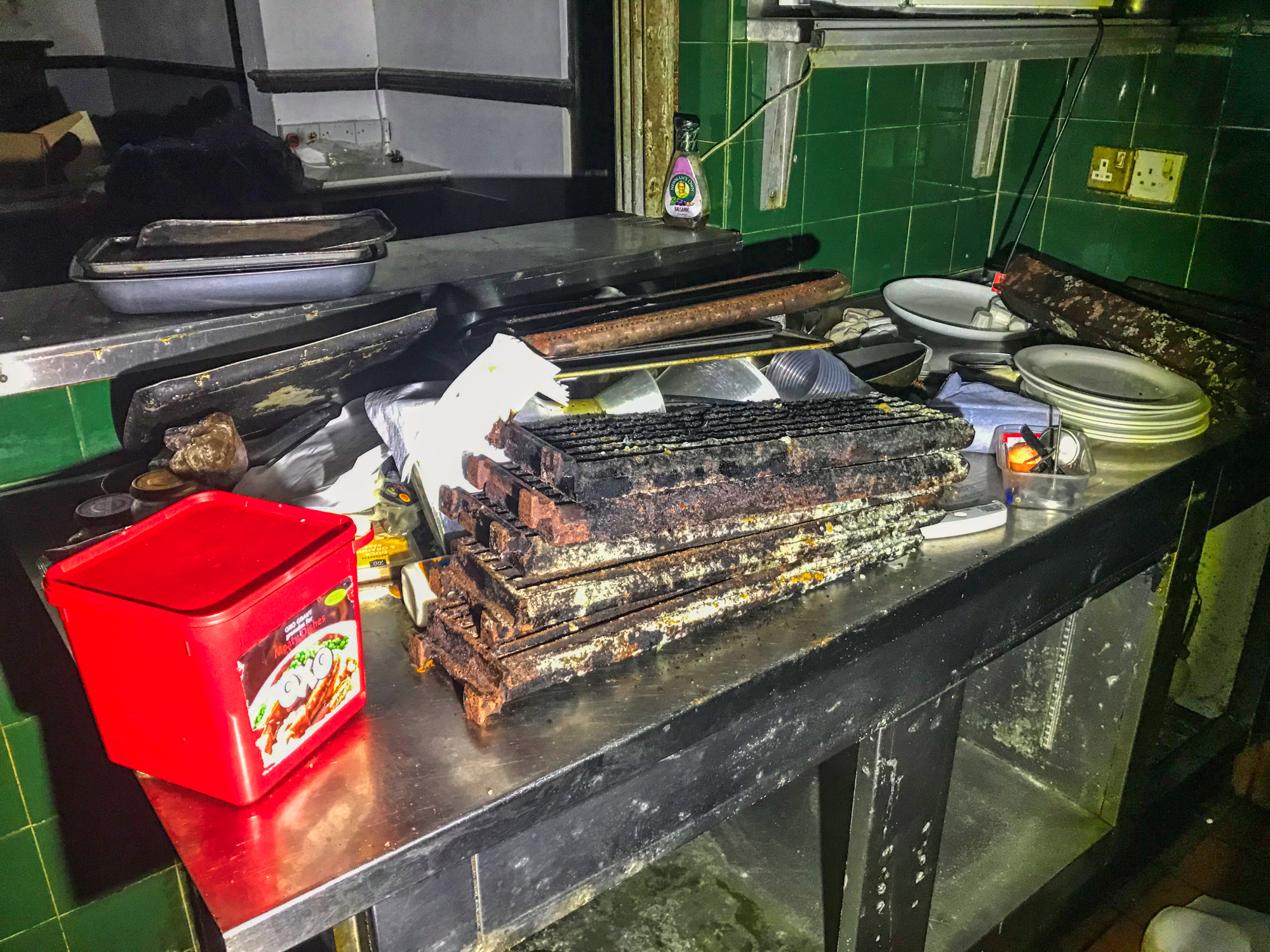 The kitchen did not stink too badly; I did not open this jar of pickled onions, just to have a smell.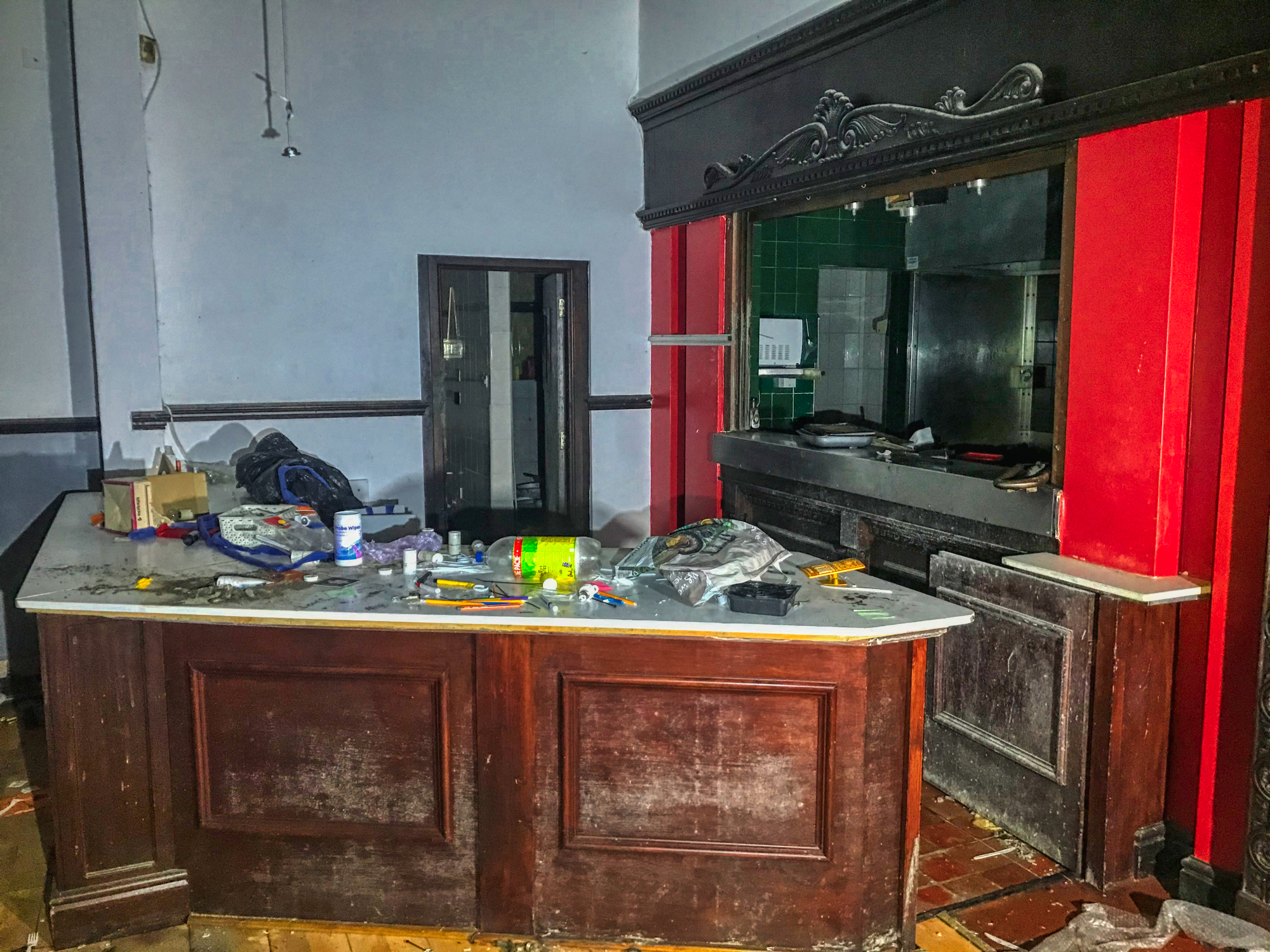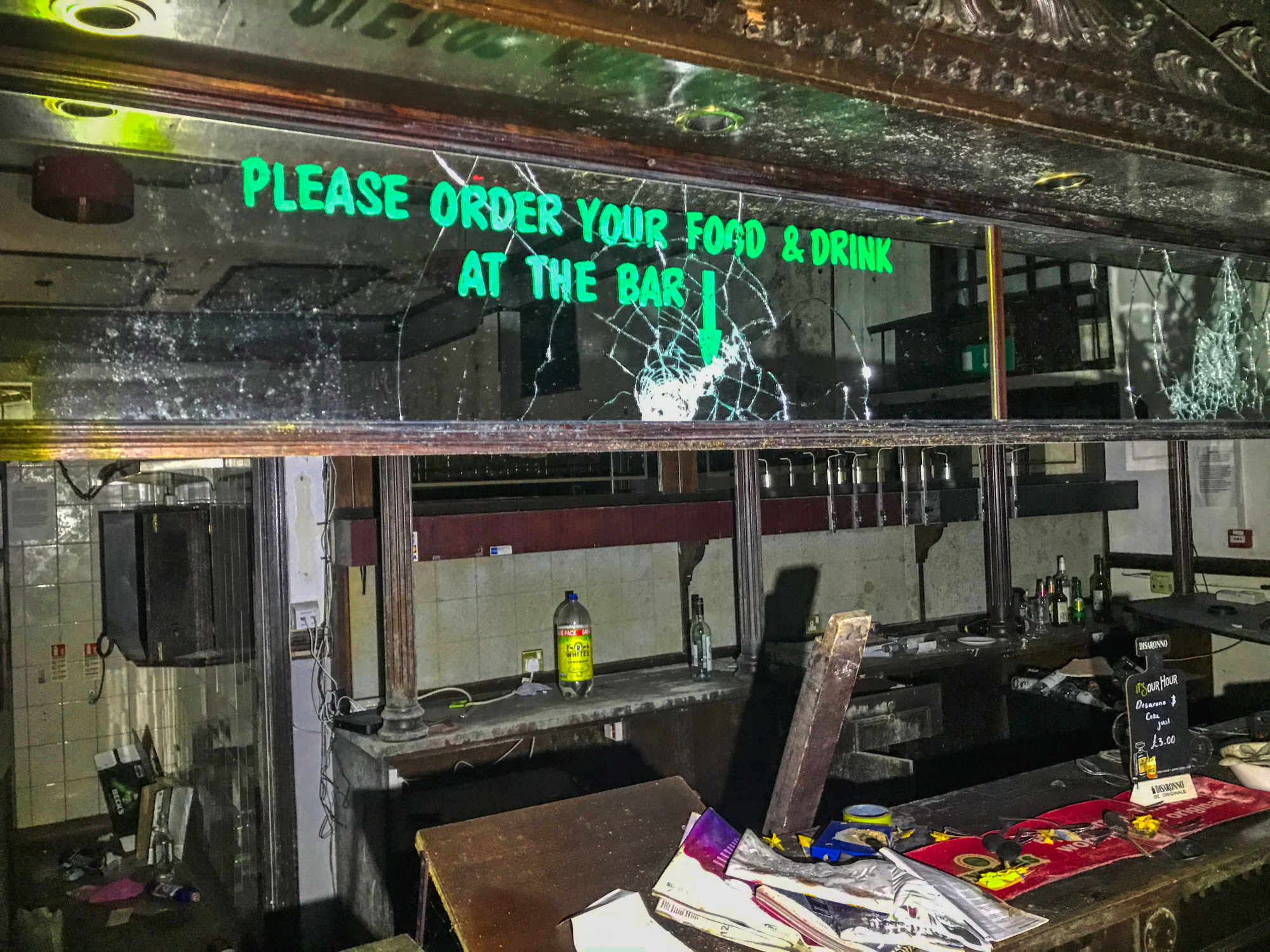 None of this and none of that, what kind of a restaurant is this?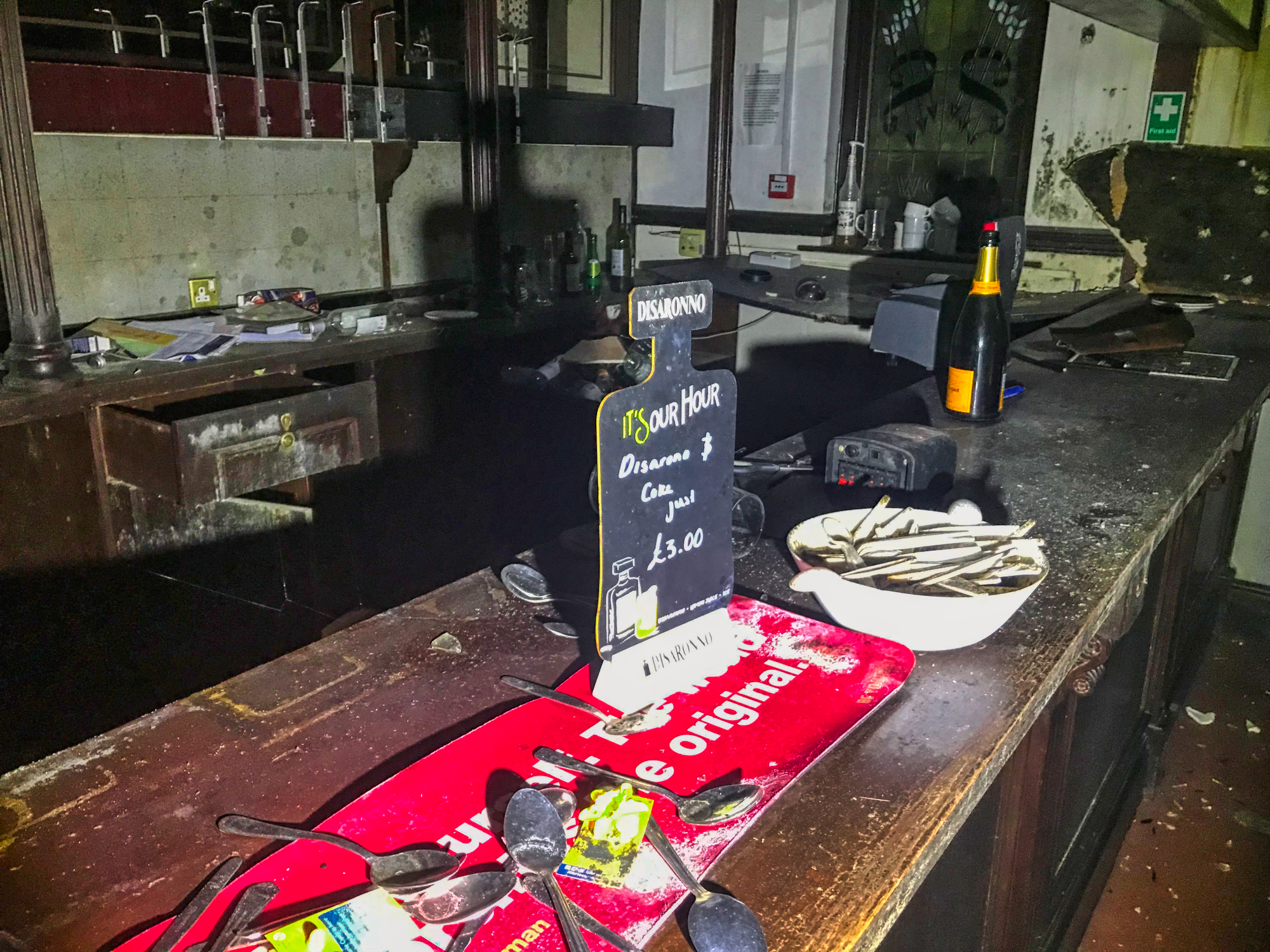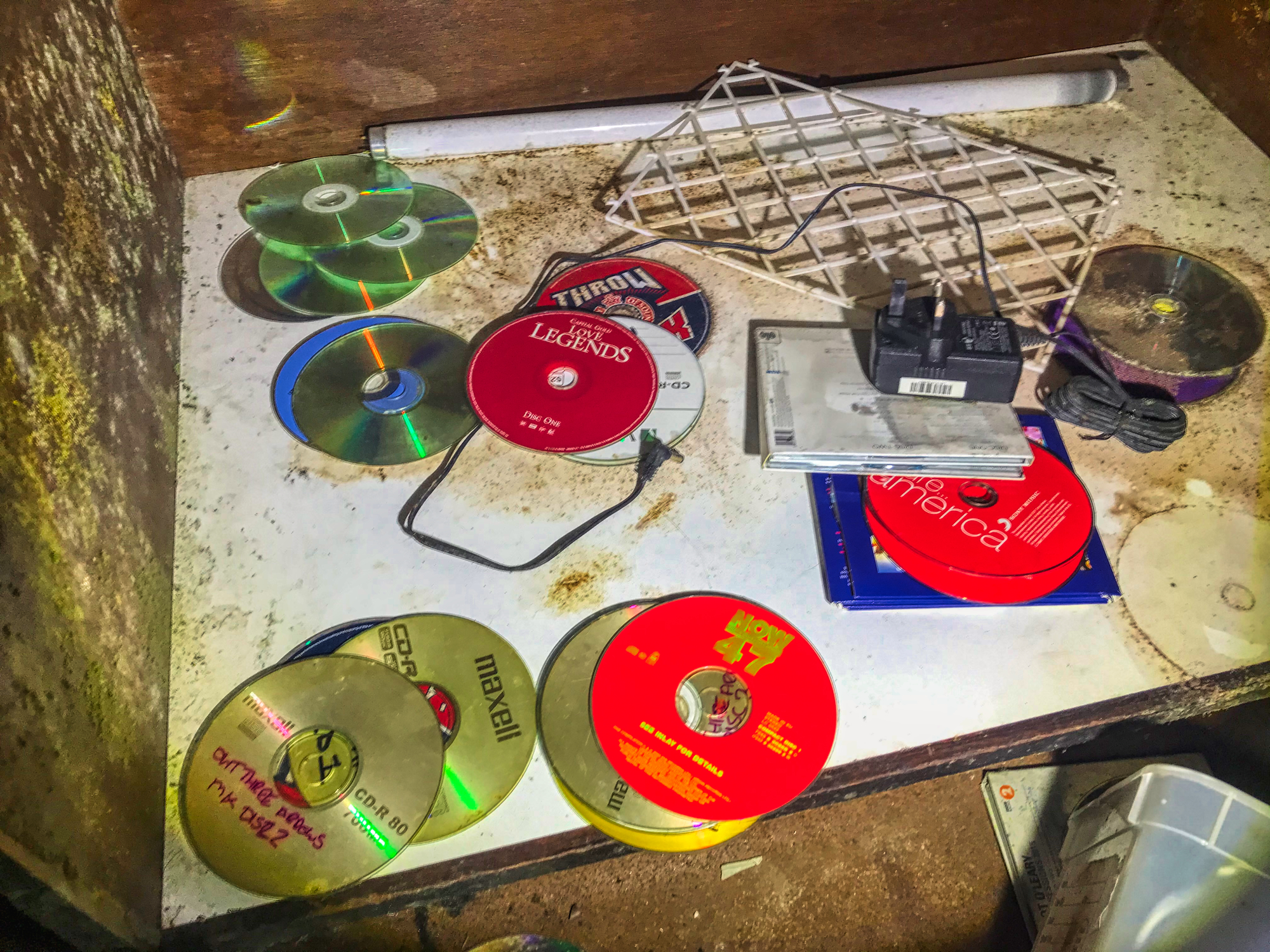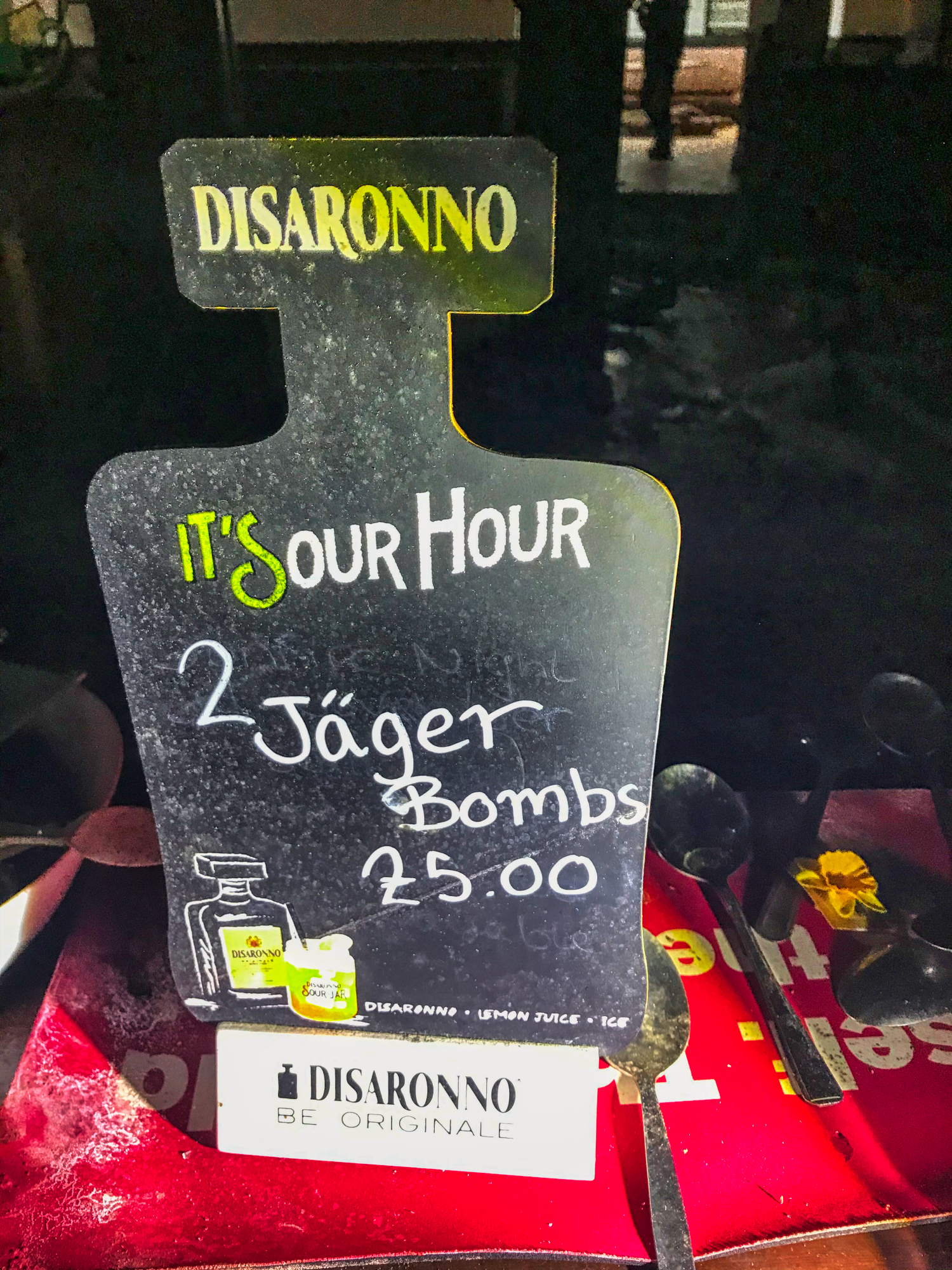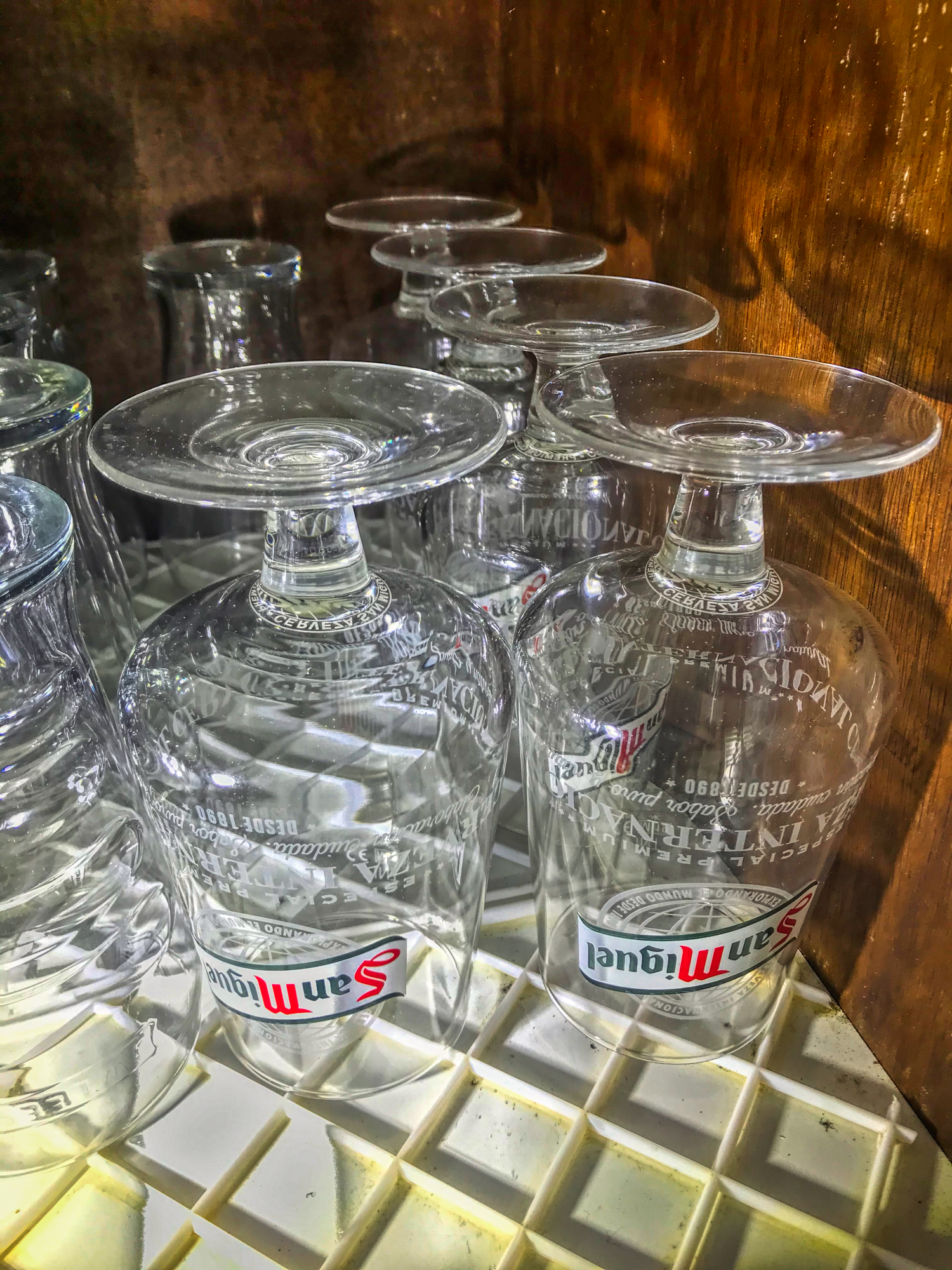 Looks at those San Miguel glasses; pristine!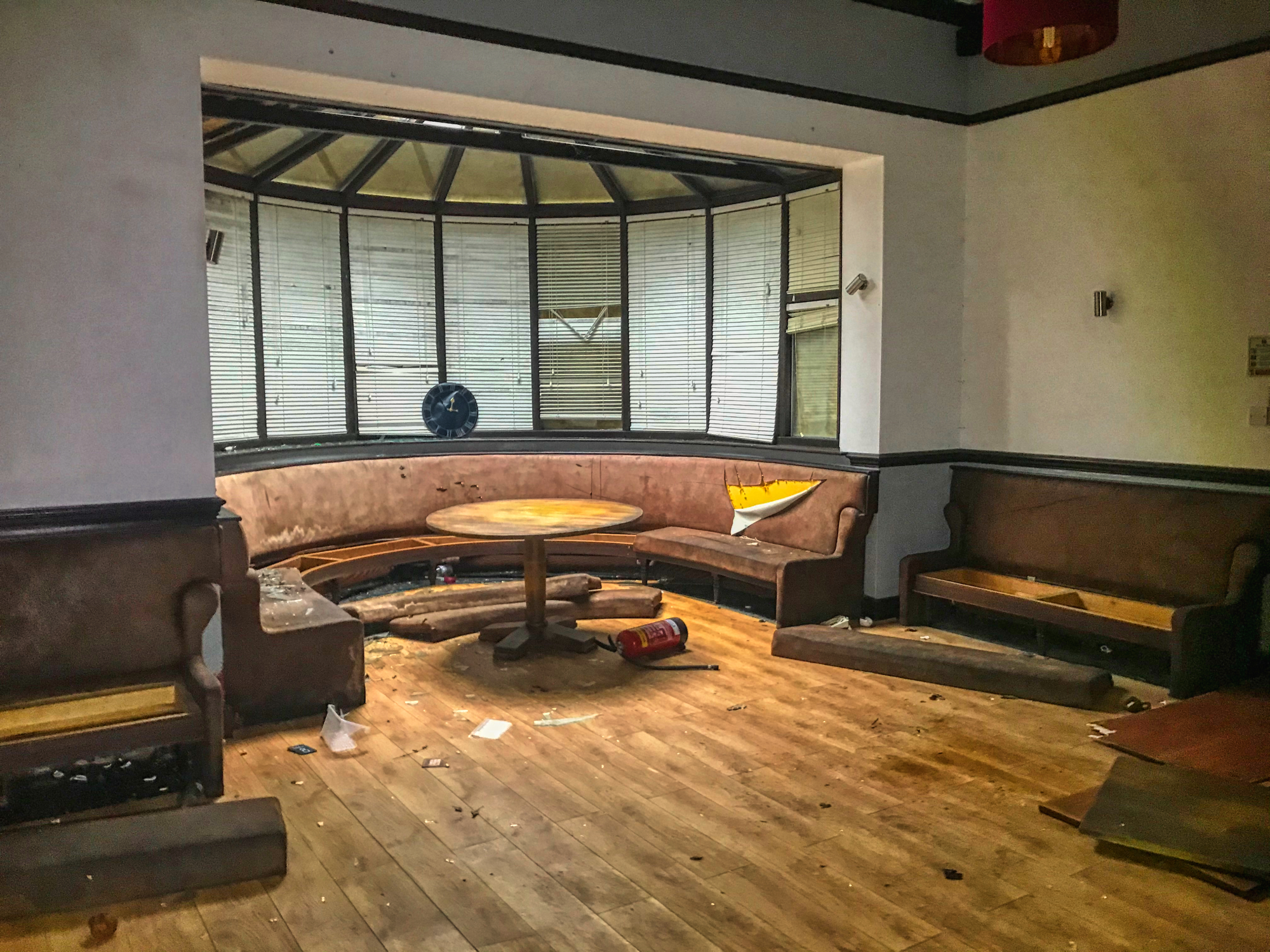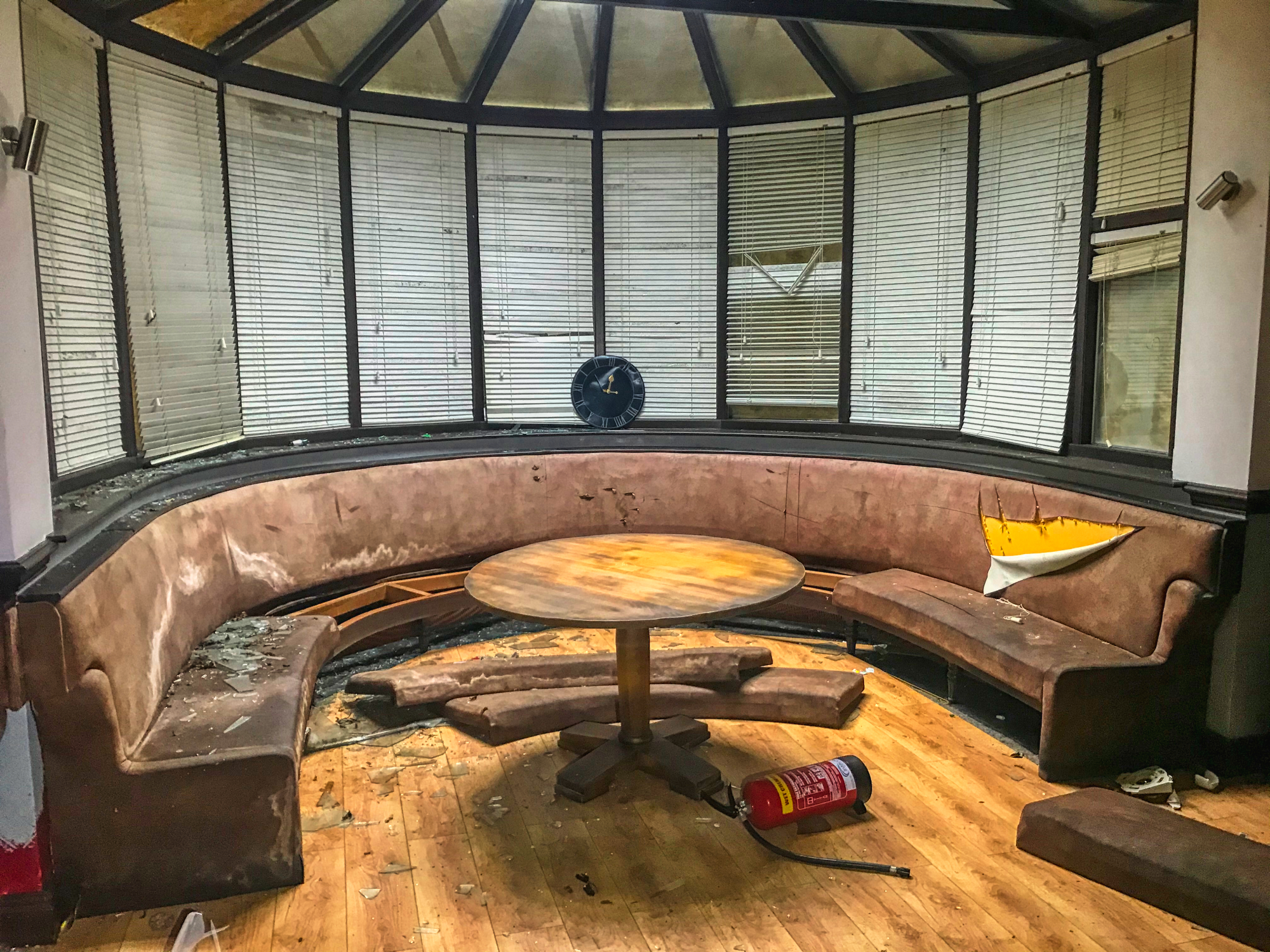 What a great seating area in that corner. If the food was not shit or even average, it would have been nice once.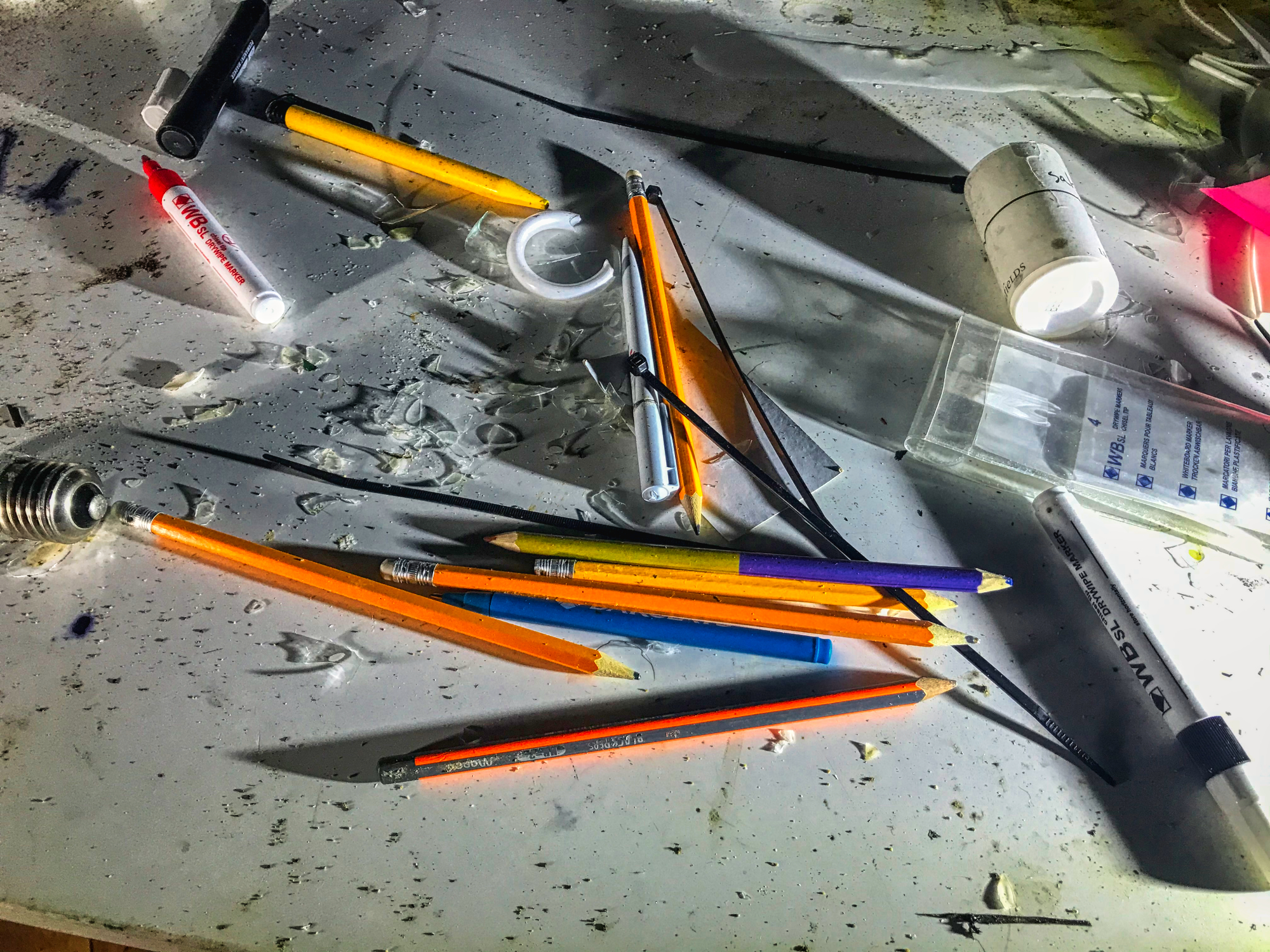 Broken glass, wherever you look and mixed in with all kinds of other objects.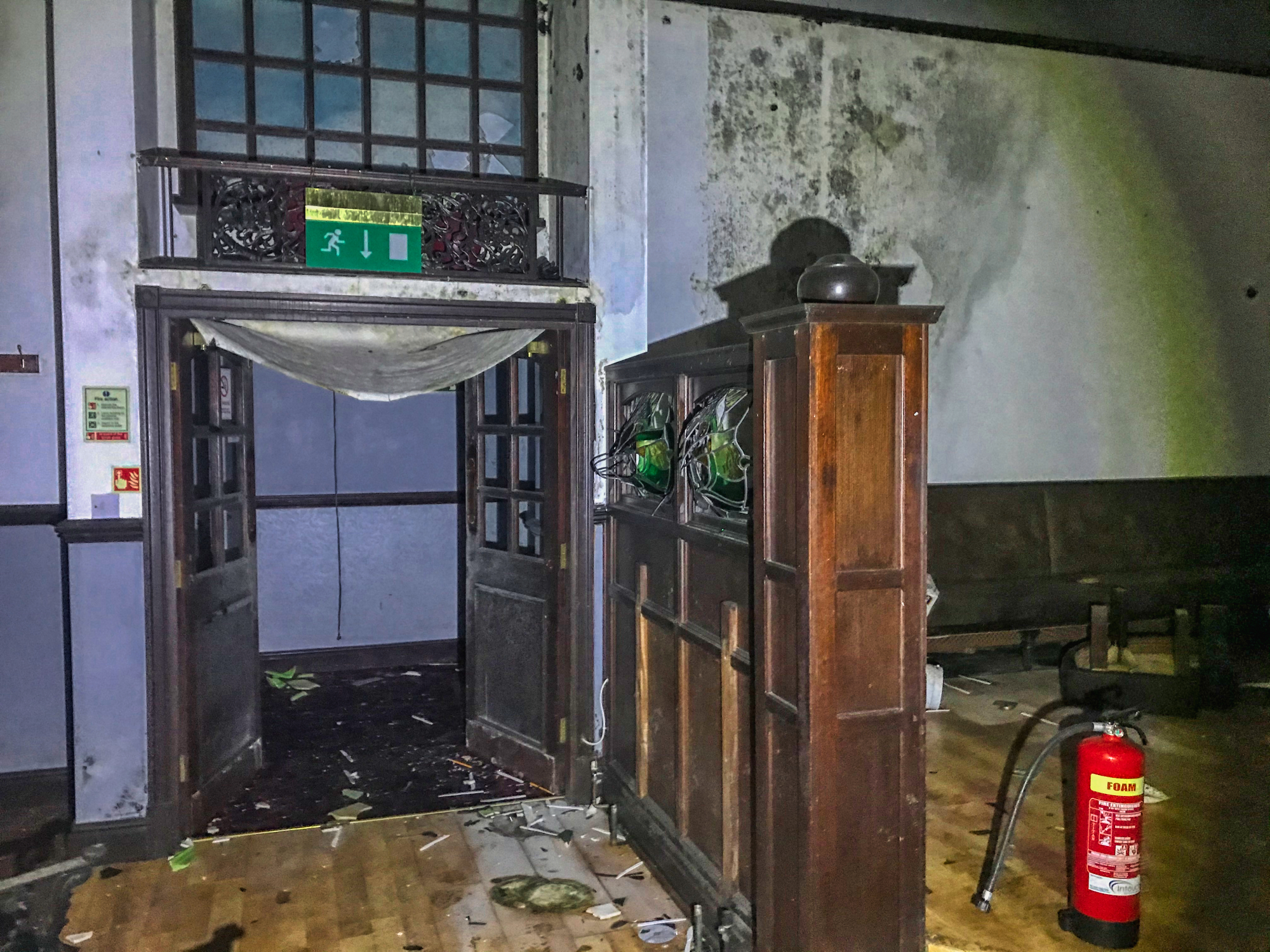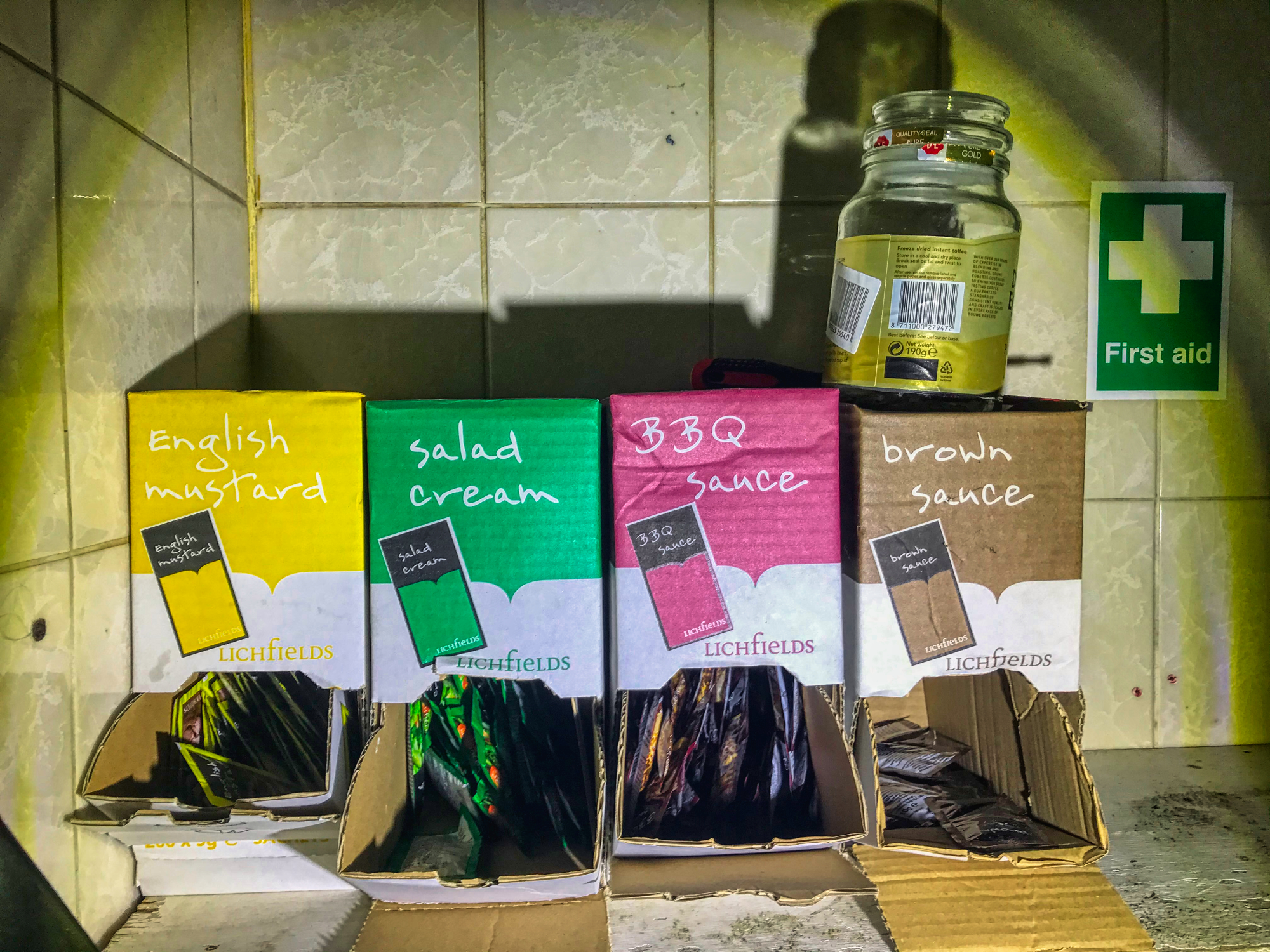 They always seem to leave the condiments behind. Sauce anyone?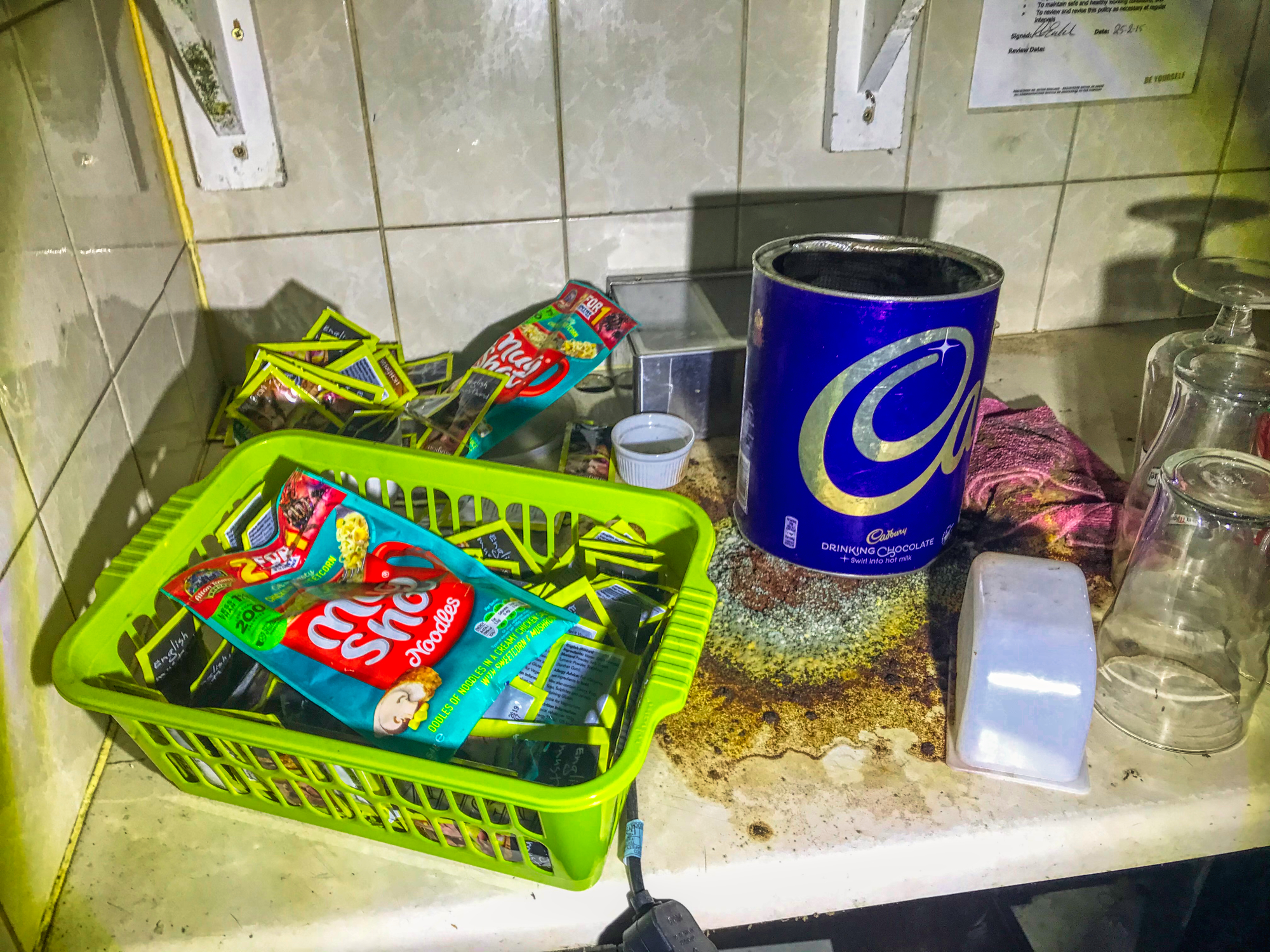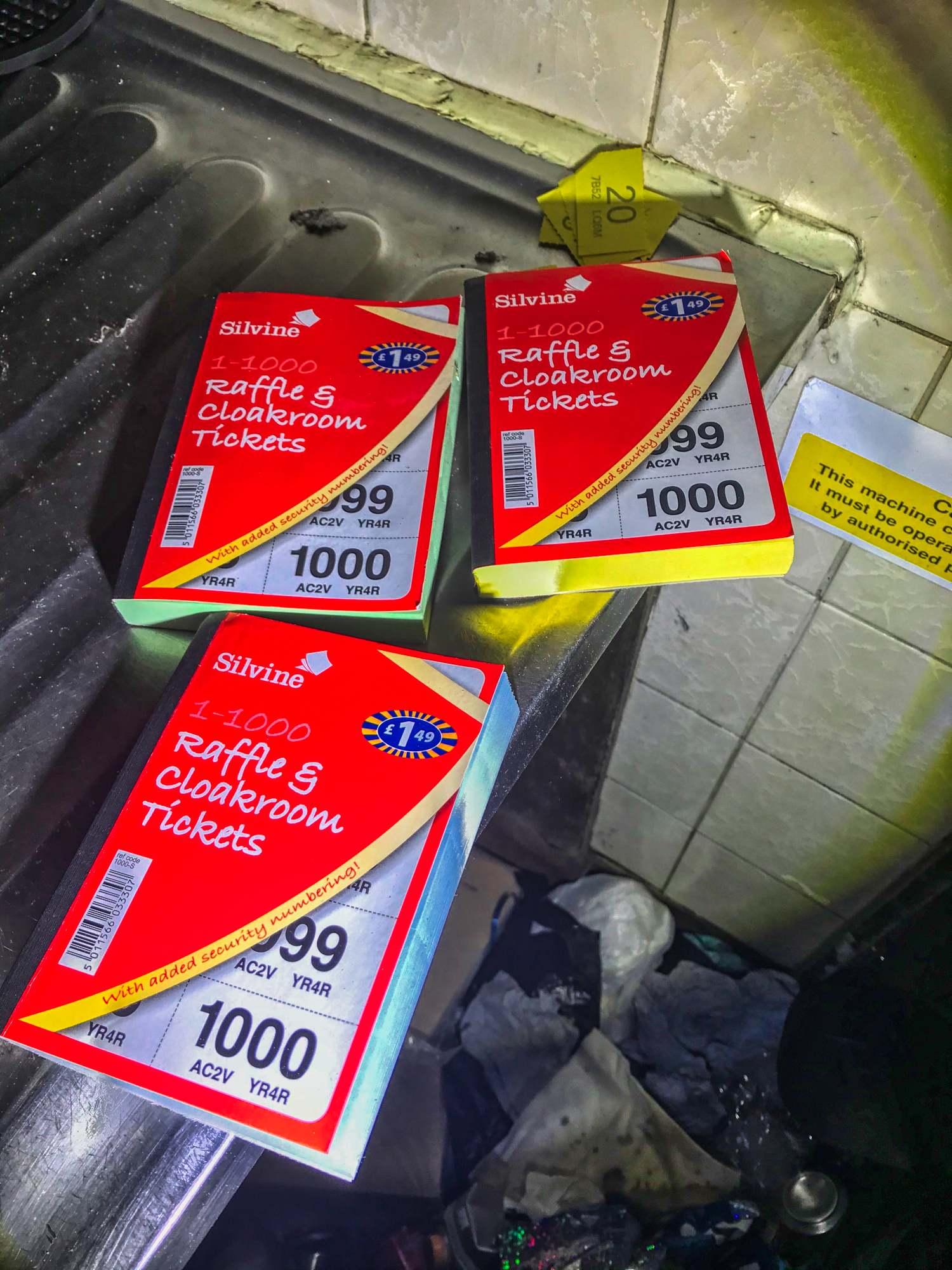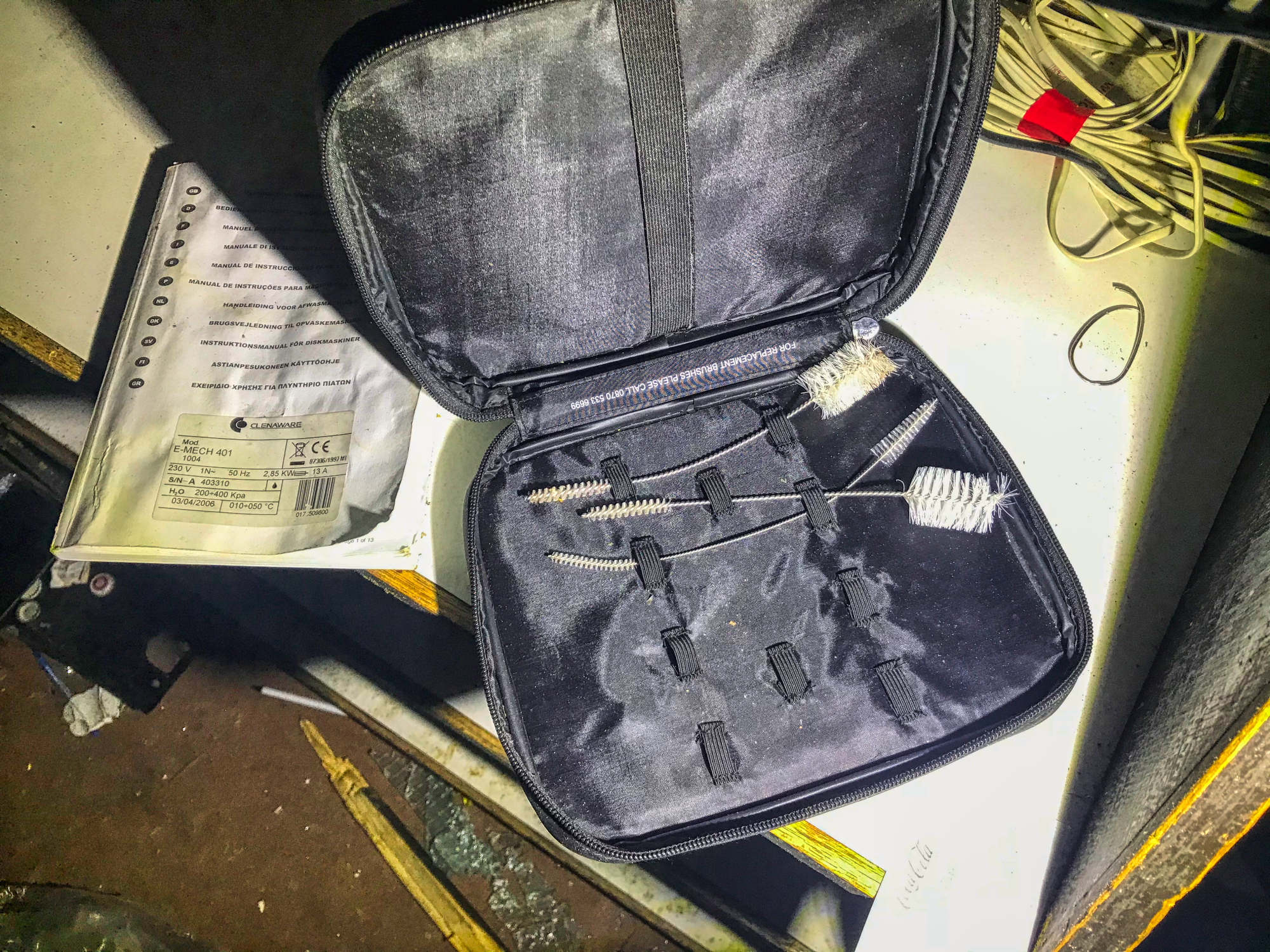 I wonder what that used to house?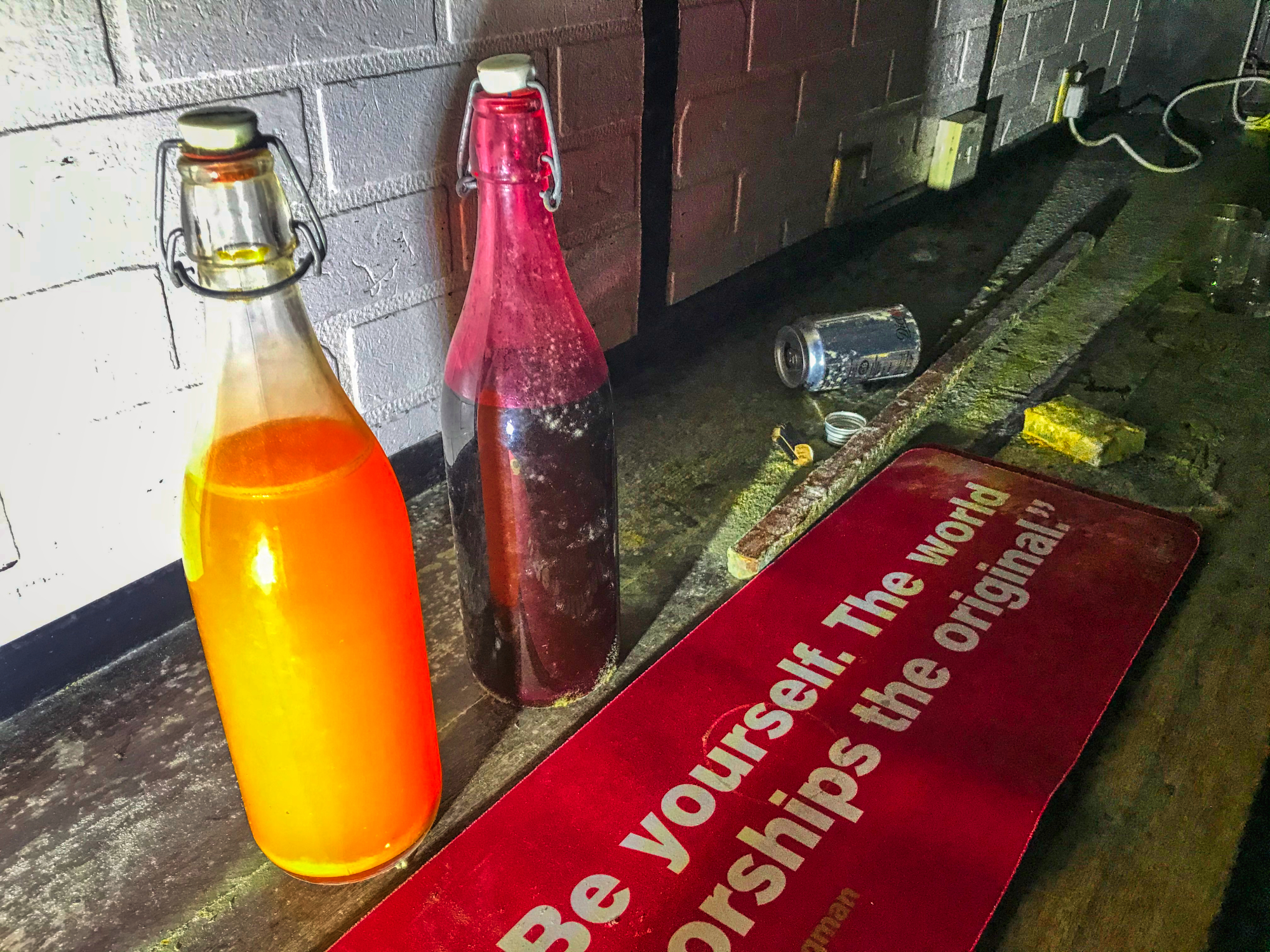 Those juices looking a little too festered. As thirsty as I was, I declined to have a taste.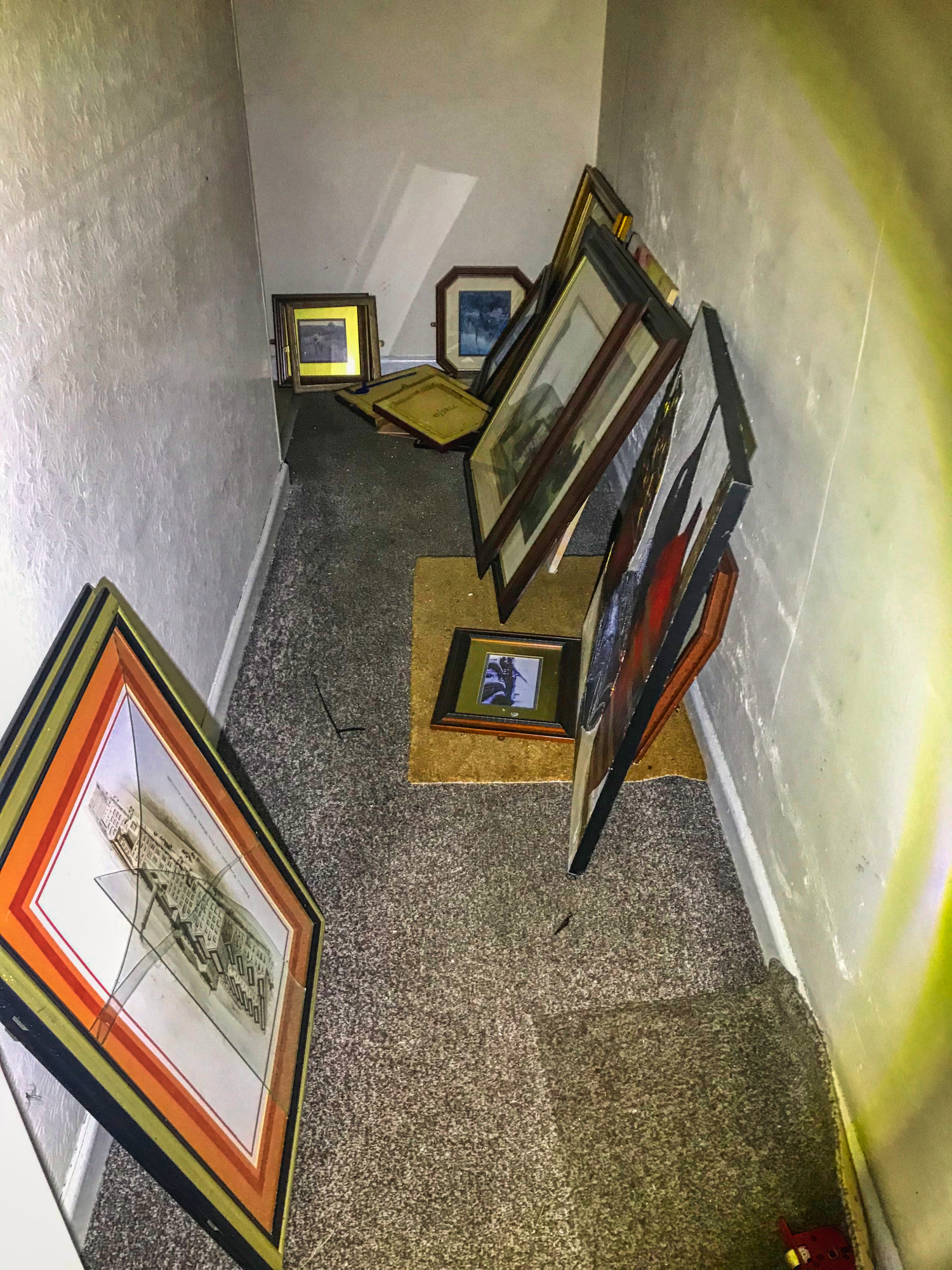 We left feeling quite victorious. Getting in was not so easy and did test my dexterity more than normal.
I saw little other reports about 'The Three Arrows' during October 2020 after we visited.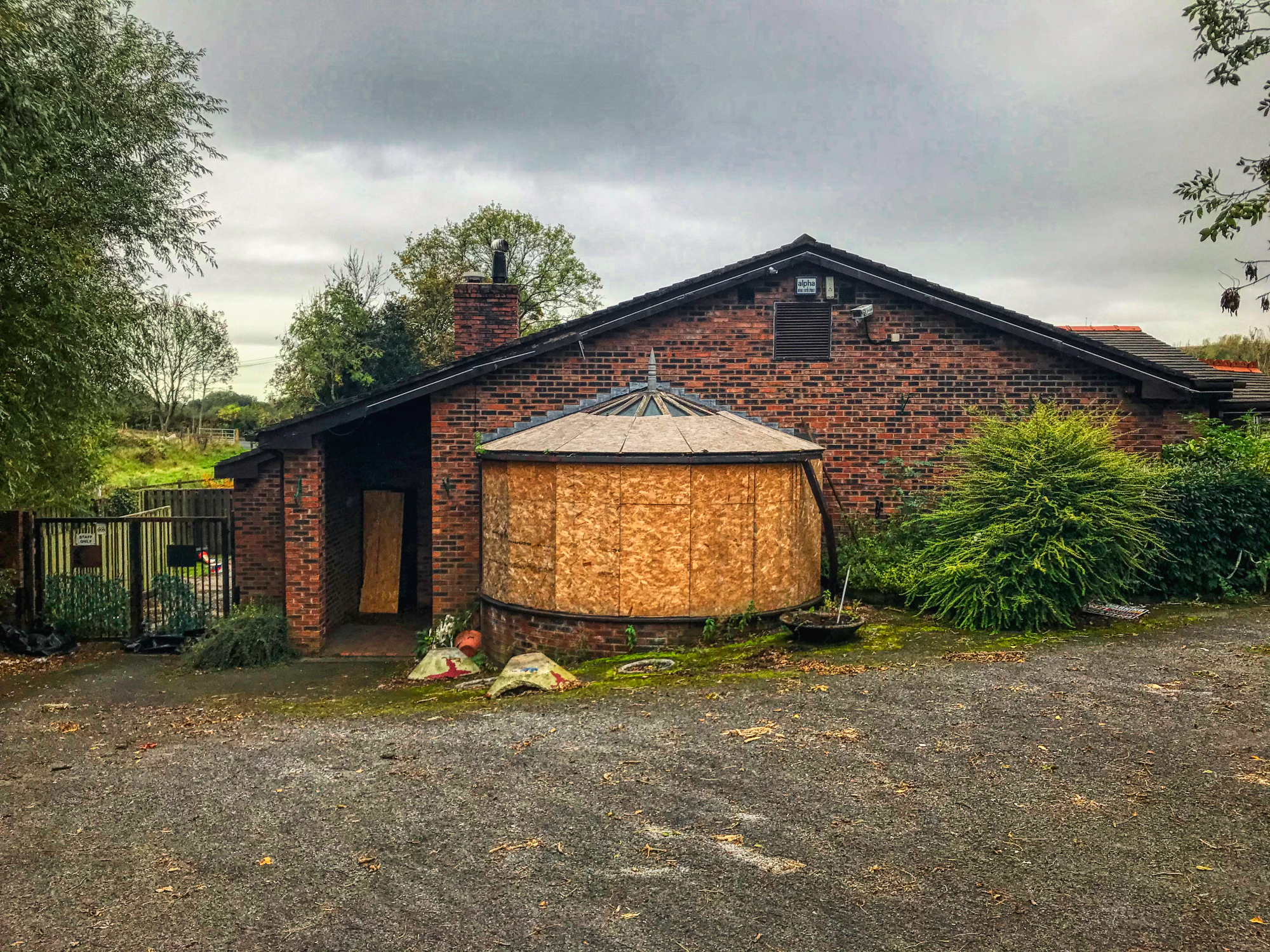 I feel it may have been off-limits to most explorers who lacked a certain…, how can I put this… creativity when looking for alternative methods of gaining entry.

Do you like posting your Urbex content and photography for FREE on Facebook and YouTube? I like to get some form of reward for my work and every time I create I do just that. Take a look at The Urbex Community on HIVE.
If you want to keep creating for FREE then ignore what you are reading. If you want to be like me and gain something other than BUGGER ALL for your work then click here and learn about posting on the HIVE blockchain.

Earn FREE EOS from Coinbase by taking partaking in a simple quiz here
Earn currency while you play brewing virtual beer with CryptoBrewMaster
Earn currency while you play and become a global Rock Star with Rising Star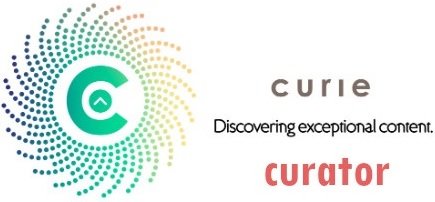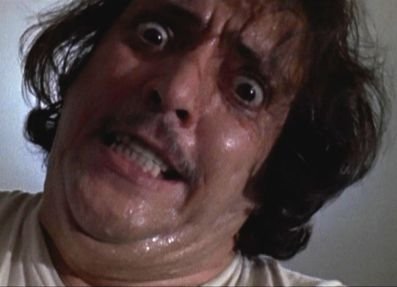 If you found this article so invigorating that you are now a positively googly-eyed, drooling lunatic with dripping saliva or even if you liked it just a bit, then please upvote, comment, rehive, engage me or all of these things.
---
---