Tales of the Urban Explorer: The Masons Arms
Just about everyone on the local scene had been to 'The Masons Arms' before I got there which included my buddy @anidiotexplores.
You could say this was on the local TourBus but there could be potential complaints about the lack of quality from the unsuspecting passengers disembarking.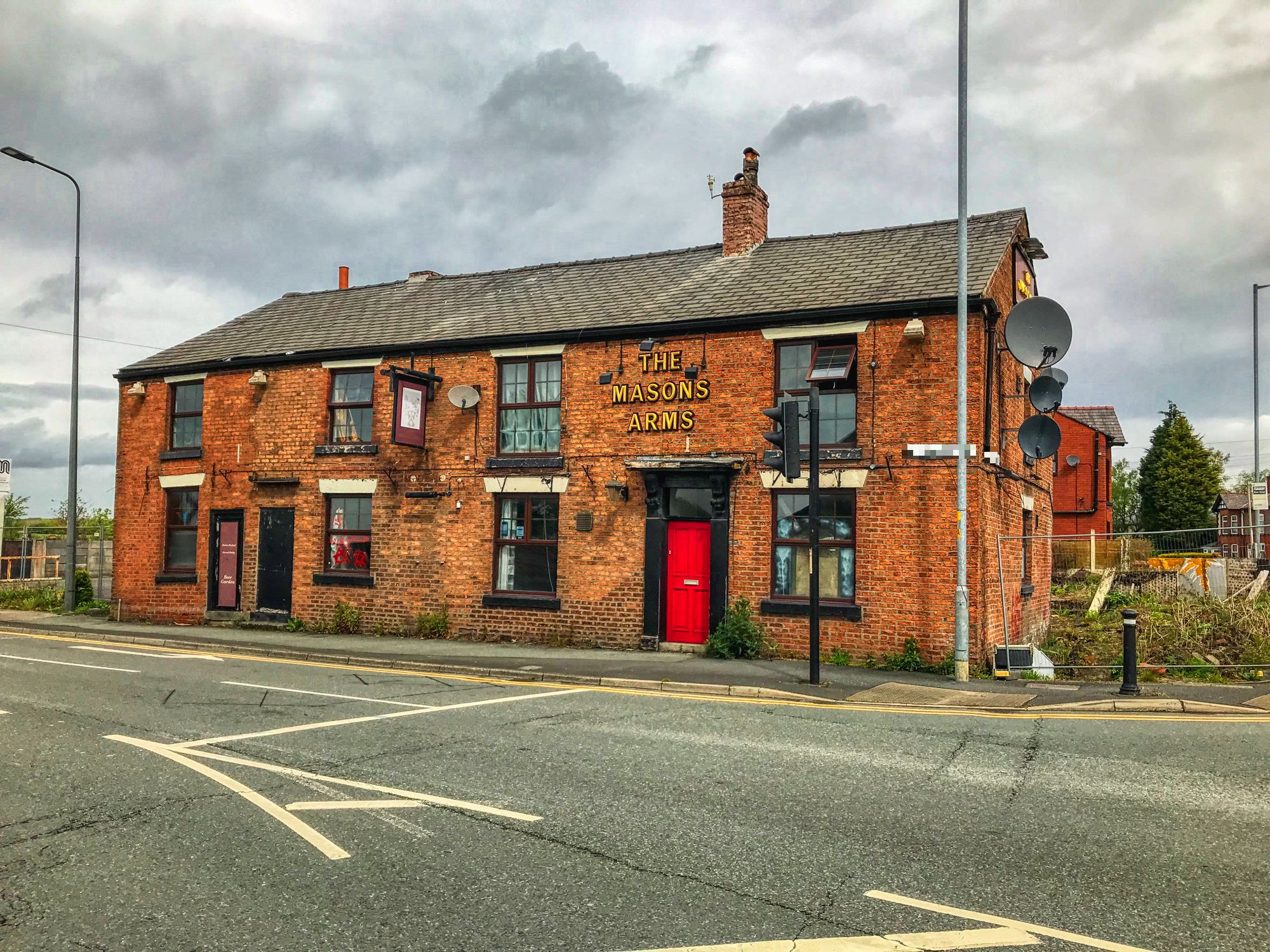 It was not going to be a stellar A+ explore I knew, but it was our first stop and very probably not a fail especially having been given the heads up.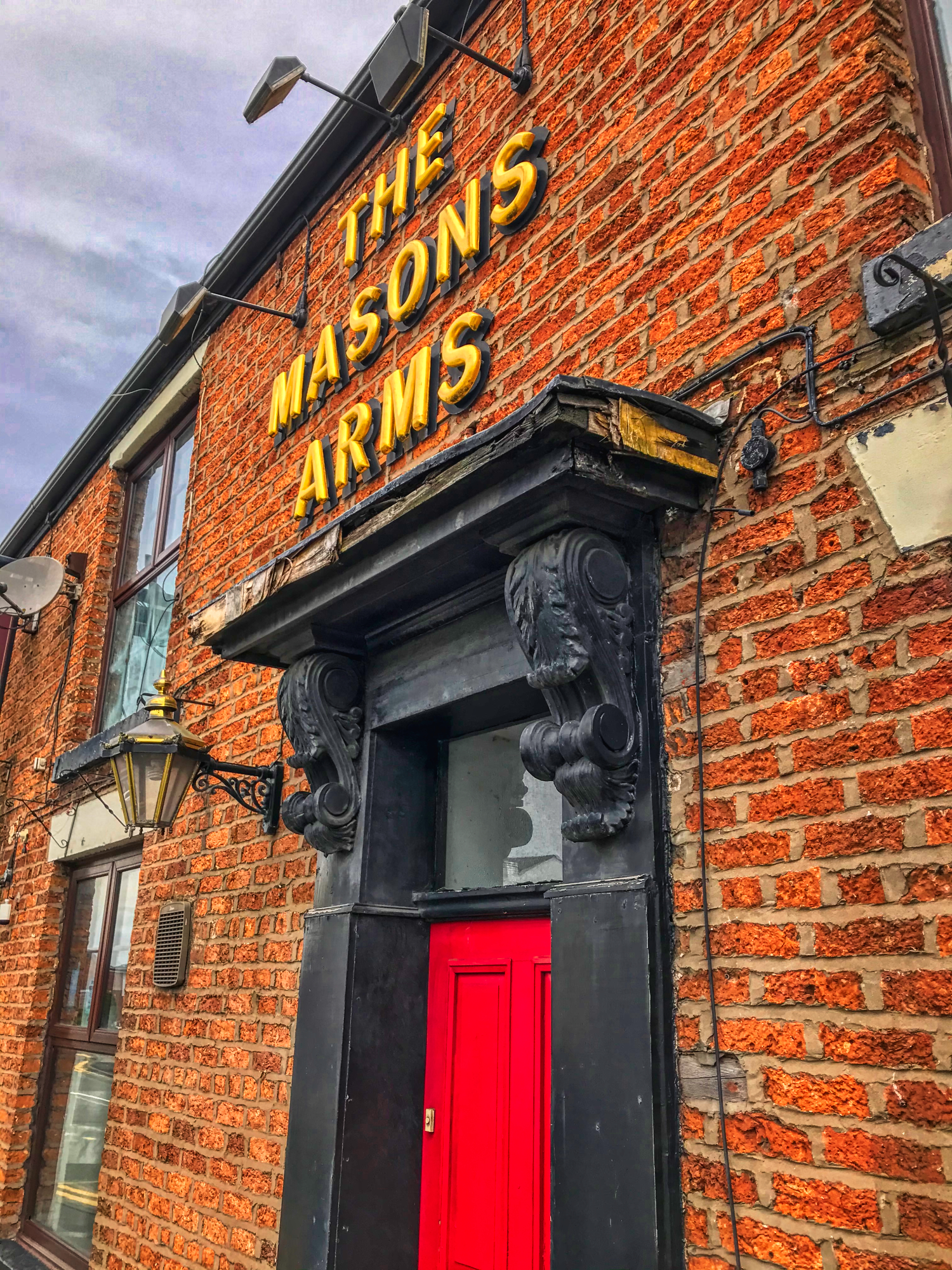 Finding even a smidge of history about 'The Masons Arms' was not easy though I found this archive image reputed to have been taken in 1928.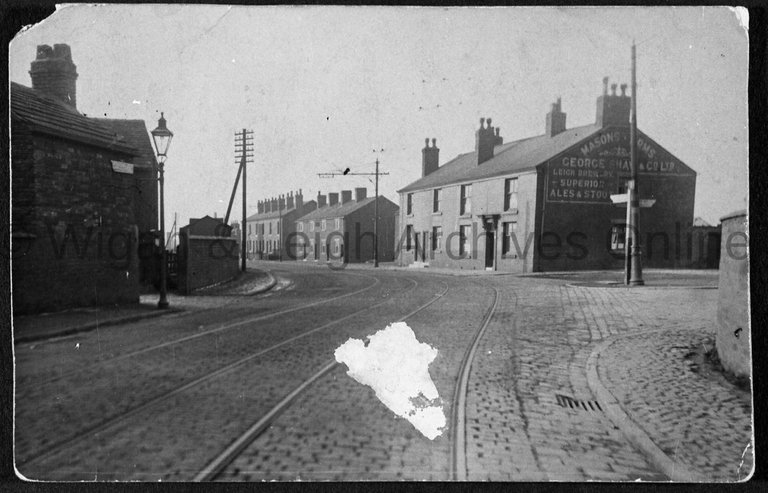 Source
There are also plans to build an apartment block which would mean the demolition of yet another part of England's history. After my explore I was no longer sure that was going to happen.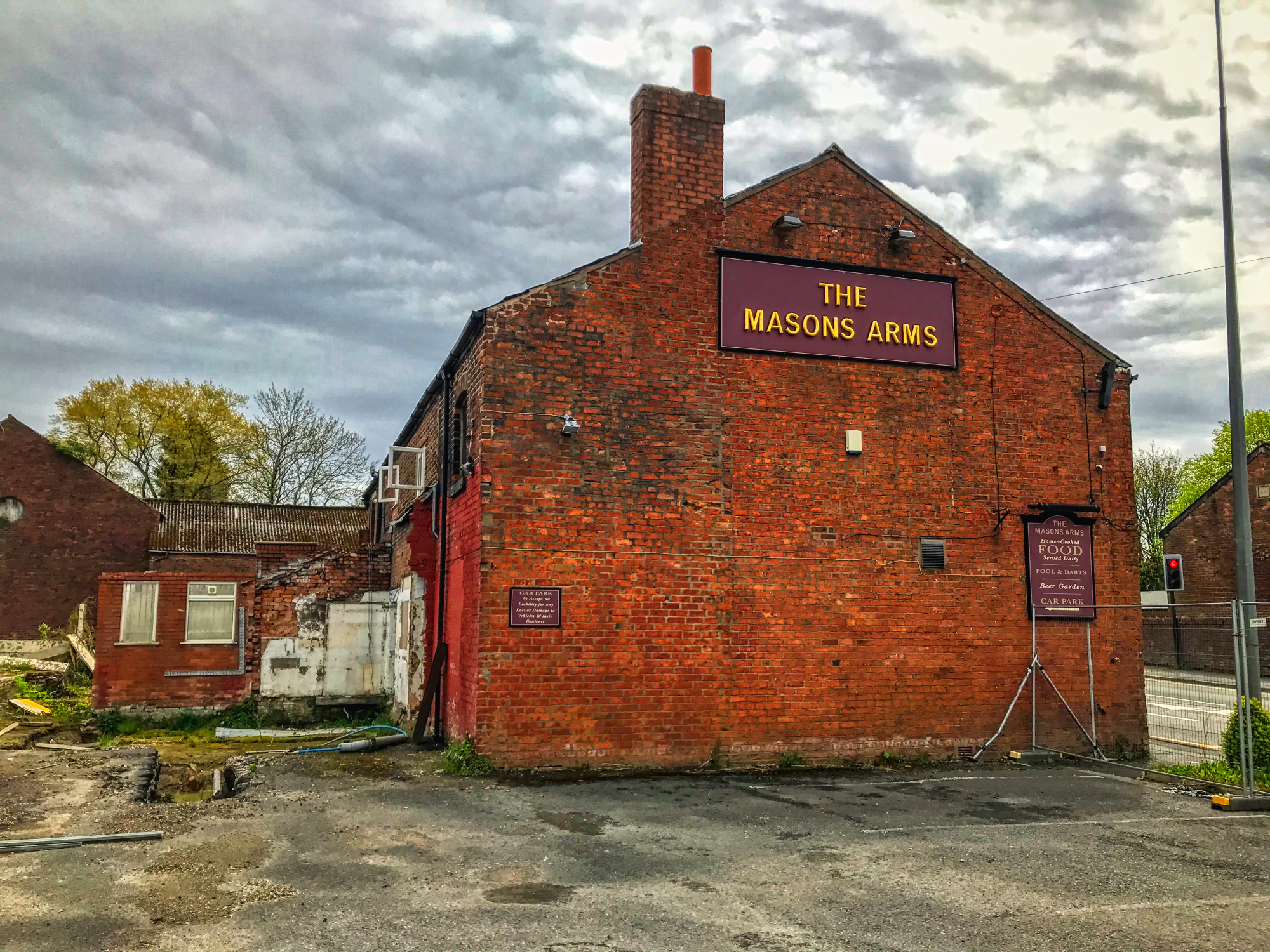 The junction of the old pub was extremely busy and I knew I would have to dice with death standing in the middle of the road to get some of the externals.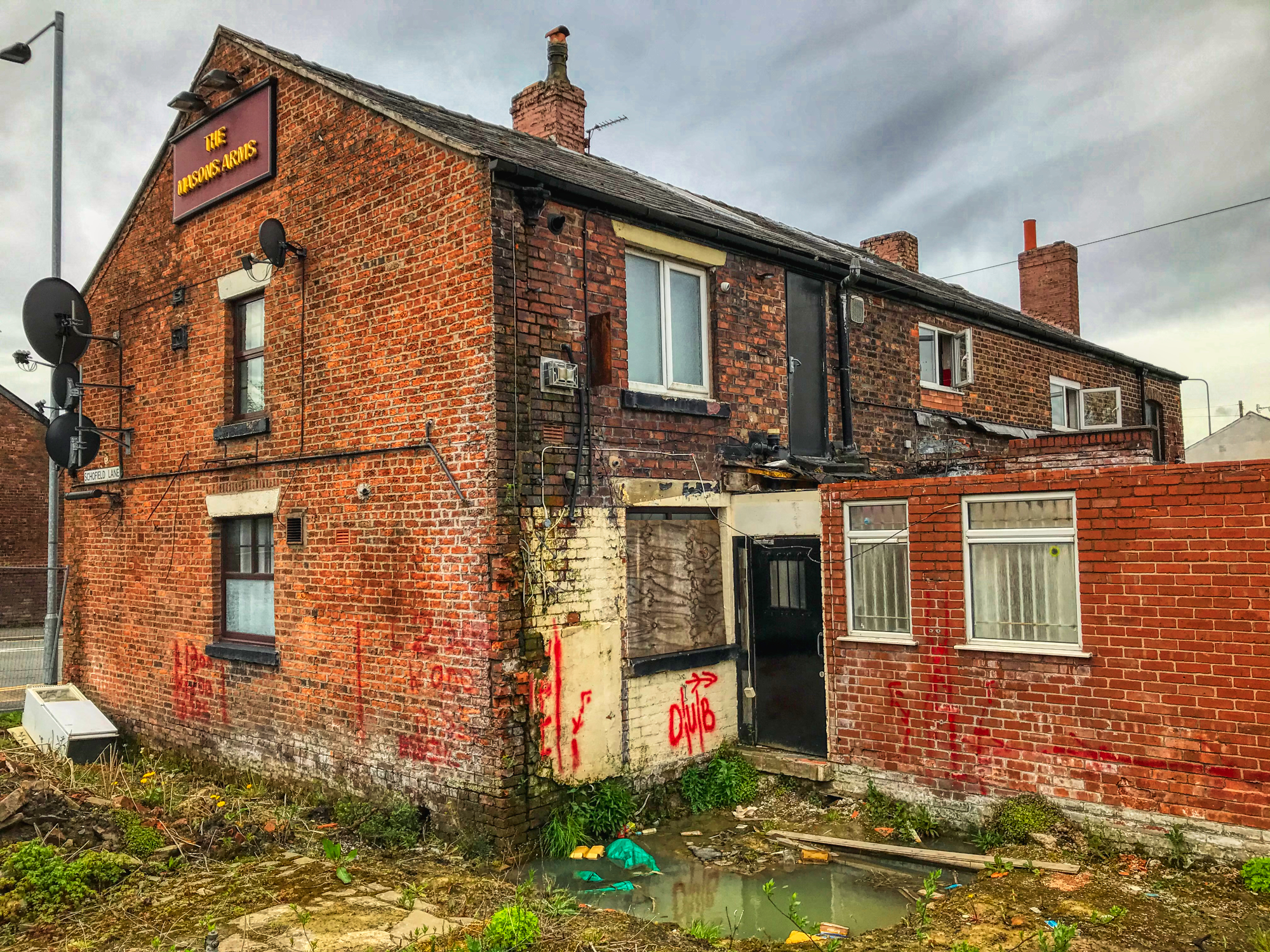 ...'go through this door only if you want to get your feet soaked or gamble by balancing on the extra-thin plank?'...
We quickly got inside by another means and surveyed the scene. Was it being renovated or were the support poles there to stop the roof caving in?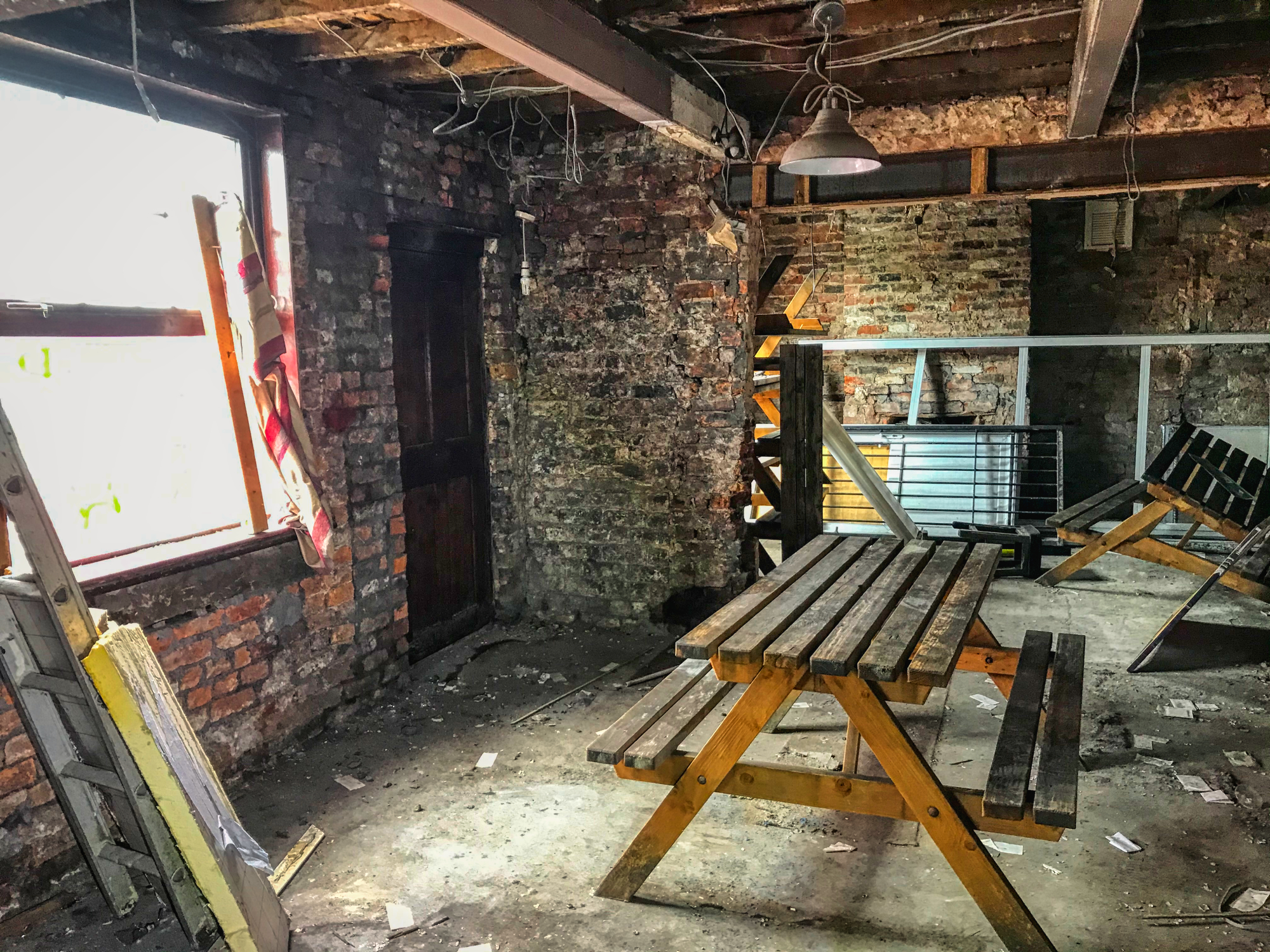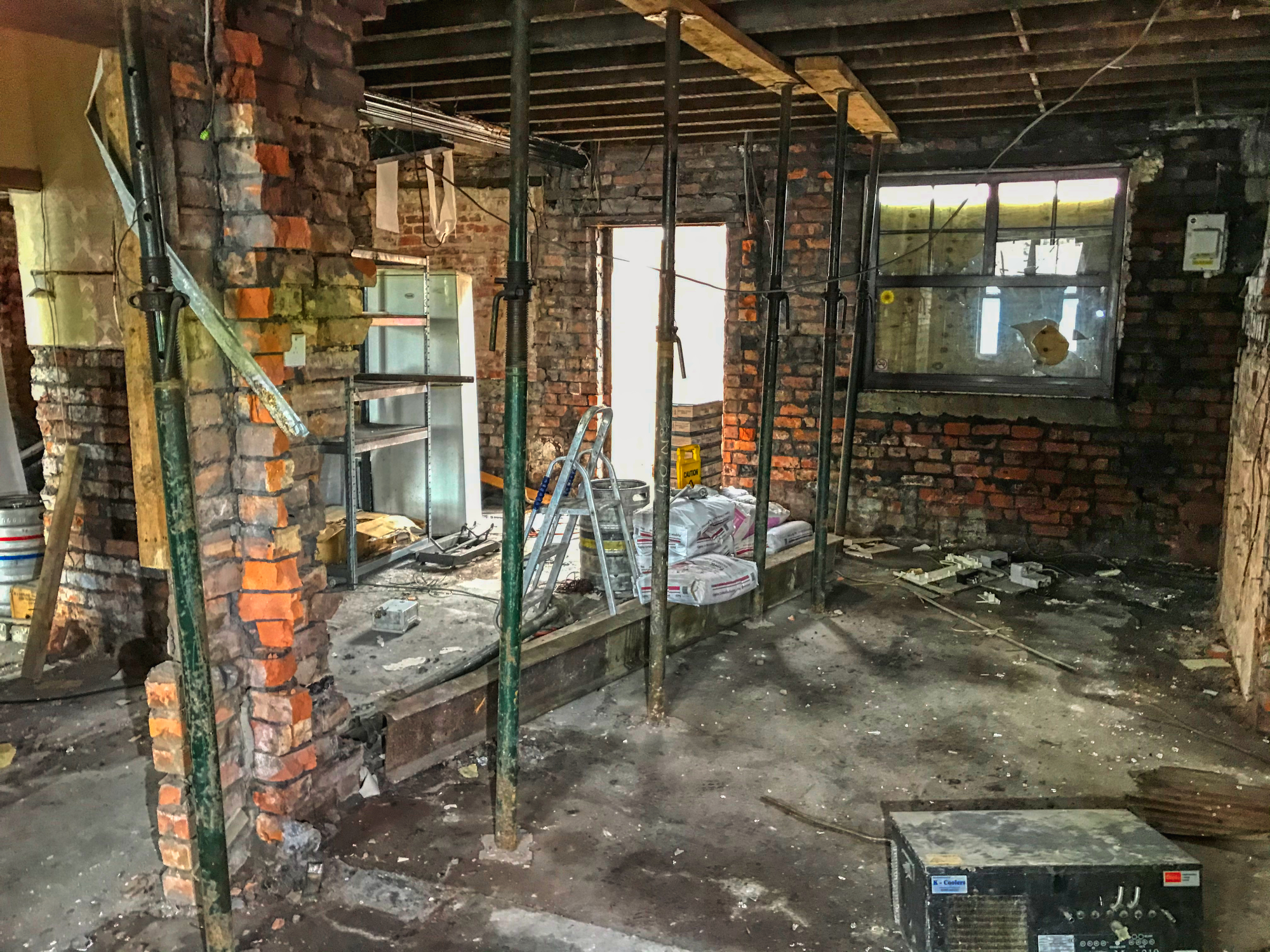 I have been in much worse and had no doubts we would get out very much alive, even stomping around upstairs.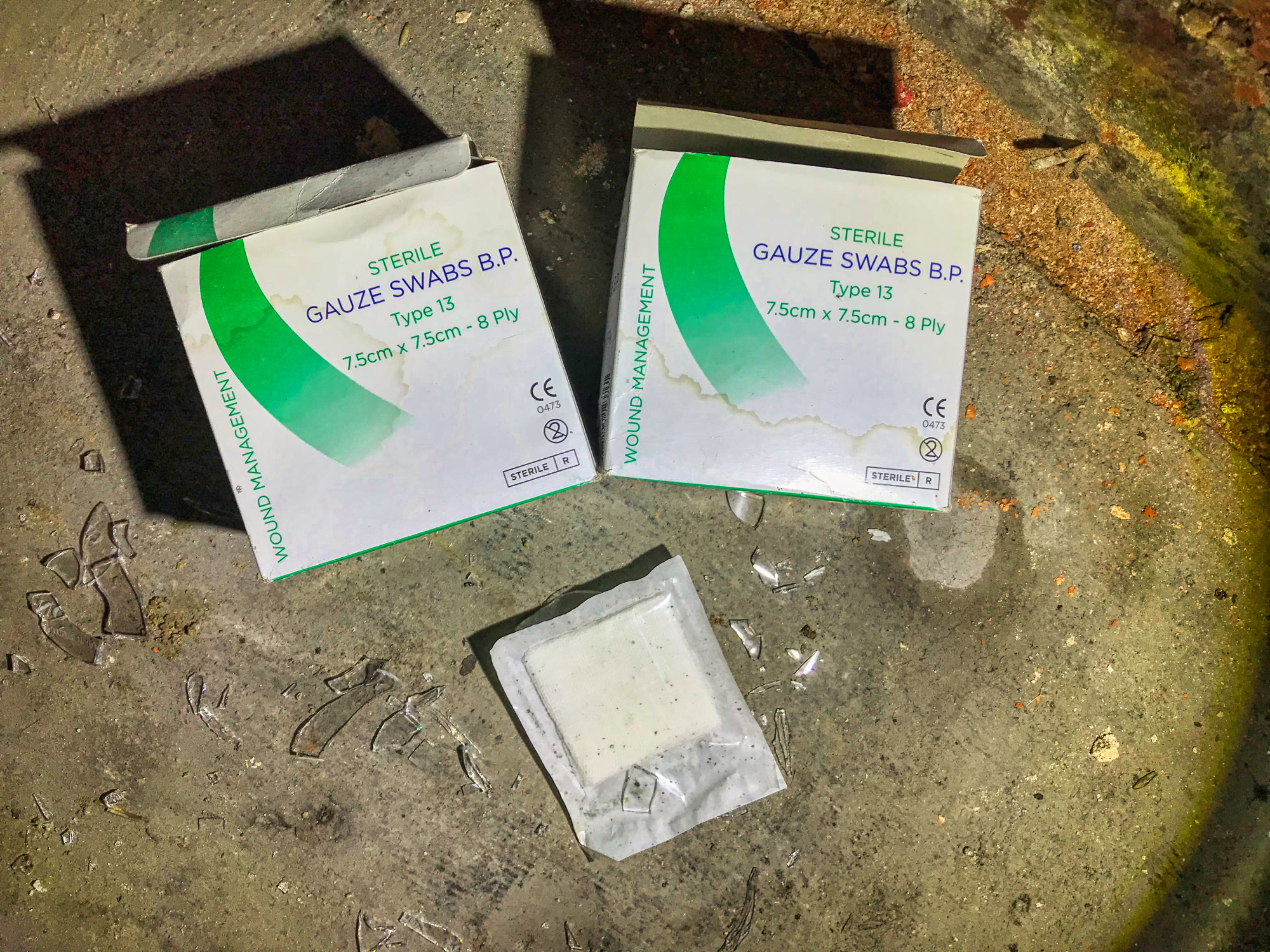 'Wound Management' is a new one for me. Is that a technical term for project managers in the health industry?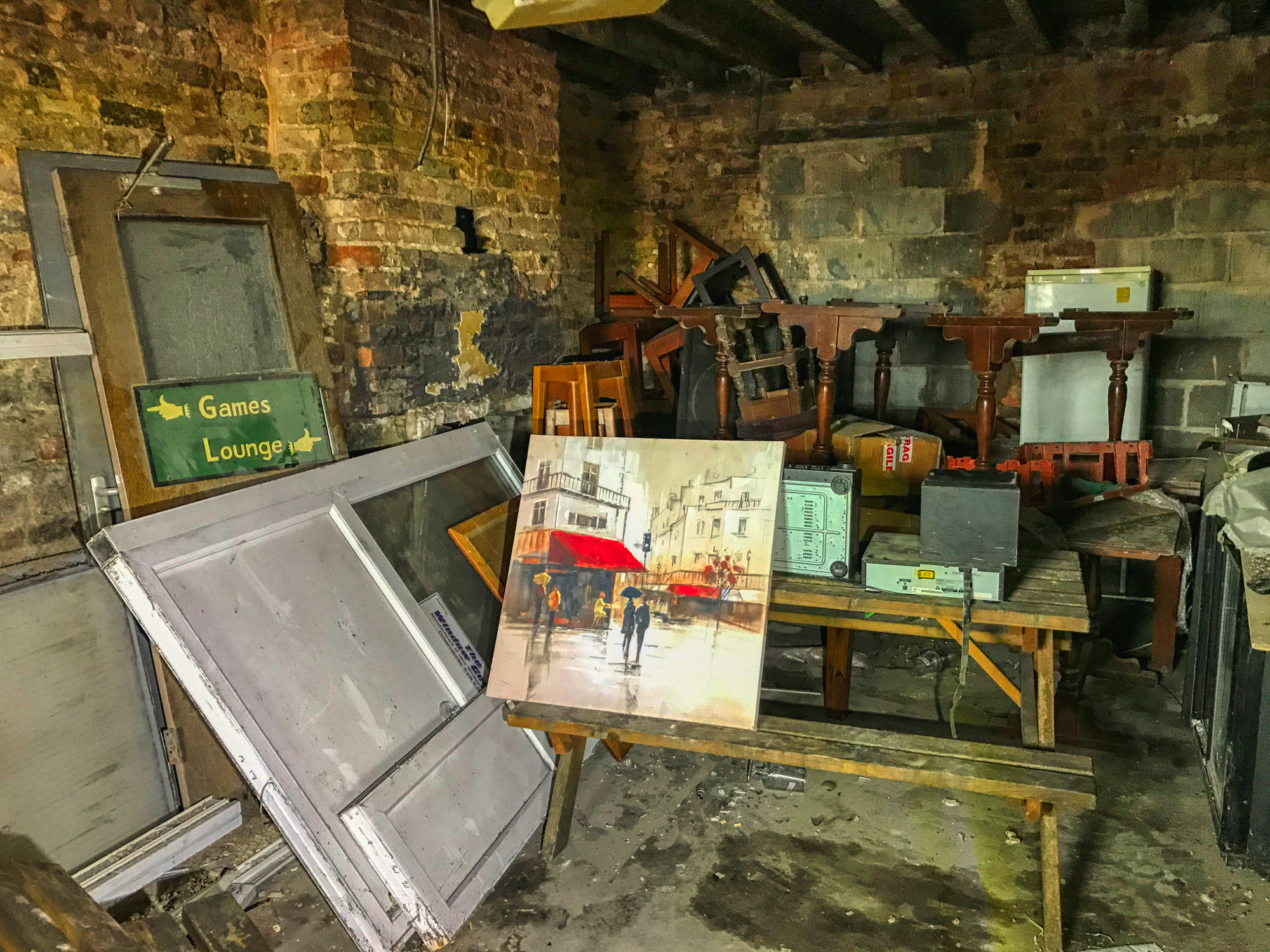 Things had been stacked up in some kind of order with quite a lot left behind. The pictures likely adorned the pub walls once.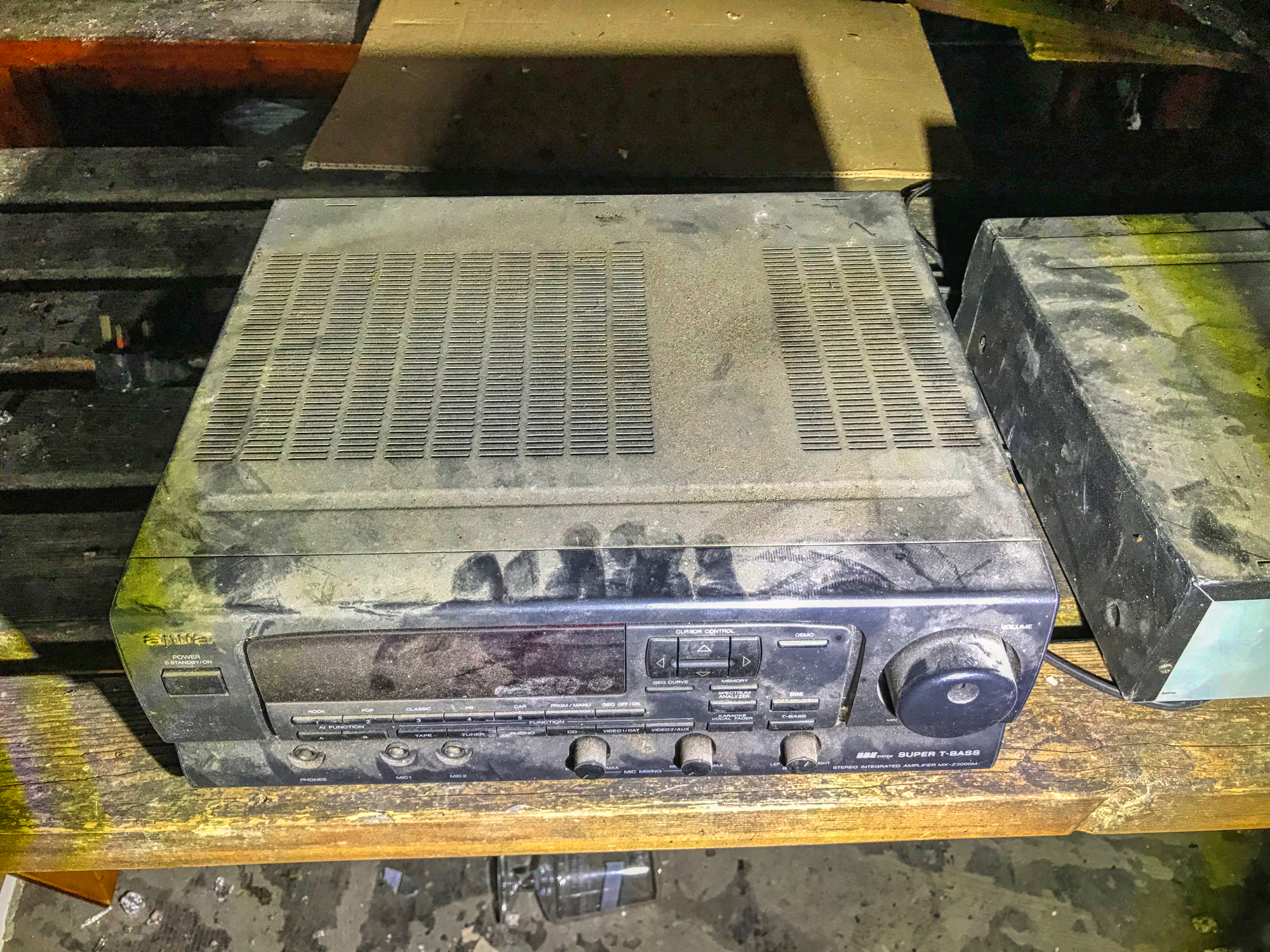 A very dusty VHS player; one day these will be valuable again, just give it 30 years or so.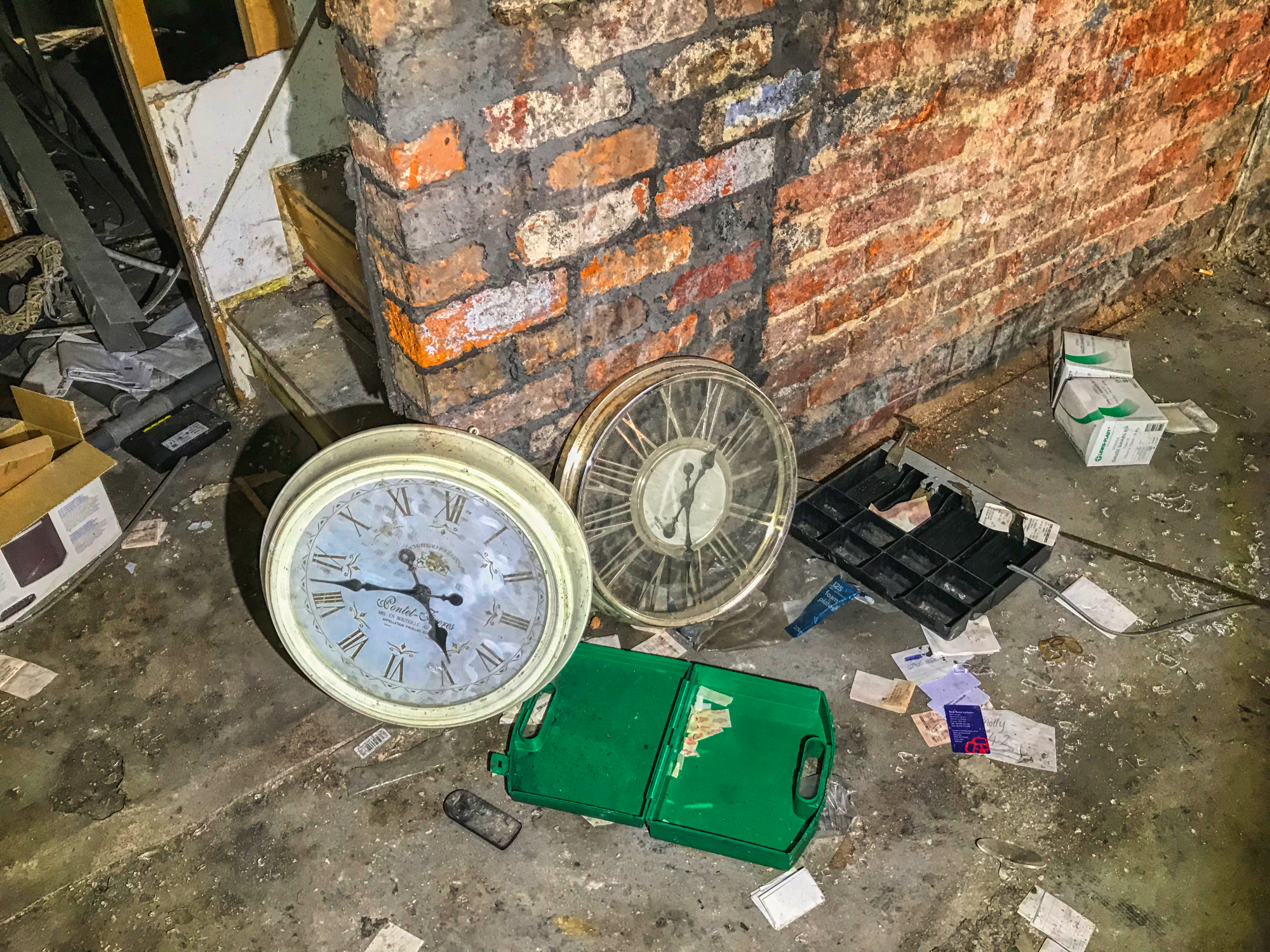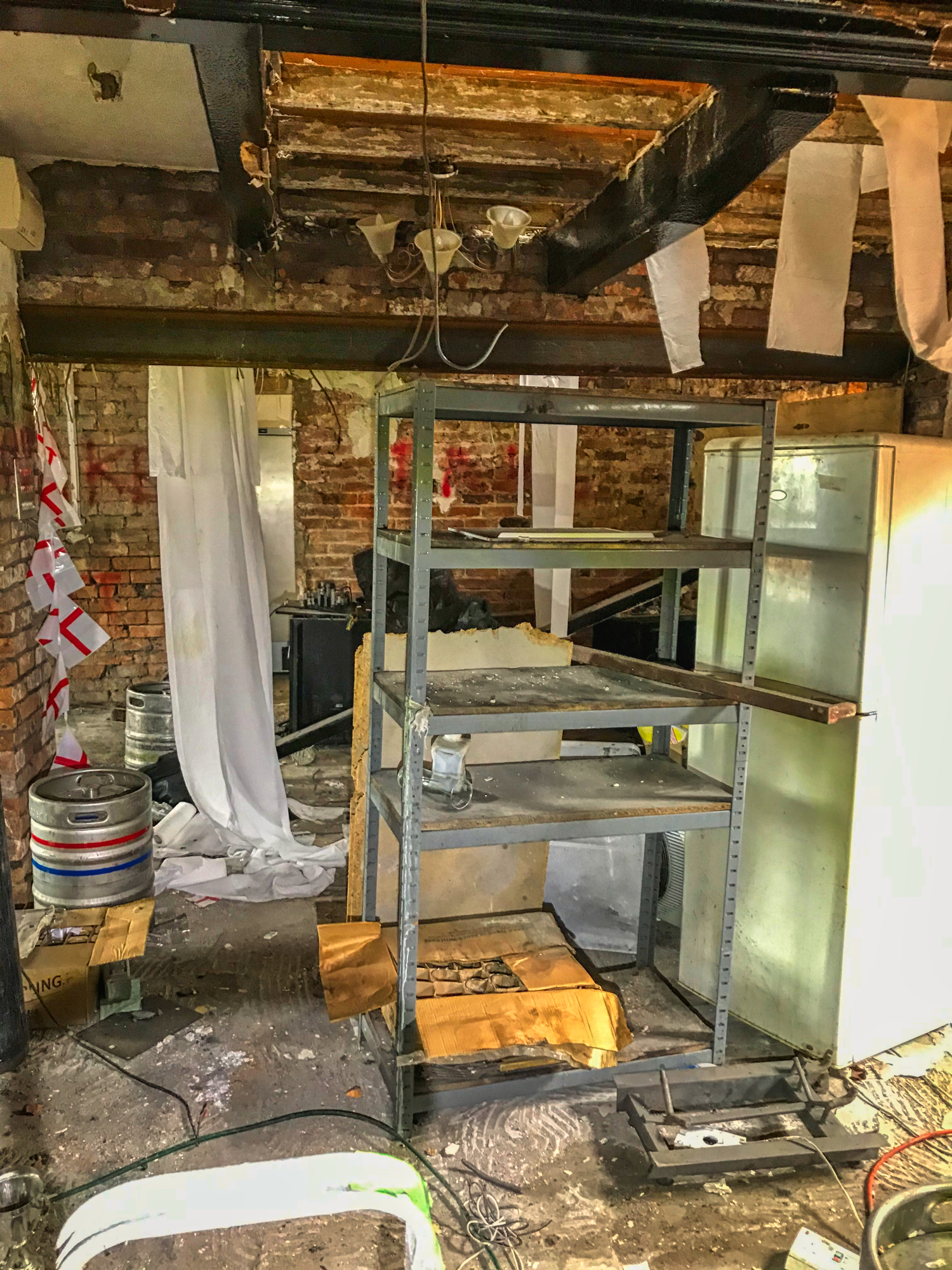 It was stripped down to the brickwork. I am not fond of exploring renovated properties but as we were already here I found it hard to walk away.
There were things to be seen, and the upstairs had yet to be viewed.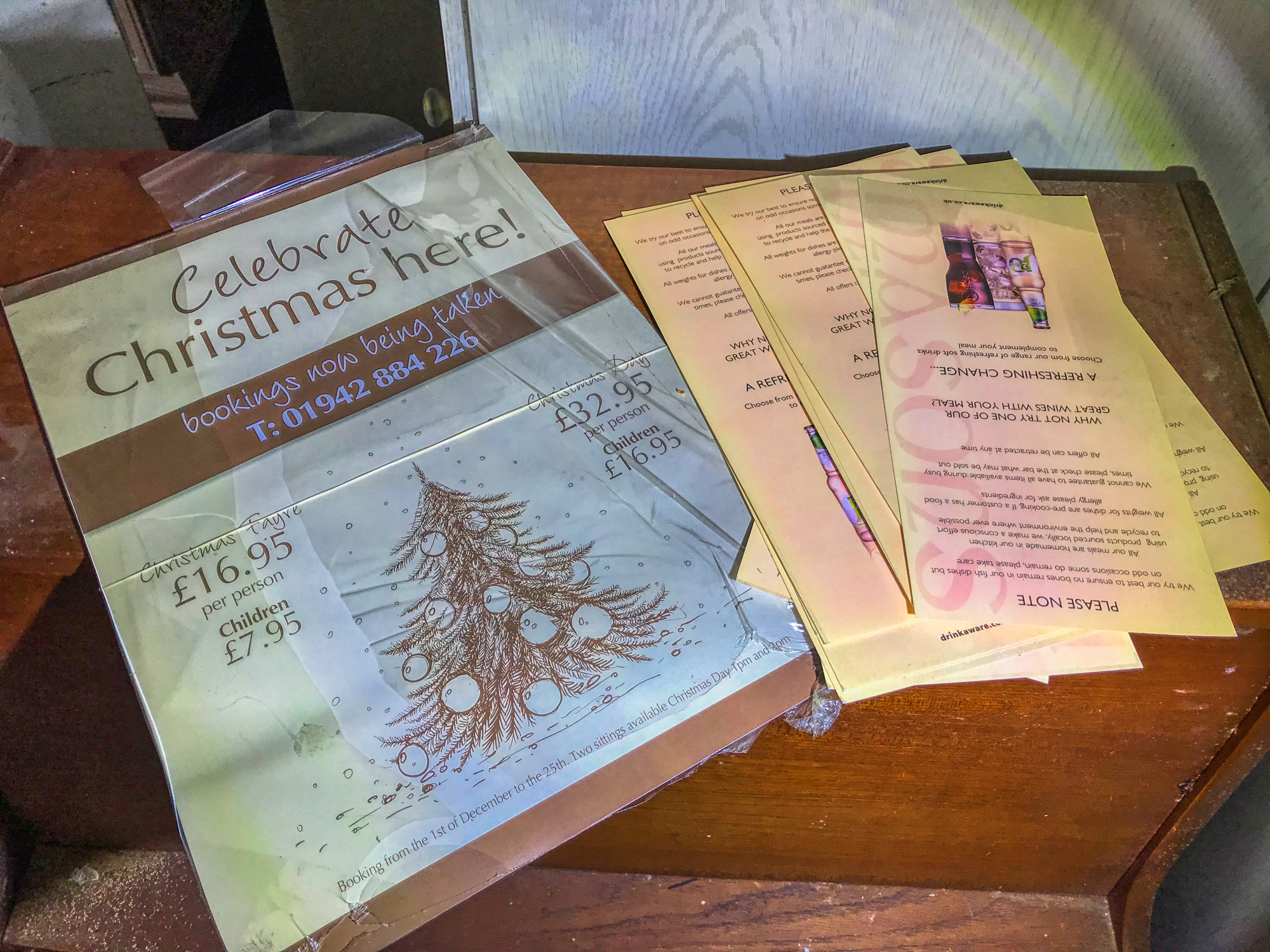 It is popular here to go out on Christmas day and let the pub do all the cooking. They charge exorbitant prices and you have to book well in advance.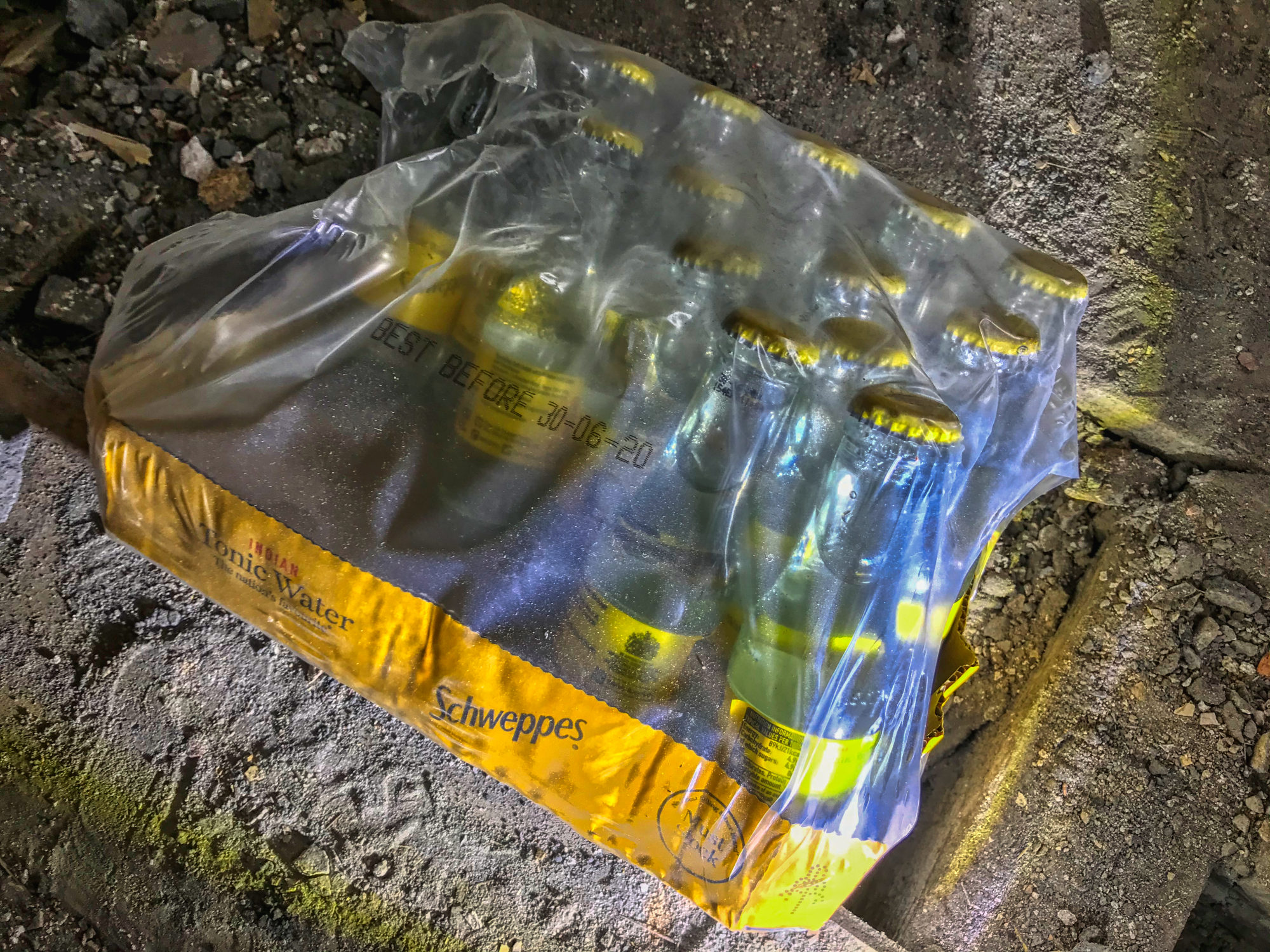 Brand new Indian Tonic water, sadly expired if you believe all that expired bullshit on food products.
The second storey, or what we call 'upstairs' was more interesting.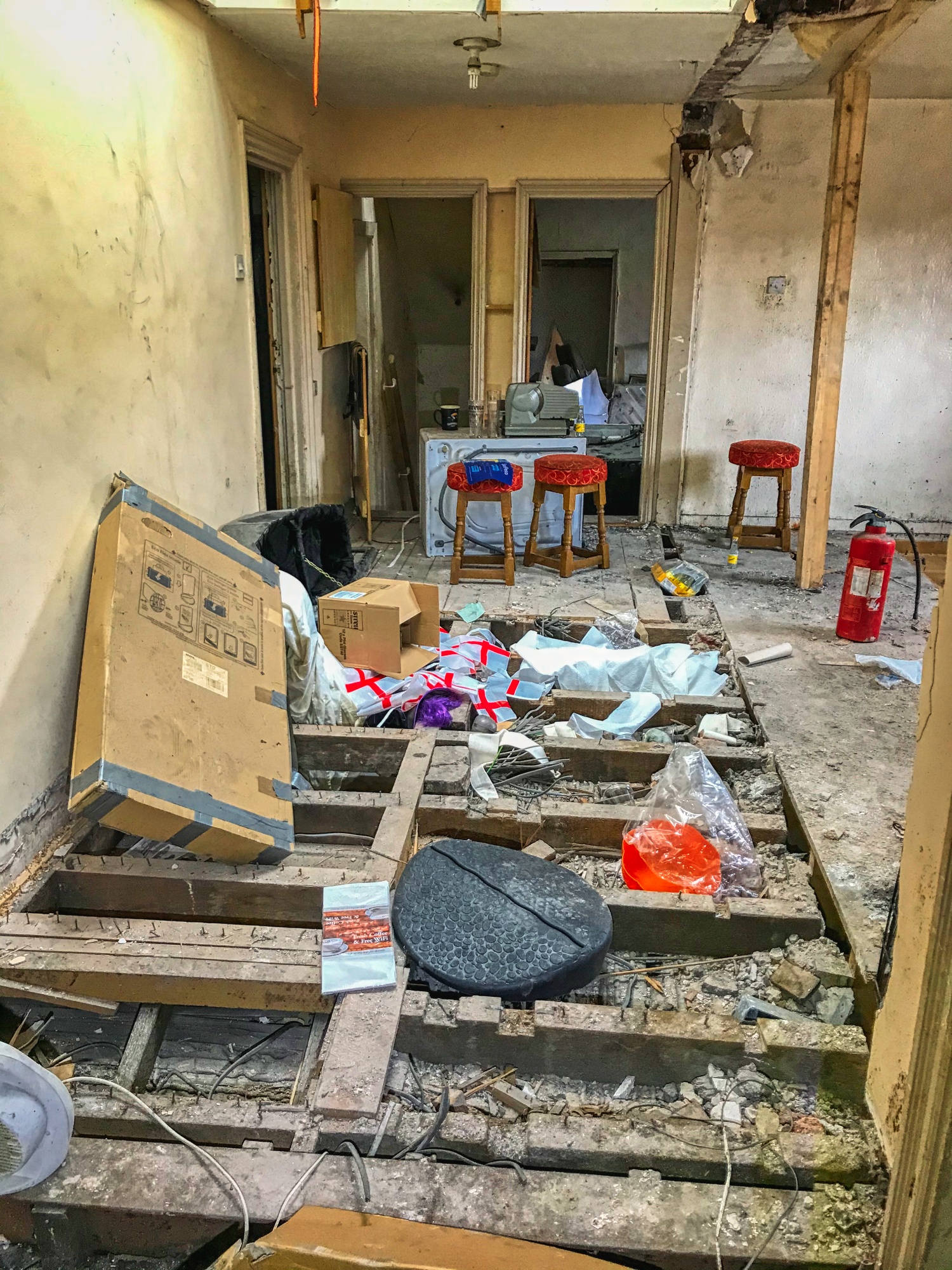 Planks had been torn off with upturned nails ready to penetrate the bottoms of your feet if not careful.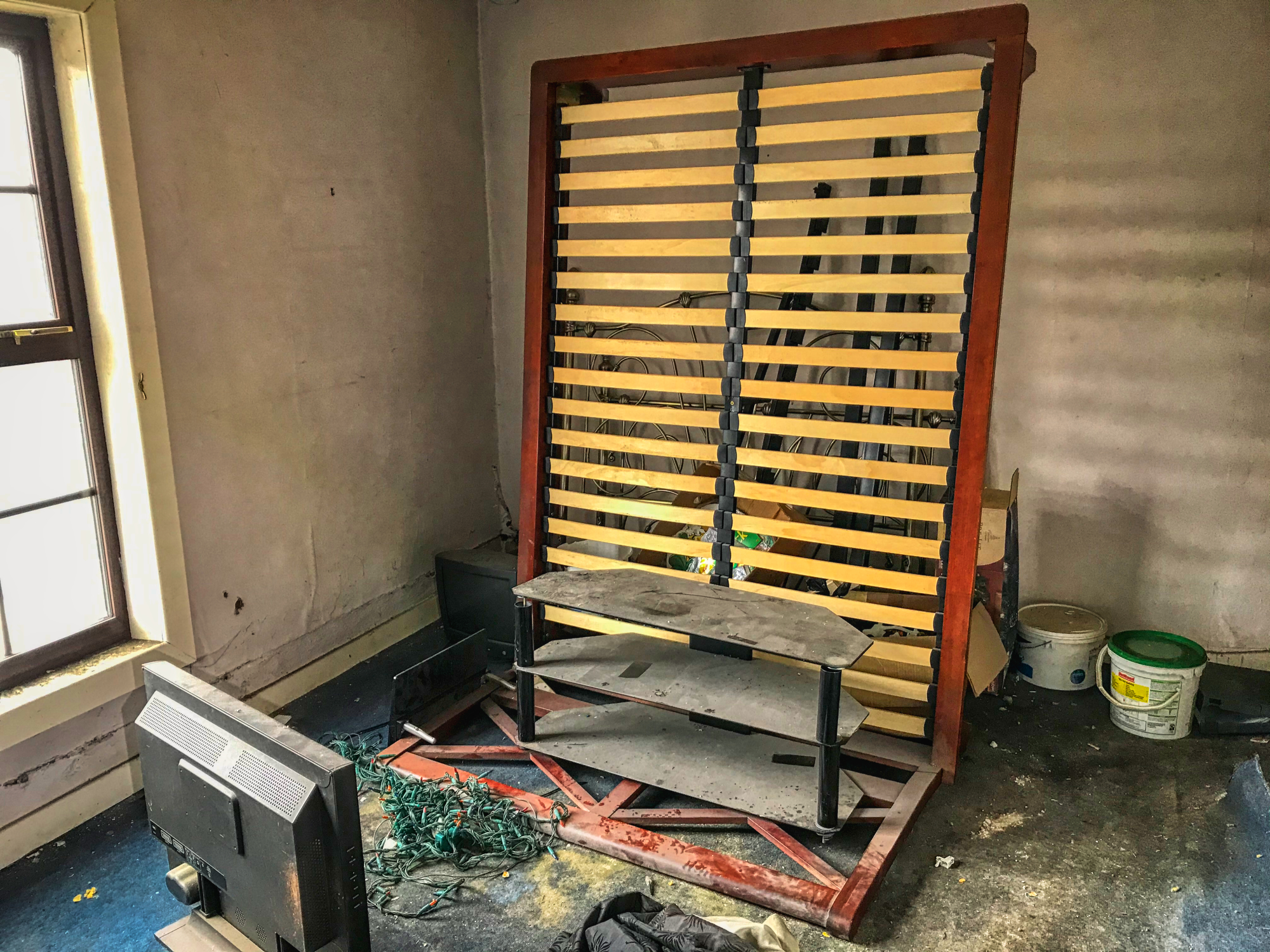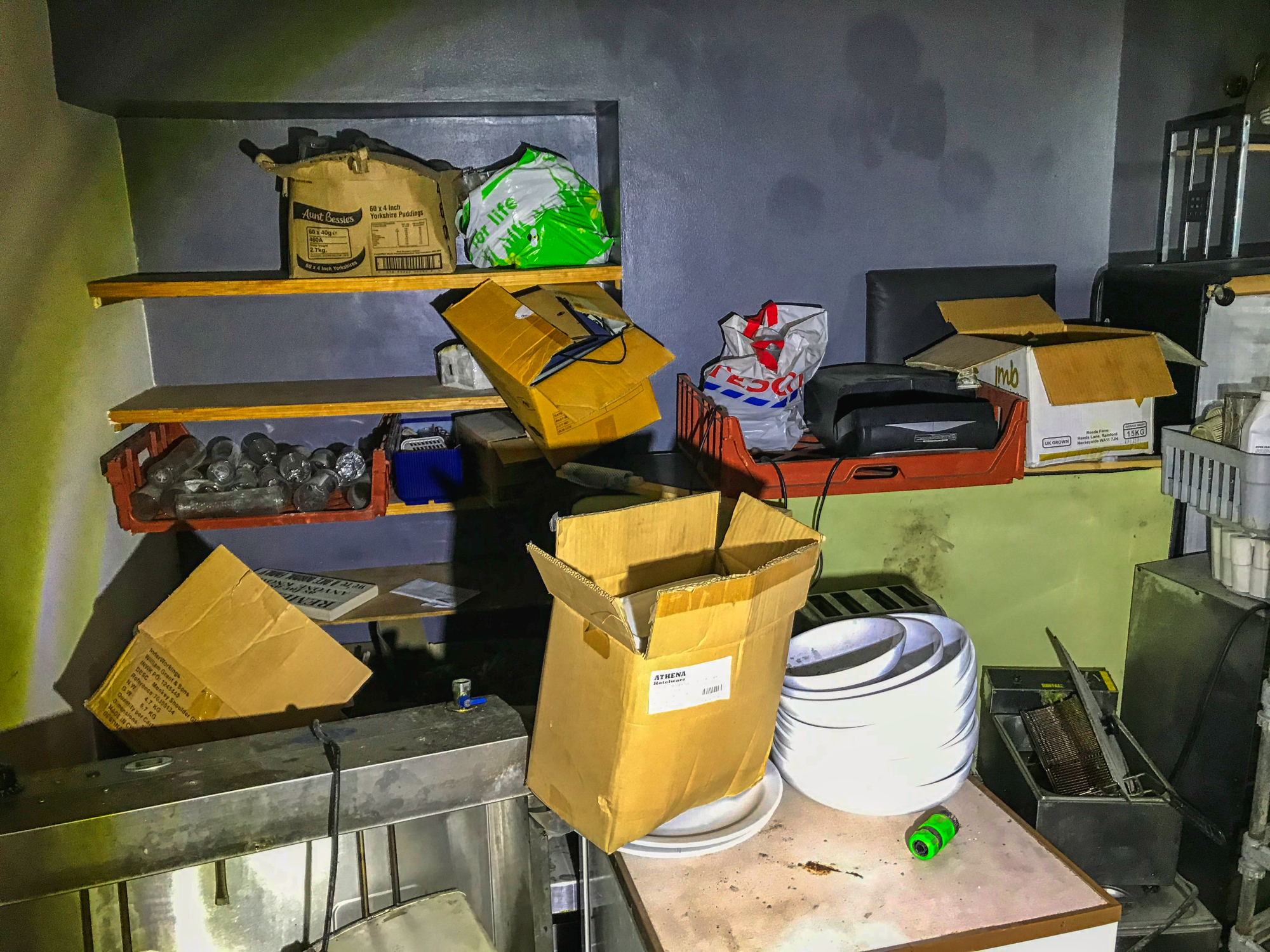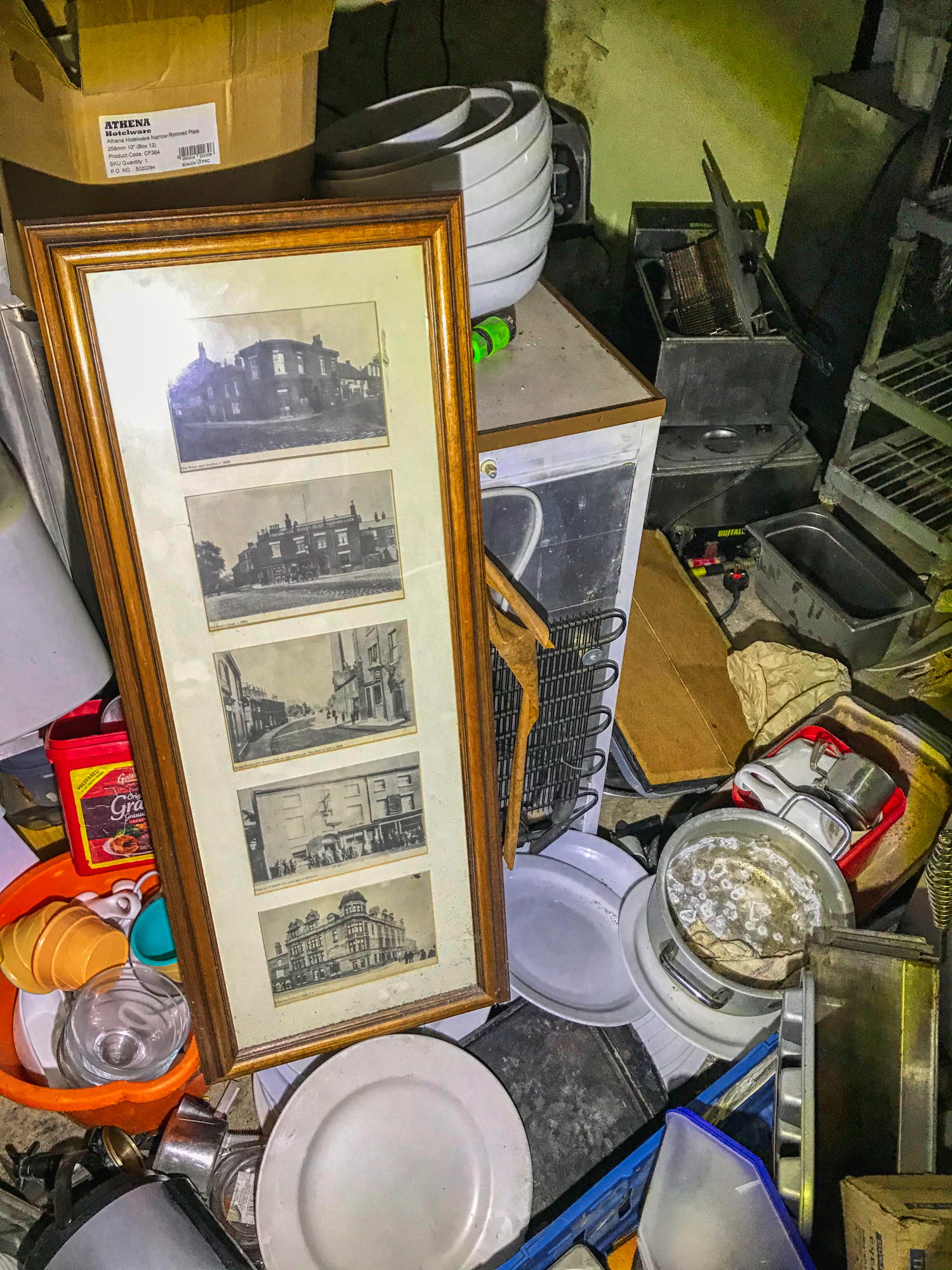 This would have been the living quarters for the last proprietor who was named Mr. S. Birt.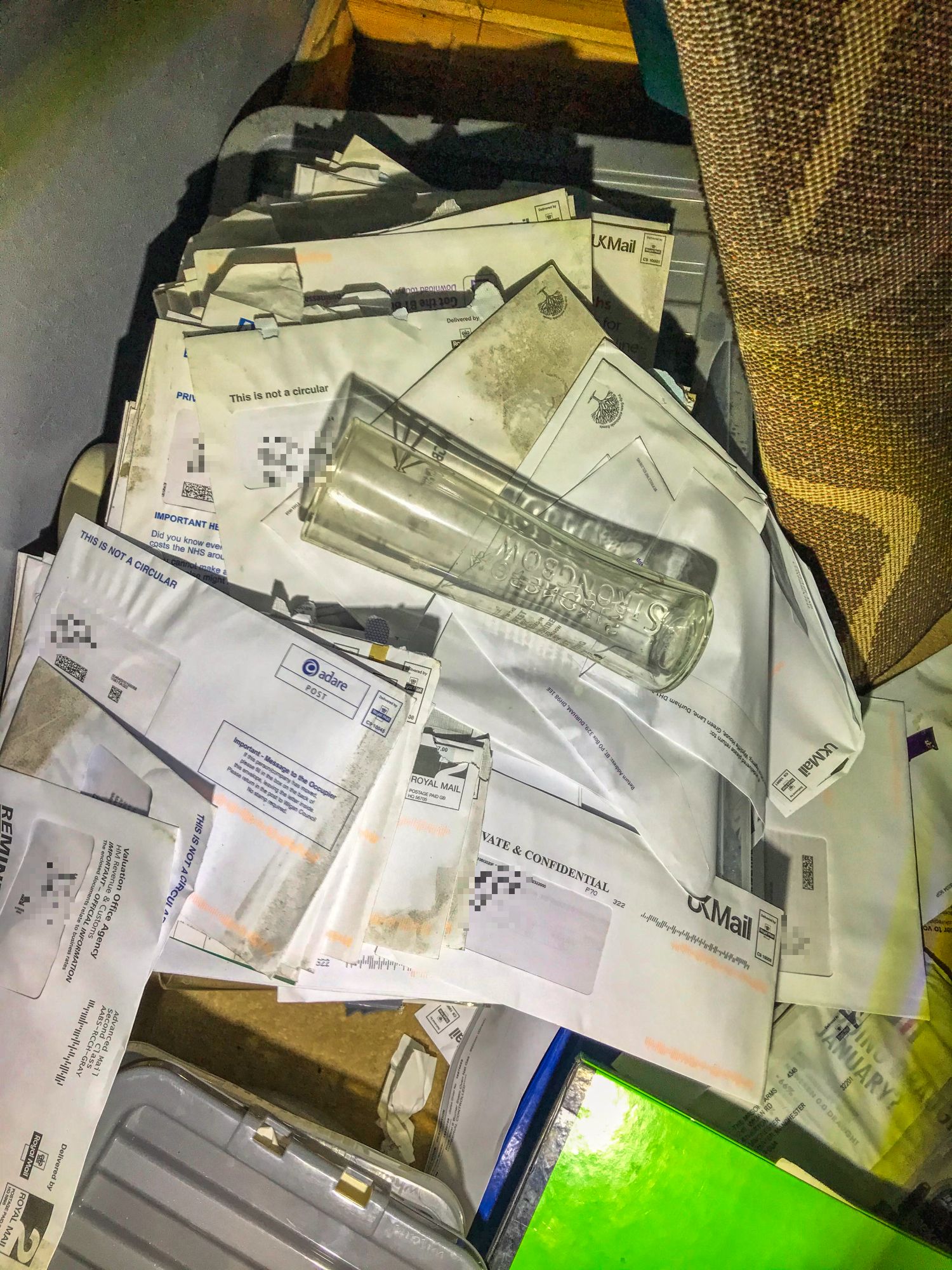 This stack of letters was not beside the front door but in a large pile upstairs. He was well aware of them and chose to leave them unopened.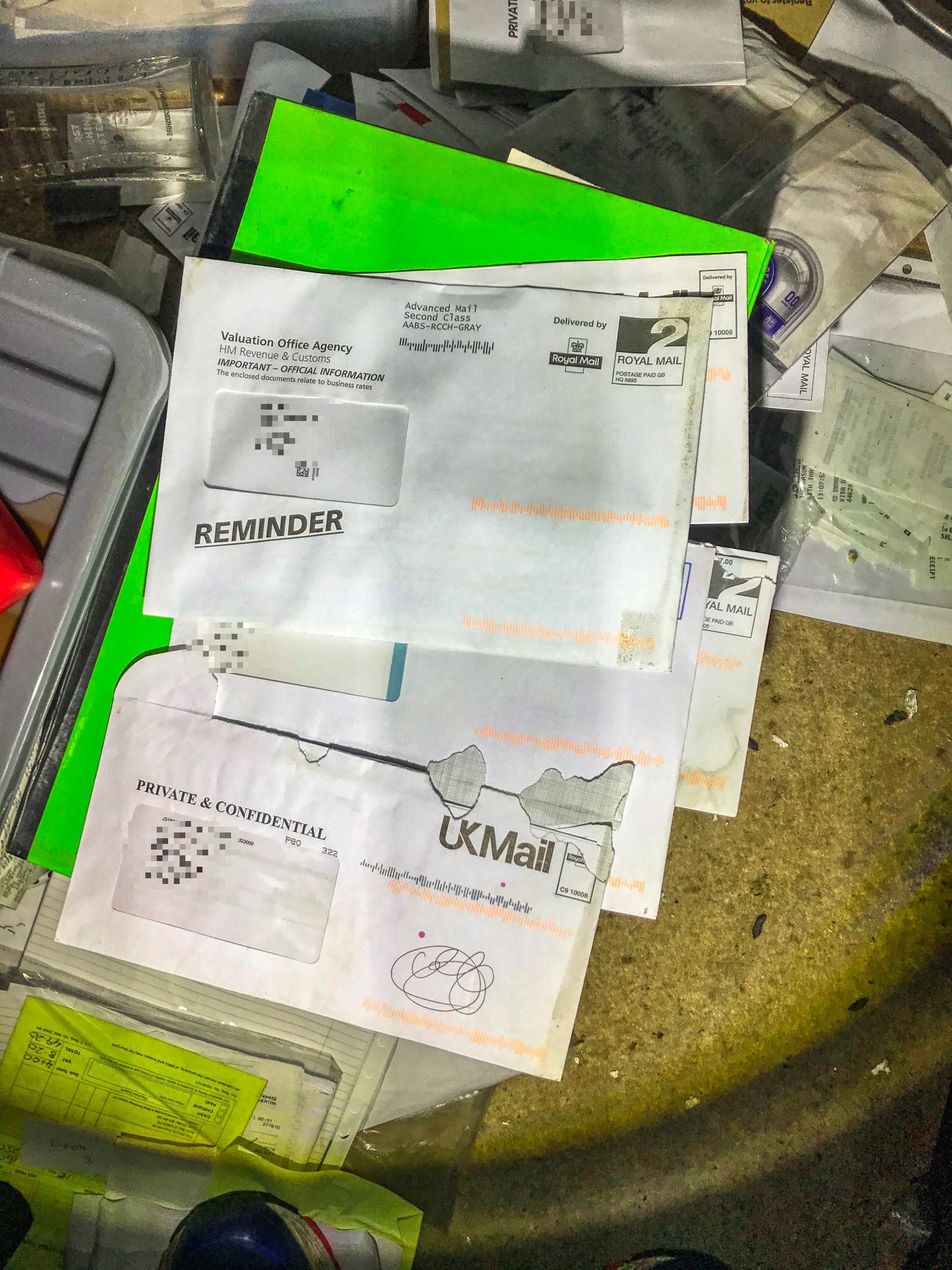 Being the nosey bastard that I am, I could not resist checking one that was delivered from HMRC (Her Majesties Revenue & Customs), aka the Tax People or IRS to you Americans.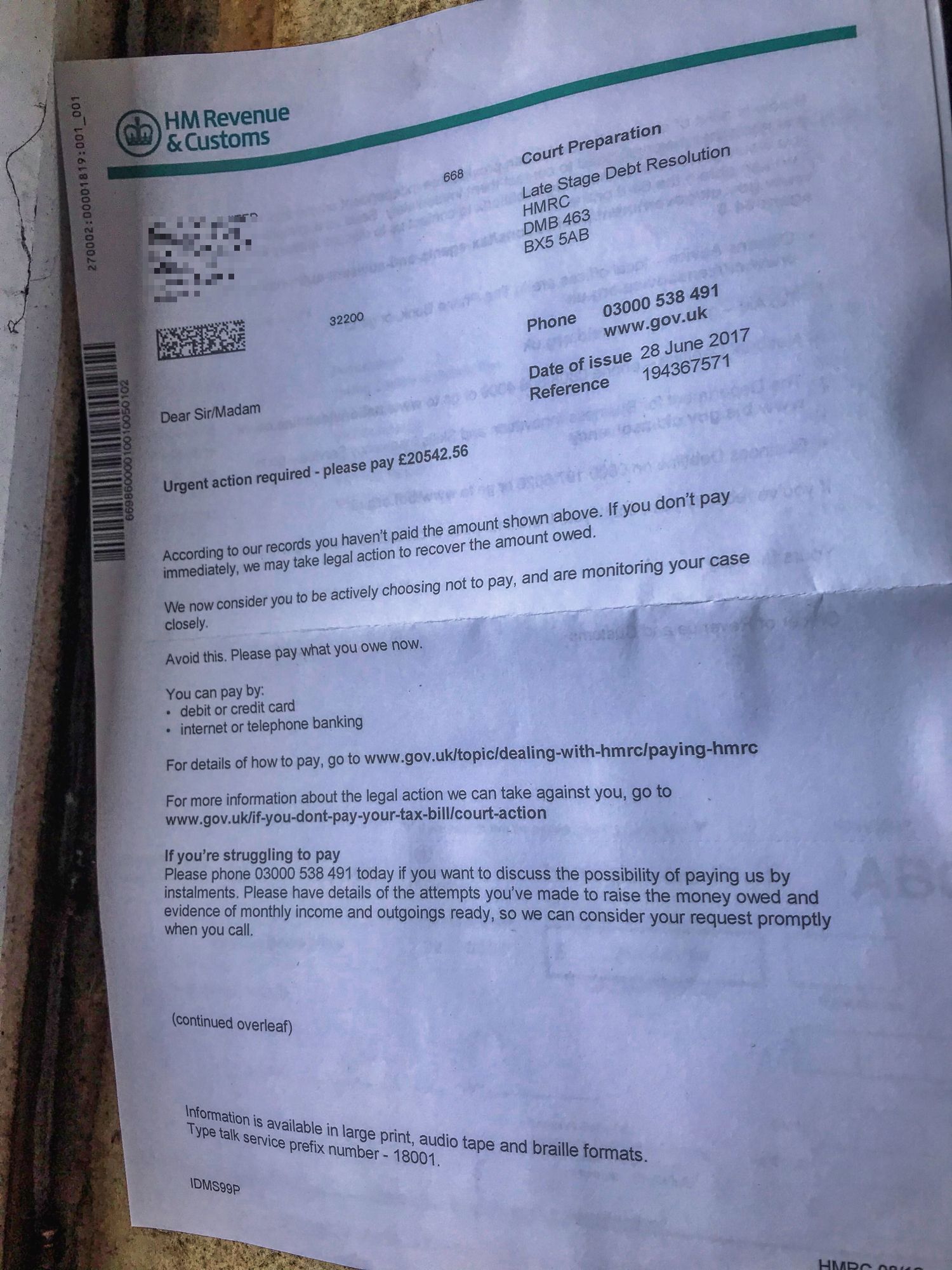 Jeez, £20500 and you must pay now! Mr. Birt must have been in some kind of hurry to GTFO (Get The Fuck Out). This was around four years ago.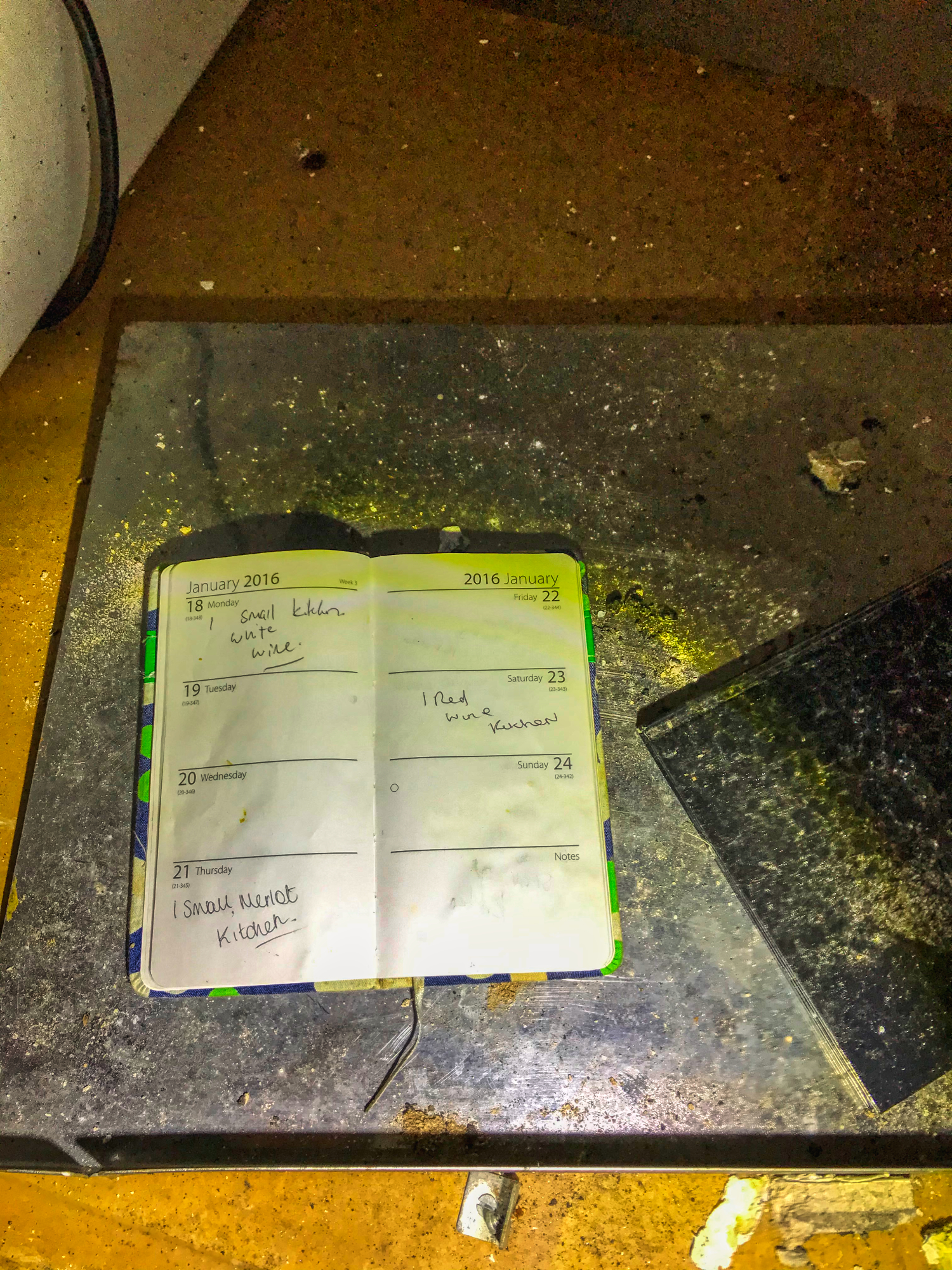 Yes we get the picture, you need some wine in the kitchen. Why write it in a diary?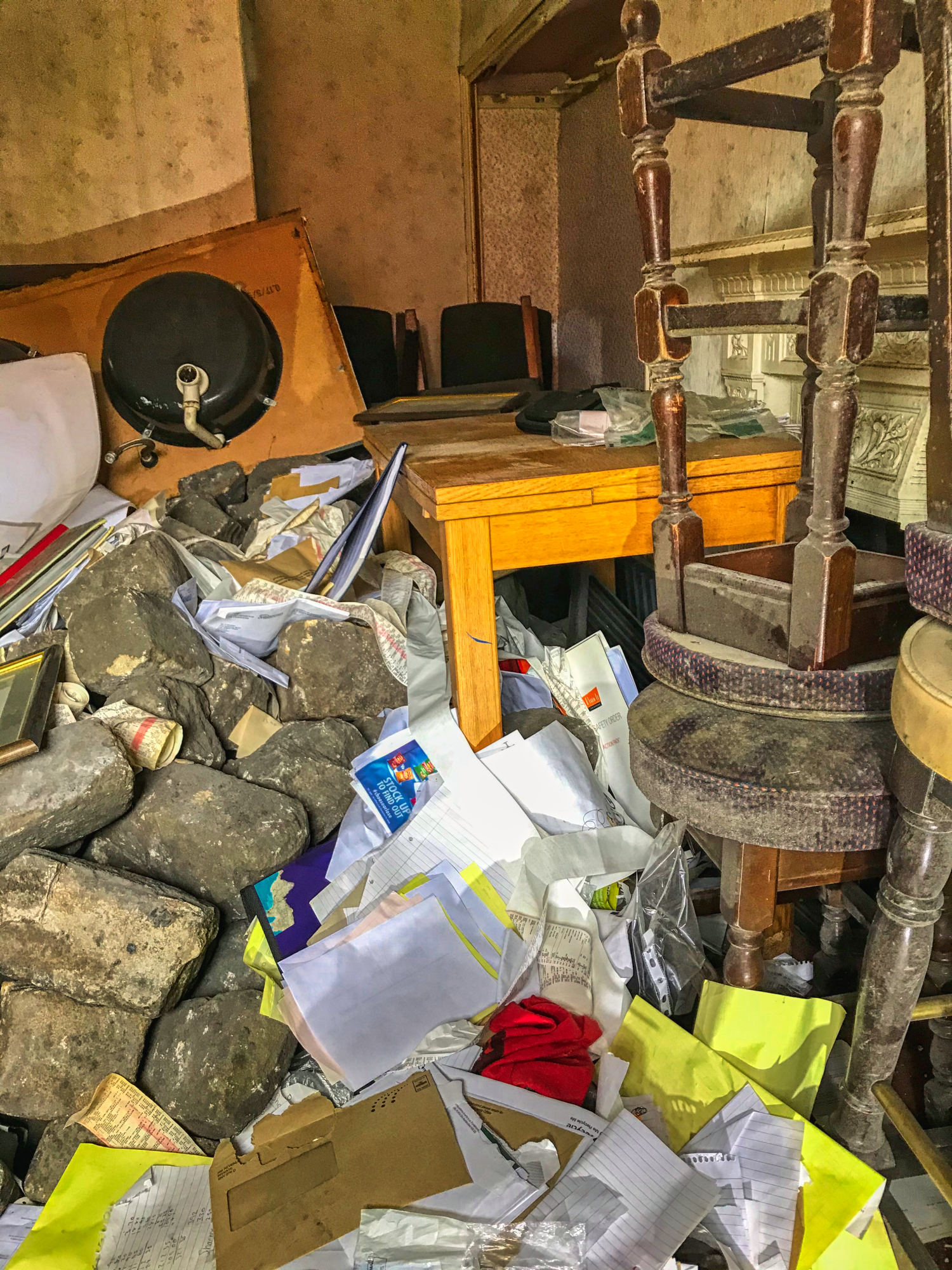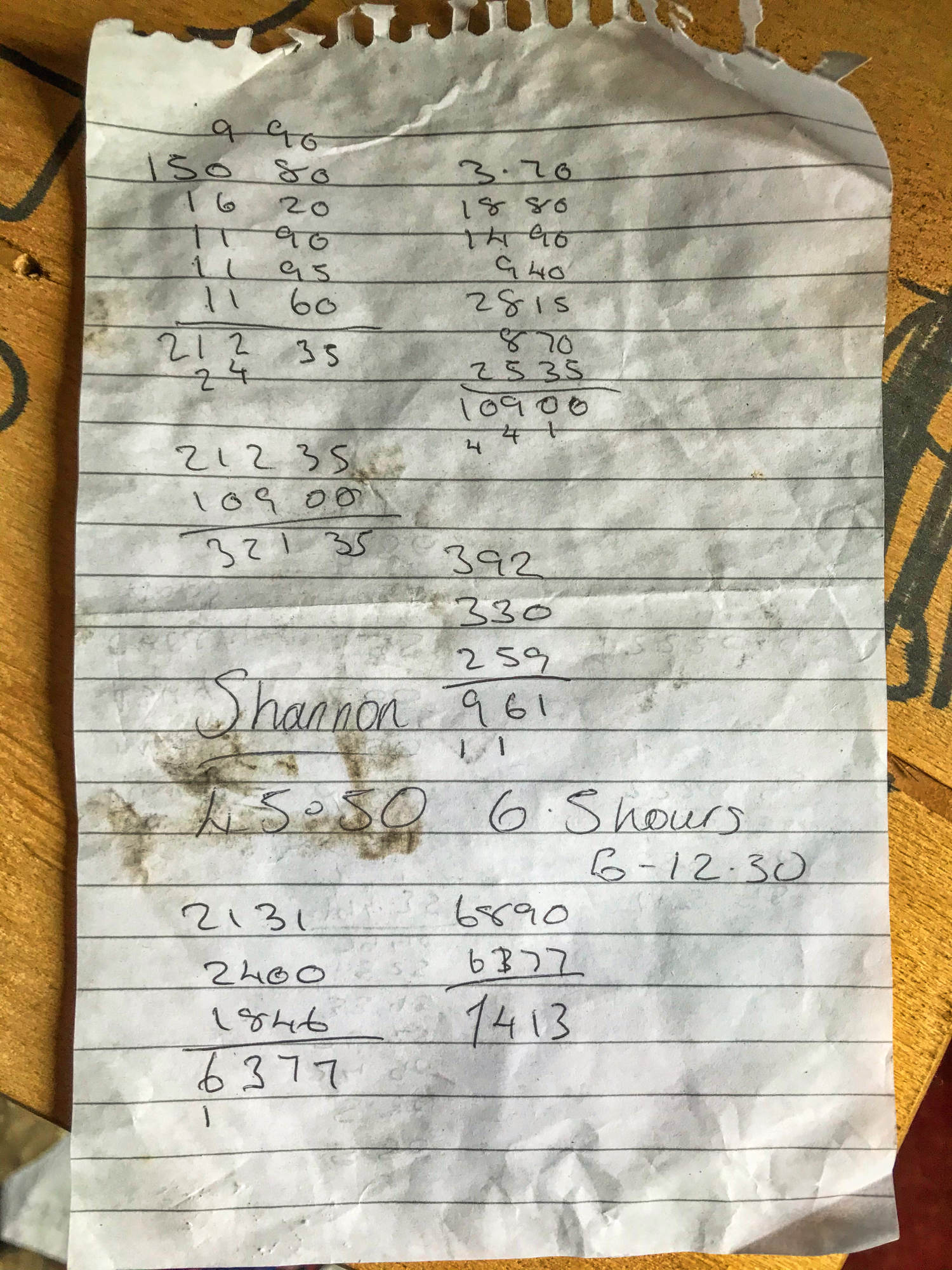 It's refreshing to see someone do maths the old-fashioned way. No calculators at 'The Masons Arms'.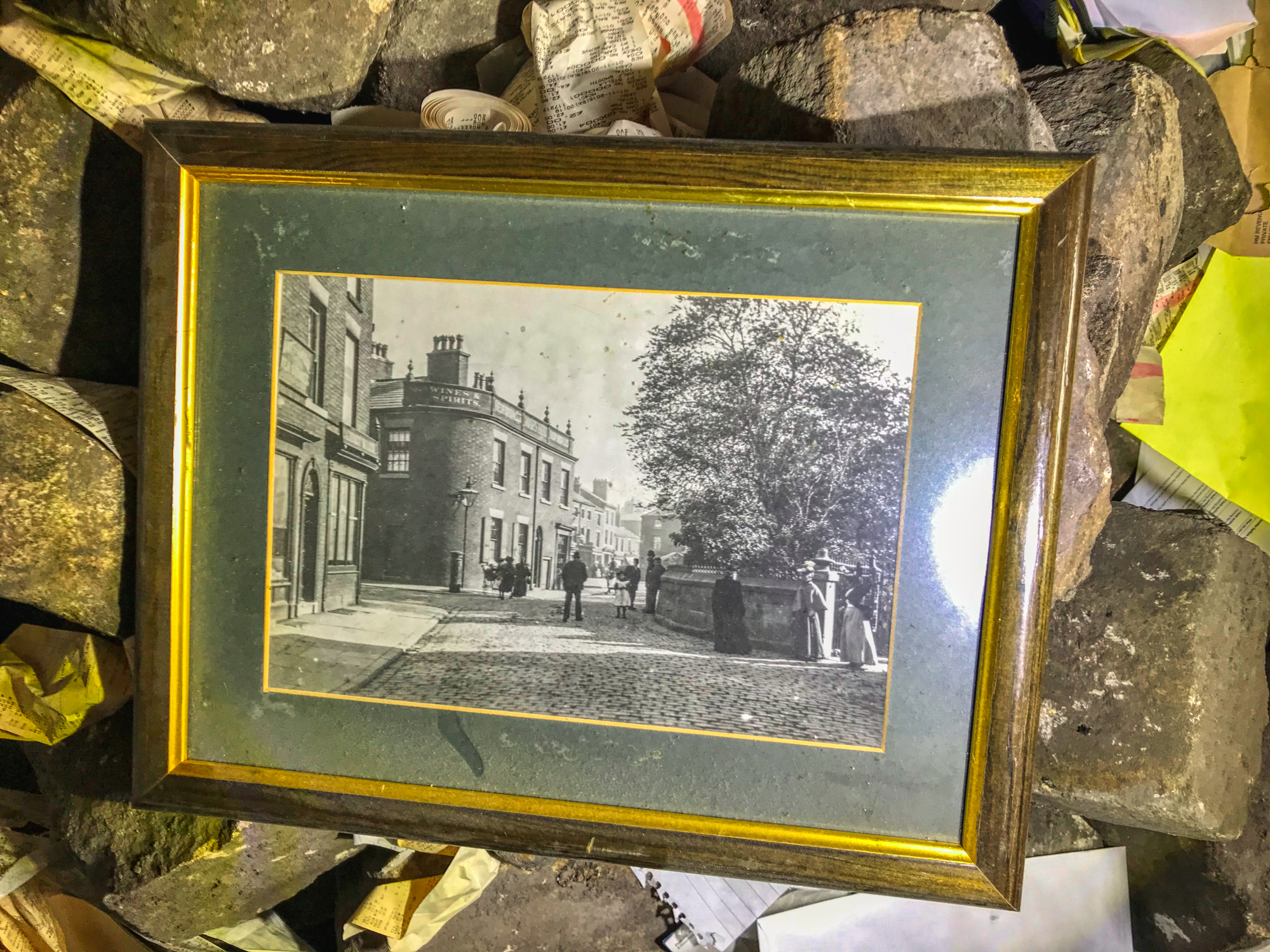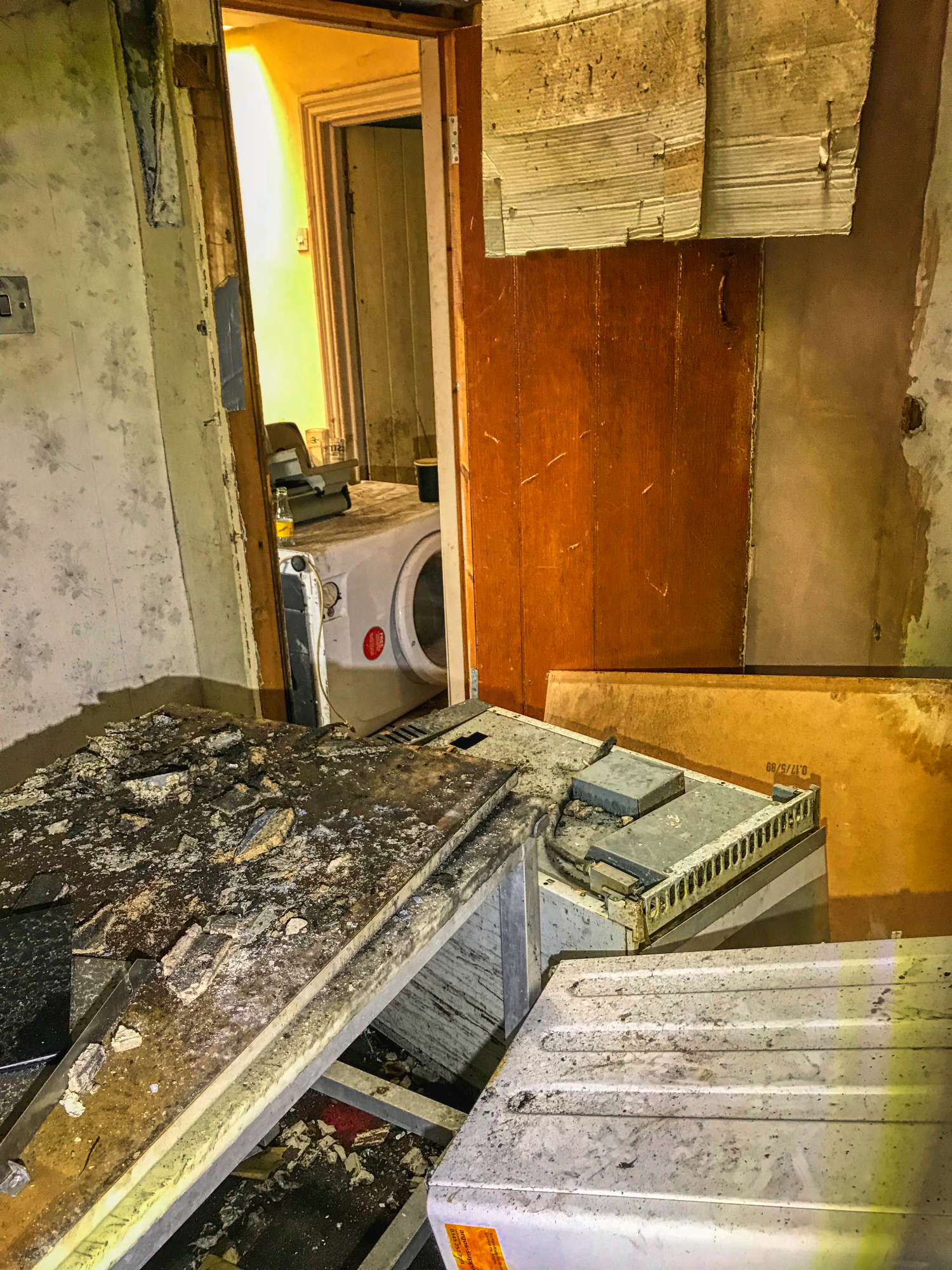 Getting around in the upstairs rooms was not so easy and required you to climb over white goods that were strategically placed to get in the way.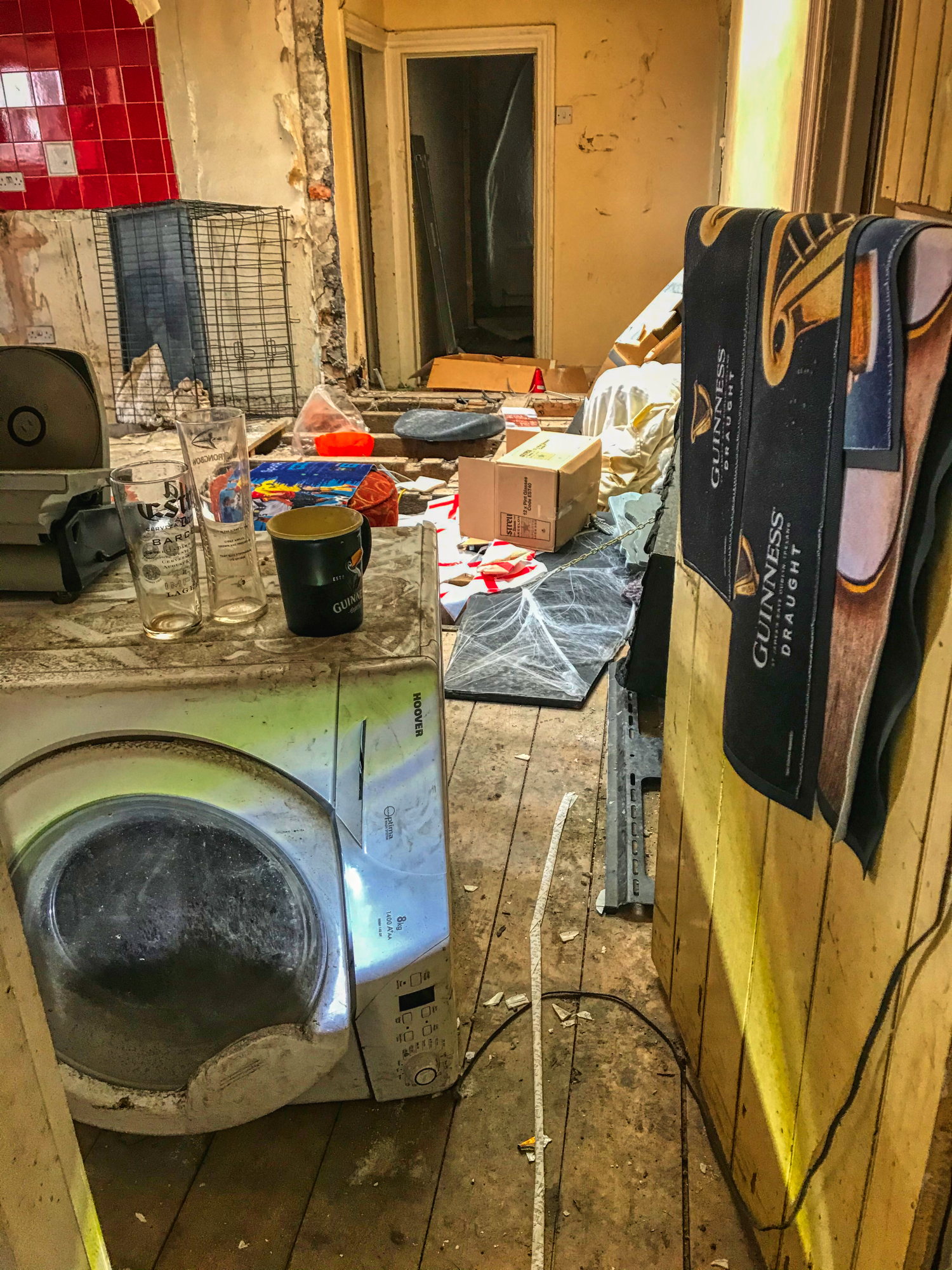 Guinness mats and even a Guinness cup. Is that for coffee or… Guinness?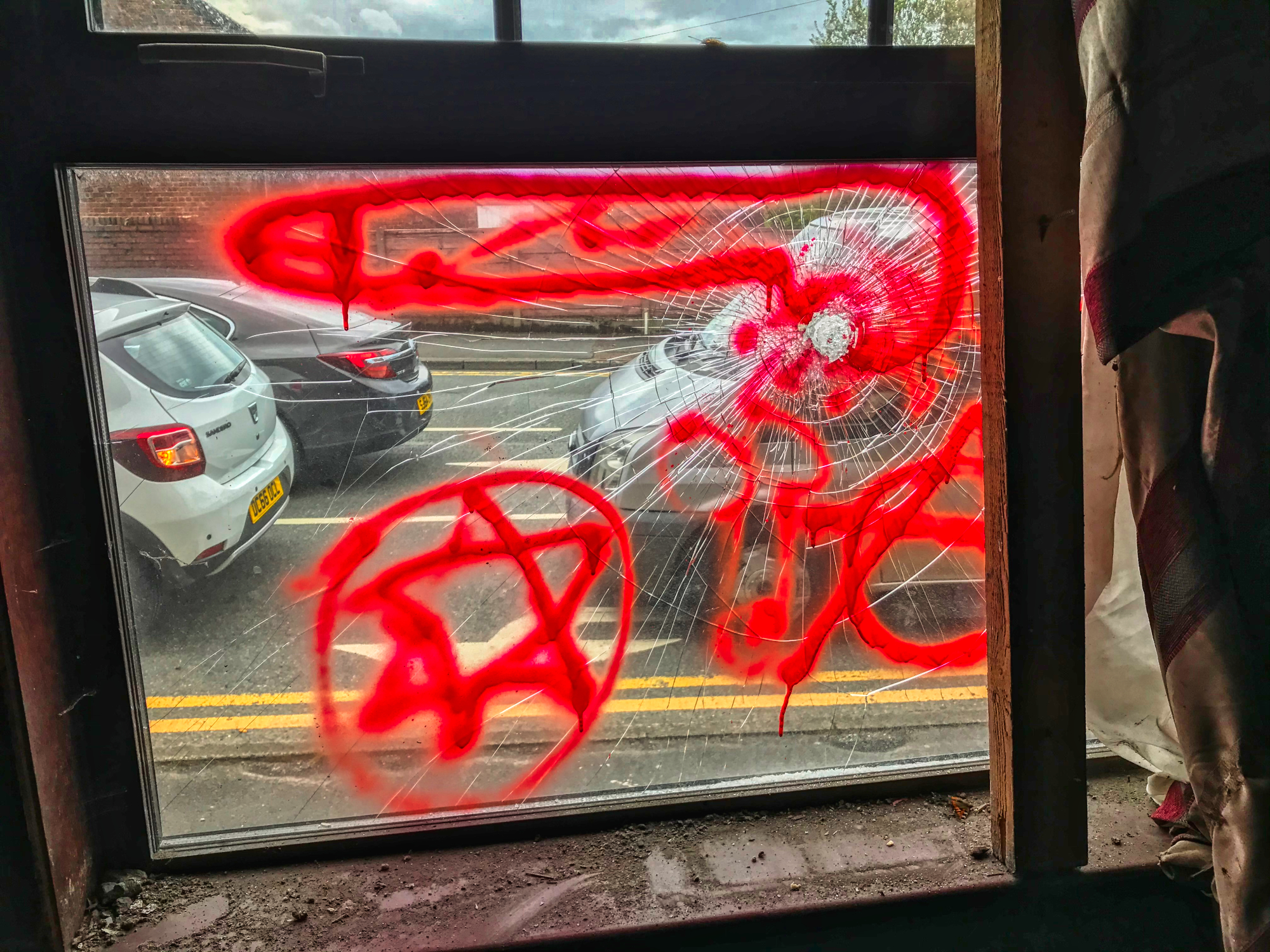 We descended and I looked out of the front window. Many cars at that damn junction. How do they expect me to get great photographs when they are all perched at the traffic lights?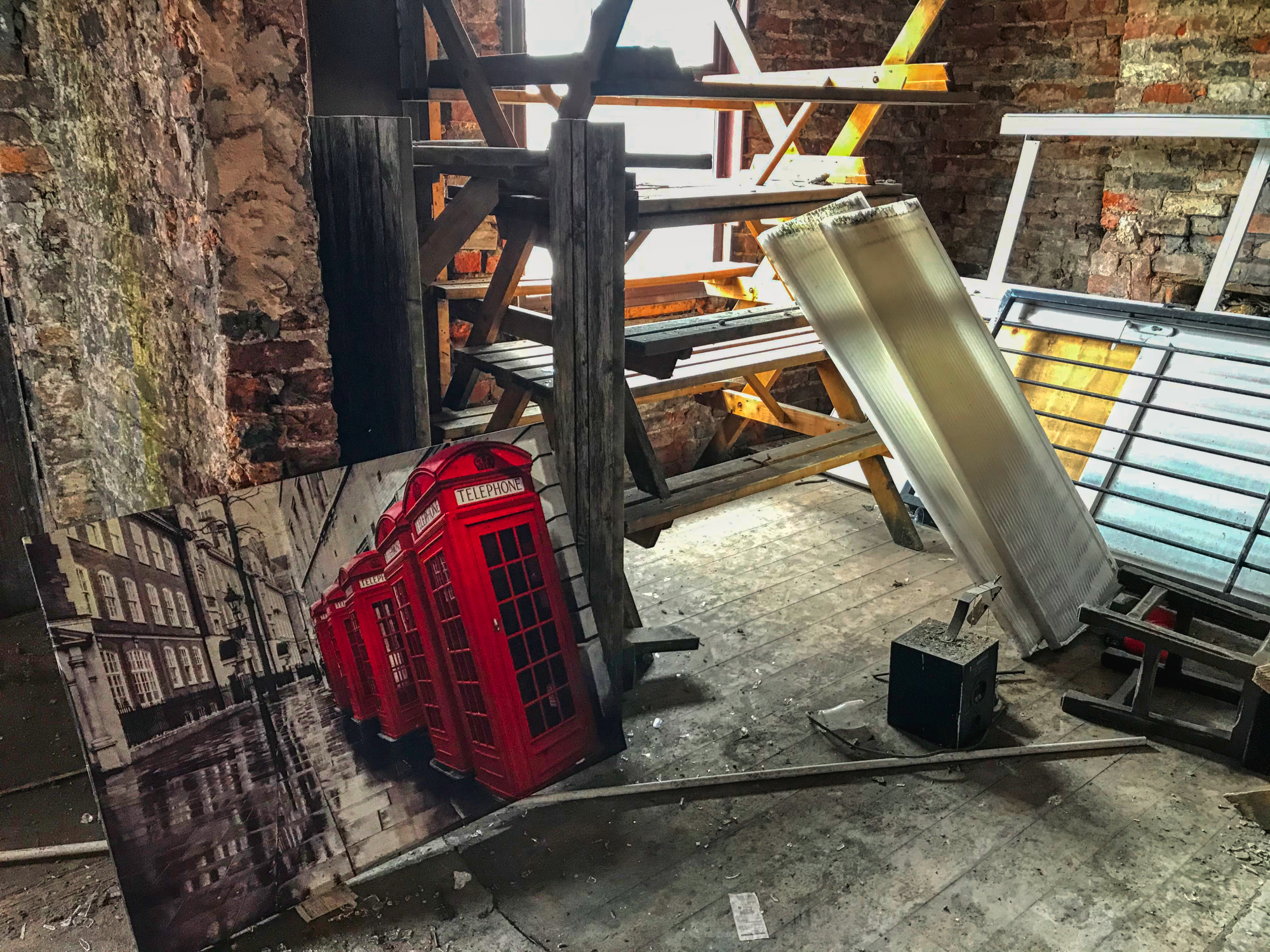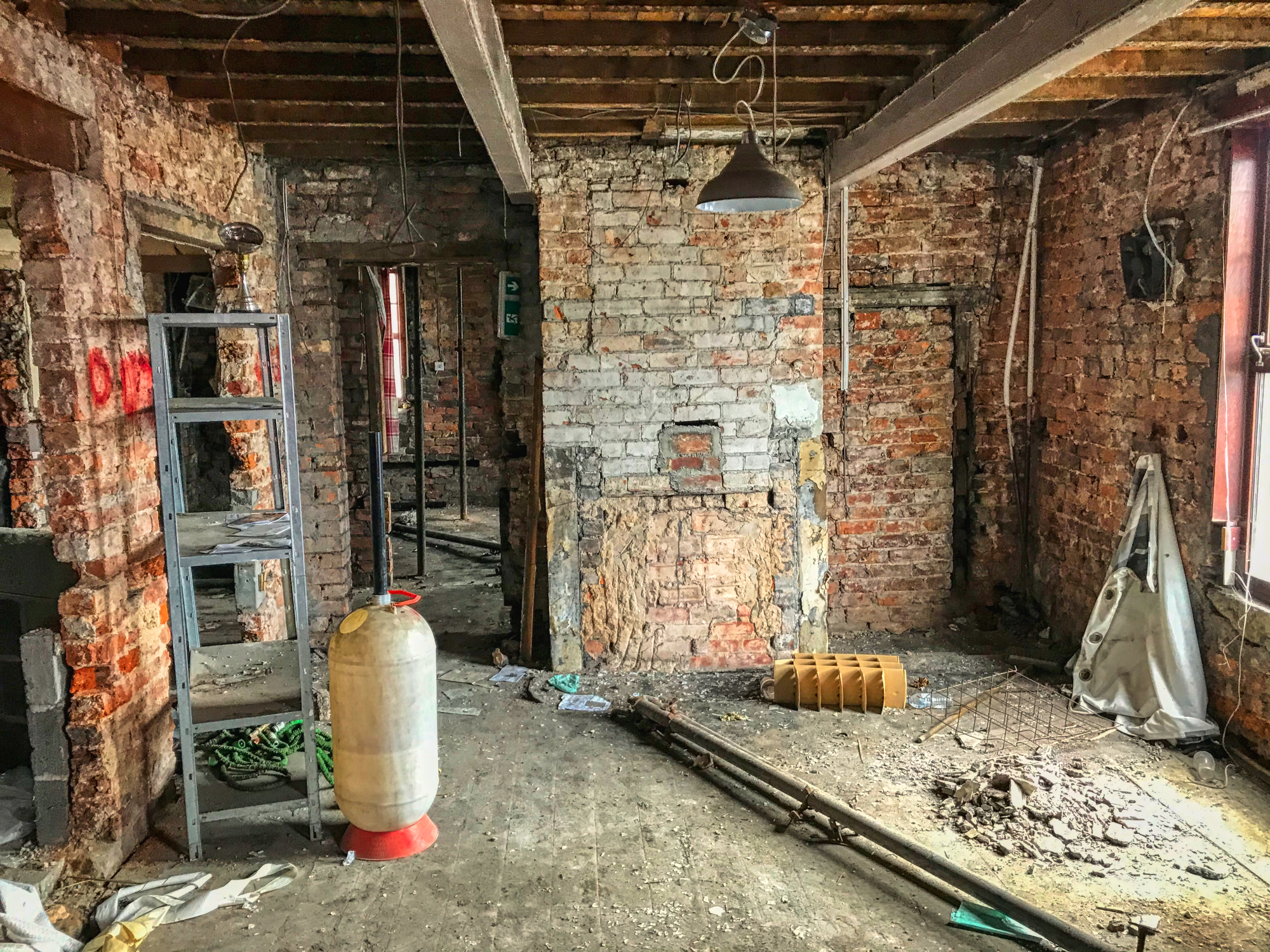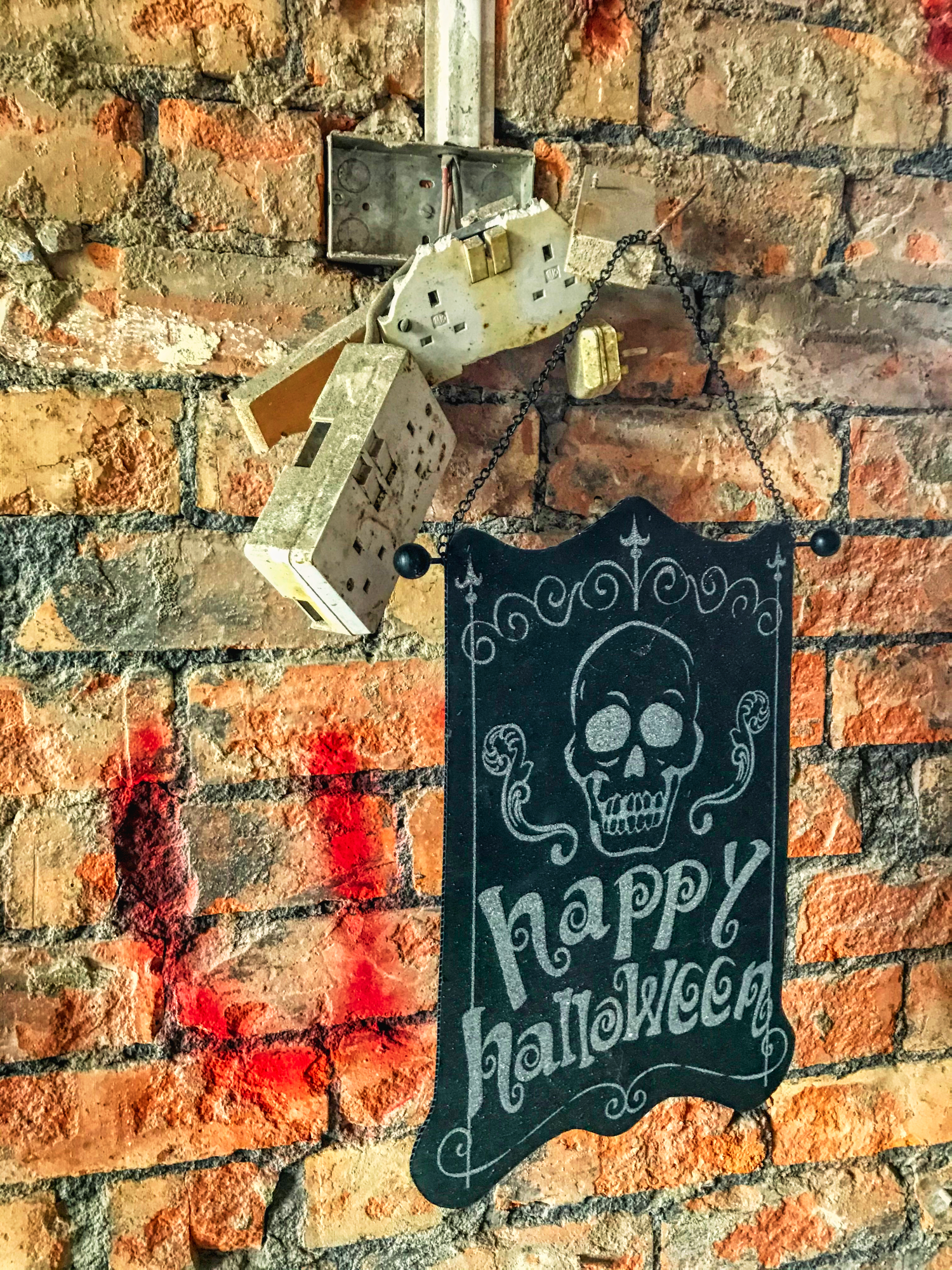 Fortunately, we visited at the weekend when the builders are at home. During the week it may have been off-limits.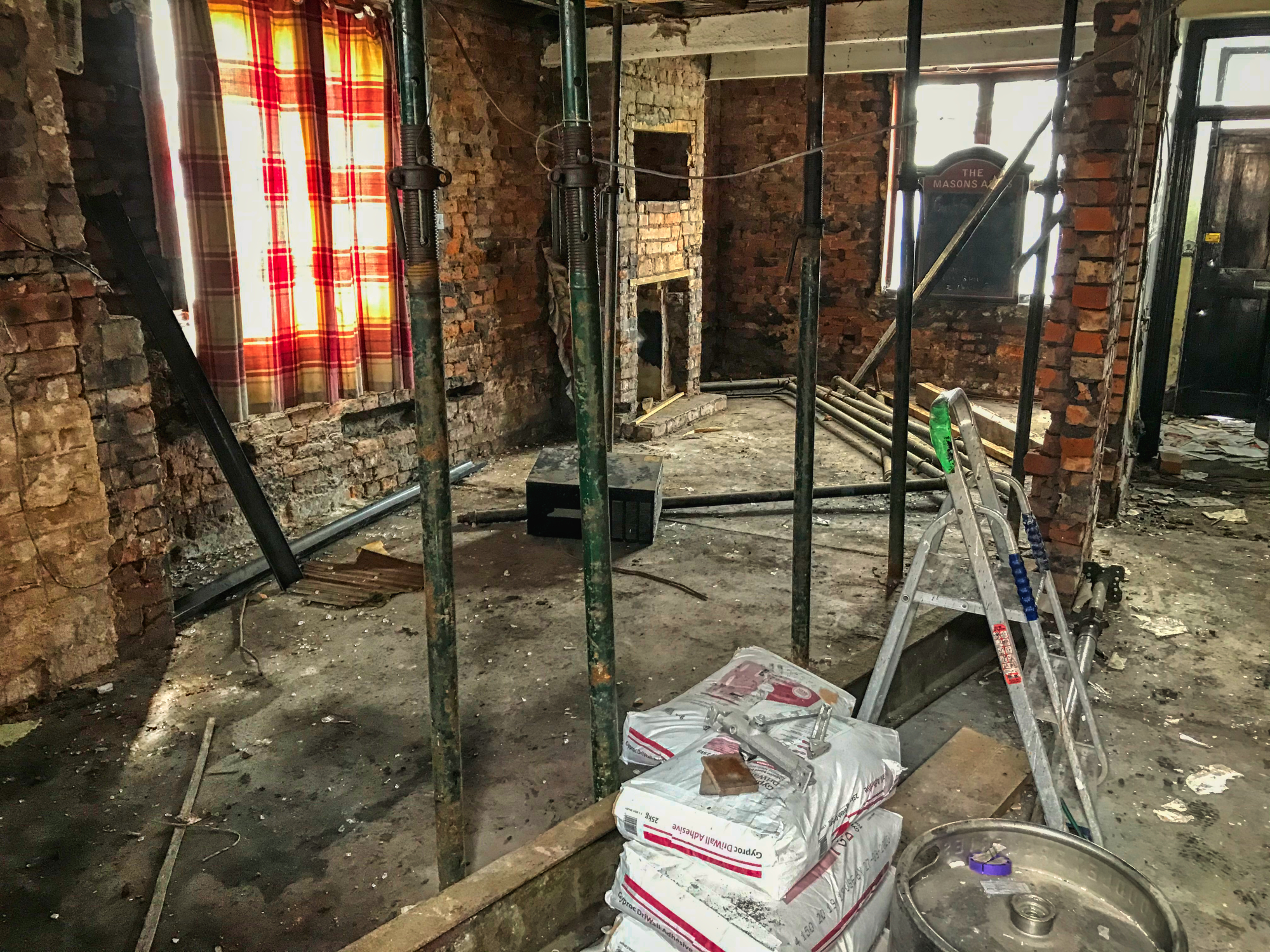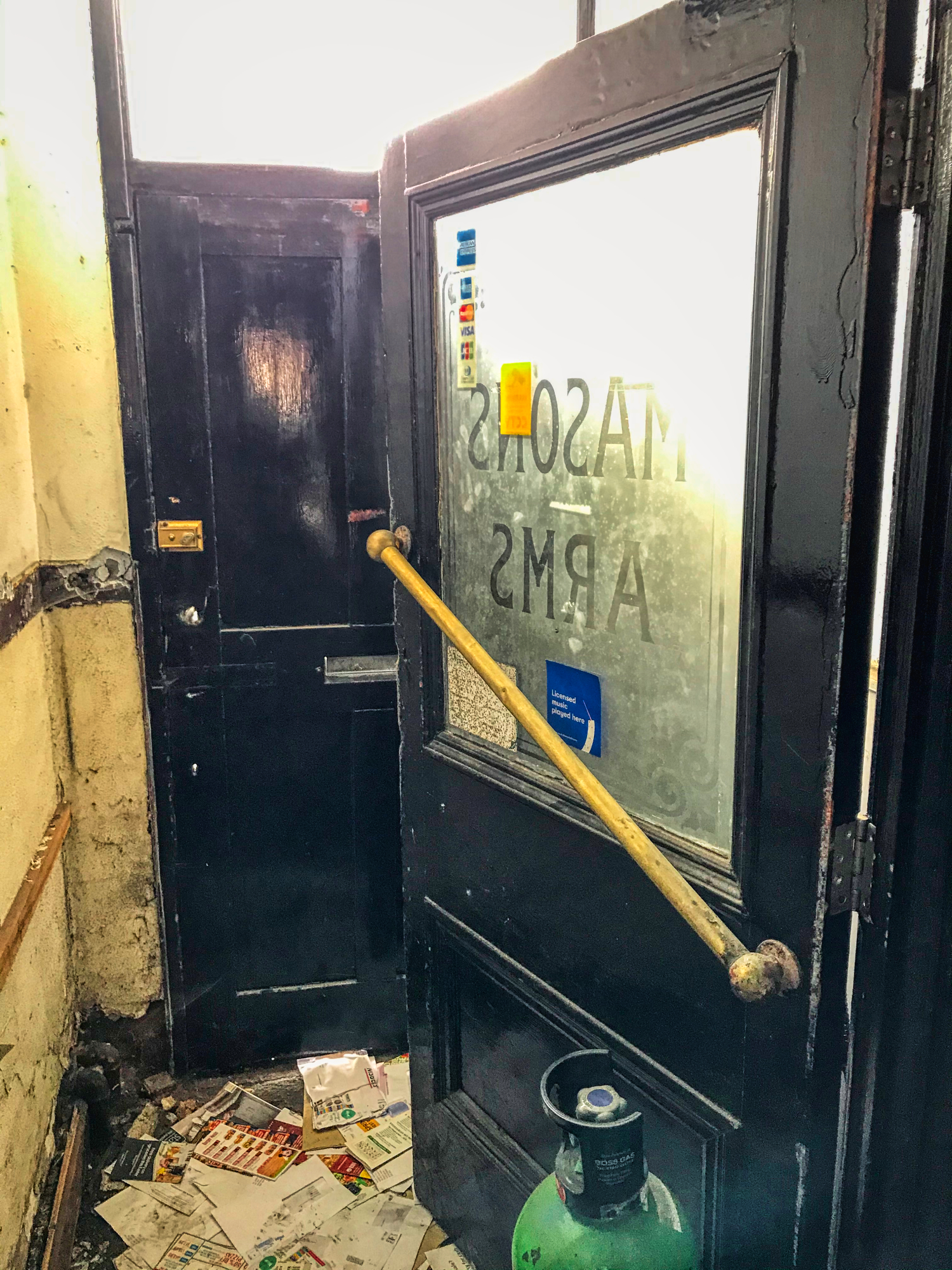 There was plenty of unopened mail behind the old front door.
Refurbishment or demolition? It did look like the former which would be preferable. I did enjoy our tromp through 'The Masons Arms'.
Some security and locks might be wise if work is going to continue without unwanted vandalism hampering the progress.

Do you like posting your Urbex content and photography for FREE on Facebook and YouTube? I like to get some form of reward for my work and every time I create I do just that. Take a look at The Urbex Community on HIVE.
If you want to keep creating for FREE then ignore what you are reading. If you want to be like me and gain something other than BUGGER ALL for your work then click here and learn about posting on the HIVE blockchain.


All my 'Tales' content is easy to find on my personal website:
'Tales of the Urban Explorer'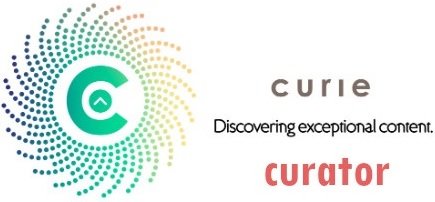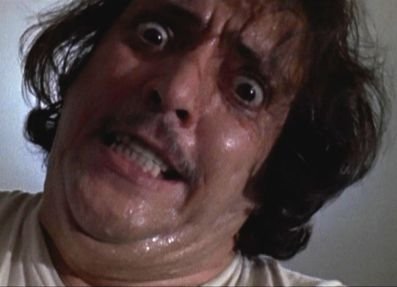 If you found this article so invigorating that you are now a positively googly-eyed, drooling lunatic with dripping saliva or even if you liked it just a bit, then please upvote, comment, rehive, engage me or all of these things.
---
---